Missing your morning barista fix? Or are you now smug in the knowledge of how much money you're saving by not popping to the coffee kiosk on your way to work in the morning? Yep it mounts up doesn't it?
But WFH life doesn't mean going without a good coffee. In fact, why not use that extra time in the morning to perfect your coffee making skills? John Lewis said that the sale of espresso makers went up 12% in the first lockdown – seems we really are a nation of caffeine lovers.
On a mission to improve my own coffee making skills, I turned to the experts.
I spoke to self-confessed coffee addict, co-founder and sales director at Barista & Co James Gray who told me there are five simple steps to perfecting that professional coffee style – and I'm all ears.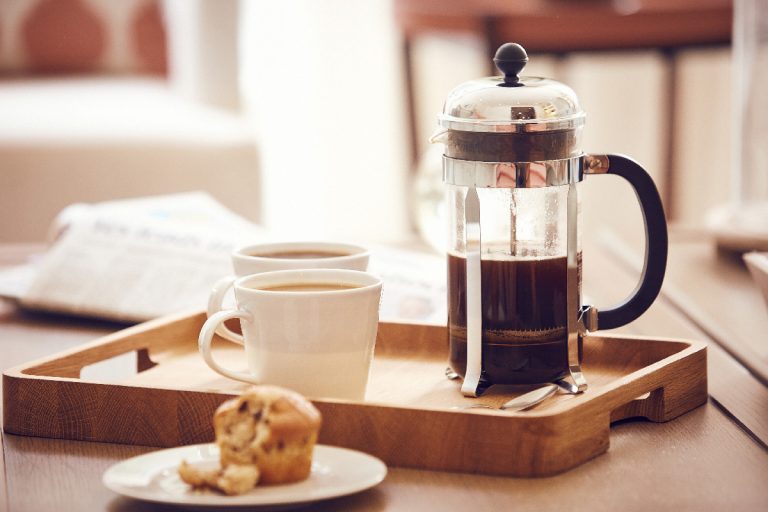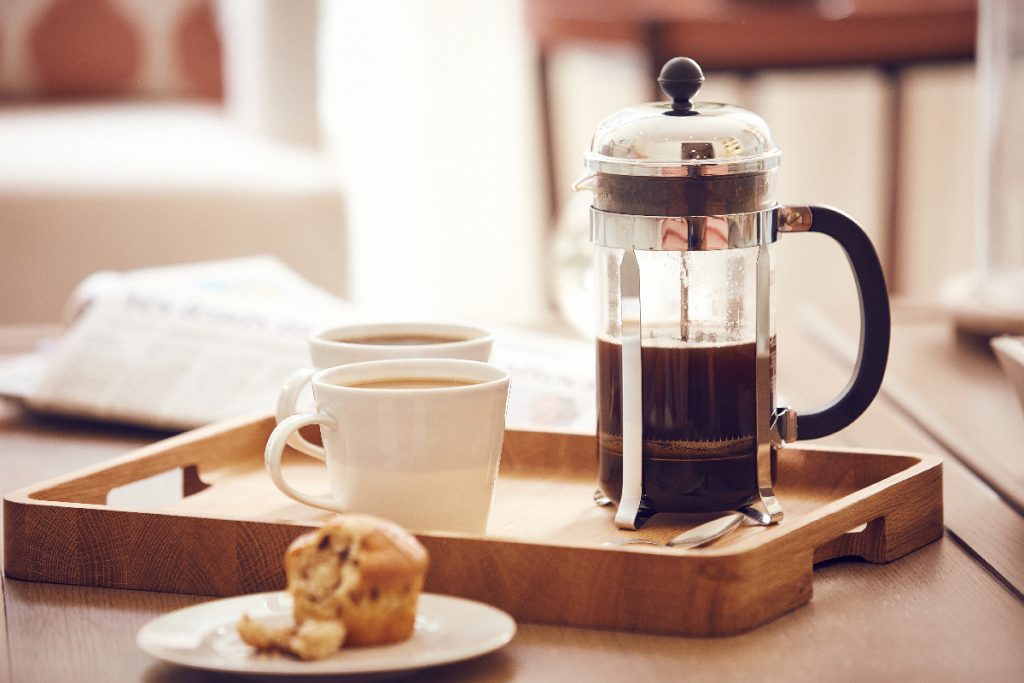 Use the right brewing method
We know everyone has different tastes when it comes to coffee, but choosing the right equipment is essential in perfecting your coffee making skills. "Many of us think we have to settle for a French Press, but there are plenty of other options. You need to choose the coffee maker that fits into your lifestyle and creates the flavour you enjoy," James told me.
"If you're only just discovering the world of coffee, and prefer a lighter brew, ditch the instant and opt for a Brew It Stick.
Simply fill the infuser with coarsely ground granules, and pour boiling water through the top. Repeat a twist and stir motion depending on how intense you like your brew. If you prefer a fuller body to your coffee and a deep, rich taste opt for a pour over or coffee press."
Decide on beans or instant?
The quality of instant coffee has improved greatly over the last few years and even some of the specialty coffee roasters now have an instant in their offering. There's a whole host of small-batch roasters popping up around the country, so ask around your local area to see what you can find. Many local cafes have also turned to selling coffee beans as a lockdown offering, so it's worth checking your favourite coffee haunt out too.
"For me, fresh coffee will always be the best option as it will have much more complexity and of course there are many types to try," says James.
"For those who are serious about great coffee, make sure you invest in a good grinder to get the best from your beans. Remember to only grind the amount of coffee beans you're planning on using, to keep home coffee as fresh as possible."
And how long should you keep beans for? Once opened, keep them in an airtight container to lock the freshness in, or buy from a company that uses valves to squeeze out the air.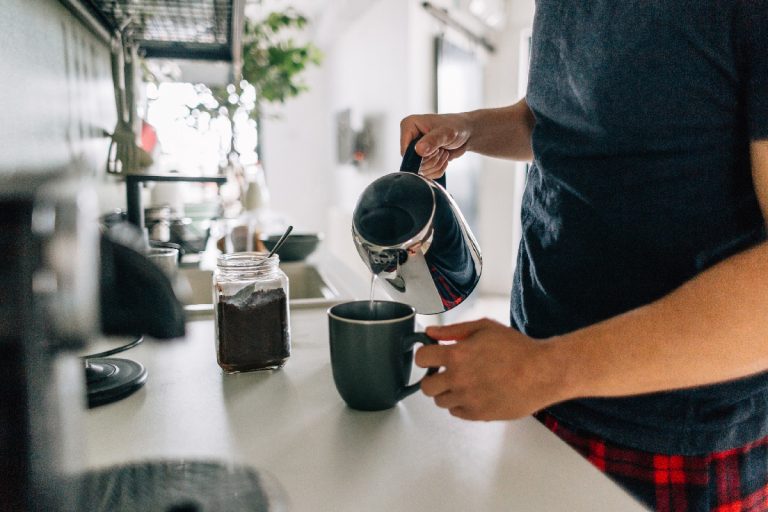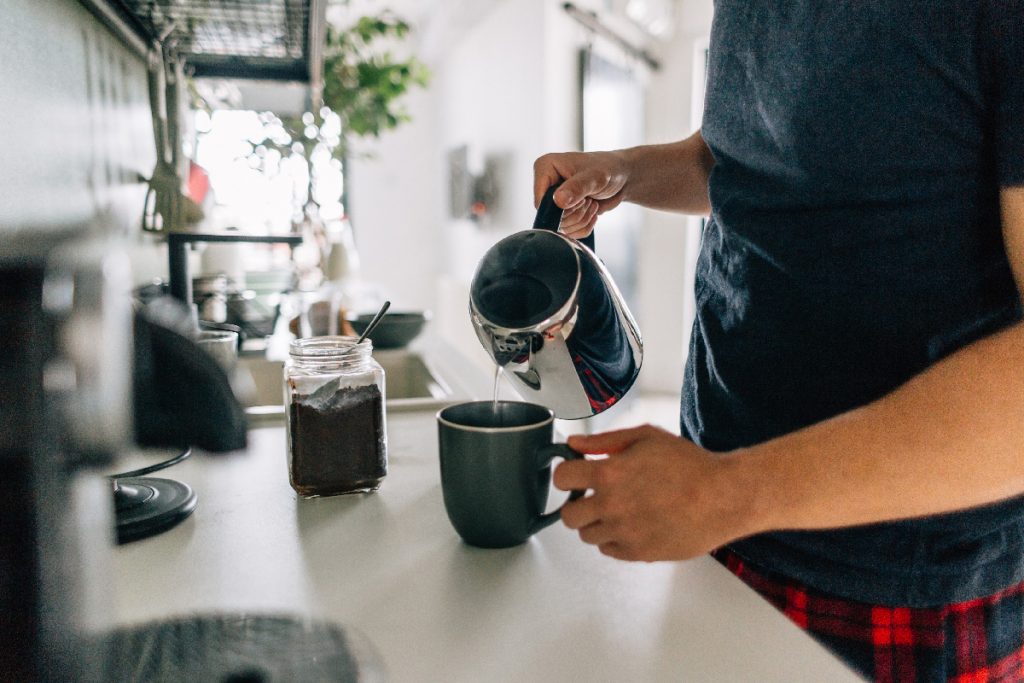 Buy good quality coffee
One thing that will always be essential is the quality of the ingredient, namely the coffee.
"Most people enjoy the traditional coffee flavours such as nut and chocolate that you get from Brazilian and Colombian coffees."
"I really recommend trying out a subscription service so you can try a high-quality coffee with flavours you enjoy as well as something a little different to experiment with. It's a great way to try something new, plus it's an exciting delivery to look forward to."
Keep coffee gadgets clean
Leaving grinders and pourers lying on the worktop to be washed out later? Guilt as charged.
But James told me it's best to keep everything spick and span for that truly authentic result.
Make sure your coffee makers and equipment are cleaned thoroughly after each use. If any residue remains, it'll affect the flavour of your next brew. Always read the product instructions, as not all coffee makers are dishwasher safe.
Ok, so clean equipment = good coffee making skills.
Experiment and boost your coffee making skills
Making a good cup of coffee has so many variables ranging from the temperature of the water to the grind size of the coffee.
"Unless you have an espresso machine you should always go for a coarse grind," James advises. "You need to remember that with a coarser grind you must brew for longer, I recommend seven minutes." Yep, seven minutes!
If you want to bring out different flavours, try leaving the boiled water to cool slightly for two minutes or brew a little longer than normal.
But make sure you watch the clock. "I do not recommend brewing for more than eight minutes as that is when the coffee will take on bitter notes and they will not taste great, especially if you drink black coffee."
So, there you have five steps to perfecting your coffee making skills. Whether you like a strong black coffee, frothy cappuccino or an easy instant, try out these tips and share your brew snaps on Instagram using #kbbmag.
This error message is only visible to WordPress admins
Error: No feed found.
Please go to the Instagram Feed settings page to create a feed.
Featured image: iStock.
About Post Author