A dark brown interiors craze is sweeping design stores around the world and creating warmth and richness in our homes. Fancy an Americano? No, we're not changing the subject: 'Americano' is the trend's name, and we're so here for it. Here are our picks of the best coffee-toned design products
Dark brown interiors for the kitchen
Enjoy meals at this Canaletto walnut dining table
Dark brown interiors are all the rage, so why not fall in love with this gorgeous dining table? Designed by the eminent Gino Carollo, this beauty's 6.5cm thick veneered walnut top contrasts with its diamond-shaped 'empty' base, creating a feeling of suspension. You'll have a grande old time dining at it.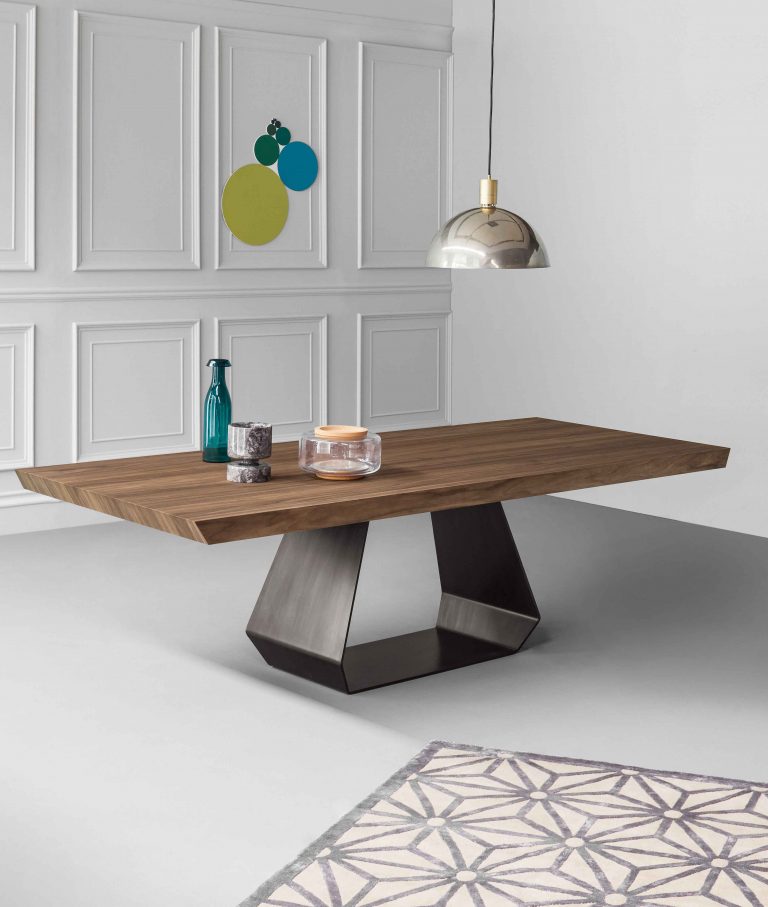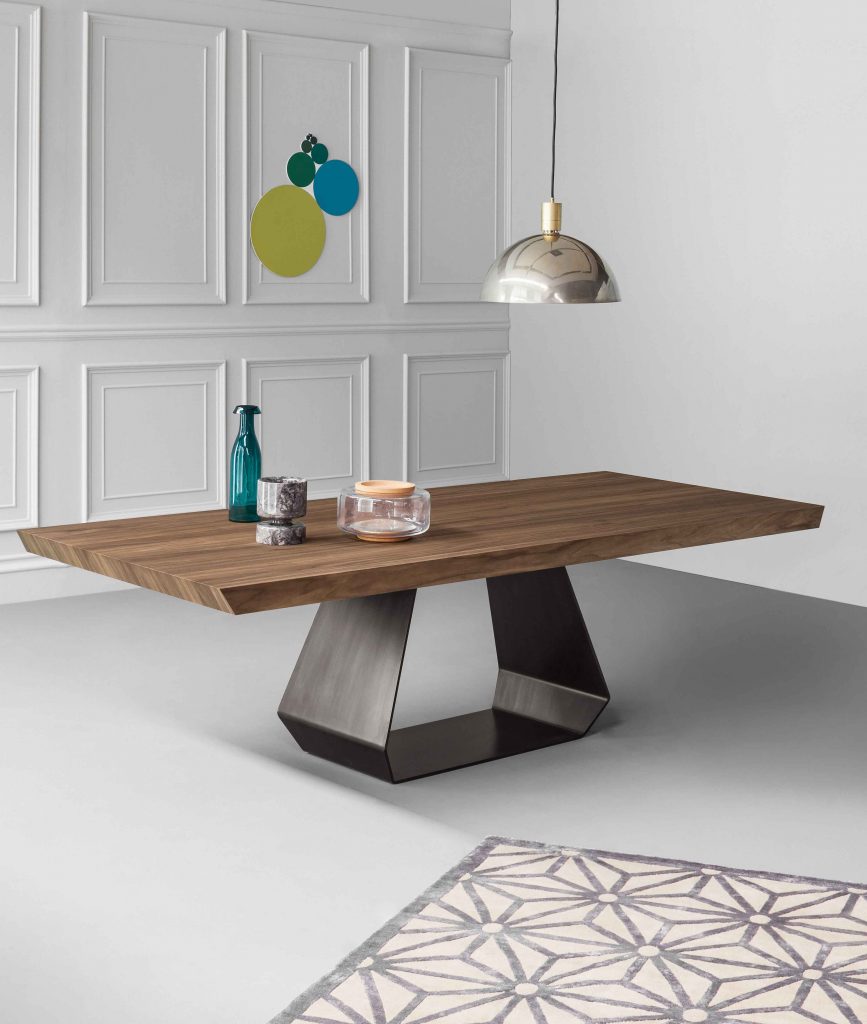 Marvel at this espresso-toned parquet flooring
This divine parquet flooring is rich and sumptuous. Its blend of shades has been accentuated by the smoking process, while it has a stunning brushed and matt-lacquered finish. So classy.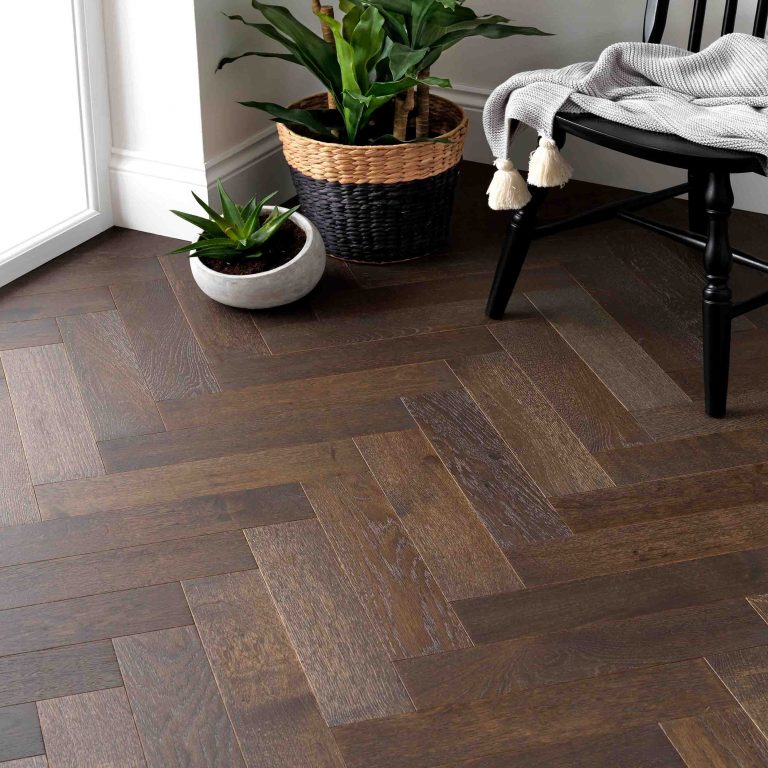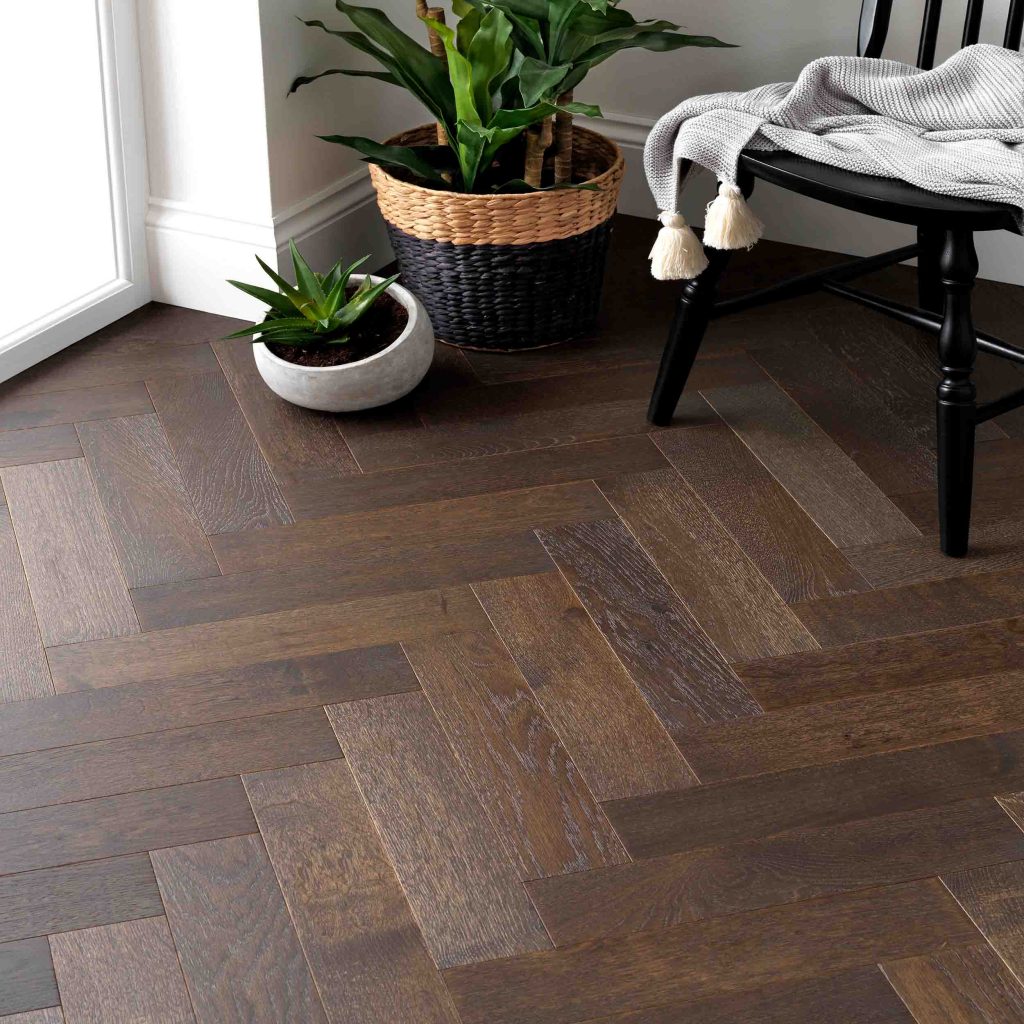 Kick back on this stylish sofa
What better way to relax and enjoy your morning flat white than on this on-trend sofa? Firstly, it features button-back detailing, which is both retro and truly chic. Secondly, it boasts inset bolster cushions and a choice of metal-capped wooden legs. Thirdly, the dark brown velvet fabric will disguise any coffee spillages. Cool beans.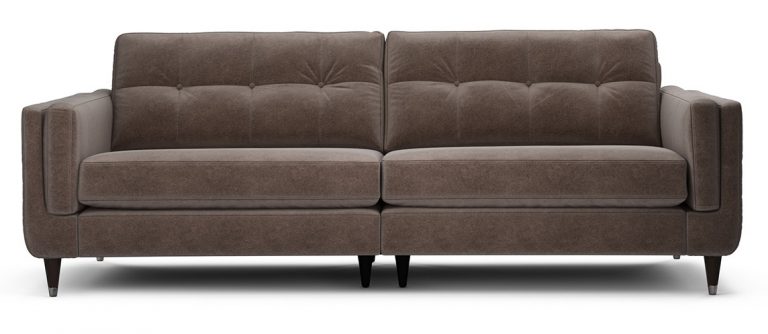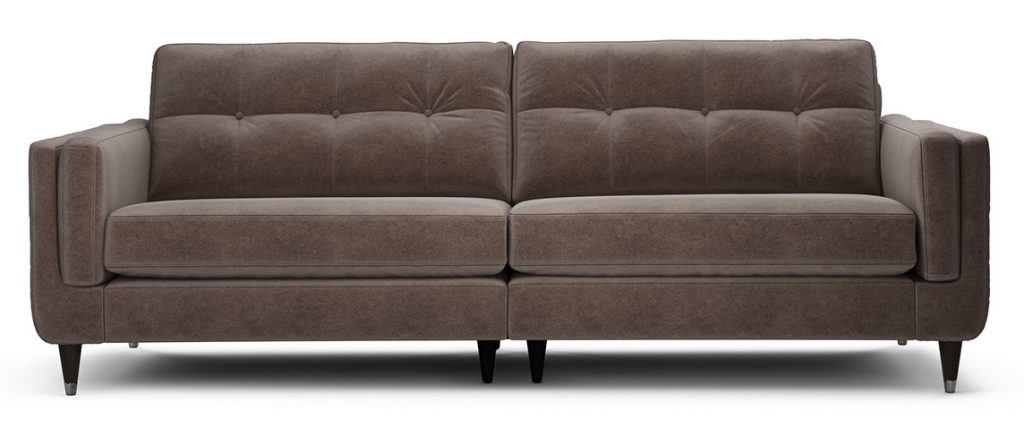 Lie back on this tessellated cushion
This gorgeous geometric cushion is the result of a collab between Kirkby Design and Eley Kishimoto, so snap it up now. The tesselating pyramids are printed with foil on plush velvet, giving the feel of being lit from above.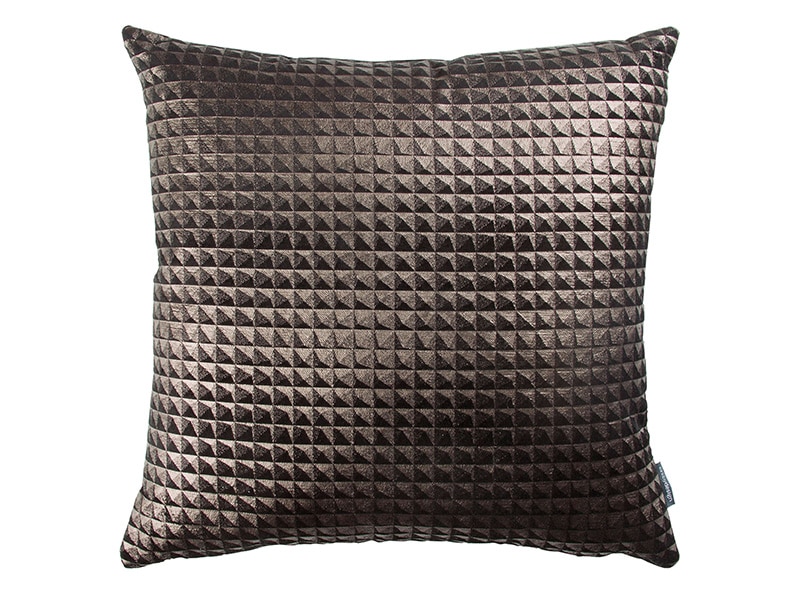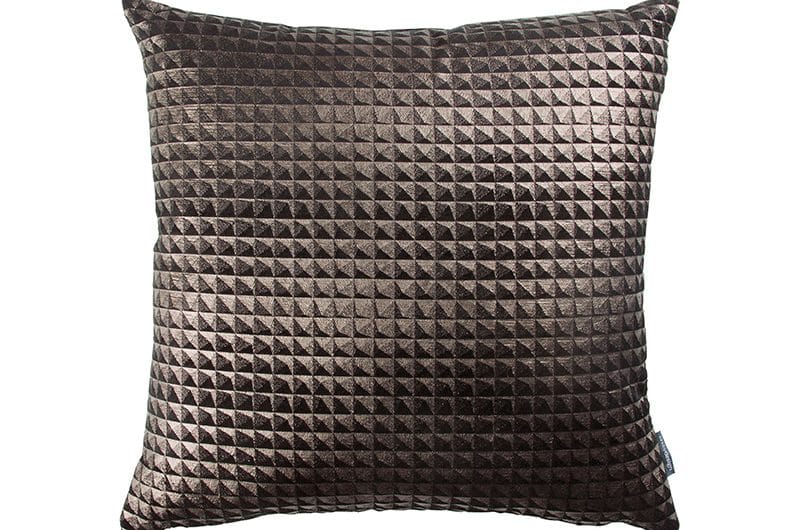 Switch off with this latte-coloured socket
Fancy something a bit different? Then this curved neutral plug socket is for you. In the creamy tone of Caramel Latte, its soft rounded edges give it a sleek look, while its colour contrasts beautifully with the white switch and socket. In short, it's the perfect blend.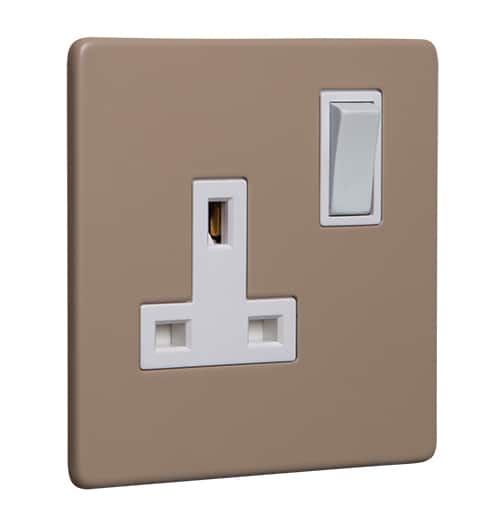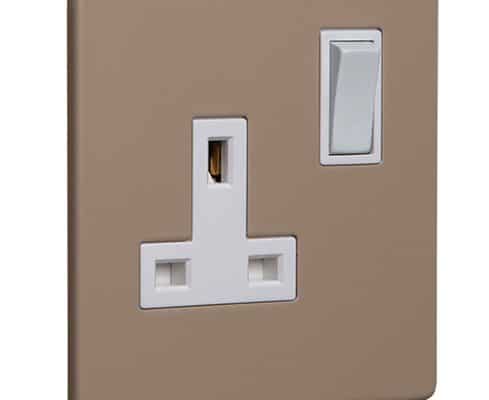 Paint yourself frappé
This luxury water-based brown paint is eco-friendly, cruelty-free and vegan. In addition, it provides superb coverage, is exceptionally low-odour and has astounding durability. So why not use it for a feature wall?
Dark brown pieces for the bedroom
Clock the time in the swishest way
We can't espresso how much we love this minimalist timepiece. Its Americano-toned dark wood face contrasts stylishly with its brass hands and detailing, creating a classy vibe in any living area. Buy it, then you'll never be latte for work again.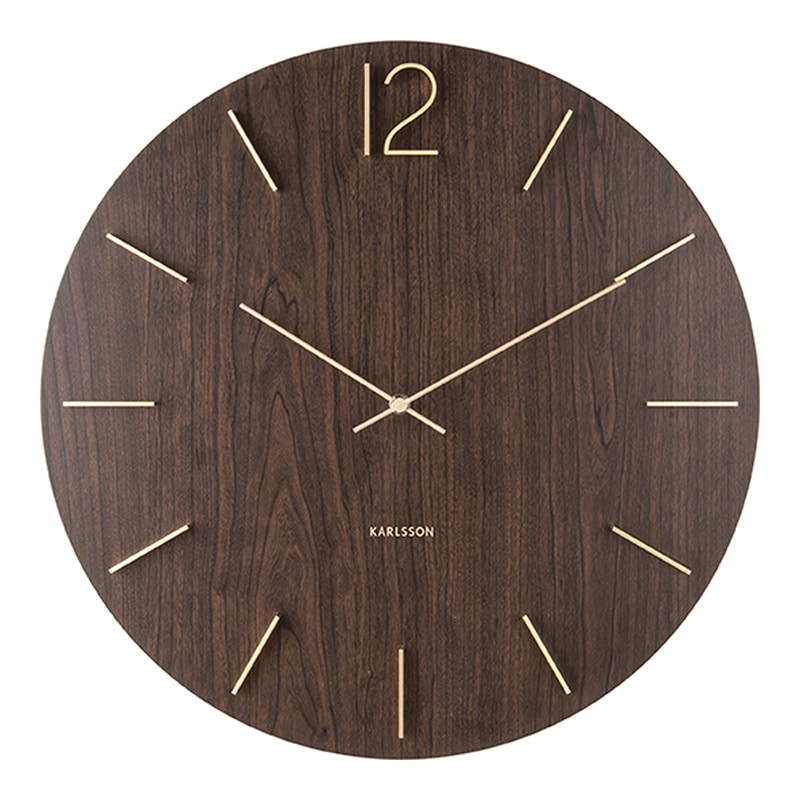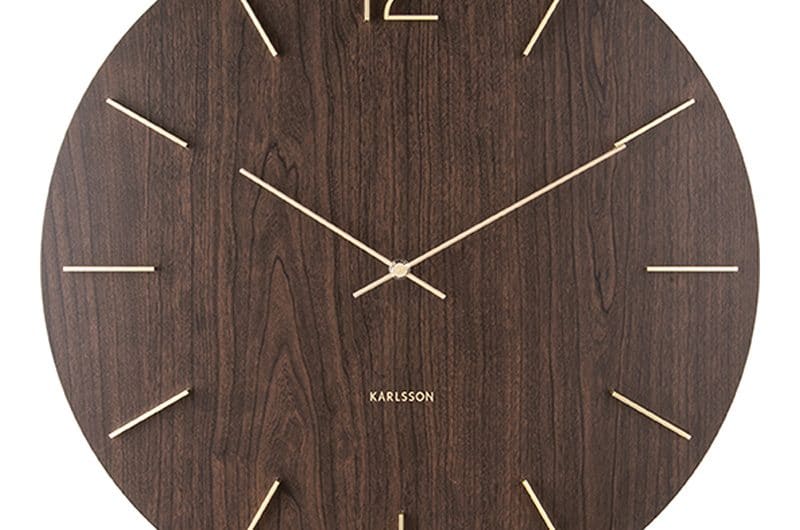 Sink into this comfy bean bag
Get cosy and cuddle up with this modern faux fur seat. Whether it's a manic Monday or a sleepy Sunday, it'll cocoon you in its plushness. It's also light enough to move around the house – and who knows, it might just be full of coffee beans…
Bed down on this luxurious piece
Floater coffees are nice, but floating off to sleep on a well-designed solid pine bed? Even nicer. The plinth's nestled underneath the bed for a suspended effect, while the roomy drawers will store anything you don't necessarily want on display year-round (such as Christmas decorations). So modern with its clean lines, it could well become a classic.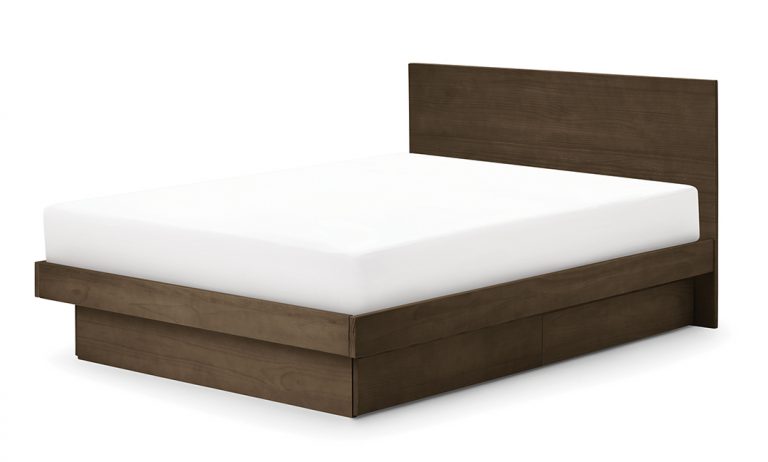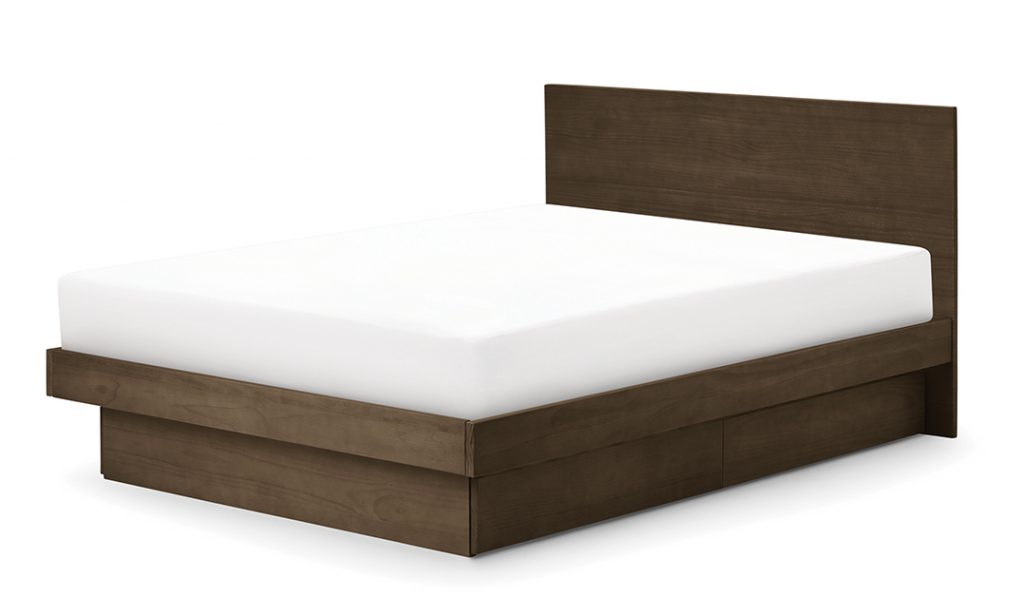 Impress your Valentine with this bedside table
This Valentine bedside table would suit a cappuccino-coloured bed – then again, you could also team it with a plain white bed for a striking contrast. Designed by Matthew Hilton, it has a solid oak base and veneered oak body, as well as a stylish tapered leg detail and open-fronted shelving.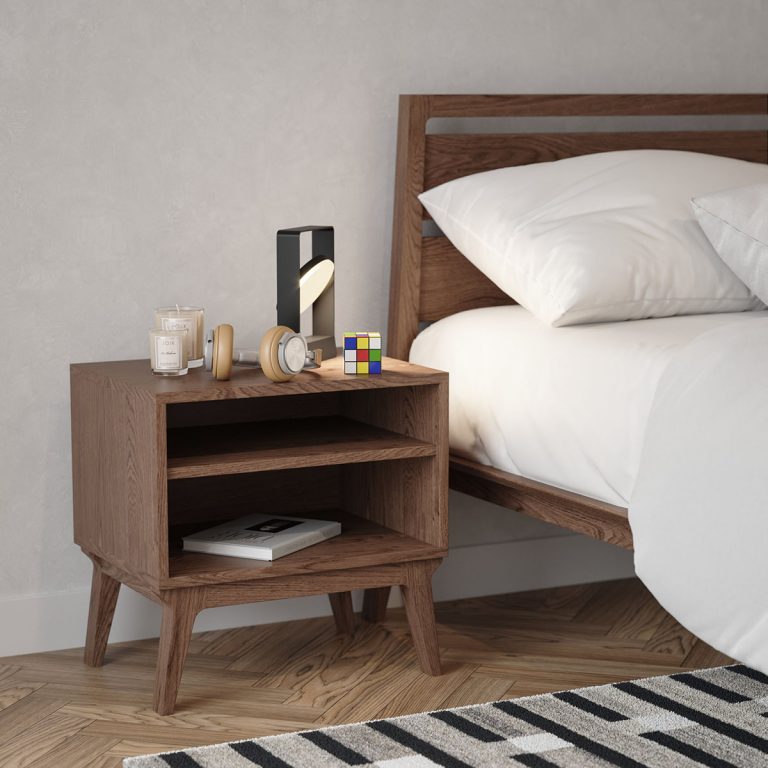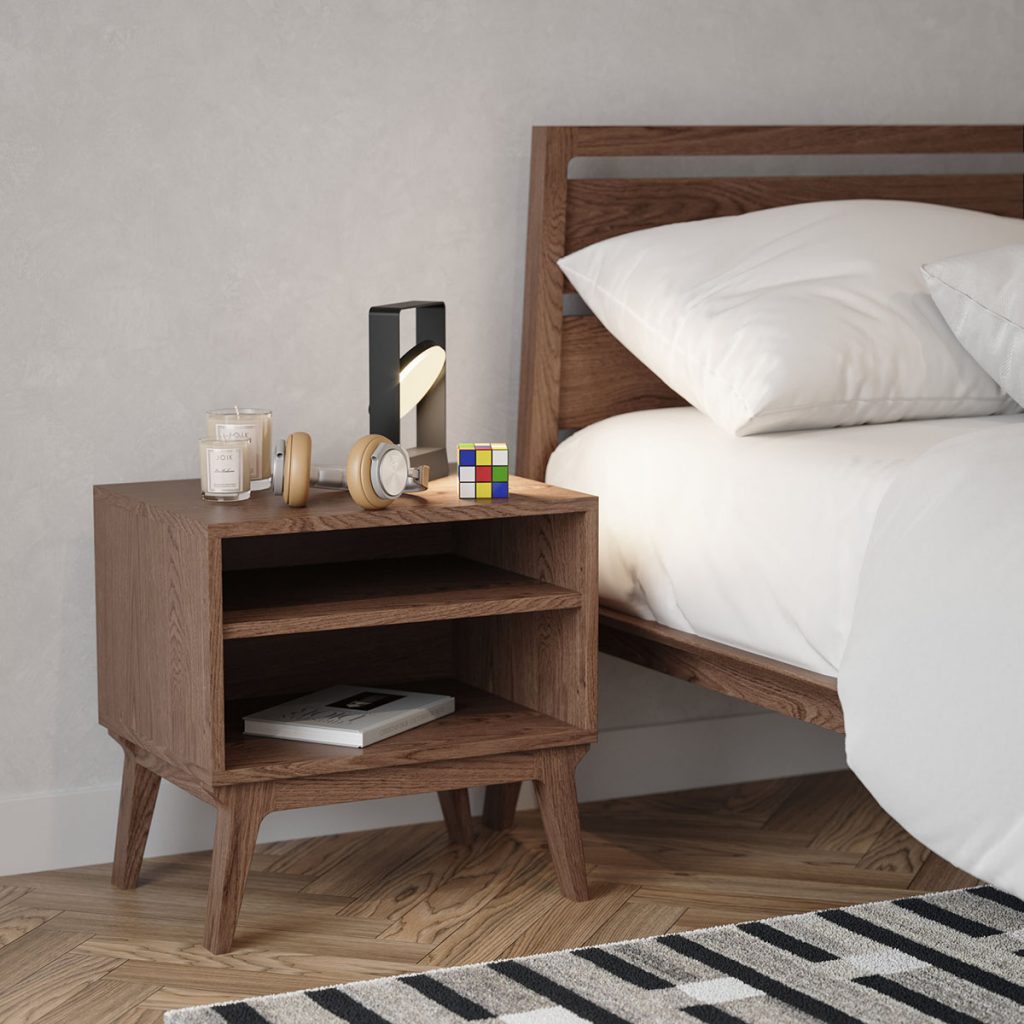 Relax into this iconic budget chair
One of the most stylish budget pieces we've ever seen, this mid-century modern retro butterfly chair is crafted from 100% dark leather. More robust than it looks, its strong black metal steel frame and contemporary hairpin legs make it the ideal slouchy chair in which to take a break from the daily grind.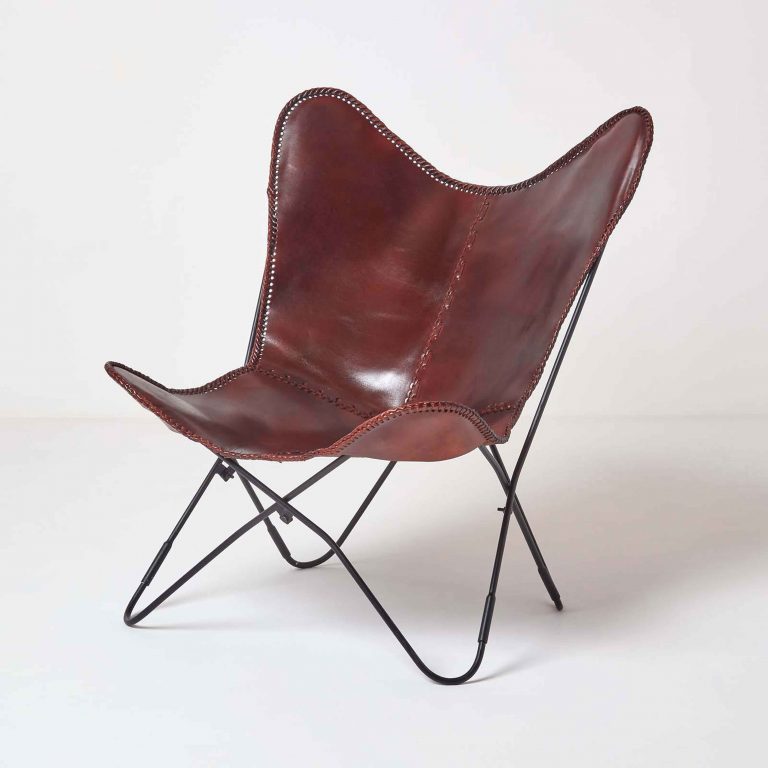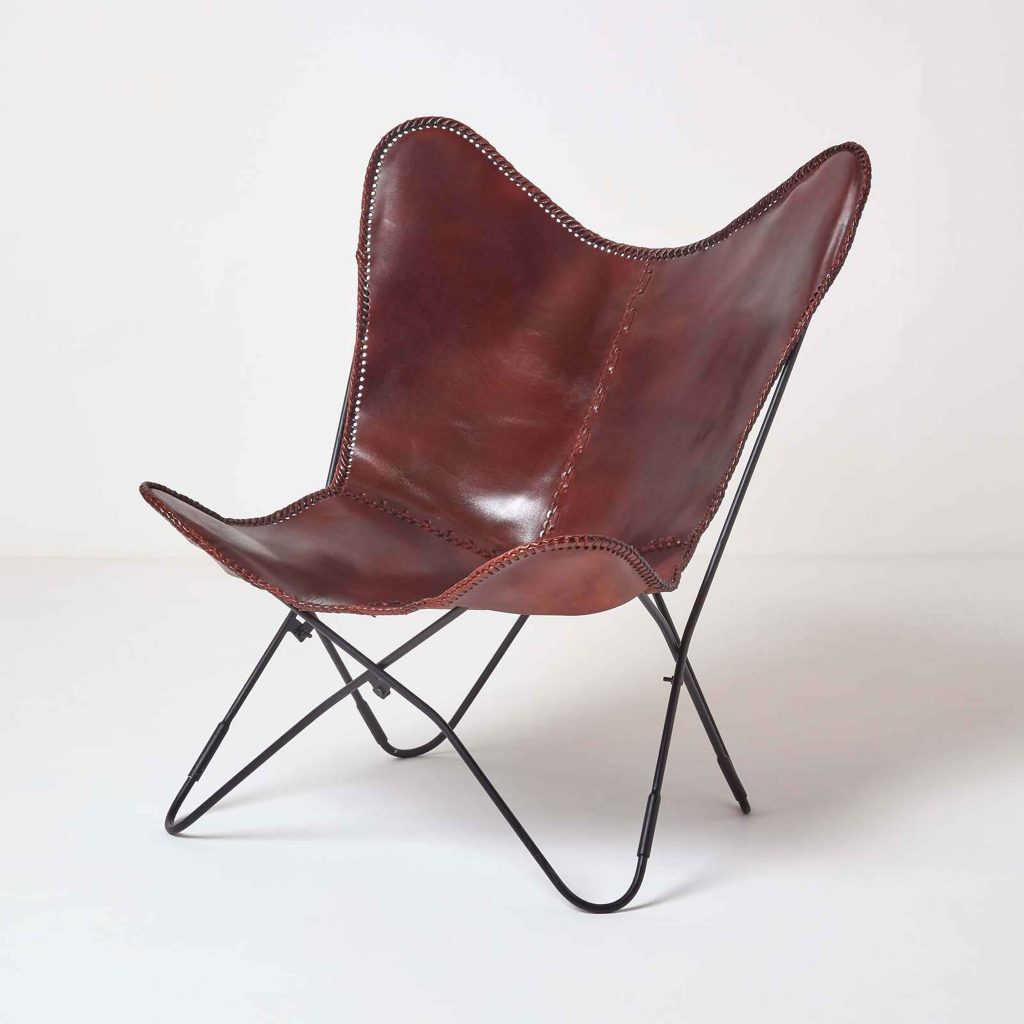 Drift off into the clouds of sleep on this cushion
This heavenly double-sided and piped-edge cushion comes in two sizes: long or square (both priced the same). Its pattern, in muted neutrals, would liven up the Madison sofa or Meiko bed (as before).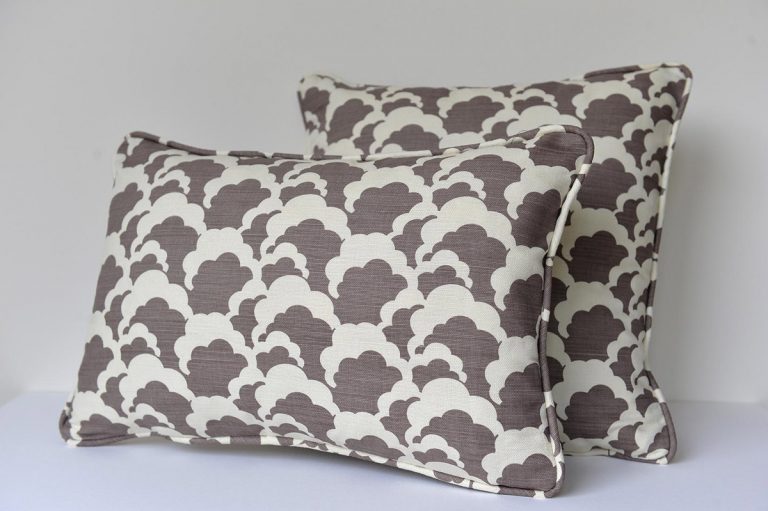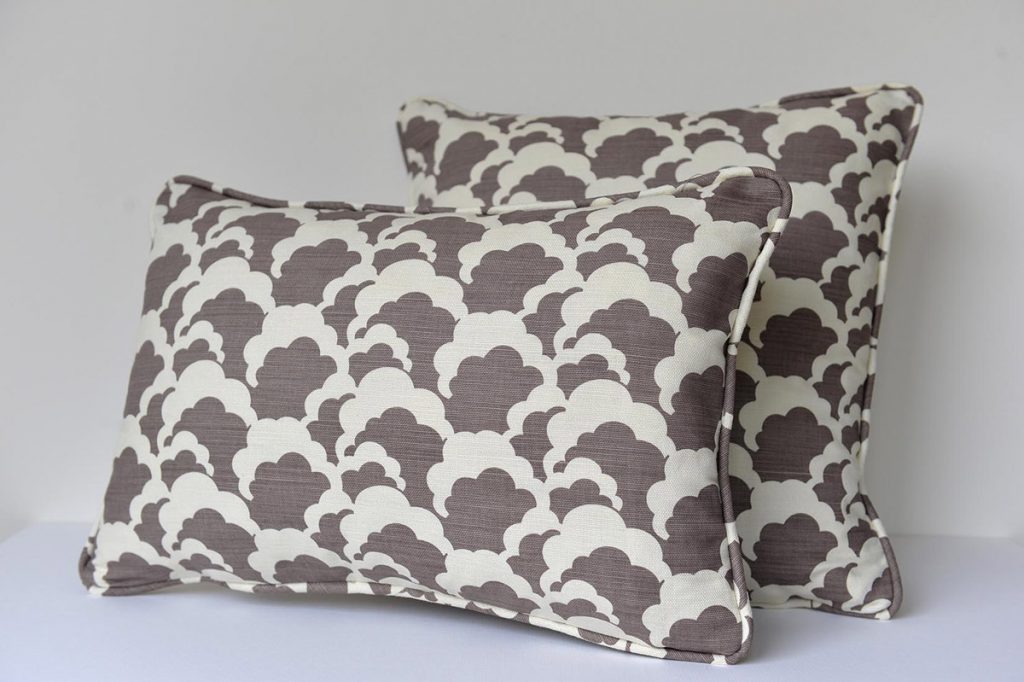 Brown products for the bathroom
Splash your face over this sleek walnut bathroom unit
Enjoy dousing your visage in icy cold water from this gorgeous walnut bathroom unit, before storing your toiletries in the drawers beneath. Its curves are very in this season, and its dark brown front contrasts beautifully with the white ceramic basin. It's so luxe, you won't even mind stumbling into it when your alarm goes off.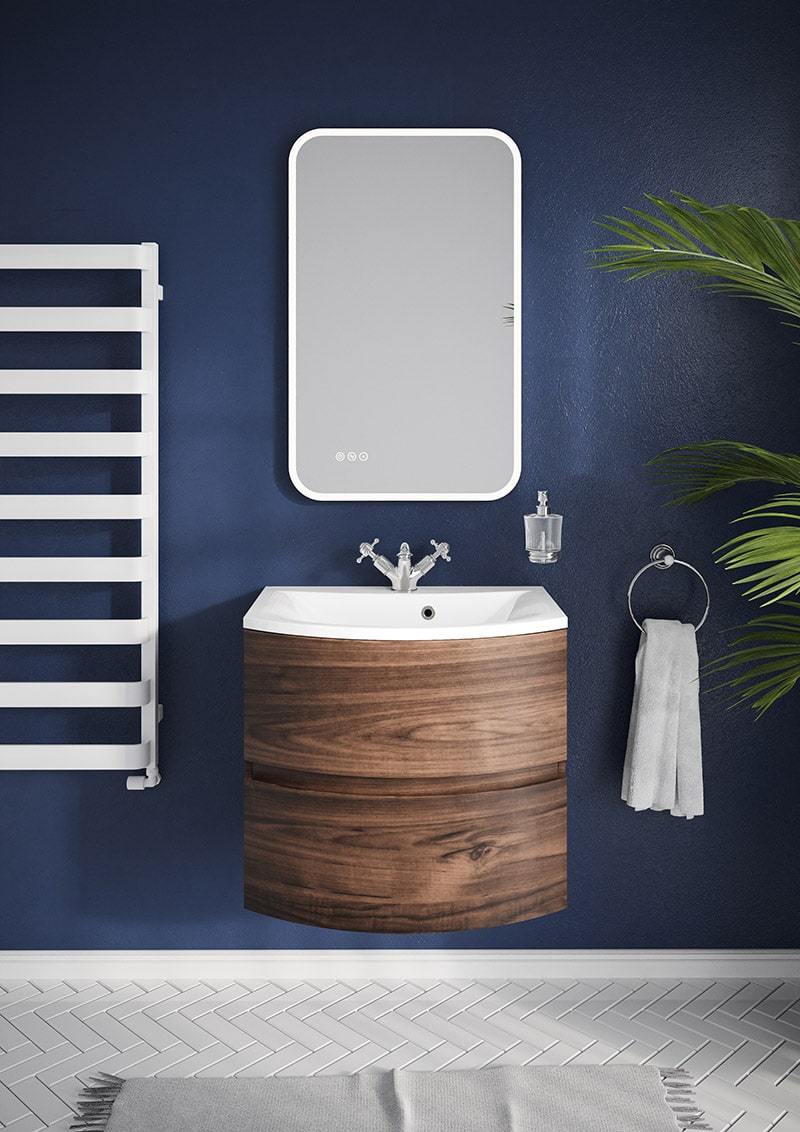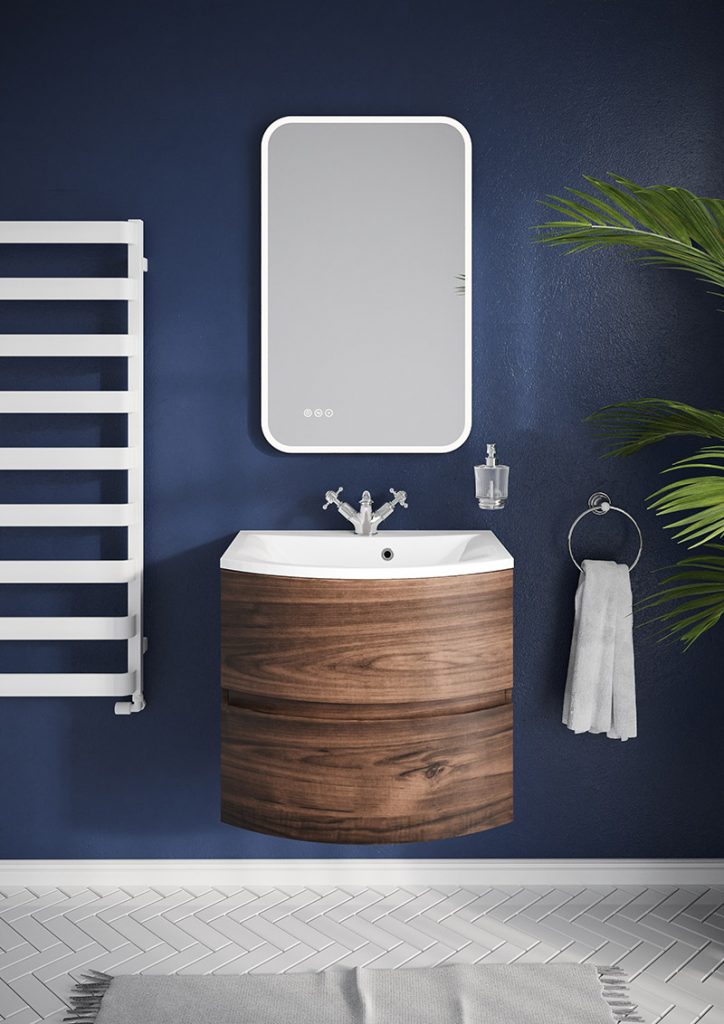 Admire yourself in this industrial mirror
This sublime mirror has a subtle industrial aesthetic. Made from brushed stainless steel, then wrapped in brown aniline leather, it includes the unique round steel wall-hanging peg.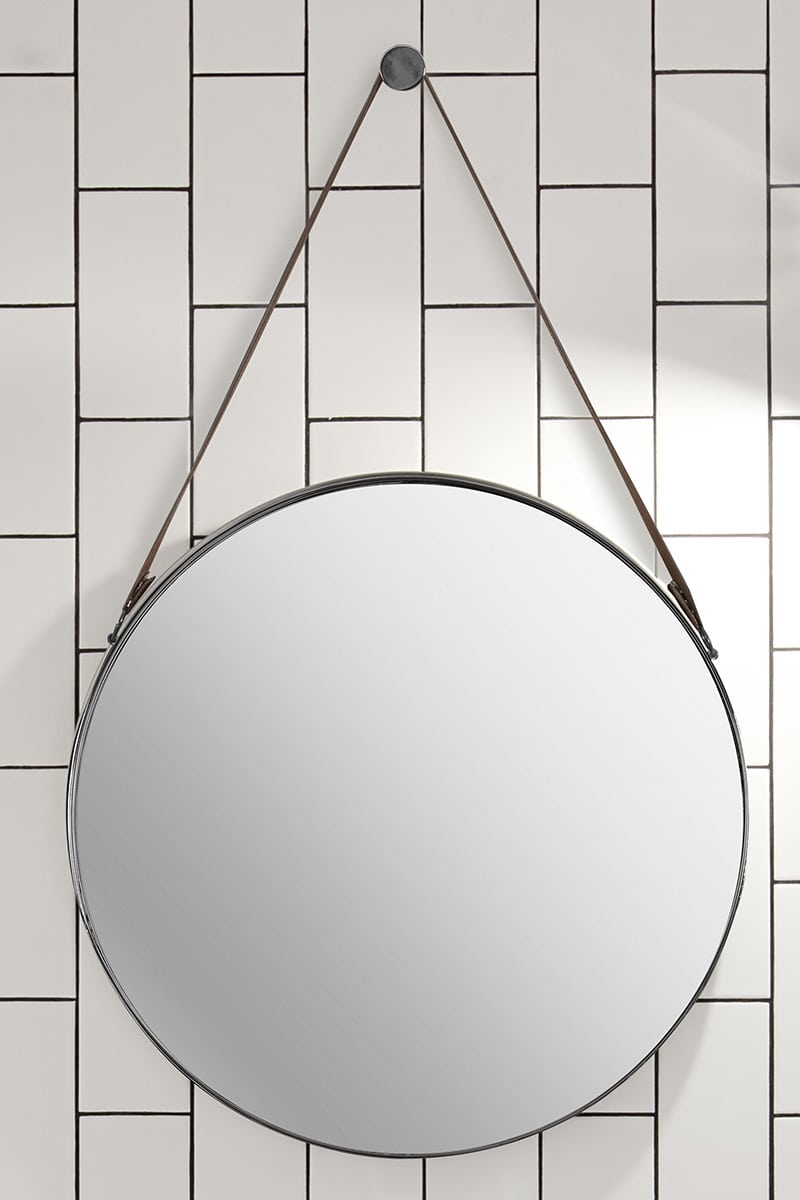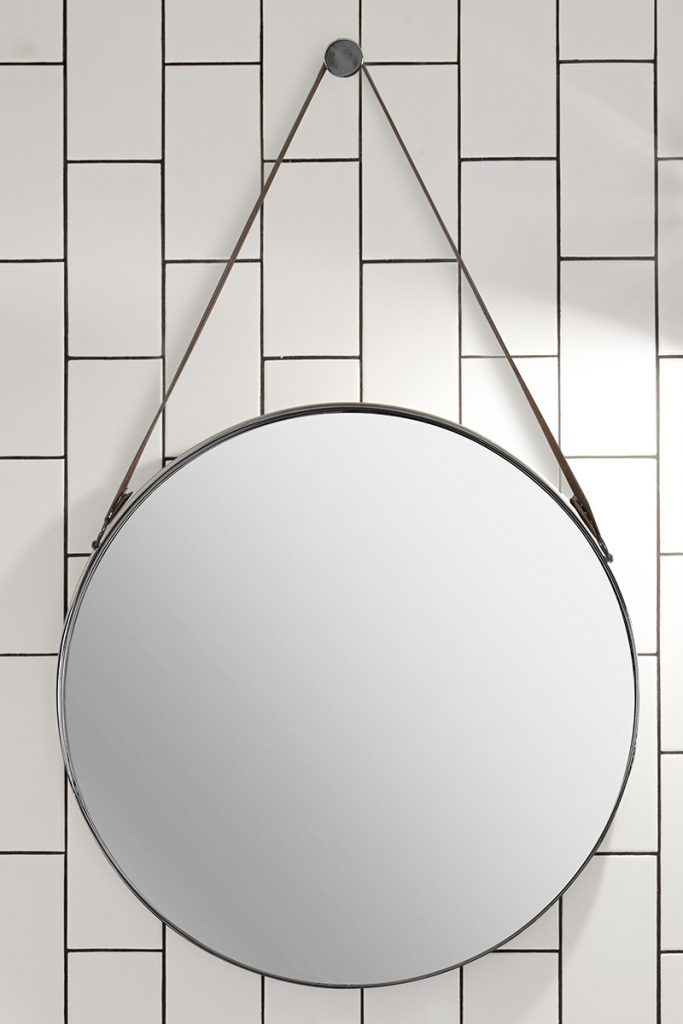 Light up your world with this switch
This dark brown light switch is so smooth, it puts all its plain white counterparts in the shade. With its matt finish and raised profile, its modernist design will fit in seamlessly with any mid-century modern scheme.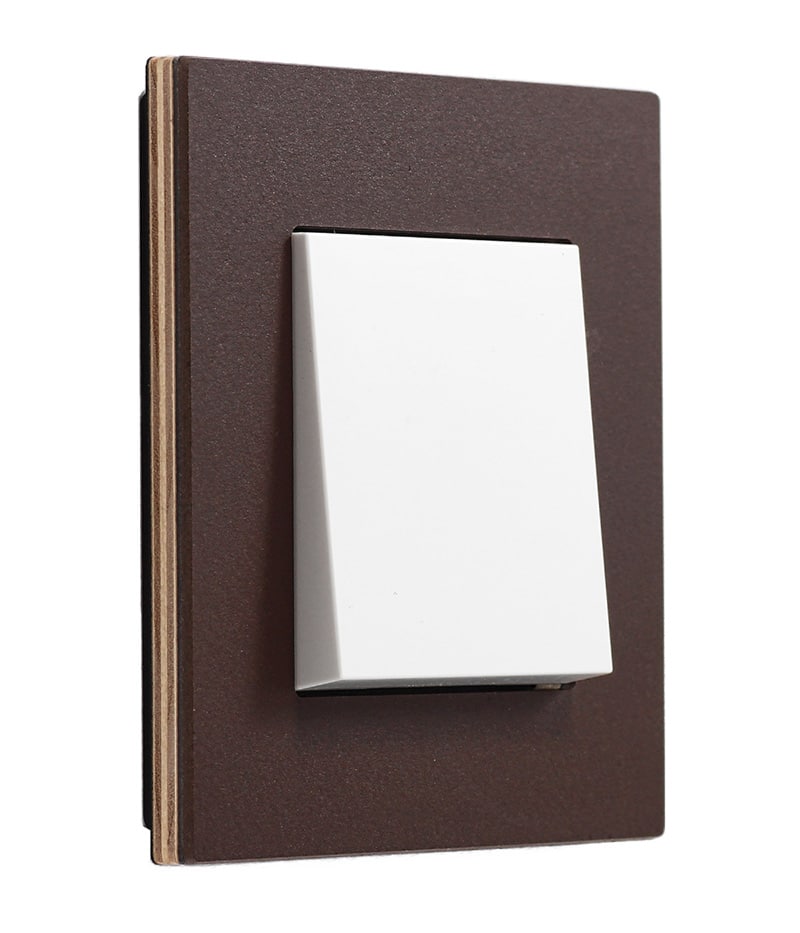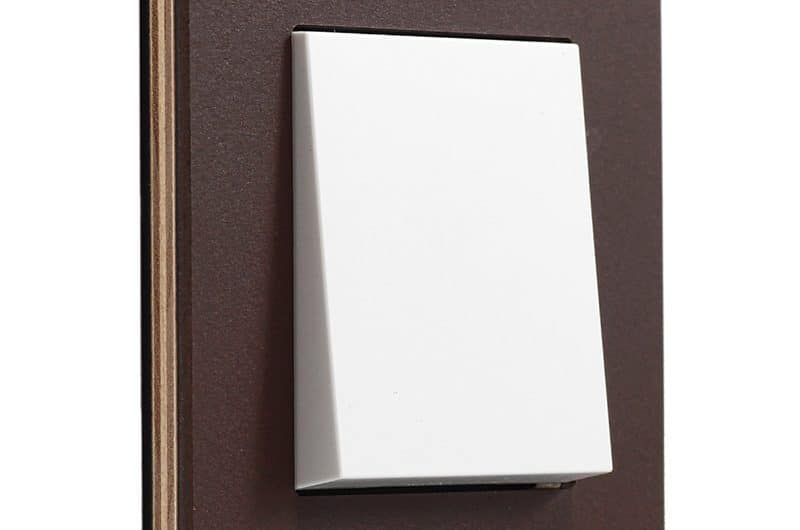 Store your clothes in style
The deep colour of this laundry basket is reminiscent of affogato, while the textured rattan lends itself wonderfully well to its natural shape. It has useful hand holds to help you lug it down the stairs to the washing machine, and a lid to hide all your dirty clothes.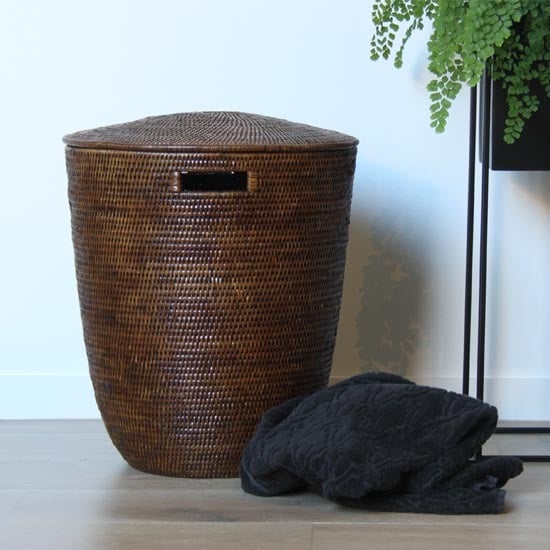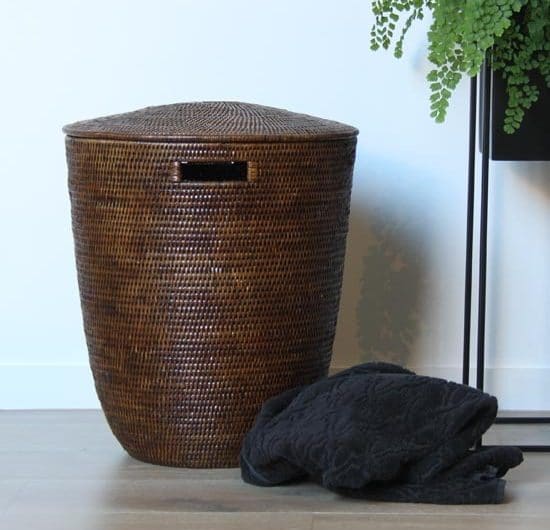 Throw your tissues into this sleek tub
This faux-shagreen chocolate bin is perfect for all those used tissues and cotton wool pads. You can also buy matching bathroom accessories for it, including a toothbrush holder, a cotton wool box, a tray, a tissue box and a soap dispenser.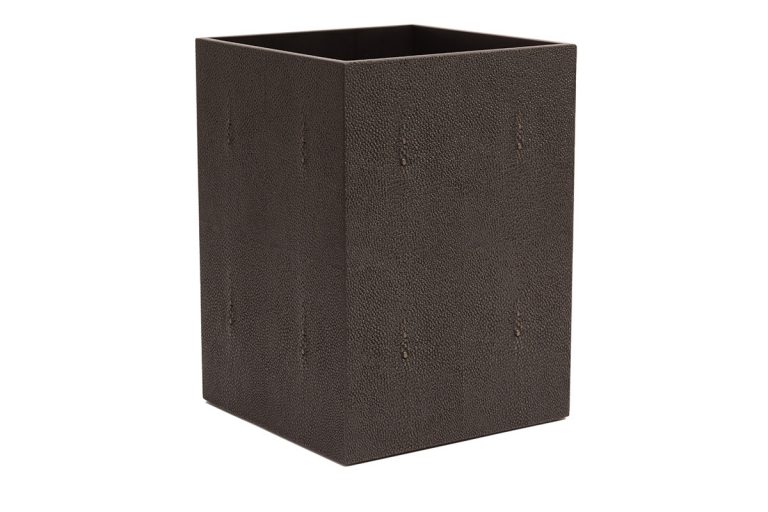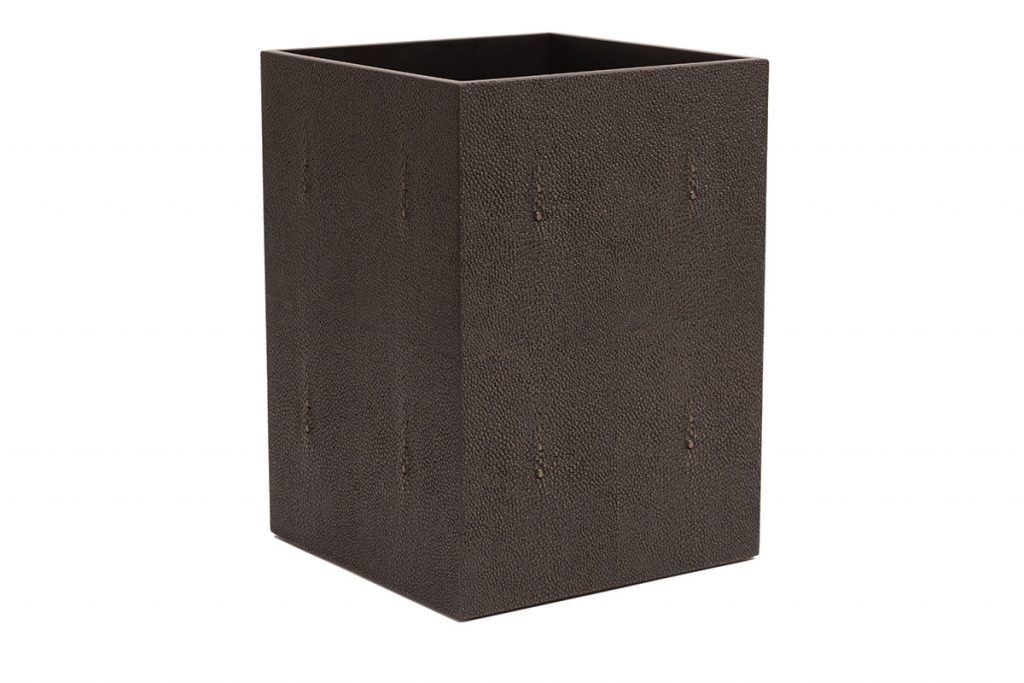 Dispense your toiletries effortlessly
These ultra-chic brown glass bottles are refillable, making them eco-friendly. The brushed brass pumps ensure you don't dispense too much liquid in one go, while they come in two handy sizes.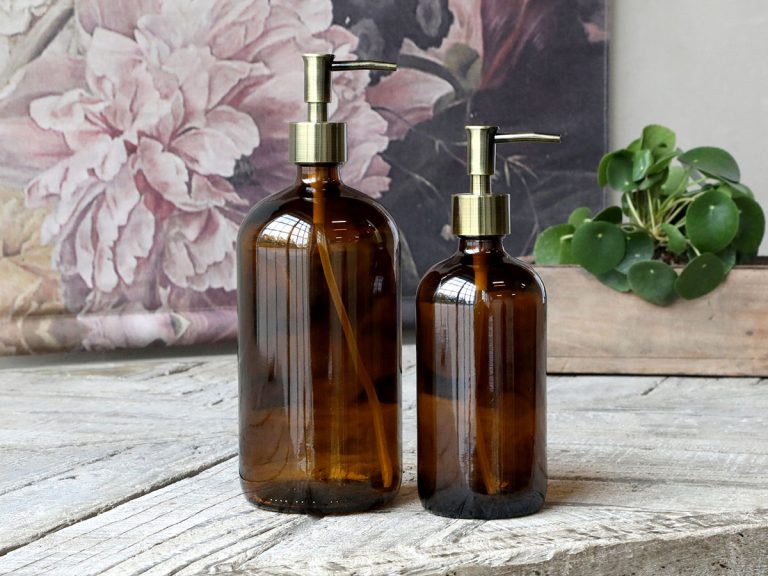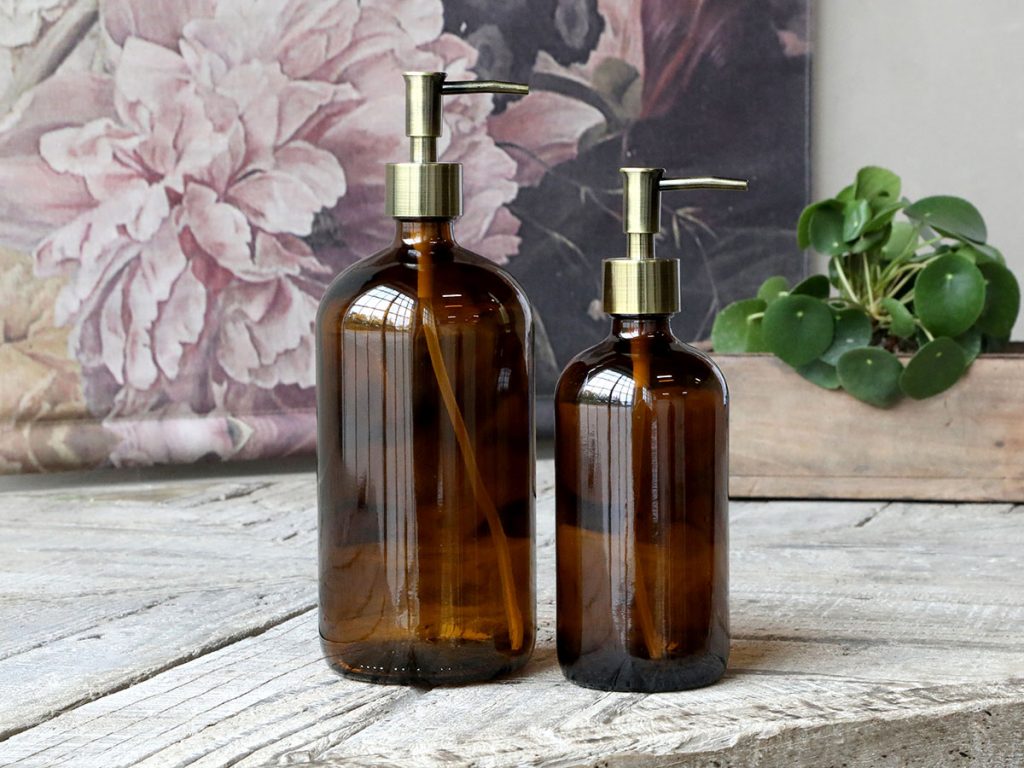 In conclusion: dark brown interiors are in this season. So add some neutral coffee-toned products to your home décor for more richness and warmth.
Feel like reading an edit of another top trend? Then check out our round-up of the best brass products on sale in stores now.
About Post Author