I love a shaker-style kitchen (I really, really do). They are full of character, warmth, you can accessorise them with quirky handles, or for a more slick look, have a handleless version. They work in any home, from period properties to modern new builds. But what does 'shaker-style kitchen' mean, exactly?
Essentially, shaker-style kitchen cupboard doors feature a thick frame around their central panels, occasionally accessorised with beading, or other ornate detailing such as panelling, grooves, cornicing or mantels.
They're more often than not made from real wood, and so are known for their strength and durability. However, they come in many, many different styles.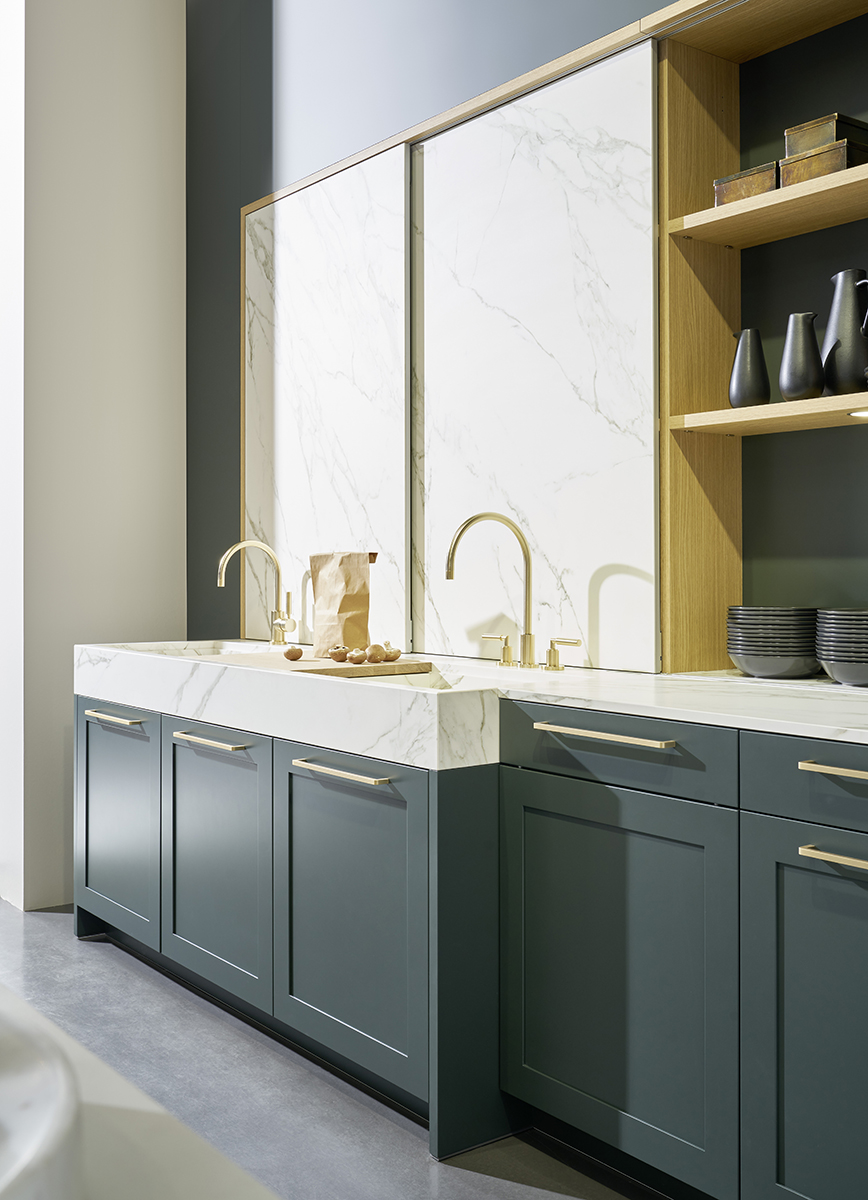 For instance, there's the modern shaker-style kitchen. This look features thinner frames, and more basic detailing. They work in a space that can have a mishmash of interior styles, with modern appliances or an industrial look – from concrete floors to black brassware.
For something bang on trend, a shaker-style kitchen door replacement idea is removing the central panel, and inserting fluted glass in its place – adding another layer of interest, and keeping the scheme light and airy.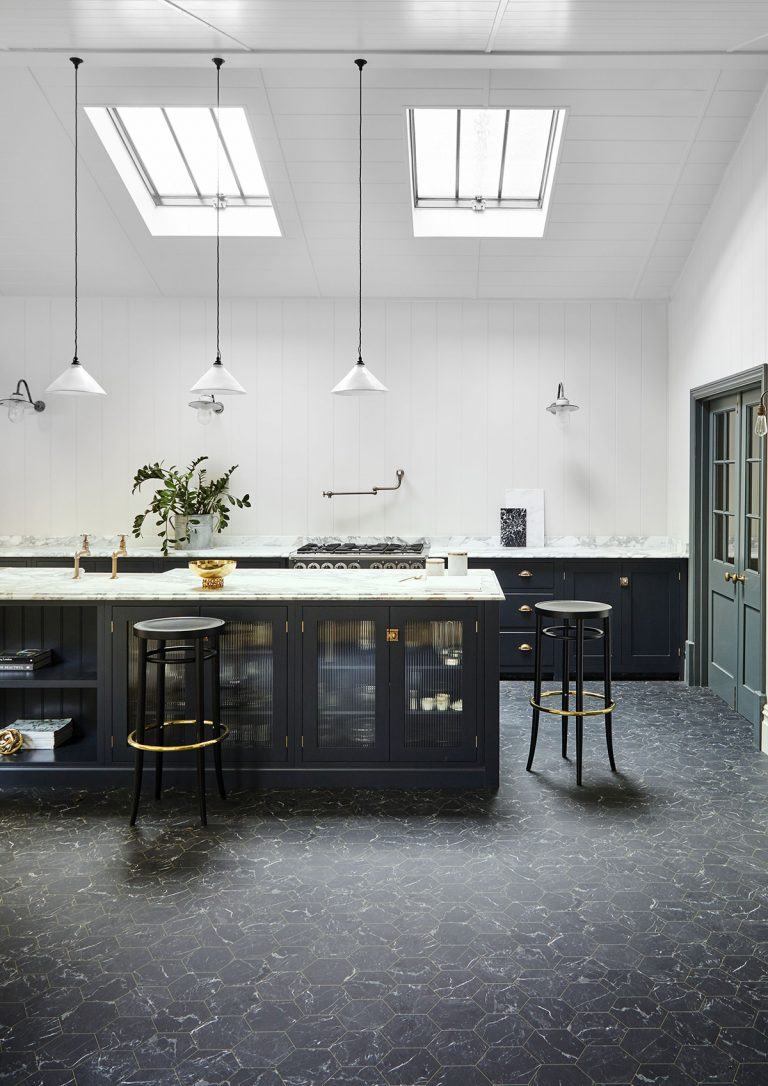 They work in a more traditional shaker-style kitchen as well – especially as the design is more than 300 years old. These suit a more neutral palette, such as creams, light blues and greys. They can also be left unpainted, showing off the natural wood.
These types of shaker-style kitchens work well with stone or wooden floors, and more traditional appliances, such as an Aga or large range cooker.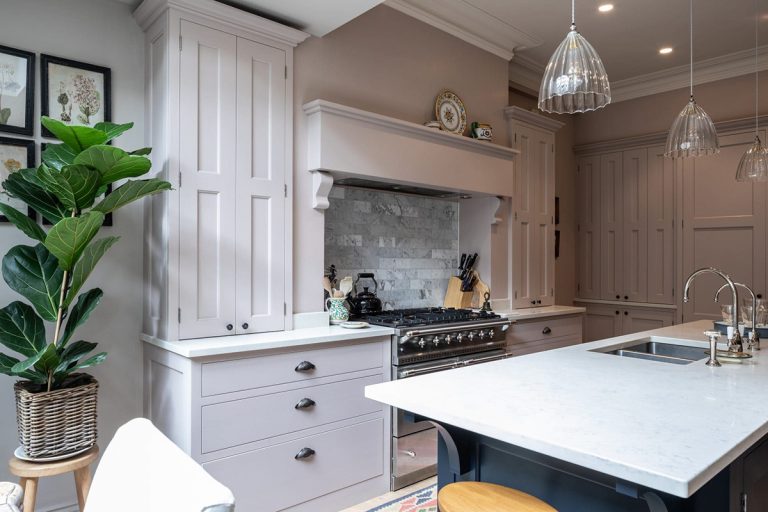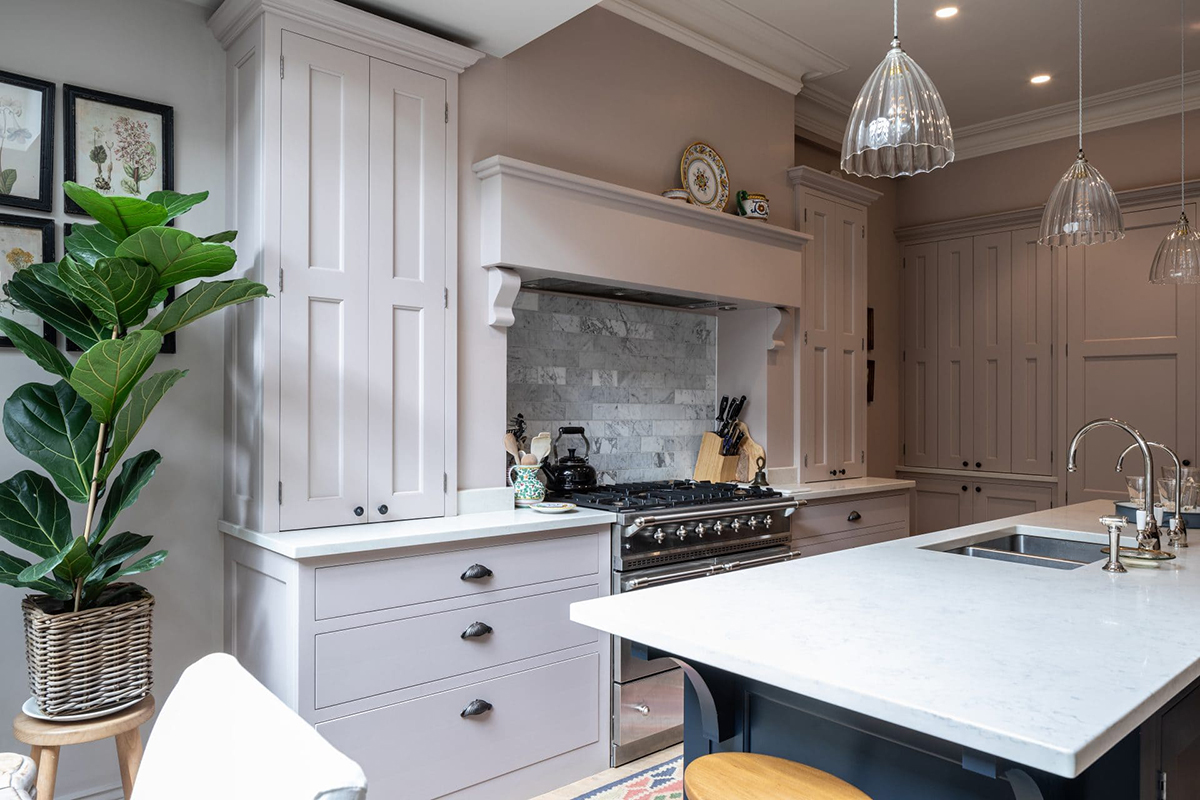 To add a fun twist to a more traditional look, why not paint the island a different colour to the rest of the units? Or, have the island on legs to help create a sense of space.
Not sure if a shaker-style kitchen is right for you? Why not take our kitchen cabinets quiz, and find out.
Featured image: Rotpunkt's handleless Comfort FL door, Lava finish and canopy-style ceiling frames. Prices start from £15,000.
About Post Author