When I was offered the opportunity to chat to design icon Kelly Hoppen, you bet I couldn't say no. The chance to ask the self-confessed Queen of Taupe about creating the perfect kitchen – yes please. So while at KBB Show in Birmingham, I sat down with Kelly to discover her tips to great kitchen design.
So what does Kelly Hoppen say are the secrets to great kitchen design? Let's find out.
Make your kitchen multi-functional
If the time since the pandemic has taught us anything, it's that our kitchens have to do a lot. But they've always had to work hard, right? It's not called the heart of the home for no reason.
But what has changed is our mindset. "We have always wanted the same thing from our kitchens: it's a space for cooking, eating, homework and doing things together. Now more than ever, it's the one room that everyone can be in together," Kelly told me. "It's a space for multi-function. My mindset has certainly changed in terms of how to design the kitchen: you have to compartmentalise parts of your home – for all the different activities like working from home and the kids doing homework – and your kitchen is your central hub for it all."
Lighting is key
With the kitchen being so multi-functional, it's important to spend time planning the lighting so it works for each activity you might do in your kitchen, especially if it's part of an open-plan space where you also dine or entertain and relax watching the TV at the end of the day.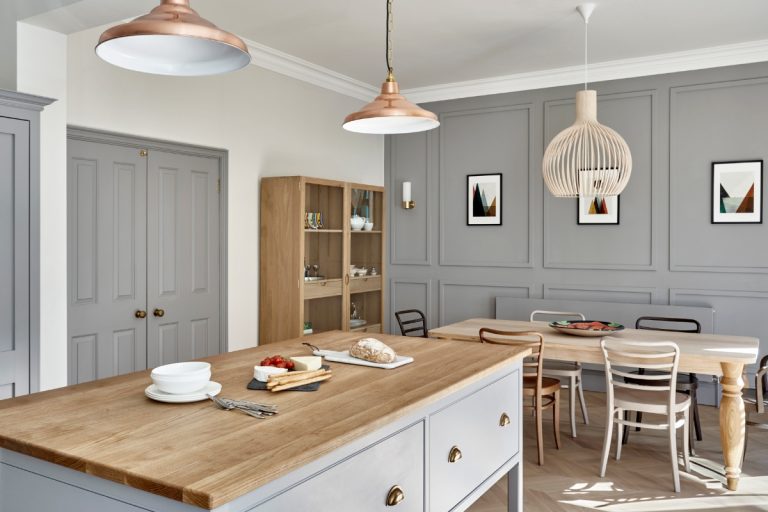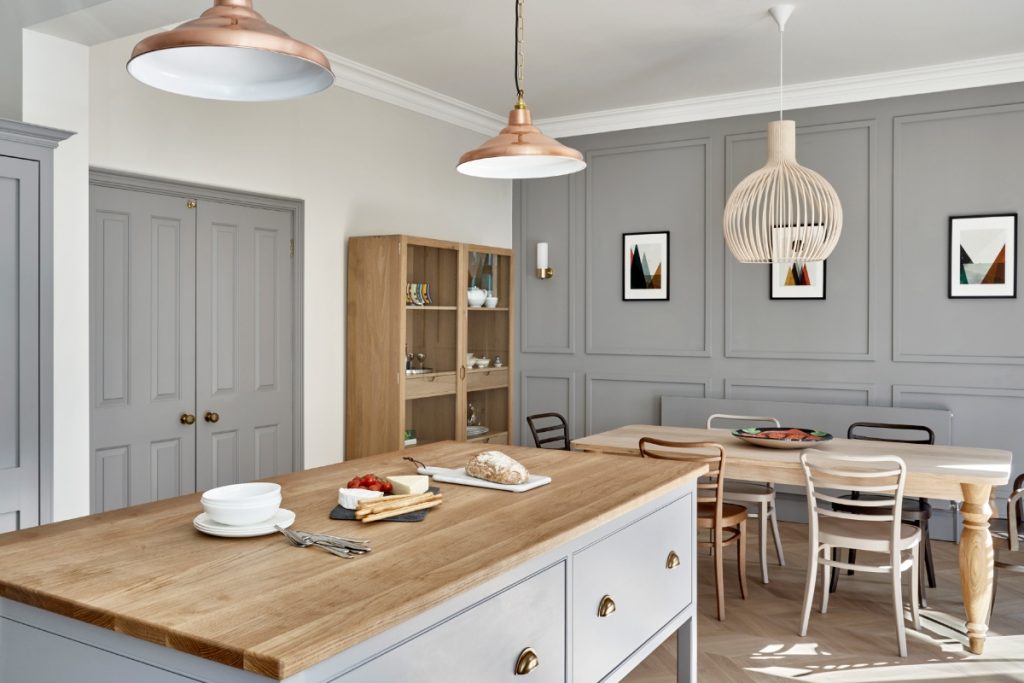 "Lighting is probably the thing that now has the biggest impact on kitchen design," says Kelly. "Think about where you will be sitting and zone your space with lower-level lighting in areas that are for dining or relaxing to create a nice atmosphere."
"A kitchen has to go from day to night. Make it sexy at night with low-level lighting that's nice for when you're having dinner. Whereas in the day, it's a hub of activity so practical, bright lighting is key."
Don't follow trends
"I don't believe that the trend for kitchens is blue or olive or whatever, I think that's just a trend. I think we create our kitchens around what we want," Kelly told me when I asked her how to feel confident in your own design decisions.
"People choose what they want. I genuinely think people go for a colour or a look because they love it."
Also look at your surroundings. "Base a look around where you live. If you live in the countryside, you might go for a different colour than if you were in a more urban area to suit the surroundings and the feel you want to create. Follow what you want and what you like. Oh and buy my book," she laughs.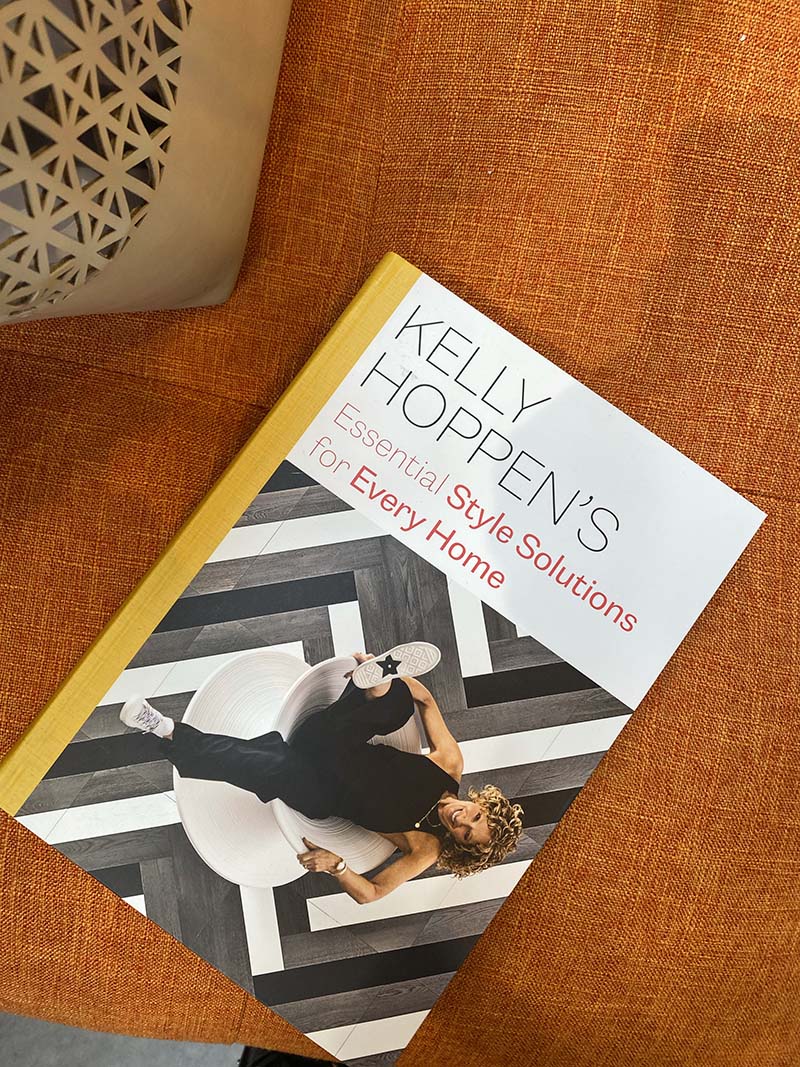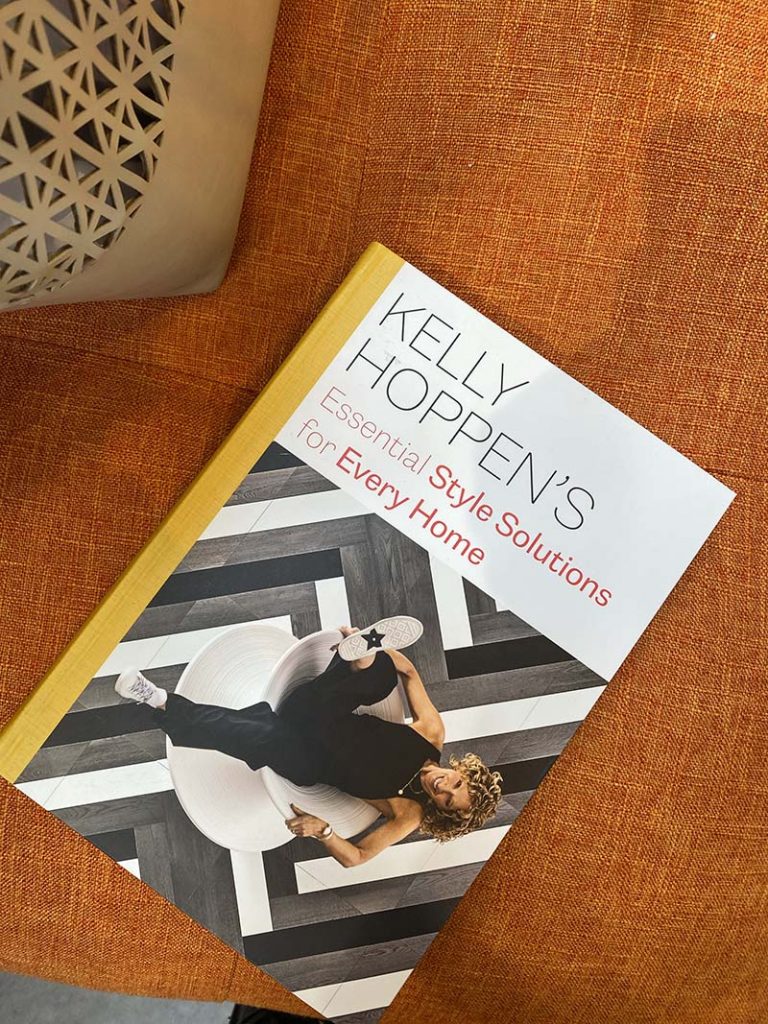 And what look does Kelly like to go for in her kitchen designs? "Shiny kitchens are a no-no for me. Go matt instead," she says. "It's easier to clean, looks more chic and hides fingerprints better than glossy surfaces."
If your kitchen doesn't function, forget it
"Good kitchen design is down to space and function. Once upon a time, I would only think about the look, but I now realise how important function is in a kitchen. My daughter, Natasha Corrett, who is a food writer, would come into a kitchen I'd designed and go 'mum this is rubbish'. And it was true."
"She'd say you'd have to go from one end to the other to get what you need and it didn't function properly because of it."
"I started cooking in lockdown and now that I do that, I realise what she was talking about. It's all about function – once you've decided what you need the space for, you can devise the layout, the appliances and everything else you need. I love my Samung fridge-freezer and Insinkerator hot-water tap."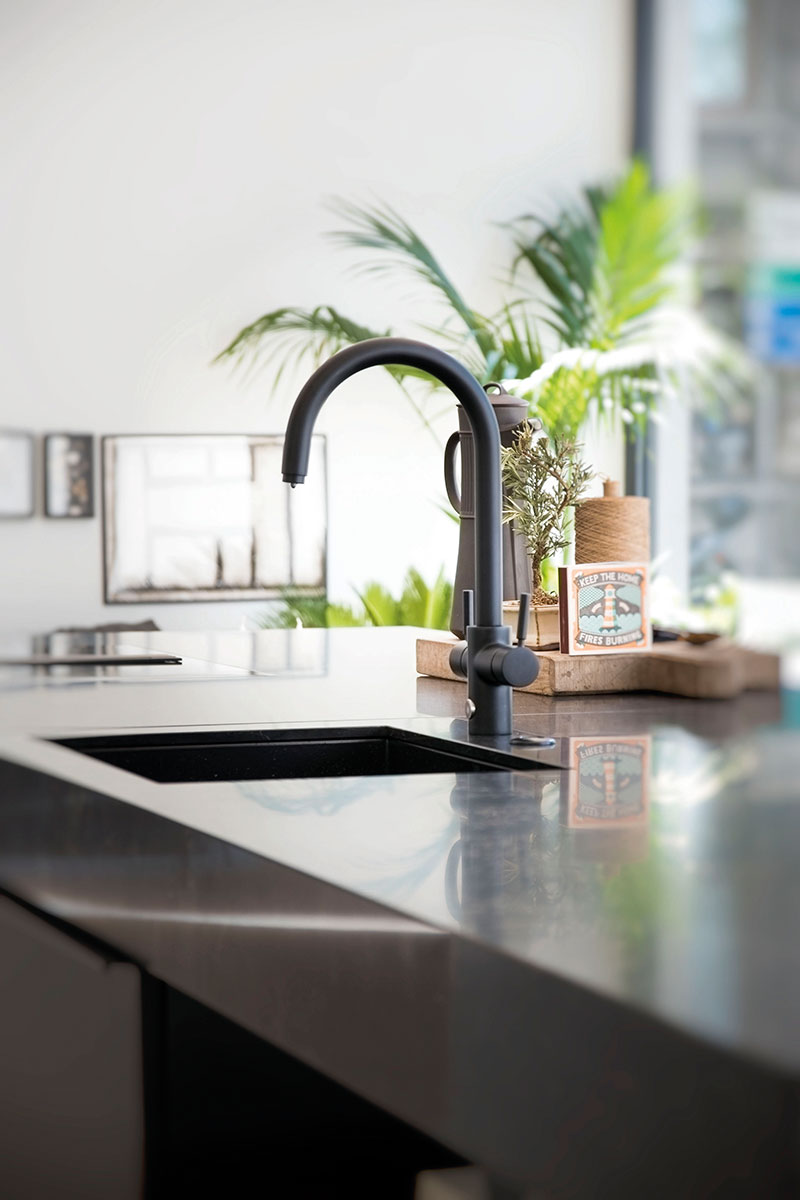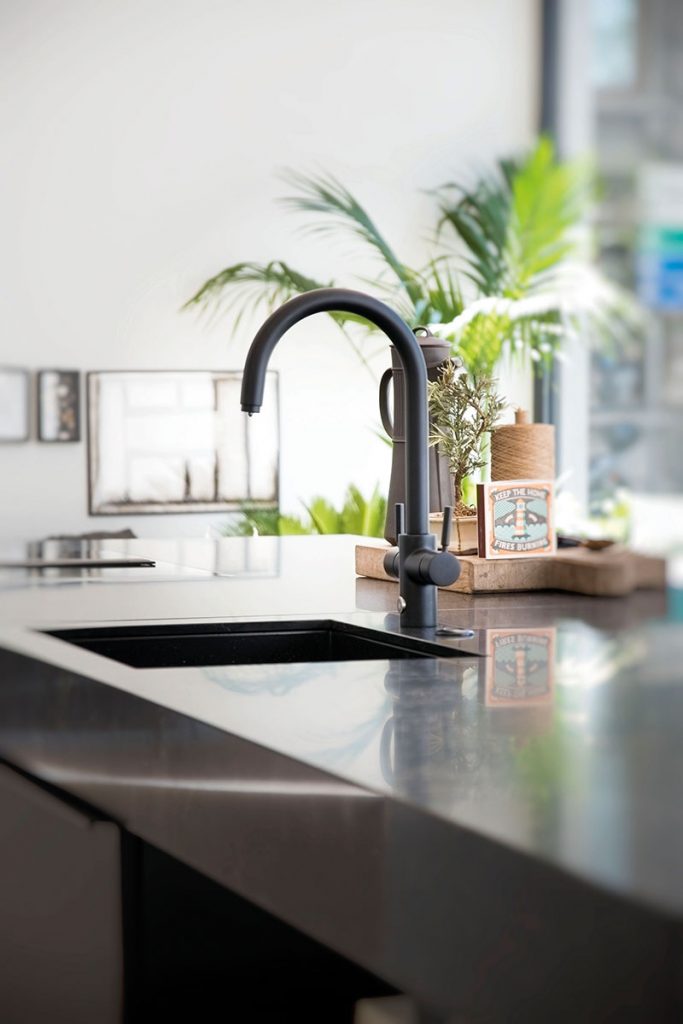 Plan your kitchen like you would your wardrobe
Whether you love to shop in Zara, ASOS at Selfridges or a local boutique, you'd take time over what you buy to make sure it suits you and when you plan to wear it? Kelly Hoppen says you should apply the same way of thinking to your kitchen design.
"Don't rush planning a kitchen," she says. "We all want to look lovely in clothes but you wouldn't just go out and buy what Kate Moss and Gisele are wearing in a magazine, put it on and walk outside. You might try it on, decide you like it and then plan a look around a piece to make sure it works for you and how you like to dress."
"You should do the same with your home. Think about your style, how you use the space, how the rest of the family uses the space. At the end of the day, you're planning your life in your home. If you feel good in it, that's what it's all about."
About Post Author