Are you redoing your kitchen and want to know how much to spend on appliances? Or if built-in appliances are more than freestanding? And what should you do before investing? All important questions, that we have the answers to…
Although, full disclosure, the answers aren't exactly straight forward – as these aren't straight forward questions, unfortunately. The classic saying, 'how long is a piece of string?' comes to mind.
It's all down to personal choice, lifestyle, budget and your kitchen layout. You could spread your budget equally over all your appliances, or splash out and use most of the money on one item, such as a fancy range cooker.
So, while I can't tell you exactly how much of your budget you should spend on appliances, I can help guide you before making up your mind.
Below are the most common questions we get when asked about buying appliances. I hope this helps in your future decision making…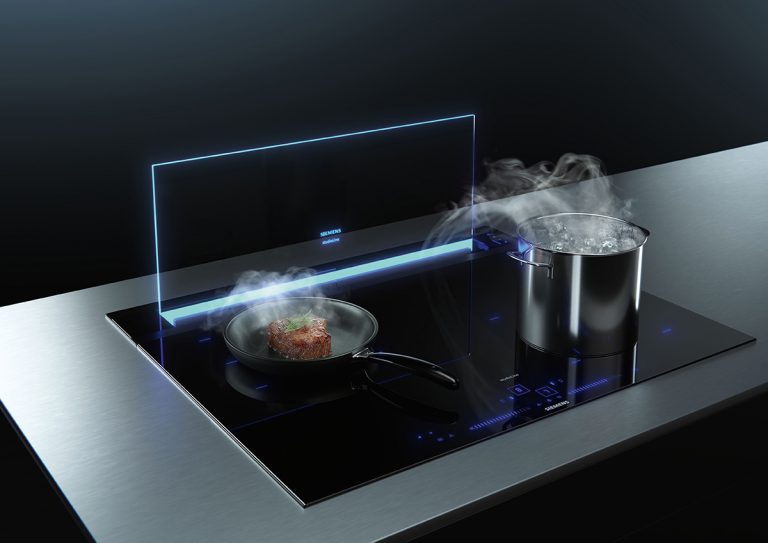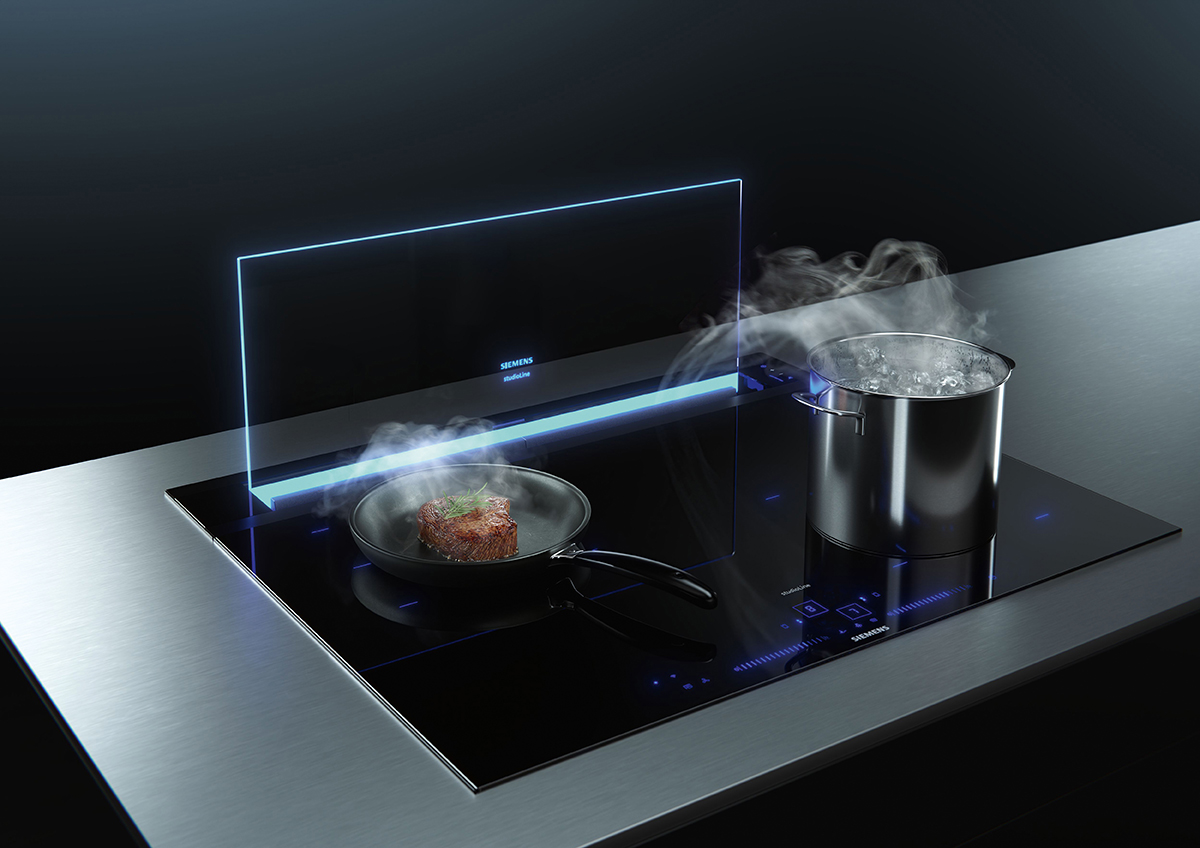 How much should I spend on appliances?
Just like my answer to the question, how much does a kitchen cost? there is no right or wrong, black or white, answer for this. What you should be asking yourself is: how much do you want to spend on your appliances?
As a starting point, appliances can usually take up around 10-20% of your budget. However, if you love to cook this could be more like 40-50%. So, talk to your designer about your lifestyle and what, or how, you like to cook.
For example, are you more of a take-out, eat-out type of person? If so, the most basic appliances would be right for you. Equally, if you're a keen chef, premium appliances with several different functions would be best.
Or, if you're a large family – you might want to invest in larger capacity fridge-freezers or multiple ovens.
If I only have a small budget for appliances, what should I do?
For this question, I had a chat with Max McCormick, category manager at Miele GB, and asked for his thoughts. He advises, "If budgets are limited, always go for the best appliances you can afford and buy from a reputable brand known for reliability and good after service.
"The key is to do your research – especially if this is your 'forever' kitchen. Some people choose to spend more on premium appliances within a mid-range kitchen because they love to cook and want perfect results every time. Others would rather go for a stone worktop and bespoke cabinetry and include only essential cooking appliances.
"It is a significant investment and you will be living with your choices for a long time. Make sure you know what your options are and be open to new suggestions." Thanks, Max!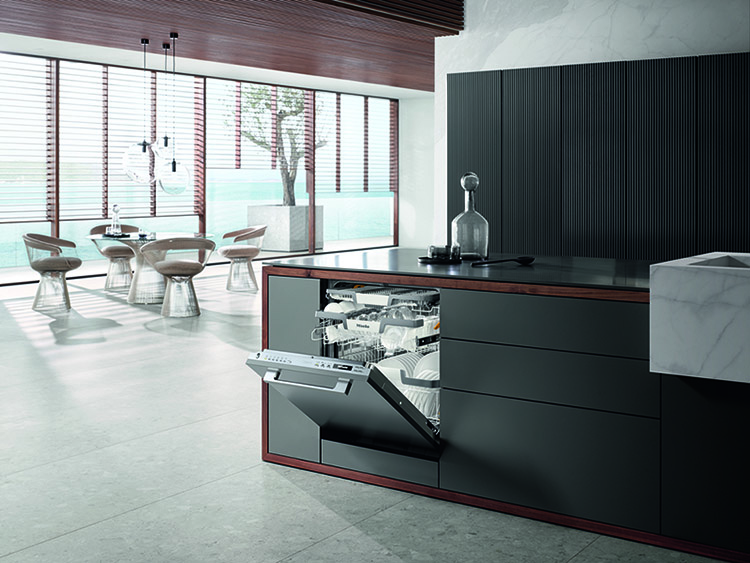 Are built-in appliances cheaper or more expensive than freestanding?
Again, there isn't really a yes or no answer for this. Typically, a range cooker would be more pricey than a built-in oven, but it ultimately depends on the brand you choose.
Instead of price influencing your decision, think about the layout of your space. Would freestanding or built-in work better? The same as look – do you want your appliances to blend in, or make a statement?
I would say that one benefit freestanding appliances have over built-in is that you can take them with you if you ever move, which might be worth considering when thinking about budgets and how much to invest in appliances.
(You can check out my guide to freestanding vs integrated appliances, here).
How do I decide on which appliances I need?
For this one, I spoke to Sue Flowers, group marketing manager, Neff, who told me, "Start by thinking about any limitations you have with your current appliance – for example, the dishwasher won't hold your tall wine glasses, your washing machine capacity isn't big enough or the oven is a pain to clean. Then ask the retailer specifically if the products you're considering address those bugbears. This may help you to weigh up it's worth paying a bit more on one particular appliance to get the features you want.
If you have an open-plan kitchen-living room then aesthetics are certainly more important than they used to be. If you're planning a bank of ovens, for example, check that they can be lined up so the trims match. And you may want to consider an integrated fridge-freezer or dishwasher with door fronts to match the kitchen doors so they blend in seamlessly." Thanks, Sue!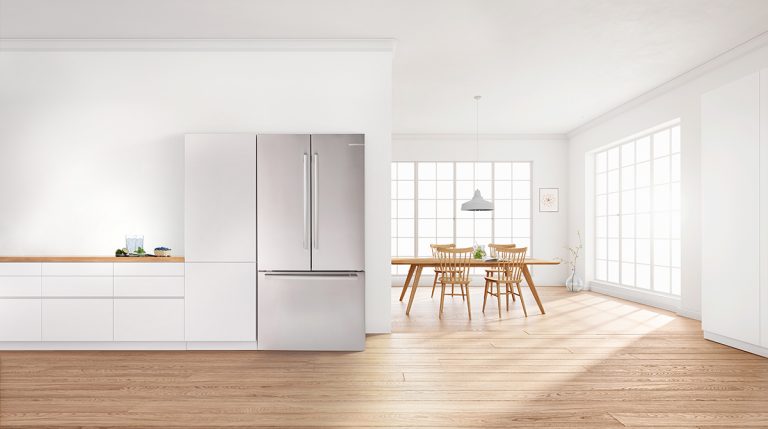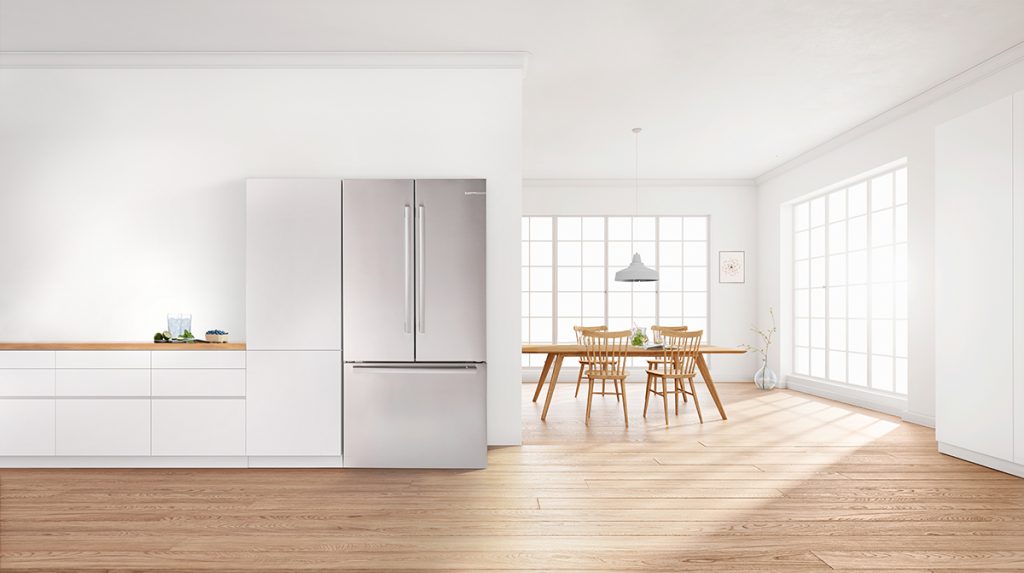 Appliances are big investments, what can I do before making my final decision?
Doing research online is one thing, but sometimes nothing can beat seeing a product in person. Find out where they're stocked, or where their showrooms are, and pay a visit. Or, contact the brand and see if any local kitchen showrooms have any installed that you can go and see.
Brands also tend to do cooking demonstrations and events, so see if there are any near you before investing.
It might seem obvious, but also check reviews and talk to friends and family about what appliances they have. (I bought a tumble dryer purely based on good reviews. When it arrived it looked very basic and I was worried we'd done the wrong thing – however, it's so good.)
Featured image: N 70 KU9213HG0G wine cabinet, £1199, Neff.
About Post Author