Wondering if you should choose freestanding or built-in appliances for your new kitchen? Well, from colourful freestanding fridges, to sleek built-in ovens, there's plenty of choice. And your choice of appliance not only has an effect on the way you use your kitchen. It can also influence the way it looks.
Here, I look at the pros and cons of both built-in appliances and freestanding appliances to help you decide. Happy browsing!…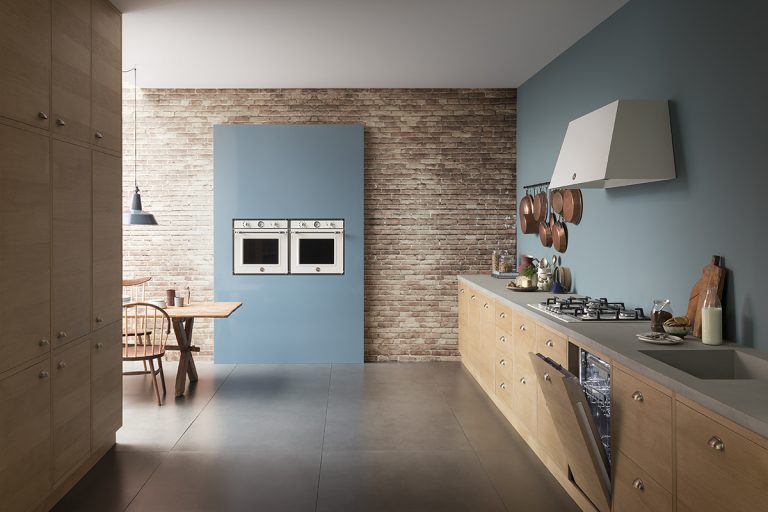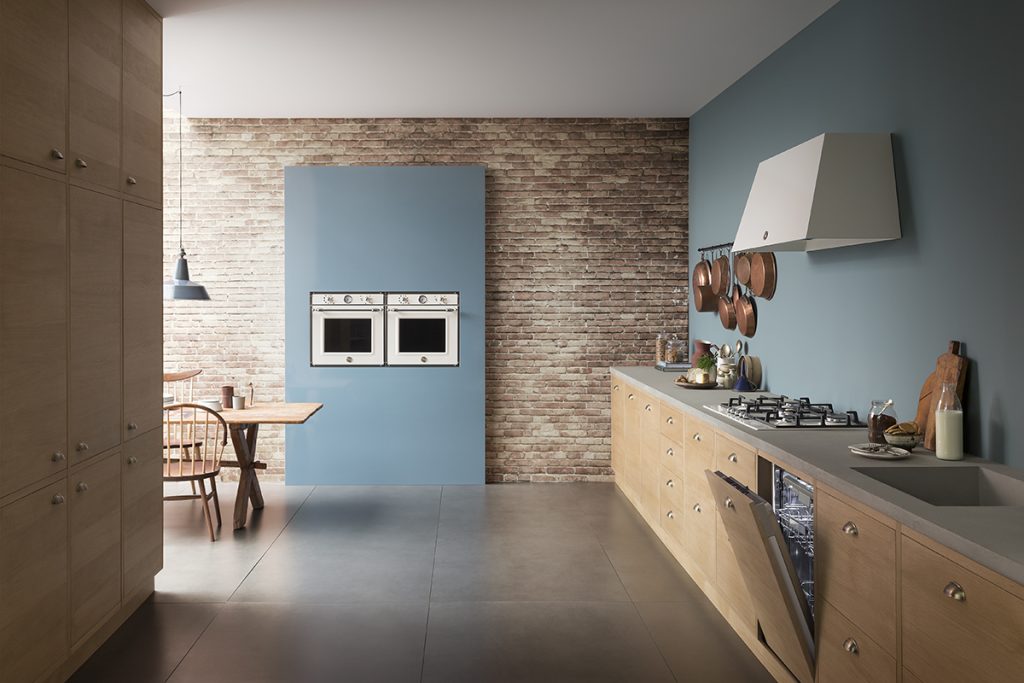 Built-in appliances: pros and cons
If you want built-in appliances, also called integrated appliances, but worry they're not as good as freestanding – don't. They're just as efficient. The only real difference is they can be hidden behind the same style doors as your cabinetry.
Instead of fighting the interiors, they can blend into the background and help create a sleek and seamless look. This is perfect if you'd prefer guests to focus more on design features such as the worktops, tiles or cabinetry.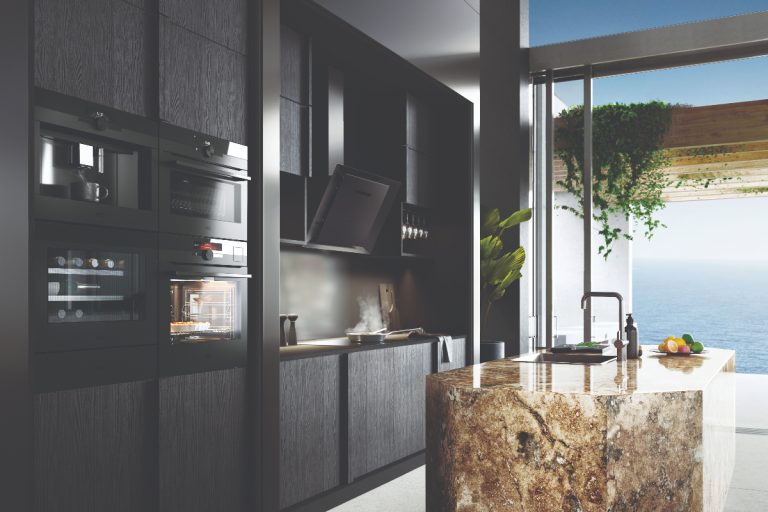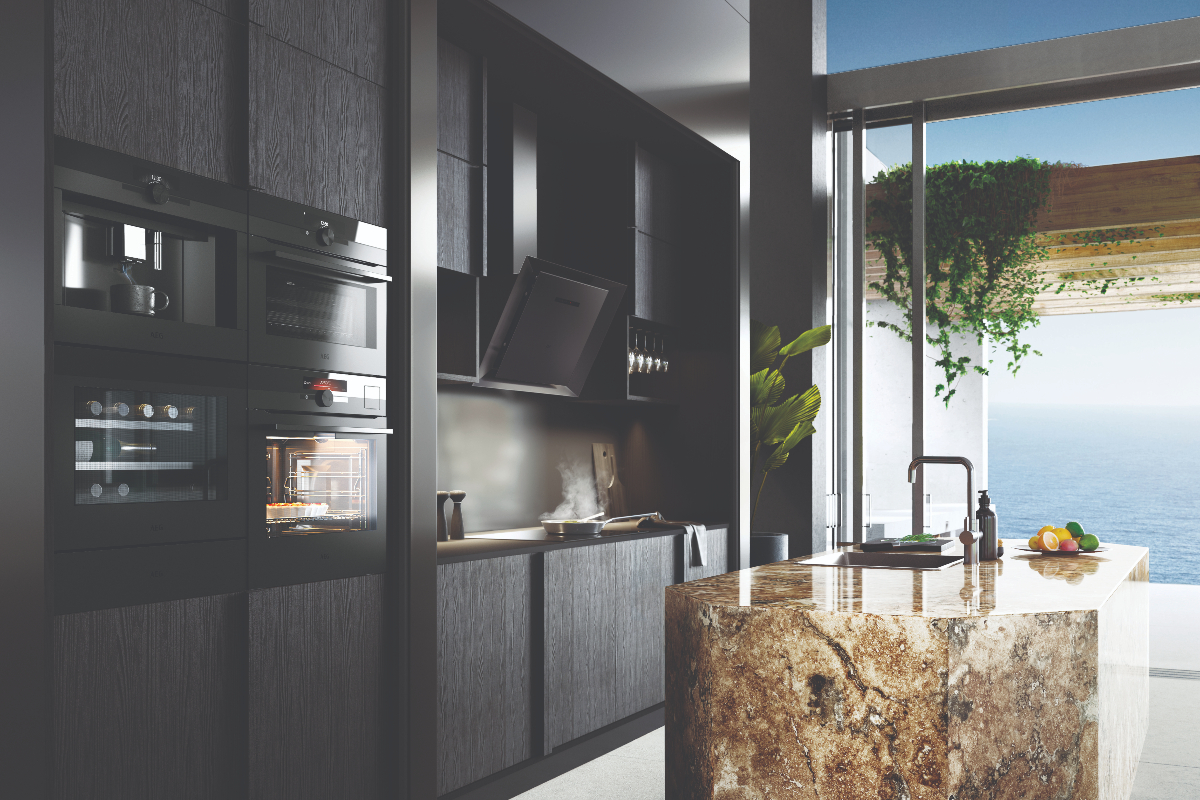 You can also get traditional small worktop appliances integrated within your cabinetry as well. From coffee machines to microwaves, they can free up valuable worktop space.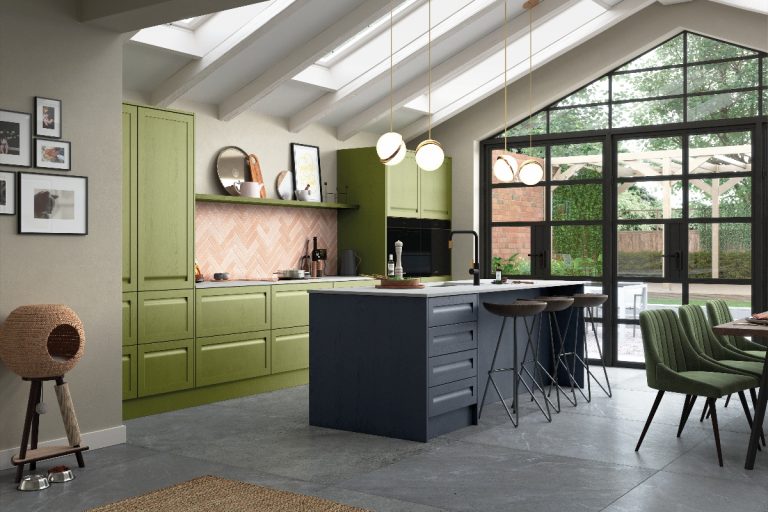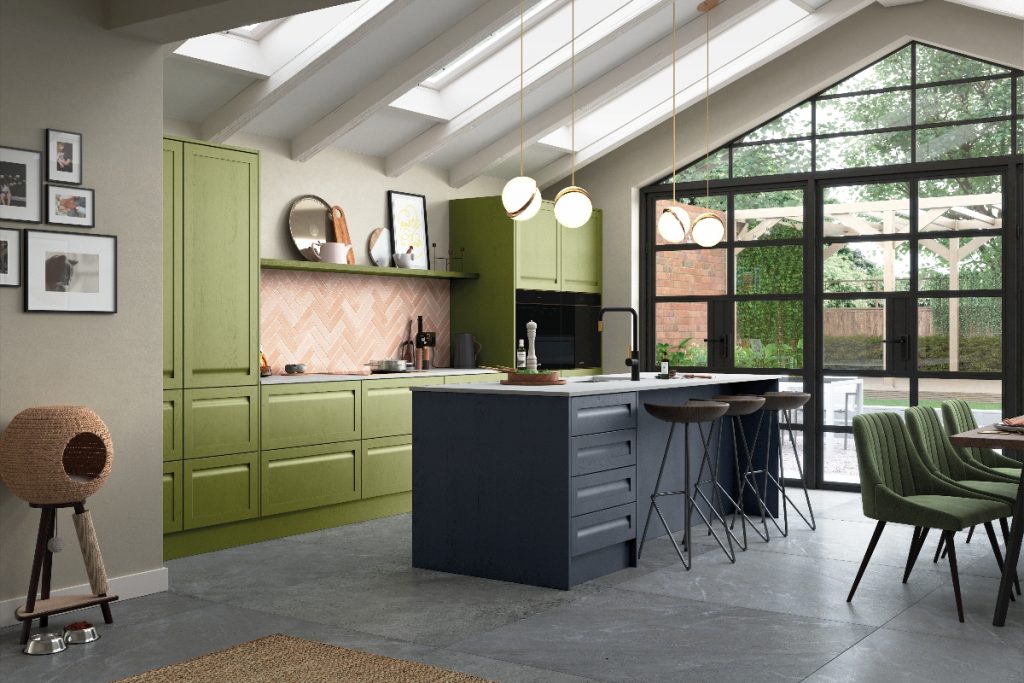 Gone are the days that built-in appliances don't look as good as freestanding models. Oven fronts, for example, come in a range of different styles and finishes. This can help create a particular mood or theme in your space.
They also come in a range of sizes, offering larger capacity if needed.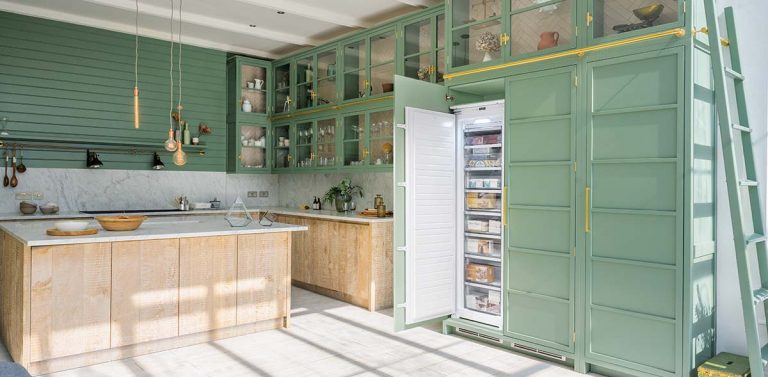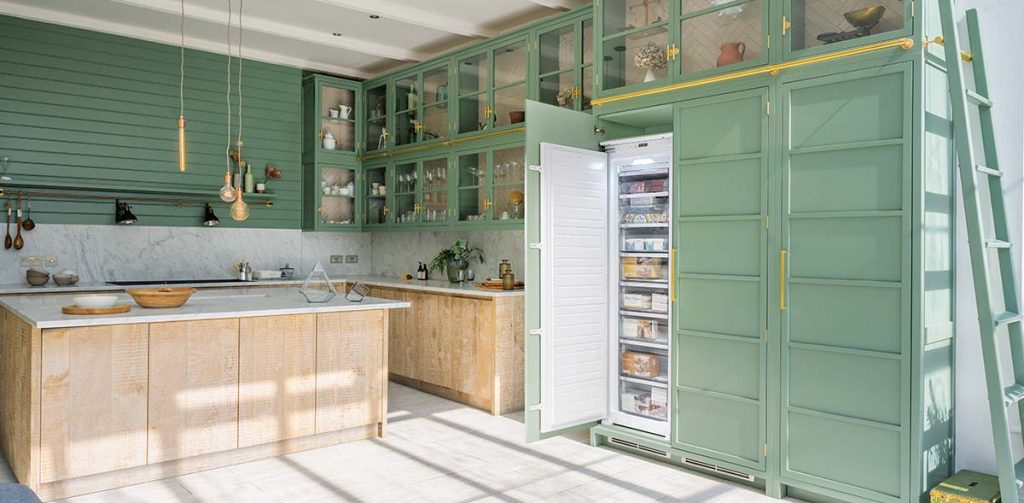 The downsides of built-in appliances
However, depending on the kitchen company you use, you may have to use more standard-sized built-in appliances. This is to ensure there aren't any gaps within the cabinetry.
Be sure to discuss your appliance options carefully with your kitchen designer. If you change your mind halfway through the build, the new models may may not fit within the design.
Finally, if you decide to invest in premium built-in appliances, you can't take them with you if you move house. This is of course not true of freestanding models.
Freestanding appliances: pros and cons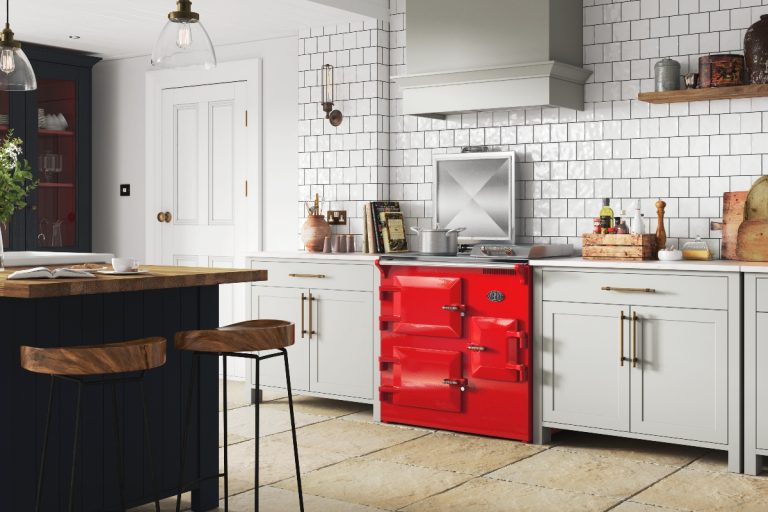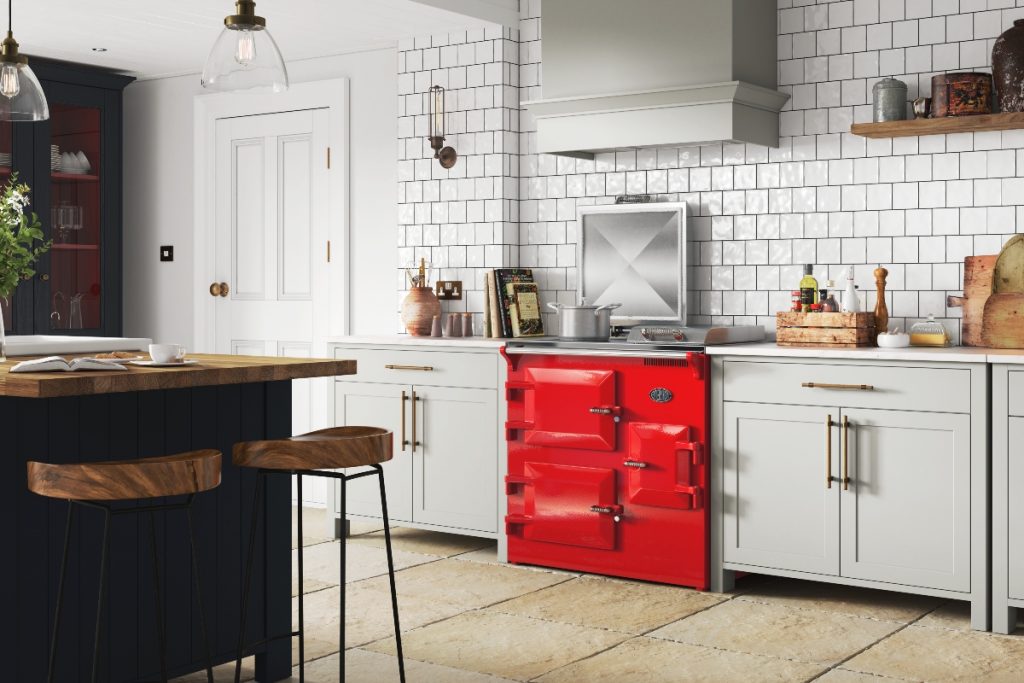 Unlike built-in appliances, freestanding appliances aren't attached to kitchen units and are able to stand on their own.
This means they are much more transportable. Which is perfect if you wish to keep bringing your range cooker or American-style fridge-freezer with you.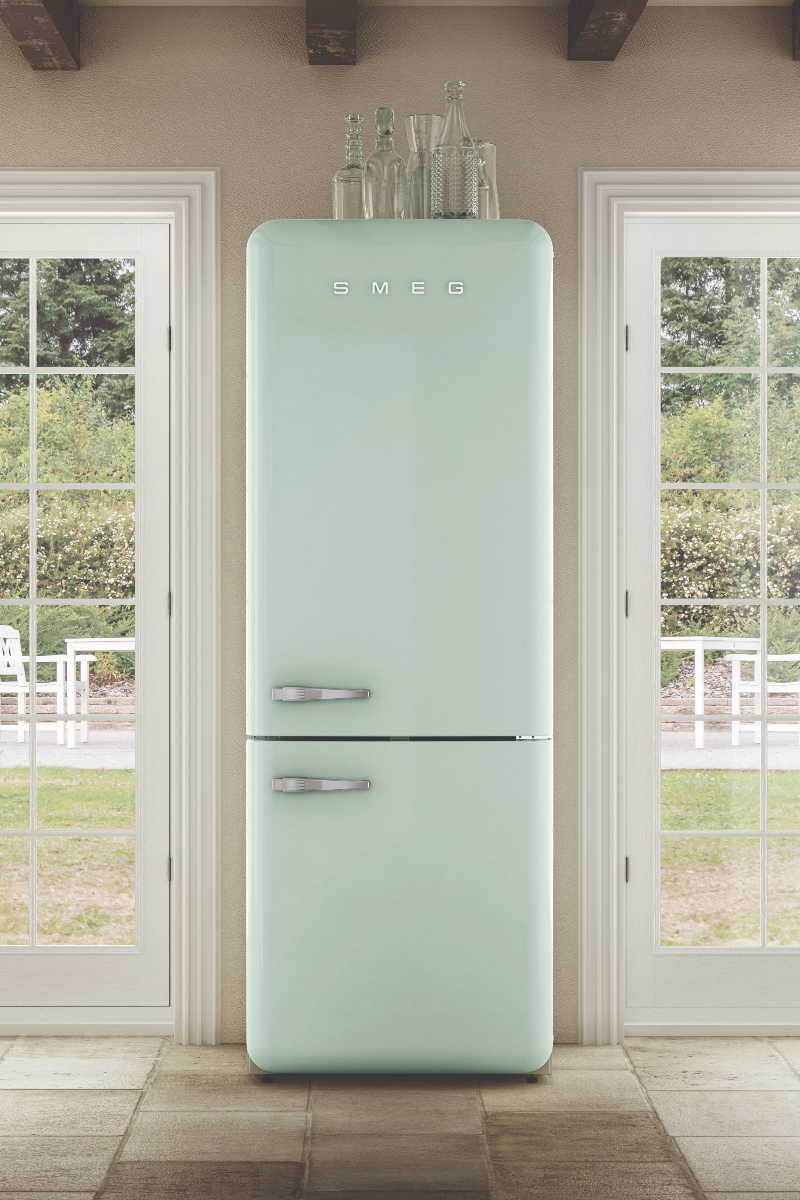 It also means you can place them anywhere you have enough space. For example, a range cooker looks fantastic placed under an old chimney-breast.
Freestanding appliances can also create a much bigger statement in your space. They come in a range of colours, styles, shapes and sizes.
They're usually perfect for homeowners who like to entertain, or who have large families. This is because they often have far more capacity than more standard-sized built-in appliances.
Although, work with your designer to ensure it works in your scheme. A large fridge-freezer could overwhelm a space if the room was too small, for example.
Equally, a range cooker might take up too much floor space if your kitchen is on the smaller side. This means built-in ovens – stacked one on top of the other – could be more efficient.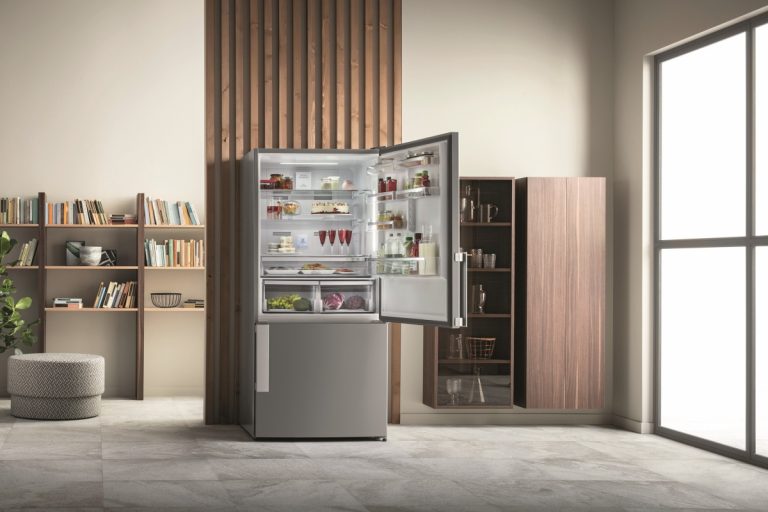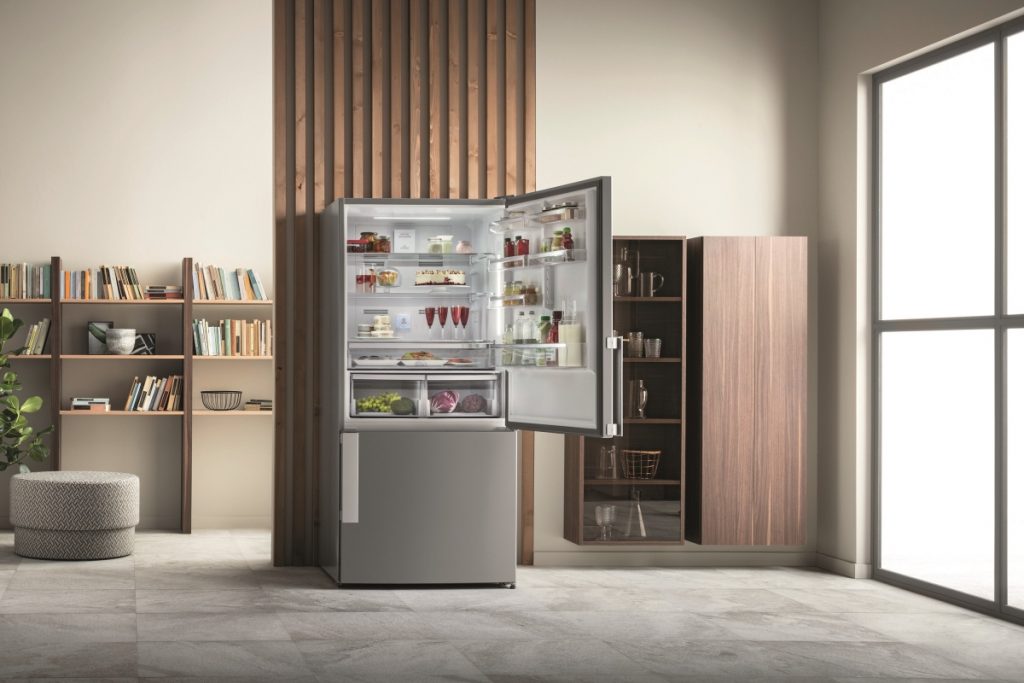 Featured image: A new generation of Excellence Ling V-Zug combi steam ovens come with a circular sliding panel. This uses smart technology to select recipes via a touch screen. Prices start from £1699.
About Post Author