If you're renovated a home before, you know how it goes. Things start with 'let's move the boiler cupboard from here to there' or 'I'd like to replace the bath with a large shower', or even 'how about we knock through that wall and make the room bigger'. And before you know it, you're knee deep in a project with plans to totally remodel a space in your hand. Yep, it happens. It did to the owners of this lovely Bristol kitchen extension, and the owners are here to tell me the tale.
Jane Halstead and James Robertson started with plans to turn a small, impractical galley kitchen with a separate dining room into a more suitable family space by knocking through. Fast forward, they'd scrapped that plan and decided on a 3m full-width extension to the back of this three-bedroom Art Deco-style-fronted semi-detached house in Bristol.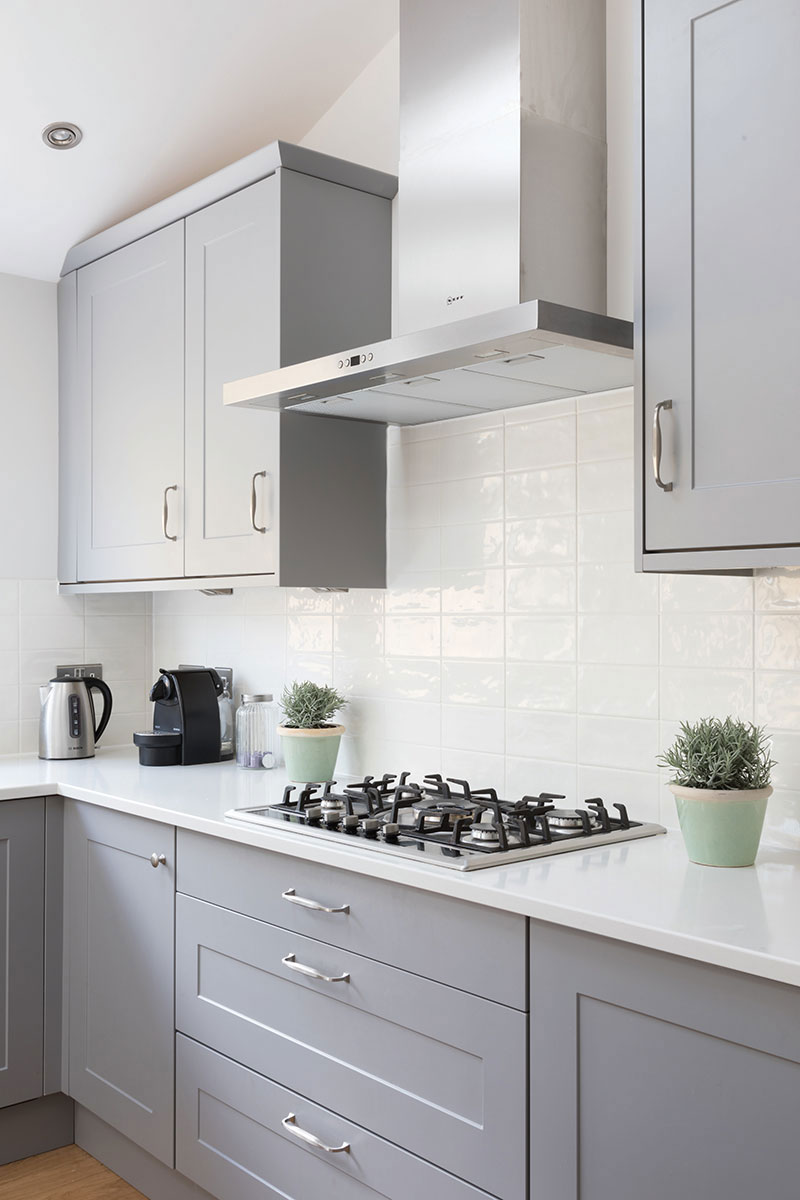 "When we bought the house a year earlier, we'd said we wouldn't take on a project, so this was quite a drastic change! But it would give us the space we wanted and needed," laughs Jane when I ask her how the plans escalated so.
With this idea, they hired a local builder from Distinction Property Services, who they found through recommendations on a community Facebook group after looking for Bristol kitchen extension specialists. "It's the first thing we did, before even finding a designer or kitchen supplier," Jane says.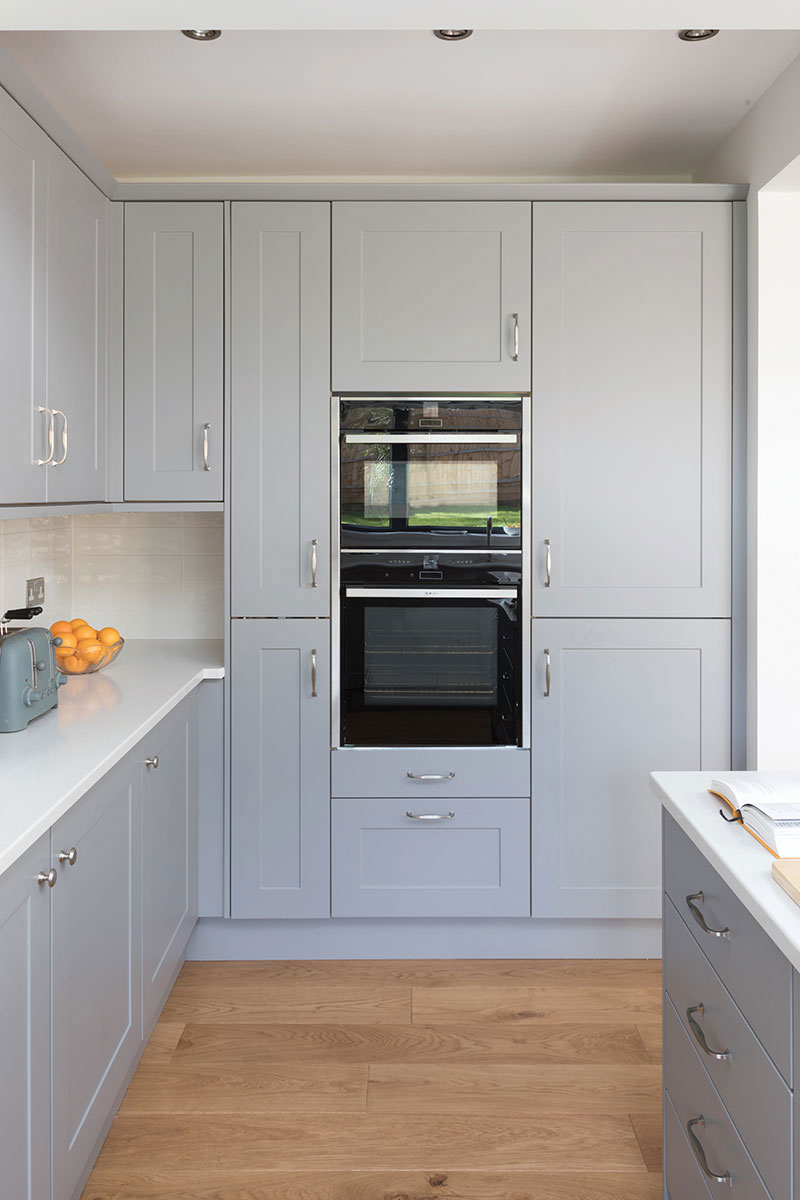 "But the builder helped to formulate our final ideas for the extension, which luckily could be achieved under permitted development so we wouldn't need planning permission."
The plan was to demolish a garage outside and build an open-plan, L-shaped kitchen-diner, enlarged by the extension. This would create enough room for the kitchen, dining table, and a seating area to watch TV.
When it came to finding the style of kitchen they liked, the couple researched online and in magazines and while the space dictated the majority of the plan, Jane knew she wanted the sink under the window, a discreet run of tall units to house the oven, and a breakfast bar as a place to sit, eat, and work.
After spending time visiting local independent showrooms and larger suppliers, they settled on Nailsea Electrical after having been impressed by the showroom, which had Masterclass Kitchens cabinetry on display.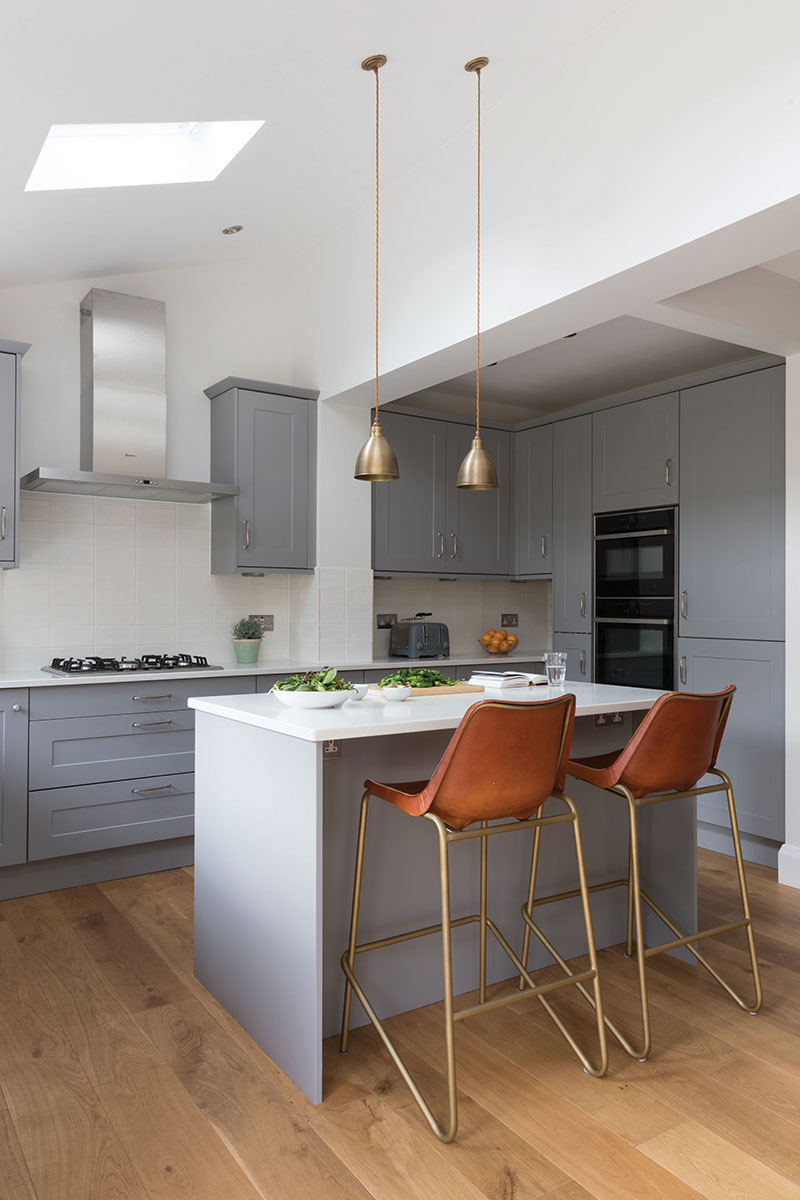 "It really stood out, as it had the modern spin on Shaker style I wanted, and I felt the price point was comparable to other brands I'd seen – but the finish was better. Plus I really liked the attention to detail, such as the oak interior of the units," Jane tells me.
She chose a grey finish to which she could add colour through furniture and accessories, including the leather and copper barstools she'd bought before the search for a kitchen had even begun.
Kitchen designer Daniel Bessex worked with the couple on the layout, that originally included a peninsular breakfast bar. But a supporting pillar had been removed from the original plan (replaced with a steel support beam), so there was enough space for a compact island. But Jane didn't want any appliances or a sink on there, so kept it clear.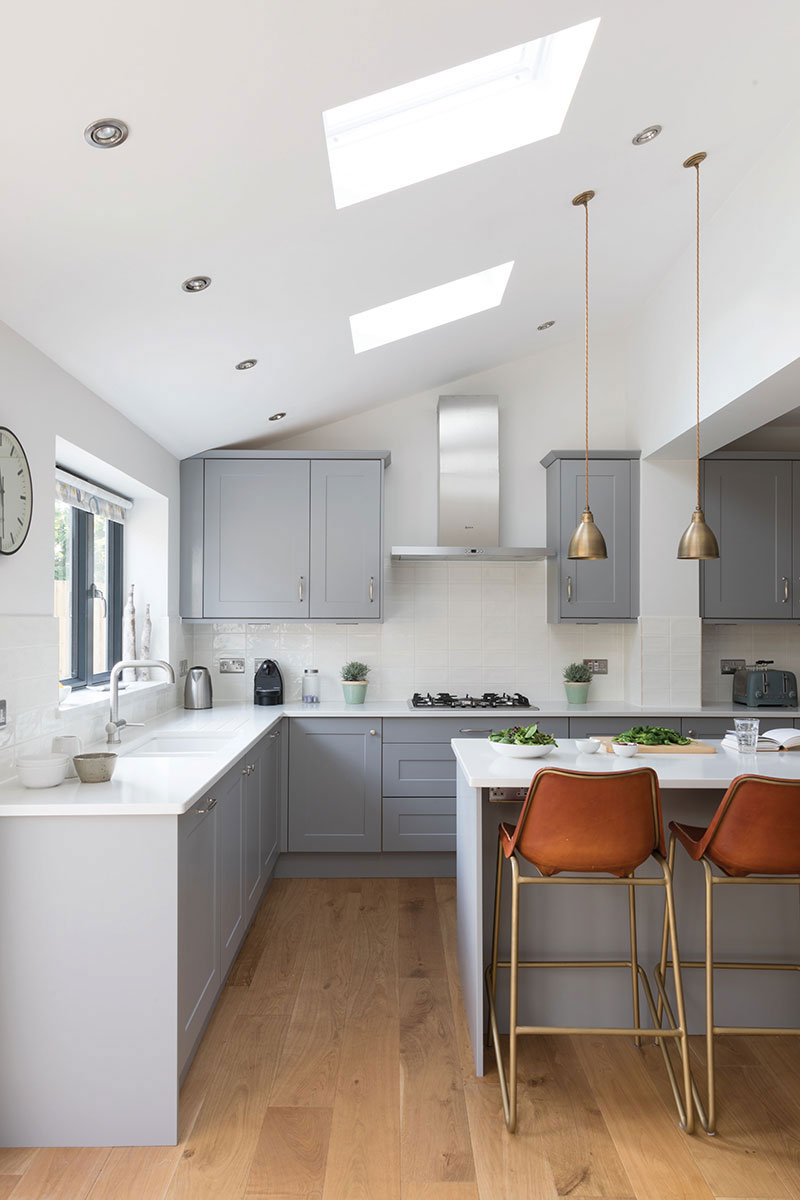 Then there's a nice Mid-century-inspired dining table setup and plenty of seating for all, plus a cosy snug round the corner which is perfect for evenings curled up watching Netflix. What do you reckon?
Photography: Paul Craig
Want to view more gorgeous kitchen extensions? Then you'll love this inspiration gallery.
About Post Author