I'm trying to think how I can best describe the feeling of bagging an absolute bargain. Pride, joy, an inclination to share the fact with literally anyone who will listen? Who else loves it when you find exactly what you've been looking for at a fraction of the price? Course you do! Who doesn't, honestly?
Where am I going with this, I hear you ask? How does this fit into 'How to make remodelling a kitchen more affordable'? Because like you, I know that the words 'bargain' and 'new kitchen' or 'new bathroom' don't often frequent the same sentence. However, whatever budget you're working to, there are clever tricks and savvy ways to manage the cost of remodelling a kitchen or a bathroom.
How to make remodelling a kitchen more affordable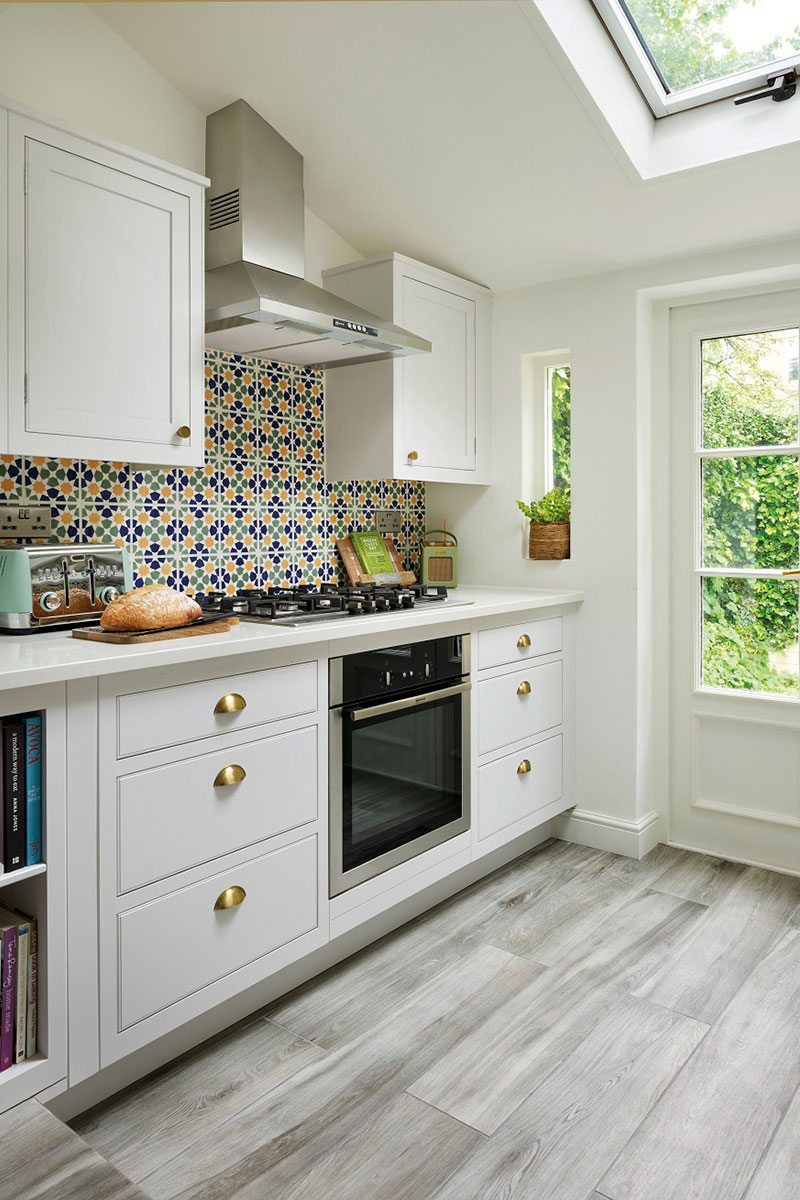 How to make remodelling a kitchen more affordable
I'm going to focus on kitchen shopping here, but many of the same principles will also apply to remodelling a bathroom too. If you're wondering how something as large an investment as a kitchen could come in for less (especially if your dream space is straight off an Instagram feed or out of the pages of a magazine), remodelling a kitchen with some of these hacks will mean you still have your dream space, but don't blow the budget. Plus, you'll have way more bargain bragging rights by the end of it. And if that's not worth it, personally I'm not sure what is.
Let's see if I can help save you some dollar, shall we?
How to make remodelling a kitchen more affordable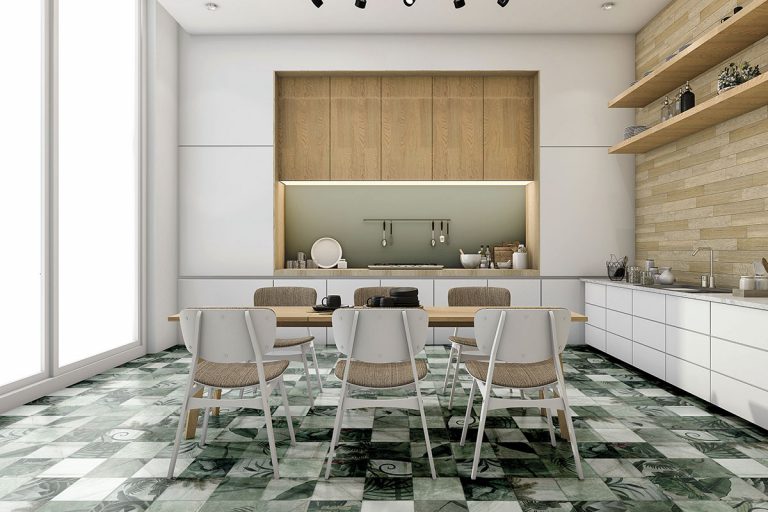 Recycle
Good for the planet as well as the purse, you might be able to reuse parts of your existing kitchen within a new scheme, even if you plan to change the layout. I'm talking cabinet carcasses, door and drawer fronts that could be refreshed as well as appliances. Your worktops may be in good nick and can be reused as worktops on new cabinetry or even as a new splashback, or mixed and matched with a new surface so you end up with some old and some new.
If you have a kitchen island, you could transform it by adding a lower seating area in a contrasting material, or by hiring a joiner to build in more storage, such as a wine rack or bookcase at one end.
How to make remodelling a kitchen more affordable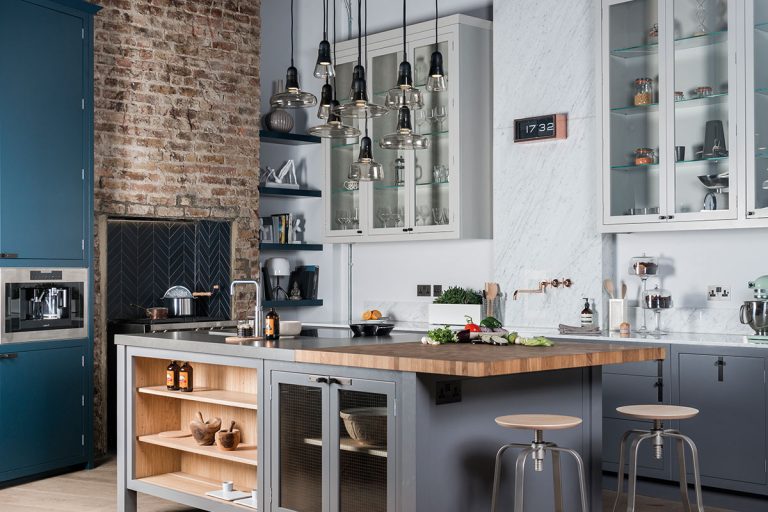 Give it a lick of paint
Even your doors can receive a fresh look, as specialist primers – which can be used on melamine or foil-wrapped designs – give you the option of updating your whole kitchen with a coat of paint. Change up the handles too and you've got yourself a new kitchen style without much cost or effort. If your doors are not up to scratch but your carcasses are, companies such as Naked Doors, Plykea and Hølte specialise in adding modern doors to existing carcasses and their designs are super cool and trend-led.
How to make remodelling a kitchen more affordable
Restore
Restoring original flooring or refreshing existing tiles (with specialist tile paint or by adding a different colour grout, for example) are other great ways of remodelling your kitchen for less. If you plan on incorporating any existing elements of your kitchen in your new design and you're working with a kitchen designer, ensure they are aware of this so they can take this into consideration when planning the space.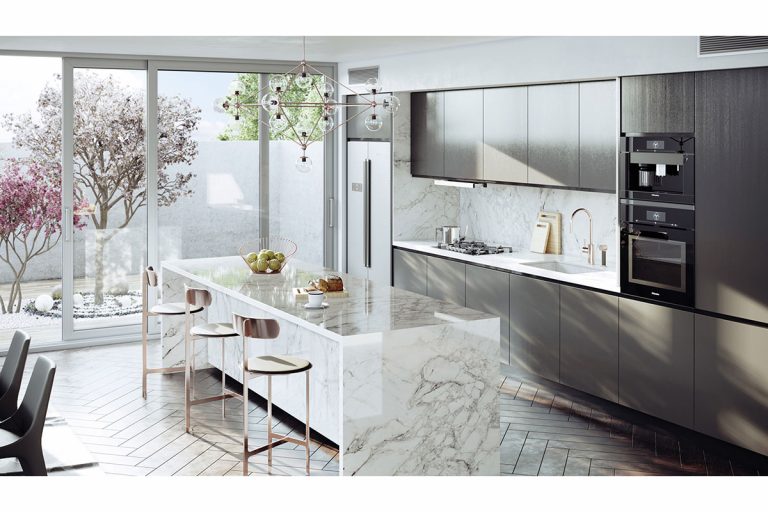 Fake it 'til you make it
Love marble? Want a luxurious look? It doesn't have to cost the earth. When it comes to real stone such as marble, the real deal can eat up a large portion of your budget. But, the good news is that today's advanced manufacturing techniques mean you can get the same look by using a different – more affordable – material. Porcelain, quartz, composites and laminates can now mimic real stone, woods, concrete and other designs and many even have the same texture. Go for the more discreet ones so it'll be less obvious that your choice isn't the actual thing – but to be honest, some of the latest imitations are so good, you'd have to get pretty close to tell.
If you have your heart set on marble or another more pricey option, think about using it as a smaller accent on a breakfast bar or as a splashback behind the hob, range or sink. The smaller quantity will cost less. For even more bargain points, search stone yards for seconds, or ask retailers if they will sell you offcuts. The same can be said for solid timber.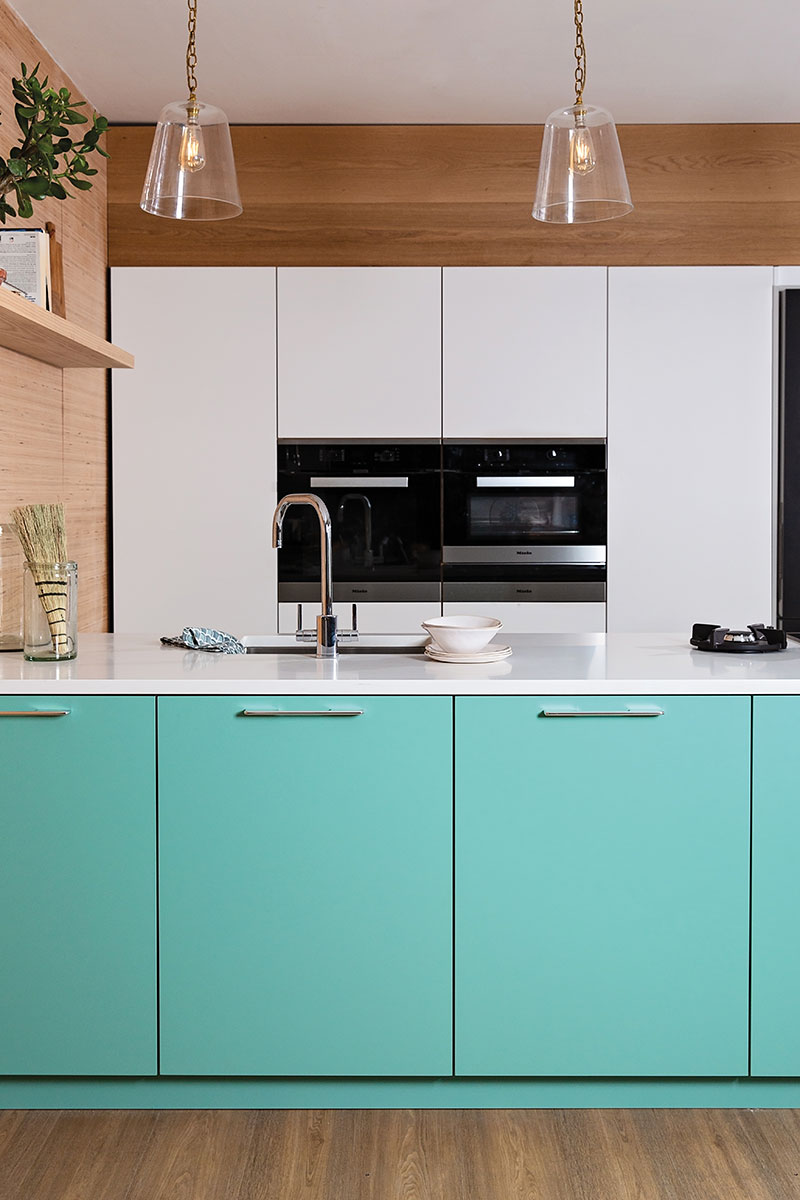 Shop around
Every bargain hunter knows that you never buy something at the first price you see. The beauty of the internet is that you can compare prices relatively quickly, but it always pays to go to showrooms and stores too as for something as important as remodelling a kitchen, you want to make sure that what you're getting for your money is of good quality, too. Compare at least three quotes for everything you choose and do remember that if it looks too good to be true, it might well be. Compare like for like, always, if possible.
For added peace of mind, talk to former customers, look at reviews, and try to go see finished projects in the flesh. Also check trades have the right qualifications and are approved by reputable bodies. For plumbers use the Association of Plumbing and Heating Contractors (APHC), for electricians NICEIC or ELECSA, and for designers look at the Kitchen Bathroom Bedroom Specalists Association (KBSA). Remodelling a kitchen is serious business, after all, right?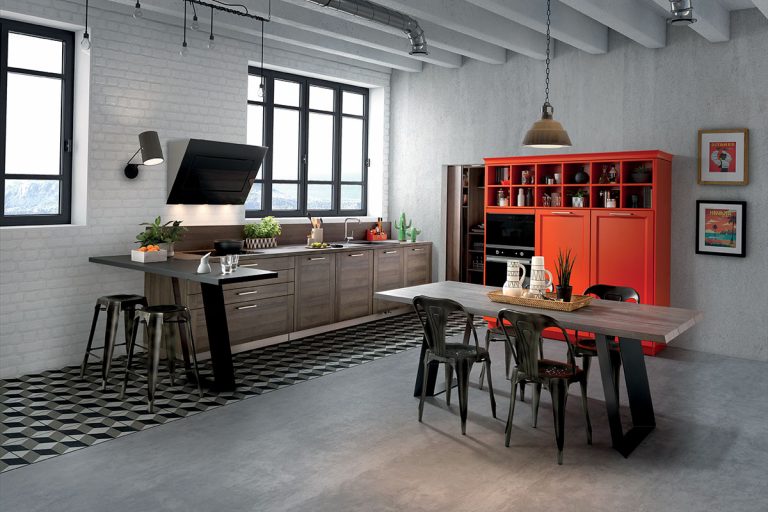 How to make remodelling a kitchen more affordable
How to make remodelling a kitchen more affordable: Be open
With your shelving that is. It's a big trend, but open kitchen shelving also has budget kudos too. By replacing wall units with shelves, you'll save money. It is also great to add personality, as you can display your favourite items. But don't compromise the amount of storage – remember to think about what you want to store and make sure everything has its place.
How to make remodelling a kitchen more affordable
Compromise
Dreaming of an island but don't have the space? If an island is out of reach, look at alternatives – from a butcher's block to a high dining table with drawers that can double as a preparation area.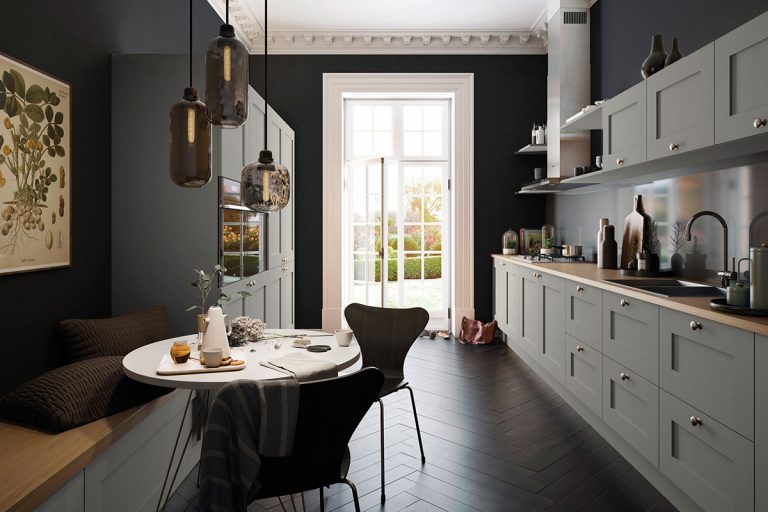 How to make remodelling a kitchen more affordable
How to make remodelling a kitchen more affordable: Don't change your mind
This is important, so I am going to say it again: Do not change your mind. If you're remodelling a kitchen, spend lots of time up front planning what you want in the finest detail. A cost spreadsheet is a very welcome addition here. And once you've made a decision, stick to it. Making very small changes such as swapping the colour of handles or tile patterns is not the end of the world. But altering layout, key materials, choice of appliances and so on will delay your project and could incur additional expense. To avoid costly late changes, communicate clearly with your designer very early on. Also, be candid about your budget from the outset. Although a conversation about money can be uncomfortable, it's not as bad as the feeling of overspending.
How to make remodelling a kitchen more affordable
How to make remodelling a kitchen more affordable: Get stuck in with DIY
From painting to laying ready-to-fit flooring, if you can do it, do it. It will save you money on labour and trades. Even do your own tiling if possible and ask around family and friends to see if they can help in any way. You can always repay them with tea and biscuits and a slap-up meal in your new kitchen once it's finished.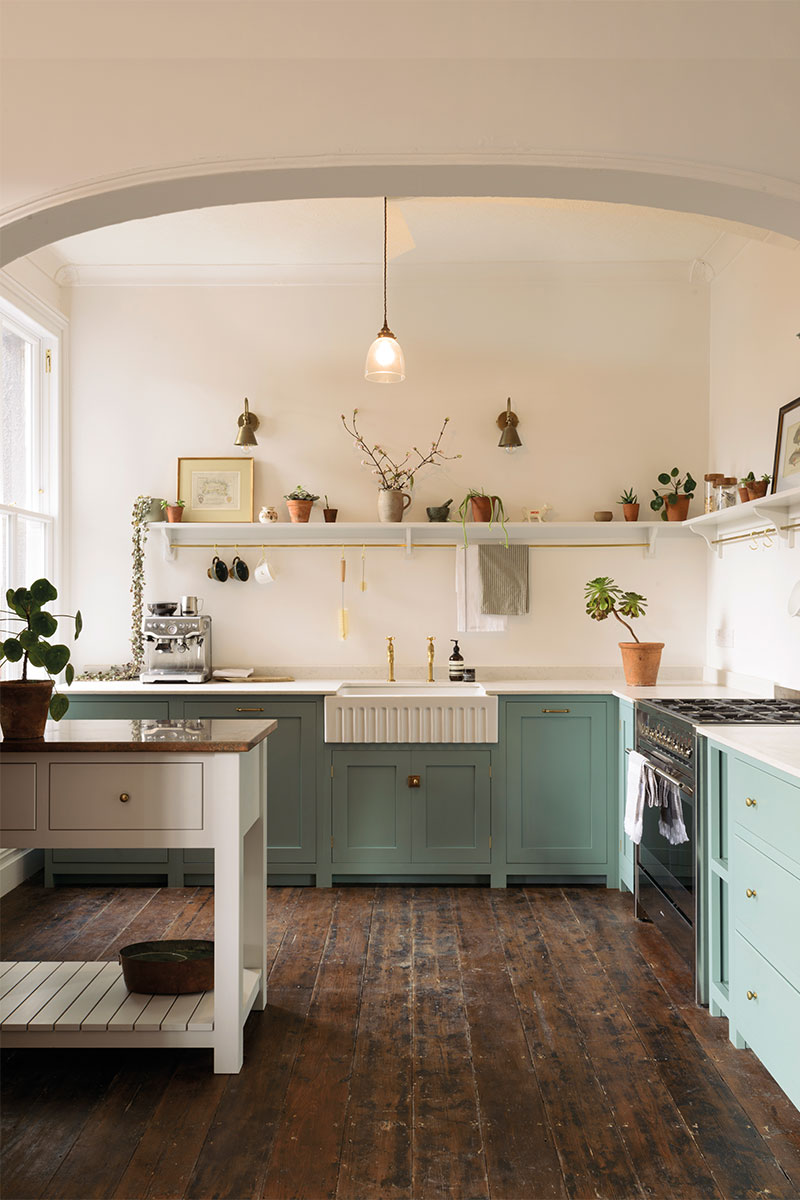 How to make remodelling a kitchen more affordable
However, be sure you are confident in your ability as it may inevitably cost more to pay someone to correct any mistakes you make. Always check if professional fitting or installing is required – especially when it comes to anything electrical or plumbing. And get advice from your builder or designer on what is and isn't possible. If you do decide to take on tasks yourself, also ask them to tailor your quote accordingly so you don't pay too much.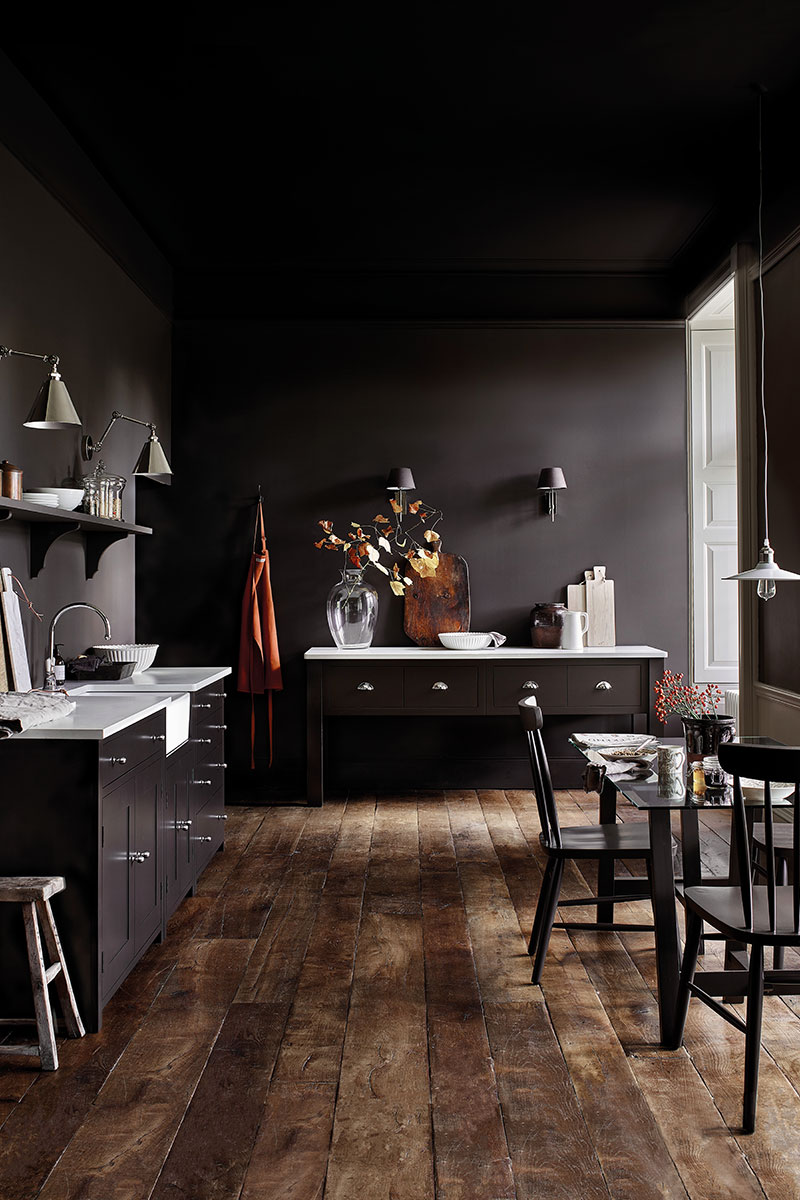 How to make remodelling a kitchen more affordable
How to make remodelling a kitchen more affordable: Prioritise spends
I mentioned planning already, but it's worth saying it again. Pause when you're starting your project (and I mean before anything has come even close to being ripped out or bought). Think about how you want to use your kitchen and what aspects are most important to you.
Do you want to focus more on functionality and everyday items over aesthetics or the other way around? If you're a keen chef, invest in professional-style appliances instead of cabinetry.
Questions like these can help you figure out exactly what you need from your kitchen.
Putting the effort, time and energy into planning and creating your dream kitchen will be worth it. It will no doubt result in a space that you're proud to use and call your own. You'll know the story behind every purchase and feel good that you created your dream space within your budget. And if you've gone slightly over (and I mean slightly), that's okay, because you'll have planned a contingency too. It'll be worth it in the end.
Featured image: The owners of this Pluck kitchen decided on microcement flooring to go with their colourful design. However, alternatives offer the same effect.
So, now you know how to make remodelling a kitchen more affordable. Why not also read our feature how to set a renovation budget?
About Post Author