Want to know what's going to be the biggest kitchen trends for 2022? Well, if you're looking for the next big thing for your renovation, I've popped together five different ideas that will make your space fantastically fashionable.
Unlike fashion, kitchen trends last a long time. So, don't worry – your blue kitchen isn't out of style. However, there are certainly new and wonderful ideas that come along. A couple of years ago, it was all about black kitchens and statement worktops. Last year, I would say it was green kitchens and steel-framed glazing. (Still very popular, may I add!)
So let's talk kitchen trends for 2022. I'm spotting more and more of the following: wooden cabinetry, ribbed glazing, nude plaster, freestanding furniture, and the 'new' white kitchen.
I'm in love with all five, and have created a little explainer of each below. Whether you just pick one, or incorporate all of them, you're going to have one fantastically on trend kitchen.
Wooden kitchens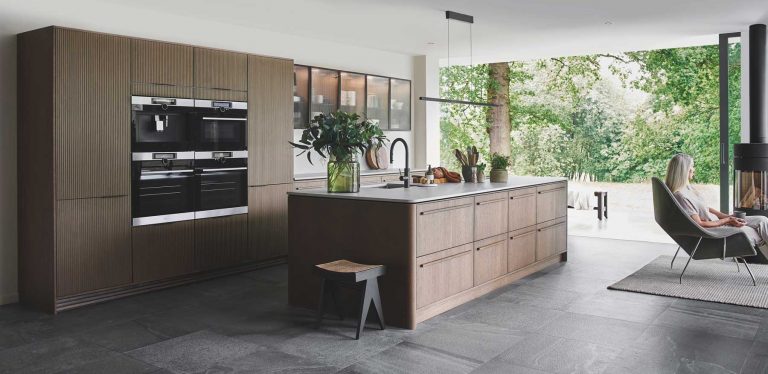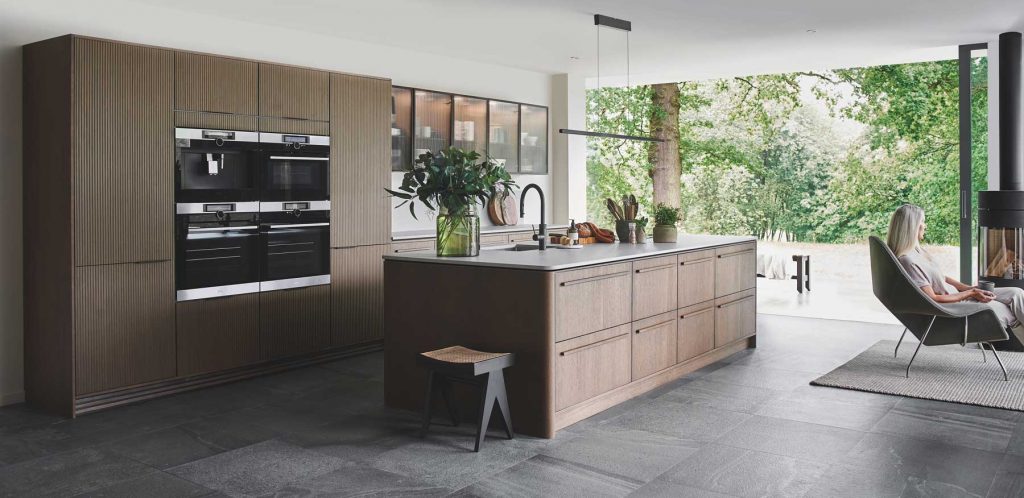 Wood is an incredibly warm, tactile and comforting material. It's also sustainable, perfect for those who actively want to look after the environment. It's also strong and known for its longevity.
From light birch to dark oak – not only are there different shades, but you can have it in different styles as well. The above image, from Magnet, shows a fluted door. They also look great in a slab style, or with handles.
Depending on what look you want, from a minimalist Scandi, to a warm country look they look great with a mix of materials and colours, from marble worktops to black taps.
Using natural materials is also super on trend at the moment, so this look really ticks that box.
Fluted glass wall cabinets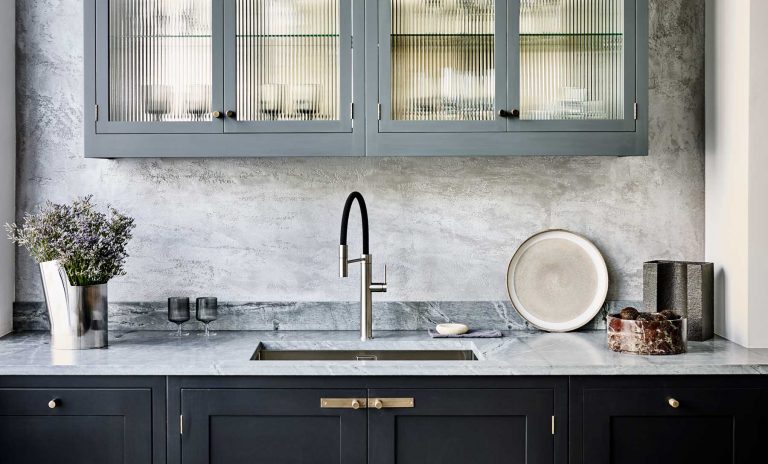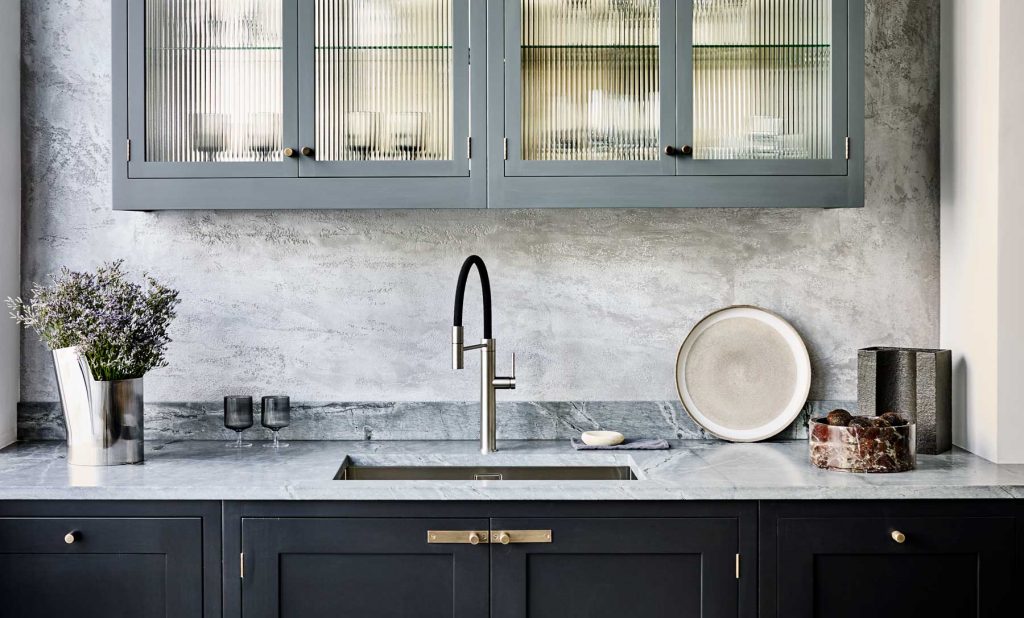 Another surprising one for me – when I started at KBB I was very anti wall cabinets, and very pro open shelving. While I still love a good shelf, my stance on wall cabinets has changed since I've seen them being used with fluted glass.
They provide much needed storage, while not making the kitchen feel too cramped or dark. The ribbed glass also adds another layer of interest to the space.
They work really well in industrial or classic-contemporary kitchens. Pair them with a metalic catch or knob for a super on-trend look.
While fluted glass cabinets are on the rise, to be honest anything ribbed is very fashionable right now. From fluted islands, to pendant lights and glassware.
Plastered walls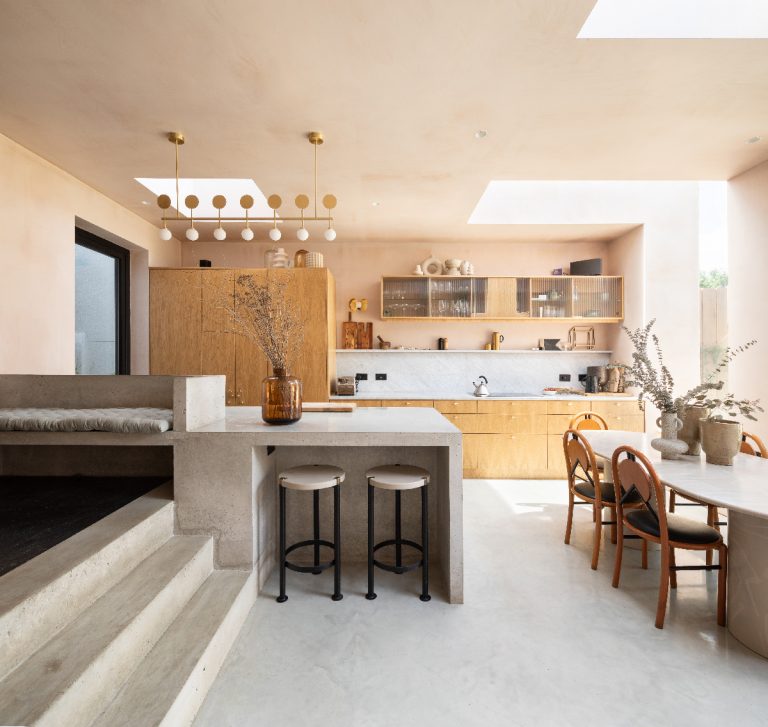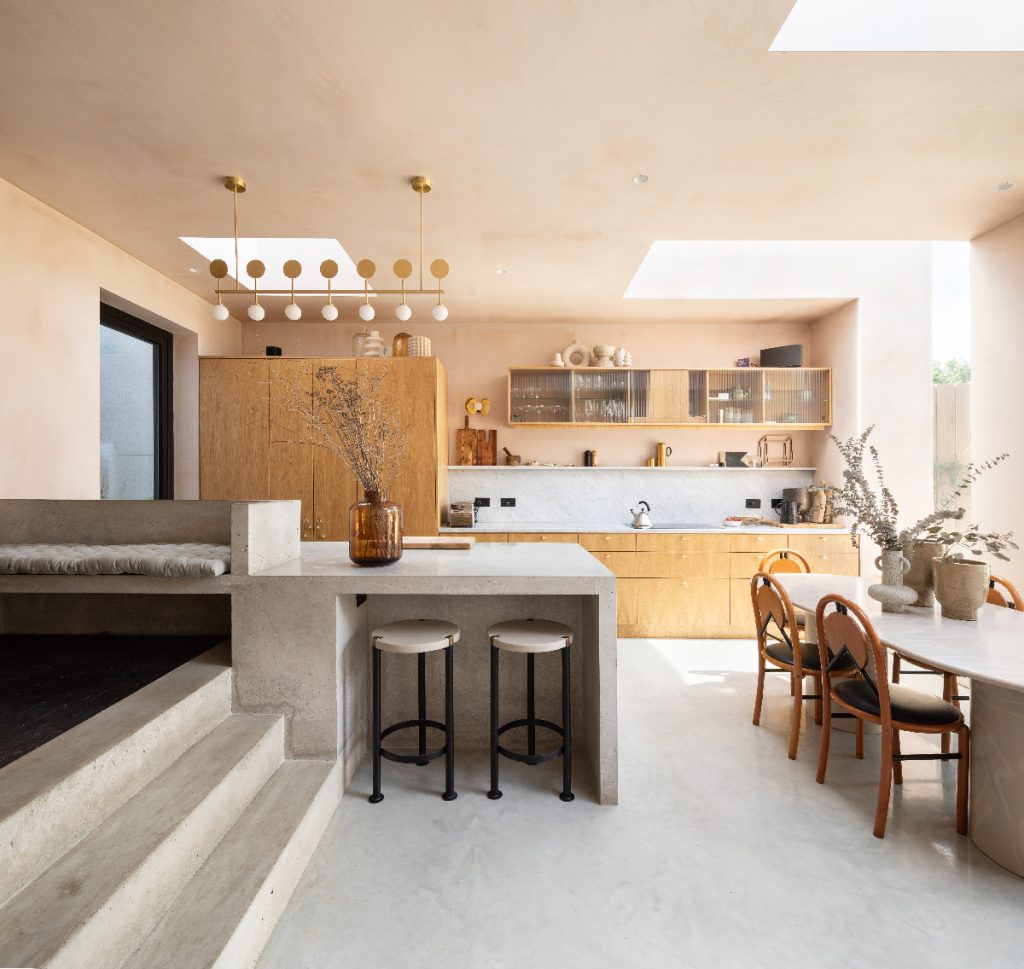 As mentioned previously, raw, natural materials are very popular right now. And I love the nude plaster look. It gives an imperfect, un-polished and textured feel.
Techniques include tadelakt – a natural, water repellant plaster, clay plaster and limewash.
This look adds a subtle character to the space, while providing a fantastic backdrop for contemporary or industrial spaces – although it can look great with any style.
Freestanding furniture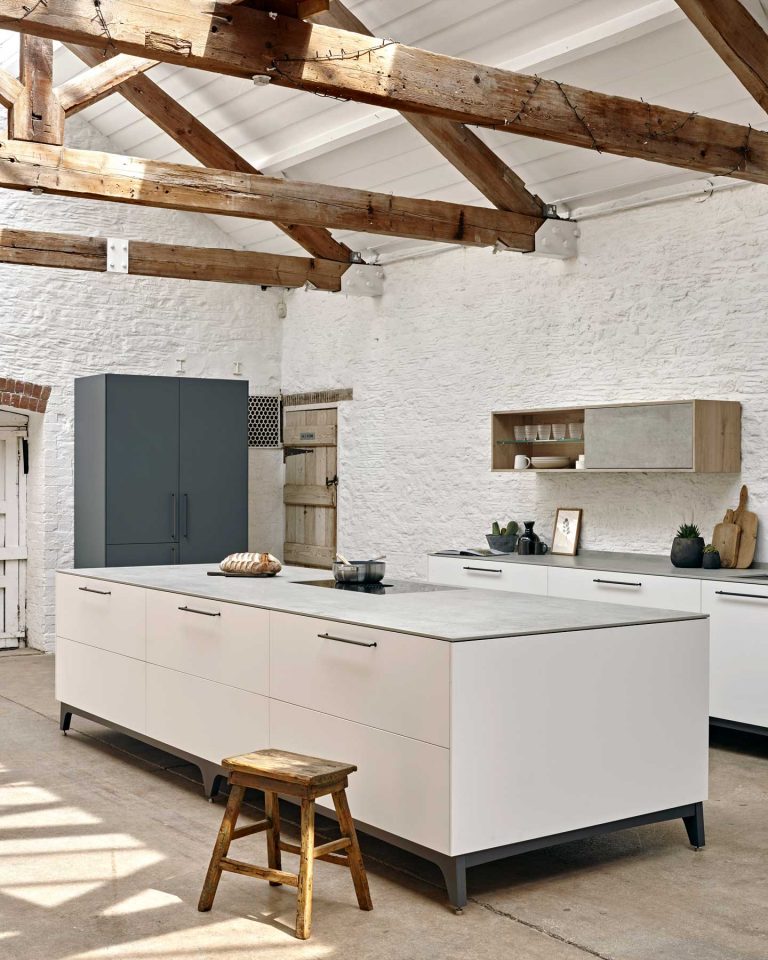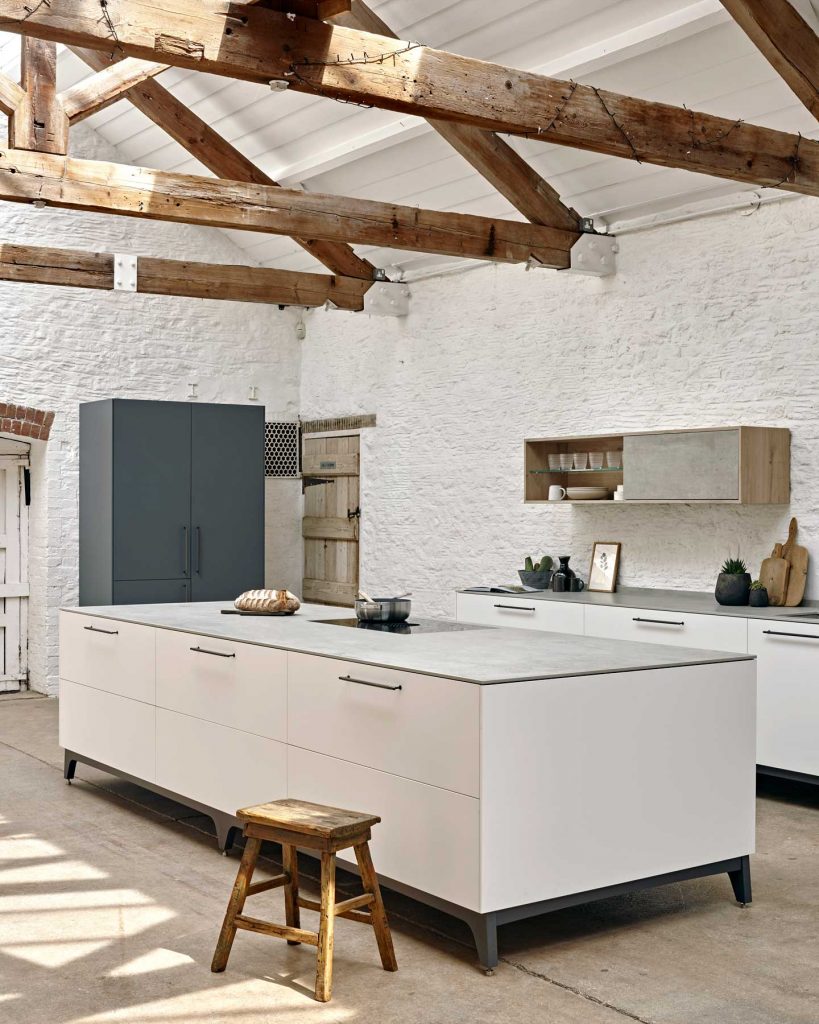 As we're spending more time in our kitchens, whether it's because we're going out less, or working from home, having a design that looks more like a living space is on the up. And one way to do that is by having freestanding kitchen cabinetry.
Simply by removing plynths and adding legs, it can make units look less formal – and more furniture-like. It helps make it feel more spacious and airy.
For a more subtle approach, just do the kitchen island in this style.
The 'new' white kitchen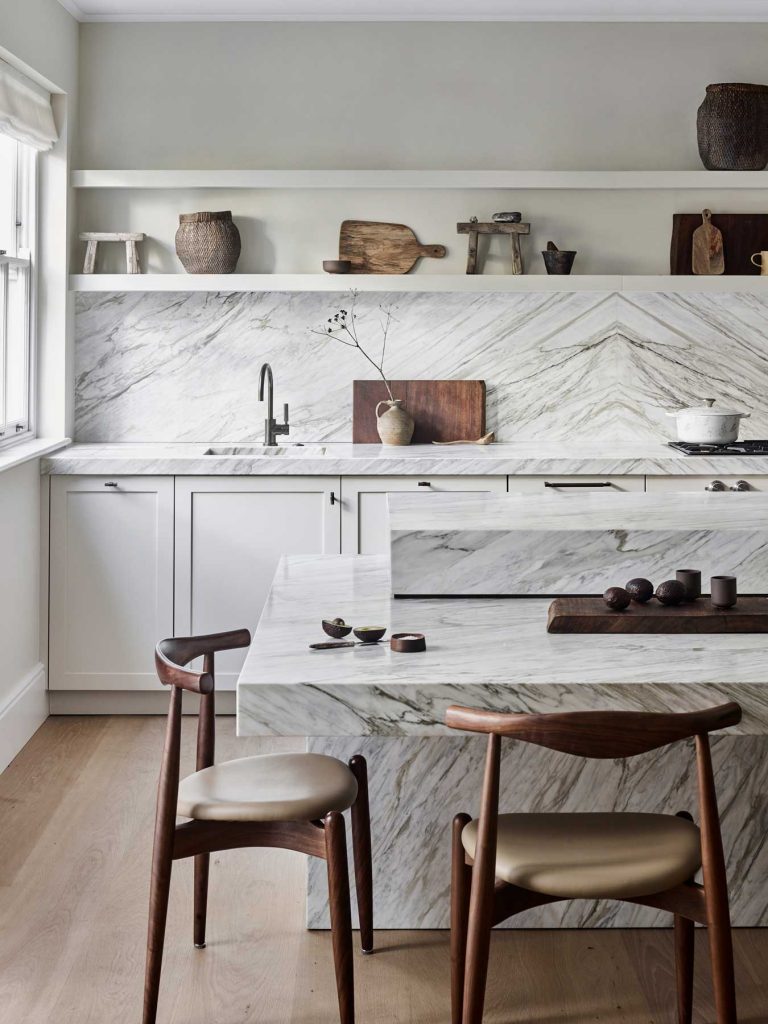 I love a white kitchen (I never thought I'd type that sentence.) But I really do. Especially ones that are full of depth, character and interest.
I call it the 'new' white kitchen as this style is completely different to the glossy, white handleless kitchens of the 2000s. They are full of interesting details, and adorned with contemporary accessories, from open-shelving, black handles, to statement worktops.
Incredibly elegant, these spaces can also be full of personality. Keep the cabinetry, walls and worktops neutral in their palette, but accessorise with artwork, beautiful kitchen tools, rugs and feature lighting.
That's it for my trend round-up. If you decide to go for any of these looks, please do share some snaps with us by using the #KBBmag.
About Post Author