Are you currently renovating a period property or simply want to refresh your kitchen, bedroom or bathroom? Well, you probably already know wall panelling has become increasingly popular – but if you've ever looked at the different styles and were left confused as to which is which, I've got you covered.
Dating back to the late 15th century, this type of wall covering is an affordable way to refresh your rooms and a perfect project for any enthusiastic DIY lover. Check out my step-by-step guide on getting the look right in your home.
From the Georgian wall panelling design in a glamorous dining room to updating your splashback with the classic tongue-and-groove painted in a waterproof and stain-resistant shade, let's take a look at five different types of wall panelling you could use to revive your home…
Add a grand touch with period-inspired wall panelling
This first wall panelling design is often confused with Shaker – however, these smaller wooden panels laid to form perfect squares are reminiscent of the Jacobean era. You can truly use this wooden wall panelling design to create a focal feature that will stand the test of time – without breaking the bank, of course.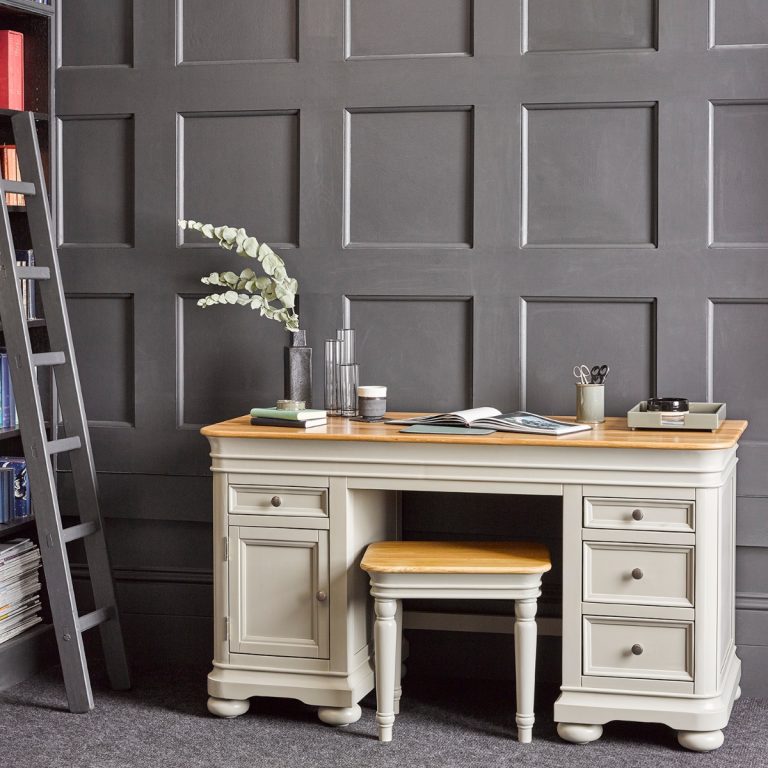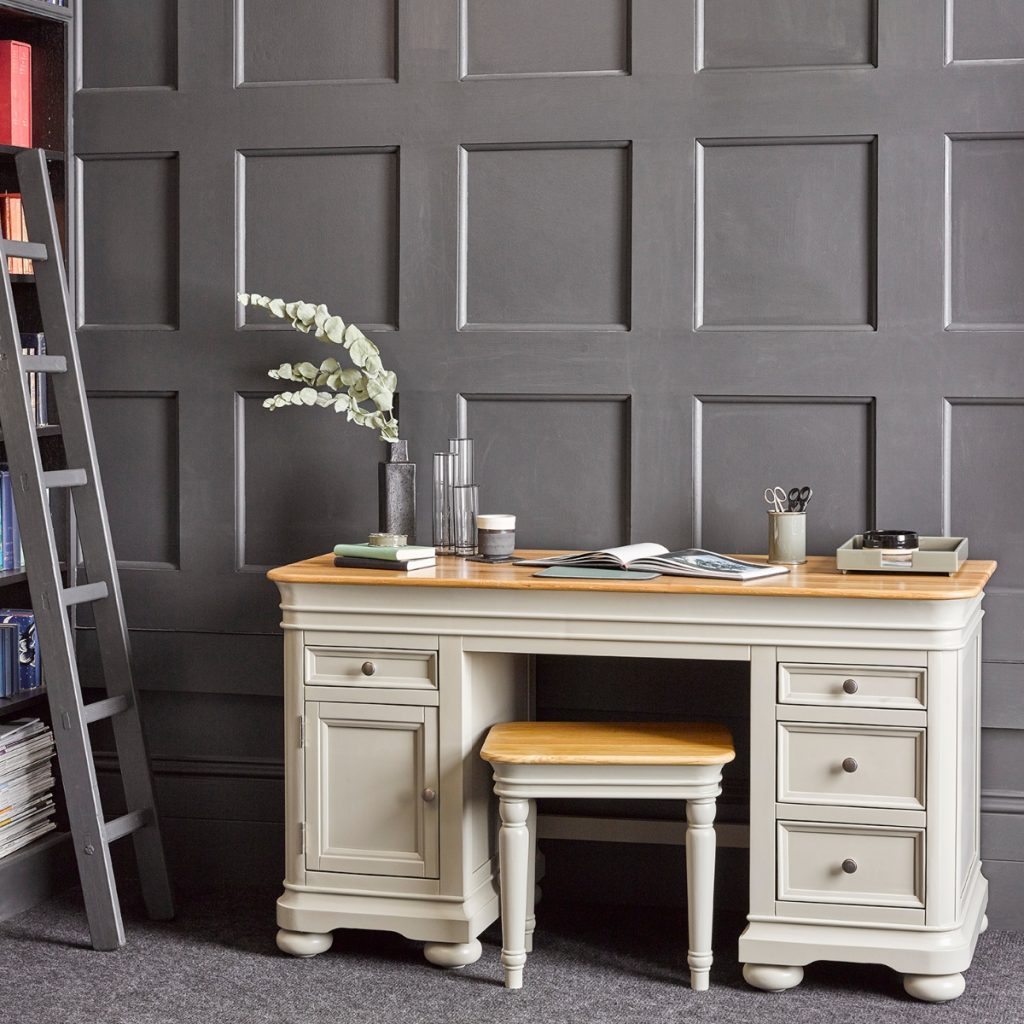 Now, if you're looking to add a luxurious feeling to your space, Georgian-inspired wall panelling is the perfect solution. Oozing a regal feel, this type of wall panelling design is set to totally take your rooms to the next level. Let your creativity run free and play around with these stand-out decorative mouldings. Choose oversized metallic frames and vintage pieces to tie the opulent look together or pair it with modern décor to design a contemporary scheme.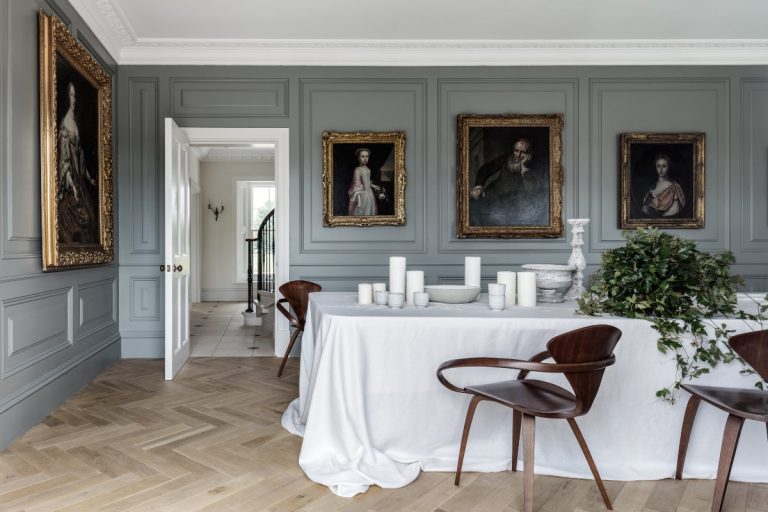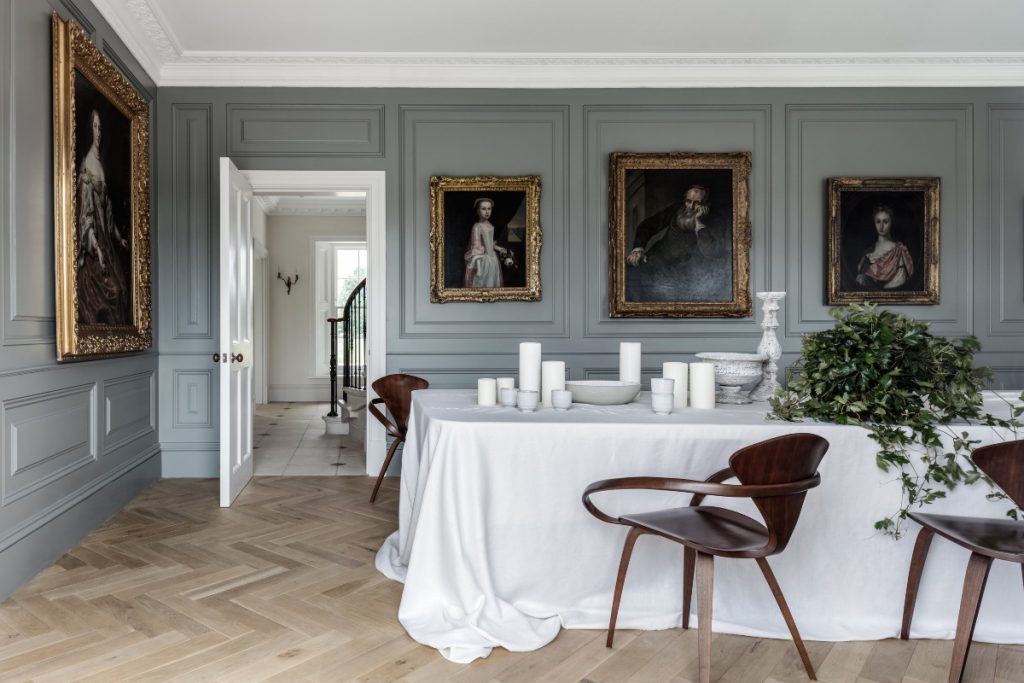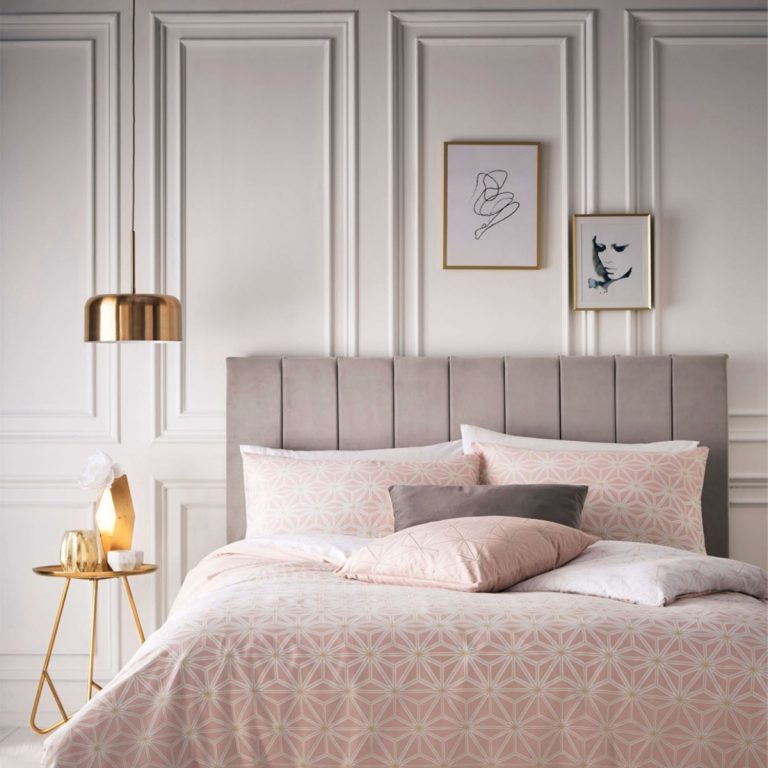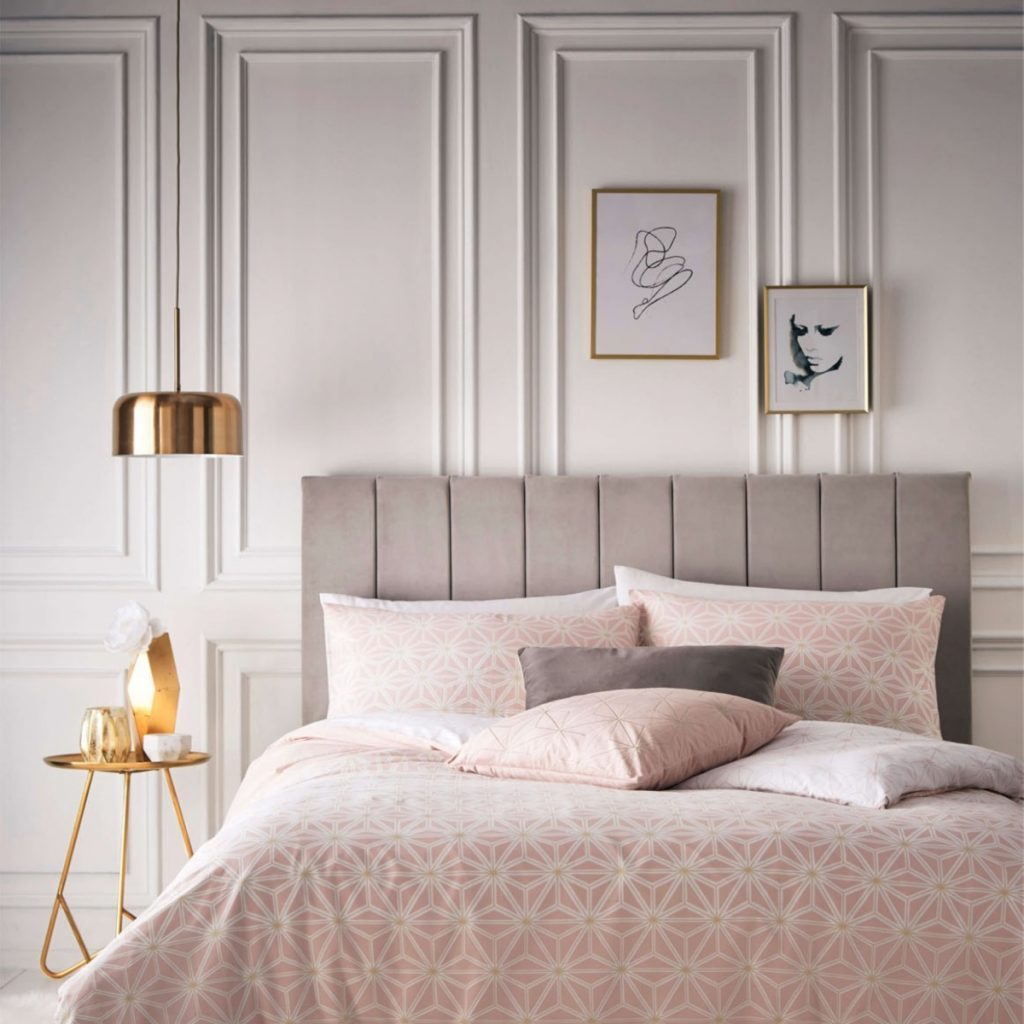 If you want to revive your period property, go for wall panelling from the same era. So, mix and match different sizes of rectangular shapes to add character to your dining room, bedroom or hallway using these sleek wooden panels and recreate the Edwardian or Victorian look with a modern touch.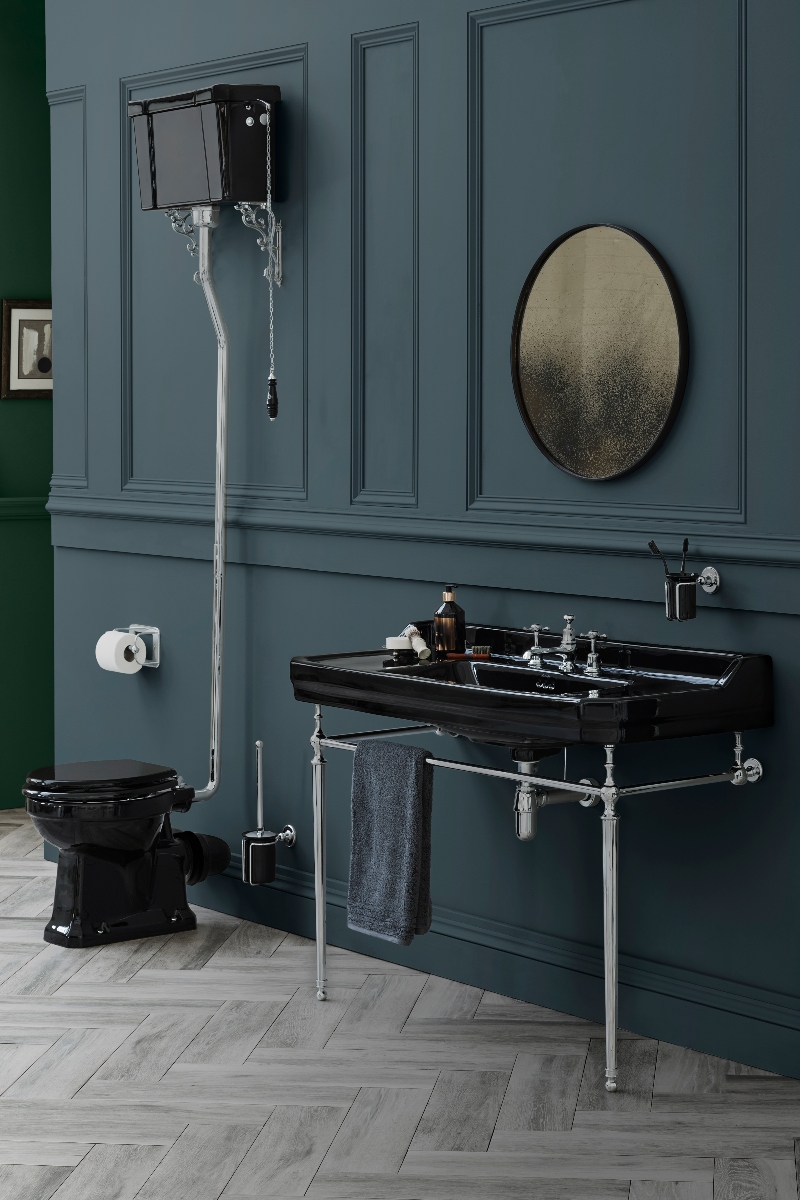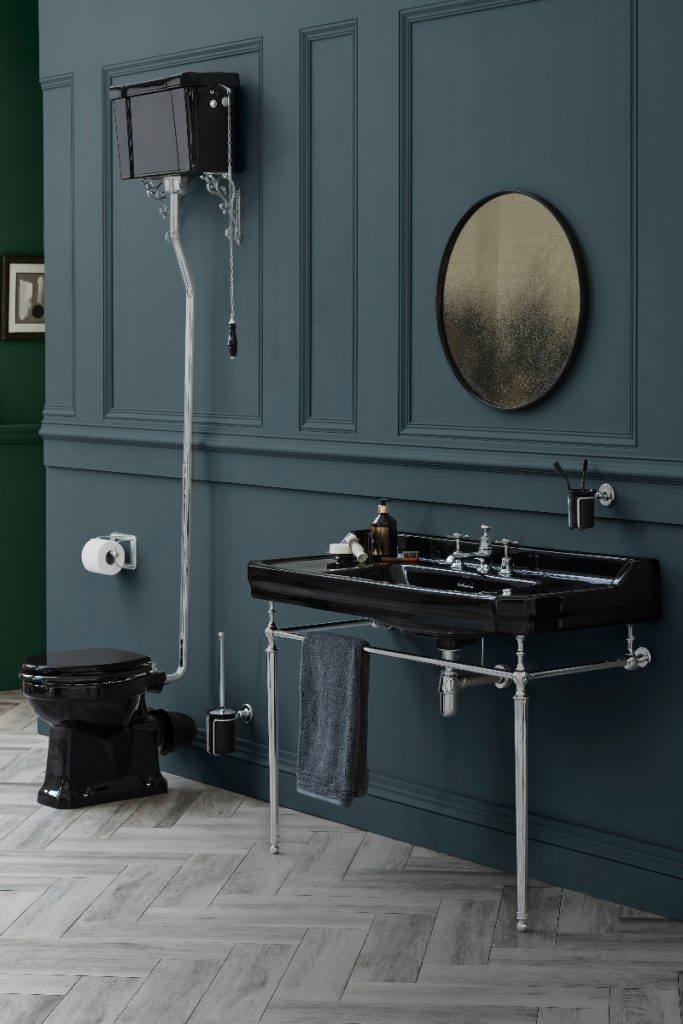 Go the traditional route with Shaker-style panelling
Grab your kit and roll up your sleeves – Shaker-style panelling is one of the most popular designs in the interiors' world at the moment – and probably one of the easiest to achieve from the bunch of styles, too. Often seen in living areas, but also just as stylish in other rooms, you can use these wooden batons to design a feature wall behind your sofa or media unit and instantly upgrade your entertaining area.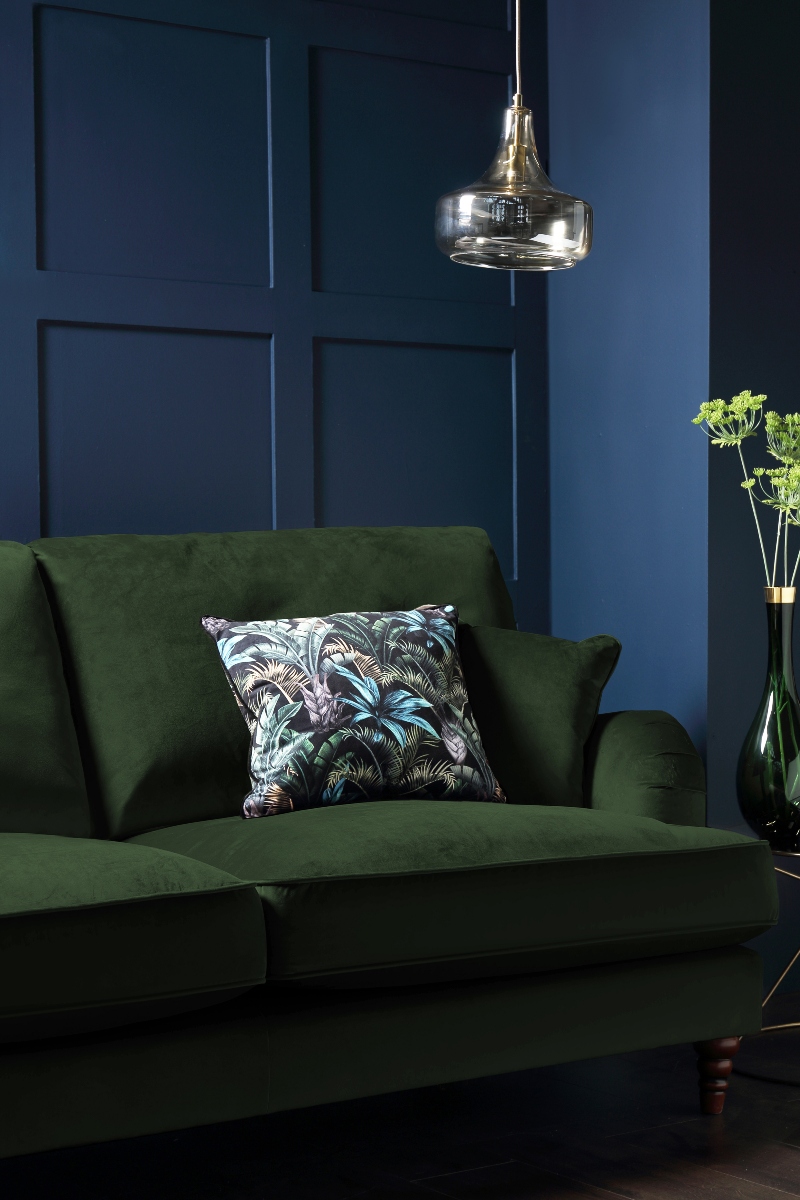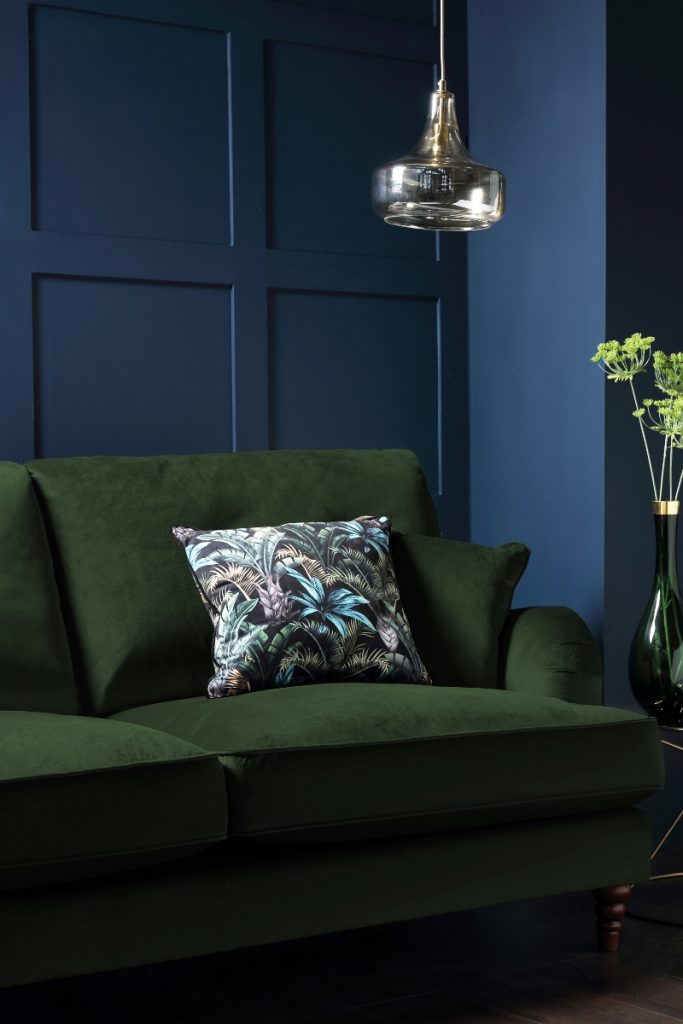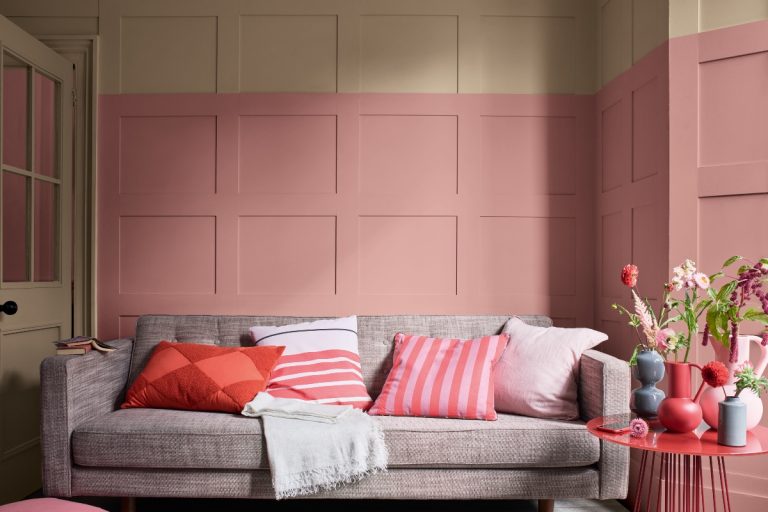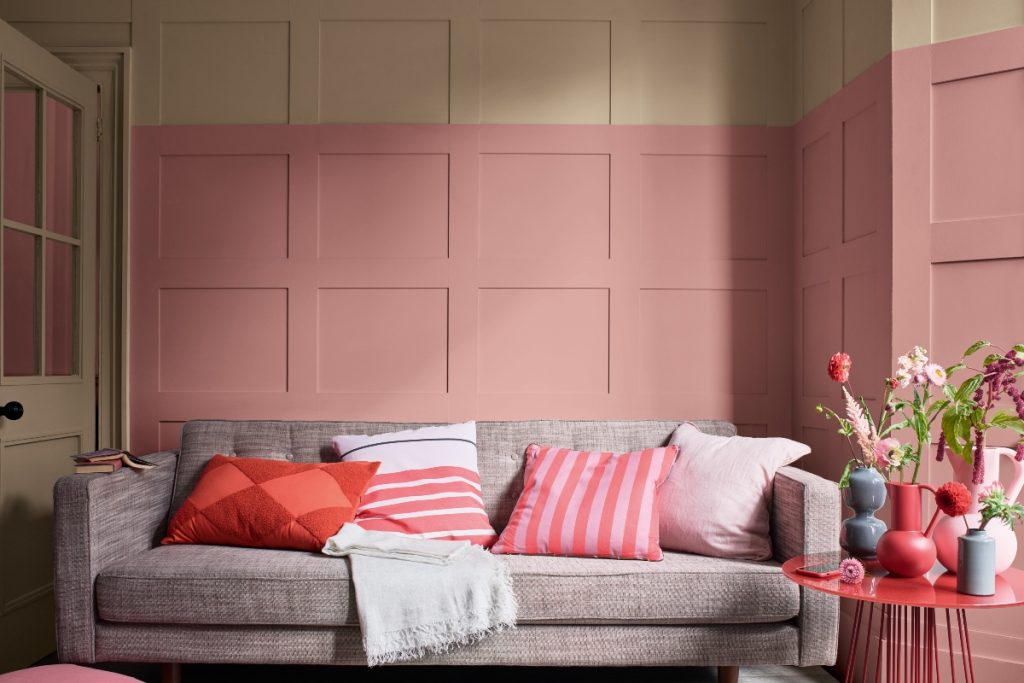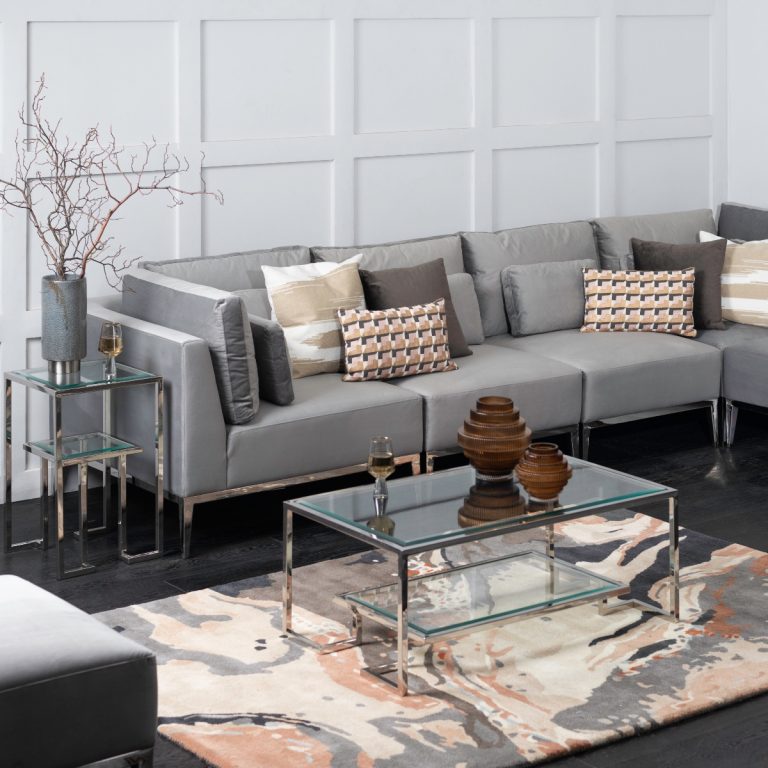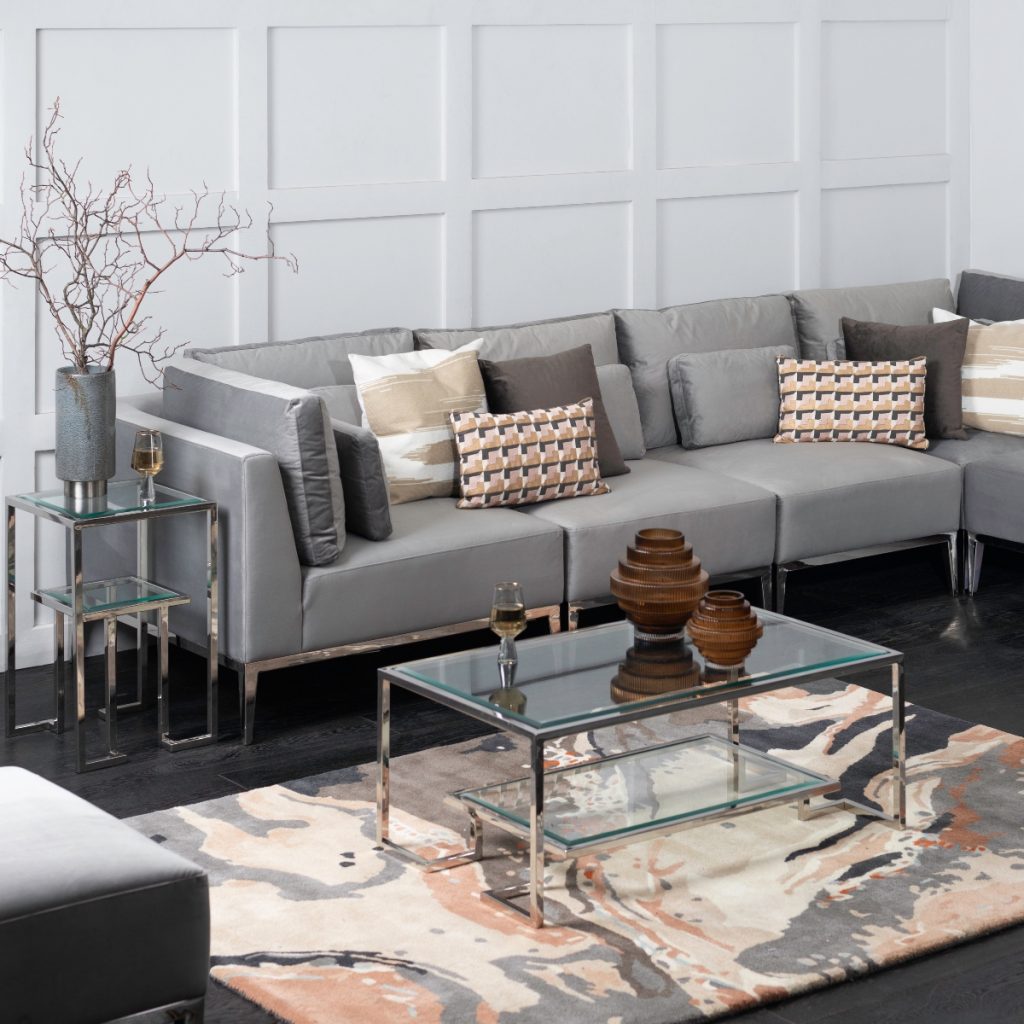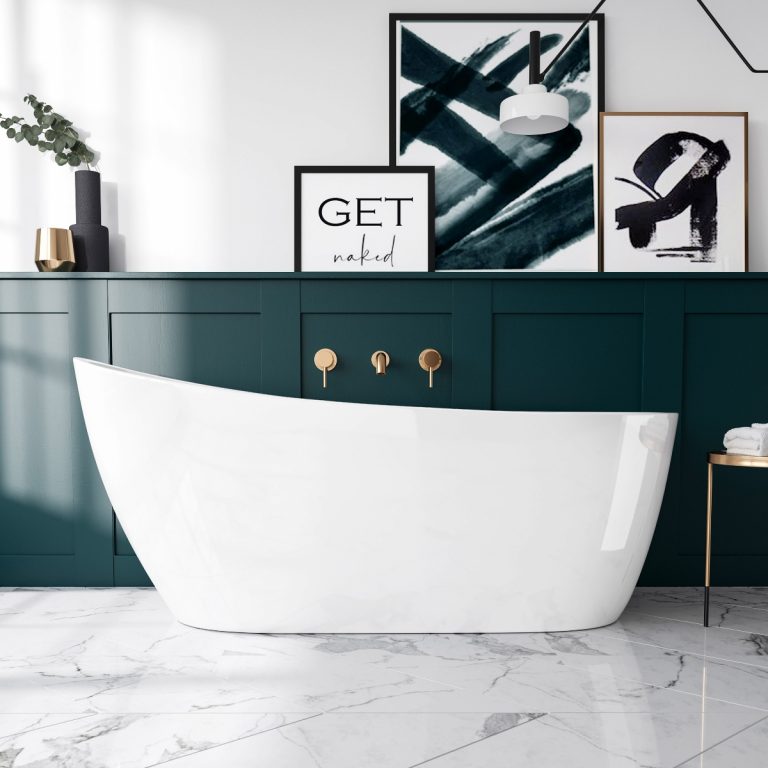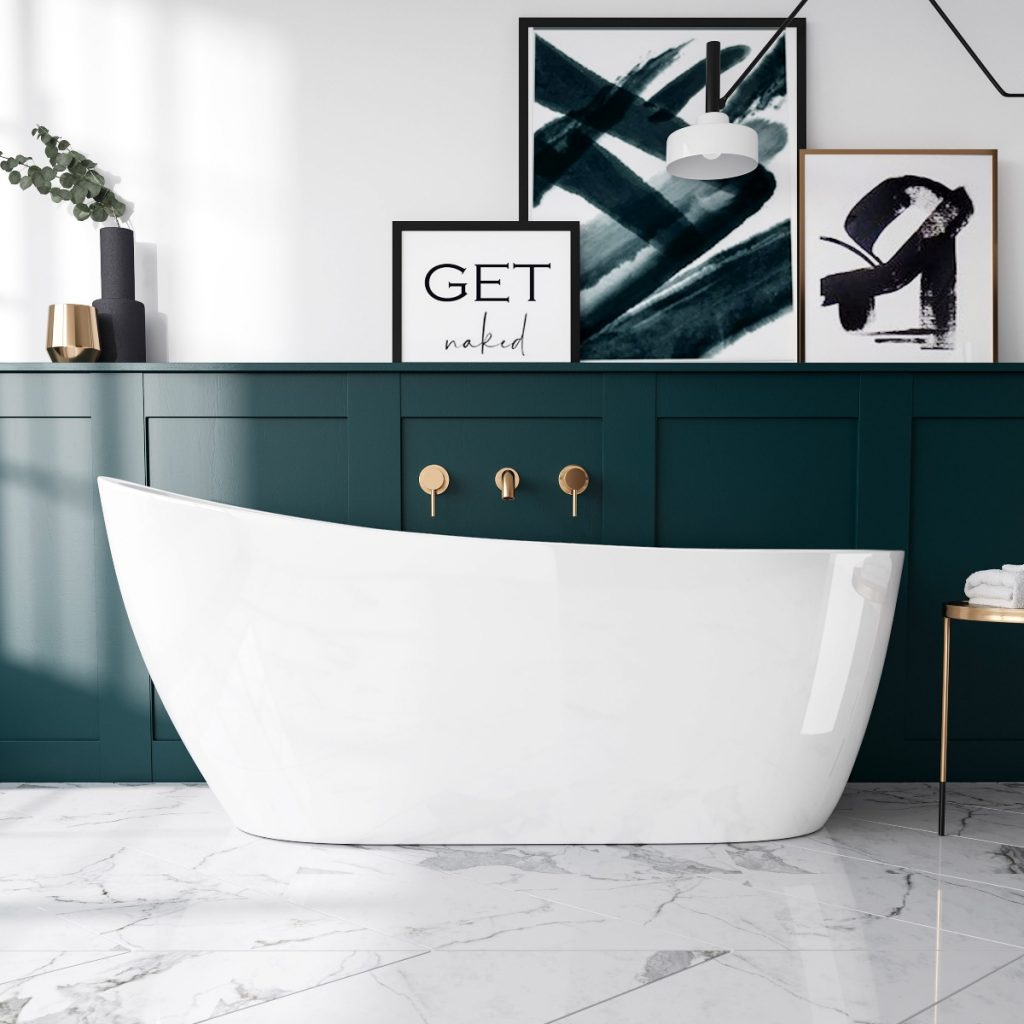 Keep it simple with tongue-and-groove panels
This chic wall panelling design is set to up-level your space – you can either go full-height or on half the wall, or even swap your tiled splashback for a panelled one, too, but choose a waterproof and heat-resistant finish. Complement your classic Shaker-style cabinetry perfectly with these wooden panels and add open shelving or picture rails to make the most of your space and put your stand-out crockery, colourful spices and decanted condiments on display.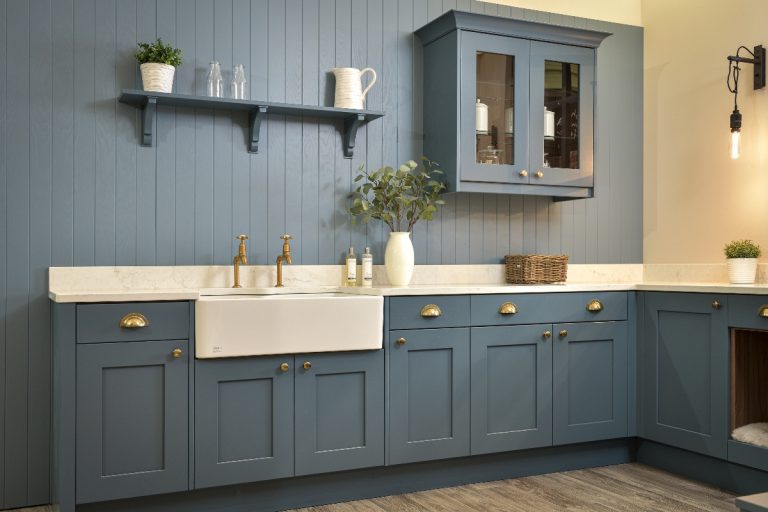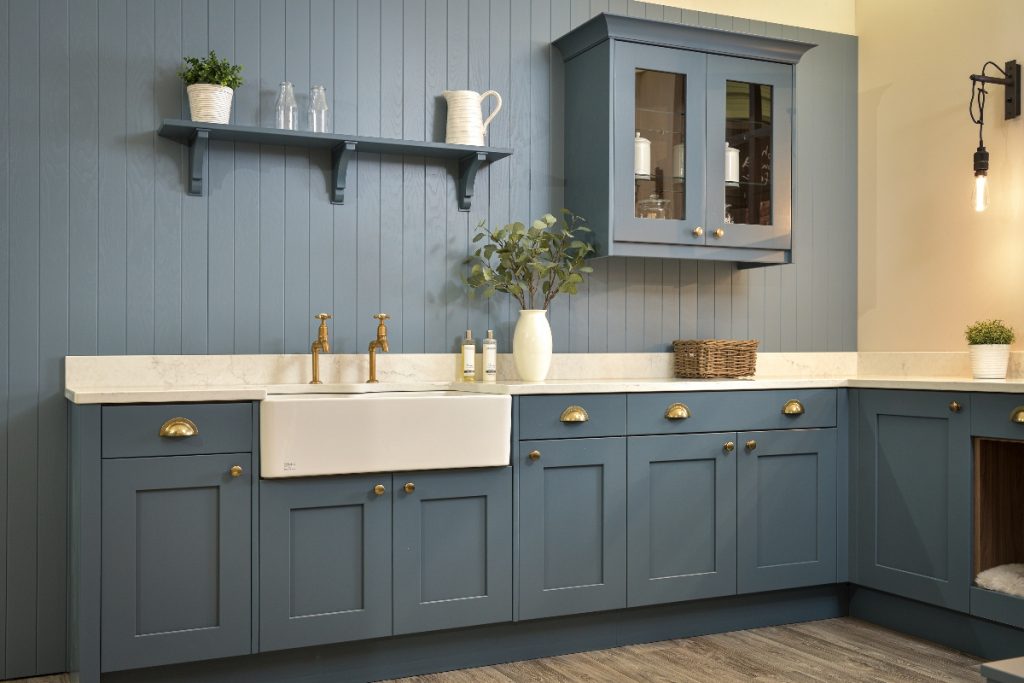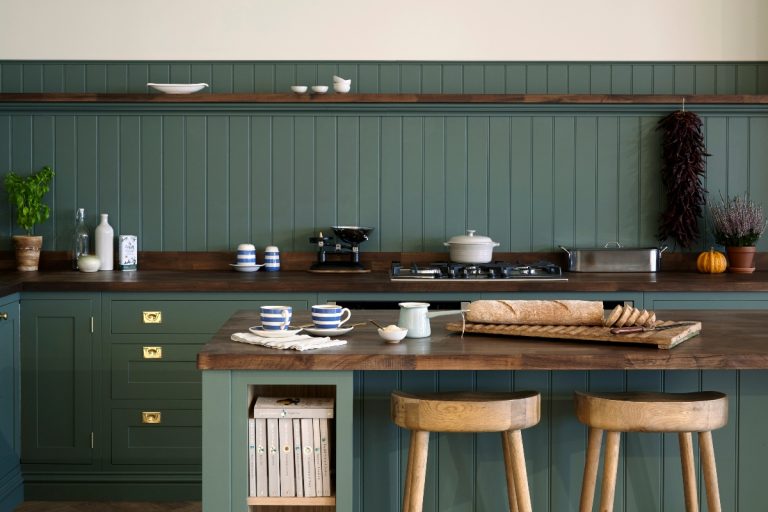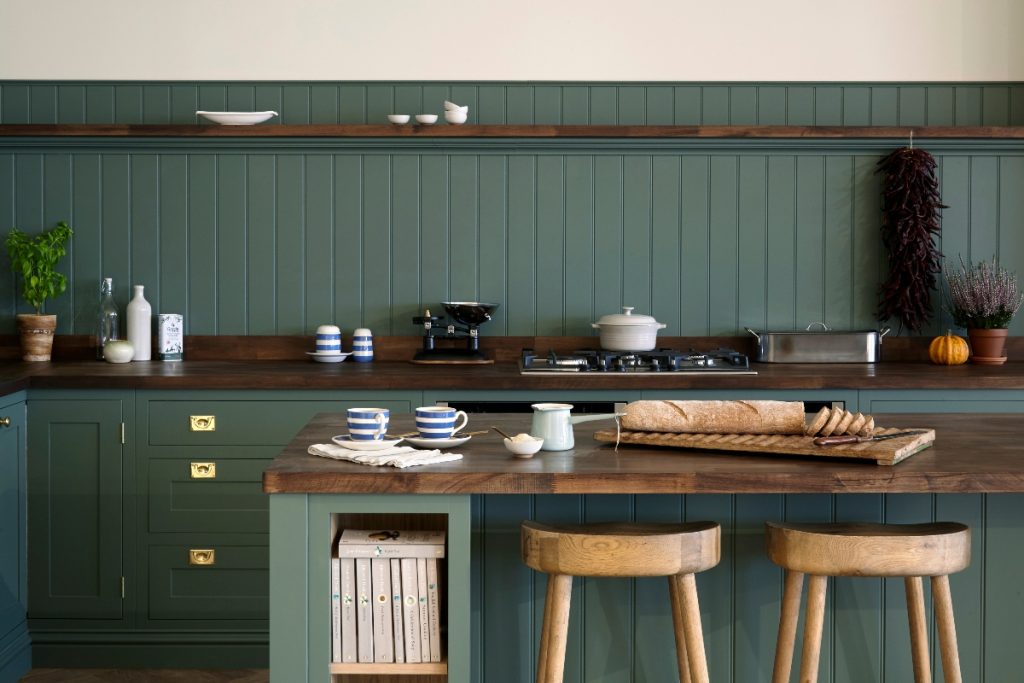 Refresh your home with geometric panelling
Perhaps a more challenging style of wall panelling but worth it in the end, this geometric design fits both modern and classic schemes. Ensure you gather plenty of patience if you're engaging in this type of DIY project as attention to detail and lots of measuring are crucial. Remember, you should have fun when deciding on your desired wall panelling design – and why not come up with a new way of laying these wooden panels, completely unique to your room?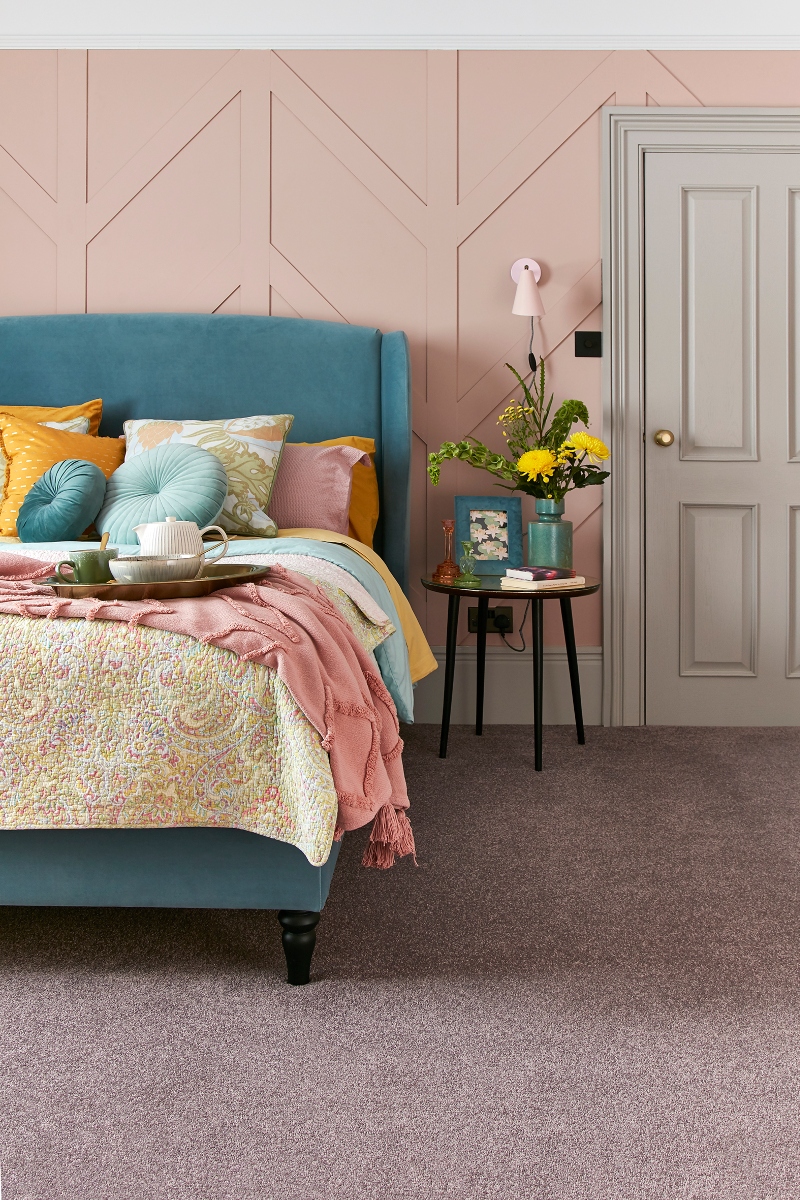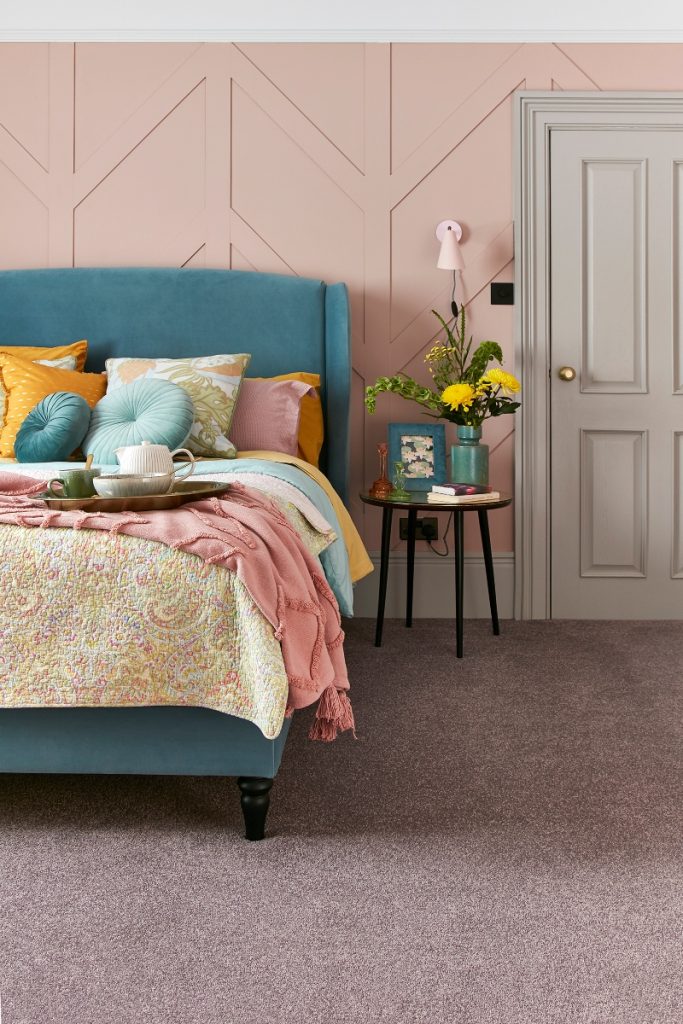 Create a cosy look with reclaimed wood panelling
Love that modern rustic look? Then, this last style of wall panelling is the right one for you. For example, you could design the ultimate entertaining spot with a feature wall in your home bar area. Leave wooden beams and brick tiles exposed and pair the cladding with natural textures. This would also look great in a bedroom to create a relaxing sanctuary-like aesthetic. All you need is a cup of hot chocolate and a Christmas movie and you're set for a warm evening.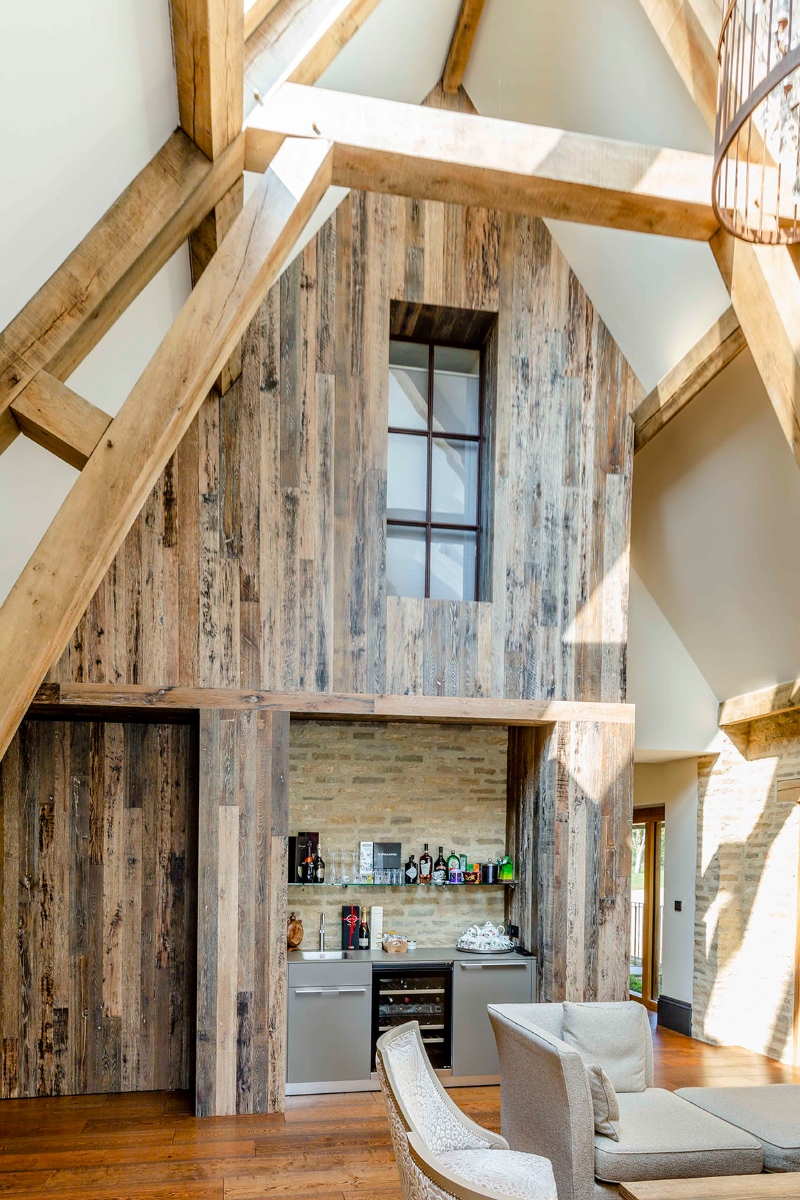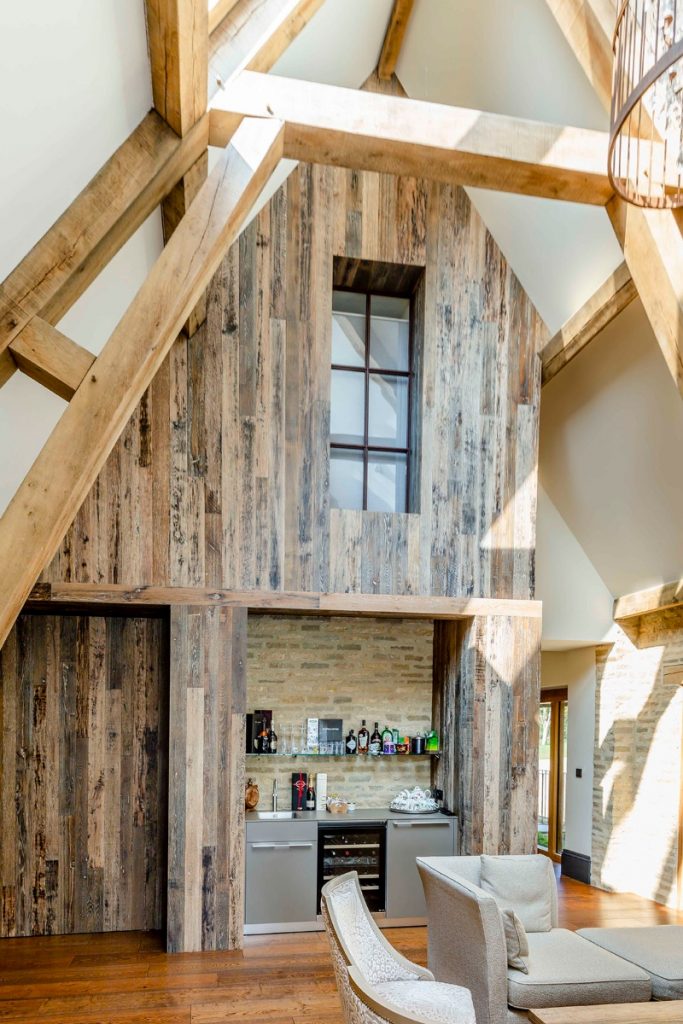 Need more wall panelling inspo? Here are 14 ideas I love
About Post Author