Power solutions for the kitchen are coming up in this feature. So how does no more running around looking for the charger with 1% battery on your laptop sound? Ideal? I think so too! If you've moved your work office to the kitchen and are constantly getting tangled up in cables and chargers, I've found some power solutions to help upgrade your work-from-home spot.
From hidden outlets in your island to pop-up sockets, here are some clever power solutions for the kitchen that will make working from home a bit easier…
Built-in power sockets
Did you move your office to the kitchen when life took an unexpected turn thanks to lockdown? Then here are a list of power solutions for the kitchen.
If a kitchen island is on your dream home wishlist, then go for a multi-functional design. This will make the most of your space. Make sure to integrate power outlets under the bar area or on the side of the island. This way you'll have easy access to charge your laptop or phone while still being able to carry on working.
Harvey Jones kitchen designer Matt Baker said that "including power sources near the dining table or in a kitchen island has become a necessity, with many of us transforming our kitchens into makeshift home offices over the last year."
But when considering power solutions for the kitchen, remember that cabling will need to be laid first
When it comes to the installation process and safety measures "a practical thing to keep in mind if opting for power points integrated in an island is that cabling will need to be laid before a screed is put down. Sockets can then be fitted before the worktops are installed. I'd urge every customer to go with sockets that have USB slots in them, as most of our tech uses these to charge," he said.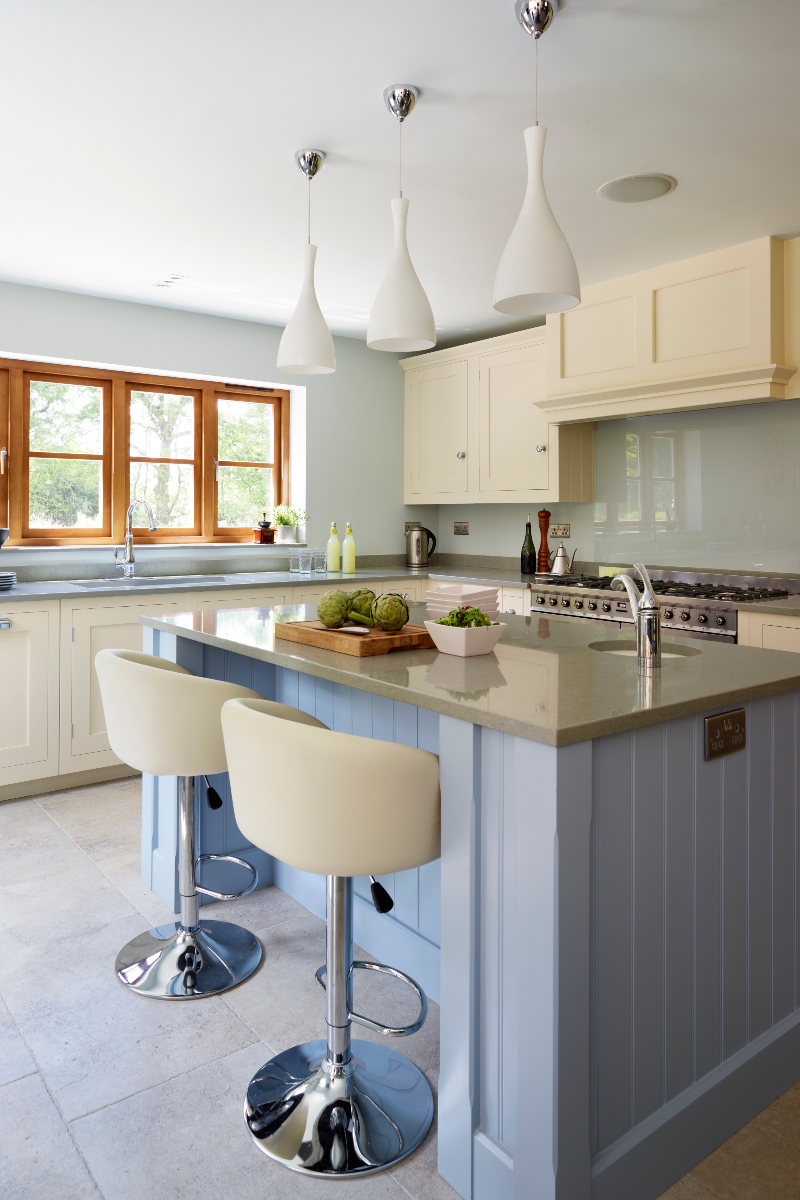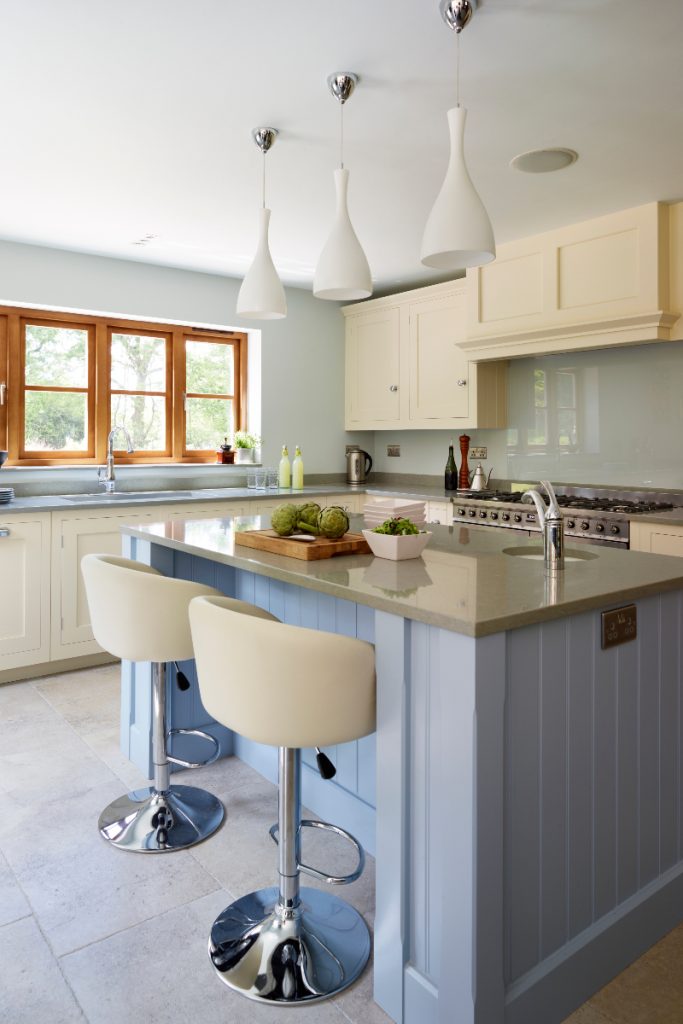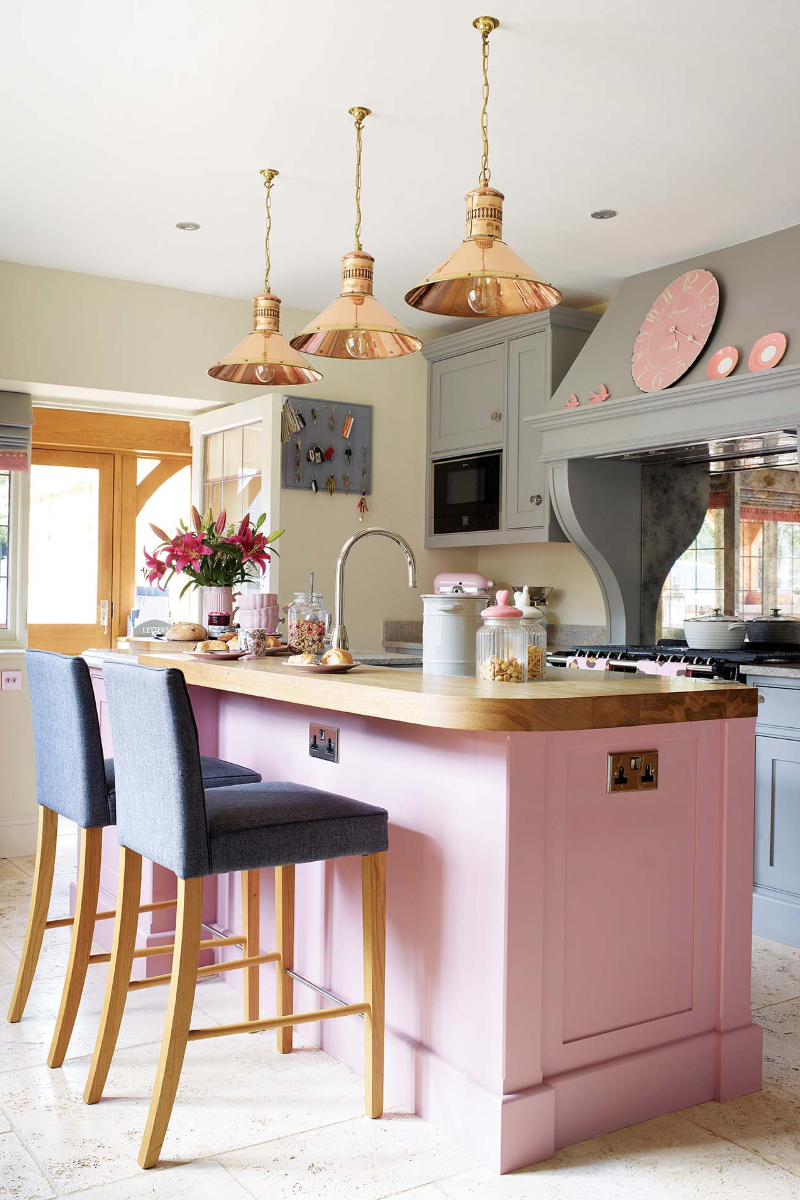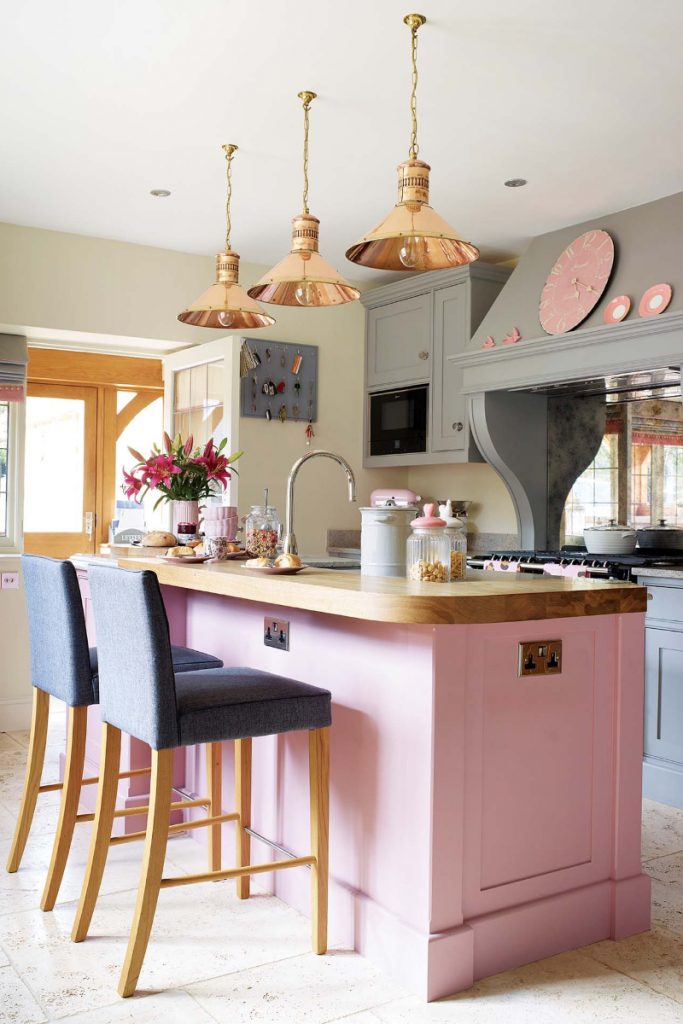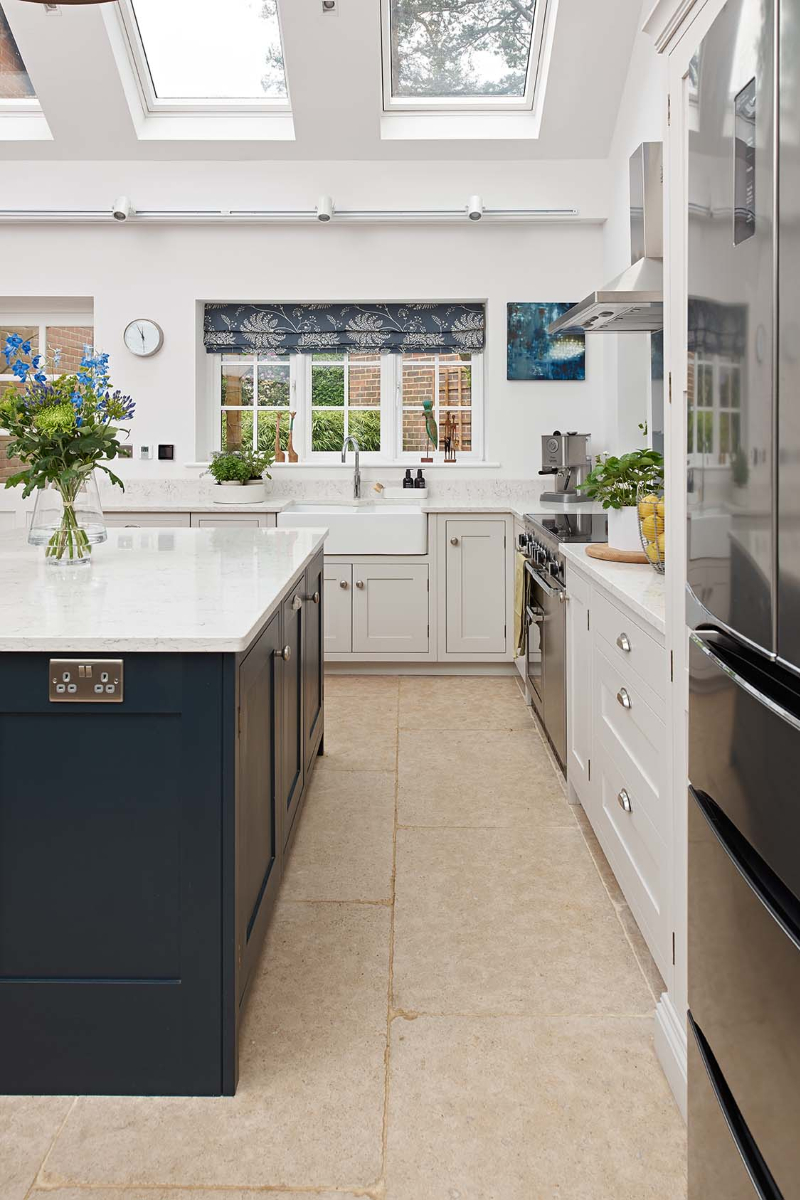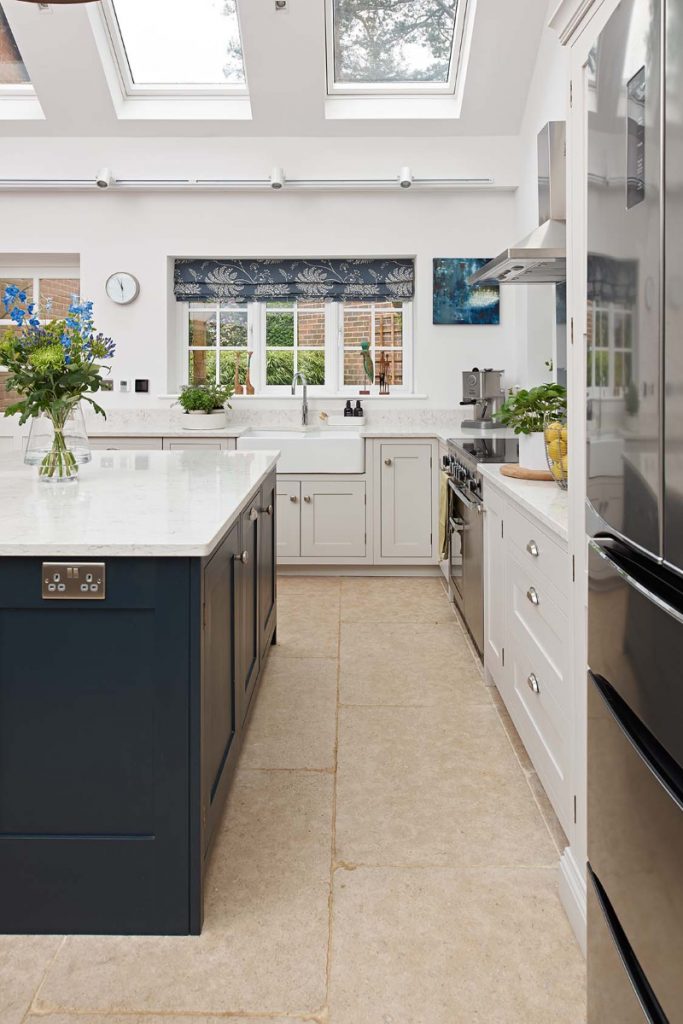 Power up your dining area
Got a small space? If you're designing your dream kitchen, "consider a split level island with integrated plug sockets to differentiate the dining space from the working space, and help get work equipment tidied away at the end of the day," said Benchmarx design expert Julia Trendell. So, turn your dining area into the perfect work-from-home spot during the day that you can easily pack away once you clock off. Any power solutions for the kitchen will still be handy when you stop working.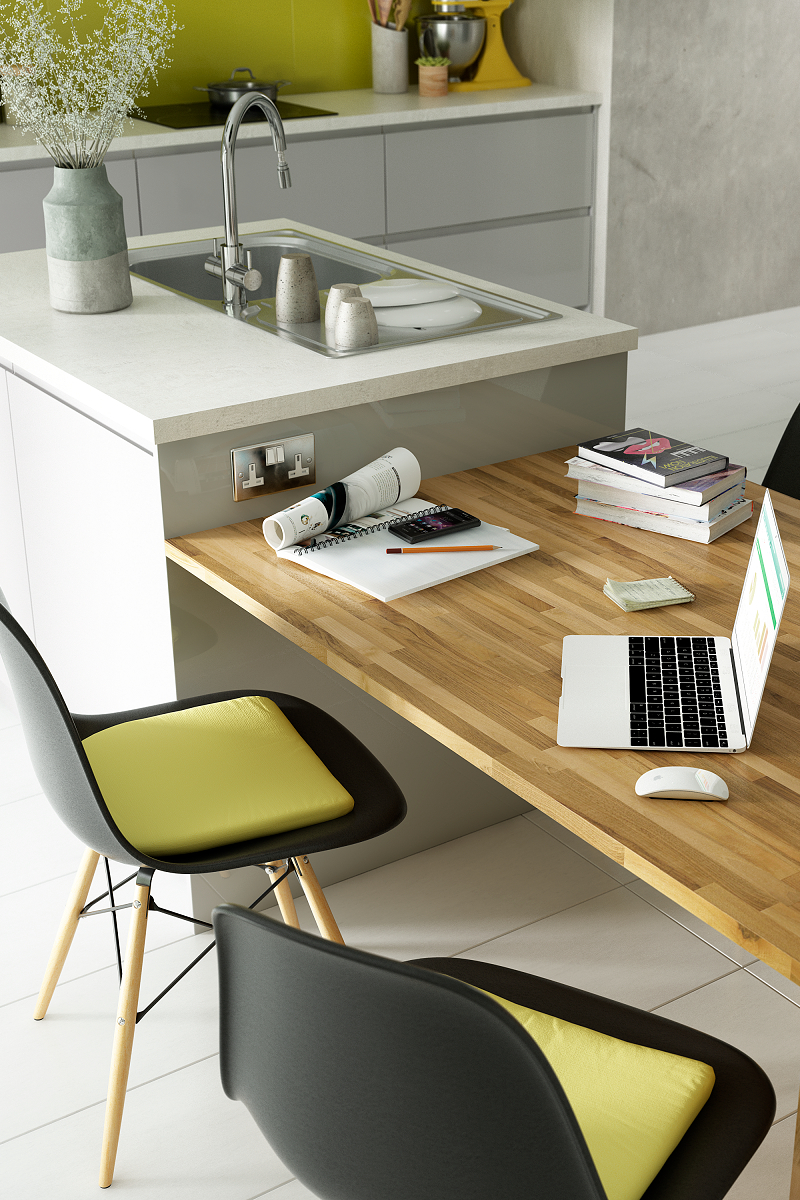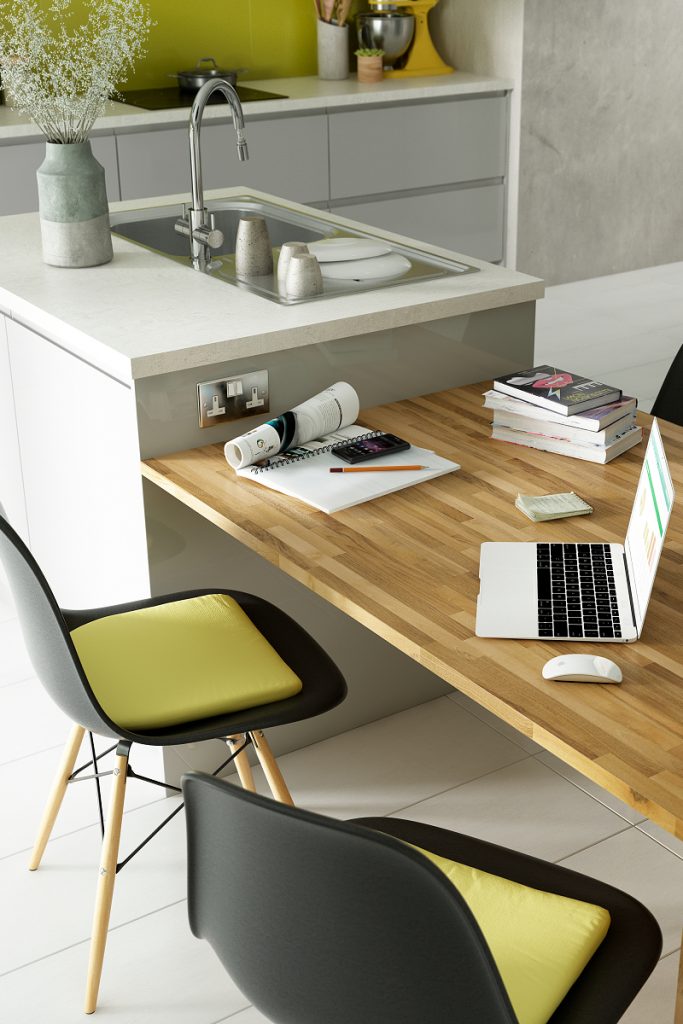 Pop-up power solutions for the kitchen
Hidden power sockets are a great way to keep a clutter-free home office and a sleek kitchen design. Be it built-in your kitchen island or in a plain corner, these pull-up power solution will save you space and time. Go for a model that has plenty of sockets and USB ports. Cleverly match it to your worktop surface or choose a metallic accent to add interest to your design.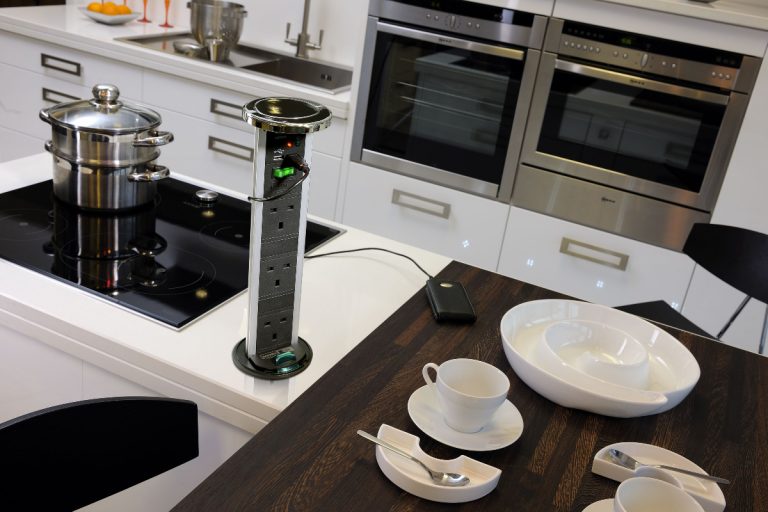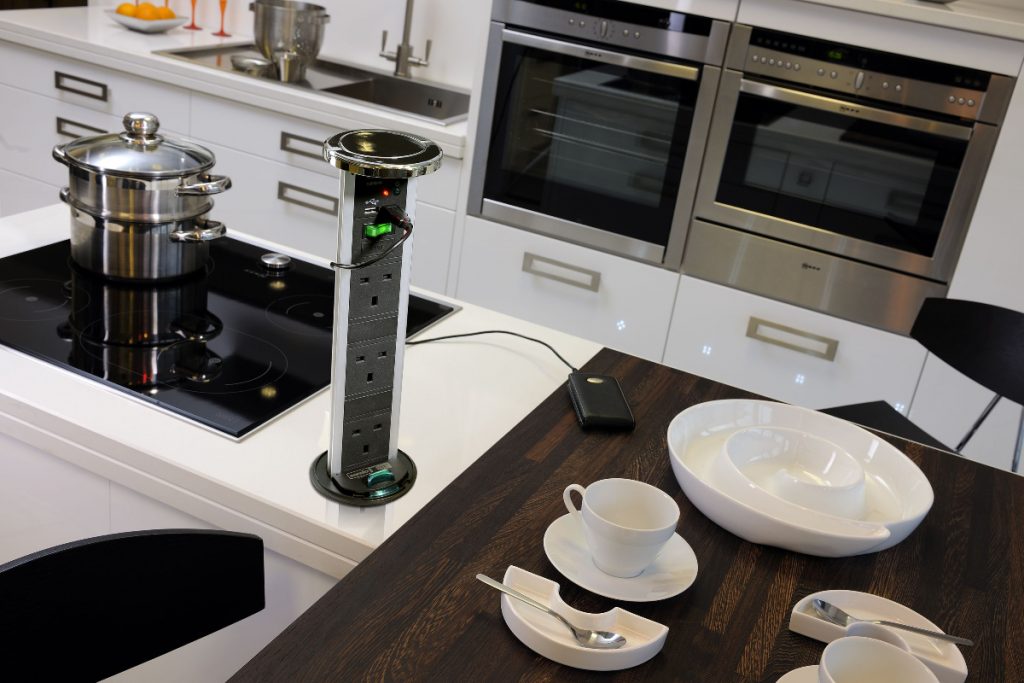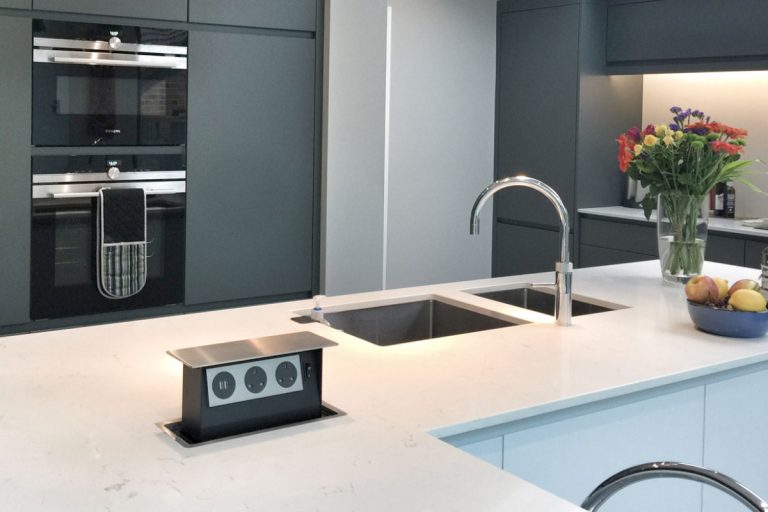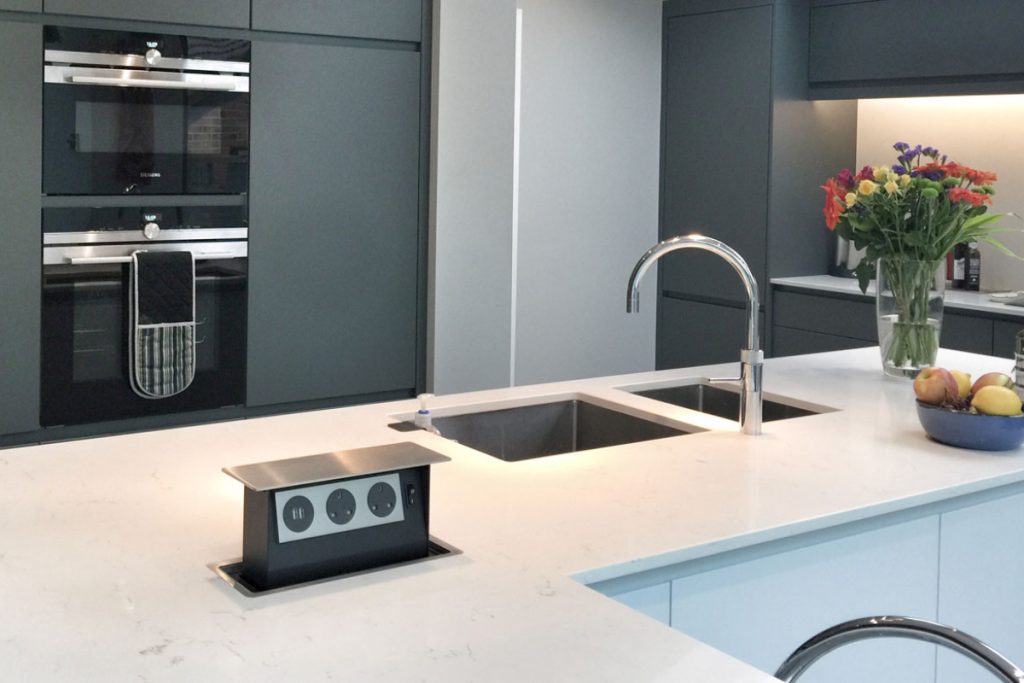 Work with existing power sources
Don't have space for an island or penisula to act as your working area? Then if you've got a plain corner in your kitchen design next to a power outlet, that's where you can add some shelves and a wall-hung desk. So extend your kitchen layout and include a neat home office to get the most out of unused space and those isolated power sources.
Trend Interiors managing director Mark Mills thinks it is really important to choose a kitchen design that works with your work-from-home lifestyle. "Think about who uses the space and how you want to use the space at different times of the day. Using a power source that already exists is very convenient and ensures connectivity all round without the hazards of extension cables," he says.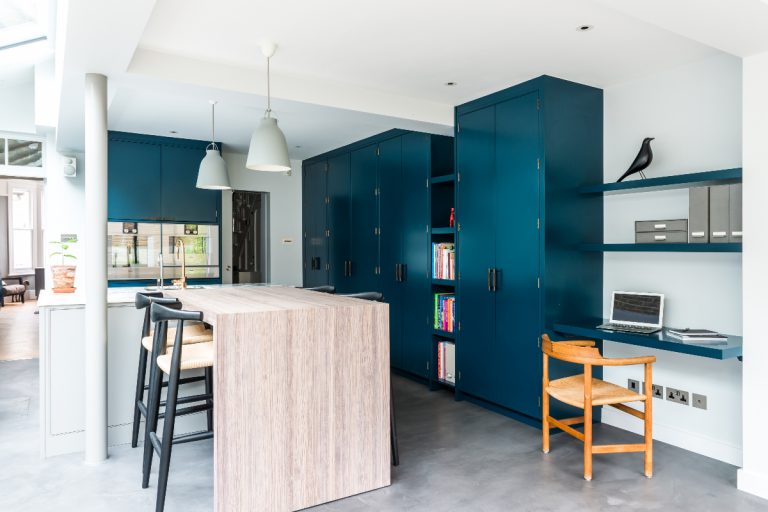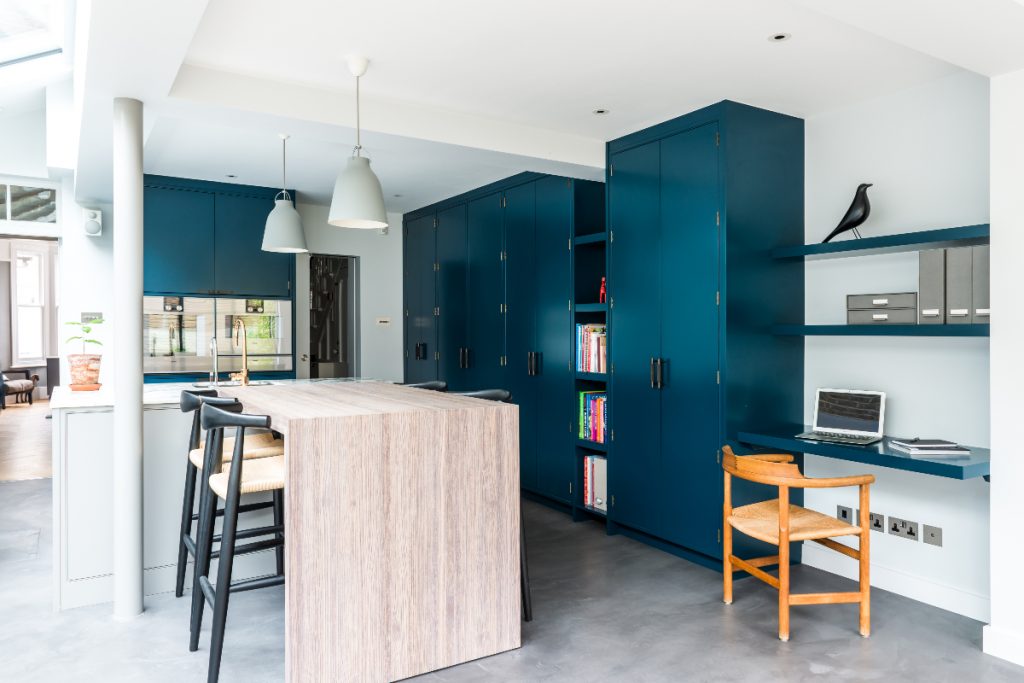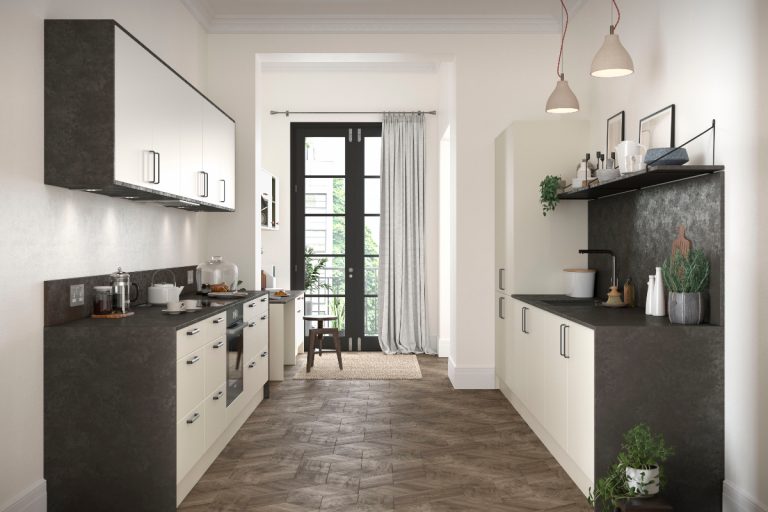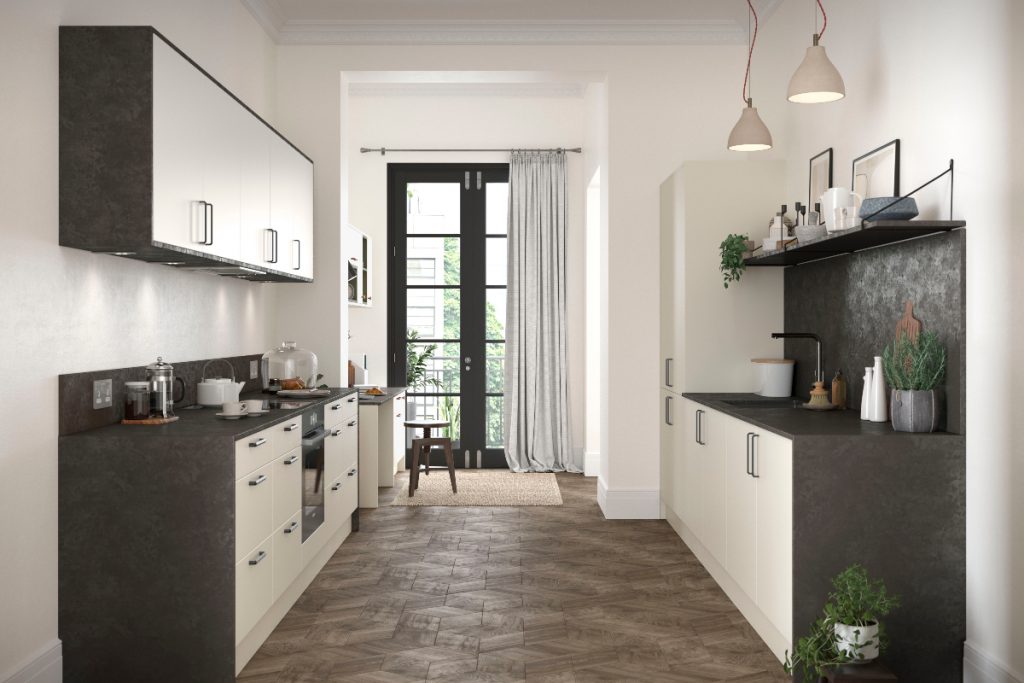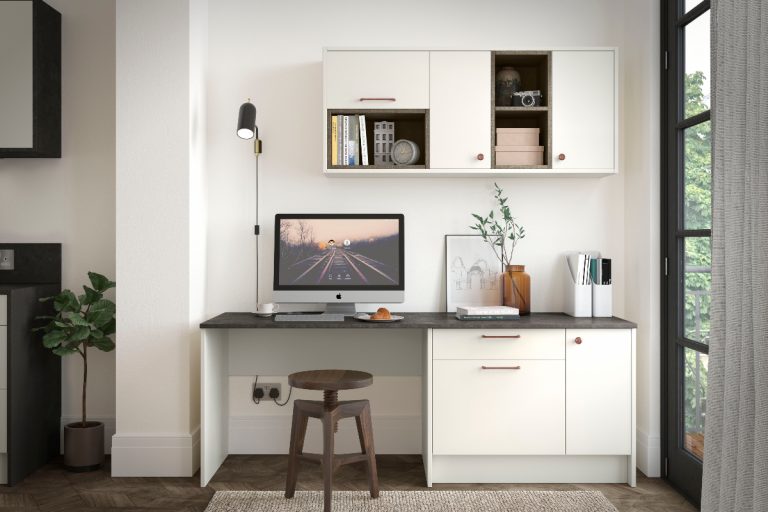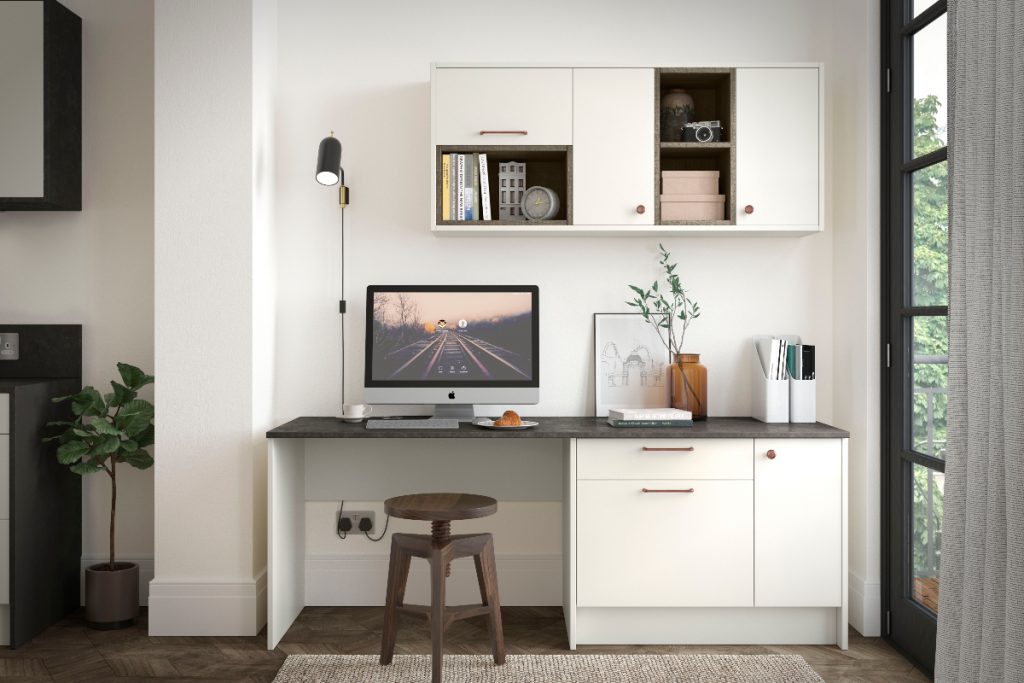 Easy solutions
If you're simply looking for a quick fix to your home office needs, there are sleek designs that can rest on your desk and charge multiple devices at once. Be it a dual power socket or a tower-like extension lead, these charging stations will come in handy.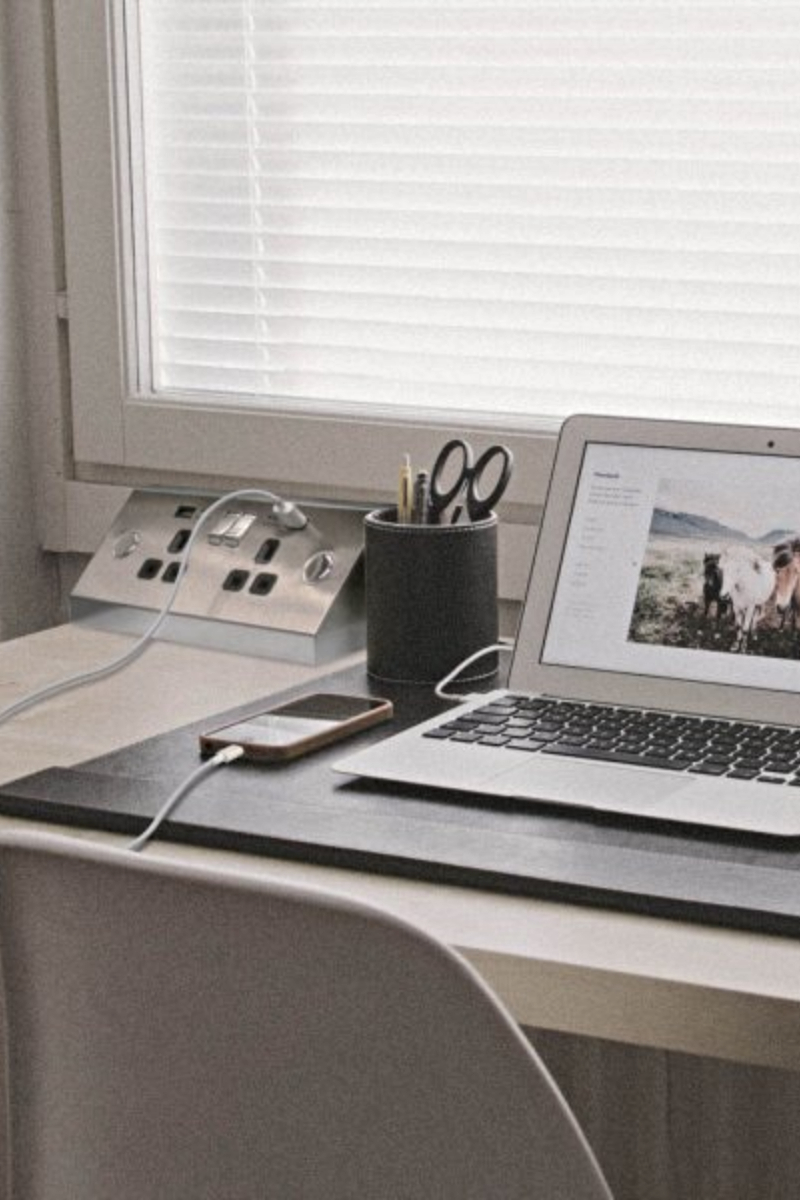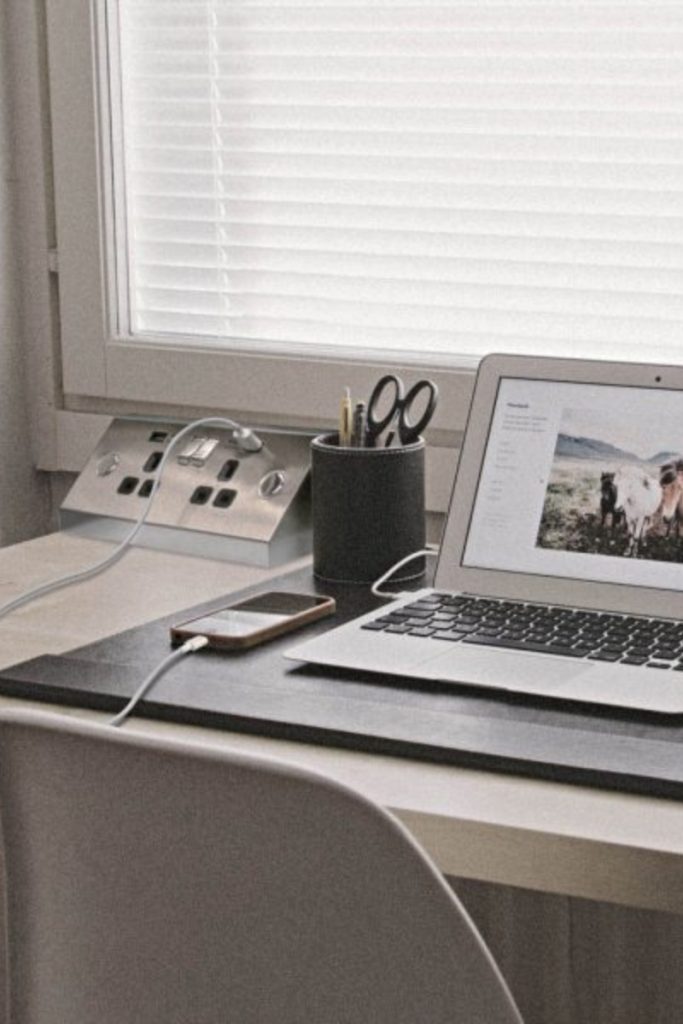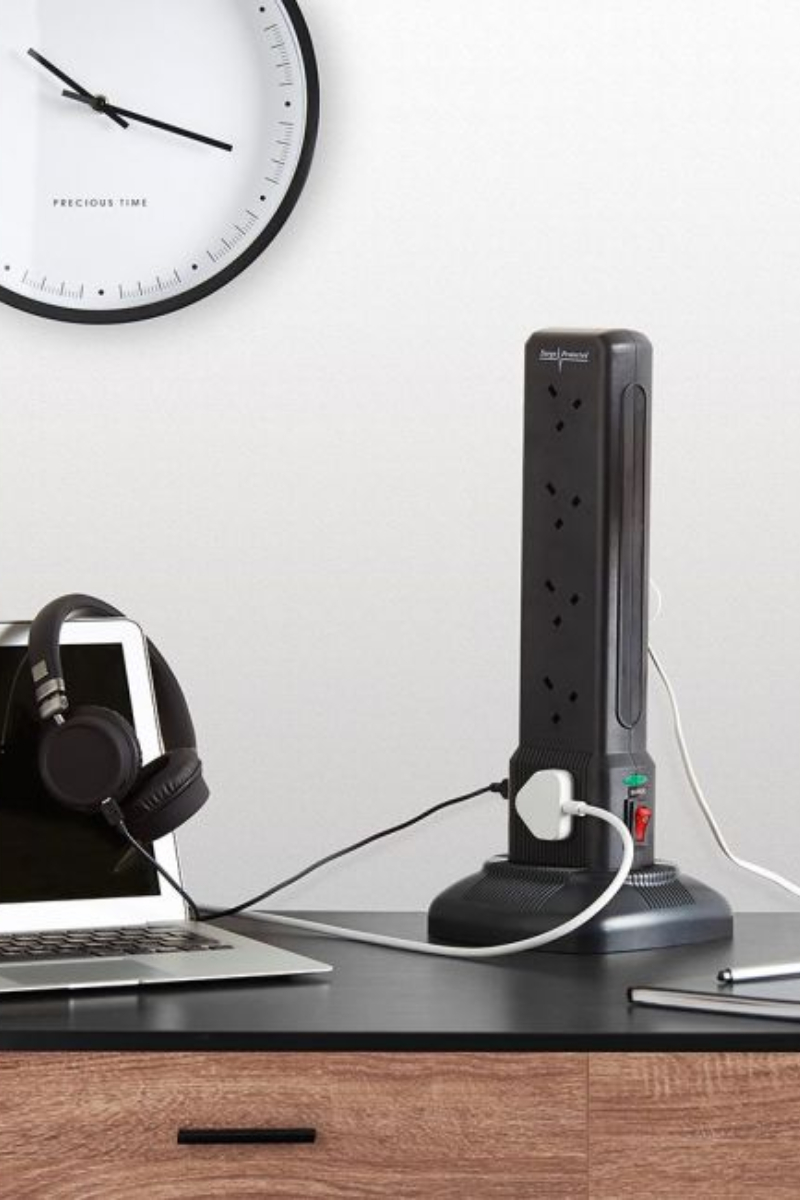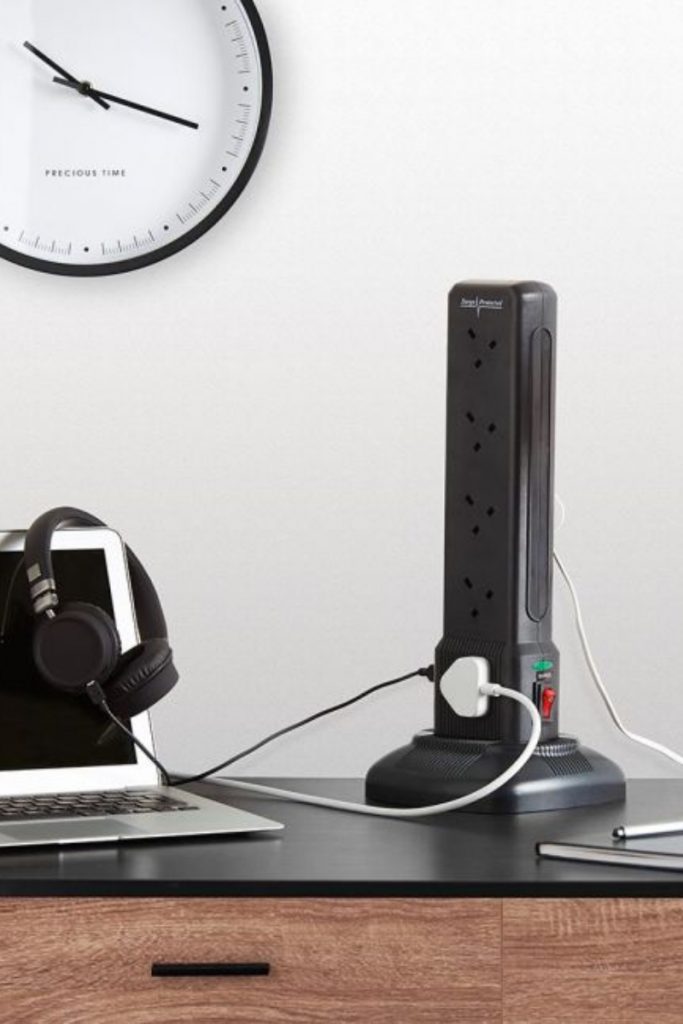 Snap a picture of your work-from-home spot and use #kbbmag on Instagram to show us your clever designs.
Want more? Check out these desk lamps which will brighten your home office.
About Post Author