A kitchen island is high on the kitchen wish list for many homeowners, but is this hot commodity right for your home? Read the ultimate guide to creating a kitchen island and find out if its right for you.
Kitchen islands are the most sought-after kitchen design features, and it's no wonder why. Along with their aesthetic allure, they offer many practical benefits. A well-planned kitchen island can transform the look and feel of your space, but an island isn't always suitable for everyone.
If you're wondering if you have room for an island, here are some rules of thumb that will help you decipher whether you have enough space to make an island work for you.
Safety first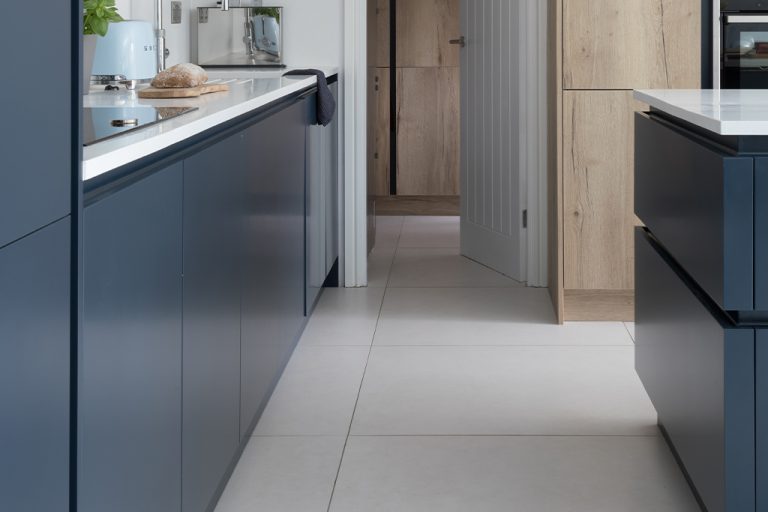 The first thing to consider when planning your kitchen island is, of course, safety.
Consider the dimensions of your kitchen. Is there enough space for appliances and drawers to open without obstruction? Can you walk through with knives and hot plates with ease? With this in mind, the safest option is to leave more than the minimum space required between your kitchen island and opposing units. This will give you a comfortable clearance zone.
One size doesn't fit all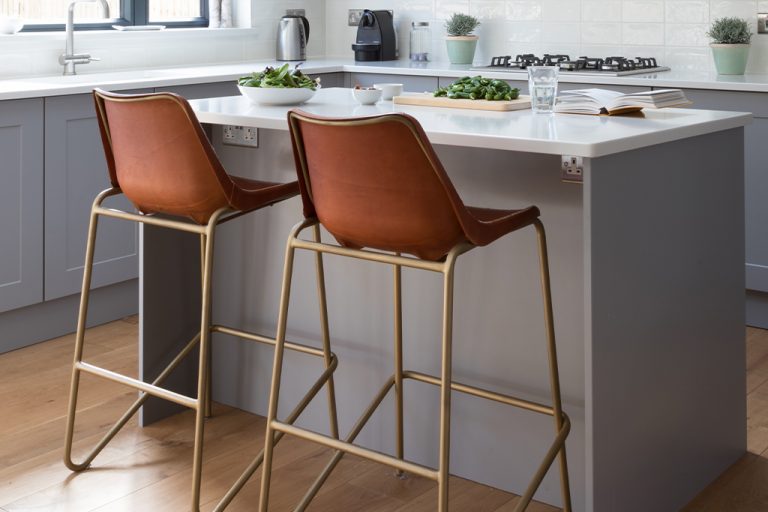 If your kitchen is on the smaller end of the spectrum, you may think a kitchen island is purely an aspiration. This is far from the truth.
Do not automatically rule out the possibility of an island if you have a small kitchen. The minimum recommended size for an island is 100cm x 100cm. Although small, this can provide an extremely efficient prep kitchen island. A prep island offers additional workspace and opportunities for storage. Pull-out larders are an excellent storage option for small kitchen islands. They can be tailored to your needs and will not take up any precious space.
Establish your space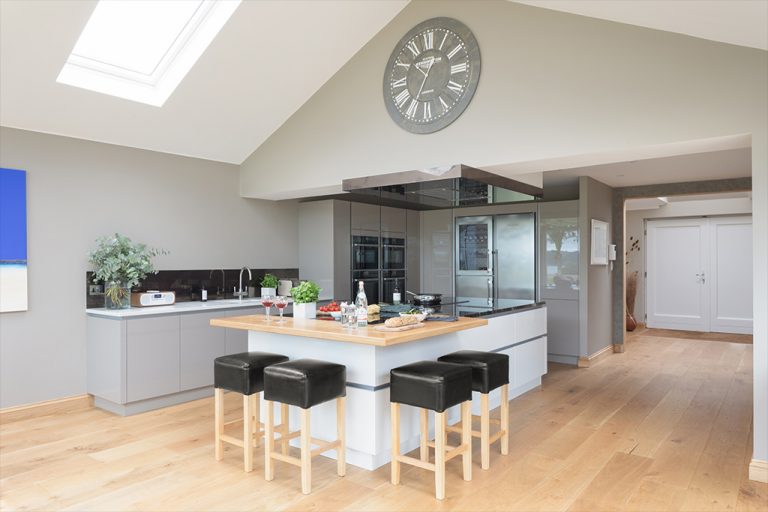 The entirety of your space will revolve around your kitchen island. Keeping this in mind, it must meet the kitchen's needs and the needs of the people using it.
A kitchen island can fulfil any of these five functions: cooking, prep space, seating, storage and washing up. It is important to establish your desired function early on in the kitchen design process so your designer can plan properly.
Make the shape work for you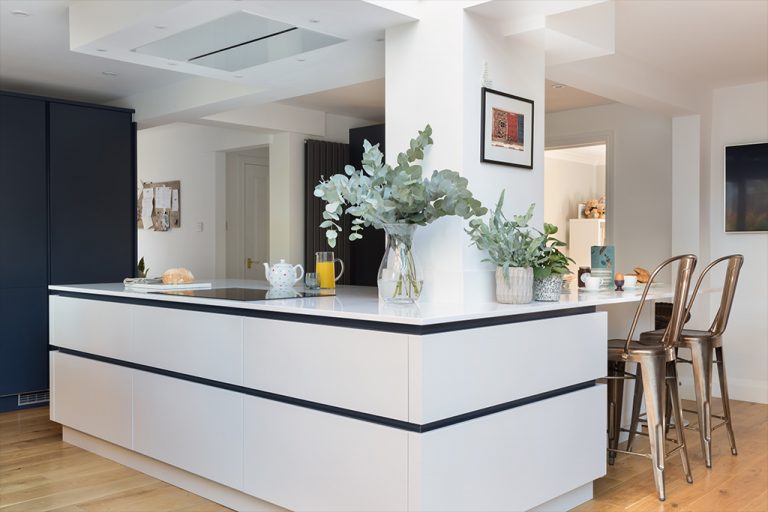 Now you've thought about the size and dimensions of your island, let's talk about layouts.
There are a multitude of different shapes for your island, but the most common shapes are L-shaped, U-shaped or galley style. The straightforward design of galley style islands makes them a popular choice with keen cooks, as it allows them to stand at the island with easy access to the workspace behind.
Irregular spaces, however, will need a more innovative approach. Architectural features like supporting beams needn't get in the way of your dream kitchen island. Speak to your designer about any awkward features and so they can find a way to embrace them.
Make the most of every space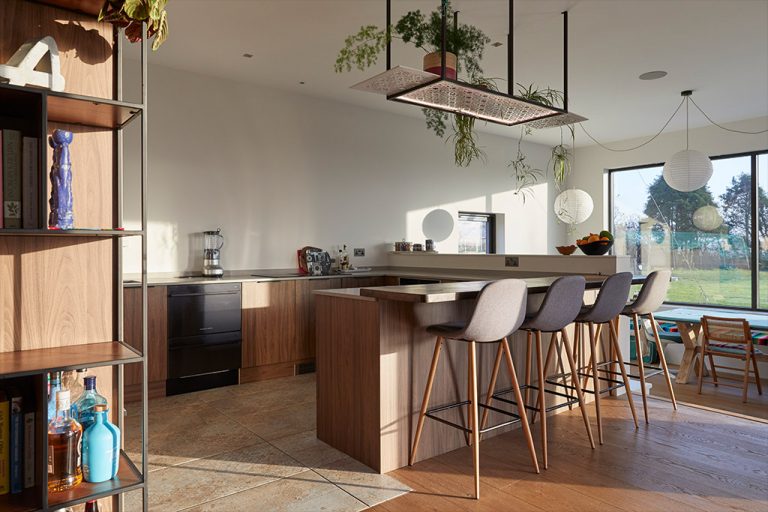 If you've determined all of your space, weighed up the pros and cons, and found a kitchen island just won't work for you, fear not.
Did you know the term peninsula means "almost island"? Peninsulas are an equally effective alternative to a island, boasting most of the same of its alluring qualities. What's more, with one end fixed to the opposite wall, it takes up very little floor space.
To find out more about incorporating a kitchen island into your home, find your nearest Masterclass Kitchens retailer and speak with an expert designer.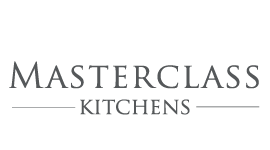 This article has been created in partnership with Masterclass Kitchens.
Masterclass Kitchens are an innovative kitchen manufacturer with more than 130 specialist kitchen retailers across the UK.
Find out more about Masterclass Kitchens
About Post Author