Another major benefit of a hidden kitchen is that you can simply close off the clutter and dirty dishes and make the rest of the space feel clear and serene. I don't know about you but I'm sold! Our house is manic in the mornings. There are lots of different types of breakfast to prepare and packed lunches to make. Then there are tea, coffee, juice and there often isn't the time before work to clear everything away.
Check out some of my favourite hidden kitchen ideas right here…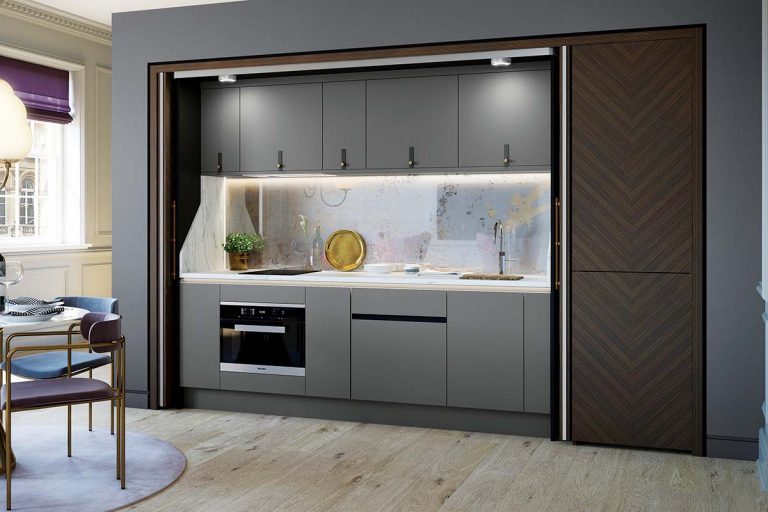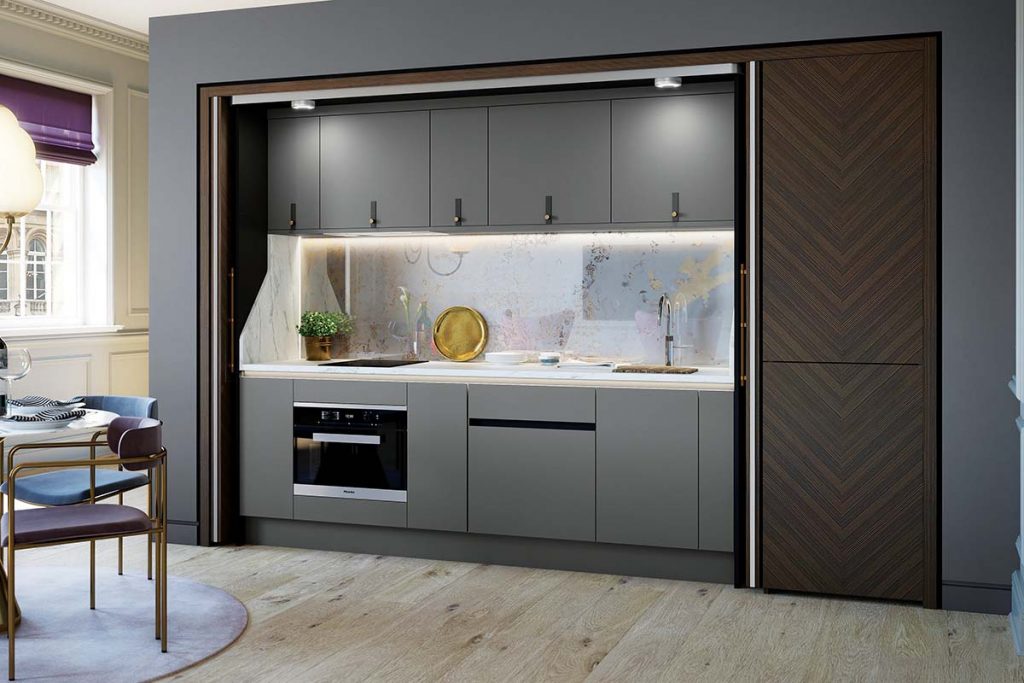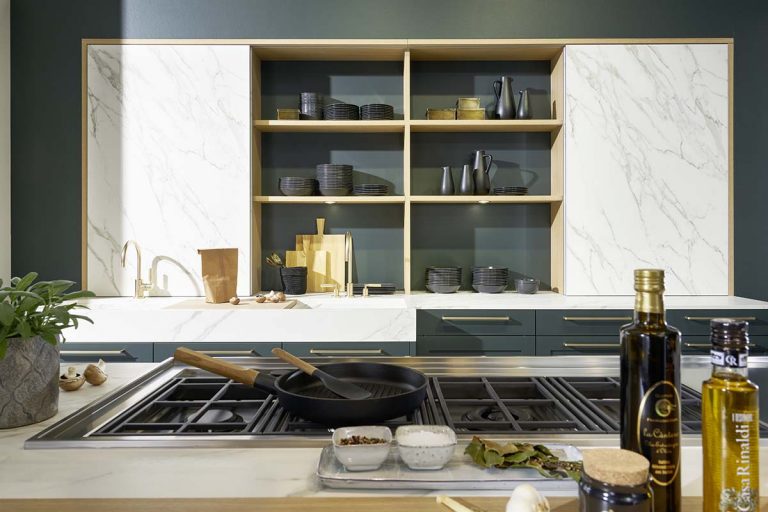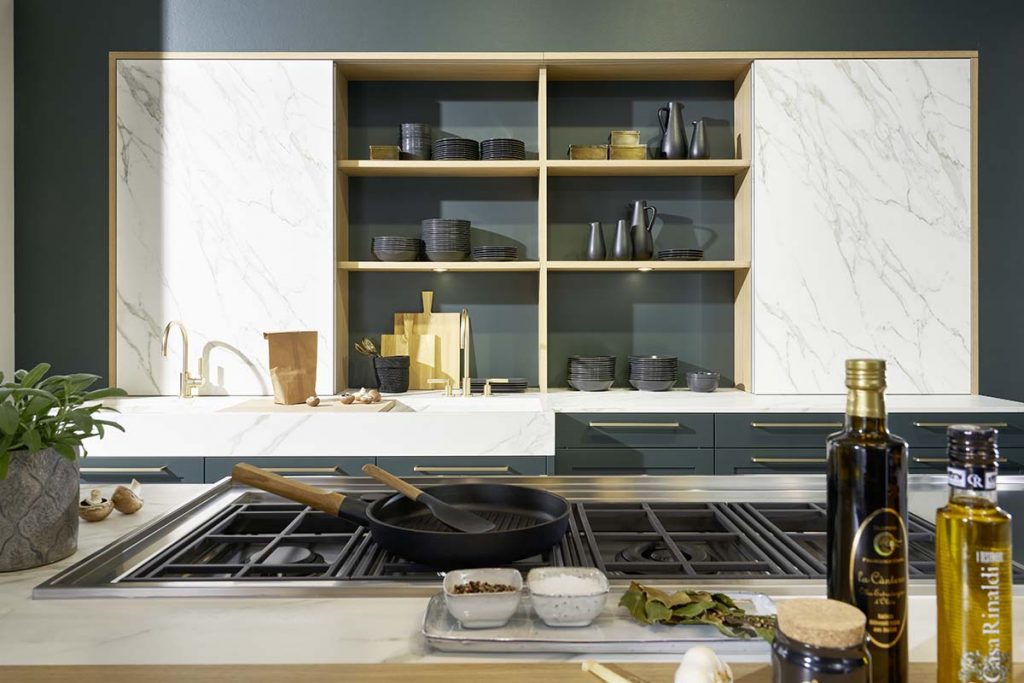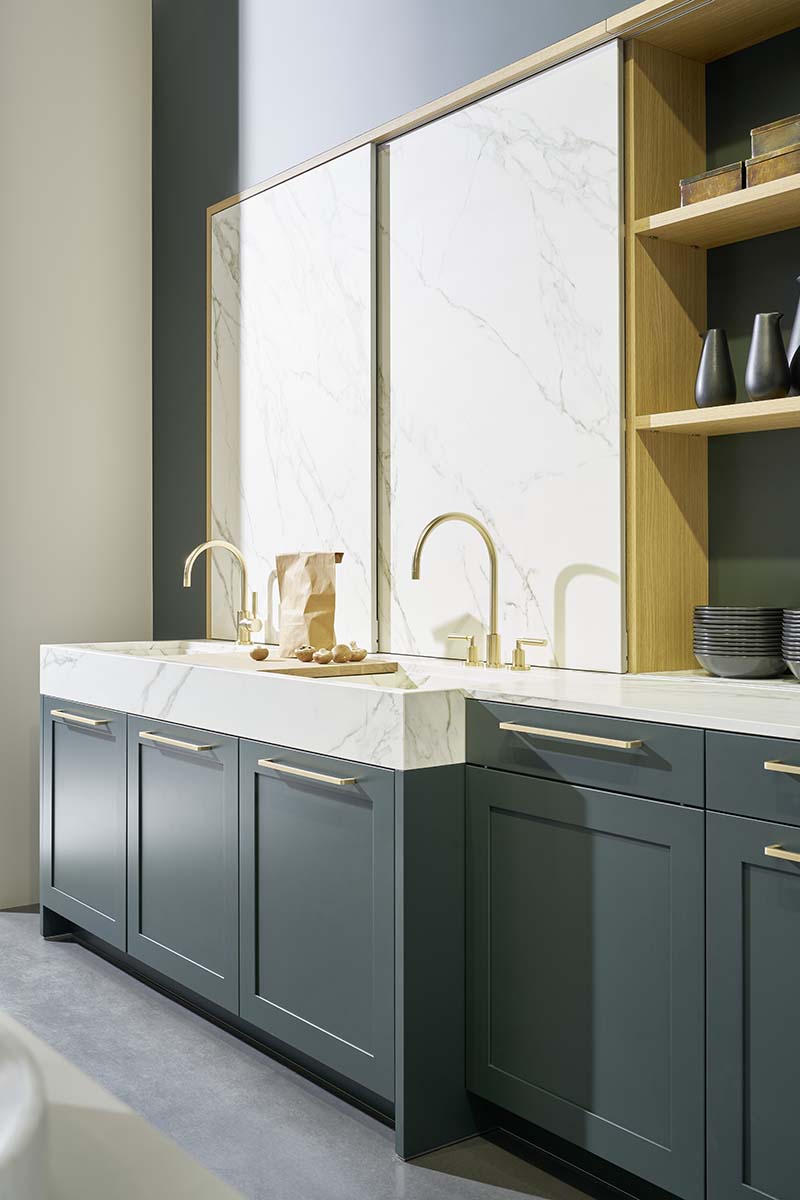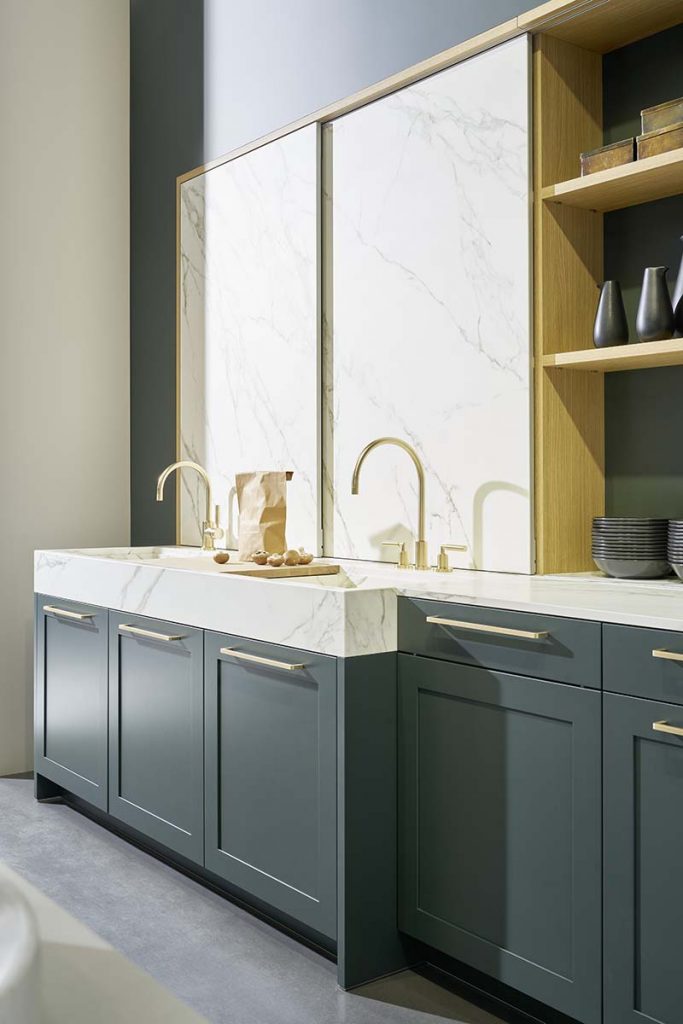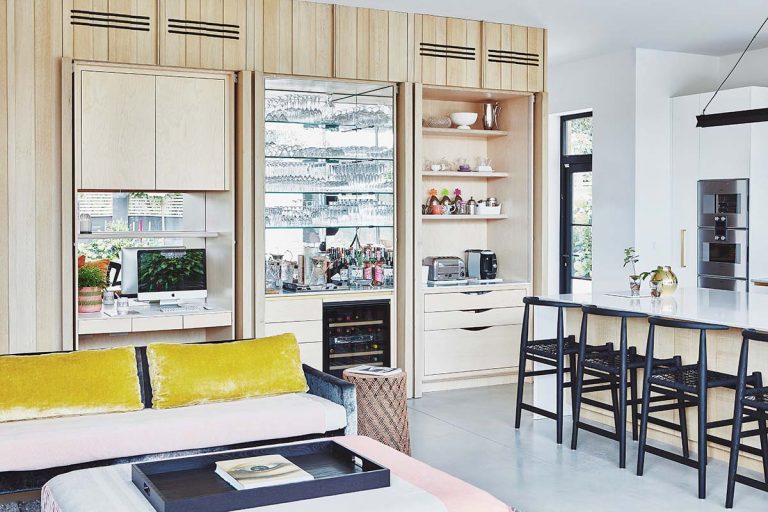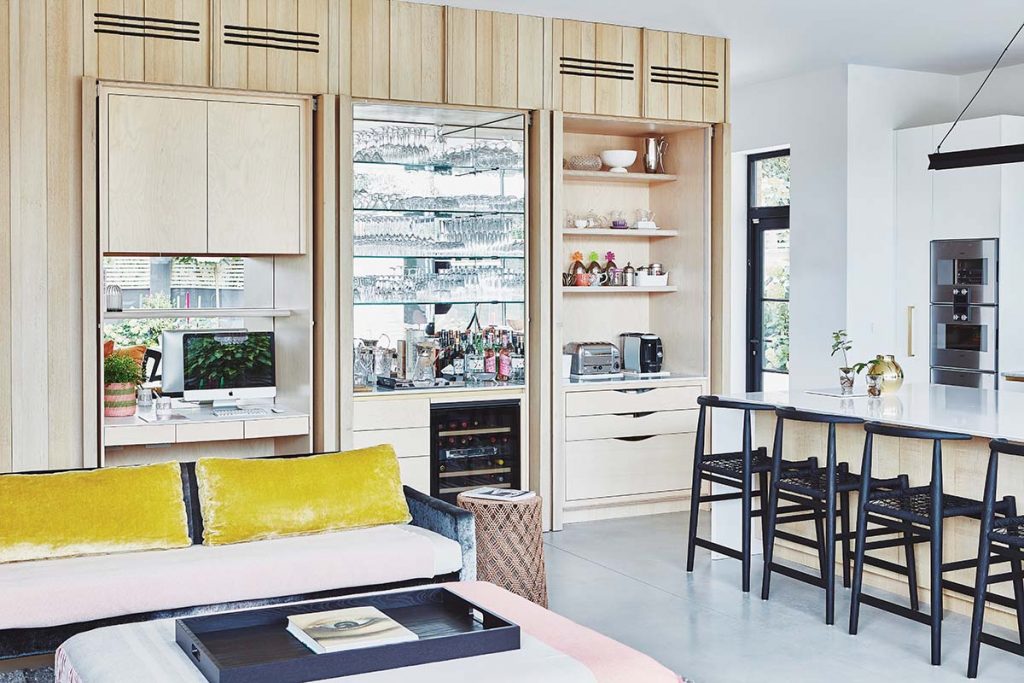 More gorgeous secret spaces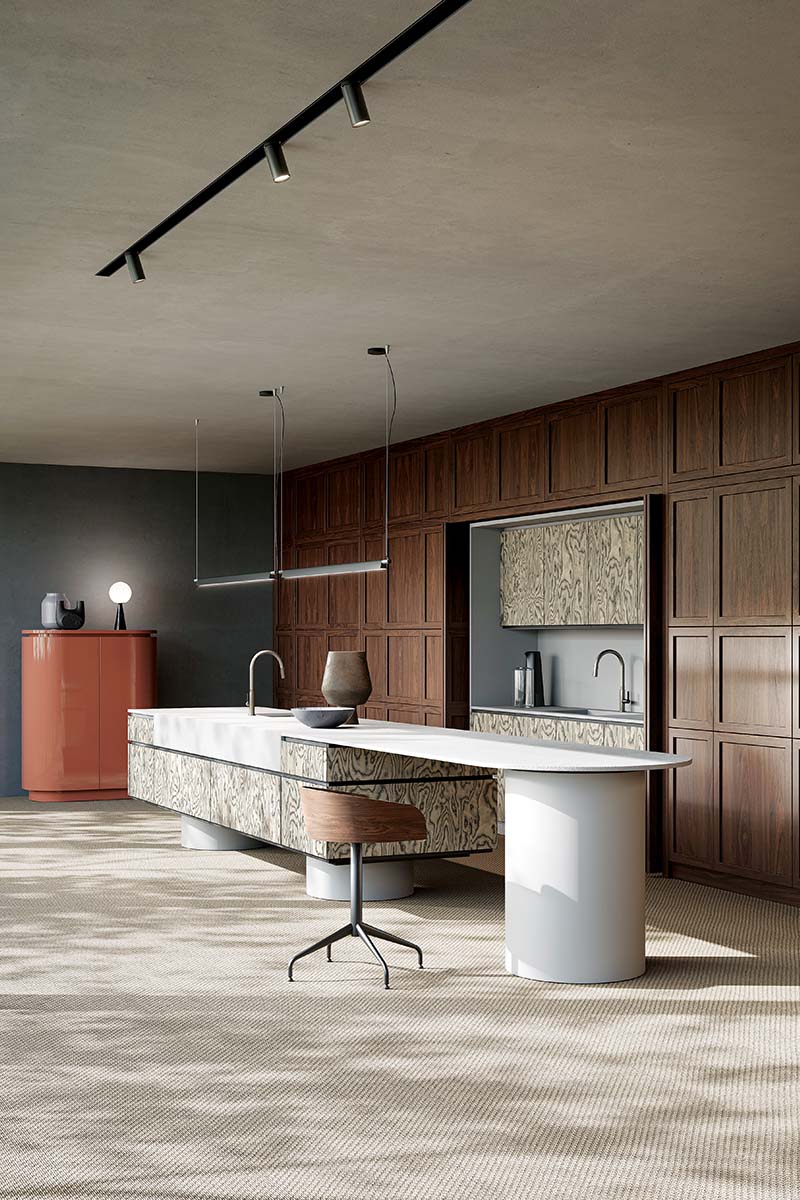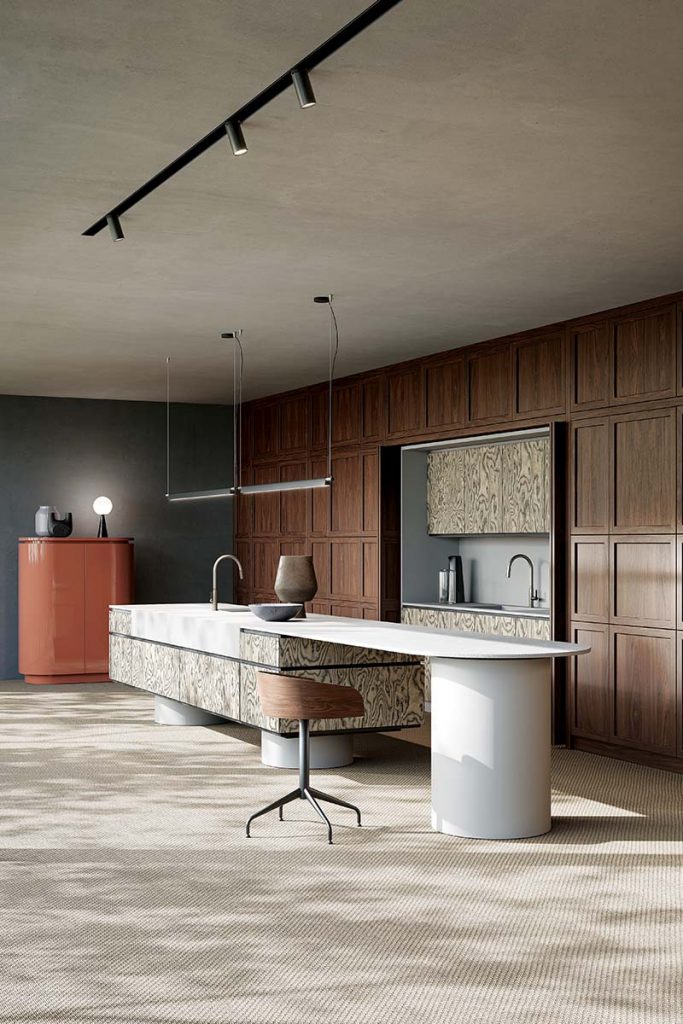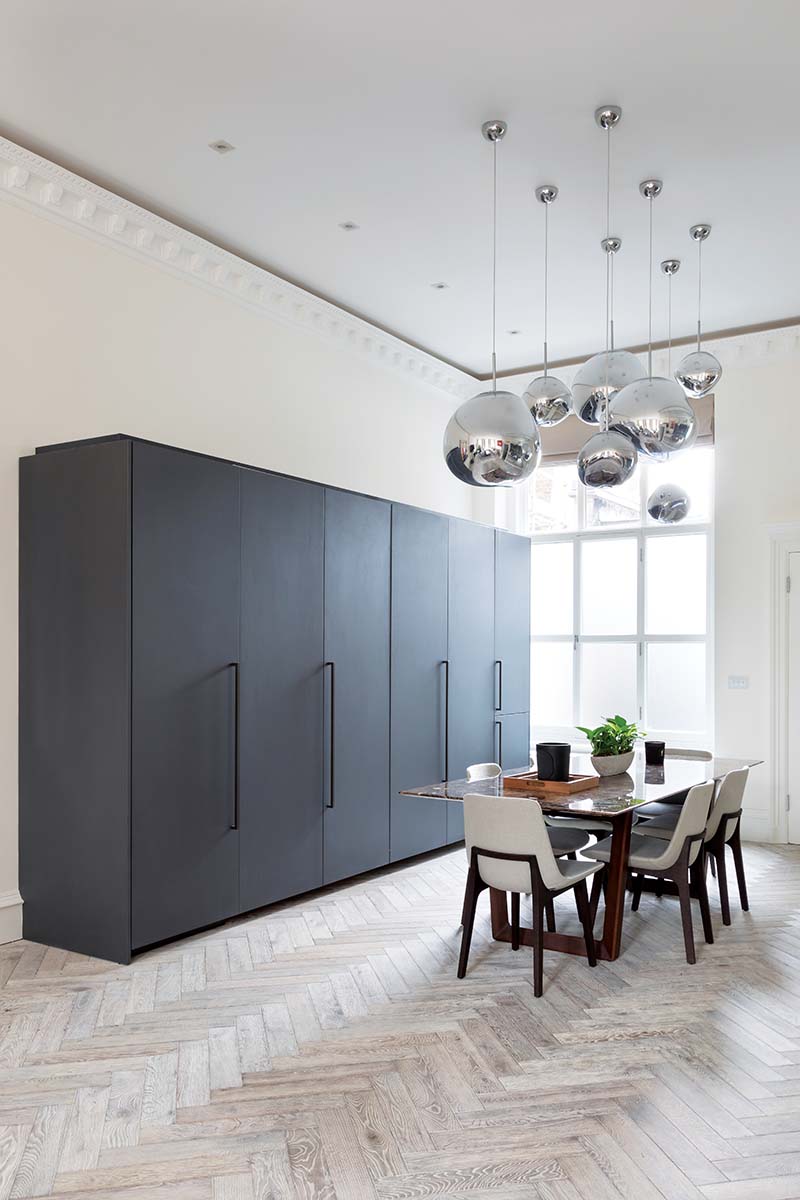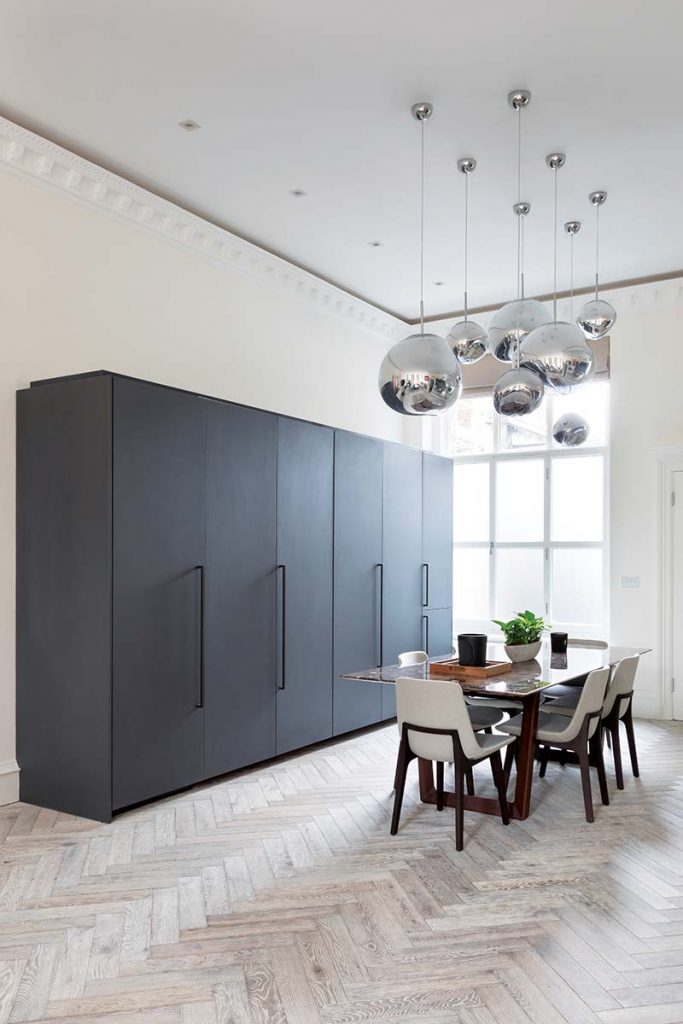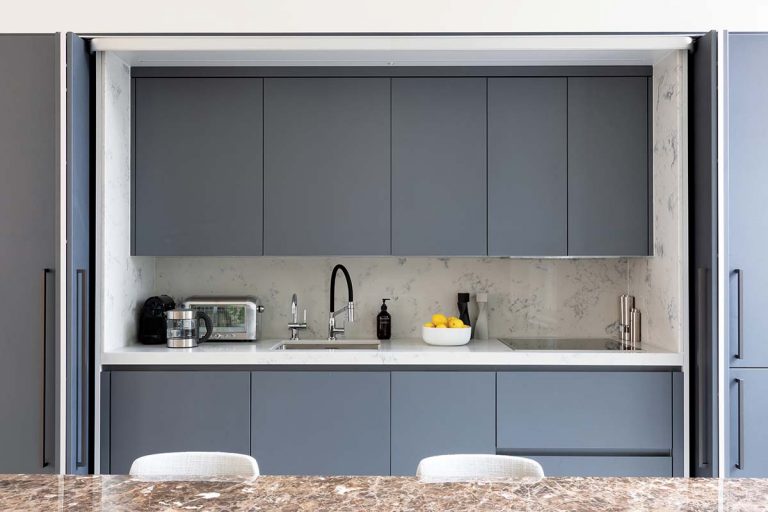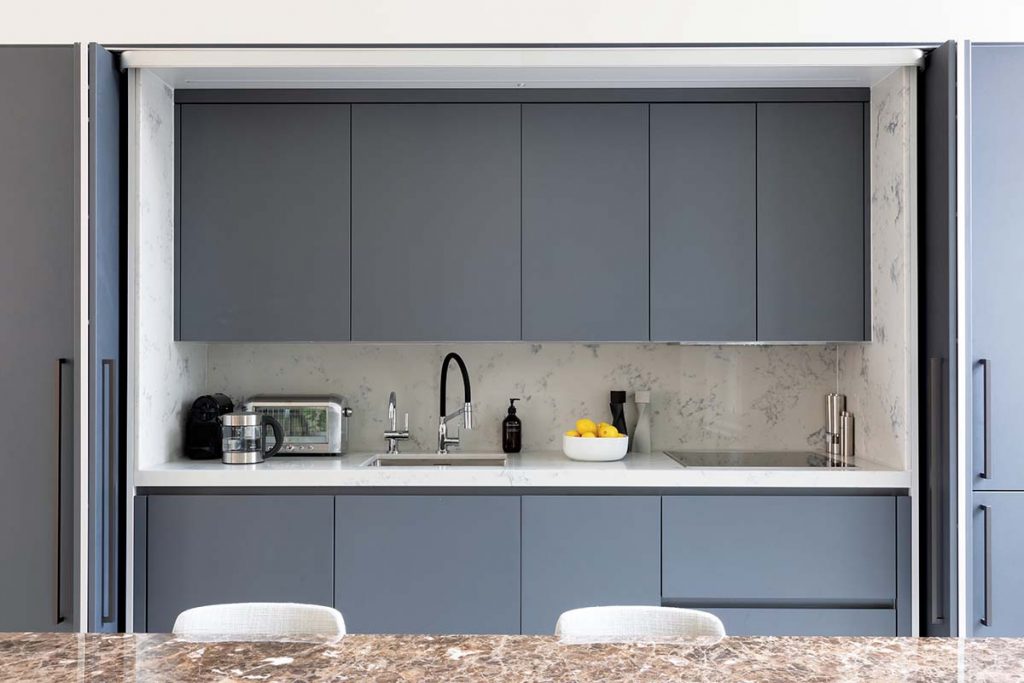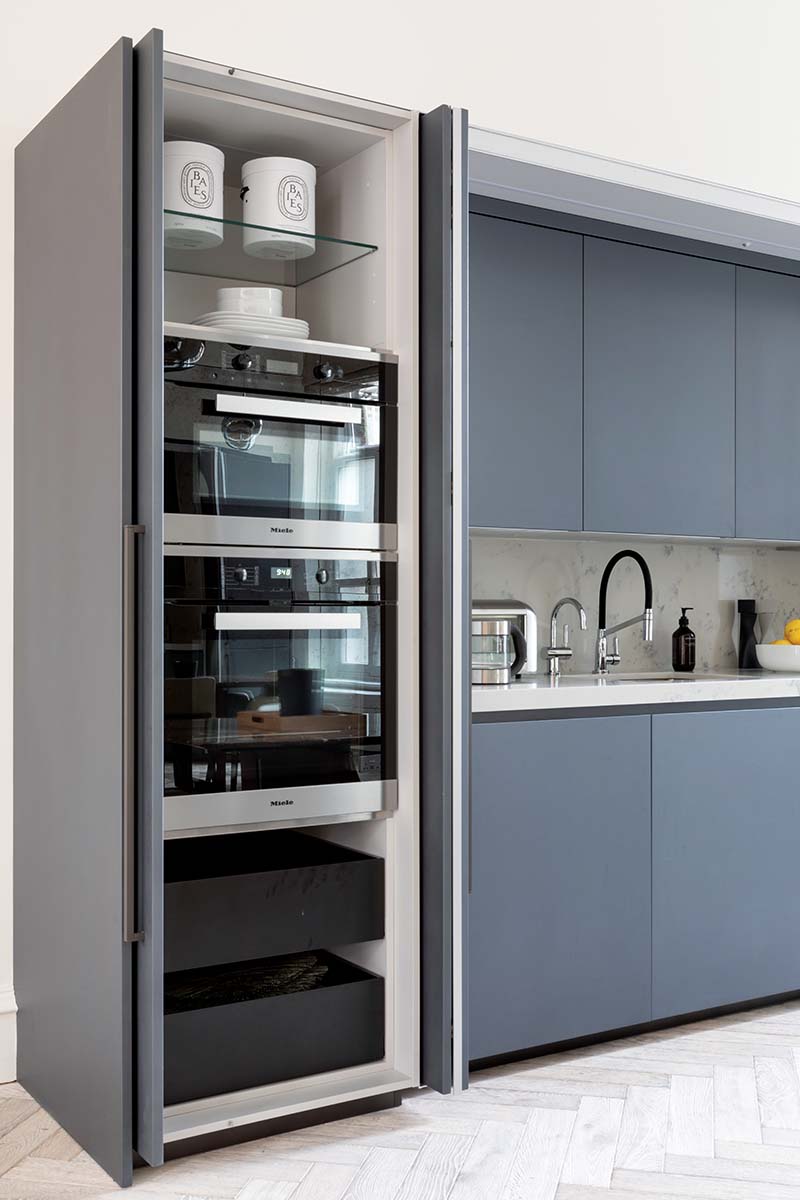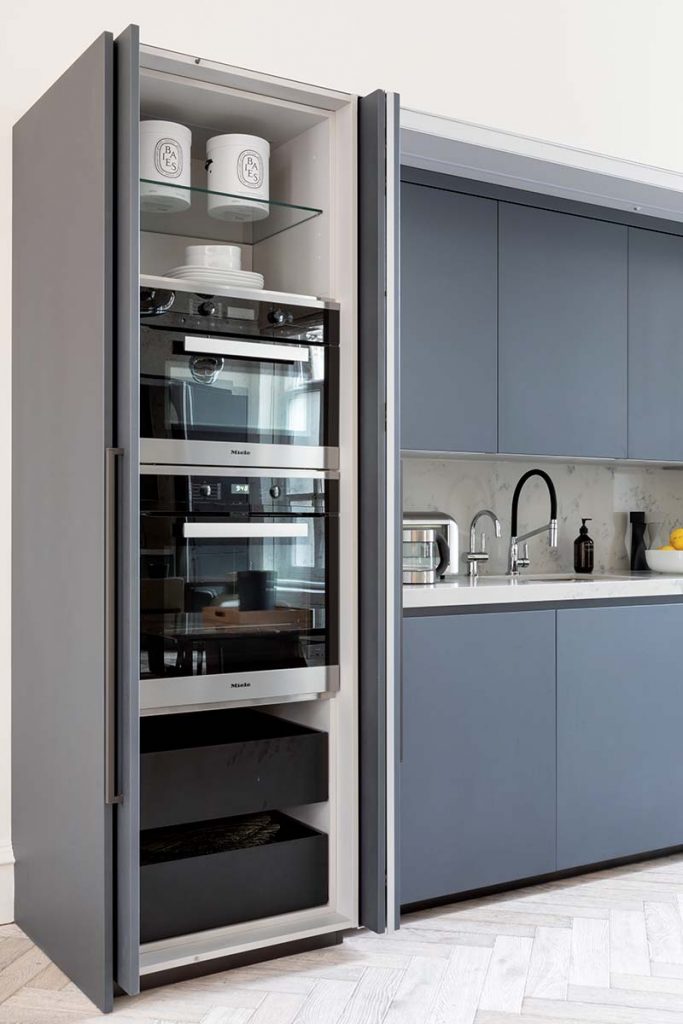 Featured image: Another view of the project above from kitchen expert Daniel Gold and designer Danila Di Andrea at Tiles & Baths Direct. Featuring pocket doors, they finished the kitchen unit, from Italian company Cesar via Tiles & Baths Direct, in Plumbeo structured matt lacquer. Interior design, Saadi Homes. Photography: Paul Craig.
So, did you love this feature on hidden kitchen ideas? Then read more about these secret spaces.
About Post Author