When renovating your kitchen, there are some clever ways in which you can make the space work for you and your family. One way is to treat the space as a hub and connect different parts or features of the kitchen to create good flow. But what does that mean exactly?
Maybe you love the idea of knocking through a wall to create an open-plan area to make entertaining much easier, or you've finally decided to adopt smart tech into your home so you can turn the oven on and off from your mobile phone when you're in another room relaxing. Creating a hub means making connections and bringing things together in one place to make our lives simpler and more convenient.
Let's look at some of the ways you can renovate your kitchen so all these elements work together in perfect harmony.
The 'working triangle'
Talk to any designer about your kitchen layout and sooner or later they're sure to mention the 'working triangle' rule. It's not a surefire way to achieve kitchen perfection but it can ensure your space is practical and suits your needs. The working triangle is the imaginary line or path between your sink, fridge, and cooker.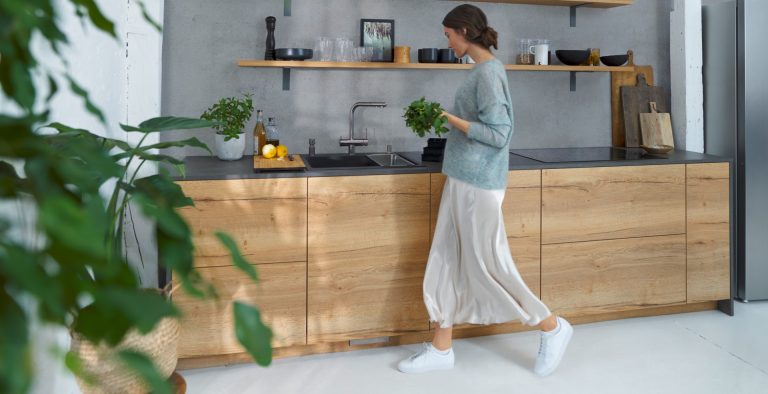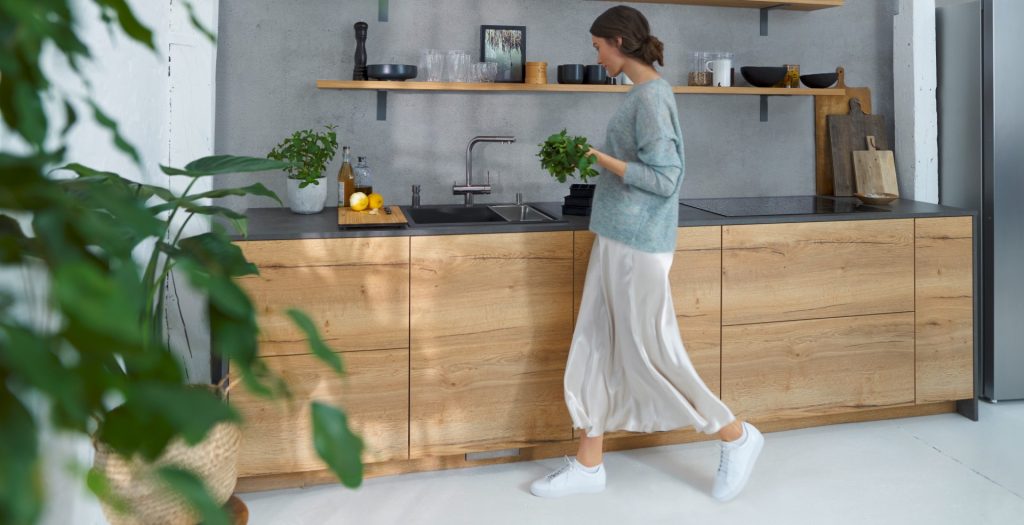 The idea being that with each at the point of said triangle, your kitchen will flow beautifully and be more efficient to use. It's a tried and tested method that means your space is working with, rather than against you when cooking.
Simplifying the space
That's the layout taken care of, but what about the items you're putting in your new kitchen? Sinks, taps and bins are the among the most commonly used items in the kitchen and are just as important to consider in the planning phase.
If the working triangle keeps your path around the kitchen clear, then it makes sense to keep the most commonly used items close together, too.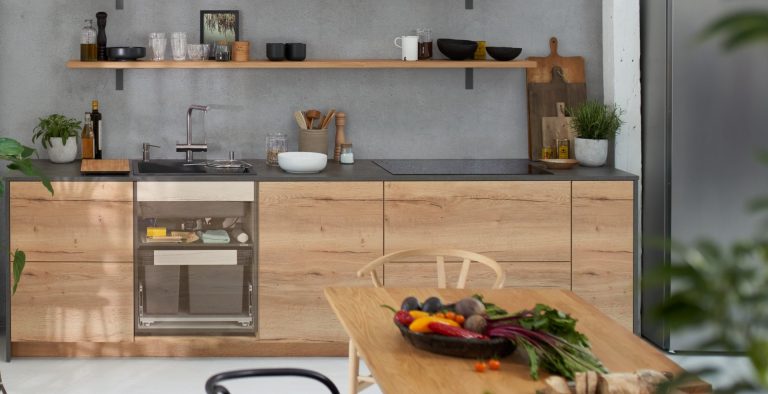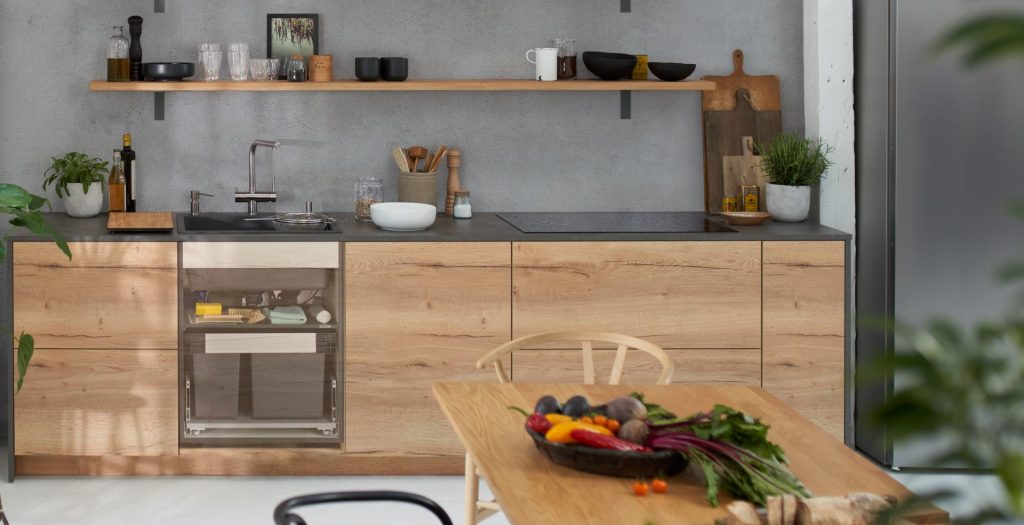 The BLANCO UNIT, for example, combines products into dedicated packs, letting you choose the right items to suit your kitchen style and lifestyle.
Based on how water plays an essential role in kitchen life, BLANCO has considered how we use it for drinking, food preparation, washing and cleaning.
By combining the sink, tap, and waste management into one pack, the BLANCO UNIT helps when trying to create the perfect kitchen hub. Watch how it works in the video below.
---
Combining your tap's features
It's not just the items in your kitchen that can be combined, but the product features, too. For example, there are so many possible options and features available when buying a new tap for your kitchen.
The boiling-water tap is now item number one on everyone's wish list and instant boiling water that is delivered safely has been a key reason for this. Available with the BLANCO UNIT, the new EVOL-S Pro Hot and Filter tap gives you 100⁰C hot water in a controlled anti-spray stream. The 4-in-1 tap also has a titanium, 4-litre hot tank for added hygiene and taste-free water, so your morning cuppa tastes exactly how you like it!
With the BLANCO UNIT you can also choose from a selection of titanium boiling water taps, auto on/off sensor taps, pull out or semi-pro mixer taps – all multi-purpose to suit your needs.
---
No more 'no-man's-land'
The BLANCO UNIT offers a clever solution for that long-forgotten space under the sink. That no-mans-land area becomes a waste management and storage solution, and a place that you can organise easily. Whether you choose to use it to separate your recyclables, organise your cleaning products or store your pet paraphernalia – the BLANCO UNIT can create a useful space that's hidden away.
In your quest for the perfect kitchen hub with good flow, it's worth asking how all the component parts of your new space will work together.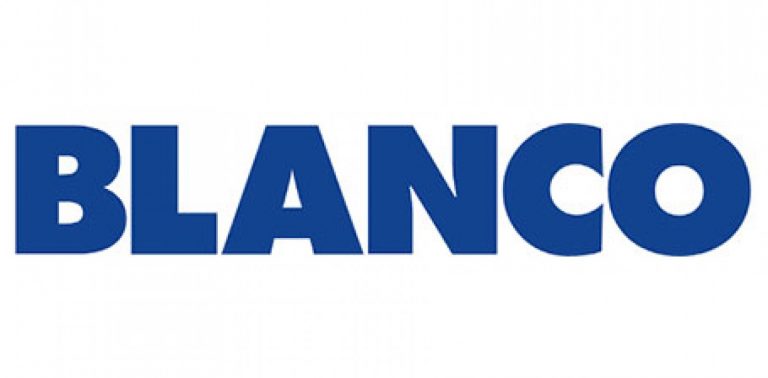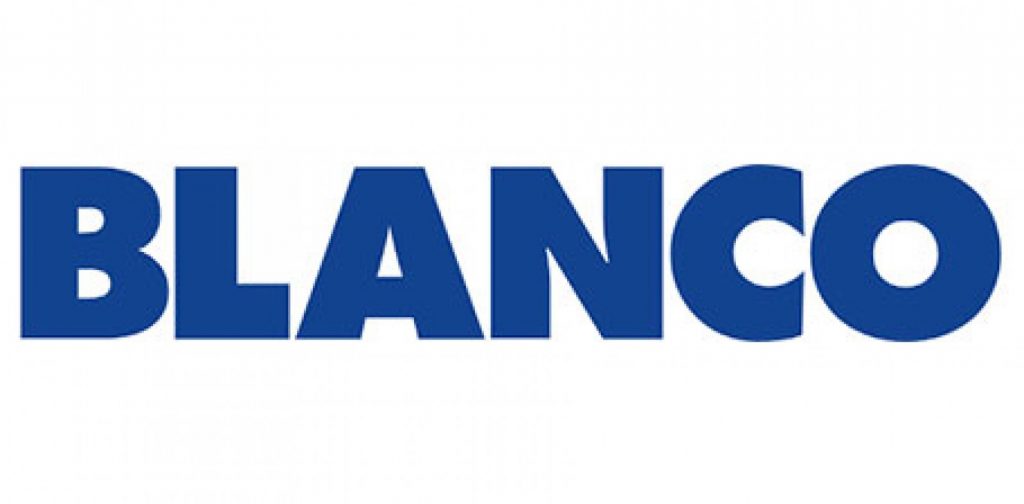 BLANCO has over 90 years' experience producing industry-leading kitchen products. For more information on BLANCO products, please visit blanco.co.uk.
This article has been created in partnership with BLANCO.
About Post Author