Many of us are inspired by the places we visit, right? Be it the pastel shades of the painted houses from that weekend getaway in Brighton, or the Portuguese azulejos tiles from your trip to Lisbon, your travel experiences and the things you see all feeds into your own personal style.
When it comes to your kitchen worktops, there are so many decisions to be made. The finish, colour, and type of material your worktop is made from are all key considerations in bringing together the look and feel of your new kitchen. But more often than not, the first thing you think about is the look you want to create.
To give yourself a helping hand when looking at kitchen worktops, why not take style inspiration from famous places from around the world? We look at some of the most stylish destinations and discover worktops that get the look just right.
Manhattan, New York
Who wouldn't want the look of a classic New York loft apartment? It's very Greenwich Village. It's very Sex And The City! Think exposed brick, worn concrete, and characteristic wood from the docks.
Silestone Seaport by Cosentino is a suede textured, grey worktop finish, and is inspired by the small seaside district in south-eastern Manhattan, where the past coexists peacefully alongside docklands, restaurants, and shops. Silestone Seaport is very similar to dark, worn cement, and its striking white shades blend in perfectly with the background.
Detroit, Michigan
Again, taking inspiration from the US and its industrial past. Detroit grew up amidst steam, pistons, and the sound of engines. Corktown, a downtown district, was successful and prosperous until depression and deterioration took over. Despite these knock-backs, it regenerated a few decades ago with a renewed beauty and an interesting intellectual old style. A walk through its streets or a glimpse of the iconic Michigan Central Station is enough to recognise its historic industrial splendour.
Silestone Corktown has been created by Cosentino to honour the light and shade of Detroit. It's the most intense, solid, and deep black of the Silestone Loft collection. Its dark background blends beautifully with intense brown touches and an extra matte finish. Silestone Corktown is evocative of worn surfaces that have experienced the passing of time.
Faro, Portugal
Across the pond and where the Atlantic Ocean meets the Mediterranean Sea, lies the city of Faro. Okay, granted, the climate in the UK may not match that of Portugal, but you can certainly draw inspiration from the white-washed holiday homes of the Algarve.
Silestone Faro White by Cosentino is the representation of the lighter hues of the Mediterranean and its sun-drenched walls, symbolising purity, simplicity, and serenity. Inspired by the lighthouses that point the way for ships, Silestone Faro White is also characterised by a silky, smooth texture. Perfect for smaller kitchens, it brightens up any kitchen space and allows sunlight to bounce around the room.
The Mediterranean
The Mediterranean is not so much a single destination, but a place that offers a wealth of different art and cultures. With so many design styles to feast your eyes on across the region, you'll easily find something that will suit your taste. Let's take Spanish terracotta rooftop tiles, as an example.
This is the inspiration behind Cosentino's Silestone Arcilla Red – an earthy clay red that breathes fire in to any cold and dark space. Its soft suede texture blends harmoniously. Why not try this colour and accent with red wood for a deep, warming feel to your kitchen? You can almost smell the rain drops on hot Mediterranean soil. Gorgeous!
Maybe it's not the land, but the old seafaring days of the Mediterranean that inspires you. Silestone Sunlit Days in Posidonia Green is a brand new, stunning natural green colour from Cosentino. Bring the beauty of the Posidonia underwater seagrass meadows into your kitchen. Its soft texture and delicate shade offers a sense of calm and relaxation.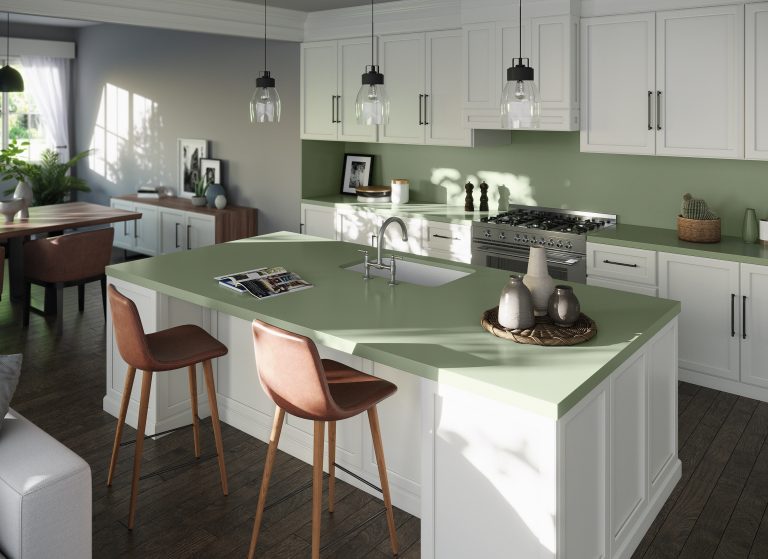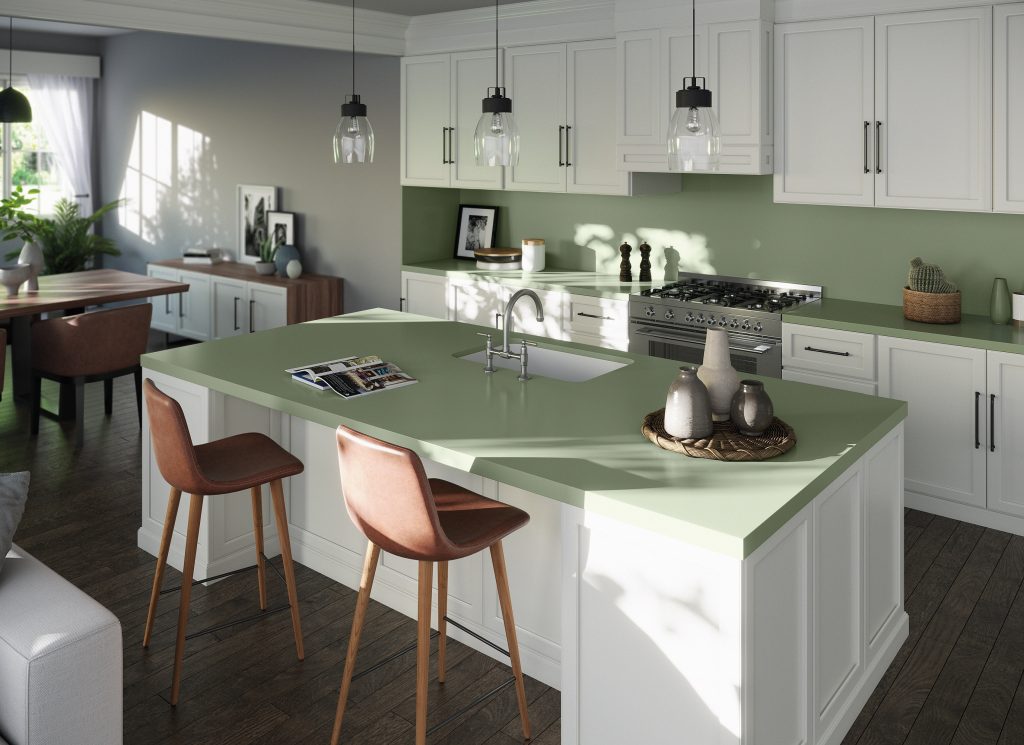 So, what's your design destination? The Silestone Loft colours all feature a Suede finish and are available with prices starting from £450 per sq m. Silestone Sunlit Days have just been released and are available now.
To find out more about the full range of Silestone kitchen worktops, you can call Cosentino UK on 01256 761229 or email [email protected].
This article has been created in partnership with Cosentino.
About Post Author