After a long day, filled with work and life duties, a hot bubbly bath (plus a glass of bubbly, what can I say?) can turn a day around. Right now in bathroom design, it's about colour. Think colourful basins, WCs, tiles, vanities – the lot. But if you're not ready for ALL OUT colour, the bath is a good place to start.
Freestanding, back-to-the-wall, fully fitted or smart – if it is coloured, then it can stay. While scavenging online, I've quickly set my eye on some colourful baths that I think will add the wow-factor to any bathroom. Prepare for your wishlist to get a whole lot longer…

The back-to-wall one
The back-to-the-wall style is one of the most common ones as it saves space, while offering you the opportunity to have a place to unwind. A statement bath such as the contemporary River Back-to-Wall from Waters Baths of Ashbourne, hand-painted in Pink Blush (for an additional £295), is a great way to introduce this trend in your home. What is more, this bath is made from 100% recyclable Lucite and comes in many colours, so you will definitely find the right shade to match your bathroom aesthetic.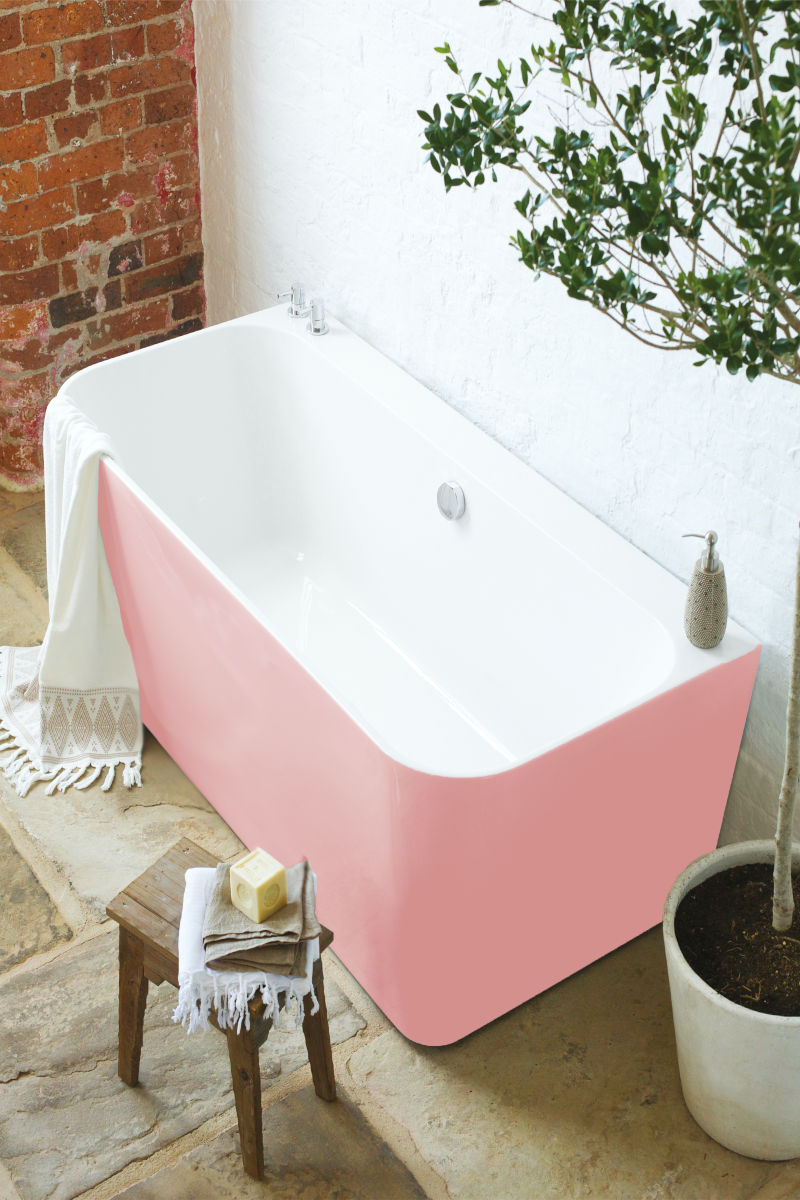 The glamourous one
If you'd like to have an entire experience of customising your bathtub and put a personal touch into each detail, try Devon&Devon. With a multitude of baths in different shapes, sizes and finishes – and the best part, in dozens upon dozens of colours. You have an entire colour spectrum, from muted tones to bright shades, to choose from. The Hollywood bathtub is inspired by America in the 50s and definitely on my radar. But now the difficult question is, which colour? I saw at least 20 of them that I would love to be painted on my bath so, I will leave the decision with you.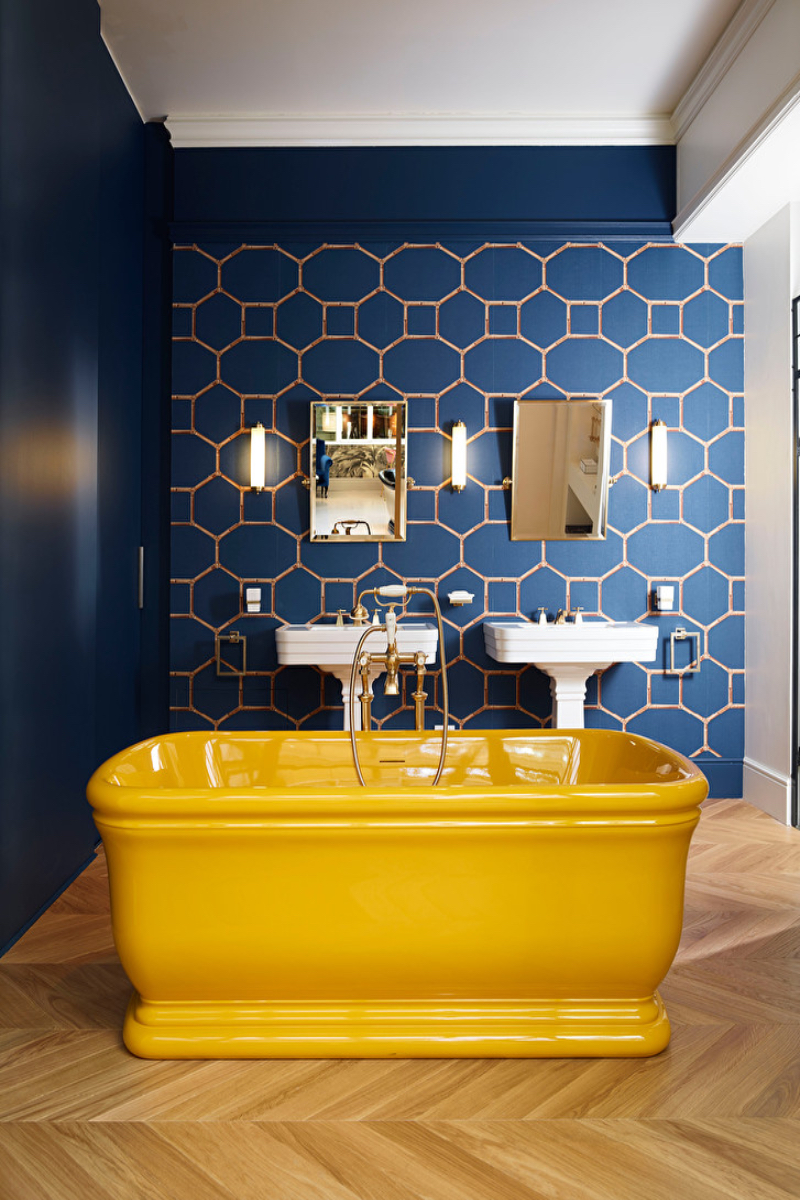 The shower-bath
If you don't want to give up your shower, but would still like to have a bath for relaxing pamper nights, then go for a shower-bath, which offers you the best of both worlds. You can have a gorgeous freestanding bath, with the exterior painted in a subtle or bold colour, and a practical wall mounted shower head.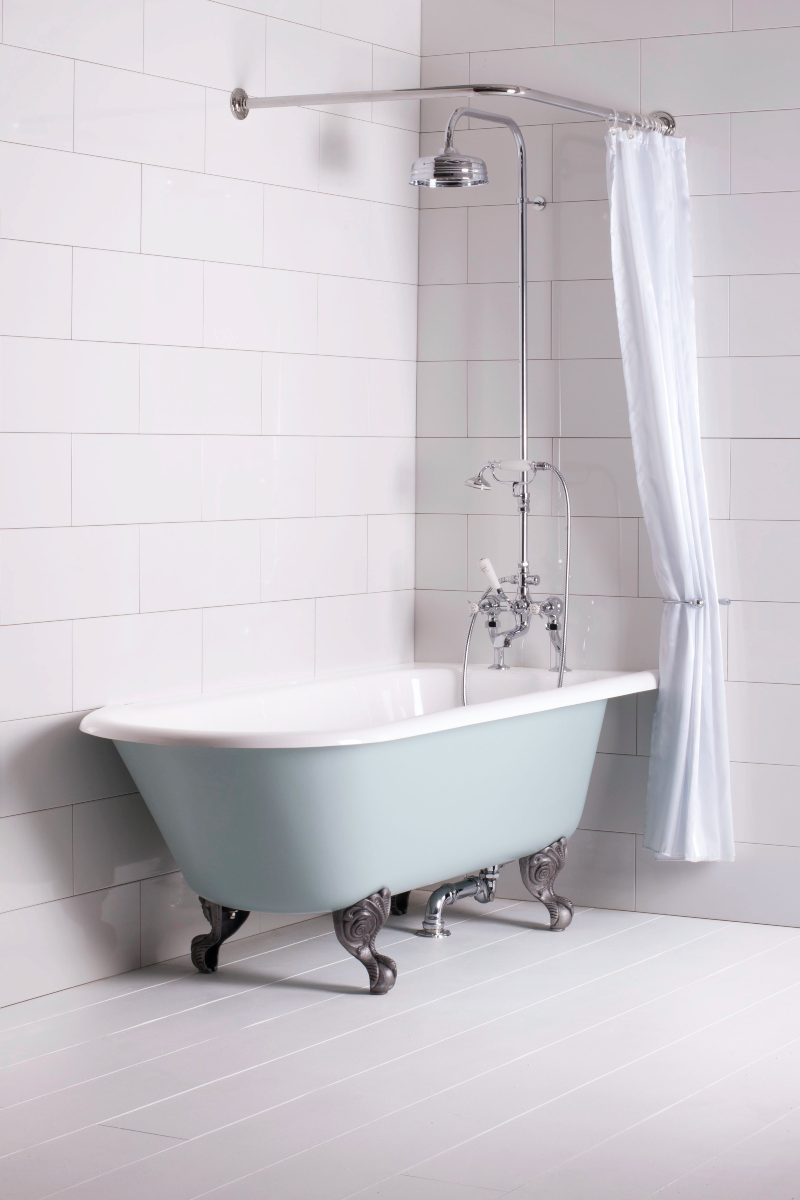 The pastel one
A great way to slowly introduce colour into your bathroom – and any room for that matter – is through subtle pastel shades. Ease your way into the world of colour with a mint green bath, such as the Wessex freestanding bath from Victoria + Albert. A bath in a traditional-style design will add personality to your bathroom and a pastel shade will liven it up. Victoria + Albert offer six standard paint finishes and a spectrum of 194 RAL colours in gloss or matt finishes.
https://www.instagram.com/p/ByDDCAhprOU/?utm_source=ig_web_copy_link
The unique one
You can also add a colourful touch to your bathroom though the bathtub's material rather than its finish. Choose a copper bath like BC Designs's copper boat bath, from £3,906 – what is more, copper baths will maintain the water temperature for longer than a traditional cast iron bath would, which makes them perfect for spa-like pamper nights where you can relax for a couple of hours in the bath without the water getting cold.
https://www.instagram.com/p/Bkj9pjDHOjt/?utm_source=ig_web_copy_link
The monochrome one
Would you like to give your bathroom a new, fresh look but are not too sure about choosing colour? Ever though of going for a black bathtub instead of the classic white? This graphite bath from Holborn Bathrooms has double-ended bow sides for comfort – plus, the matt black with brass plinth will add a touch of luxurious to your bathroom. You can add character with a unique black and white tile design and choose metallic accessories to complete the look.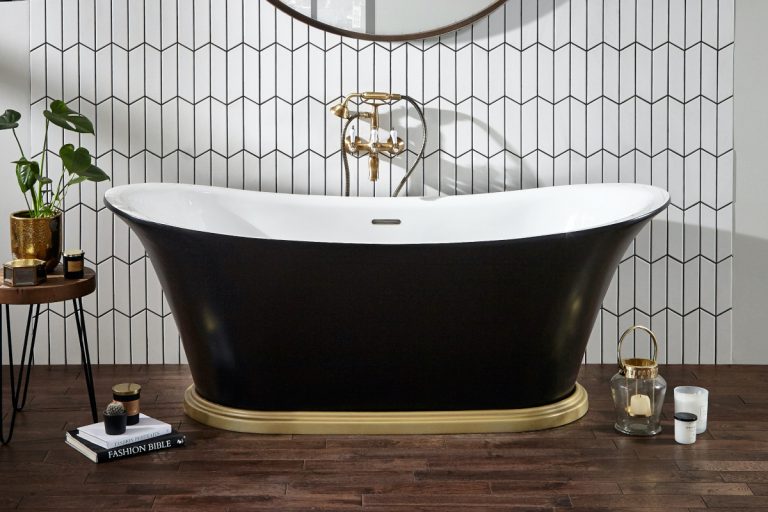 The compact one
Even if you have a really small bathroom, you can now find a bath that will fit – so, go far a taller and more narrow design and make the most of your bathroom space.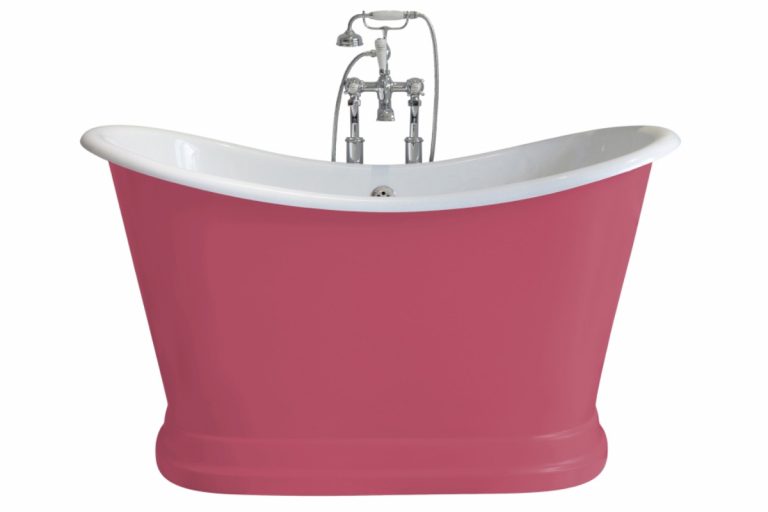 The bold one
Do you want to create a statement look in your bathroom? Then, go for a stand-out design like this oxidised copper bath – plus, the copper material will keep the water temperature hot for longer.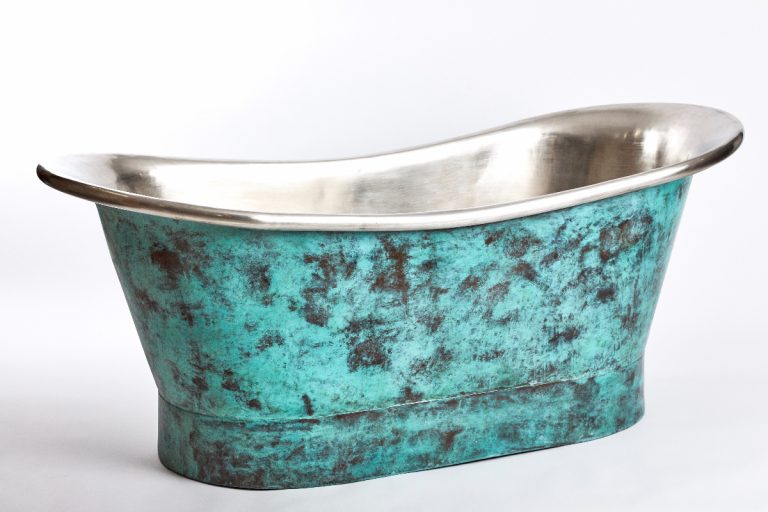 The bright one
There are so many stunning designs on the market, but this vivid orange shade has definitely caught my eye. Make a bright coloured freestanding bath the focal point of your bathroom.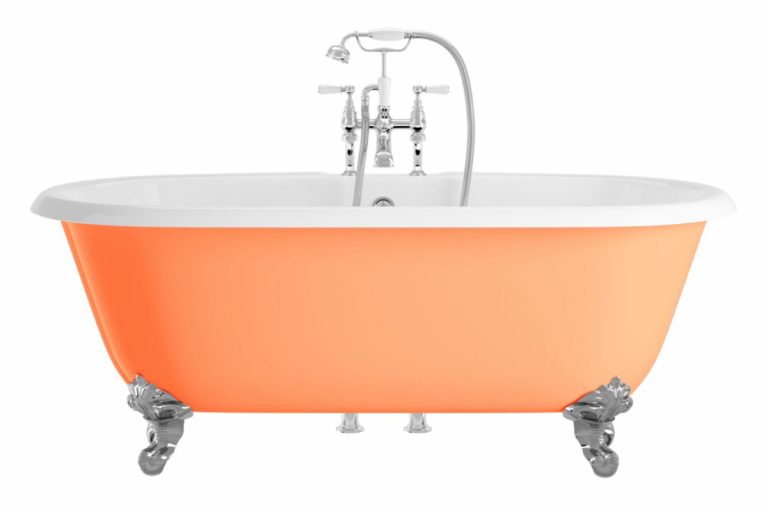 The luxurious one
This simple, yet glam bath is perfect for creating a contemporary look in your bathroom. The muted shade makes it blend in and become a part of your overall design.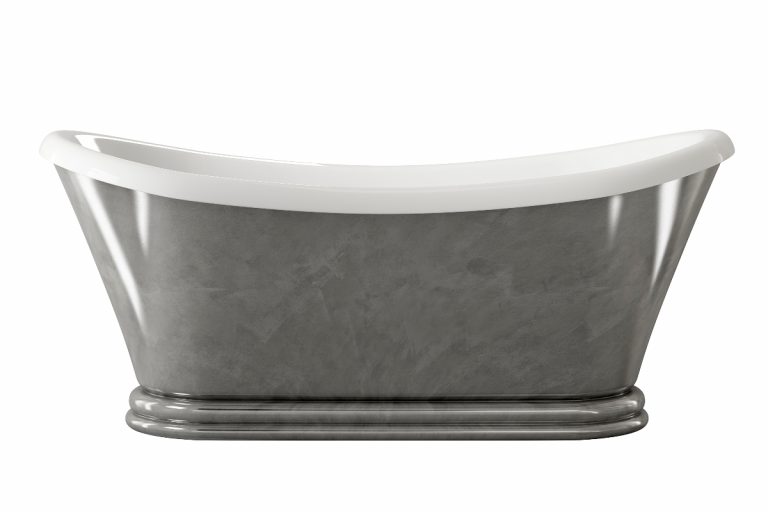 The classic one
Do you want a design that will stand the test of time? Go for the this timeless Victorian double ended roll top bath from Victoria + Albert. What's more, you can personalise it by choosing your favourite shade from the 194 RAL colours, in matt or gloss finish.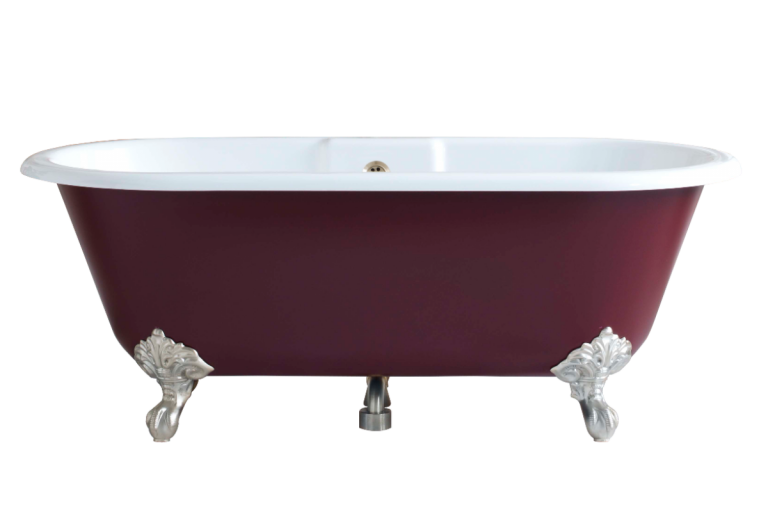 The spa-like one
Who doesn't want to create a wellness spot in the comfort of their home? A freestanding bath is the place to start. This bath from BC Designs can help you achieve a spa-like bathroom look because of it's sleek design and think black frame. Heard of water therapy? Find out more here.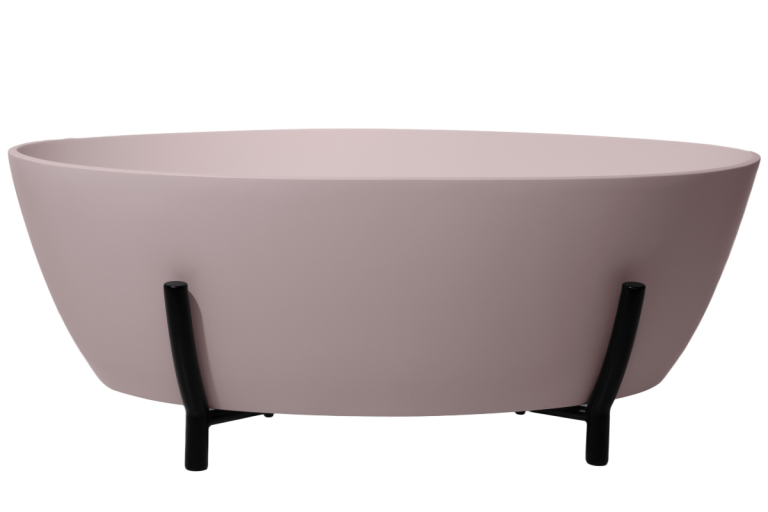 Featured image: Choose a colourful bath to liven up your bathroom. iStock/poligonchik
About Post Author