With bedroom decor, a touch of glamour and style is essential, and giving the room a fresh look is always a good idea too. Think

architectural ideas, statement pieces and luxurious textures – we've rounded up the most show-stopping designs to make adding the wow factor back in your bedroom easier.
Bedroom decor: here are six great ideas for a breathtaking bedroom. No matter the size of your room, you can still incorporate these ideas and give your bedroom an upgrade.
Bathroom decor tips for a stunning space
Add a bath
Our first bedroom decor tip is to add a bath. "A freestanding bath in the bedroom offers a sense of pure luxury and grandeur," says Barrie Cutchie, design director of BC Designs. He's right – there's a wonderful sense of wellbeing created by enjoying a long, relaxing soak before tumbling into bed.  
This look tends to work best in larger bedrooms with lots space to show off a bath as a statement feature, however, there are some smaller freestanding tubs available. To add wow to your bedroom decor, make sure to choose a statement design, from cast iron, claw-footed and roll-top traditional looks to contemporary sculptural shapes.
Pipes will usually need to run under and up through the floor, rather than behind the wall, so you'll need to check with your plumber that this can be accommodated and ensure that the floor itself won't be damaged by splashes. A qualified electrician can advise on safe wiring and lighting fixtures, protected against water ingress.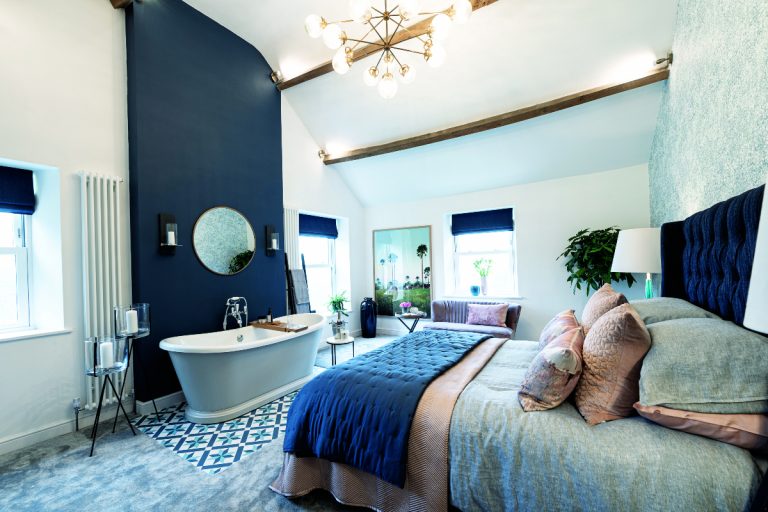 Make the bed
grand
Given that the bed is the focus of a bedroom, it's worth making it as impressive as possible. Of course, a larger bed with space to stretch out tends to be more comfortable, but it can also pay dividends in the wow-factor style stakes – something that our forefathers were aware of when they chose four poster beds for the grand homes of yesteryear.
You can choose a contemporary four posters, a fabric-covered upholstered wall, or have a bespoke design made with built-in bedside cabinets and lighting, available from interior designers.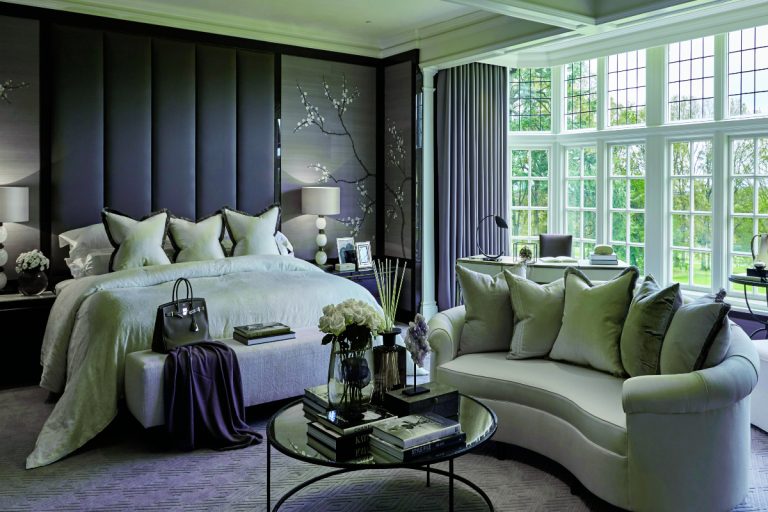 More ideas for elevating your bedroom decor
Stylish headboards
A striking headboard is one of the simplest, yet most effective, ways of adding an impressive feature to your bedroom decor, drawing the eye to the central feature and adding personality to the design. While a headboard should be comfortable to rest your head against when sitting up in bed, beyond that the options are almost endless – in terms of fabric types and designs, upholstery fillings and styles, sizes and shapes.
"Standard headboard heights are usually 70 to 80cm above the mattress, but extra tall designs can look impressive," says Sheryl Long from the creative team at The Headboard Workshop. "The golden rule is to consider the balance of height against the proportions of the bed and of the room."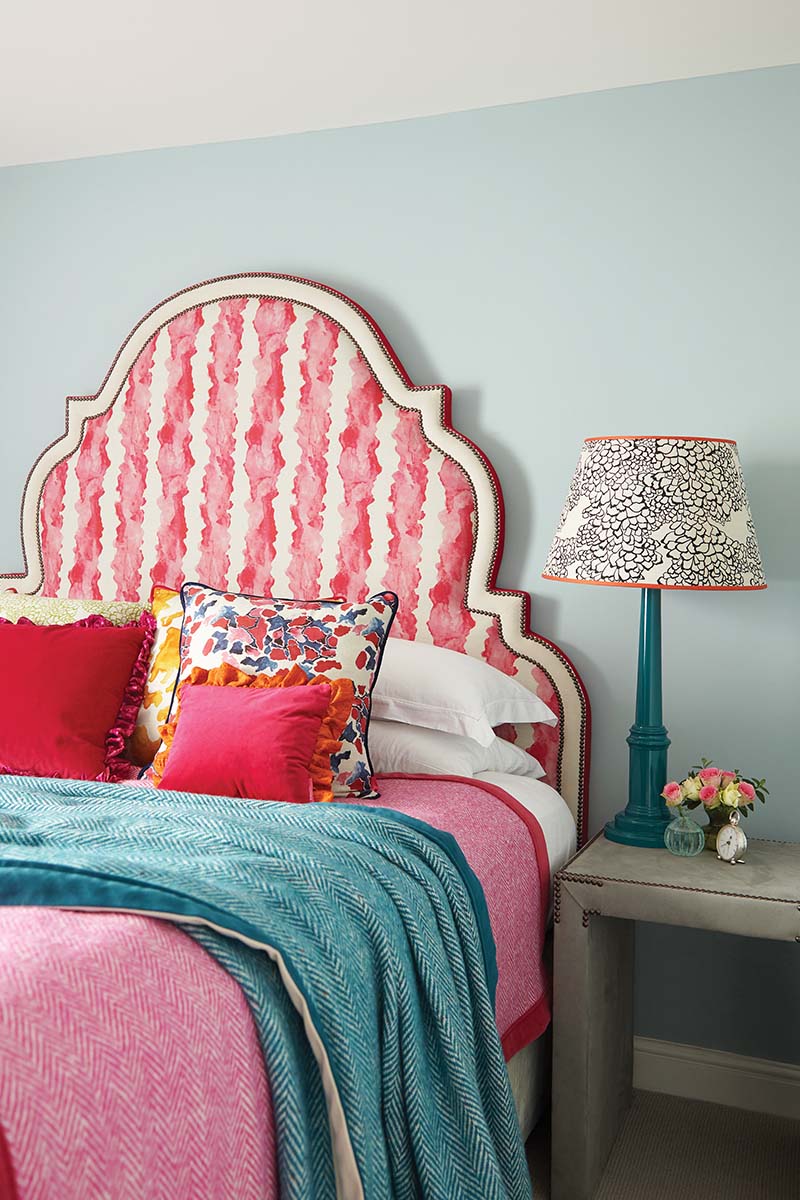 Use your room shape
wisely
Every room has its features, even if it is simply a window. Identify what you like about the room – you might be lucky enough to have a balcony, a skylight, a sloping ceiling, an original fireplace or a quirky shape – and then work with it to accentuate the personality and impact of the space with bedroom decor. From curtains or blinds in a stunning fabric to an eye-catching fire surround, there are plenty of ways to enhance the room's features and add decorative wow.
Custom made fitted furniture is one of the best ways to accentuate the unusual shape of a room as well boost its storage capabilities. A wall of panelled, mirrored or fabric-clad wardrobes can create a strong impression, as can fitted shelves for beautiful displays.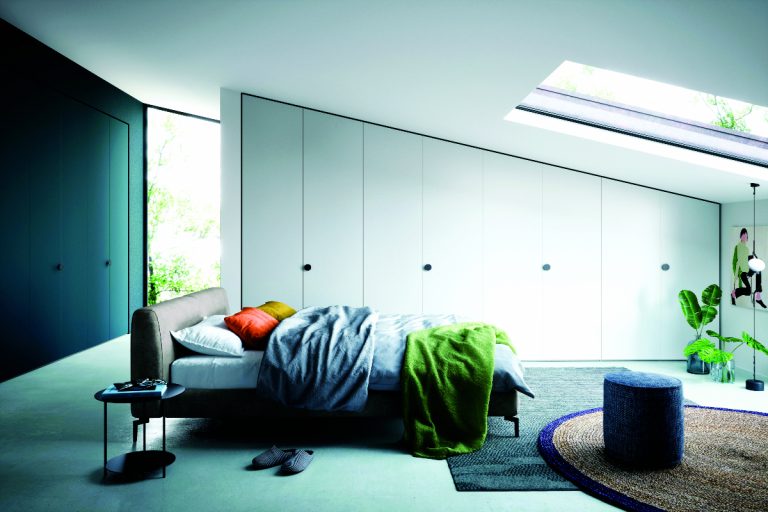 More clever ideas for enhancing bedroom decor
Be clever with space
A spacious feel will always make bedroom decor seem more memorable and luxurious, so it's worth considering whether you can move internal walls to 'steal' some space from adjoining rooms or landings. If a bulky wardrobe is taking up too much space in your bedroom, can you create a dressing area in an adjacent room instead and move the cupboards there?
Sometimes, moving an internal doorway can free up wall space to allow for a larger bed, while a pocket door that slides into a wall cavity is less intrusive that a standard inward-opening hinged door. "It is also worth considering whether you can increase the height of your bedroom by exposing space underneath the roof," says interior designer Sean Cochrane of Cochrane Design. "This can significantly improve its roomy feel whilst adding a great sense of drama."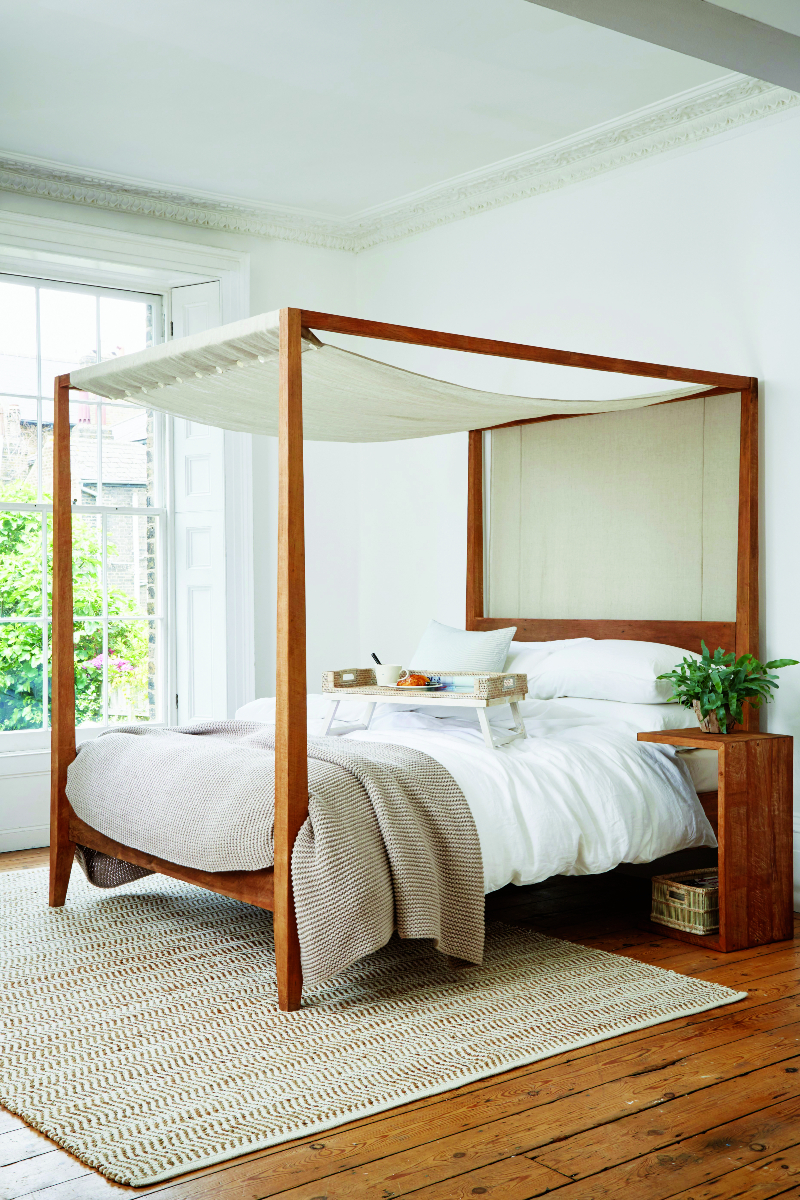 Choose a smart screen
An open plan room always creates impact, especially if there are large windows to accentuate the airy feel. But a large space needs thoughtful zoning to make it work from a practical perspective and to ensure that it has focus and flow. Take some time to consider how you will use the room and the features you would like to include in addition to the bed: perhaps a dressing area, a freestanding bath, a shower ensuite with vanity unit, a dressing table or an area with soft seating for relaxing, reading or watching TV. After this, you can choose your bedroom decor.
The placement of furniture can create natural zones within a room, but sometimes a partition wall is required, such as a standard internal wall to provide privacy in an ensuite or a half-height wall, useful for safely screening a staircase. Transparent glass walls and metal-framed glazed screens are good for zoning an area such as a dressing space or vanity unit, without blocking natural light.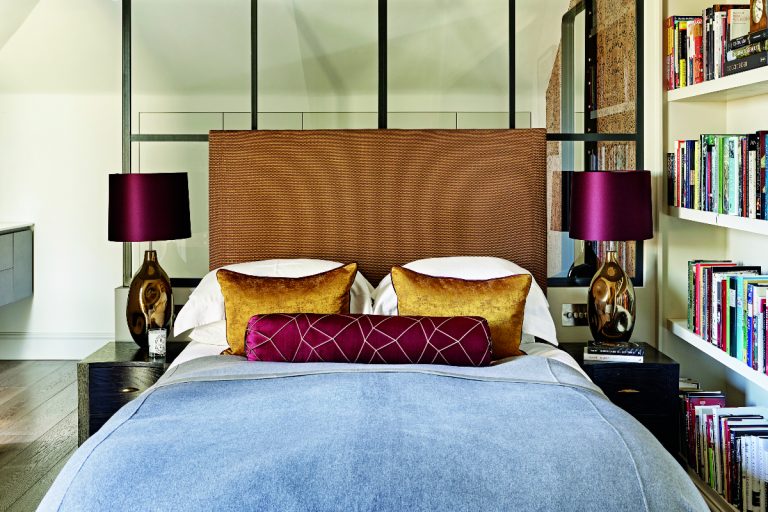 Featured image: iStock/KatarzynaBialasiewicz
This feature was originally written by Hannah Talmage and was published in June 2020. It was updated by Ariane Sherine in July 2022.
Enjoyed this feature on bedroom decor? Then you'll love our feature on fitted bedroom wardrobes.
About Post Author