In need of extra storage? Fitted wardrobes are the ideal solution. Forget those dated designs and say hello to classic (but totally stylish) and contemporary designs with sliding doors, stand-out hardware and innovative organising solutions.
If you're tempted to upgrade your bedroom storage with fitted wardrobes, here are all your questions answered, from cost to how to update your existing design…
Can I find fitted wardrobes near me?
How long has it been since you popped by your local showrooms? Local joiners and manufacturers are sometimes overlooked in favour of big industry names, but they're worth investigating. Find a local designer who will spend the time to get to know you and your lifestyle in order to provide the best products suited to your unique way of living. Great news – we've got you covered, you can use our handy Directory to find experts and design specialists close to you. Make sure to expect a warm welcome and a cuppa.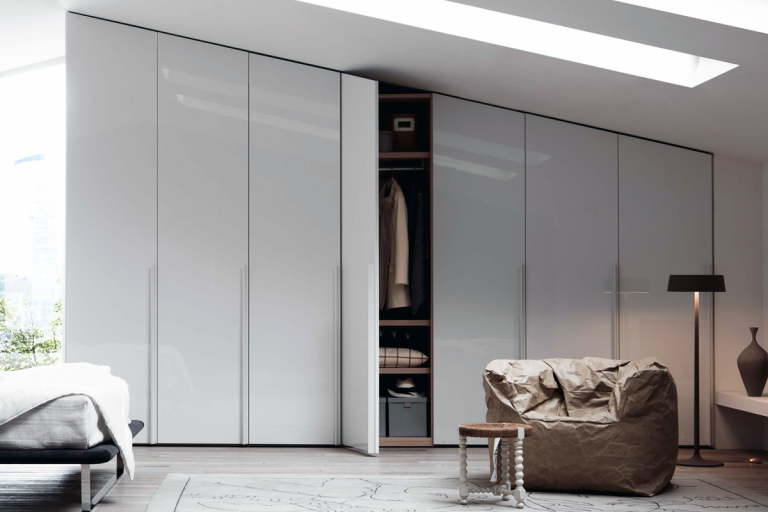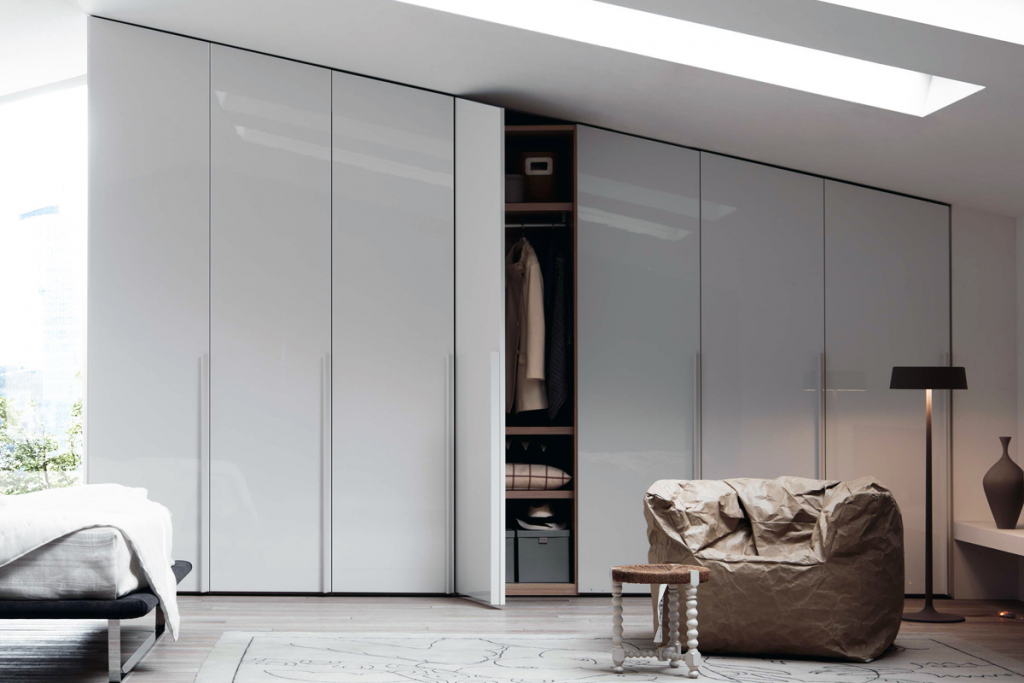 How can I update old fitted wardrobes?
Already got fitted wardrobes and want a refresh? It's a good idea to replace the door fronts and play around with shelving to update your current wardrobe setup. Don't forget to pay attention to those fine details which will make a huge impact, such as handles and drawer knobs. There are plenty of bedroom furniture companies which provide fresh coats of paint for door fronts, or why not try panelling for added interest?
How can I make fitted wardrobes?
If you are the DIY type or willing to take your skills to the next level, then you can build your own fitted wardrobe using timber from your local builders' merchant or DIY store, for example. You will also need the right equipment, like measuring tape to assess the space you have available, a saw and screwdriver, an electric drill and screws, wood plane and adhesive. It's a more affordable way to expand your storage space and have fun with it in the meantime as you can fully customise it to your style. But don't embark on such a project if you lack the skills – expert joiners will bring your dream space to life with ease and in a safe environment.
Another great way to put together your own fitted wardrobe, which you have probably already seen many times on social media, is to go for customisable designs, such as the IKEA Pax wardrobe that will give you the feel and look of built-in wardrobes on a budget.
So, how much do fitted wardrobes cost?
Depending on the size of your scheme, expect to pay anything from £500 for Crown Imperial designs, from £1000 for a contemporary style from Go Modern or Neatsmith, £2000 and up for a sleek Sharps fitted wardrobe, and from £3000 for classic Daval furniture. Bear in mind that the more advanced you go with the internal configurations, the higher the cost is likely to be.
Do also keep in mind that this investment will last you for years to come, while packing style and functionality.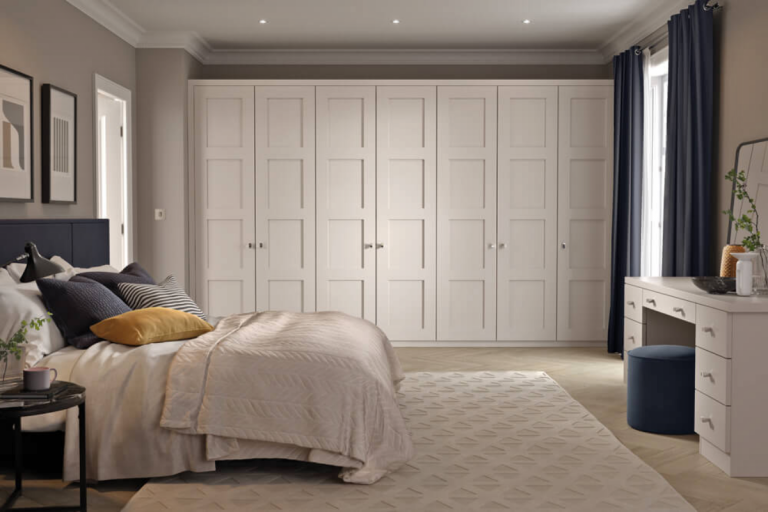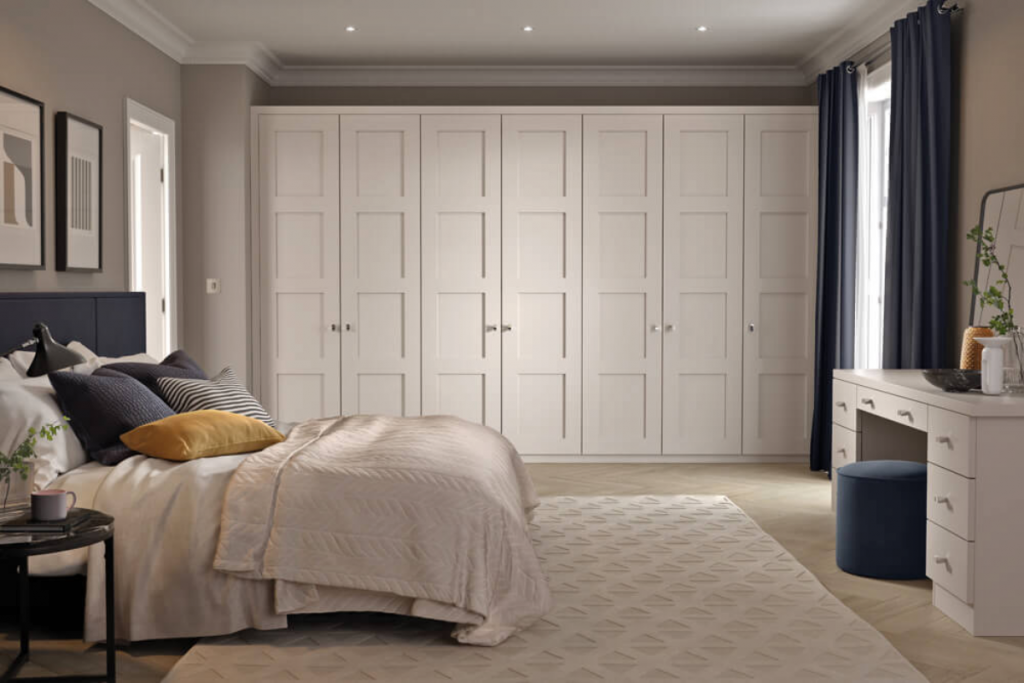 Got more questions about fitted wardrobes? Leave them in the comments…
Featured image: Manhattan Slate Grey bedroom, from £2000, Sharps.