Bedroom planning ideas are essential when you're renovating the third most important room in the house. Attention should be paid to getting your layout right – but what's the best approach? We asked interior designer Omar Bhatti for his top tips
THE DESIGN DILEMMA: WHAT ARE THE BEST BEDROOM PLANNING IDEAS?
I'm redesigning my main bedroom and introducing a new look, as well as playing around with the layout. However, I prefer to place my bed so I don't sleep with my back to the door. This is my main consideration, with the rest of the space planned around it. What are some great bedroom planning ideas, and how do I make sure the flow works?
THE EXPERT'S ANSWER
Your private spaces in which to recharge and rest, bedrooms are a key part of every home. Curiously, they are often overlooked in favour of living areas and kitchen-diners. This may be because these are traditionally perceived as more dynamic, sociable and public rooms. Often, when tackling a home renovation, I will need to gently shepherd my clients' attention to their bedroom. I ask them how they spend time there. I also ask what shapes, colours and textures prompt feelings of serenity for them to get the best rest.
A key place to begin is with the layout. Ideally, the bed should be the main focus of the room. In feng shui, it symbolises a position of command that allows you to take charge and handle life's many challenges. As a result, the bed should be placed diagonally from your door, while not being in a direct line with it. This way, you'll still be able to see the doorway. This is important, as sleeping with your back to it can create restlessness. Placing your bed against the wall will also offer a sense of grounding security.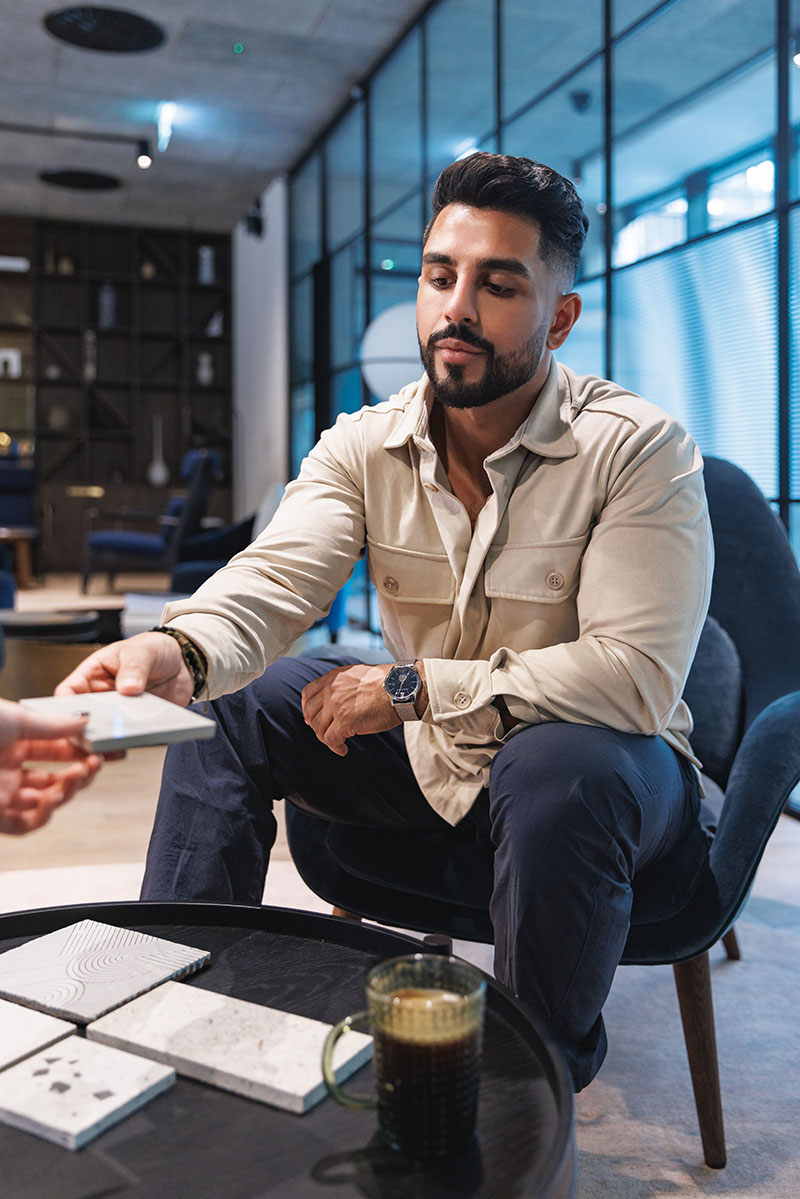 MORE BEDROOM PLANNING IDEAS
Of course, sometimes this arrangement isn't possible. If you have a lack of wall space caused by multiple doors – such as to an ensuite or dressing room – or extensive joinery, sometimes this means having to be more creative. I also personally prefer to situate a bed against the same wall as the entrance to an ensuite, as I don't think it's nice to wake up looking at a bathroom.
Thinking of placing your bed beneath a window? Bear in mind a headboard will block natural light. Instead, opt for a low bateau frame and add plenty of soft pillows so you're still able to sit up and read comfortably. You can also choose a simple electric blind, as the window will be harder to access. If your bedroom has narrow proportions, try adding dimmable wall lights. Combine these with a wall-mounted shelf either side of the bed, instead of hefty bedside tables, to stop it looking too busy.
The bedroom is all about mood, and the look and feel of your space can easily affect yours, so colours play a crucial role. Think about what shades you are most drawn to and the type of palette that makes you feel calm. I think neutral, earthy tones encourage a sense of peace. I like to layer natural materials such as linen with luxurious heavy velvets and Egyptian cotton. This creates a cocooning kind of comfort that invites you in. Maybe you can also add a headboard, as this is a great way to bring in character. Fully padded, shapely options such as scallop-edge designs offer wow factor as well as comfort.
AND FINALLY…
Finally, I like to think bedrooms are the starting point to a well-conceived home. They can be enjoyable spaces in which to spend waking hours too. Why not add a reading corner with a generous armchair and a floor-standing lamp to elevate the room? You could also add a wide bench for sitting on and accommodating clothes, pillows and throws.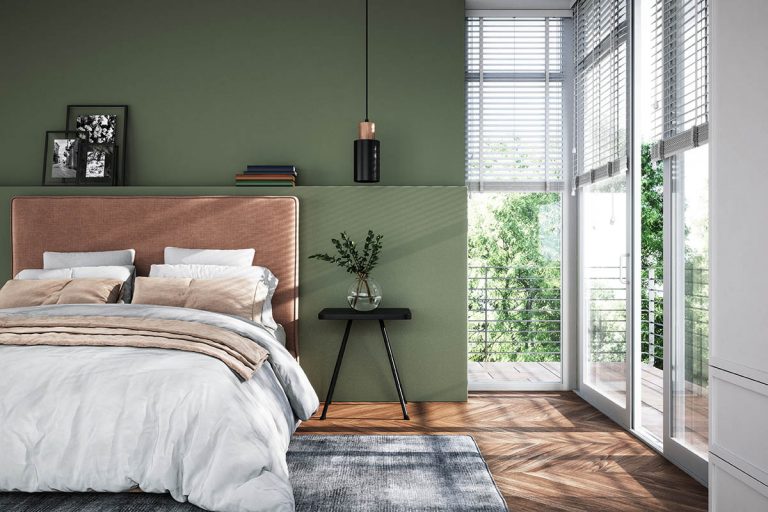 Featured image: Bedroom design by Domkapa, price on application.
Want your bedroom to have that luxe hotel look? Read our feature on hotel bedrooms and get your space looking fabulous.
About Post Author