It's Christmas soon, and many of us are having guests to stay. If you've headed straight to your guest bedroom only to find a mountain of clutter to organise, don't worry. I've got you covered.
I've got plenty of guest bedroom tips to get yours up to a boutique hotel standard. From the basics to all the design details, this Christmas you'll be sure to impress your guests…
Firstly, make sure the bed is comfortable
A key must-have for your guest bedroom is the bed and its mattress. This is where you can decide on the style of your scheme as the bed will help dictate your aesthetic – from bohemian-inspired with a warm colour palette and natural textures to a glamorous space with metallic accents and lush materials.
It is important to choose a comfy mattress for your guests to enjoy a restful night's sleep. After all, nobody wants to wake up with an achy neck or back, right? To ensure you find the right one, read our guide on how to choose a new mattress first.
Or if you've already got your mattress in place, remember to rotate it, especially if it hasn't been used for a long time.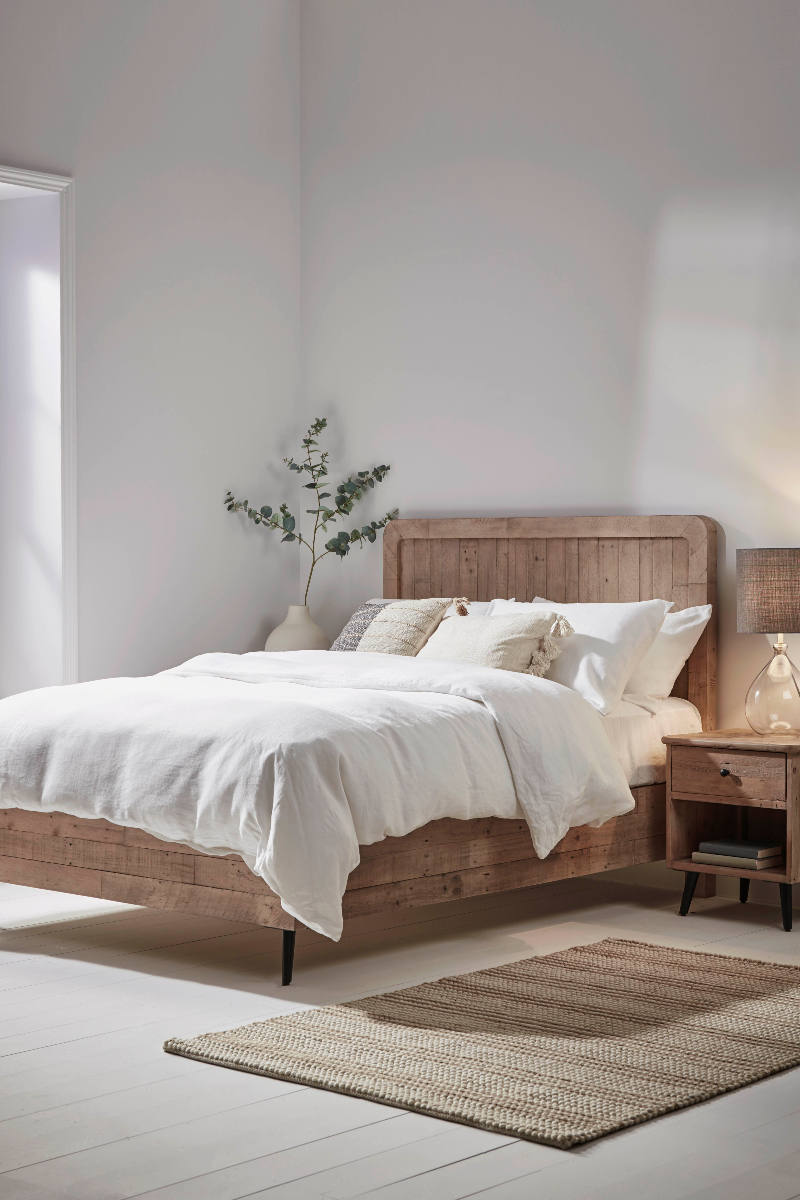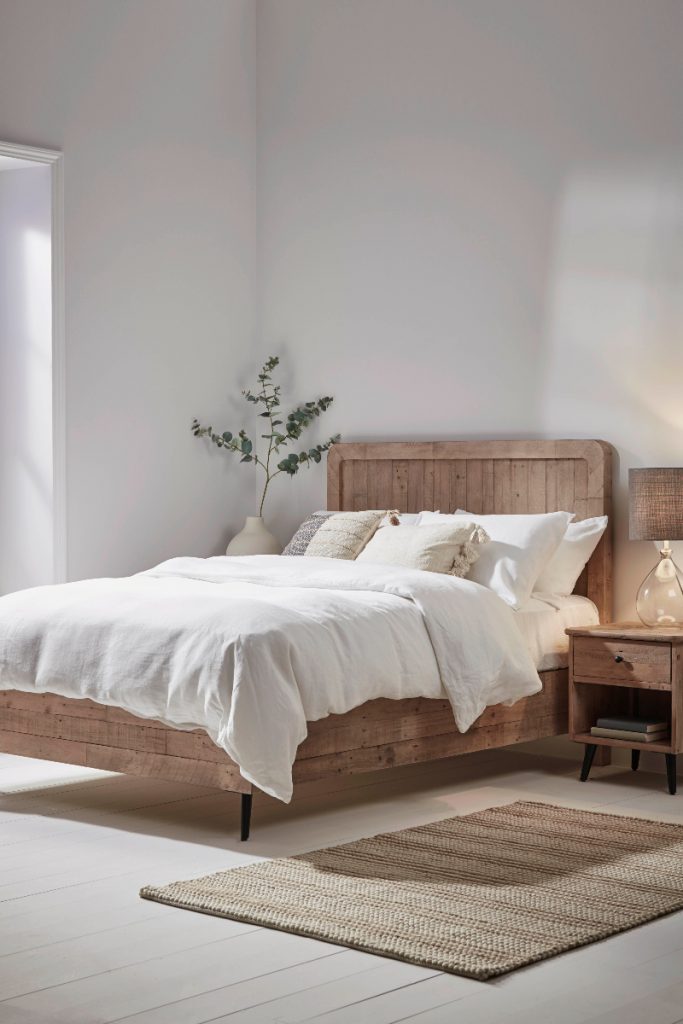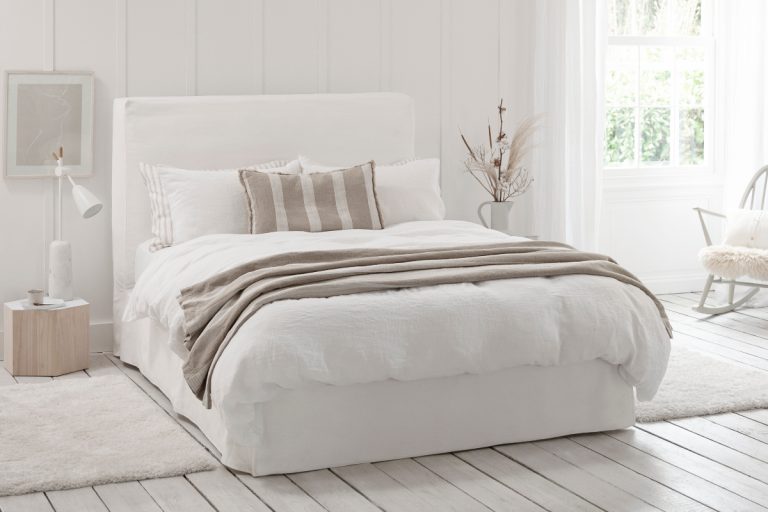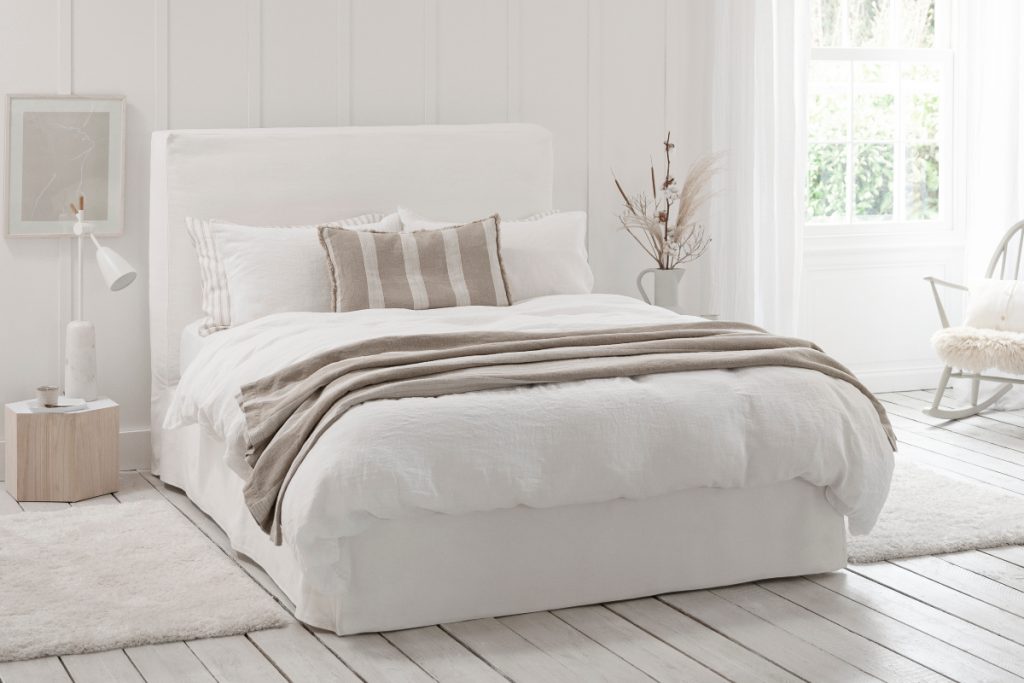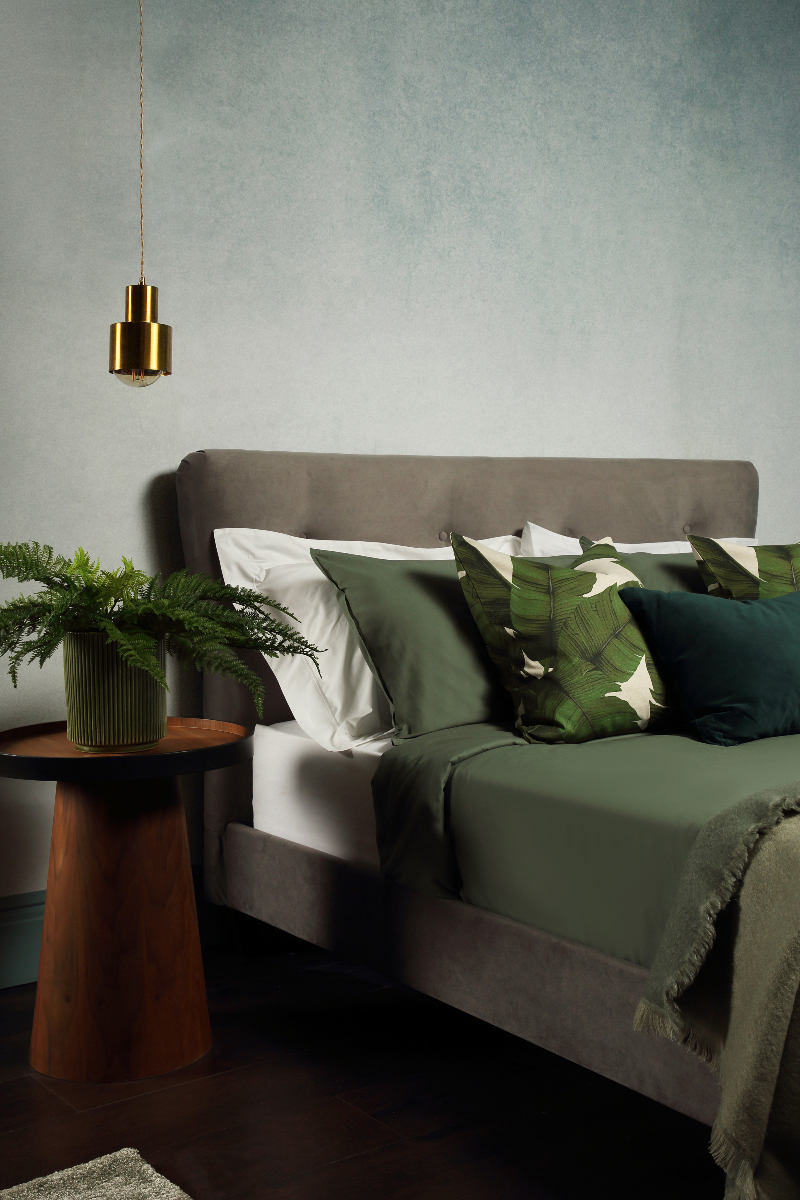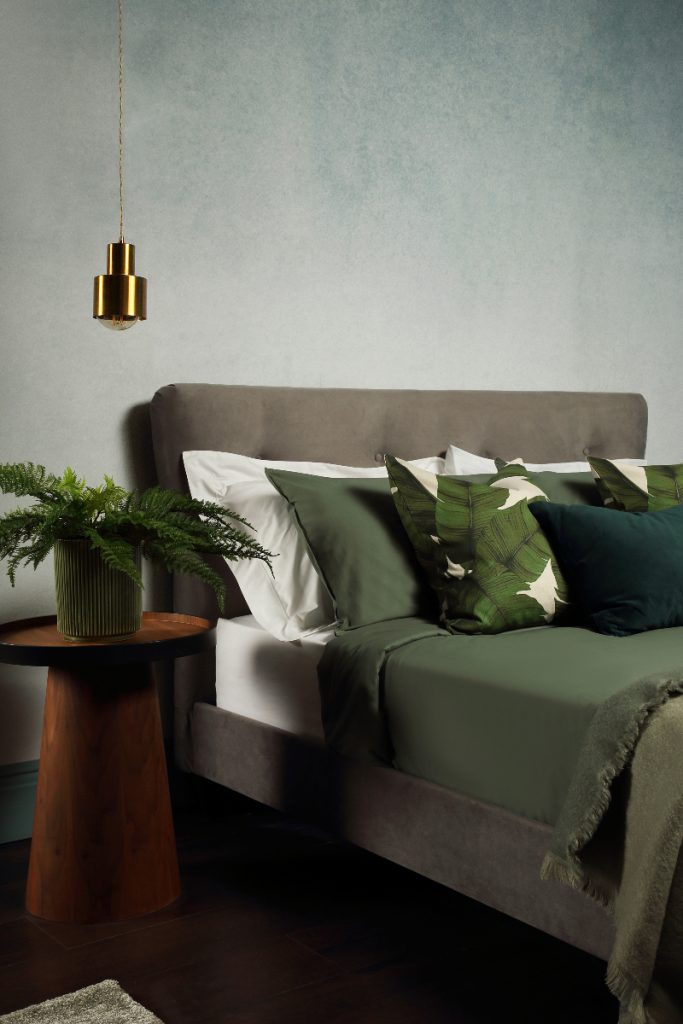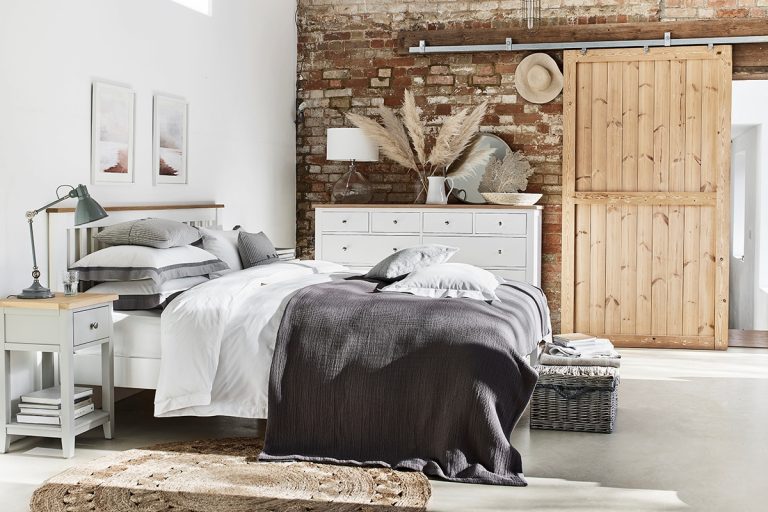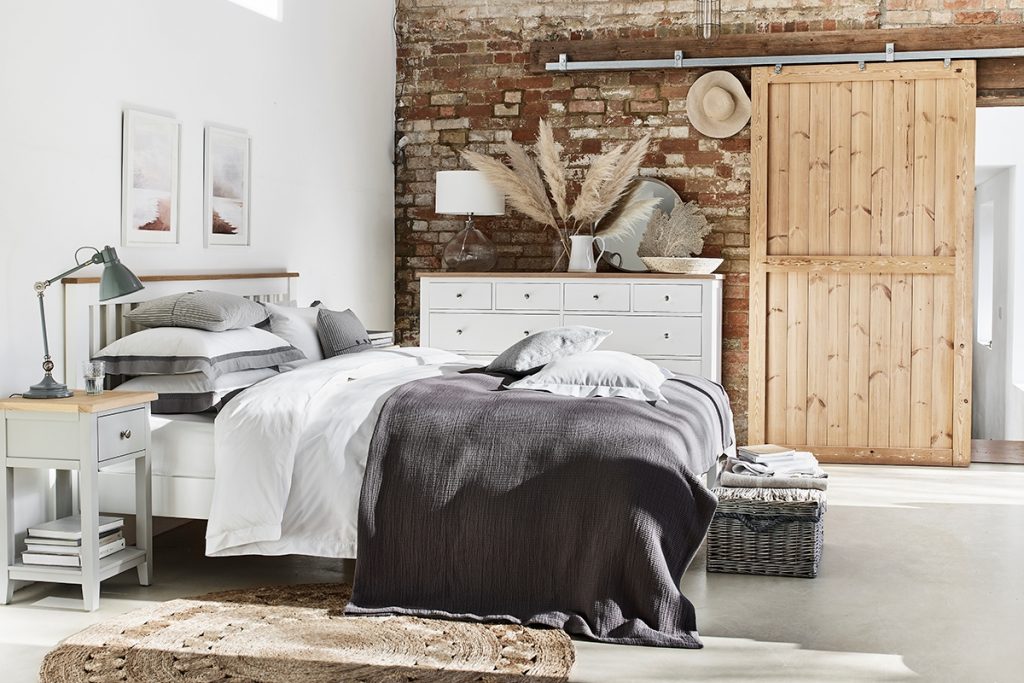 Secondly: short on space? No problem!
Sofa beds are the quiet heroes of small rooms, as they are very practical and can be very stylish too. You can add a two-seater sofa bed in a beige or grey shade in your guest bedroom which will give you plenty of sleeping space, plus you can use it as your cosy reading nook too.
Or choose a statement loveseat in a jewel tone to add a focal point in your design.
With the amount of styles, colours and sizes available nowadays, it might be a bit tricky to find the right one for your space and taste. But luckily, Lindsay put together a handy guide on finding the right size sofa bed for your room.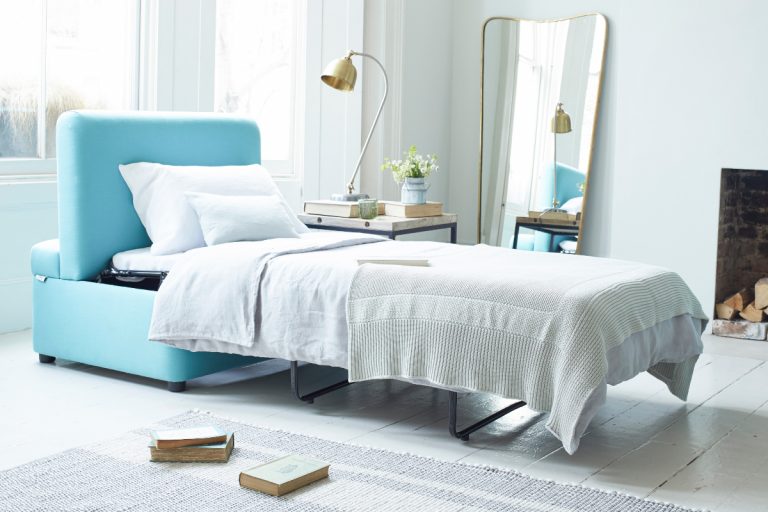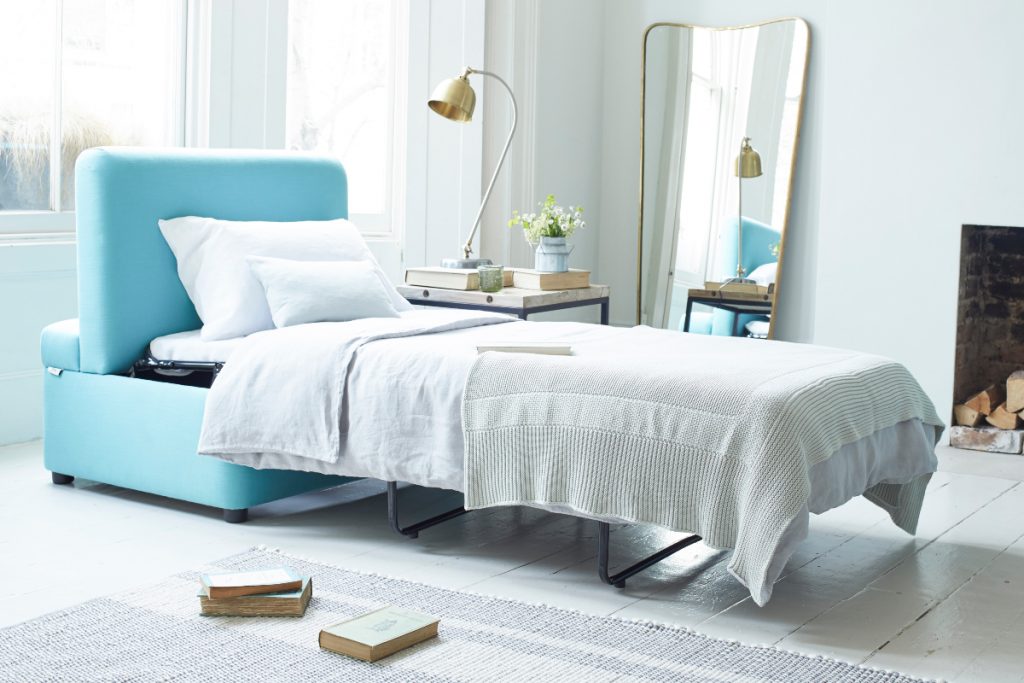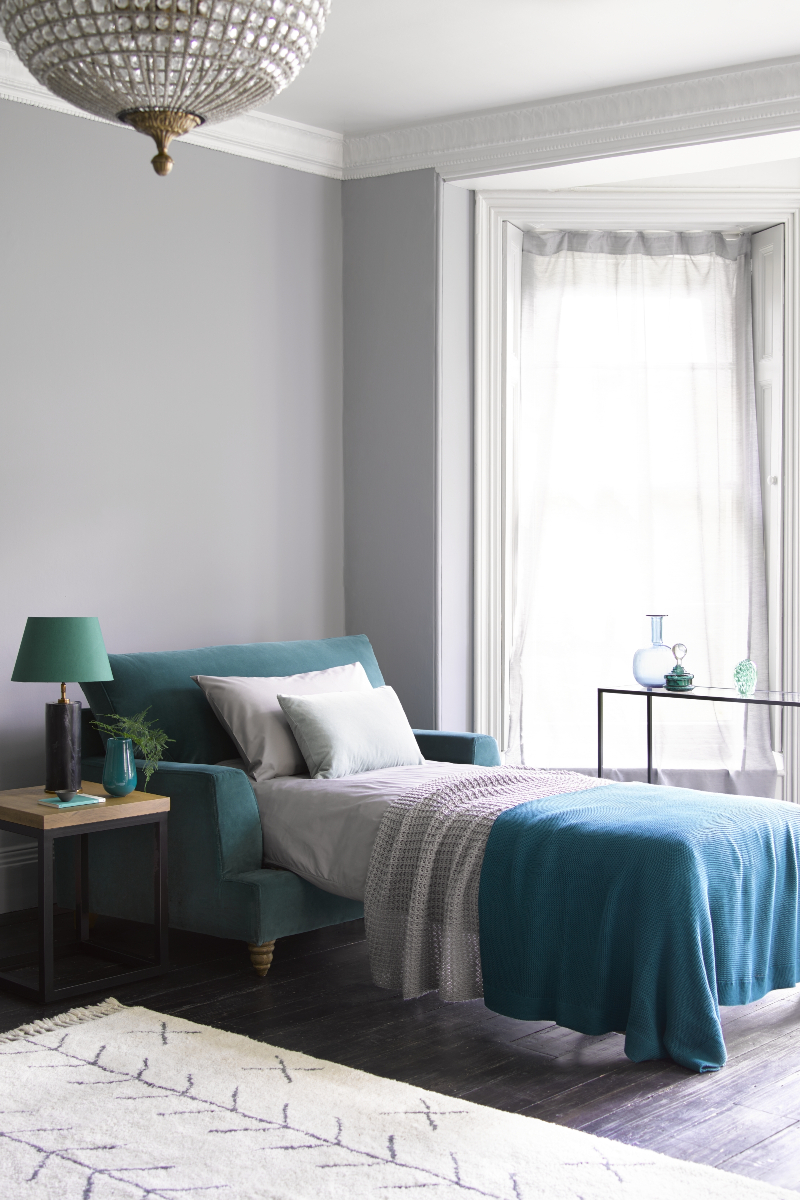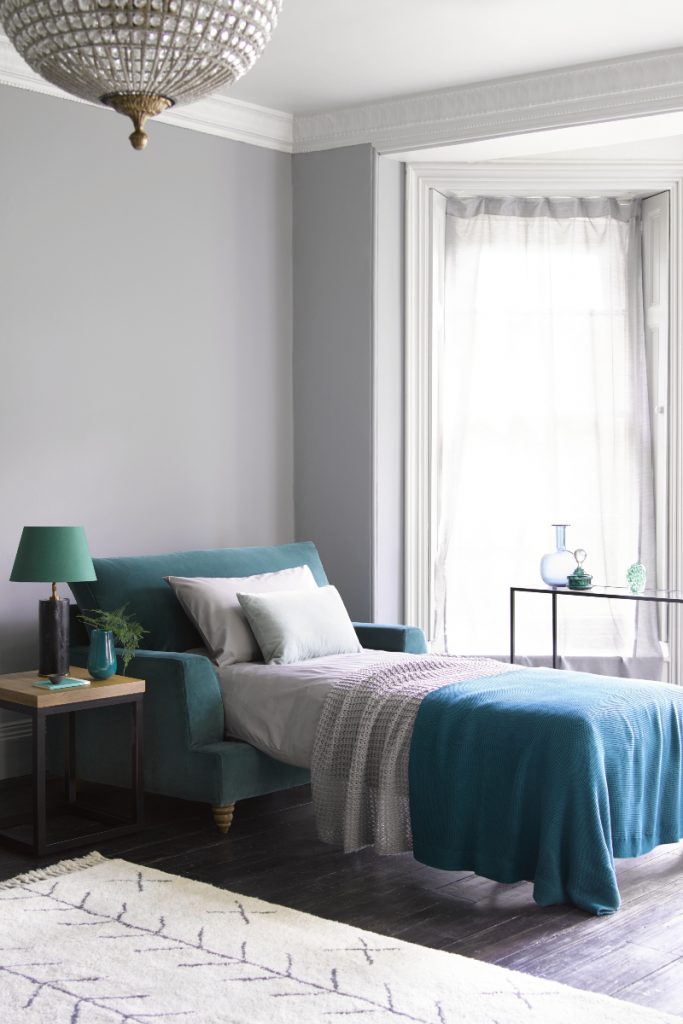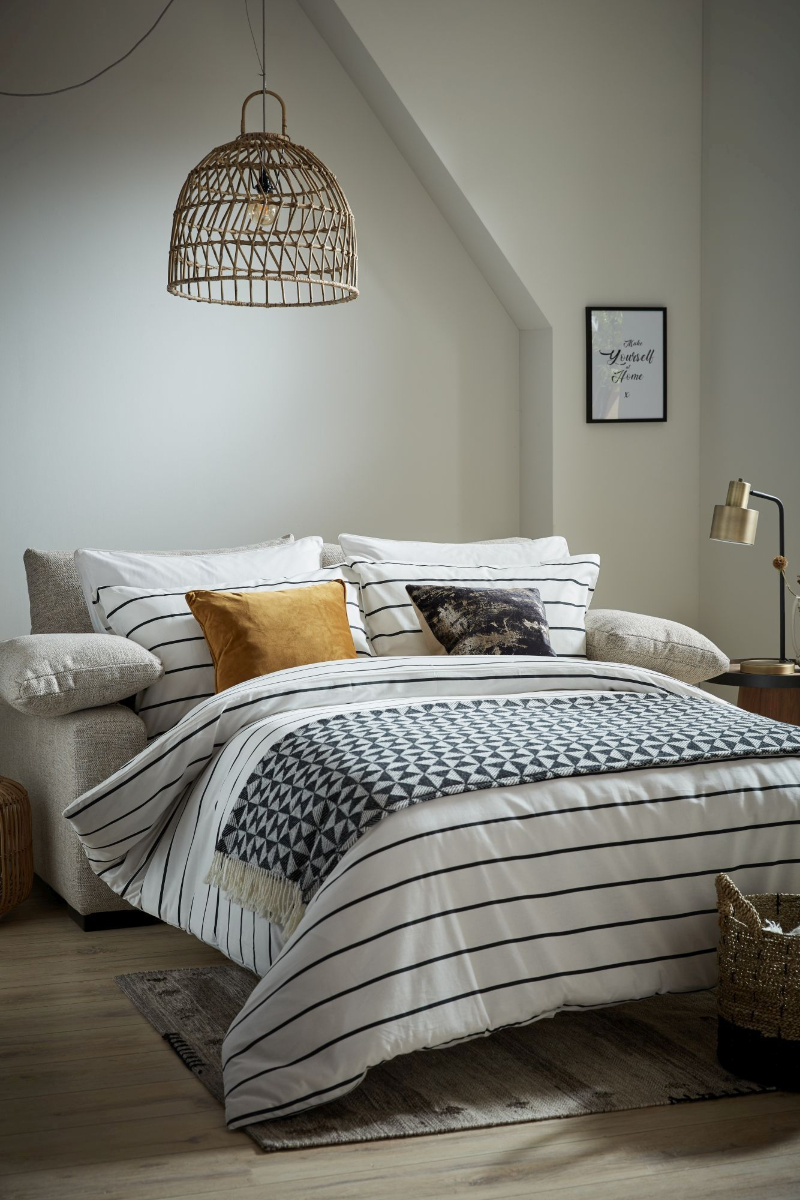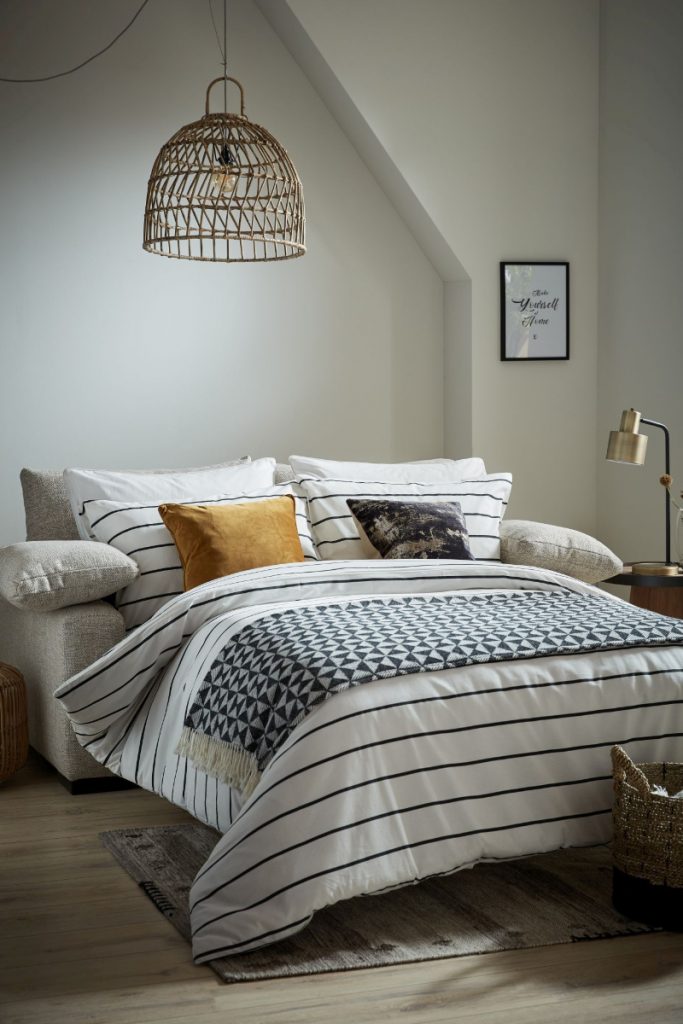 Thirdly: go for quality bedlinen
Think luxurious cotton, airy linen or soft sateen. Recreate that boutique hotel look in your guest bedroom with a stand-out bedding set in breathable fabrics. Go for crisp white bundle for a classic look, or play around with colour to add a pop of personality.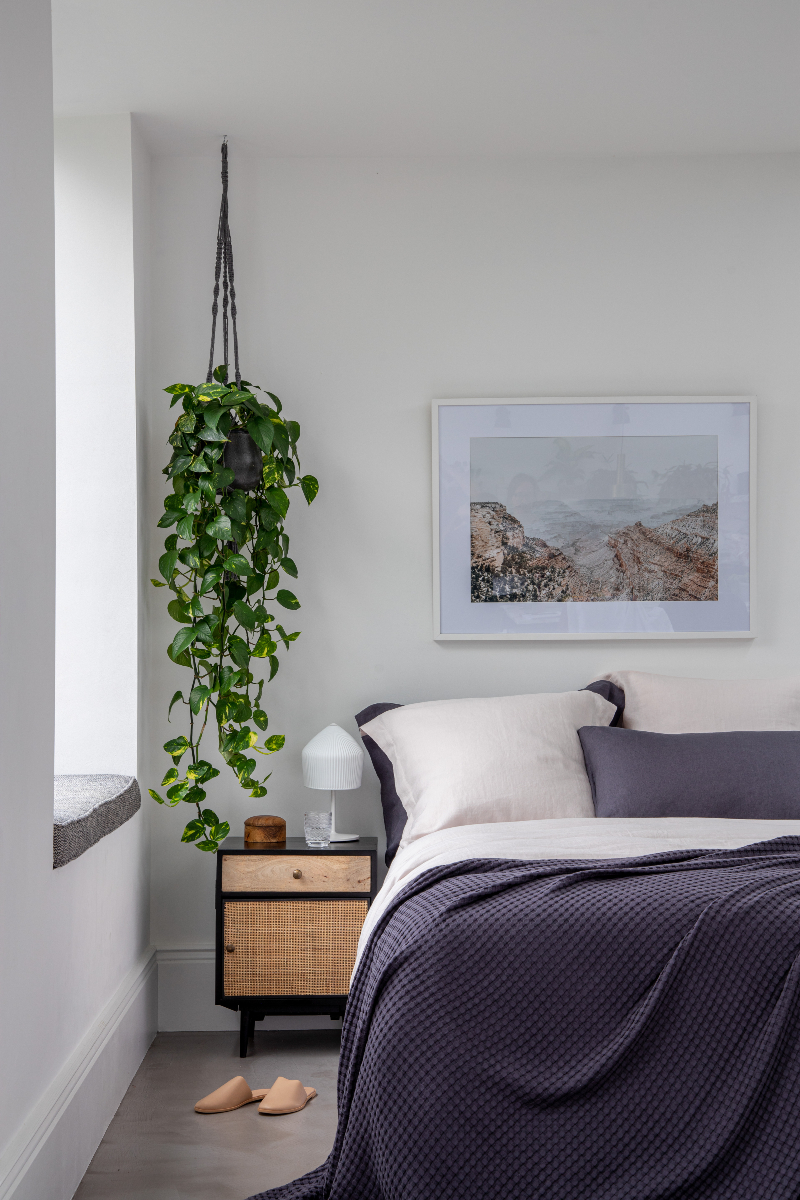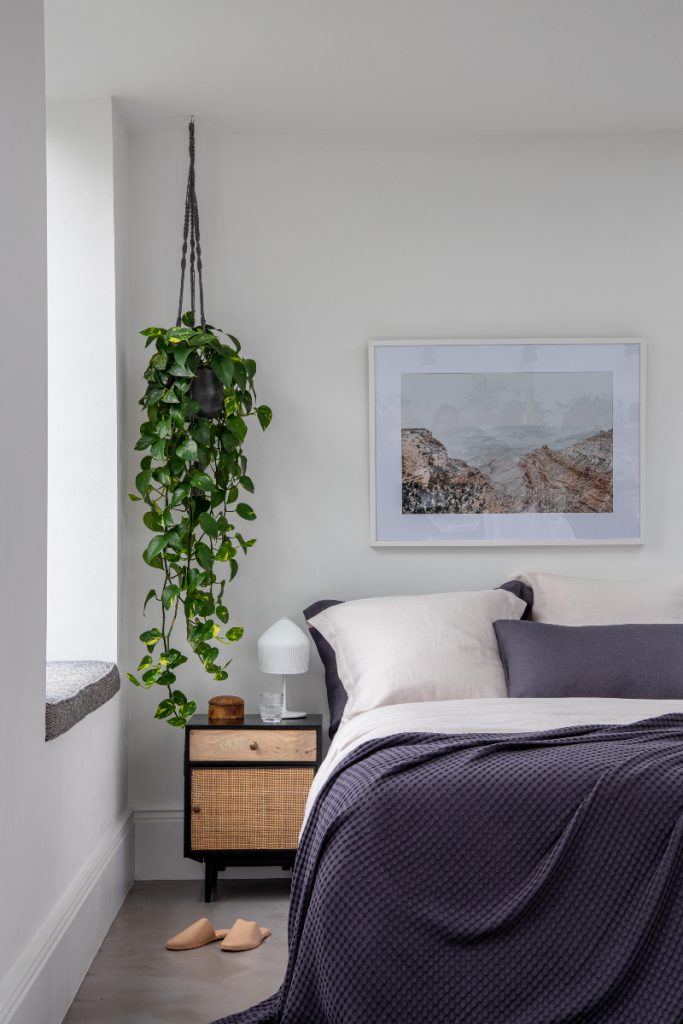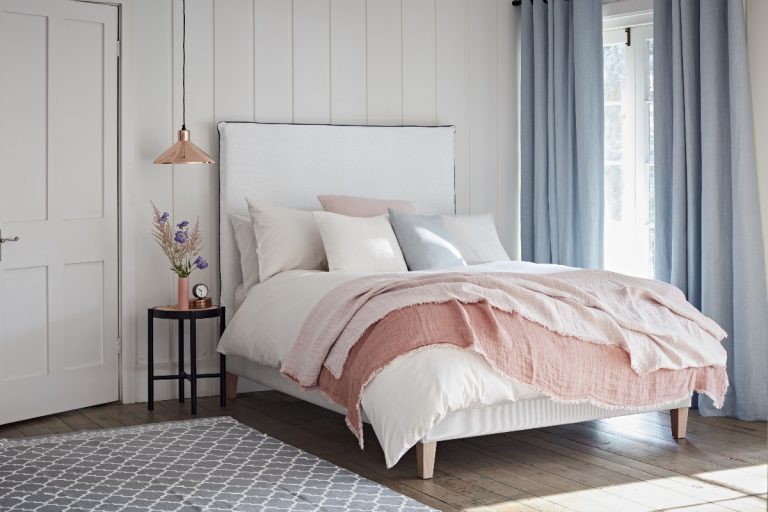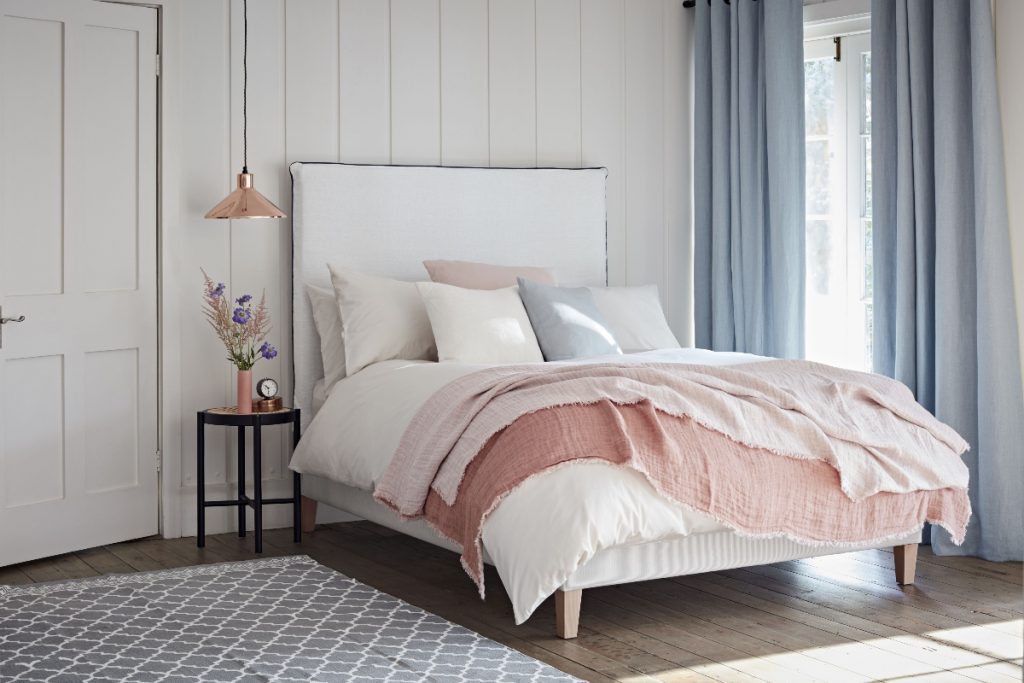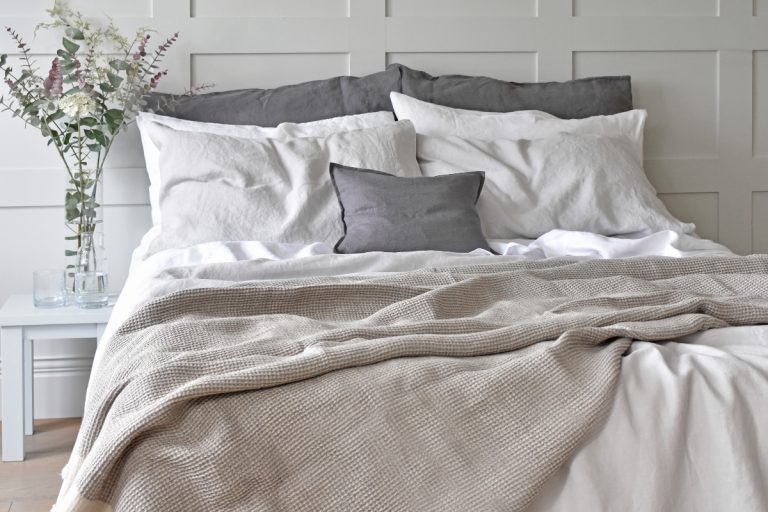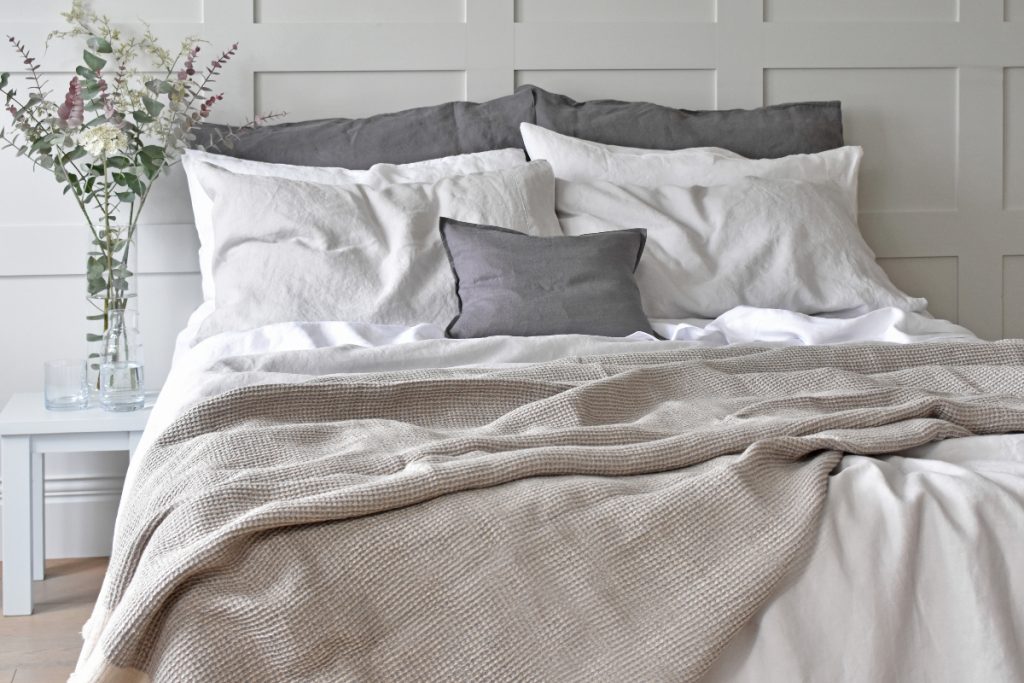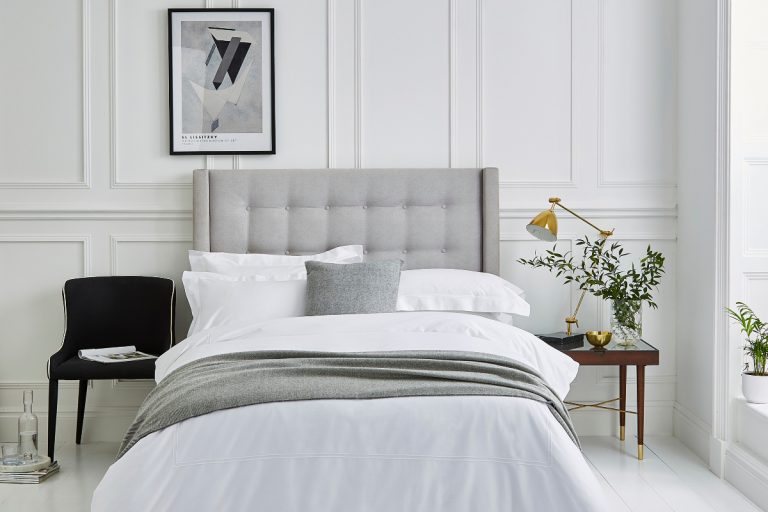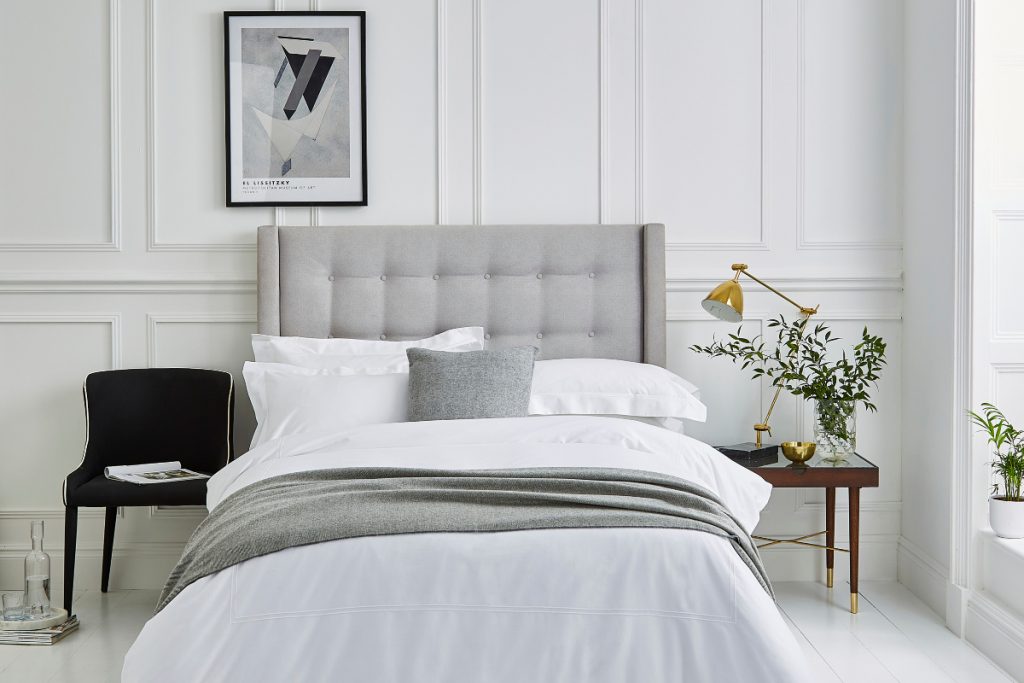 Fourthly, focus on storage, storage… and more storage
You can never ever have enough, right? Your guests be able to unpack and keep their clothing and essentials fresh and tidy during their trip. You'll also benefit from the extra storage space too. So, add a large wardrobe, a rattan sideboard or a spacious dresser to maintain an organised and practical room.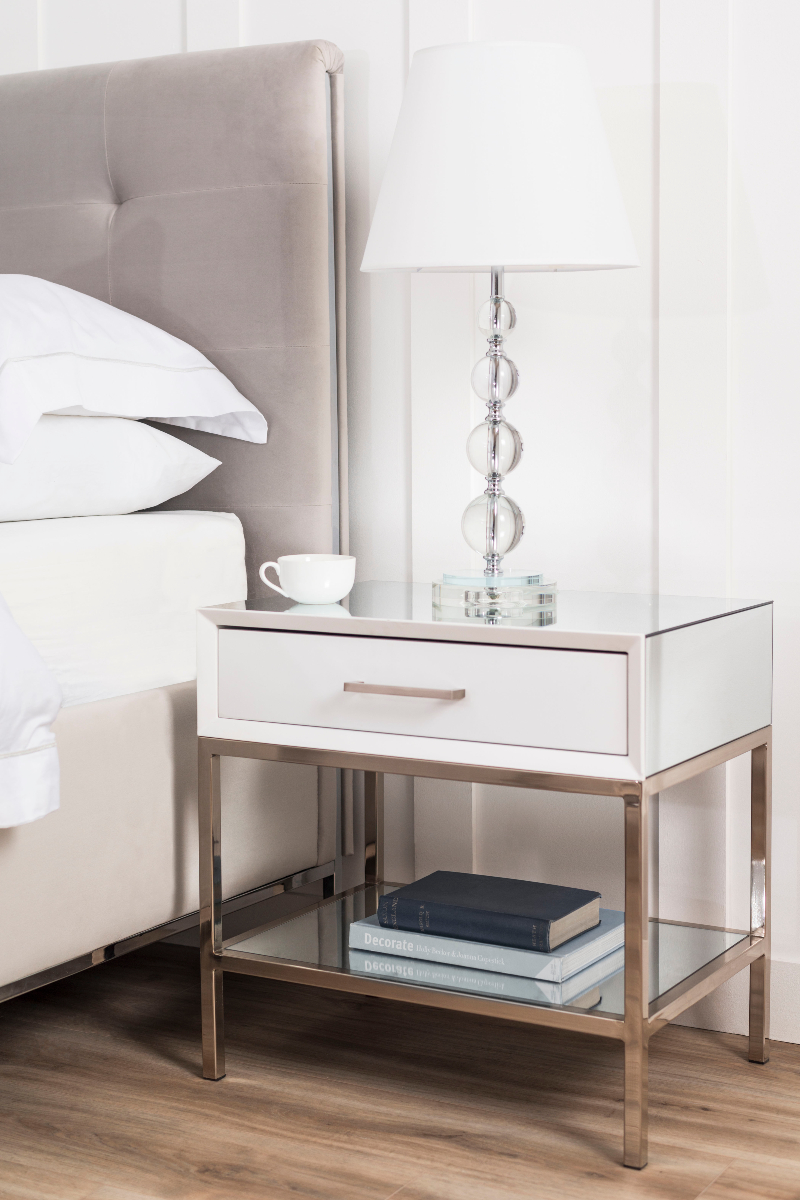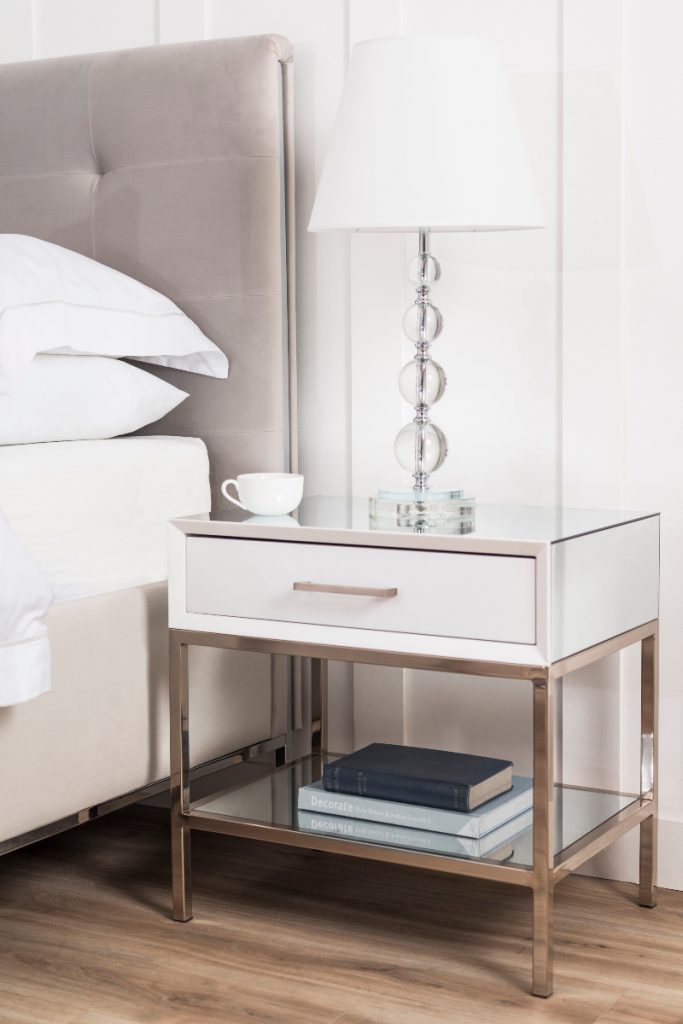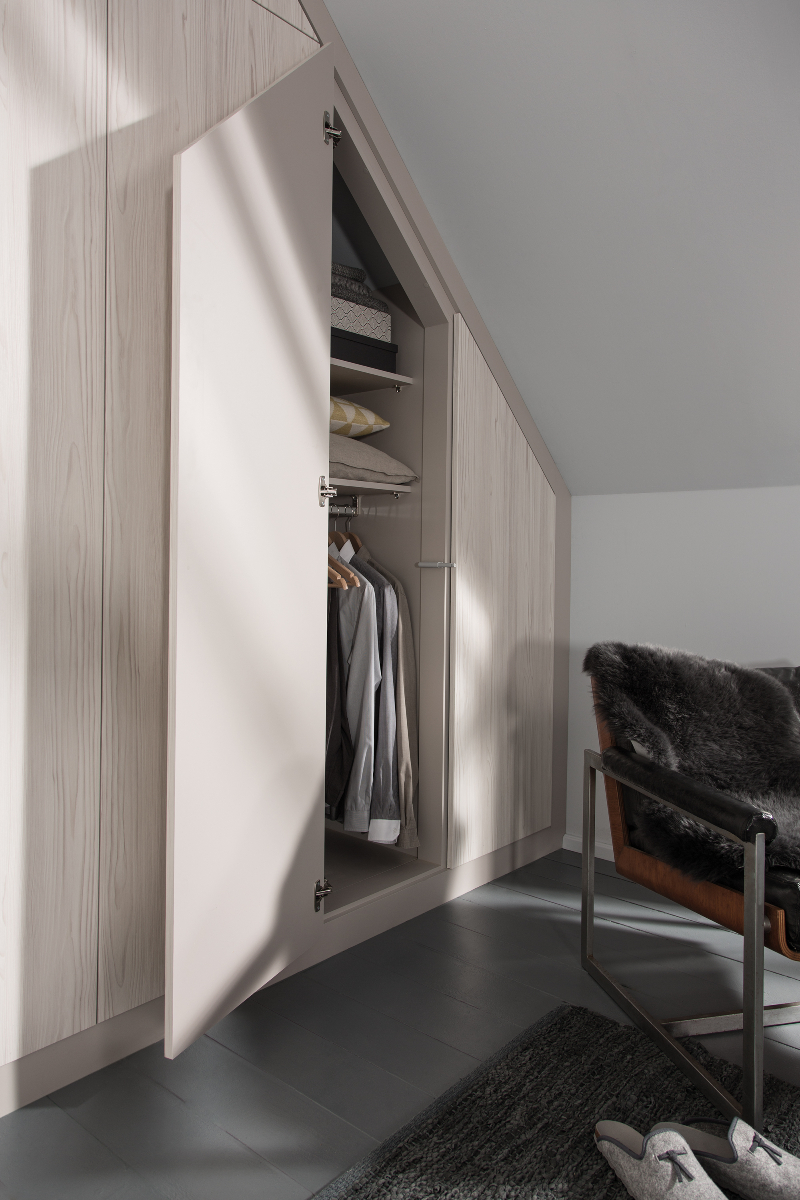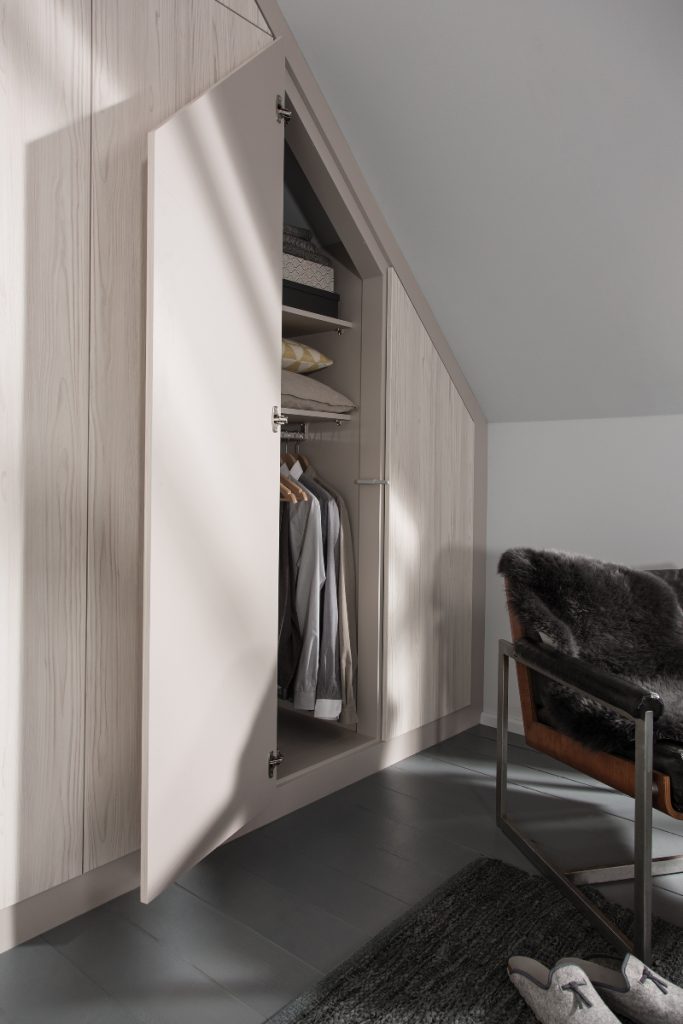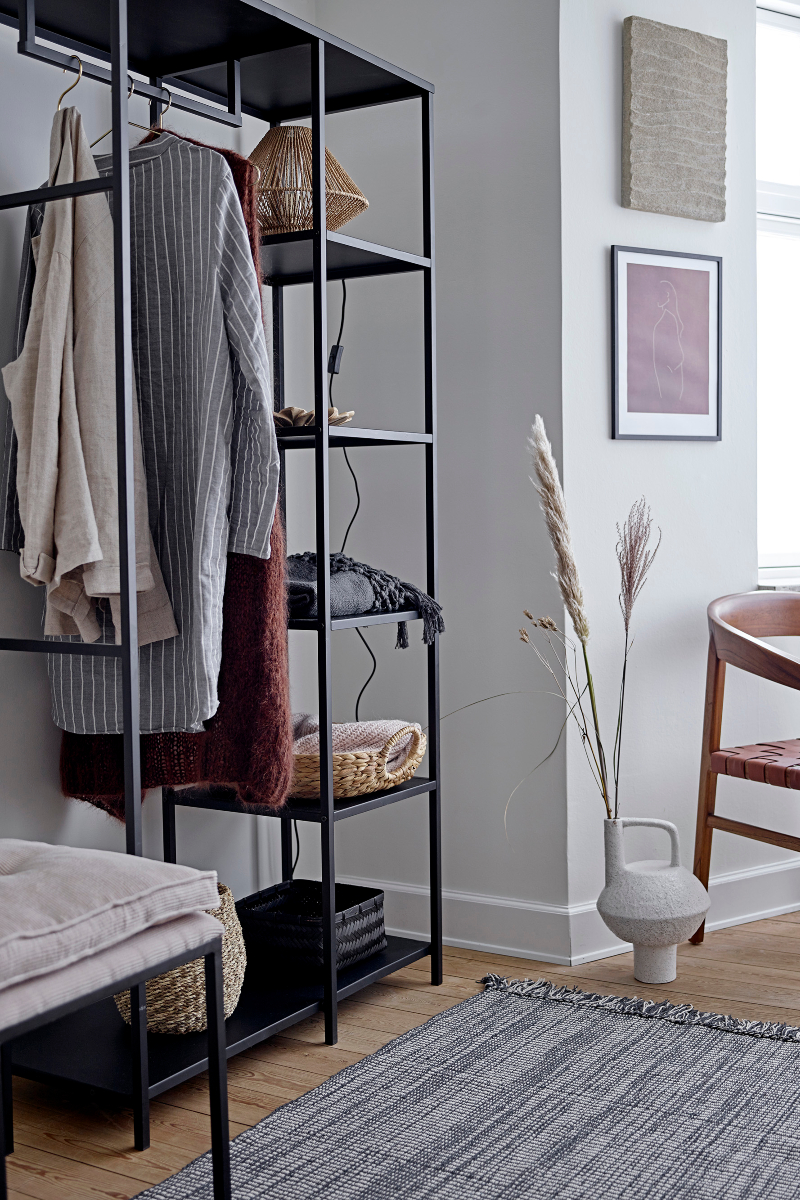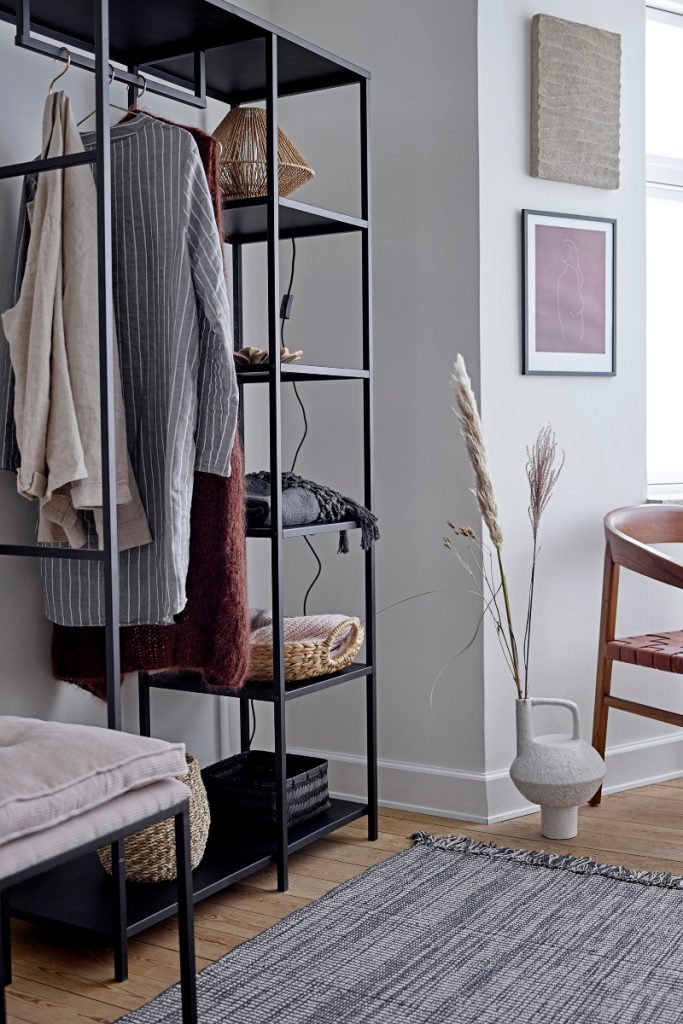 Guest bedroom tips: Perfect those finishing touches
If your guest bedroom doesn't get much natural light, then add solutions to illuminate the space. From pendant and wall lights to bedside lamps, create a layered scheme for a cosy atmosphere. Try Stefanie's tips for the key must-haves when choosing your bedroom lighting. Curtains or roller blinds are a must too, for a comfortable night's sleep, so choose ones to work well within your scheme.
If you've got a small space, mirrors are a great trick to open it up. Plus, your guests will appreciate a full-length mirror to take one last look before leaving, or a nice dressing table where they can do their makeup, for example.
Think of what you'd love to have in your space when staying over at your friend's or family's house and make sure to include that in your guest bedroom.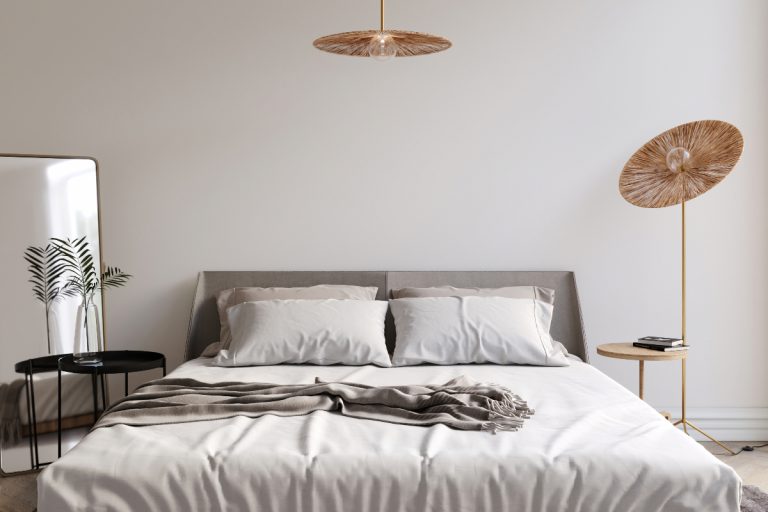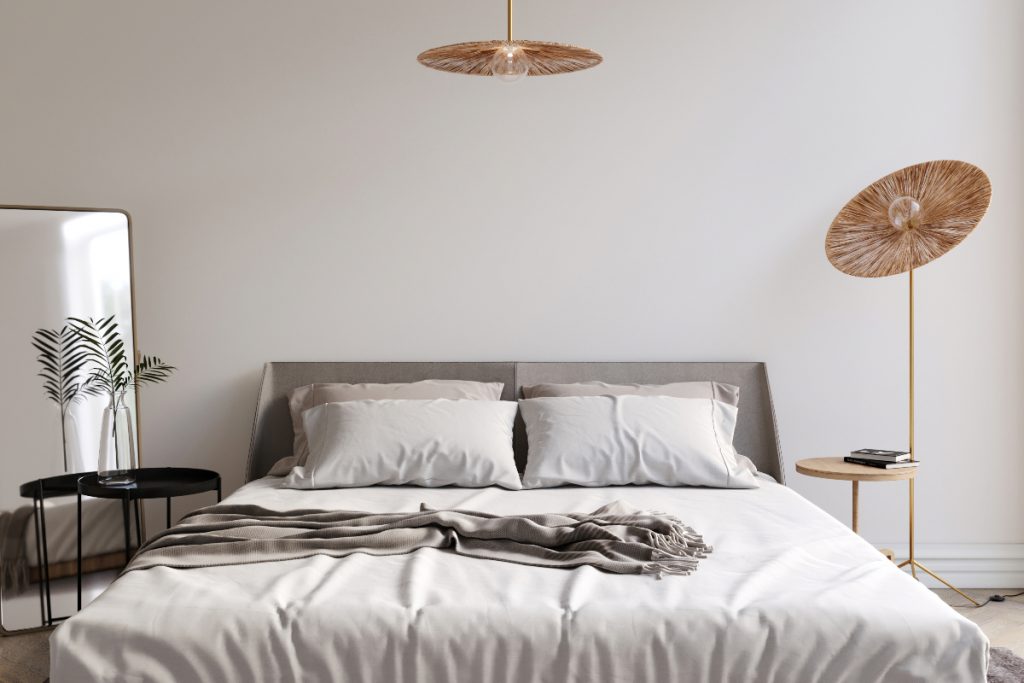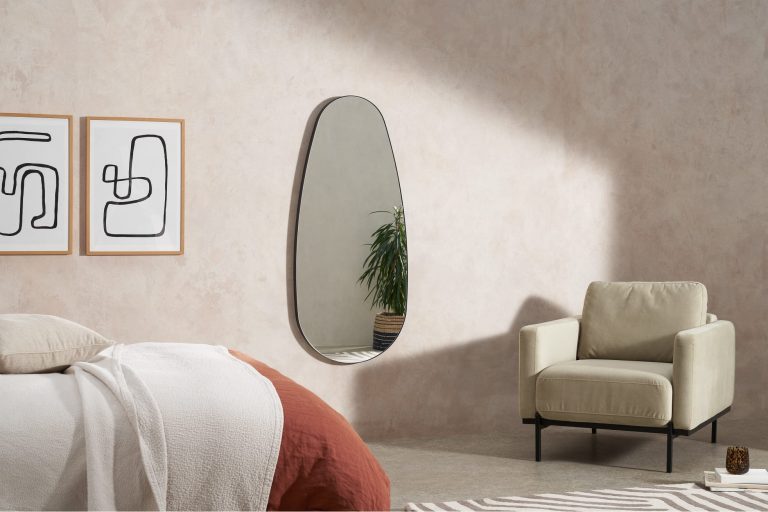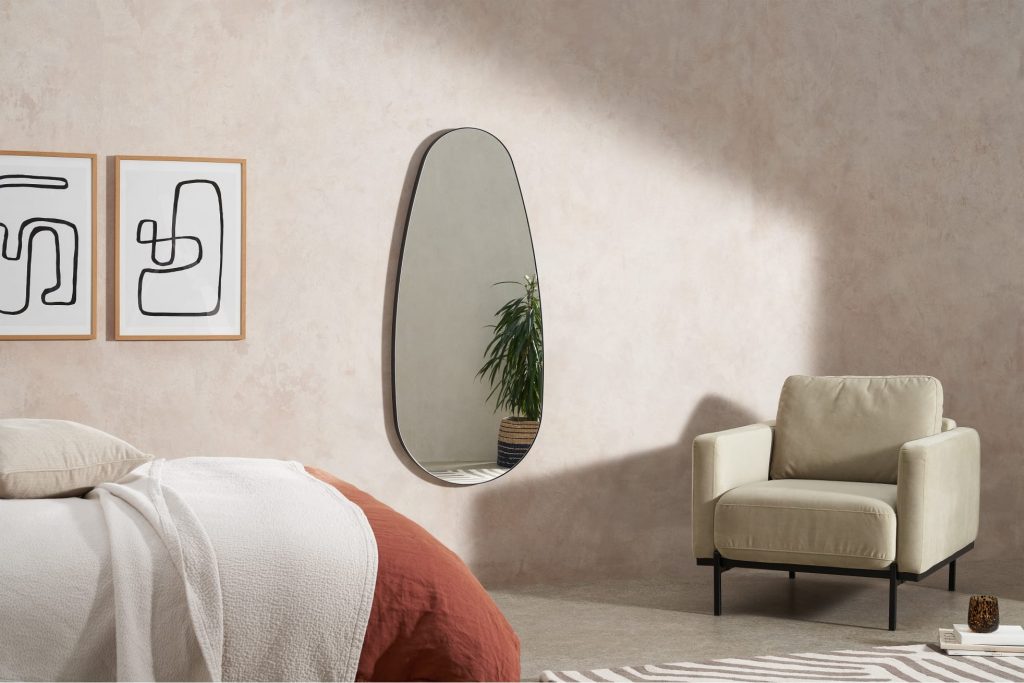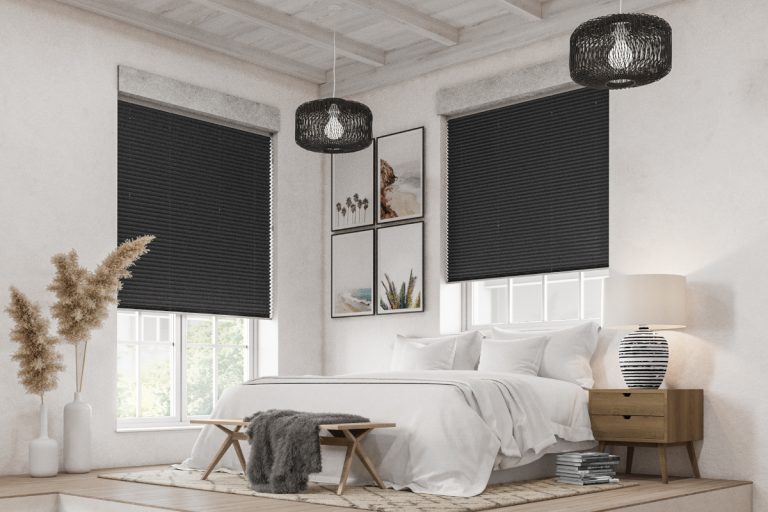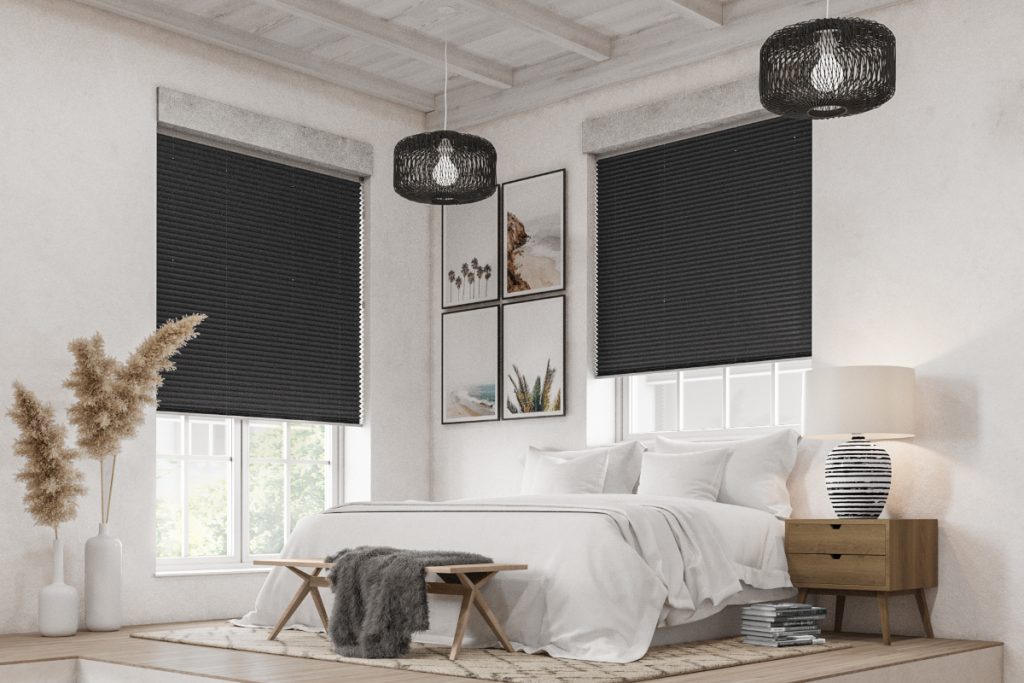 Guest bedroom tips: Don't forget about ambience
The way you feel in a room can truly make or break your experience. Pay attention to those small details like having fresh towels at the ready and a lavender-infused pillow spray. Also include a soy wax candle on the nightstand for a cosy touch and daily essentials and toiletries for your guests to enjoy.
Plus, house plants or fresh flowers will create a calming atmosphere in your guest bedroom, with their air purifying and mood boosting benefits.
Think of what your guests enjoy and get those small treats ready for when they arrive.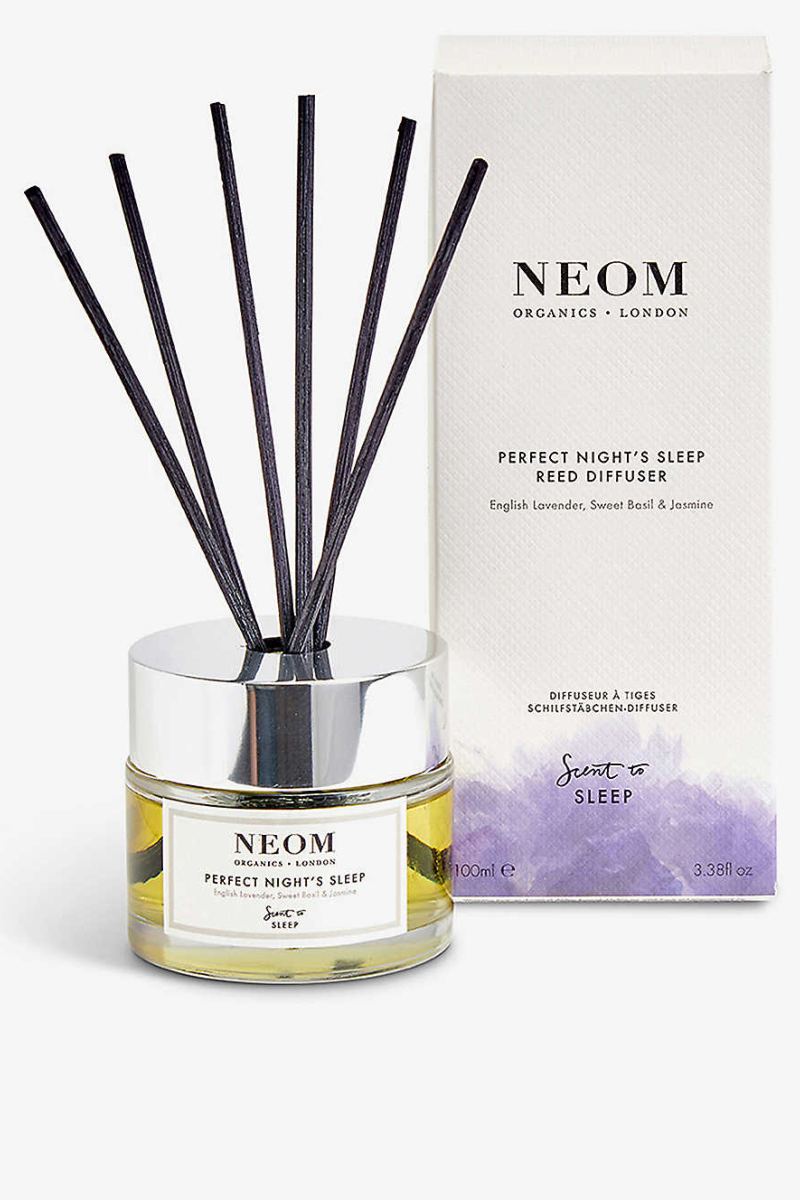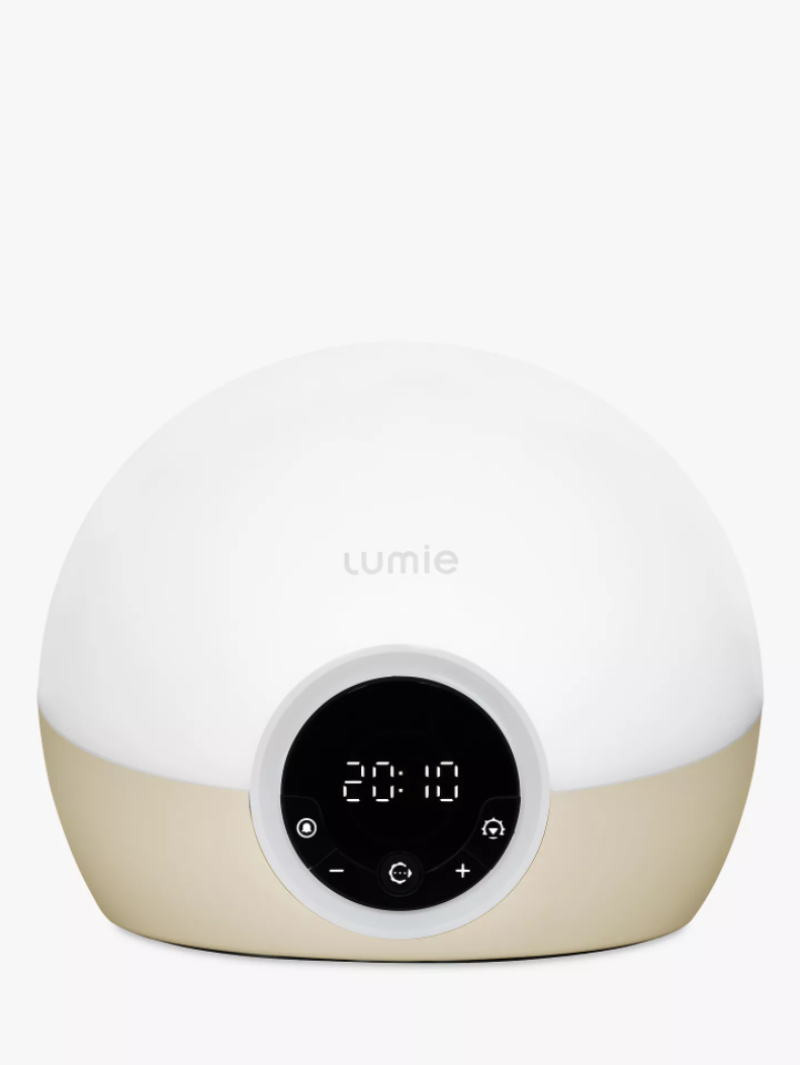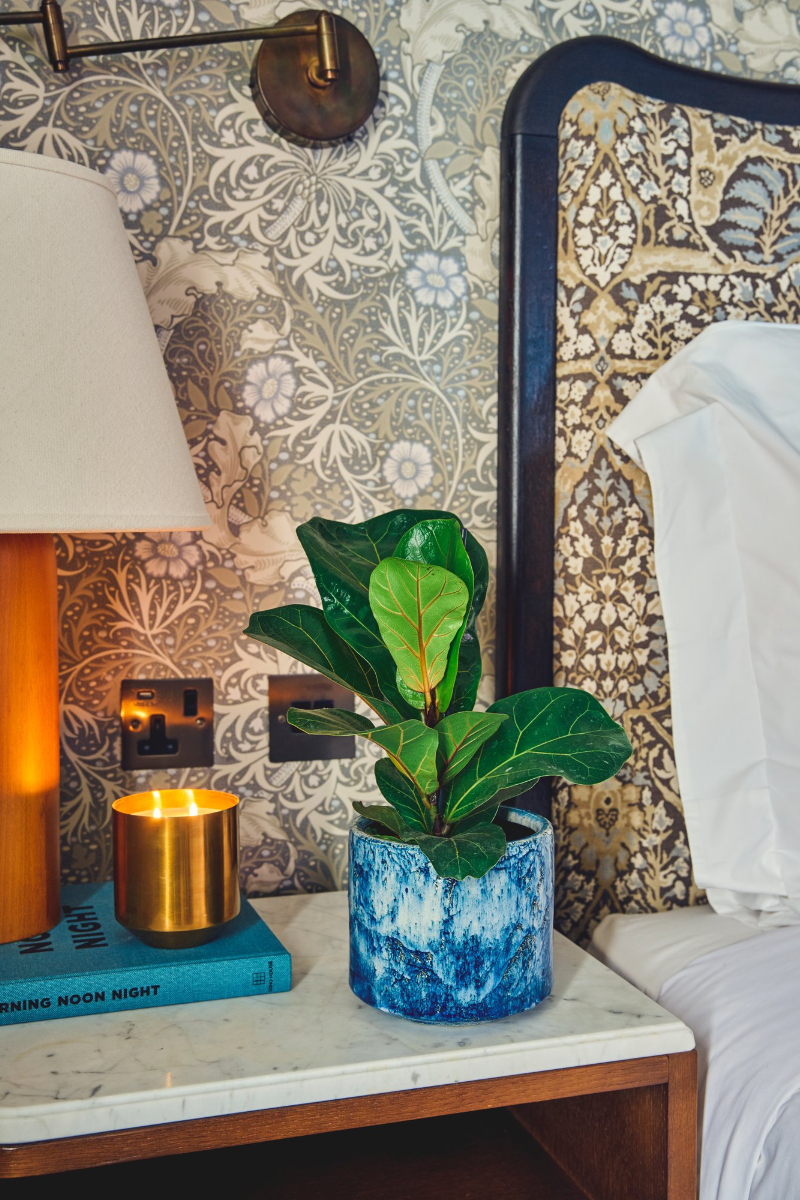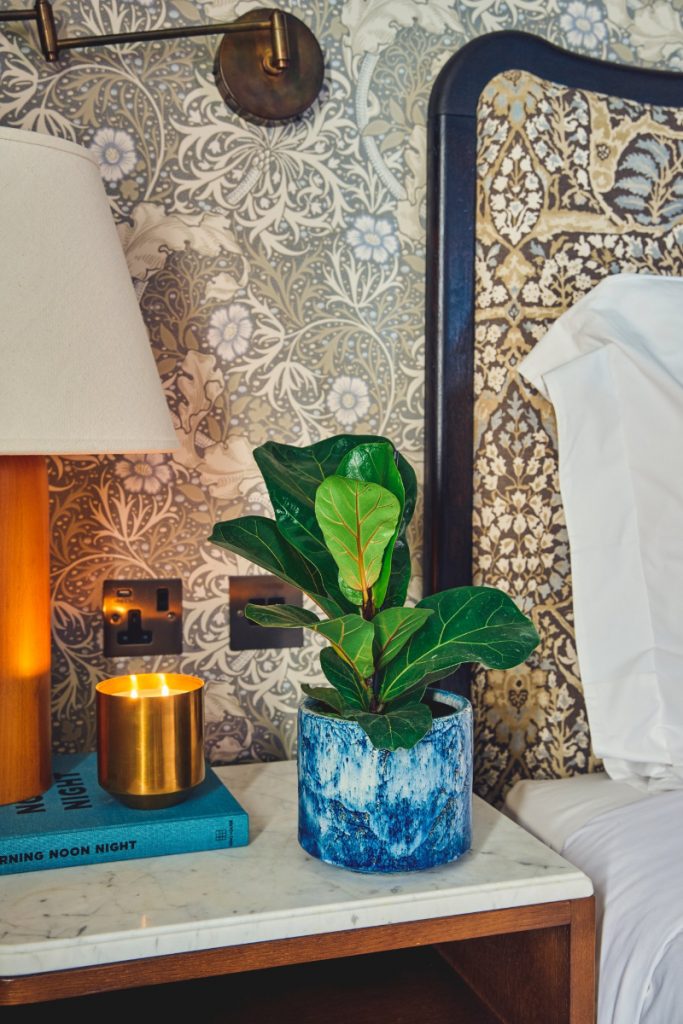 Featured image: Moleanos limestone, from £240 per sq m, Cullifords.
So, did you enjoy this feature on guest bedroom tips? Then get even more ideas here.
About Post Author