Welcome to the July 2021 issue of Kitchens Bedrooms & Bathrooms magazine.
If there's one thing that's come out of the past year, it's the importance of connection – in all its forms.
While we're now (hopefully) enjoying more time together with loved ones and inviting people back into our homes, I'm thinking about how I've managed to forge and maintain connections this past year.
Take virtual technology, for example. I hadn't even heard of Zoom at the start of March 2020 but now myself and the team wouldn't have been able to put the magazine together without video calls and online meetings.
But it goes further: streaming services, video technology and interactive innovations have allowed us to keep abreast of what's happening across the design world and virtually attend shows and launches to bring you the very best of what's new (even if we may have attended some in our pyjamas).
Just before the July 2021 issue went to press, the bathroom world was in full swing and we travelled digitally across Europe, the US, and the UK to see the newest looks and smartest new styles – and we've rounded up the four key bathroom trends we're championing.
Admittedly, there's a definite swing towards spaces that offer a sanctuary from busy, digital lives, but there are also clever developments that use technology to elevate our rooms to give us that spa-like experience.
Speaking of which, the idea of the smart home has been gaining traction for some years, but it's only now I'm seeing the real benefits of a Wifi-connected kitchen, bedroom or bathroom, with electrical trade body NICEIC claiming smarter homes could lead to better energy efficiency and lower bills.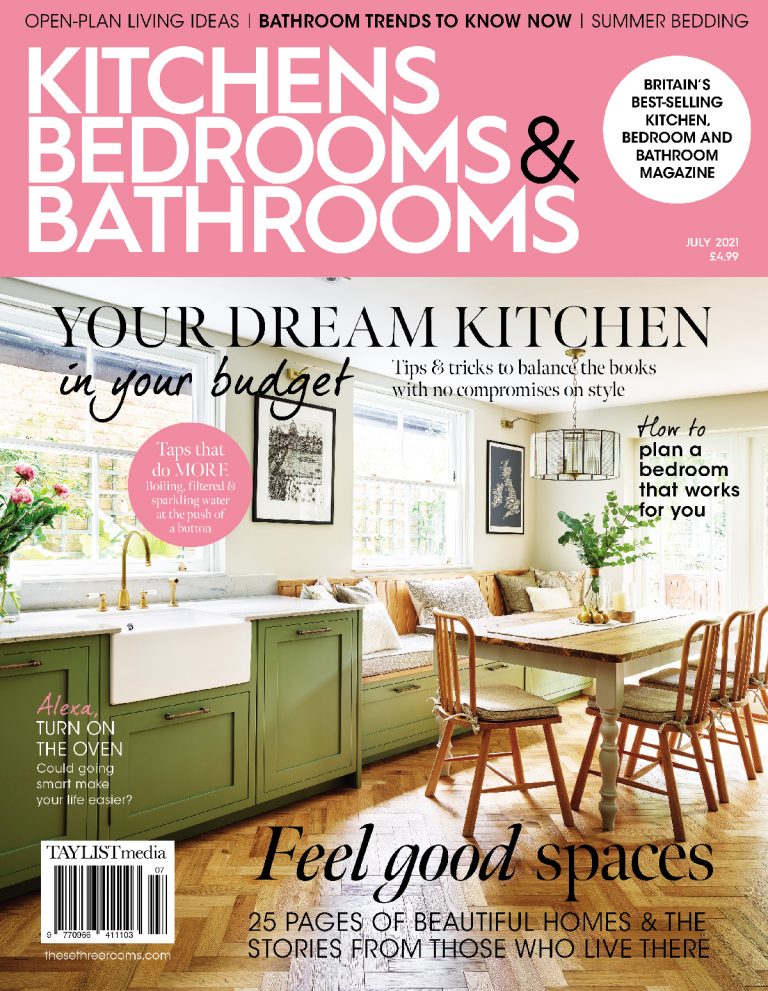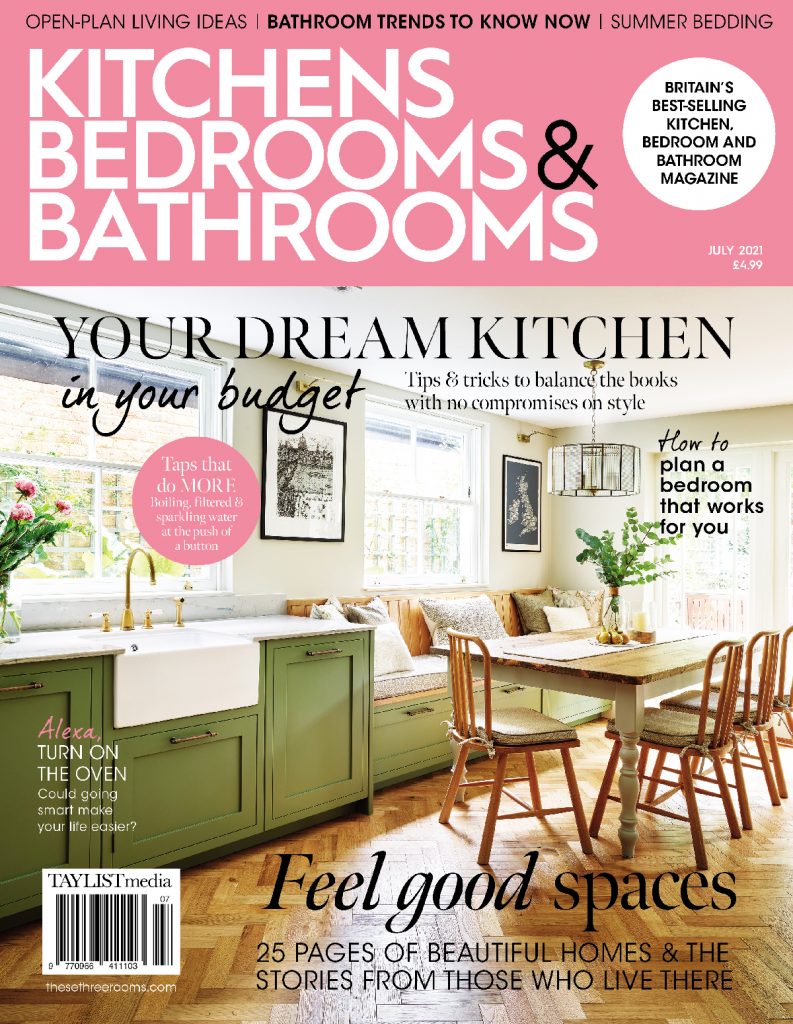 For me, a smart home has to include useful, convenient and unobtrusive features – and be far from gimmicky. So in the July 2021 issue, we've edited the most useful and practical connected innovations.
Some of my favourites include lighting that mimics sunset and dishwashers and washing machines that tell you when detergent is running low.
This month, there's also a guide to planning your perfect bedroom and tips to choosing the best bedding to suit your scheme and the season. Plus, many stunning real renovations to inspire your next redesign.
While the internet keeps us connected in more ways than one, I'm sure, like me, you're looking forward to welcoming
people into your home for real-life connection, too. Whatever project you're working on to improve your rooms ready for that, enjoy all the ideas in the July 2021 issue.
Speak soon,
Lindsay
Download your July 2021 issue on the KBB Magazine app, via Readly or buy your copy in store nationwide. Don't forget to tag @kbbmagazine when sharing your photos of the issue and use #kbbmag for a chance to feature.
P.S. Join me on the new podcast How To Buy A Kitchen Or Bathroom as I chat to experts about the ins and outs of creating your perfect space. First up, I'm asking whether to choose a gas or induction hob, and finding out about how to get a utility room just right. Listen now.
About Post Author