With the architectural drawings
given the
green light
by the council and
the list of potential
builders
now whittled down to
Karl Hart at
Ahearn Construction
, all that was left to do was for the works to begin.
Thankfully, when we signed on the dotted line
with
Karl
,
we already had a verbally agreed start date in place
– a wait of about
three
weeks
– so we didn't have to worry about not knowing when things would get going.
Dave and I found the wait actually quite exciting, as we now after all this time had something to look forward to – although we did have a lovely family holiday booked in this period to break up the time, which was handy. On the day of the start of the build we couldn't wait to see how they would tackle the house.
The start of the build…
They began by demolishing the conservatory and ripping up the patio stones. While a couple of builders were doing this, others were knocking down internal walls and taking out the old kitchen. The scaffolding went up not long after and the roof tiles came off and the footings were dug and laid for the back and side extensions.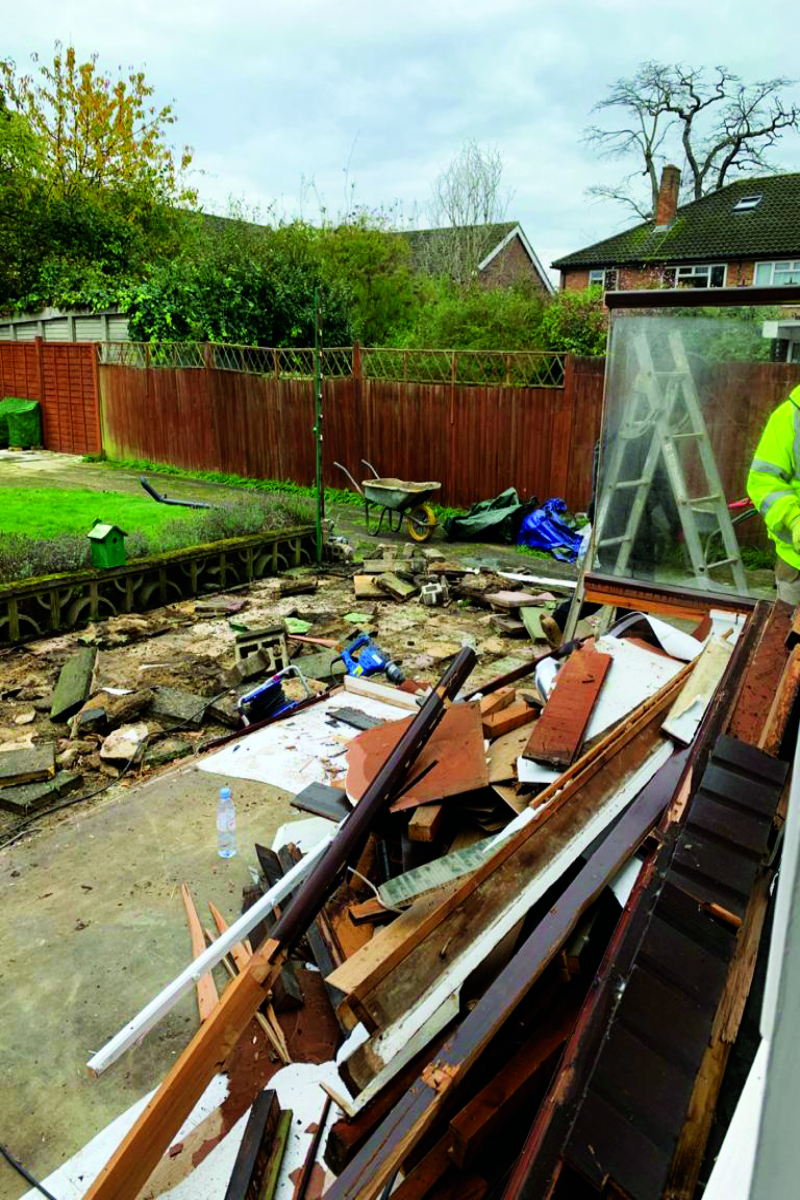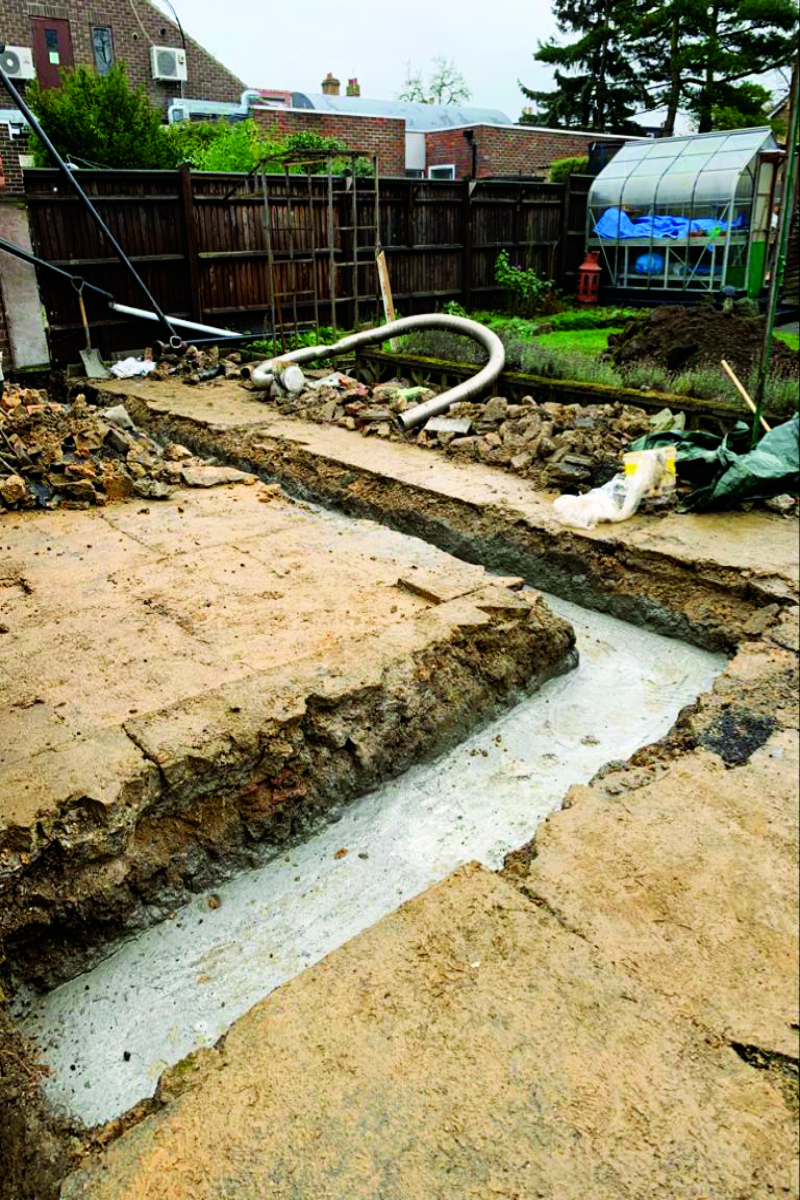 In those first couple of weeks they went at an incredible rate, and with around five or more tradespeople on site at one time, they seemed to accomplish a lot from one day to the next. It was difficult to stay away to be honest – especially Dave, who worked very hard on helping out with our son's own home renovation last year.
Keeping track of the building progress
To ensure they could get on with it as quickly as possible, we only visited the site about two or three times a week. Thankfully, Karl also set up an official weekly meeting with us at the property to go through their progress, which has been really useful.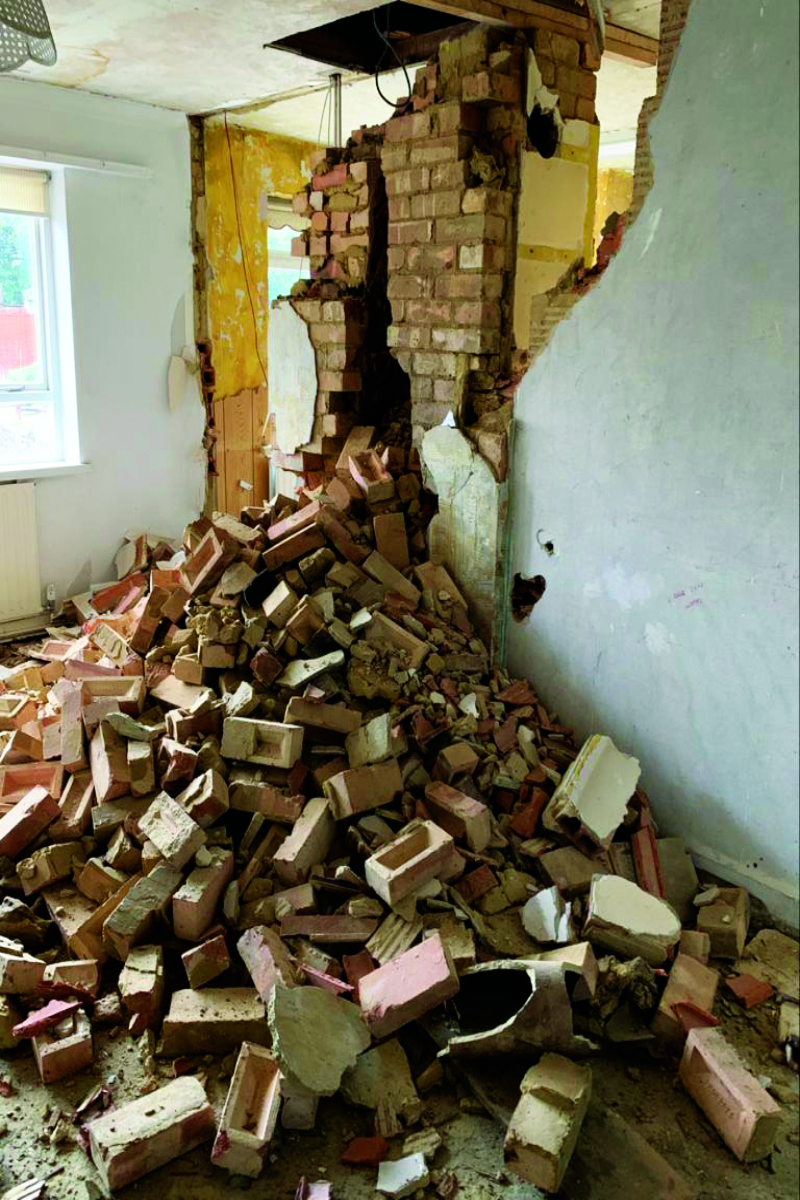 Since the start of the build, everything has so far – touch wood – gone to plan, although after exposing the construction of two of the internal walls, the builders had to insert two steel uprights to help support our new upper floor, as these walls didn't need to be load-bearing in the original bungalow. 
Remember to take images of the building site
The only thing I have found is that, while we didn't want it to look the same as when my parents lived there, sometimes it has been sad seeing my dad's handiwork – like the kitchen he built and the flooring he laid – be taken away. However, I made sure I took lots of photos of how it was, and have saved a few little things, like an original piece of parquet floor from the hallway. But mainly, now it's all underway, we can't wait to see how it progresses.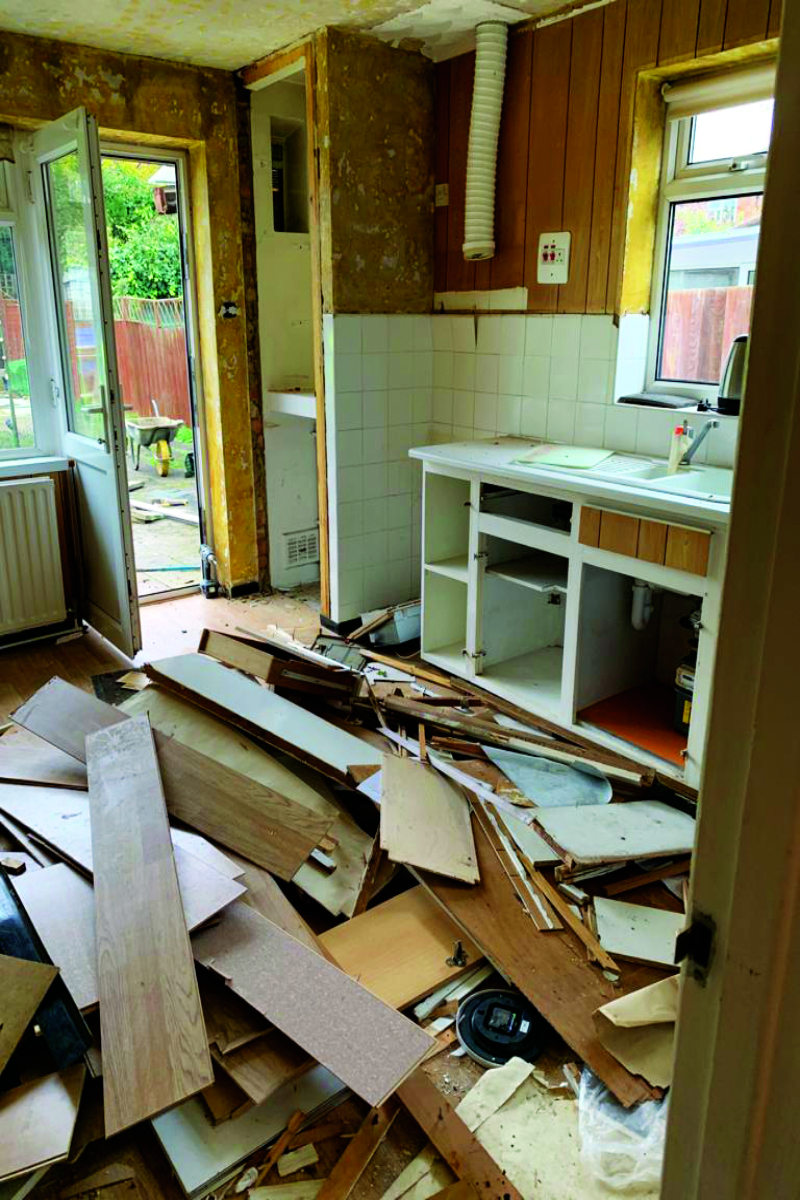 Preparing for showroom visits
Karl has given us a timescale of when he will need plans and designs of the electrics, bathrooms, kitchen, windows, staircase and key things like this. Which means this is the fun bit, where we can visit the kitchen and bathroom showrooms and get some designs down on paper.
Read more Our Bungalow Renovation blogs in the series.
Featured image: The build finally begins.
Post updated on: 20/08/2020
About Post Author