When you imagine your dream kitchen, be honest, does it also include a kitchen island? Well, mine does, too! Just like most of us, right? Keeping in mind that when you are in the process of remodelling a kitchen, you have to analyse the space you have available to work out how practical it would actually be to include a kitchen island, it doesn't hurt to daydream about which style you would go for.
Because there are so many options available – single, multi-purpose, statement, industrial, classic, just to name a few – here are ten different kitchen island ideas to get your inspiration and moodboard going.
Go for sugary shades
Pastel shades are making a comeback, especially in kitchen design. Think powder pink, lavender, mint green or pale blue. You can add a pop of colour in your kitchen with this colour palette. Or go for all-over colour if you really love it.
https://www.instagram.com/p/B-MOjztDtWu/?utm_source=ig_web_copy_link
Create a cosy atmosphere with the country-style island
The farmhouse style can be easily be achieved though mixing old and new items. You can create the farmhouse look in your kitchen with a wooden island, a marble-effect quartz or laminate worktop and all white cabinetry. This look reminds me of country homes and New England-style design – it feels really homely. A popular feature that the farmhouse-style kitchen islands have is a built-in butler sink. What's more, you can add a coat of paint to an old piece of furniture and incorporate it in your kitchen too. Salvaged materials and upcycled furniture get extra points in this scheme.
https://www.instagram.com/p/B-shtfYDHMN/?utm_source=ig_web_copy_link
Embrace the Scandi-style
The Scandinavian kitchen style is characterised by handleless cabinets in shades of white, grey or a pale palette, with simple décor and an overall clean design. This style is perfect if you live a minimalist life and you like your home's design to be in the same tone – so, choose a simple kitchen island and a couple wooden stools to adopt this style in your home.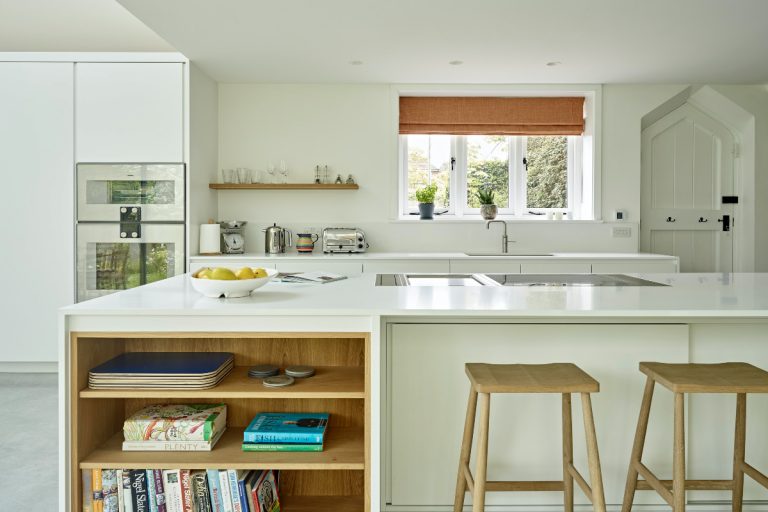 Add a luxurious touch
If you love the glamorous look, then go for an authentic marble kitchen island with achromatic coloured cabinetry for a polished look and hits of silver or gold though the hardware. Remember that you can create a luxurious look though laminate and quartz surfaces as well. Create a waterfall edge with your worksurface like shown below – it'll add a design feature and create a streamlined look.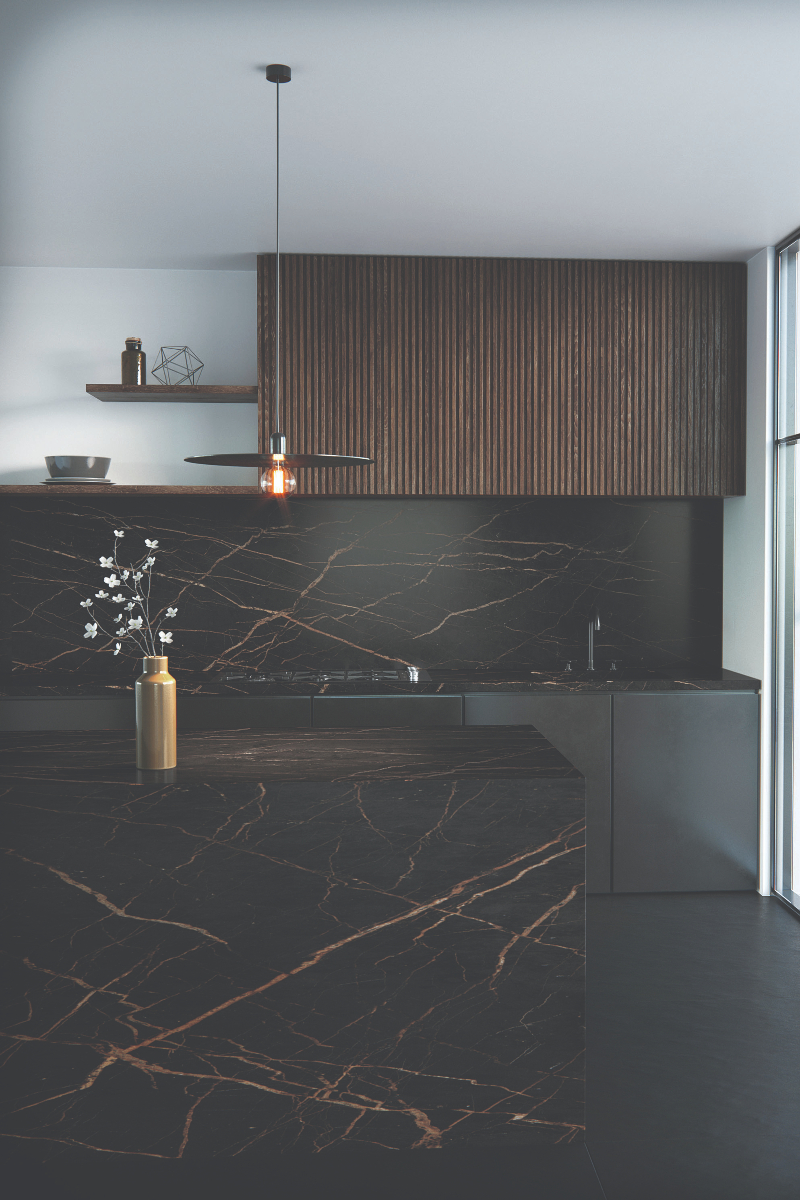 Make it multi-purpose and clever
A multi-purpose kitchen island is great if you lack space elsewhere for storage. In fact, all kitchen islands should include storage, I say. Find one that has plenty drawers to store your cooking essentials – this way you will have your dream kitchen island and extra storage. Place drawers facing into the dining area and keep cutlery and plates there for easy access when dinner is served.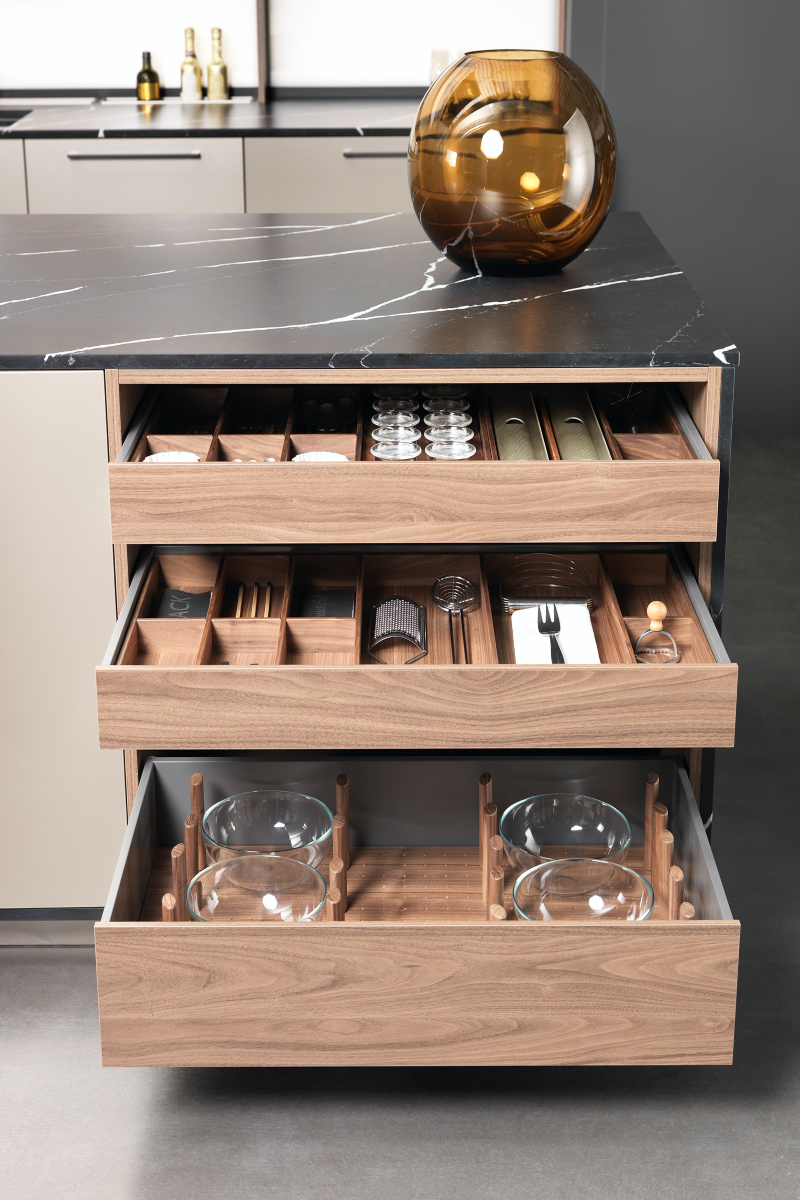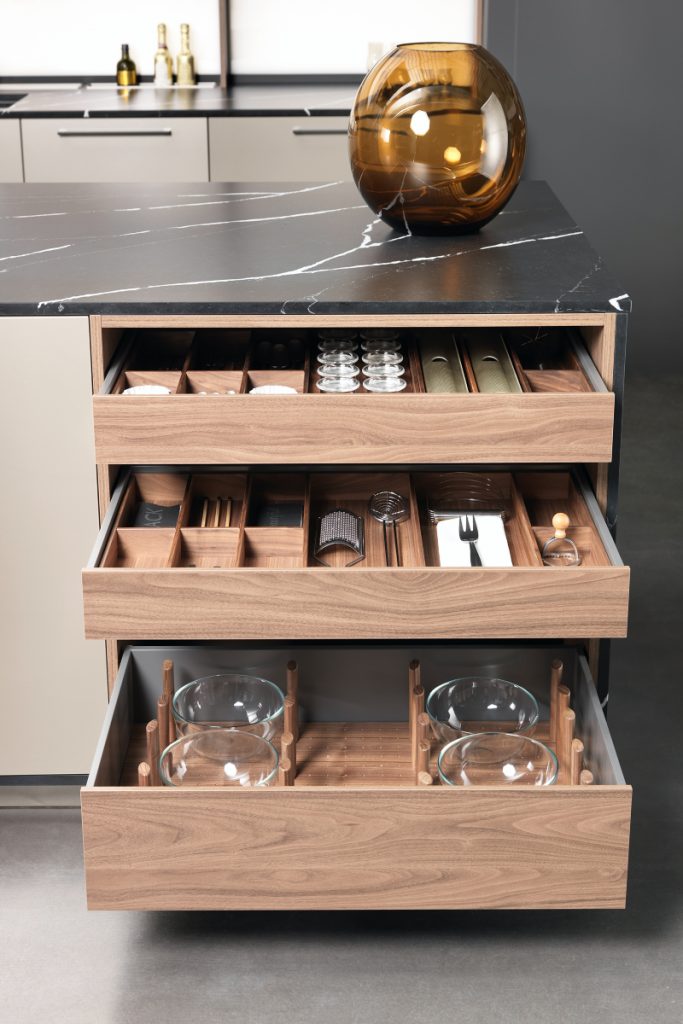 Classic is always in style
One of the most versatile styles is the Shaker style – you can take a kitchen from classic to modern through the finish of your furniture, paint choice and décor. For a classic Shaker style kitchen go for an oak island. If you want to add a modern touch to your kitchen island, then choose a glossy or metallic worktop, or have the best of both worlds and mix and match wood with stone for a gorgeous contrast. Include an overhang for a breakfast bar, too.

https://www.instagram.com/p/B-NTP0zluI4/?utm_source=ig_web_copy_link
Be bold with industrial vibes
The popular industrial style kitchen can be achieve through rustic materials, lots of black accents and exposed piping. Save space and add extra storage with an open kitchen island with a wooden worksurface. This way you can have a kitchen island, cooking area and dinner table – all in one. The addition of wheels makes it extra flexible (wheel it out of the way – voila, kitchen dance floor!).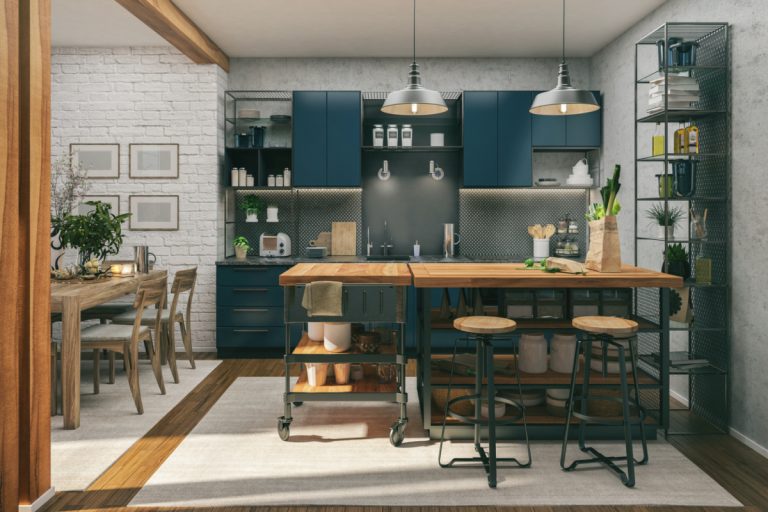 Have everything on hand
The age old debate when it comes to islands is whether to have a sink or a hob on there, or nothing at all. Modernise your kitchen with a sleek island in a neutral shade with a built-in appliances, such as the hob or a wine conditioner – again keeping this to the 'serving' side of the unit for ease. If you love tech, you can tailor your kitchen island to your needs and incorporate appliances such as a cook top integrated into the surface (so the hob is the same finish as your worktop and appears hidden). Remember that you'll need to have your mains supply directed to the island if you do decide on appliances (or a sink) on there.

https://www.instagram.com/p/B60vPMbHMbV/?utm_source=ig_web_copy_link
Make a statement
If you love a kitchen with wow, then a statement island will be your best choice. Choose a unique design to make it stand out or a bold colour to turn it into the focal point of your kitchen. Love this look but worried it's too much? Paint the other units a paler shade and keep the island as the star of the show.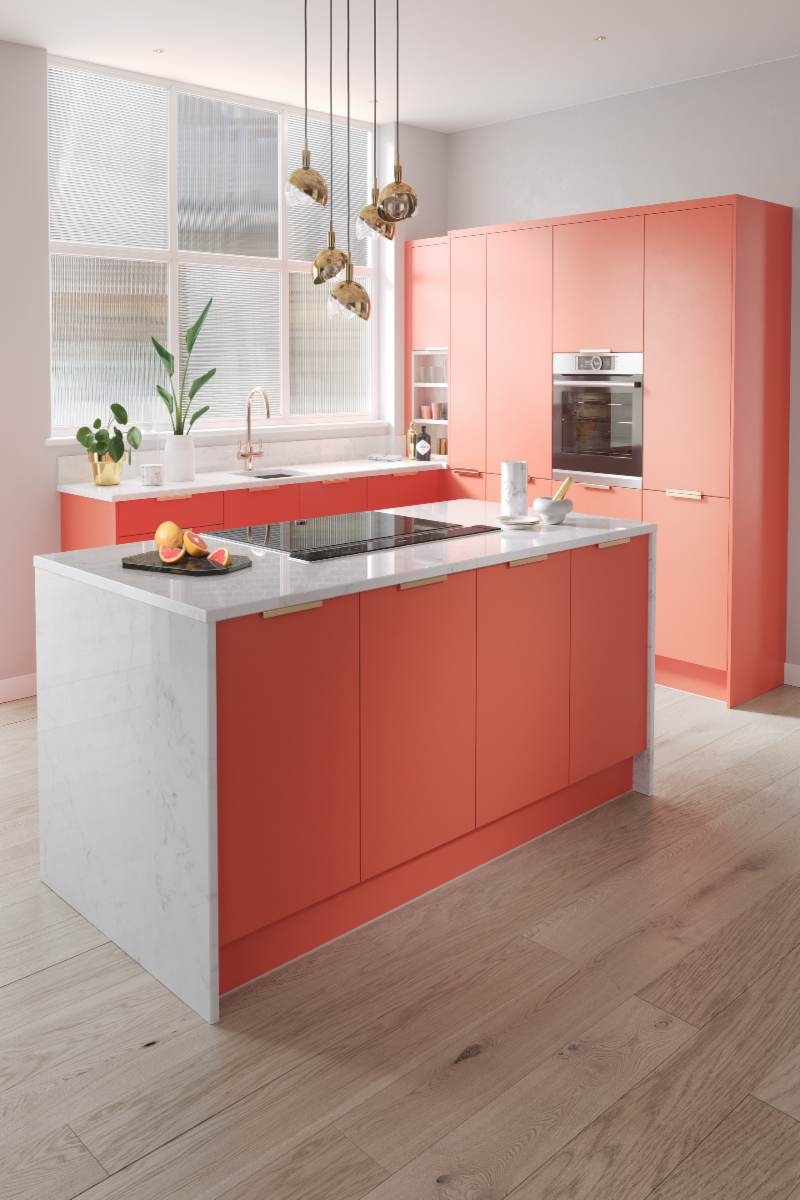 Entertain like a pro
If you have a big family, you need an even bigger kitchen island. Add bar stools along one side of your island and double-it as a dining table. One nice aspect of a kitchen island – apart from the aesthetic and plenty of space for cooking – is that it becomes the hub for social gatherings. You can spend time with your friends and family while cooking and then relax and enjoy each others company seated around the island.
https://www.instagram.com/p/B-nz_t9BhPJ/?utm_source=ig_web_copy_link
Featured image: Kitchen islands for any style. iStock/ NelleG
Post updated on: 29/06/2021
About Post Author