I don't think it's dramatic to say that the world of shopping changed overnight in response to the Covid-19 pandemic. And if you were mid buying a kitchen or in the throes of planning a kitchen renovation, you were probably left questioning how to tackle interiors projects in the 'new normal', right?
First of all, you weren't alone (and still aren't). Second, there's been an incredible shift in how kitchen designers, showrooms and shops operate and many have responded to the challenge with great flair – over Zoom naturally.
What with virtual consultations, one-to-one showroom appointments, sample deliveries and DIY planning tools, buying a kitchen has never been so interactive or, frankly, high tech. So what do you need to know about planning and buying a kitchen during (and likely post) lockdown? I asked KBB Magazine journalist Charlotte Luxford (aka @luxfordinteriors) to find out…
You'll need to measure up
Taking the dimensions of your space is a good starting point if you want to use the increasing number of free virtual online design services, which in turn will give you an idea of how much your kitchen is likely to cost.
Map out your kitchen layout on graph paper using metric measurements, as this is what kitchen manufacturers use.
Don't forget to include doors, windows and archways as well as the position of any boilers, waste pipes, sockets, electrical meters or fixed features like beams or ceiling slopes.
If your kitchen is part of a larger renovation, you should be able to submit your technical drawings for an accurate quote.
If you do need help with this step, you may be asked to complete a risk assessment questionnaire
prior to a visit and provide assurance that no other trade will be in the room at the same time. Because, well, social distancing will still apply.
A good moodboard will help
Given the current situation of buying a kitchen, you can totally bypass the showroom and heading online
to get the ball rolling. Of course, get going on your moodboard too using good old magazines and websites such as Instagram and Pinterest. You can show this to a designer or share any boards via share screen once you're ready to 'meet'.
It might be easier to shop around
Once you've found some inspiration next step is to shortlist companies based on the styles and features that
match your brief, checking your local area for showrooms and asking friends and family for recommendations, as well as well-known brands to find your best fit.
Next, it's time to book free online design appointments with your chosen brands. Many now offer this as a service, so if you're organised, you could spend a day or two having multiple initial 'meetings' with various companies to see which you like best. Remember, it's important to get on with the person who may design your kitchen, so try to gauge if there's a good connection (and not just the WiFi!).
Needless to say, appointments from the sofa do sound appealing, right? Plus, you'll also be able to 'show' the designer around your space via webcam – something you wouldn't be able to do with a standard appointment within a showroom.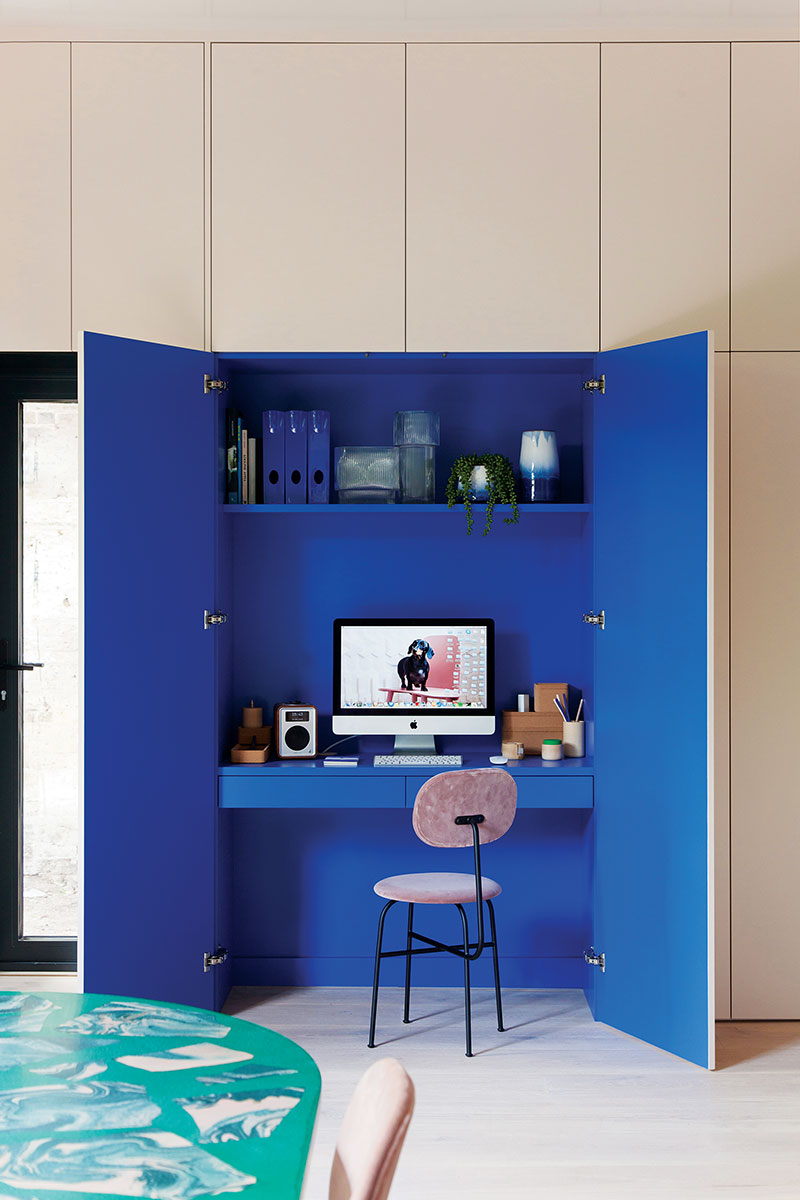 You'll need to plan ahead
If you're still keen to see kitchens in the flesh, gone are the days of hopping in the car for a
showroom jaunt on the weekend – sorry. Planning your visit will now require extra forethought.
Most are by appointment only and usually only allow one family on the premises at a time. Hand sanitising will take place on entry and some showrooms might require that your temperature is checked, too.
In order to allow you to view samples and displays in person, be aware that time will be required between
appointments to fully disinfect the showroom meaning fewer time slots will be available.
You could 'go' to the showroom virtually
If you're so excited at the thought of buying a kitchen and can't wait to see what's on offer at a showroom, companies such as Brookmans by Smallbone, Wren and Magnet now offer immersive 360-degree virtual tours of showrooms, which allow you to see the design they have on display, while others offer video
calls where a salesperson can walk you aroun the space and talk you through the kitchens and
showcase different design features on offer. Clever. If you've spotted a showroom close to home, give them a call and ask if you can have a video call tour – no harm in asking.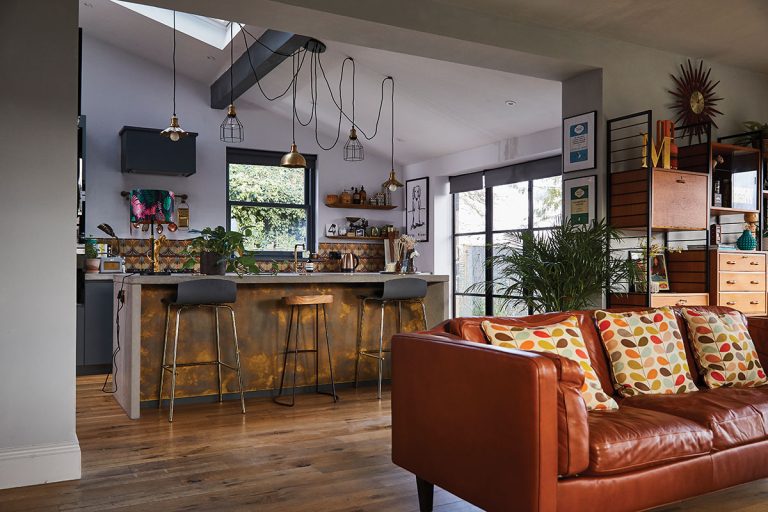 You should get comfortable with video calls
I mean, you've probably had many video call since lockdown began in March 2020, but if you're still unsure, now's the time to get on board.
There are many benefits to planning your kitchen virtually – screen-sharing means you can scroll through your Pinterest board or Instagram collections to show your designer the styles you like, or even give them a tour of your existing kitchen to show them what works and what doesn't.
You can also watch as they make changes to the design and work with them remotely to play around with the details until you're happy.
You might have to wait a little longer for delivery
It is worth being conservative with your timeline and ordering all your materials as soon as possible when buying a kitchen, especially if you have your heart set on certain flooring or other fixtures. Be sure to ring the manufacturer to make sure they are actually in stock.
When working with your kitchen designer or arranging purchases yourself, make sure to check the lead time and whether these are longer than usual, so you can plan your project timeline.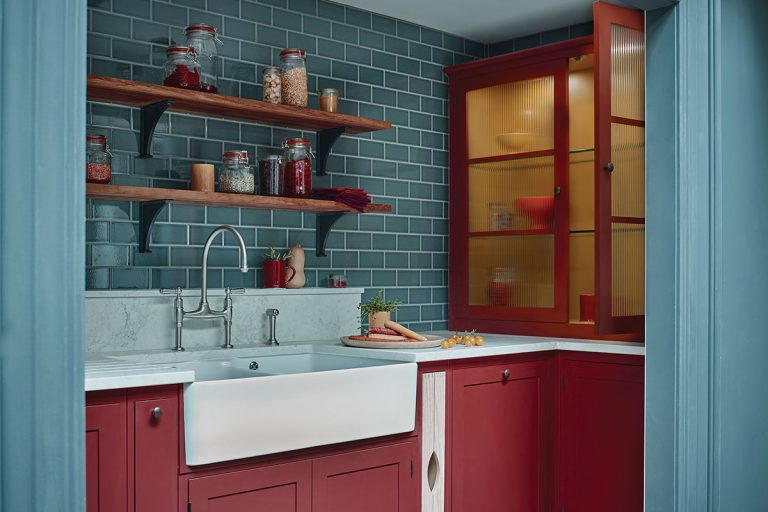 You should make sure everyone is well
As with other site visits, it's worth arranging a briefing call with the kitchen fitter beforehand to confirm neither parties have any symptoms of Covid-19 and discuss any specific requirements.
Some trades will now prefer to bring their own refreshments, mugs and hand sanitisers. It's also important that fitters know what environment they'll be working in, so make sure to let them know who will be home, how many people will be there, whether any other trades will be on site and if there's a good spot for hand washing.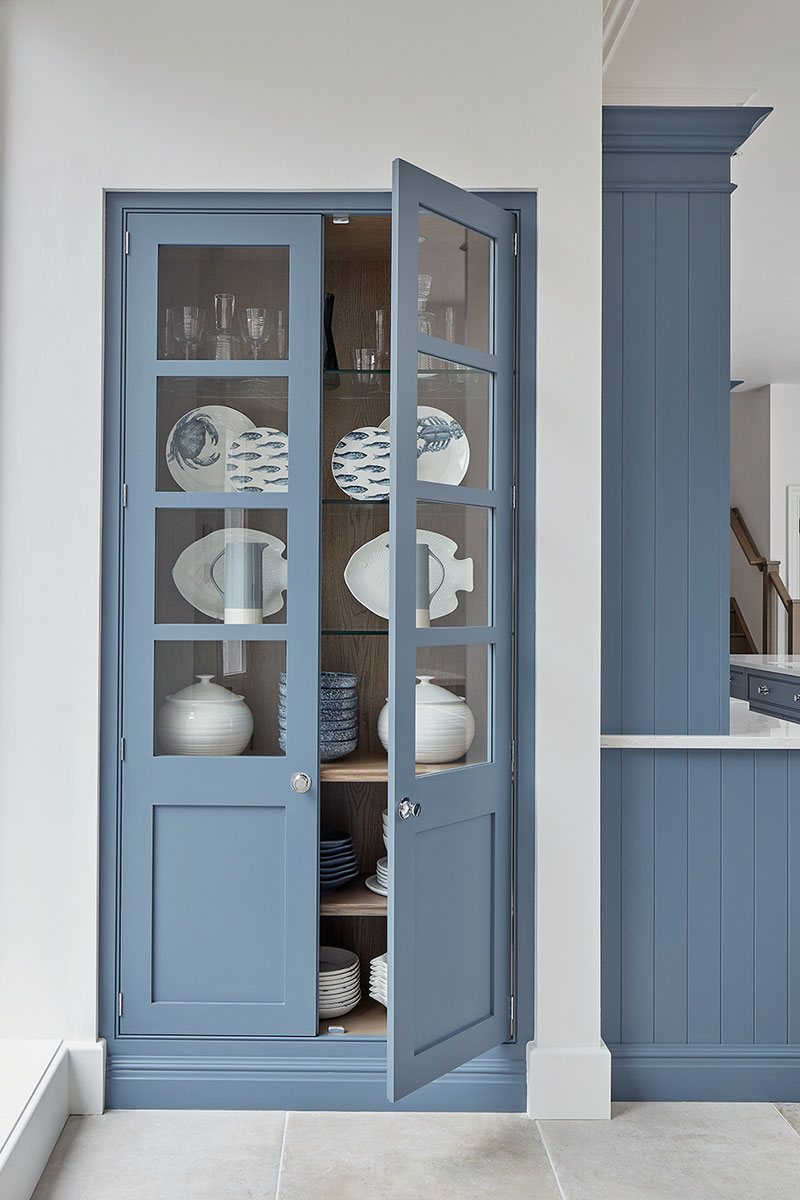 You should check delivery and installation terms
If you have decided to purchase your appliances yourself, be aware that some retailers – such as Currys, AO and John Lewis & Partners– aren't offering installation on all products, especially integrated appliances. If they do, book your slot well in advance to ensure it arrives on time.
Also check whether any click-and-collect orders are ready before making the trip, as some shops are experiencing delays.
This is an edited extract from a feature in the September 2020 issue of Kitchens Bedrooms & Bathrooms magazine. Read more by downloading the issue here.
Featured image: Buying a kitchen? Magnet offers a virtual design appointment service, so you can visualise your dream kitchen coming to life. This visual shows the Somerton range in Forest.

About Post Author