How do you want to feel in your home? Energised, relaxed, or warm and cosy? When decorating your kitchen, bedroom or bathroom, always ask yourself which feeling do you want to evoke right when you walk through the door.
As the colder months are here to stay for a while and the clocks go back for autumn/winter and the evenings getting darker, we need to ensure we get that uplifting feeling in our homes, right?
Seasonal affective disorder (SAD), also known as winter blues, is very common during this time of the year. But luckily for us, through colour psychology, bodyclocks and other clever products, we can now promote a feel-good atmosphere in all our rooms – yay!
So, if you're ready to create an all-around happy and healthy environment, scroll down for five simple and easy ways to boost your mood at home (plus some really handy products)…
1. Go for mood-boosting colours
I'm going to say it now, wait – don't rush to roll up your sleeves and grab a fresh bucket of paint to revive your rooms. I know it's tempting but you need to get your perfect mood-enhancing colour palette sorted first – you'll thank me later.
Think about each room you want to update and how you want it to make you feel – be that your kitchen, bedroom or bathroom. Paint is a good, affordable way to update the look of a room, but also consider choosing colourful furniture, wallpaper or décor to base your palette around.
Pro tip: don't stick to one shade, play around with undertones and complementing shades to find your ideal colour scheme.
The kitchen, for example, is one of the rooms where you are constantly on your feet, be it prepping meals, cooking and baking, washing up fruits and veggies, loading up the dishwasher or entertaining and so on. So you might want to evoke an energising feeling to keep you going and scribbling all your chores off your to-do list.
Red, orange and other similar vibrant shades are known to stimulate energy and boost creativity, while yellow promotes positivity.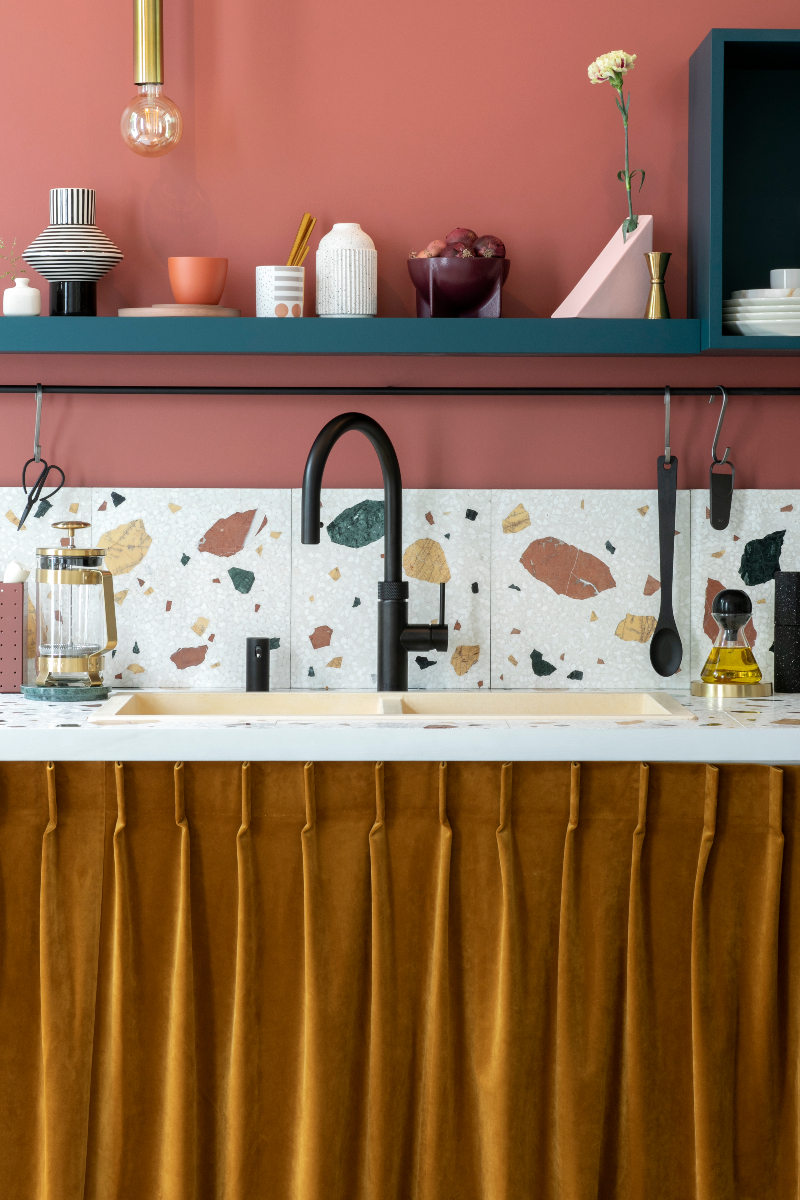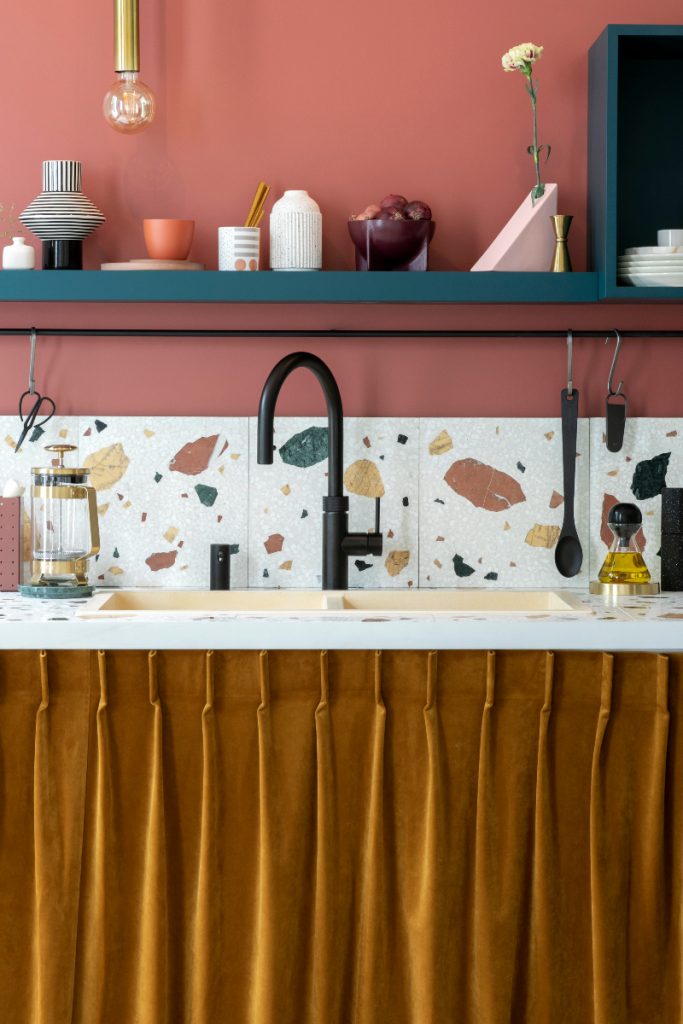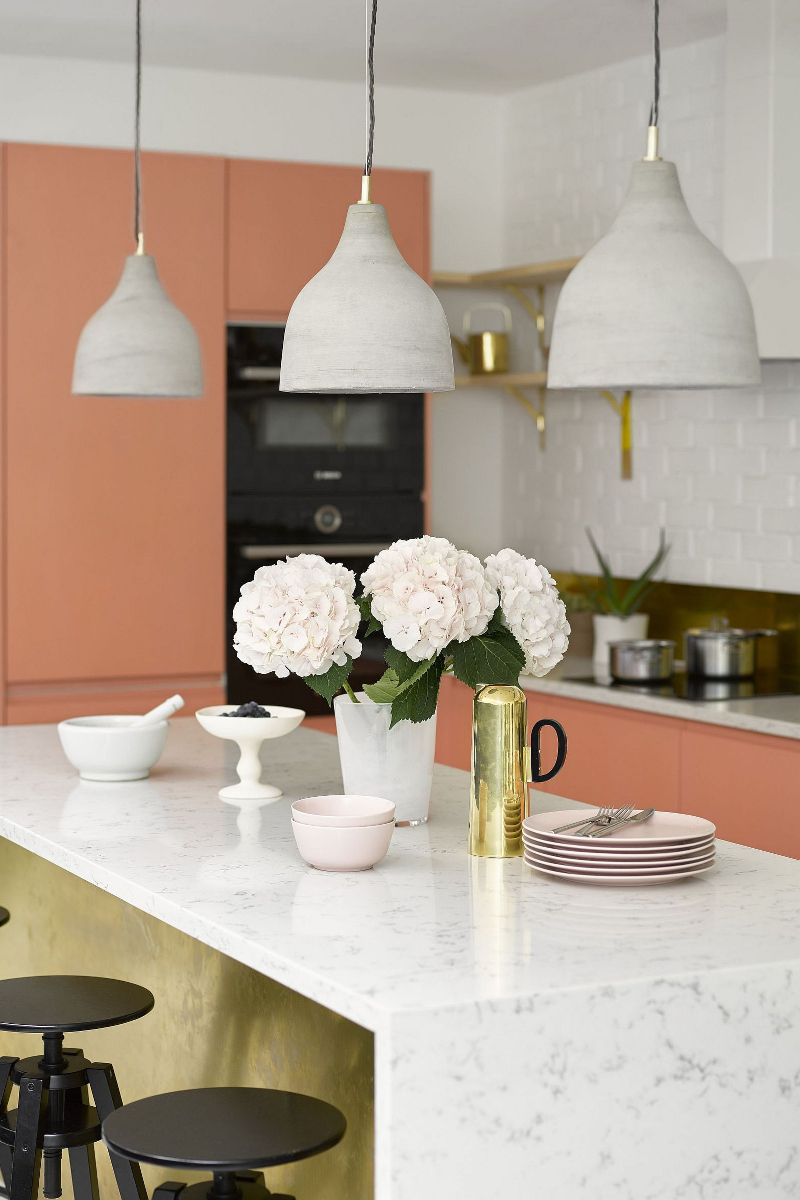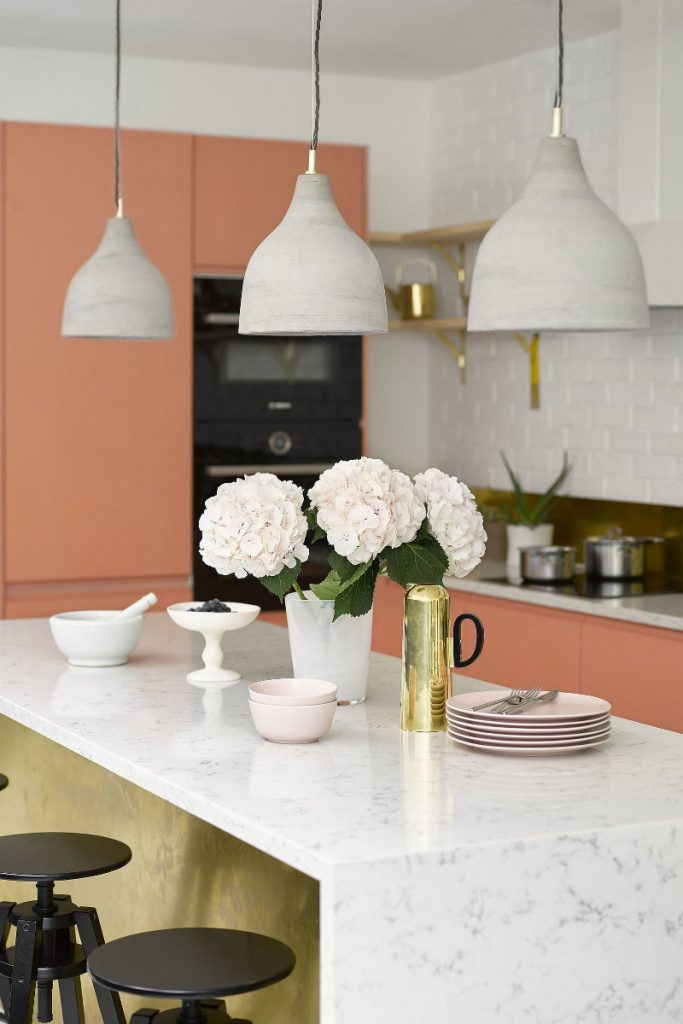 Now, when it comes to your bedroom, do you want it to feel like a safe and calming zone? Well, me too! Lush shades of blue and green are calming and grounding, like sage green, dark olive or soft blue. These muted tones can help you destress and easily doze off to sleep, while also maintaining a positive feeling.
Why not get creative with Dulux's Colour of the Year 2022 Bright Skies, which is ideal for sanctuary-like bedrooms and bathrooms?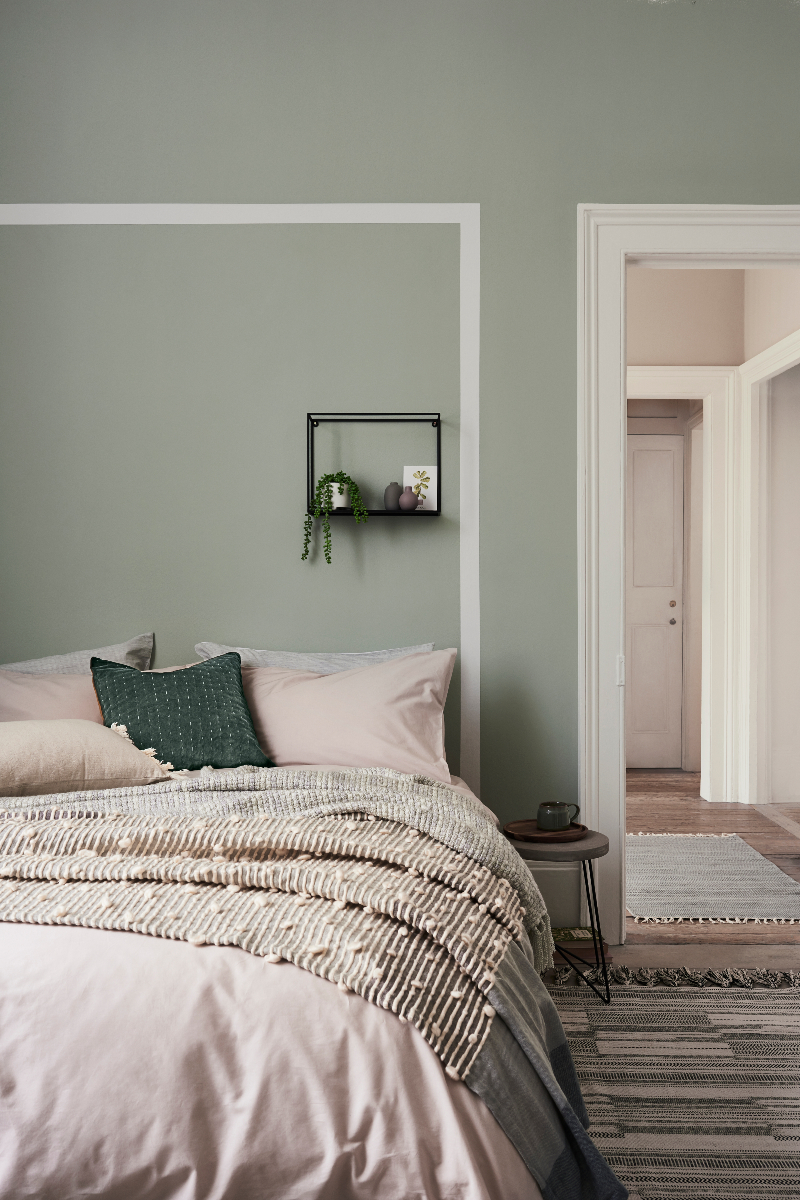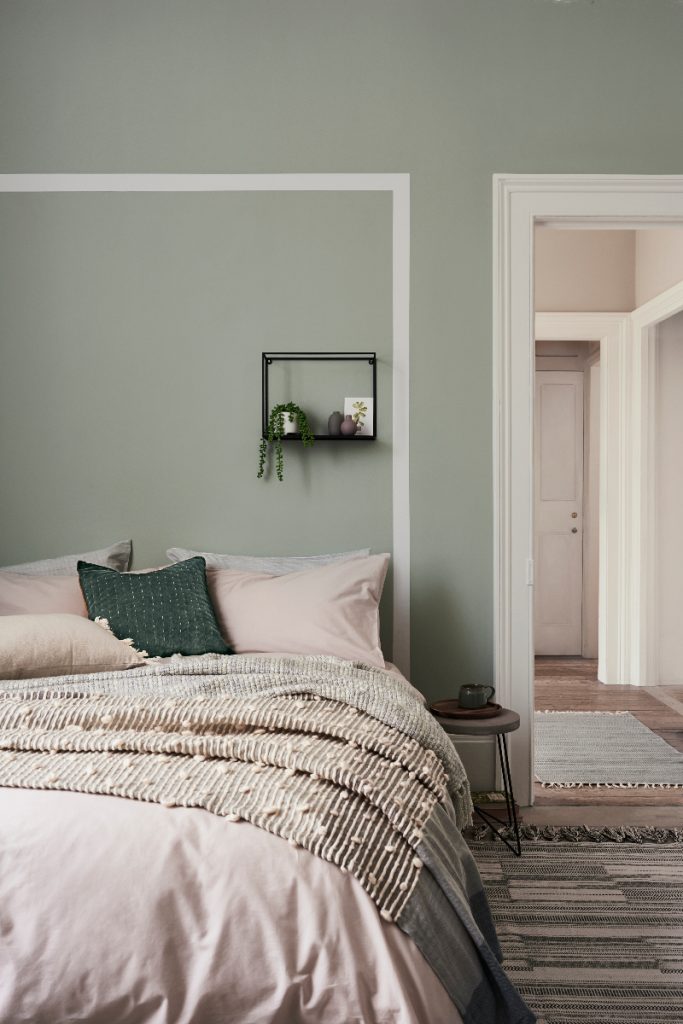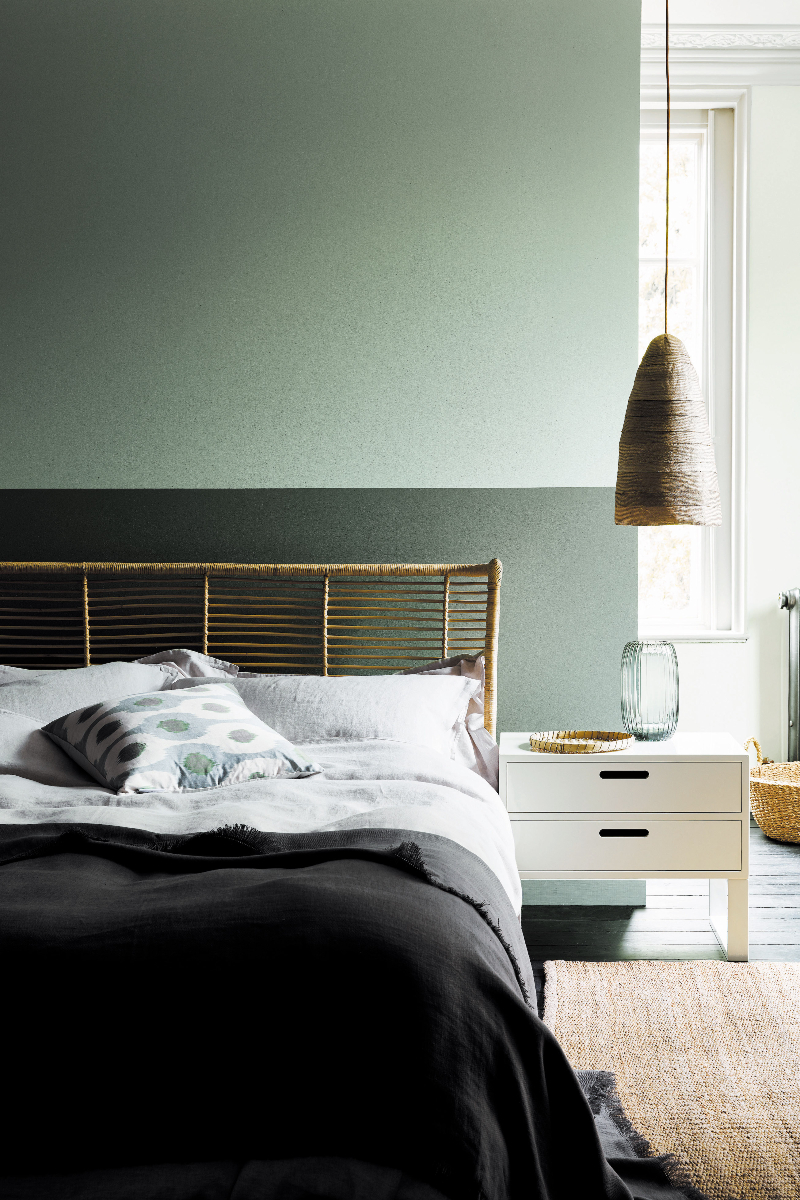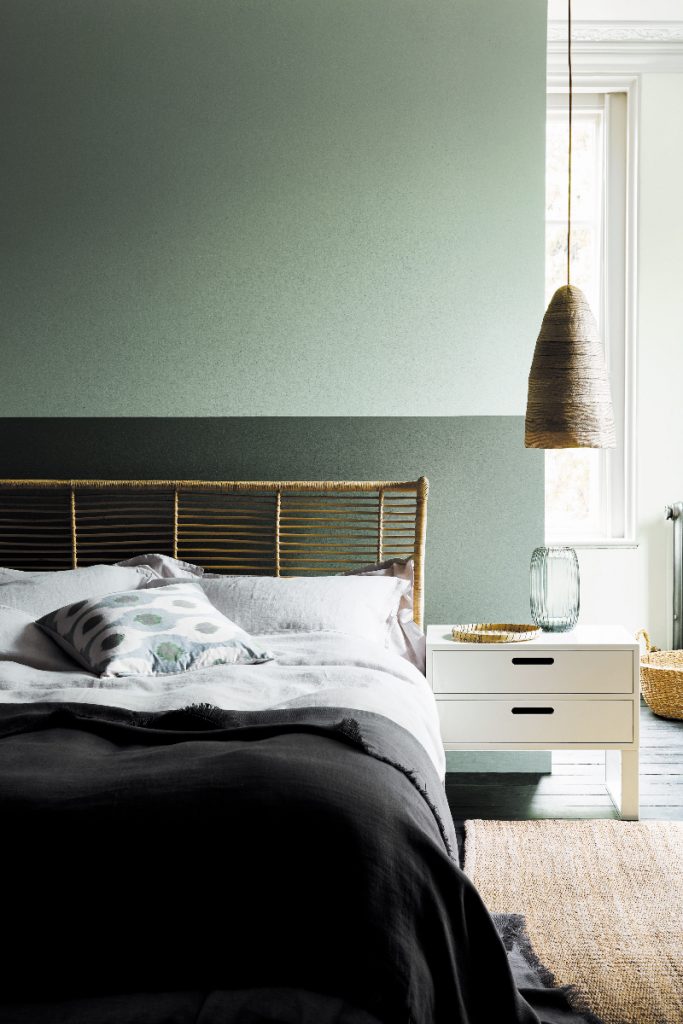 And what about the bathroom? Your bathroom is a space where you want to escape to at the end of the day, right?
Maybe prep a bubbly bath (wine glass optional), light some candles, get your evening routine done and… finally relax. So, neutral tones are perfect for spa-like bathrooms.
Pastel shades like soft pink, pale taupe or muted lavender are great for encouraging a sense of tranquility and kindness, as well as peace of mind. Pair earthy-inspired shades with natural textures like rattan, linen or jute for a chic bohemian scheme, or with crisp white sanitaryware and satin brassware for a modern look.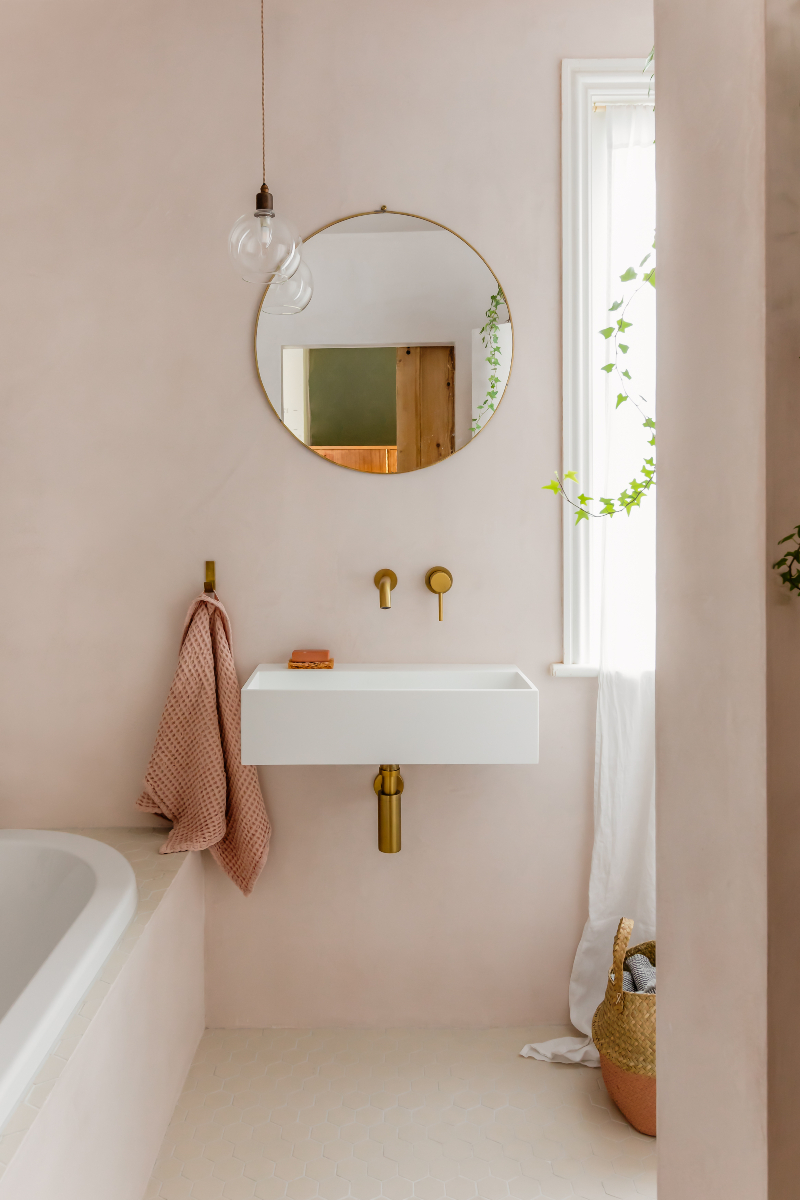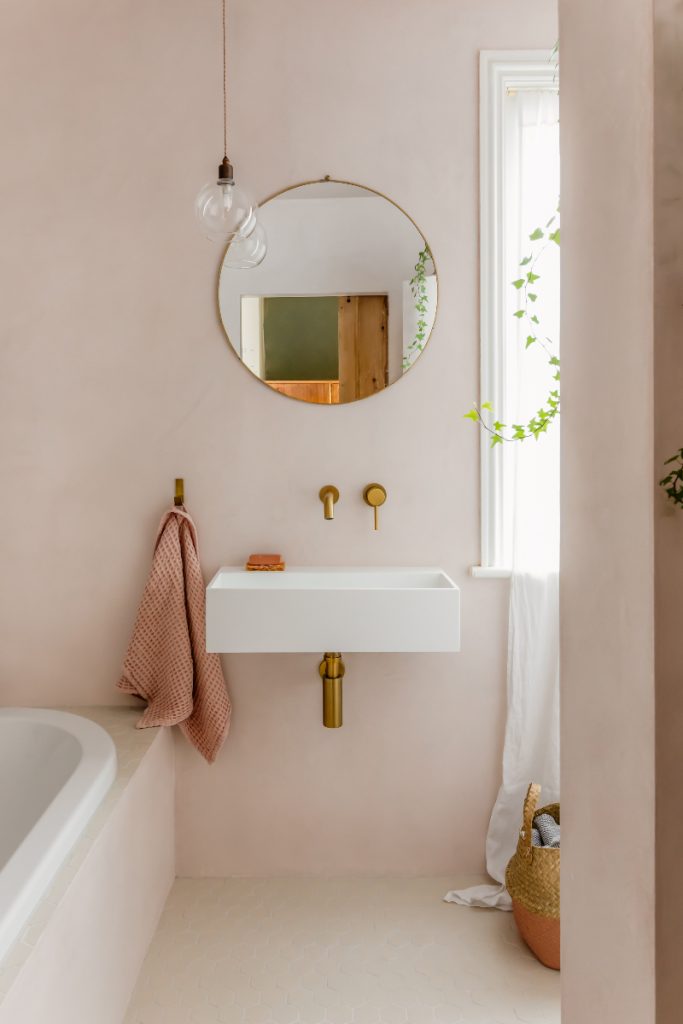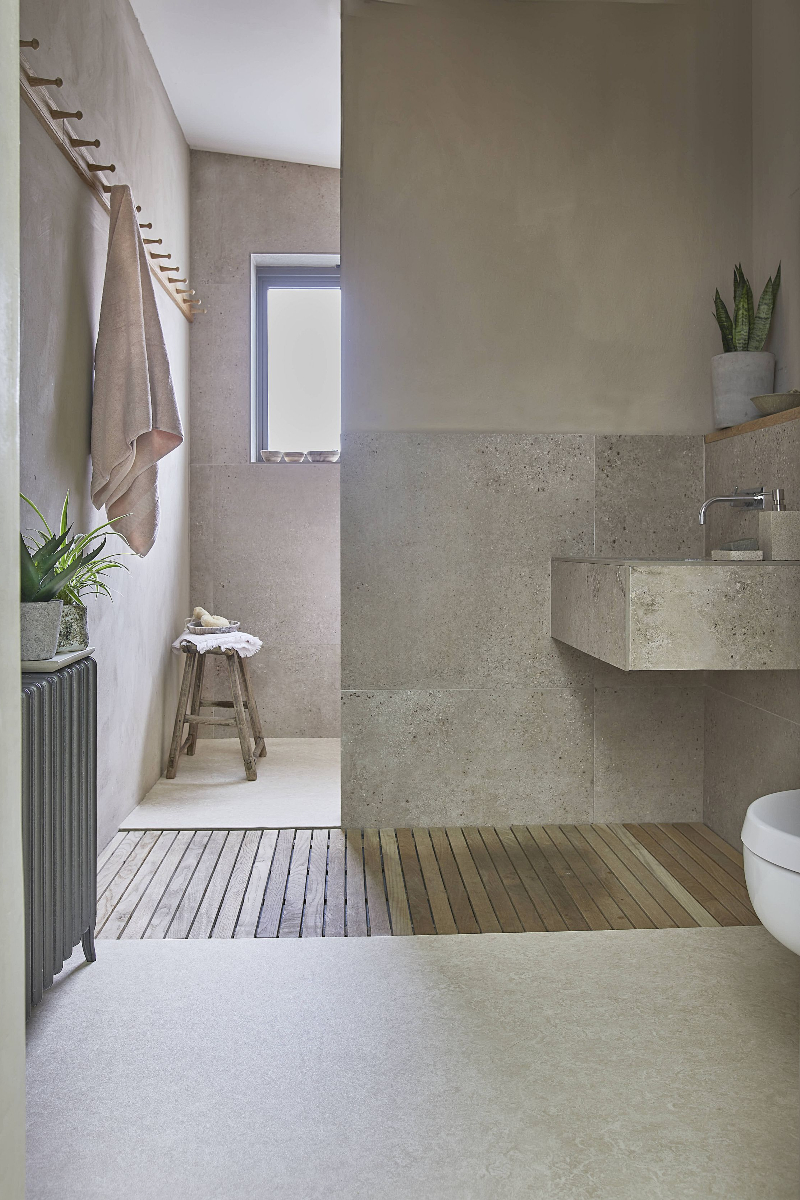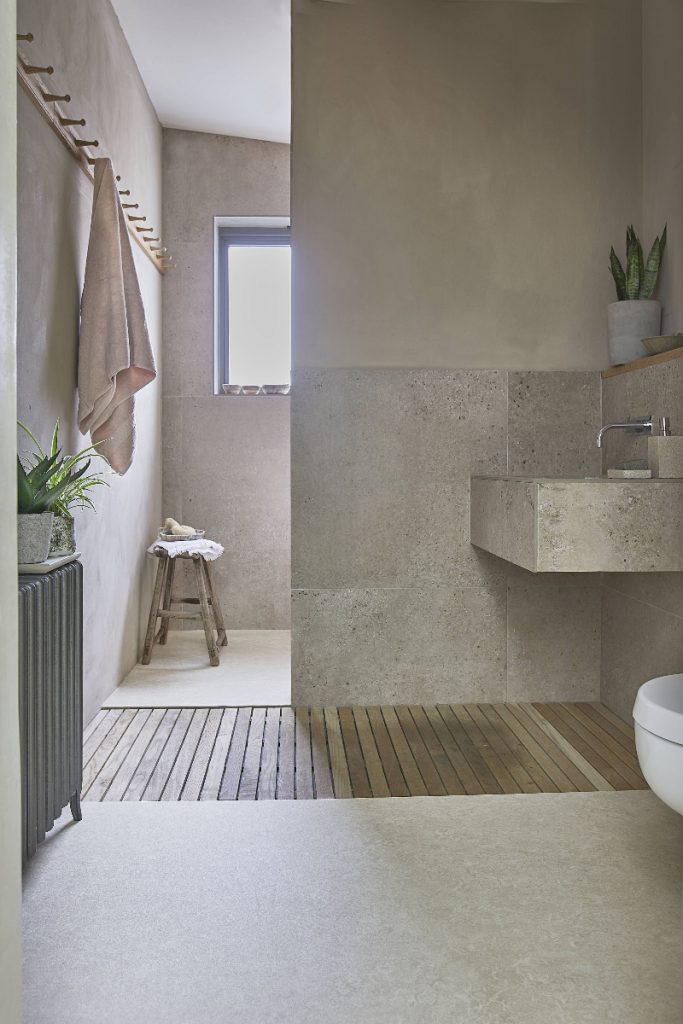 2. Set the mood with lighting
Good lighting is crucial for picking up the energy in your kitchen, bedroom or bathroom. If you are lucky to have big windows in your home, dress them with linen curtains or colourful shutters to keep a light and bright space. Illuminate darker corners in your living or dining areas with tall floor lamps and choose spotlights around your bath and slim LED strips under your cupboards to set a cosy atmosphere in the evening.
If you are working from home, ensure you have a stylish lamp on your office desk to boost productivity and improve visibility to prevent eye strain. Don't forget about your nightstand – pop on a small lamp with a complementing shade to your scheme or install wall lighting for a minimalist look.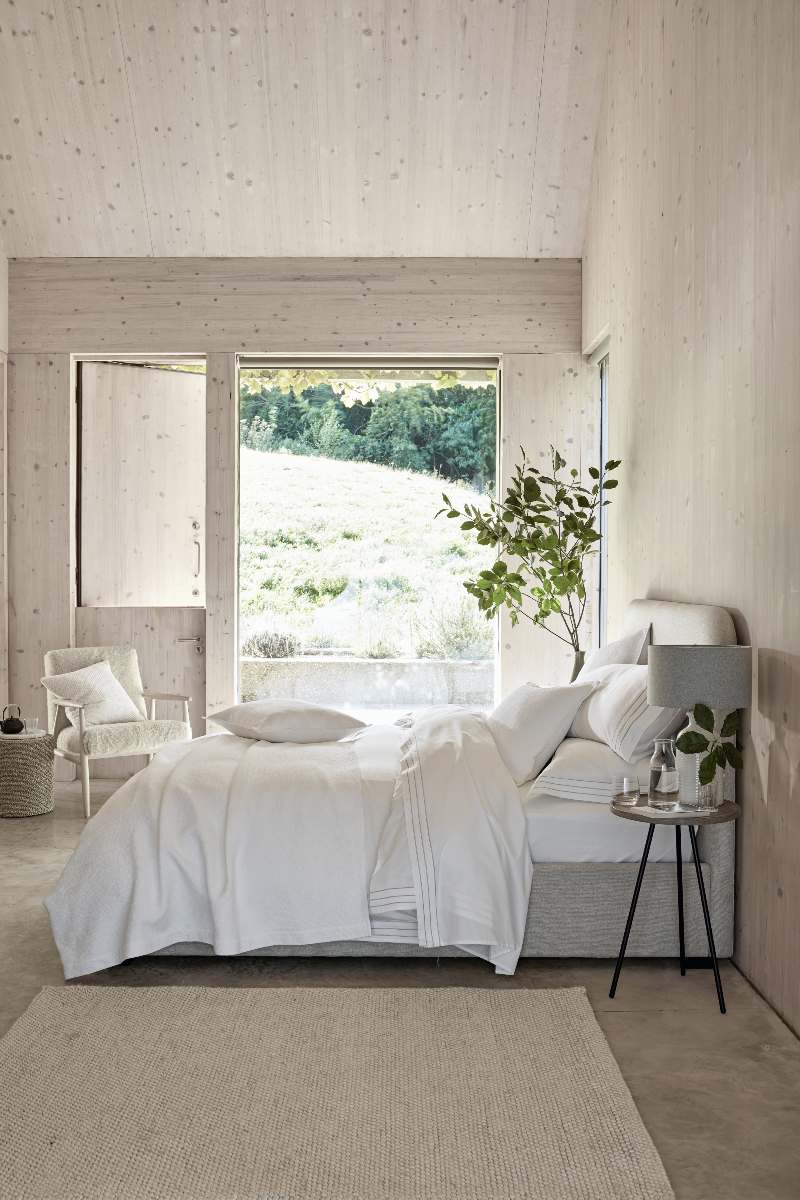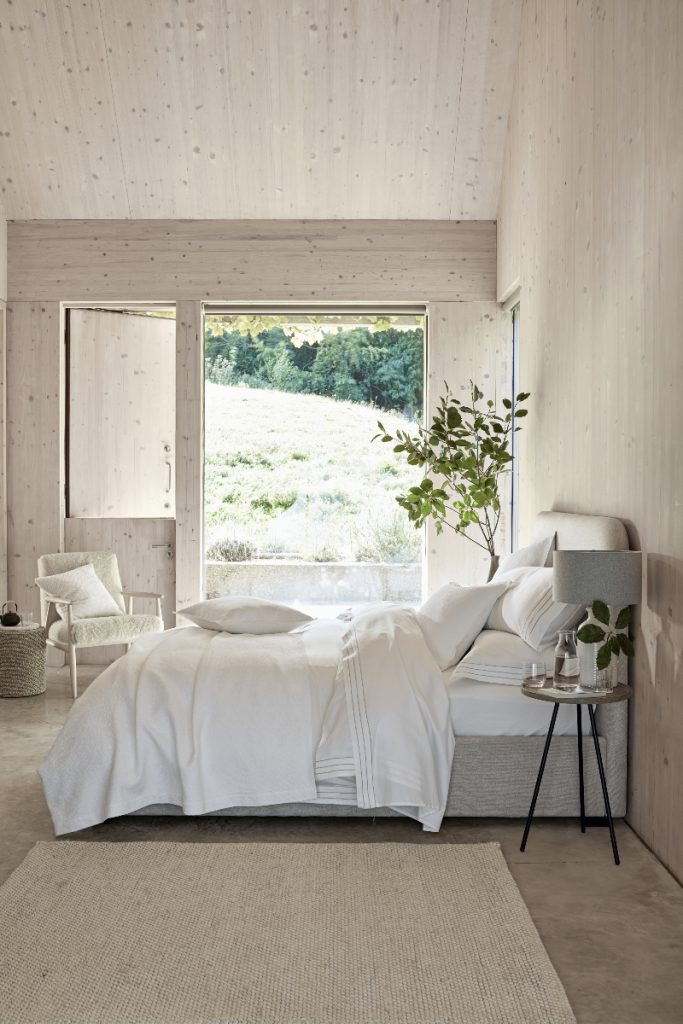 3. Boost your mood at home with SAD products
Hack your internal clock with smart products made to keep seasonal affective disorder away, such as the ever-popular Lumie bodyclock lamp. Total gamechanger, says our editor Lindsay.
These special lamps slowly wake you up with the colours of a real sunrise and help you fall sleep with the stunning shades of a sunset – who wouldn't love that, especially since it's dark when you wake up AND when you go to sleep.
Apart from promoting a healthy sleep cycle, they also help you wake up more refreshed, alert and ready to begin your day – and trust me, they really work.
Take a look at these products to help you manage your winter blues this season.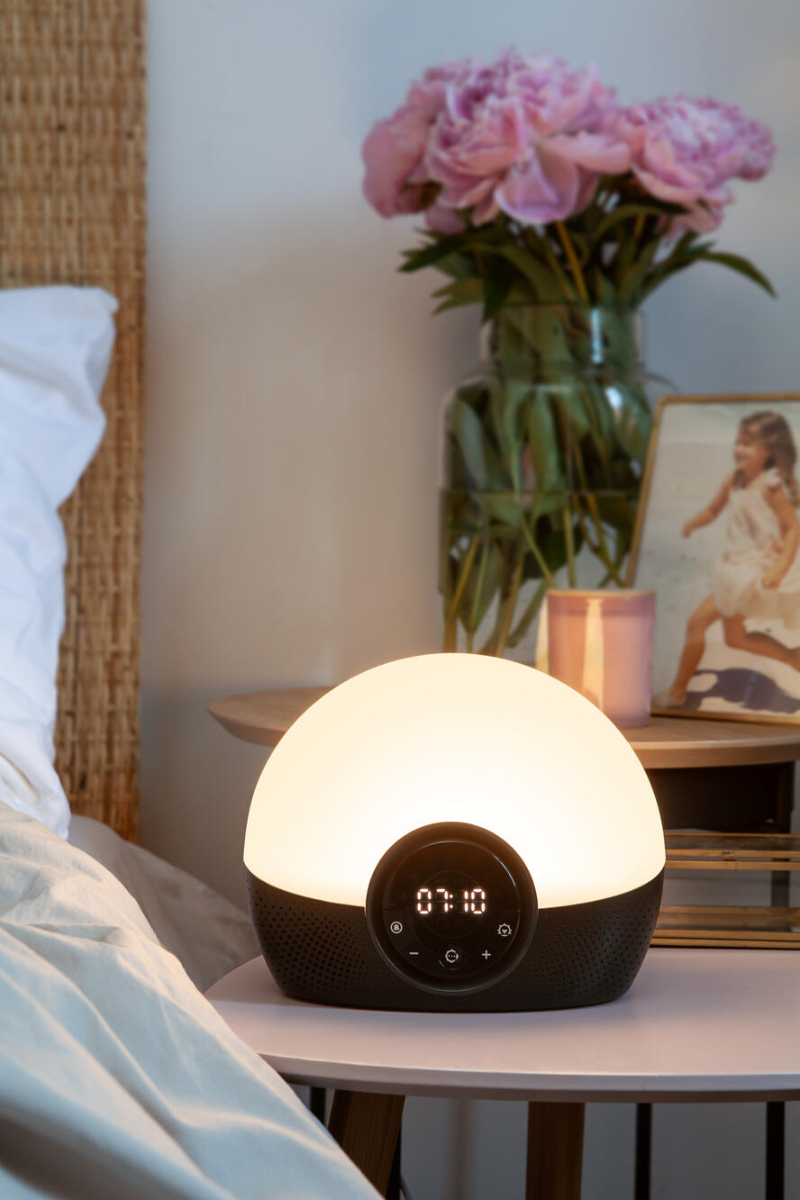 4. Purify the air in your home
Air quality plays a big role in how you feel when you're at home, especially since we spend around 90% of our time indoors. Clear the air of germs and pollutants with one of the latest purifiers – they are quiet, effective and help maintain a healthier humidity level, too.
And if you're not into tech (although they do provide plenty of benefits and can discreetly blend within your scheme), house plants are nature's finest air purifiers. The ones that thrive in humid interiors are great for boosting concentration, clearing the air plus absorbing extra moisture. Check out the best house plants for kitchens and bathrooms here.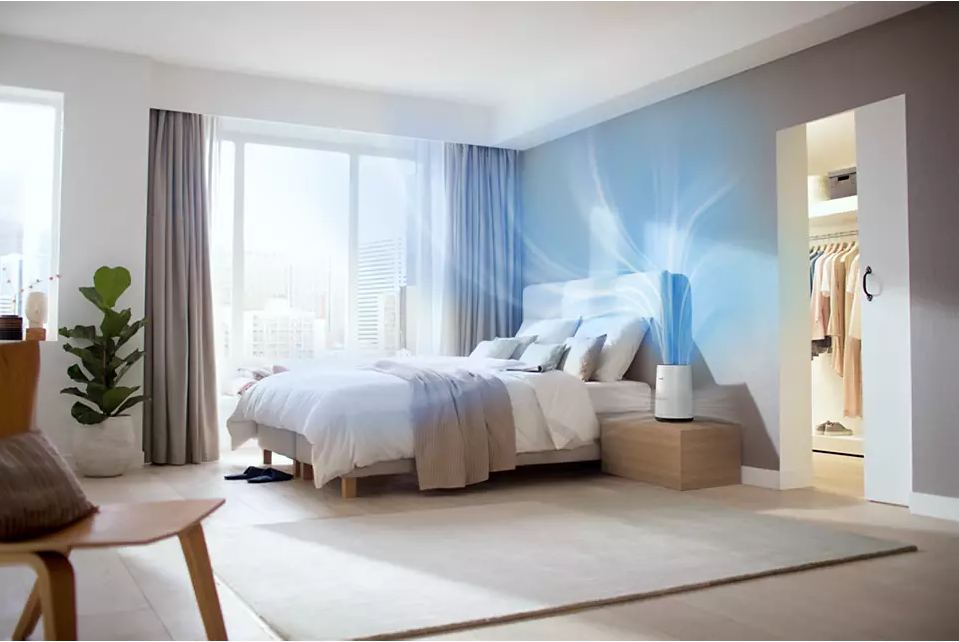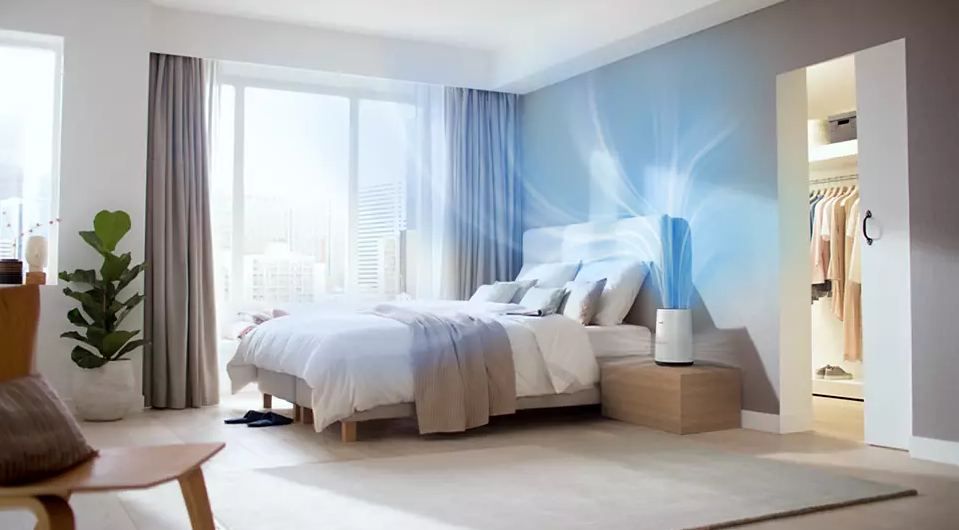 5. Create a cocoon with textures
Layer textures to create that ultimate cosy feeling at home – think plaster or clay on the walls to add warmth, stone basins for a statement touch, and a mix of textiles to complete the look.
Pair linen bedding with waffle throws and cushions and plenty of wooden textures in your bedroom and match your furniture to your basin in the bathroom for a cocooning feeling.
In your dining room, you can match your neutral colour scheme to natural-textured rugs and place mats like jute and sisal and highlight that homey feeling.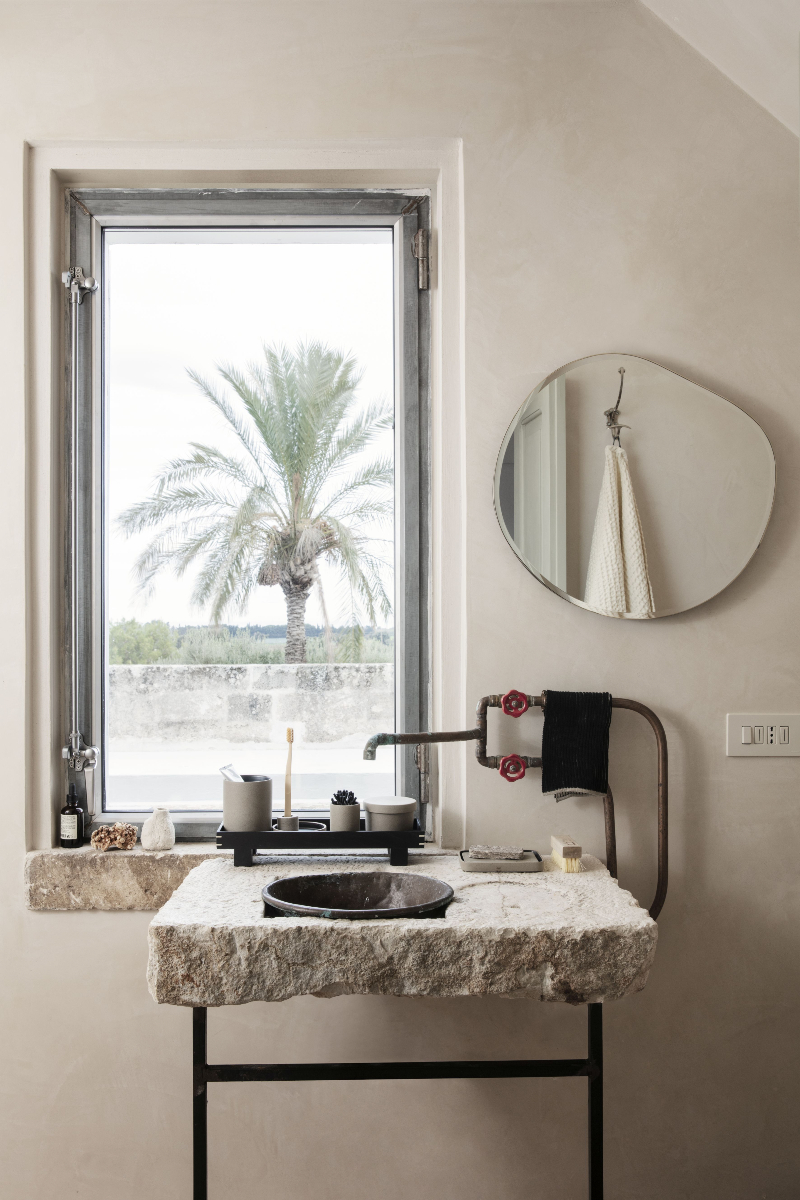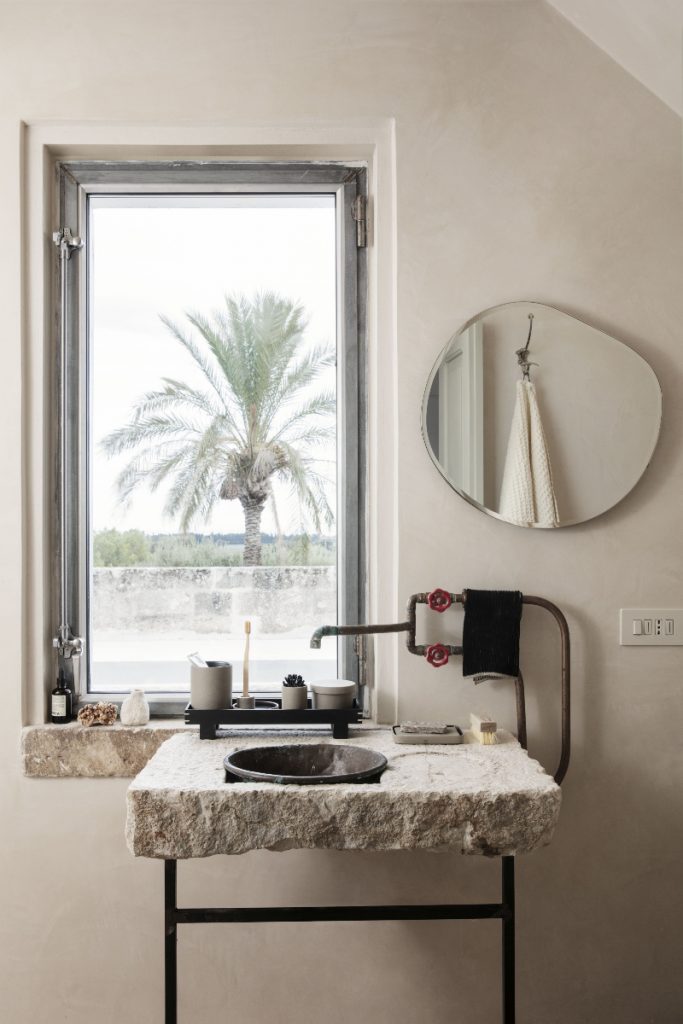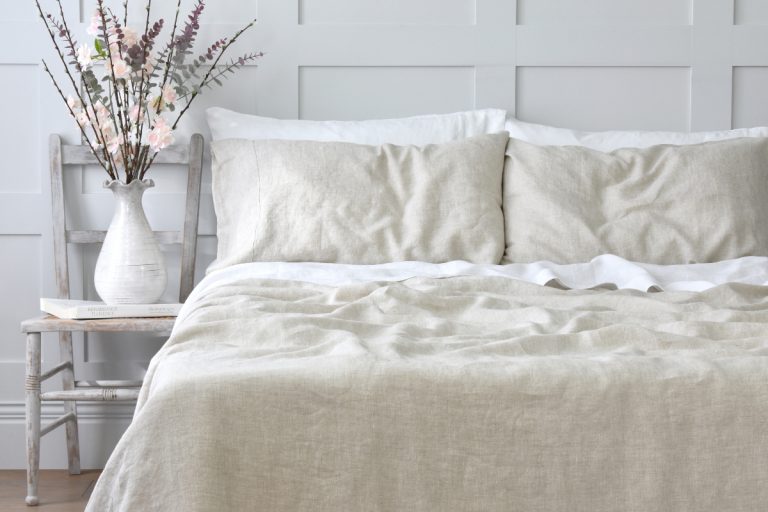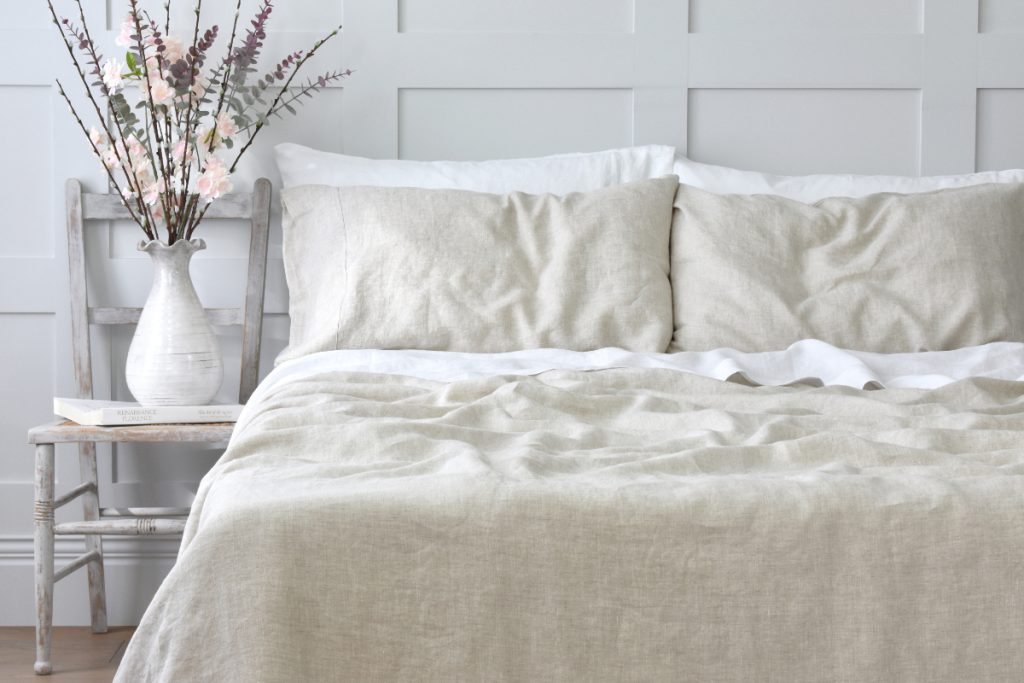 Don't you love when you walk into a room and it smells divinely?
From sea salt and honeysuckle scents during summer to sweet and spicy gingerbread near Christmas – candles, diffusers and room sprays have the power to instantly refresh and uplift the energy in a room. Not to mention how good it feels to light up a candle and get into freshly changed sheets, right?
Citrus-scented aromatherapy is known to boost your mood such as lime, lemon and orange and even herbs like lemongrass, thyme, peppermint and rosemary.
This quick, easy and affordable update will make every room in your home smell oh-so-good and instantly brighten up your mood.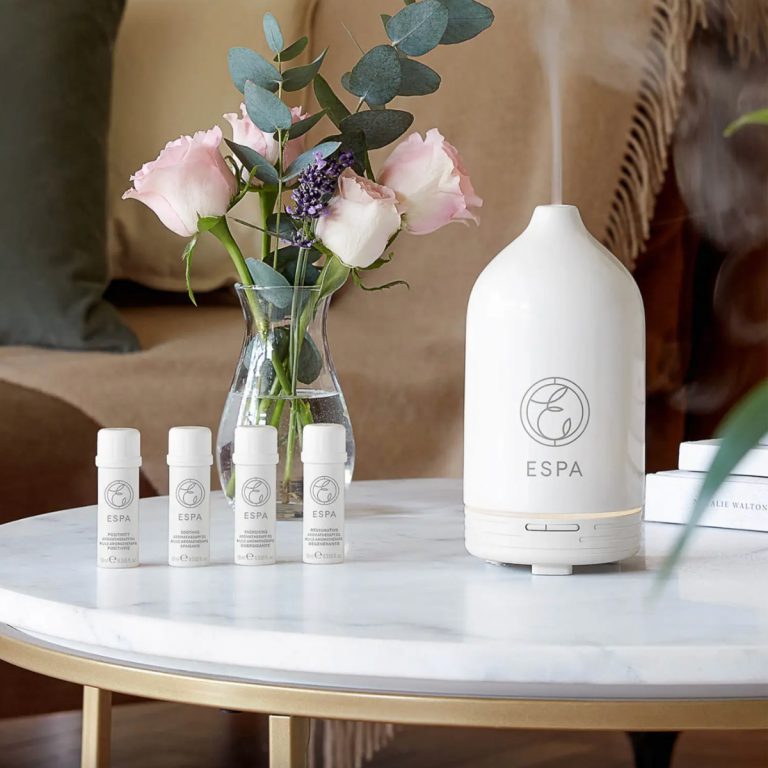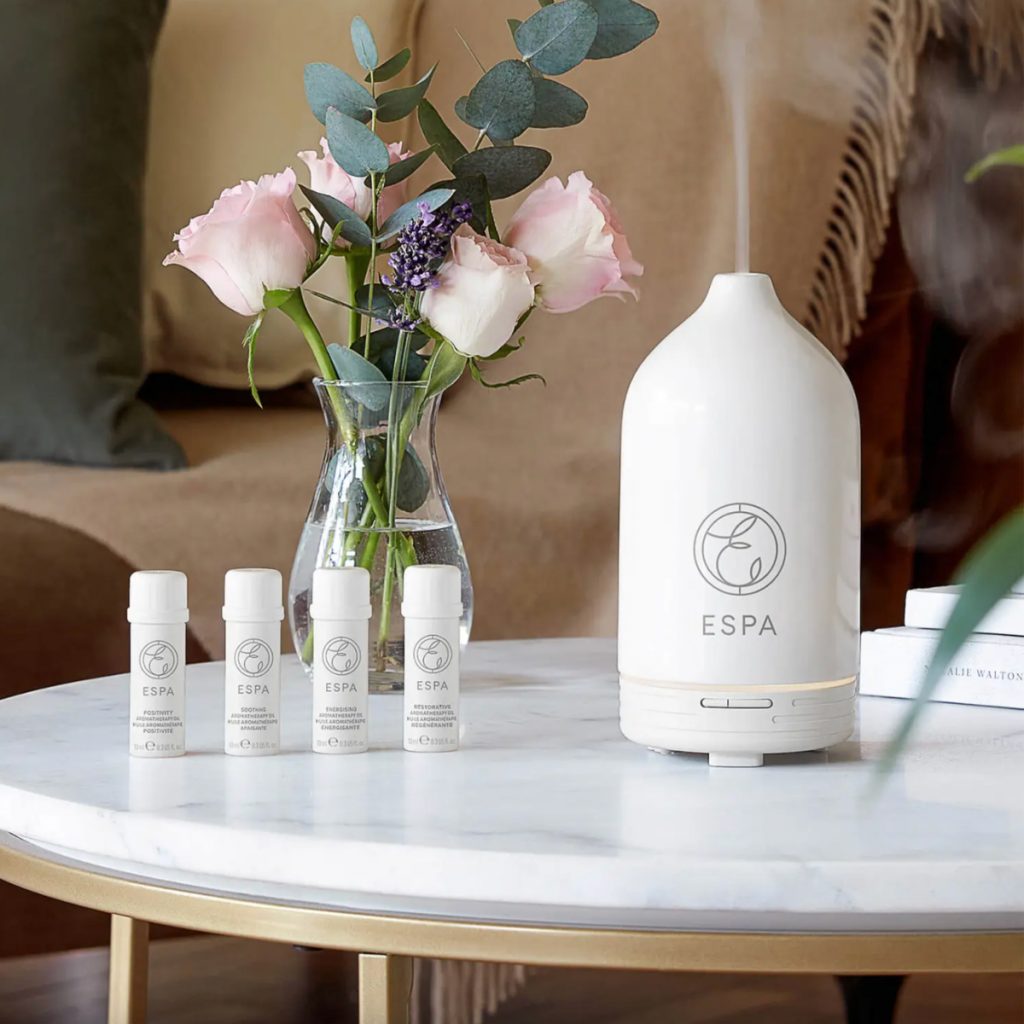 About Post Author