Dim lighting, lots of greenery, a roll top bath in the corner, a wetroom (complete with a rainfall shower) and immaculate white towels resting on a wooden stool – I think we could all do with a spa-like bathroom at home.
Even if you are restricted by your bathroom size, don't worry – these tips can still help you get that spa-like feeling in your own home. Prepare to relax and unwind…
Start with a roll top bath
What would a spa-like bathroom be without a bath to relax in for a couple of hours? To create a spa-like feeling, go for a freestanding bath with double-ended sides for comfort. But if you want to take the classic bath to another level, choose a smart one that doubles as a jacuzzi – I would go in full relaxation mode!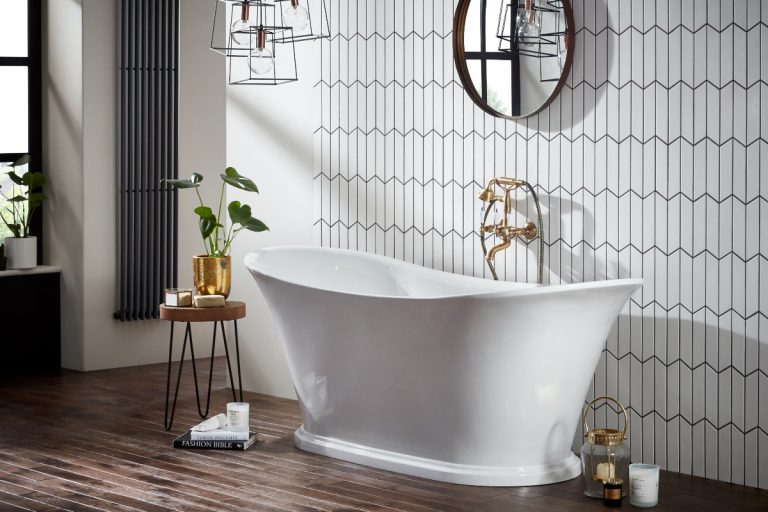 Go for a wetroom
The stylish and contemporary take on a shower, wetrooms have recently gained popularity. You don't have the space for a bath? Then go for a walk-in-shower with charcoal hexagon wall tiles, a rainfall showerhead and a matt black frame for your shower screen, which will add dimension to your bathroom – plus, it is so easy to clean you won't go back to a traditional shower.
https://www.instagram.com/p/B9Vyj58nEXP/?utm_source=ig_web_copy_link
Mix and match tiles
You can add a luxurious look to your bathroom by mixing and matching tiles. Mix stone split face tiles with matt porcelain wall tiles – go for dark shades to create a cosy atmosphere. For a spa-like effect, add touches of wood through cabinets and decorate with white bathroom accessories.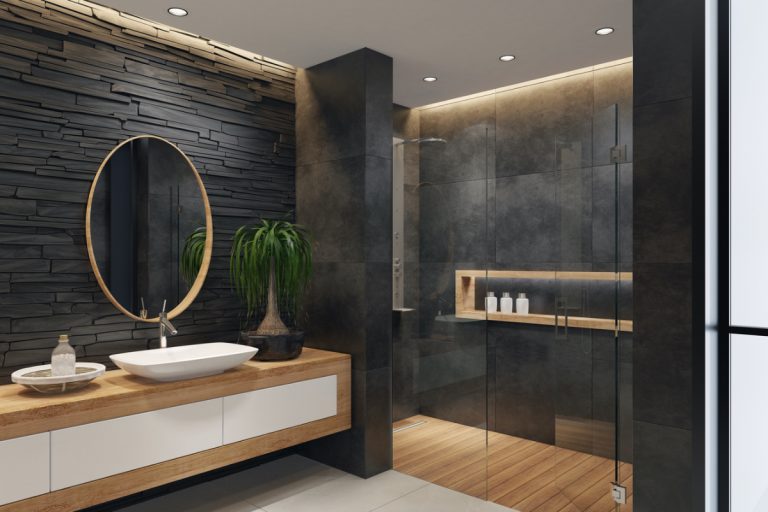 Pay attention to details
When it comes to sanitaryware the simpler, the better. Rectangular, round or countertop, made from different materials and with unique finishes – the amount of options can get overwhelming.
Study your bathroom's aesthetic and choose one that will fit best. For example, you can always choose a versatile basin, such as the traditional cast iron countertop style, which will help tie the look together and also add a luxurious touch. For a subtle pop of colour,

you can try a coloured basin in an ivory, pale blue or muted olive shade.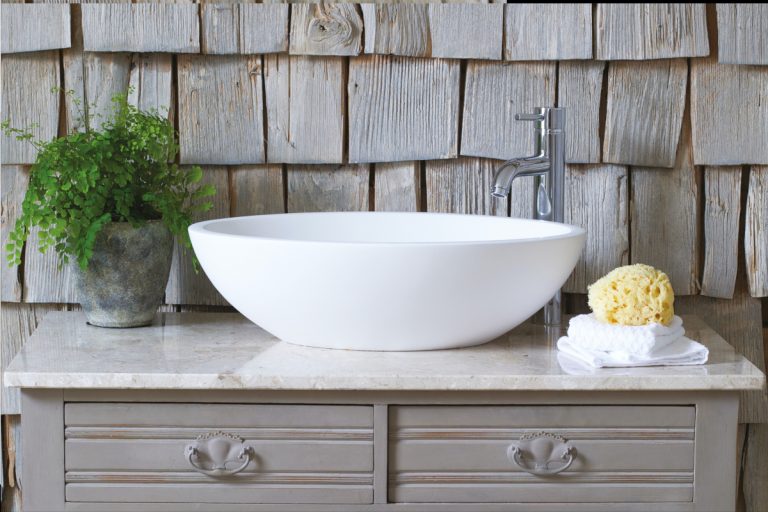 Play with earthy tones
When I think of a spa, I see immaculate shades on white and muted earth tones, such as beige and soft green – earth tones help create a zen feeling in your bathroom.
Keep your bathroom aesthetic minimal, from furniture and tiles to sanitary ware and décor, so choose shades of brown, matt black, white and cream for a luxurious look with subtle green or grey accents.

https://www.instagram.com/p/BfurkpcBFiY/?utm_source=ig_web_copy_link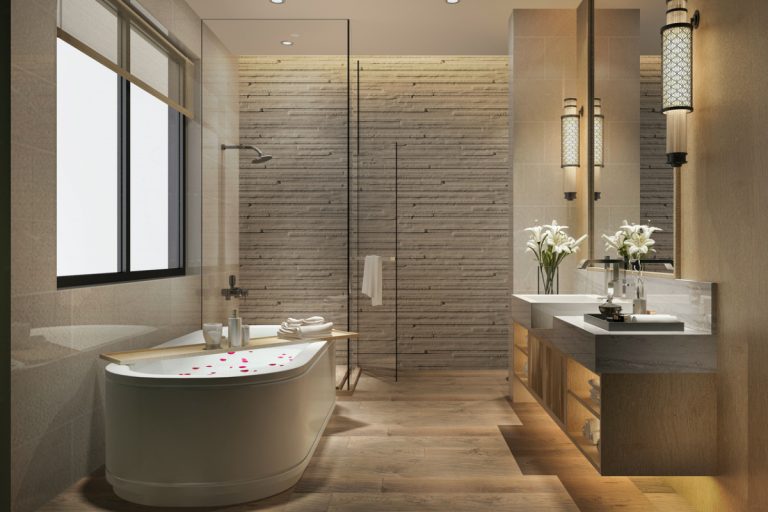 Add a fresh touch with house plants
Once you have your design sorted, you can move onto décor – house plants are a great way to add a fresh touch to your bathroom. There are plenty of plants that thrive in humid places such as a bamboo plant, spider plant or Yukka tree. Add lots of greenery to create an exotic and fresh look – place them on window sills, next to your bath and even in the corner of the wetroom.
 If you want to go all out, then place some stones at the bottom of the pot for an authentic look. 
https://www.instagram.com/p/B4POl98BPzo/?utm_source=ig_web_copy_link
Don't forget about aromatherapy
A spa-like bathroom cannot be complete without aromatherapy. Scented candles, incense sticks and oil burners are perfect for creating a calming atmosphere in your bathroom. Choose scents such as lavender, jasmine, lemon, peppermint or sandalwood to reduce stress and induce relaxation.
Featured image: iStock/ runna10
About Post Author