Ok ok, I know 2020 or 2021 may not have gone as planned, but let me ask you: how many of you lovely readers have finally decided to get going on that dream home renovation? I've heard numerous stories of people foregoing their holiday spends and funneling the cash into home improvements instead, or deciding that if there's going to be so much time spent at home for the foreseeable, change to your interiors simply has to happen. Now is the time to plan your perfect renovation.
Looking back over the past two years (give or take), DIY went through the roof (closely followed by banana bread baking and sewing, of course) and getting paint, wallpaper, or any major DIY necessities was as tricky as getting your hands on eggs and flour. While, thankfully, that's now resolved, the appetite for renovations is NOT waning ­– in fact, it's soaring.
So, as we enter a new period of restrictions, I decided to seek some words of wisdom from a few These Three Rooms favourites (design experts who know their stuff!) for their tips on how you can use extra time at home to plan your perfect renovation. Here's what they had to say…notebooks at the ready.
Note what's
not

working
"While we have all been spending much more time at home than usual, you may have noticed that there are certain areas of your home that don't necessarily function the way that you need them to," Charmaine White, lead designer at The White House Interiors, told me.

"Make note of the things that don't work, decide how you would like these elements to be changed, prioritise where you want to focus your attention first, decide on your budget and take it from there."
Research, research, research
Julia Alexander of Julia Alexander Interiors (@juliaalexanderinteriors) says you can never plan enough for a renovation project. And I have to agree.

She says: "Where I see people often make mistakes is not ensuring a project meets their very specific unique requirements for how they live. Thinking about the WHY for each design decision is so important – who will use each space and how will each space be used. So if you only have family and guests to stay a few times a year but prioritise that in your design over how you live day to day for example."

"Once you know the answers to those questions you can plan the exact layout in detail, including where furniture and storage will go, and then lighting, heating and electrical plans can be built around your layout."
Get plenty of inspiration
Get all the advice and inspo you need to get your renovation going with a subscription to Kitchens Bedrooms & Bathrooms magazine. Subscribe today for only £23.35 when you sign up for six months. Click here to claim your offer.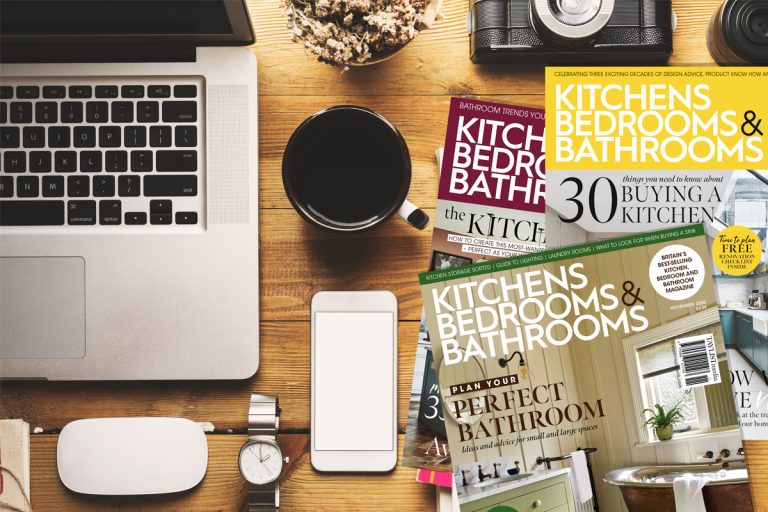 Think about what you're comfortable with
Think about how comfortable you'll would feel with various people coming in and out of the house in one day when renovations are underway, as it could get quite crowded depending on the space," says interiors journalist Sally Smith.

"If it was me, I'd make sure to people-manage a bit more, provide a portable loo with plenty of handwash, for example. Talk through Covid safe guidelines with everyone involved in the project before you start to see what people are comfortable with."
Think about the future
So many of the experts I spoke to said that lists are the best way to plan your perfect renovation. "Divide the list into wants, needs and wishes," Kelly Roden, owner Meliora Kitchens Bedrooms & Bathrooms said.

"Ask yourself: what works and what doesn't about my space and why? This will help inform what your want to achieve. Also consider how your family may change in the coming years, too and what needs might change as a result – children becoming teens, for example."
Enjoy the planning stage!
Plan your perfect renovation, you say? I love this tip from Jordan Cluroe and Russell Whitehead at 2LG Studio. They say you should make the most of the planning stage of a renovation and have fun with it.

"It is a difficult time to focus and gather your thoughts so don't be too hard on yourself, but enjoy the planning stage because that is where you can be your most creative. Let yourself have fun in the planning and don't be afraid to explore ideas that may end up not being right."
Get recommendations for trades
"Research who is needed for each stage of the renovation, such as builders, electricians, tilers and painters. Ask friends and family for recommendations, look at online directories and at trade body lists which feature vetted professionals.

Get at least three quotes for each trade you need and ask for a cost breakdown so you can compare them more easily." Thanks of Amelia Rose Media, for that tip.
Embrace virtual consultations
Laurie Davidson, of Secret Styling Club, says you can start the process of planning your perfect renovation by arranging initial Zoom meetings with designers and architects.

Many professionals now offer this service, instead of a trip to their office or showroom. Laurie says: "You can do video tours for designers, give them measurements and discuss what's possible with your space."
Plan a realistic budget
"Things always cost more than you think and there's nearly always an unseen expense," interiors journalist Rachel Ogden advises.

"Work out a timeframe and ask companies to give you an idea of lead times so you can work out when things need to be ordered. And if it's from Europe at the moment, it's bound to be longer than usual, so be patient.
Featured image: iStock/HAKINMHAN
About Post Author