Think back to the last time you went away – a nice trip always leaves you relaxed, right? It's only natural, then, that you'd want to retain that feeling and let it inspire your home design.
A holiday-inspired bathroom is an increasingly popular choice – and rightly so. Who wouldn't want to bottle up the relaxation of time spent away from home?
Not every design is suitable for every space. But no matter if your room is more compact or generously sized, there are ways to make it work. And 4D virtual reality (VR) can be a crucial help in making sure you get the best design.
Create your holiday-inspired bathroom
Whether you're staying in a hotel or an apartment, take pictures of elements you like and try to imagine how you could incorporate them at home.
How about a glamorous archway to lead into your shower enclosure, for example? Or having two showerheads, for a 'his and hers'-style design in your holiday-inspired bathroom?
Make sure you take note of brassware styles you like on your getaway, too. These can be finishes, but also specific spout shapes – or maybe you've seen a particularly beautiful basin.
Document everything that you think you'd love in your home; even if it turns out to be unachievable, your designer might offer an alternative in the same style.
Colours are important, too. Bright neutrals will create a cosy but light, Mediterranean-style feeling – ideal to make you feel like it's summer all year.
And don't forget about the materials. A holiday-inspired bathroom doesn't have to be neutral and only use porcelain. Materials such as tadelakt, encaustic tiles, or terrazzo can quickly create a summery, relaxing feel.
Try out your design
Once you've collected the ideas for your holiday-inspired bathroom, that's where VR comes in handy.
Speak to your designer and they'll create your room design so you can virtually walk through. This will allow you to see the colours, experience the layout, and try out fittings before you buy.
You can even switch on the shower and see how the spray falls.
And if something isn't quite right, your designer can change it in seconds, so you can create your ideal room right in front of your eyes.
See your holiday-inspired bathroom in 4D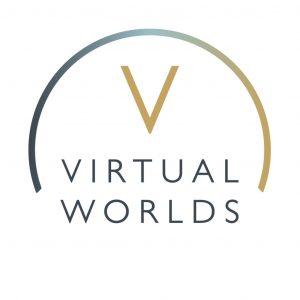 More than 300 showrooms use Virtual Worlds 4D VR technology. Arrange a visit to your local retailer who has Virtual Worlds 4D Theatre and talk to a designer about your plans, so they can draw up a layout.
About Post Author