Question: how many people do you know who have an indoor slide in their home? I said indoor, so not in their garden, not in the park opposite, actually in their home? I'm guessing it's not many – if any? Well, not that I'm boasting or anything, but I do. And, I've had a go on it! (OK, now I'm boasting).
After having a couple of goes on the indoor slide, it's time talk to homeowner Lauren Gearing about her renovation and why she and her husband Ben decided to have such a quirky piece of furniture connecting her open-plan kitchen-diner to the new basement level.
Perched on her island, (while being treated to hot chocolate with cream and marshmallows – heaven) she tells me that people ask her about the indoor slide all the time, but she's not entirely sure on the answer. She saw something similar while doing research online, and the rest is history.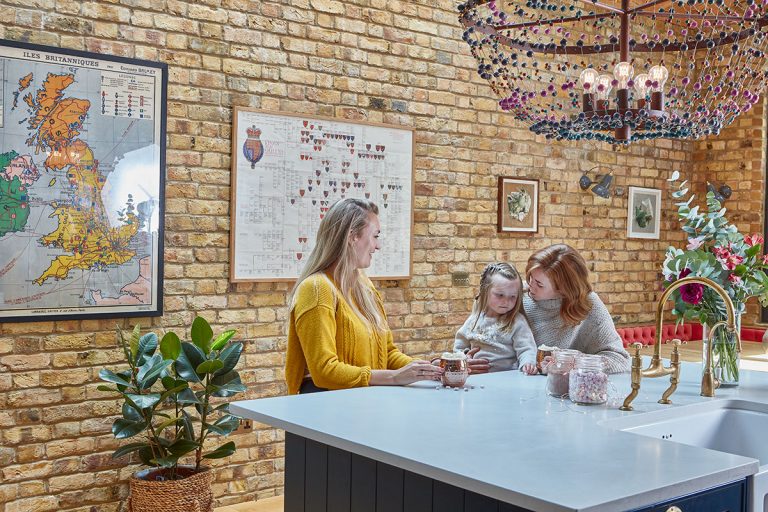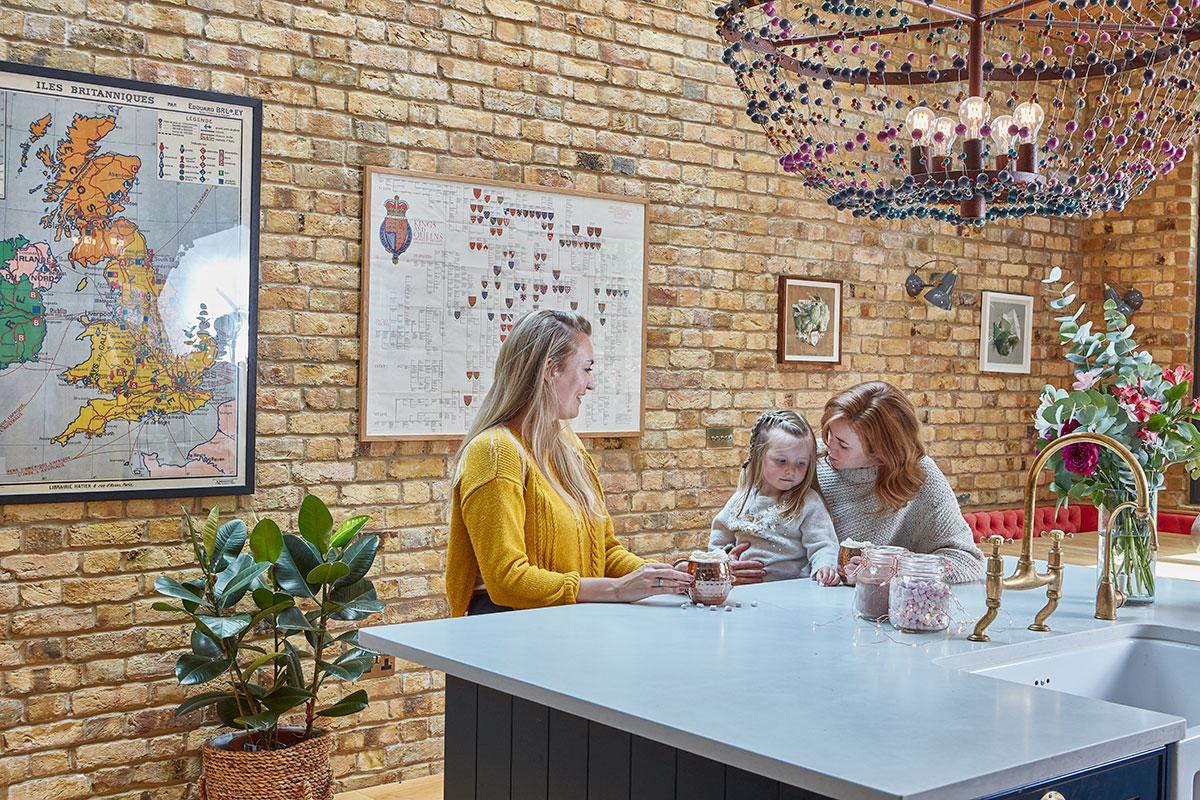 The couple were drawn to the five-bedroom Victorian Hackney terrace as it's on a street they had wanted to move to. It also backs onto a beautiful park. Lauren describes it as a "classic complete disaster" – my new favourite phrase. This is because it was formerly two separate properties that they had to put back together.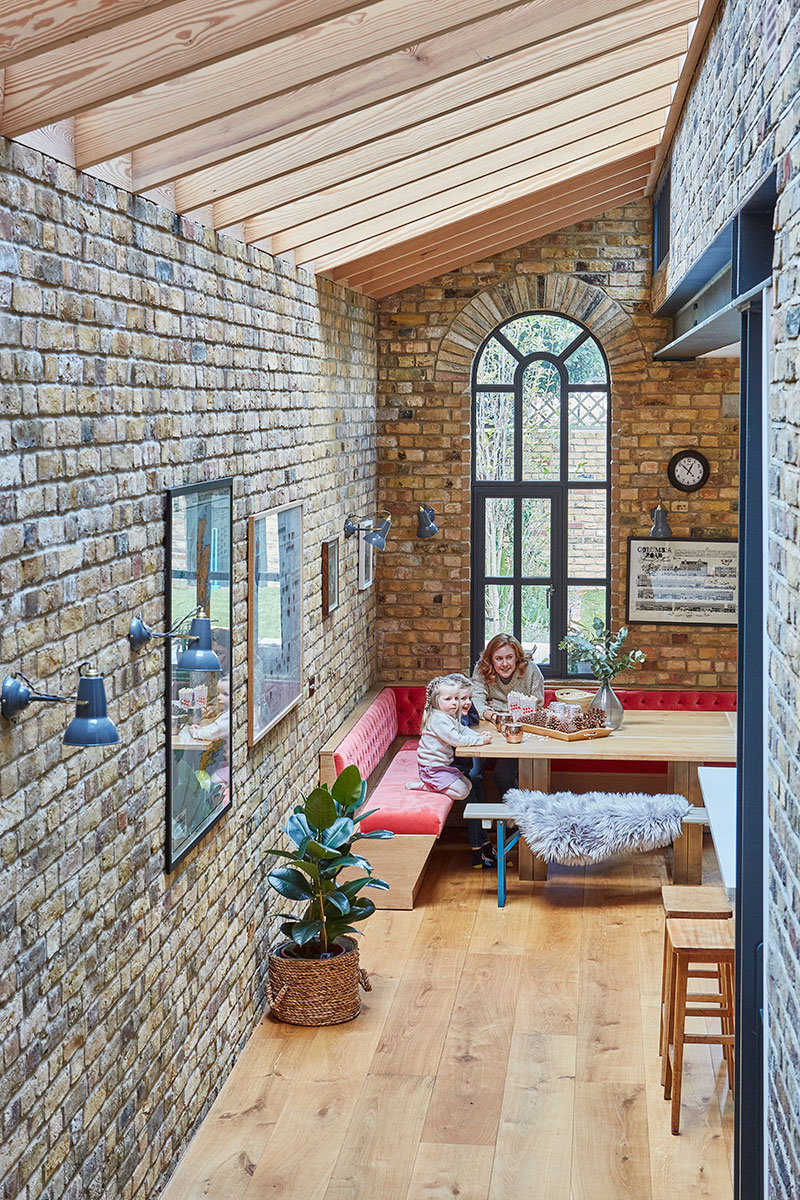 How the design of the space came about
Initially, they thought they would simply have a side-return extension to make the small kitchen larger. However, after getting architects Seán McAlister and Stephen Mackie of Seán & Stephen on board, their renovation plans kept getting grander. Having never done a renovation before, they found themselves in a three-year project – including a year of planning alone.
The big project included a newly dug basement level, which creates a playroom for the couple's children Fred, Bobbie, and Bella. Removing half of the floor of the sitting room directly above opened up the space to reveal a double-height ceiling. Bedrooms were then reconfigured and a loft extension added, as well as the indoor slide.
For the kitchen itself, the architects recommended Victoria Spencer-Eves of Veves Studio. She came up with the design and sourced the furniture. Knowing the space was going to be the place where they spend the most time, the brief was for an open and sociable room.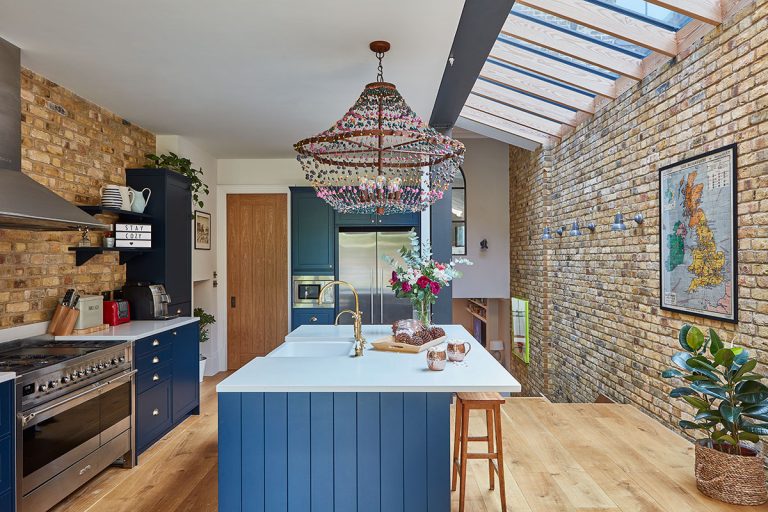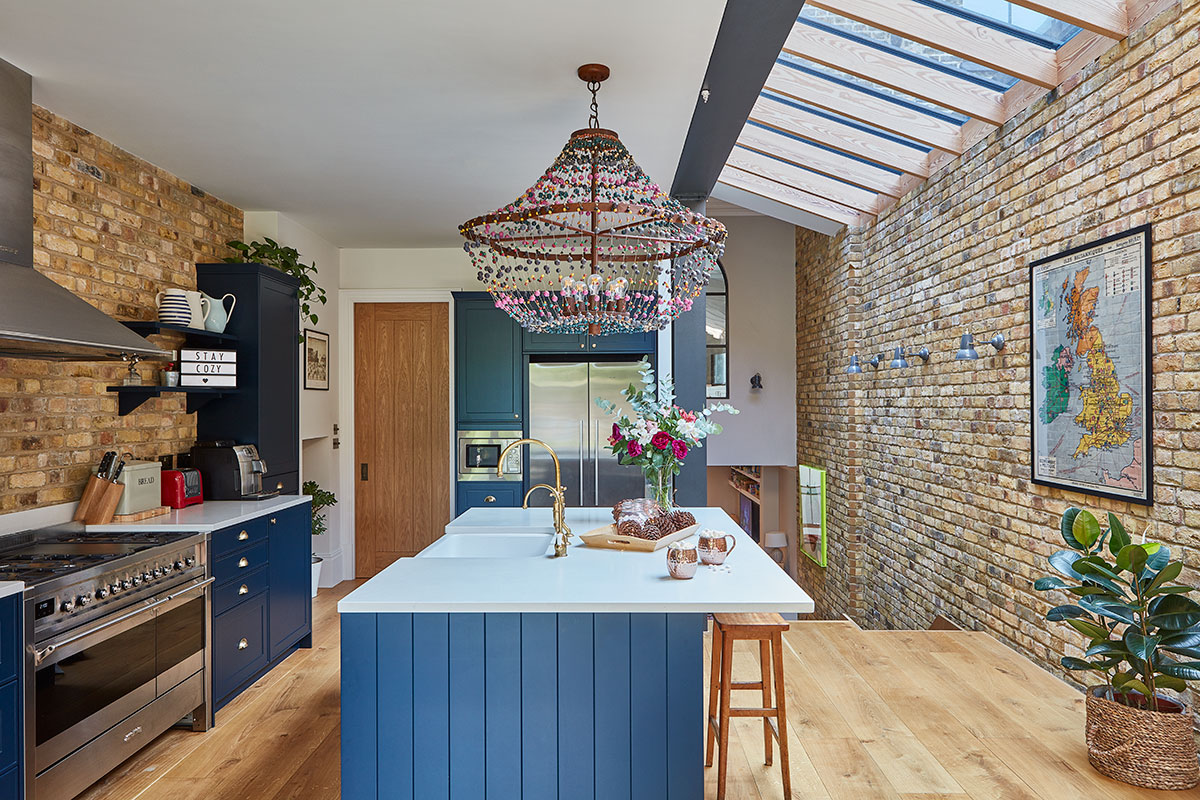 An L-shape layout pushed back on the walls creates a spacious feel. There's also a large island that has plenty of storage and a place for informal dining.
In addition, the couple wanted an area where they could have lots of people round a table for dinner parties or special occasions. This is why we have the bespoke square table and banquette seating. I reckon the indoor slide goes down a treat at these events.
To reach the very top of the house, we climb a grand total of 55 steps – I seriously need to get to the gym. The loft conversion has added another bedroom Lauren and Ben currently use as their office.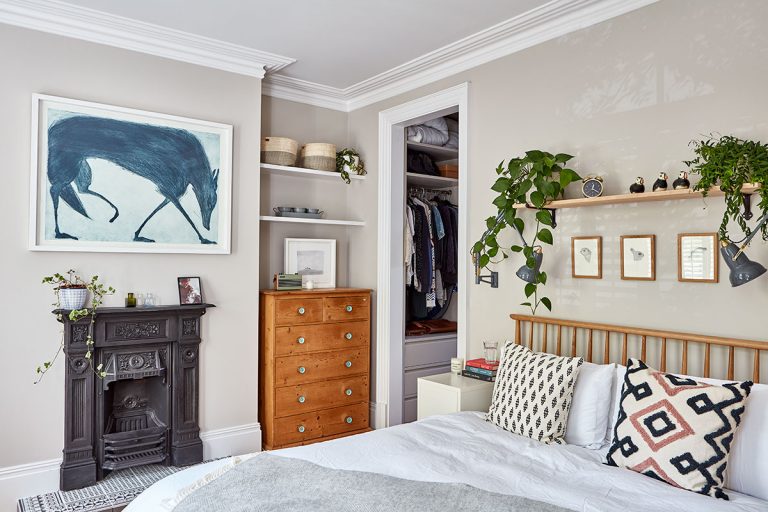 More about the design of the space
Further down, they have reconfigured the level so Fred and Bobbie's rooms are the same size and have their own bathroom. For the couple's floor, they decided to create a master suite by utilising a former kitchen to create a dressing area and double ensuite. It's the perfect adults-only sanctuary, a world away from the indoor slide.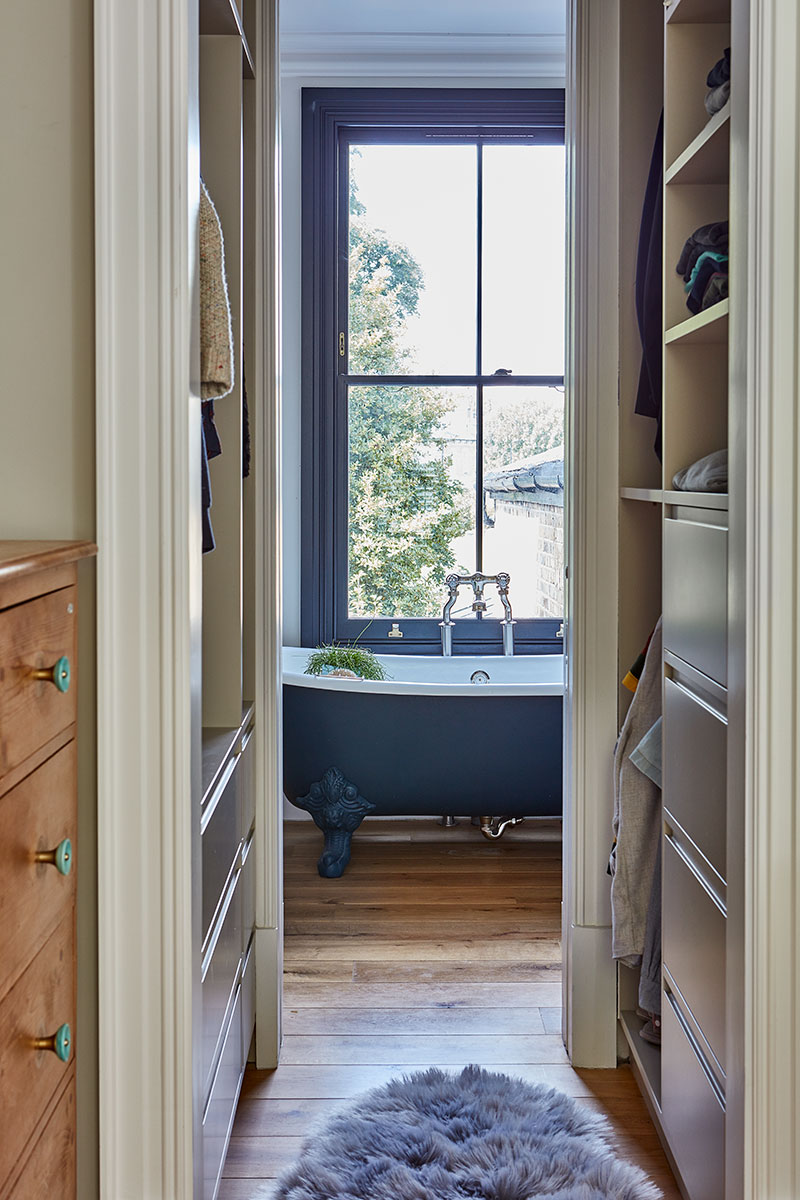 Asking if the three-year upheaval was worth it makes Lauren laugh. She's unsure what Ben would say, but she thinks so – and very much believes this is her forever home. And who could blame her? I wonder if my husband would be open to the idea of installing an indoor slide in our house….
Photography: Malcolm Menzies
Feature image: The whole family can enjoy the indoor slide.
So: did you love this feature? Then we think you'll also enjoy master suites: how can I have one?
About Post Author