Something I've found over the years working for KBB magazine is that when I see certain kitchens, I find myself imagining what kind of meal I would like to cook in it (is that weird?) When I see Alice Broadfield's traditional kitchen, I envisage myself frying up a full English on a Sunday morning, while drinking a fresh glass of orange juice.
There's just something about the space that is comforting, like a good, proper breakfast – the more hashbrowns the merrier. And it was this feeling, a kitchen that had a loved and lived-in feel, which Alice and her husband, Toby were after when they bought their elegant Victorian villa.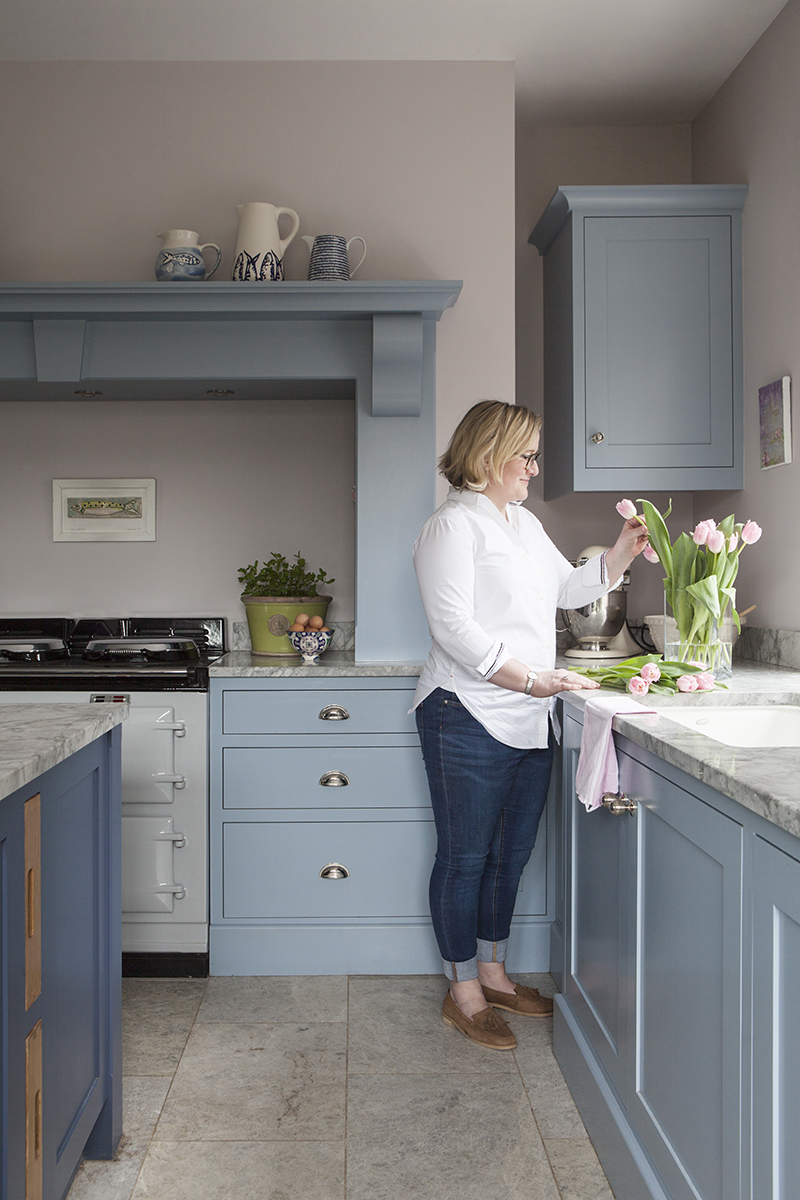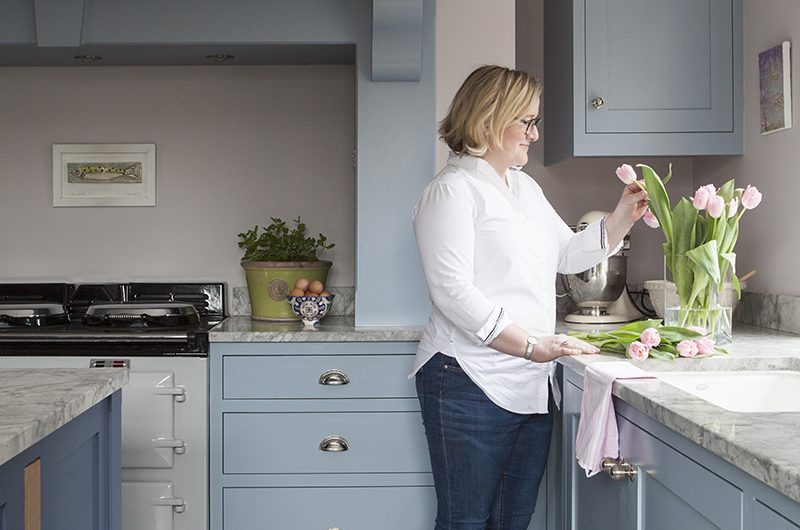 "I loved the layout of the house so didn't want to change too much structurally," Alice, who runs interior design studio Flora & Finn Interiors with her friend, Sarah Shannon, tells KBB writer Jane Crittenden. "Toby and I didn't need a kitchen extension with a sofa and TV area as there was already lots of space for that in the other rooms, but we felt the updated kitchen should echo the history of the house better and appear as though as it could have been there for years. Although we also wanted it to be modern enough to cope with the demands of a family life."
Amazingly, Alice already knew a little about the six-bedroom property before she came to view it since the house had been the childhood home of her sister's friend. "I remember my sister telling me it had two staircases and a huge garden with a swimming pool," she recalls. "For years I'd driven past and admired it from afar, but never imagined we'd ever live here."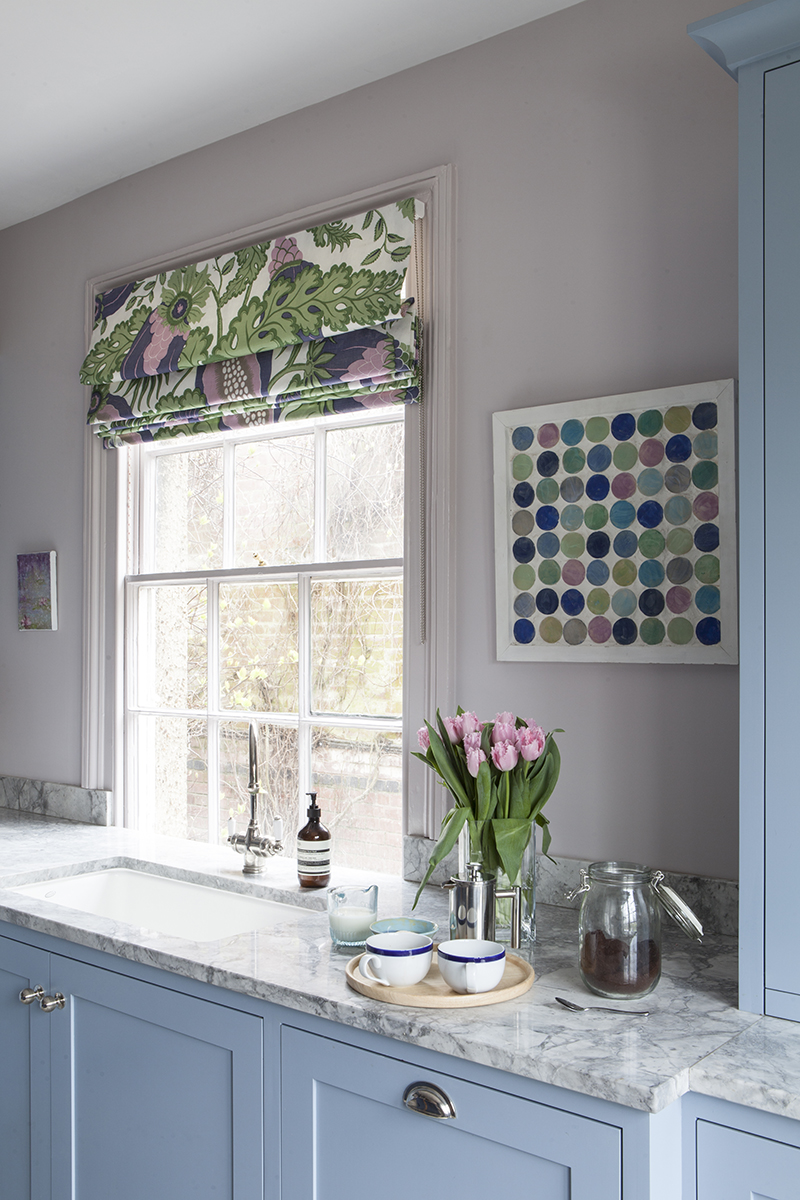 When it came to the look of the space, 'lived in' and 'traditional' were key parts of the brief. Alice wanted a Shaker-style design to create a furnished look rather than a fitted finish, and decided painting the cabinetry in two tones of blue – as in the original scheme – would enhance this impression.
"I didn't want lots of wall cupboards because I'm not very tall and the Aga helps make the room feel more established," she explains. "It's a silvery grey colour, so if I decide to change the paint on the cupboards in years to come it won't clash."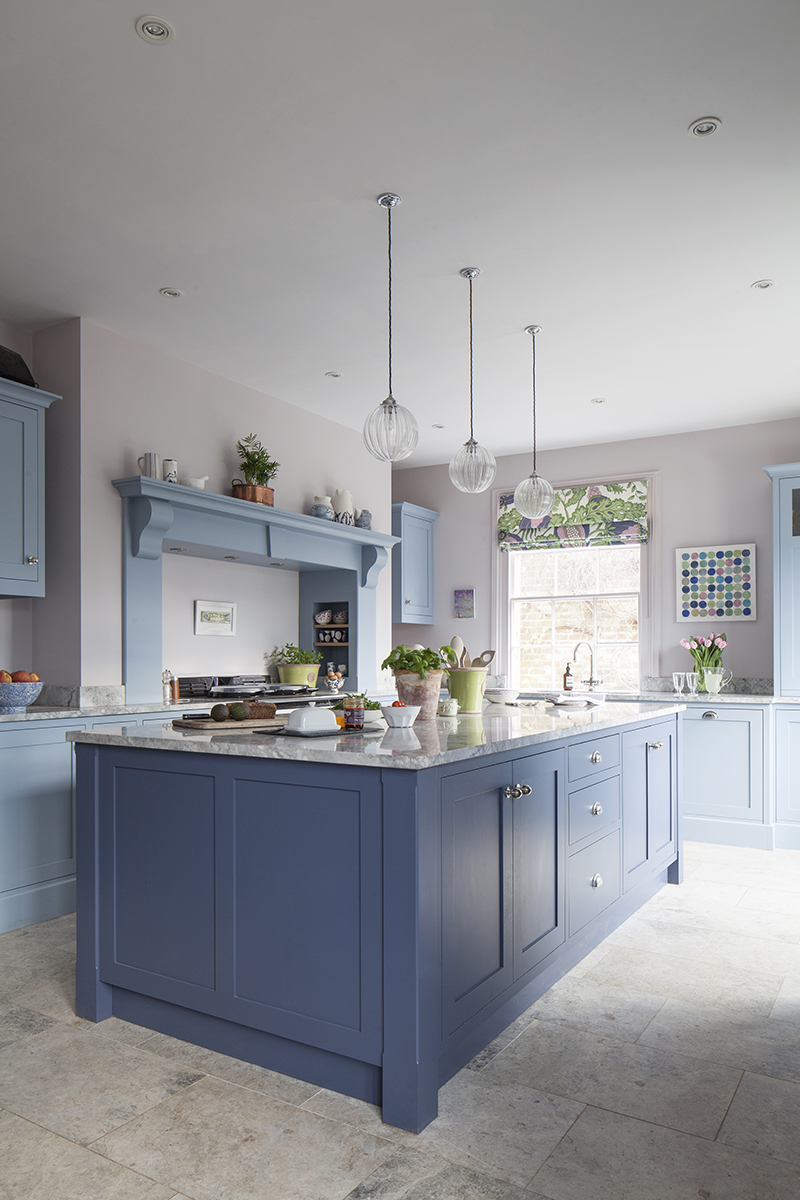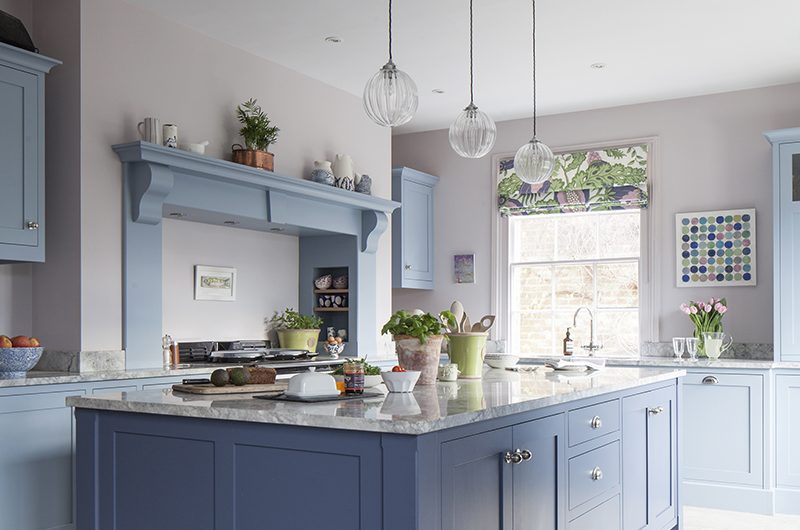 Alice had bought the kitchen for her and Toby's previous home from Alexander Lewis in Market Harborough and didn't hesitate to go back for the new scheme. After falling for a grey marble-effect quartzite worktop she saw in the company's showroom, she made a decision about the blue paint.
"The tones needed to be robust, otherwise we'd lose the lovely depth of pattern in the work surface," she explains. "So I settled on Little Greene's James 108 and I love their Juniper Ash shade, but it wasn't a dark enough contrast."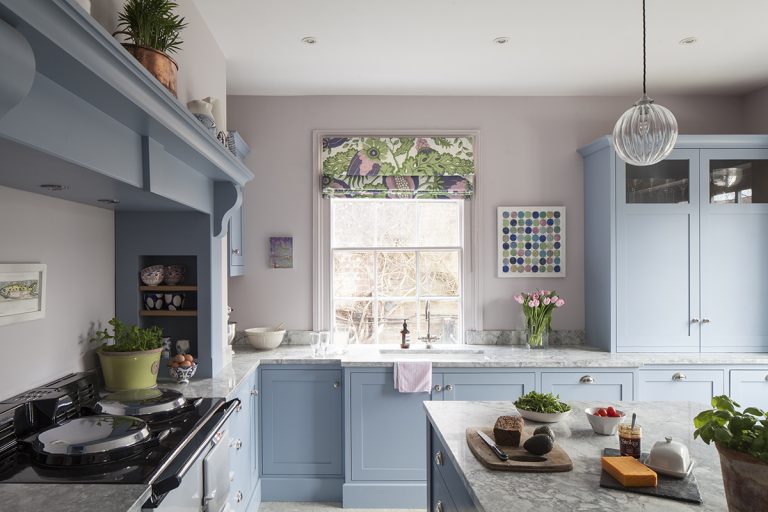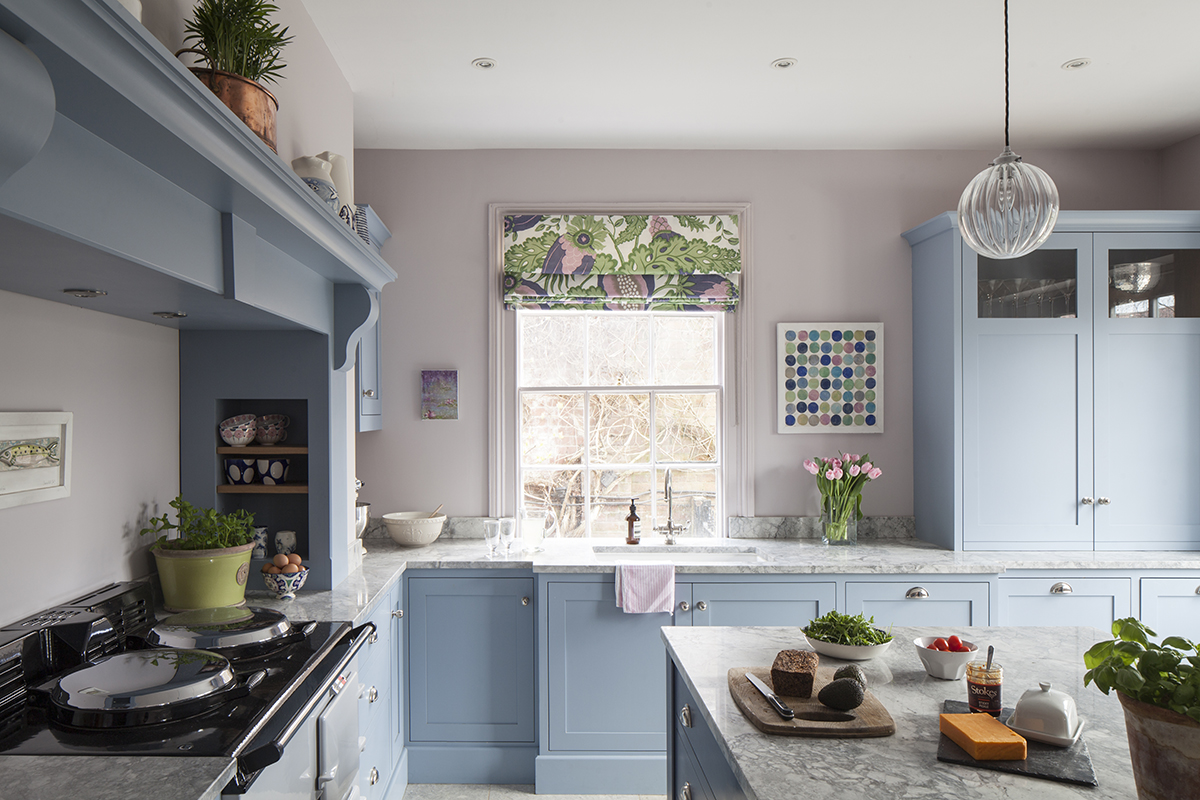 Alexander Lewis sells its own mix, Boot Room Blue, and it was perfect. "I like that together the colours don't make too much of a statement and could come across very differently if I decided to change the walls to an off-white or pale green in years to come," she says.
To complete the look, the walls were painted a dusky lilac shade, a vibrant floral blind was hung and the couple bought an antique dining table and chapel chairs at an auction for the dining area.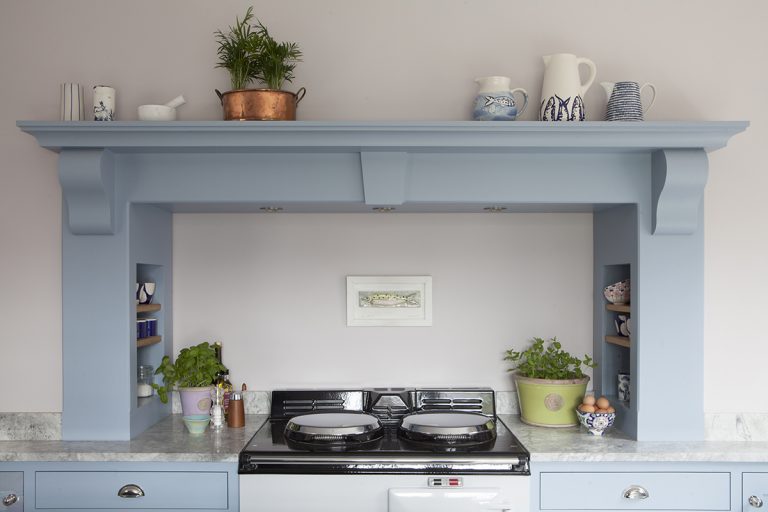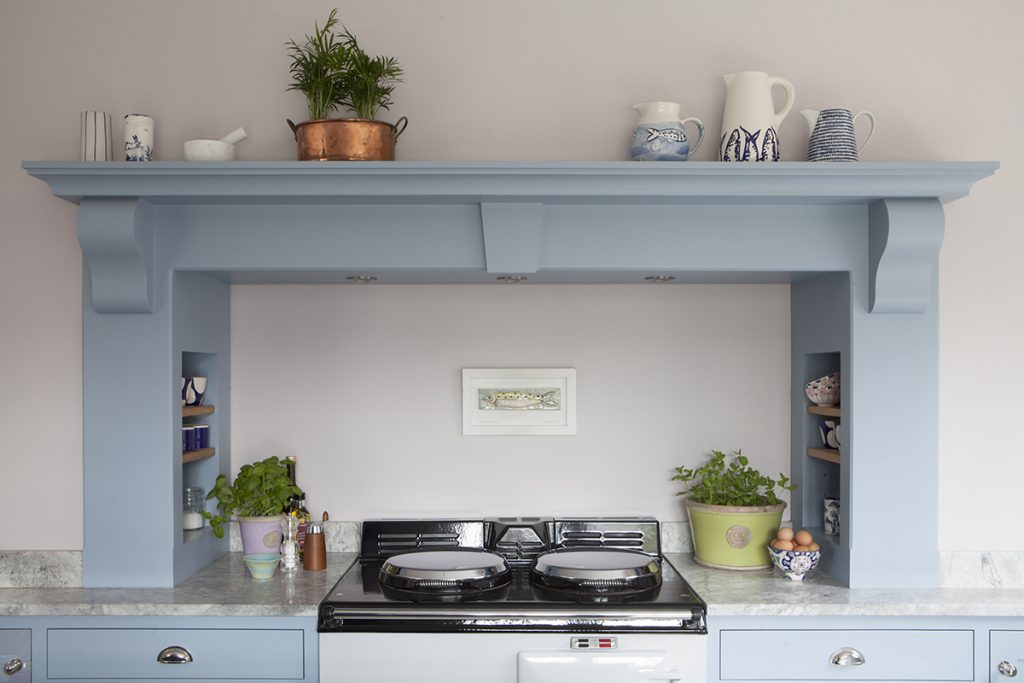 During the winter months the Aga makes the room cosy, and in summer the doors are thrown open to the garden, so it works all year round and feels very homely. "I must have achieved what I set out to do, because the kitchen already fits right in and I can't really remember what the house was like without it," says Alice.
(Psst – if you liked this traditional kitchen, check out some other blue shaker-style designs here.)
Originally told to: Jane Crittenden. Photography: James French. Styling: Marisha Taylor
About Post Author