Should you replace a bath with a shower? If you're not a household that takes baths, you could enjoy more space for your shower and choose an enclosure or walk-in design. But how would this affect your home? Our expert Louise Ashdown, Head of Design at West One Bathrooms, reveals all
THE DESIGN DILEMMA: SHOULD YOU REPLACE A BATH WITH A SHOWER?
Q: "We have a tub with a shower over it in our family suite, but nobody ever really has a bath as everyone in the house prefers to shower. We are toying with the idea of creating a large enclosure and getting rid of the bath completely. But should we replace a bath with a shower? Are there any drawbacks to doing this?"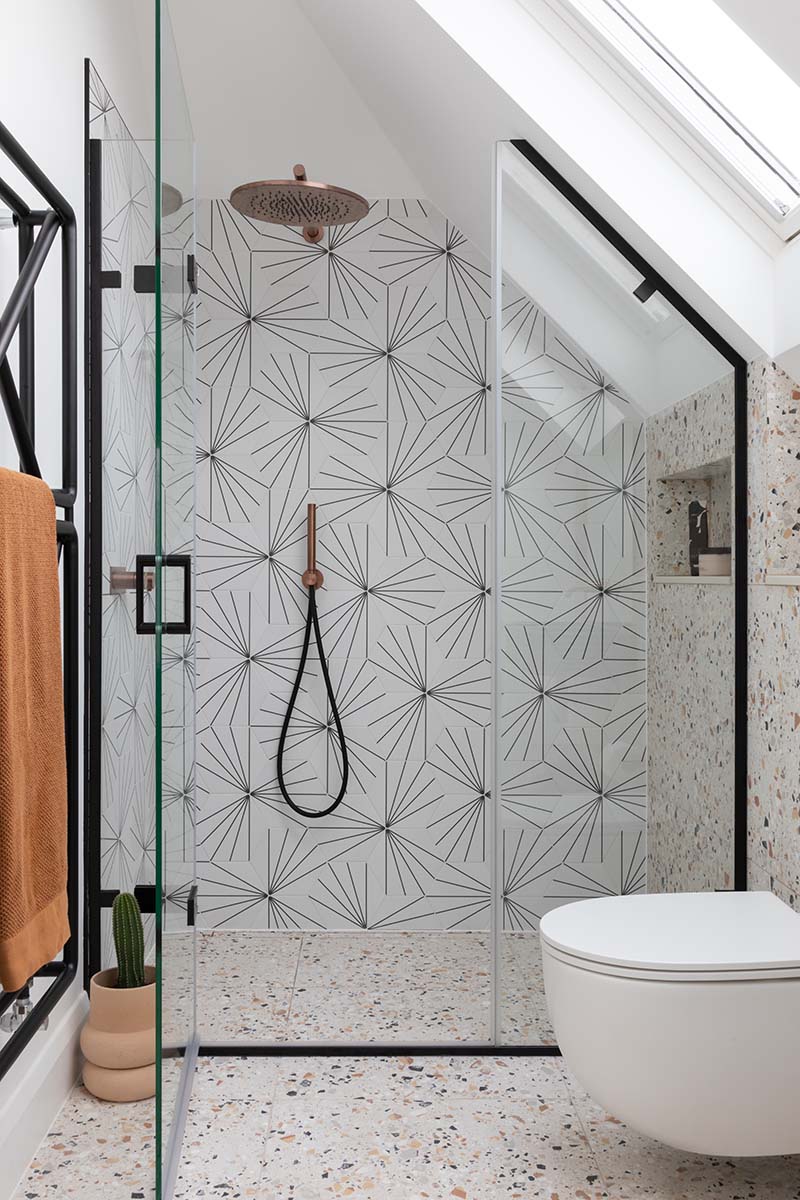 THE ANSWER
A: "In short, it's completely up to you. Generally speaking, showers outsell baths, but the pandemic has changed the way we live. This means I am increasingly seeing homeowners who want a space where they can relax. It's not as simple as replacing a bath with an enclosure of the same size, sadly. There are practical factors to consider, such as plumbing. Most showers will need good drainage, water delivery and pressure. For example, your existing bath may have a traditional-style tap and shower set-up that works fine. However, a new valve and deluge head will probably require lots more hot water and a minimum pressure for it to work well.
A combi boiler will create fair pressure, but it may not be enough to work a larger shower head. So it's worth getting in a plumber to advise on upgrading your hot-water system if this is the case. With a traditional gravity-fed system, you're often able to fit a pump to boost the pressure – or you may need to increase the size of the hot-water tank. Unvented domestic hot-water systems eliminate the need for the traditional cold tank in the attic. Speak to your installer about other options, too.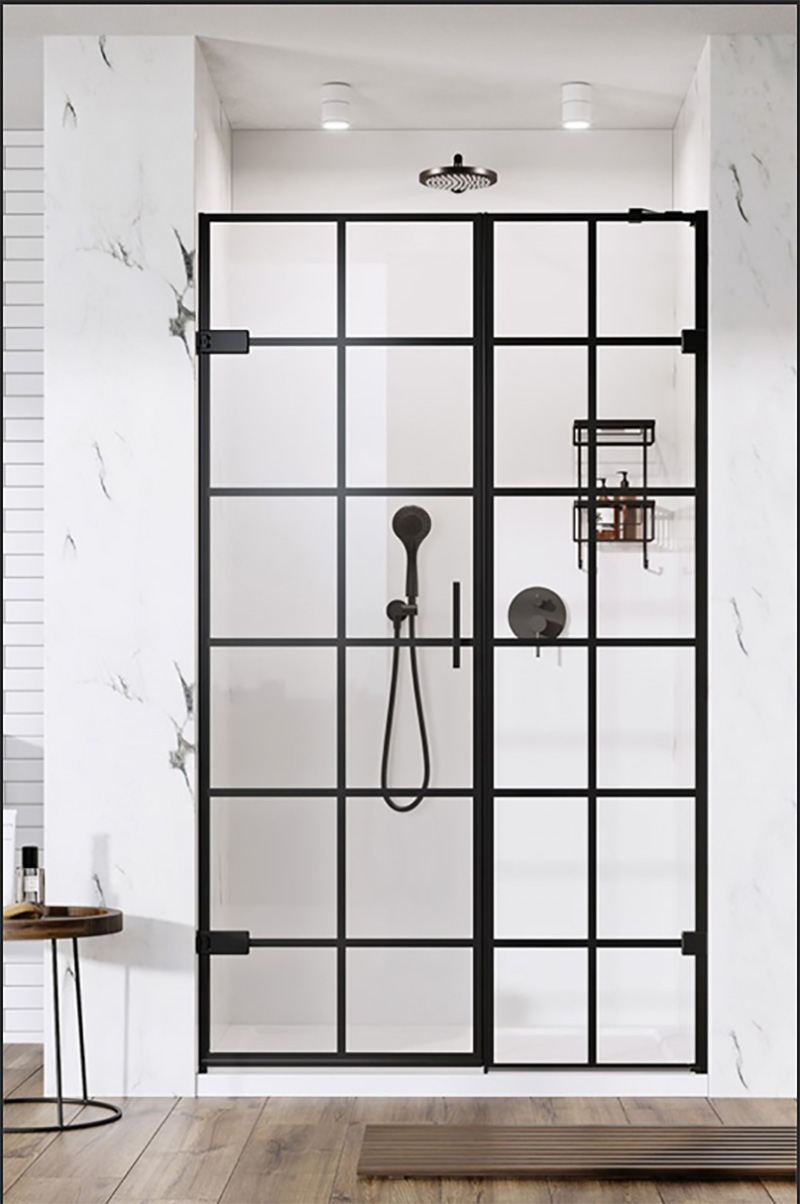 Once this is sorted, it's time to tackle the drainage. Most built-in baths have a support cradle and void underneath, where the bath trap is. You'll probably want your shower tray as flush to the floor as possible, so consider where the waste runs away to and connects into the soil pipe. If your joists are deep enough, this shouldn't be an issue for a professional installer. But if you have to build up the floor to accommodate the waste, you could turn the step up into a feature with LED lighting.
MORE ADVICE
If you're after more of a wetroom-style set-up, a fully-tiled floor will always increase the sense of space. It will also add a luxe feel. There are lots of kits to suit pretty much all scenarios, from one-stop linear drain designs to central or corner wastes. However, make sure the fall is away from the entrance to the room so water flows away without getting everywhere wet. You'll need to ensure the shower (or the whole space, if you're going for a full wetroom) is waterproof. Again, there are various systems and your installer will likely have a preference. With all of this to consider, it's easy to overlook the drain capacity. Make sure you check the water output of all the outlets in the space. Also, make sure the waste drainage can deal with the total load.
Once you've assessed the feasibility, you're ready to go. There are great enclosures in a choice of shapes, sizes and doors. Consider the 'activity' space in the room – an opening door may not work if you have limited floor area, as it could clash with your basin or WC, so a walk-in panel may be much better suited. Thankfully, you're no longer limited to clear glass with chrome, but can instead have fun with glazing, finishes and different shapes. Fluted glass, for example, adds texture and interest."
If you're interested in a wetroom, take a look at our complete guide to wetroom bathrooms.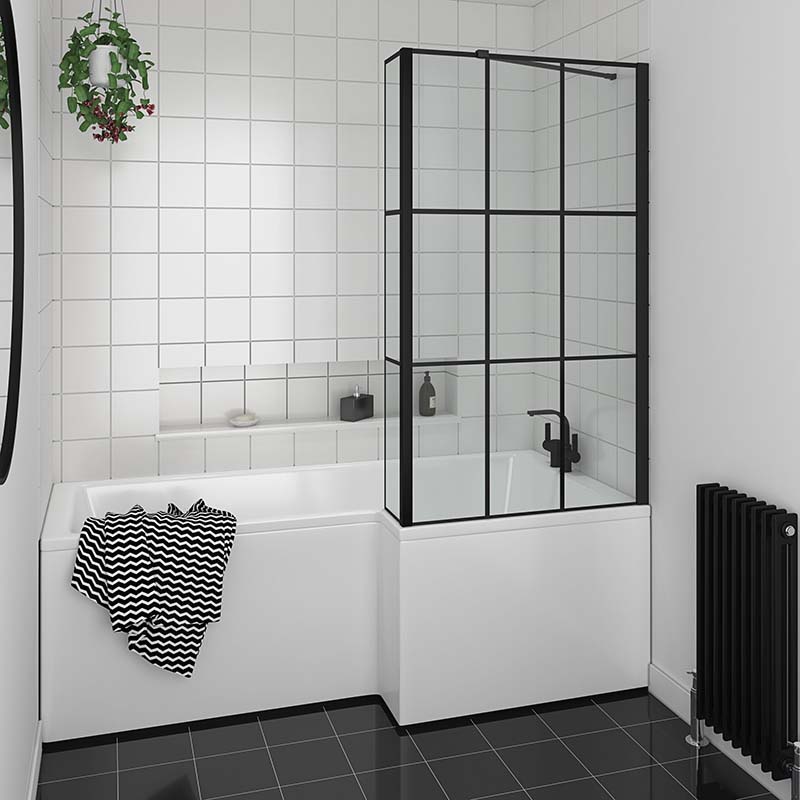 Featured image: Essential Designer Matrix L-shaped bath screen in Matt Black, £276, Essential Bathrooms; Wet floor drainage kit, £1729.20; Gessi 316 shower brassware, £5175.72; Glass, bespoke, £4875, all from West One Bathrooms. Roman Liberty black grid hinged door, from £1580.45, Real Stone & Tile.
About Post Author