When planning a bathroom, those finishing touches are just as important as the big decisions, such as the colour scheme and layout. Brassware (like taps and shower fittings) can make or break a successful design so your choice needs to be carefully thought through. Taps have to be functional, of course, but you also want something that will complement the overall look of your new bathroom.
To help you get the finer details of your new bathroom just right, here is our quick guide to buying brassware…
Check your water pressure
It's tempting to look at all the lovely finishes available straight away, but hold fire! You'll want to know the type of water pressure system you have in your home. You'll most likely have a cold water tank stored in the loft and a hot water cylinder in the airing cupboard, but make sure you check thoroughly so you understand your setup. It's good to know as most taps will work from this type of system but if you're longing for a powerful shower, you may need to ask your bathroom designer about other options for what will work in your home or how to boost your pressure. No one wants a dribble for a shower, right?
Work out your style
The other fittings in your bathroom may impact what taps you can buy. For example, if your basin or bath has two pre-drilled holes, you'll need a pair of pillar taps. And if you only have one hole, you'll be looking for a basin or bath mixer that runs both hot and cold water.
There are so many tap styles to choose from and the choice can seem daunting at first. Whether it's the traditional pillar taps or a monobloc mixer, if you know how your basin and bath is plumbed in, you'll be able to narrow down your search and find the perfect brassware for your bathroom.
Choosing finishes
Always think about the whole space and how you can tie it all together using materials and finishes. If you love brass, for example, try considering other accent metalwork such as the light fittings, shower screen frames, handles, and mirrors alongside your taps.
See your new taps in situ
When looking at brassware for your bathroom, you may read magazines and research online for inspiration. There's so much information – but what about actually seeing the design?
Let's be honest, spatial awareness is not a gift bestowed on everyone. To get it right, you'll want to do more than look at pictures. The latest virtual reality software can help you avoid so-called buyer's remorse. You can step into the space, look around, and to get a feel for everything. It's a great way to experience exactly how your lighting, colour scheme, and sanitaryware all come together.
With Virtual Worlds 4D technology, you're not only able to view the brassware in your new bathroom, you can also compare different looks and finishes at the flick of a switch. See how this looks in Virtual Worlds in the below video.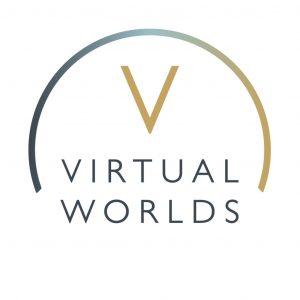 Want to give it a go?
To find your nearest independent retailer with Virtual Worlds technology, visit find4d.com. Buying brassware for your bathroom has never been so simple!
This article has been created in partnership with Virtual Worlds.
Featured Image: Created by Virtual Worlds Design Hub for Virtue VR Bathrooms.
About Post Author