Planning your ideal kitchen, bedroom or bathroom? I bet you've got lots of ideas for how you'd like the space to look, right? But are you wondering what is actually possible in the room you have and within your budget? Enter: an interior designer. For a successful project that works well for you and your family's lifestyle, engaging a designer early will take your dream space and turn it into reality.
How to choose a designer: Now when I say designer, there are many different types. Of course, some are project specific. A kitchen or bathroom designer, for example. While others, such as an interior designer or architectural designer can help with wider renovations.
How to choose a designer
You can hire more than one designer and create your dream team, but it's always best to do this as early as possible in a renovation to ensure they all work together as one. This should always result in a better result, too. Because your kitchen designer can work with the architect. To get best window placements around the kitchen cabinetry, for example.
Be it the full refurbishment of your home, building a kitchen extension or renovating your master en suite, involving a designer early on your project prevents them from being constrained by the finalised floor plan or an architect's final drawings where there's little to no room for other improvements.
How to choose a designer
Make note that a portion of your budget will have to be allocated to the design process, whether you decide to work with an independent designer or a kitchen, bedroom or bathroom company with an in-house design expert.
Ready to choose the right designer for your project? Here's how…
Ask around
First, reach out to your friends and family for recommendations – often, smaller companies might get missed in favour of the big industry names. You can ask about all the ins and outs of what working with a designer was like for them, and maybe stumble upon a really knowledgeable and friendly designer just through suggestions from your nearest and dearest. Check out our Close to Home initiative, where you can find local and independent design specialists that could be right on your doorstep.
How to choose a designer
Have a browse online
From social media platforms to a good old Google search, there's an abundance of design experts waiting to help bring your dream project to life. Put your screen time to good use and scroll on Instagram to find real projects from home owners. Don't be shy, simply send them a quick message to ask about which designer came up with the scheme. Plus, you can use hashtags and geo location to find kitchen, bedroom or bathroom showrooms in your local area. Or try browsing our Directory to choose the right designer close to where you live.
Once a couple designers or companies have caught your eye, pick up the phone and give them a ring to find out more. You can ask questions about their design service and even book an appointment to visit their showroom or have an initial design consultation. These consultations are often free of charge and really insightful when looking for an expert to turn your vision into reality.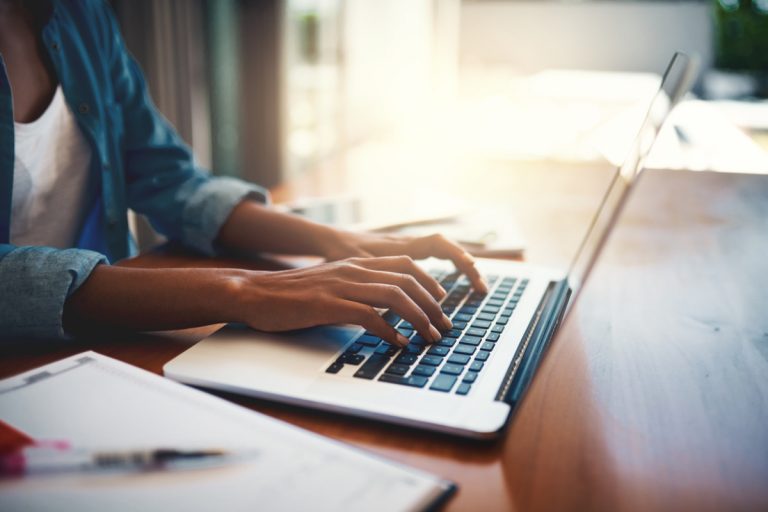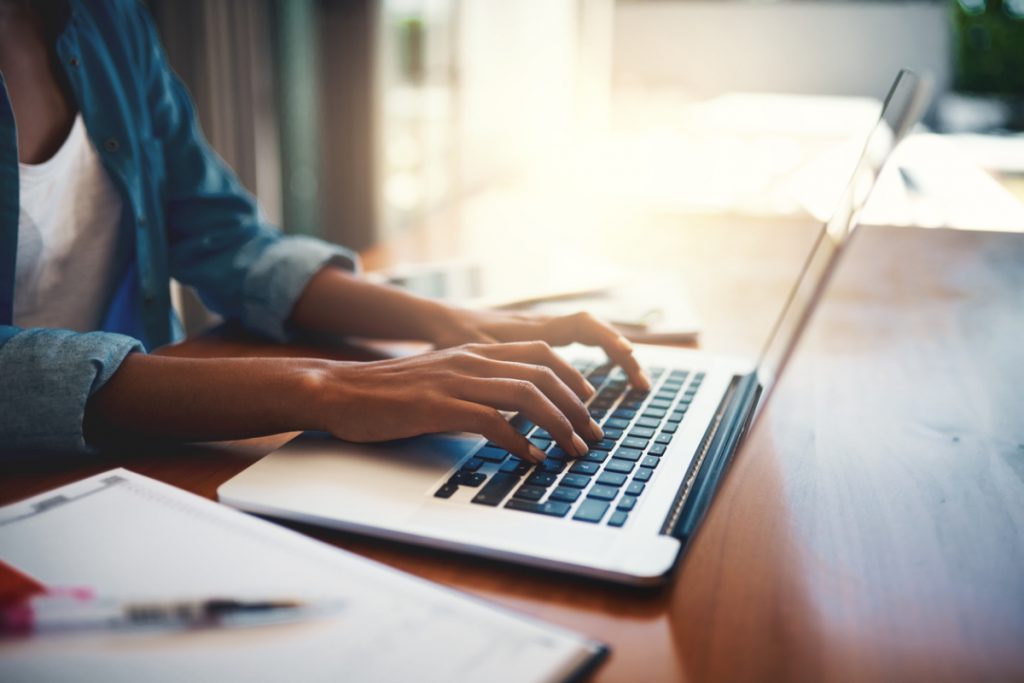 Visit showrooms
Pop down to the local showrooms for a quick chat and a cosy cup of tea. When visiting showrooms, think about the look of the furniture. Also ponder the quality of the products and any unique design specifications they might be offering. This way you can envision how your space will turn out by using their service.
Most of the time, there will be a designer around to help walk you through the process. They'll show you around state-of-the-art room sets to give you a bit of inspiration, and present you a portfolio of their latest projects. An in-house designer can help guide you through the process of planning your layout and choosing which style of furniture is right for you. They'll ensure your new design meets your every requirement and also makes the most of your space. Don't be afraid to ask questions to see if that the expert ticks off every quality on your list. And check their starting price too to make sure their services fit within your renovation budget.
How to choose a designer
Make a list of pros & cons
Once you've found the specialists that meet your criteria, grab a pen and some paper and start to make list of all benefits and disadvantages. Jot down factors like how easily you communicated with the designer and how you found their previous projects. Add any innovative and multi-functional ideas they shared with you, and the starting price of their service. Take your time to really think about what each design expert has to offer and narrow down your options.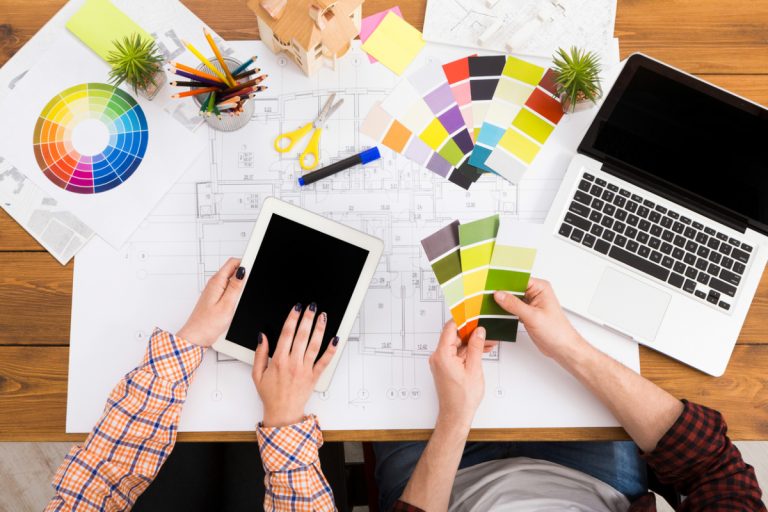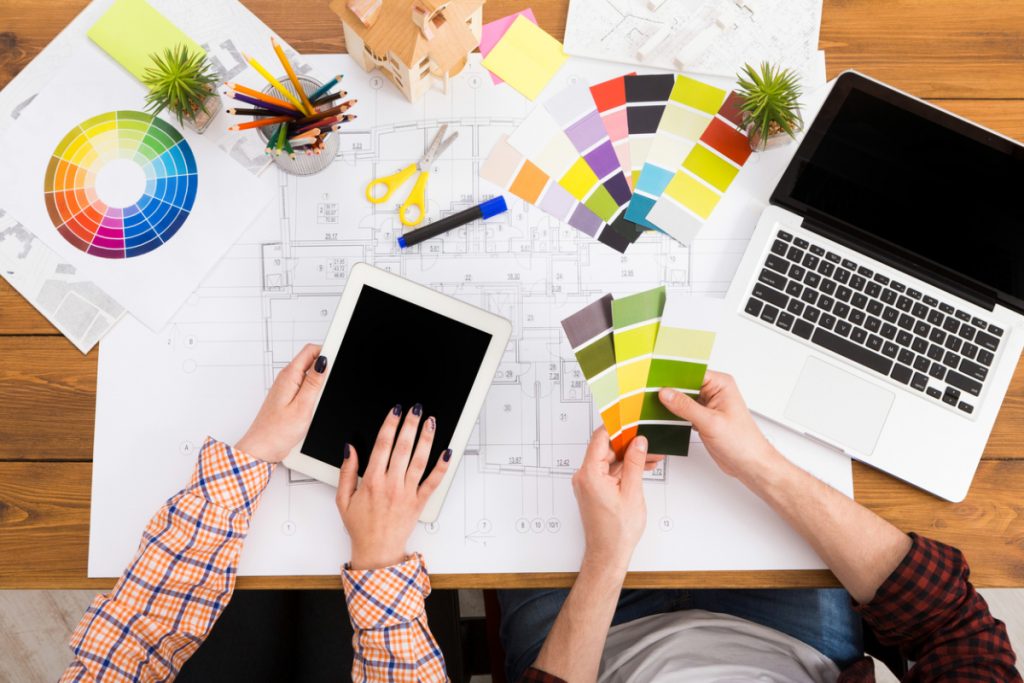 How to choose a designer
Lastly, it's time to get planning
If you've already had your initial design consultation with your chosen interiors expert, it's time to book a second appointment. This will get your project off the ground. If you haven't had your initial consultation, pick up the phone and book it now! Keep in mind that you will have a close relationship with your designer throughout the renovation process and even after. They will be there along the way to help you with any questions and reassure you when there's a hiccup along the way. So choose your designer wisely.
Featured image: iStock/ DragonImages
Now you know how to choose a designer, check out our feature What does an interior designer do?
About Post Author