Storage is a huge consideration when it comes to renovating your bathroom. You should think about how your storage works for you, not just how it looks. Of course, you need to think about where you'll put your stuff – but how much thought do you give to the specific items you'll store?
If your new bathroom is to meet your needs, you should consider what you use first and foremost. So if you have a soap collection, a 10-step skincare routine or have an affinity to bath salts of all varieties, think about how many you have and where all the items will go. Be honest and good storage will follow.
Small items need a home, too
A simple solution, but one that can be very stylish, is the use of trays. Smaller items can be organised on top of the trays and your bathroom surfaces will stay neat and tidy.
There are so many trays out there that you will definitely be able to find something that matches or accents your bathroom's decor. Why not add some stylish jars for your reusable cotton pads and bath salts too?
Make good use of vanity units
Vanity units with drawers are great for storing cosmetics. These items generally do not need to stand up, which means they work well in drawers as there is less height.
If you have taller things such as bottles, these can be accommodated in recessed mirror cabinets with adjustable shelves above a vanity. You can also use the room under a unit to store towels and baskets with toilet rolls.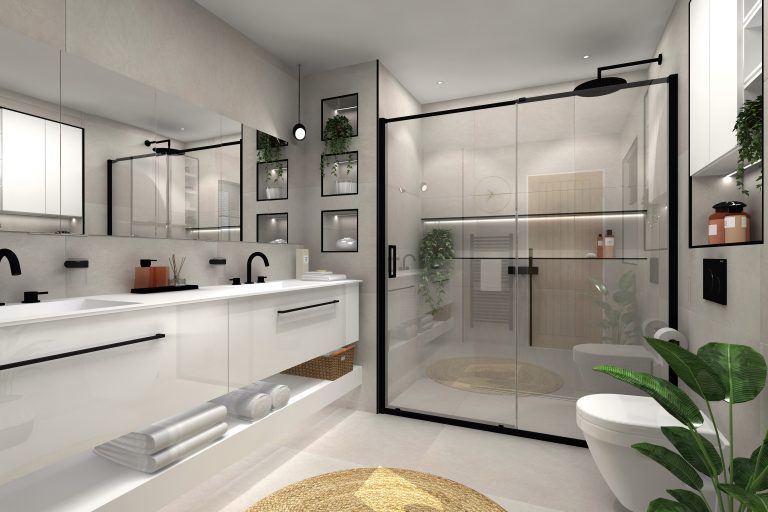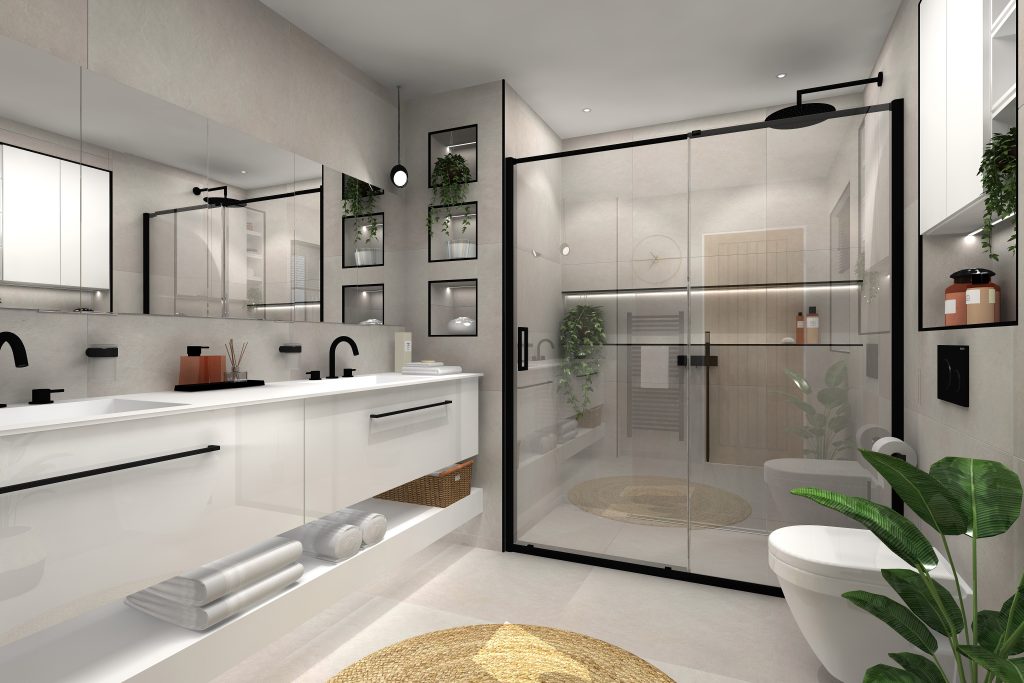 Recessed shelves
Talking of shelving, niches in the showering area work perfectly for shampoo bottles or sponges. In fact, recesses can be used in several areas of the bathroom for plants and other decorative items to add personality.
Making use of above the WC with cupboards and open storage or shelving is another smart use of your bathroom space.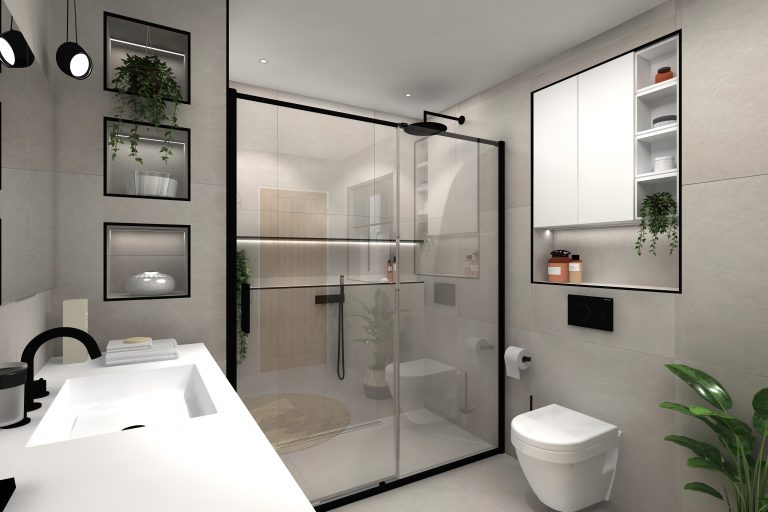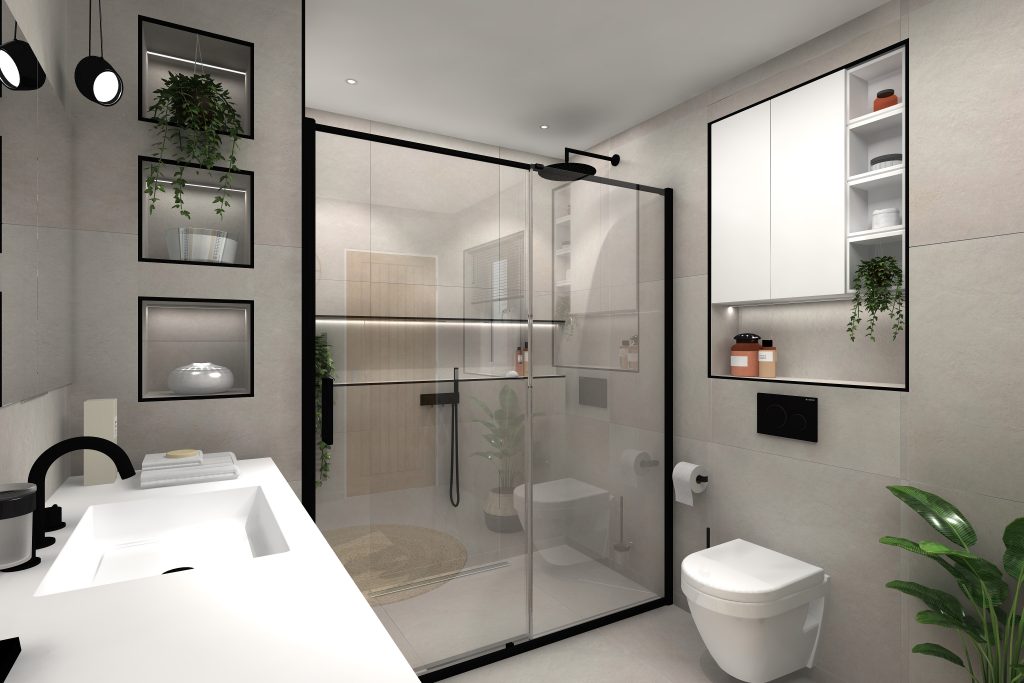 Test your new storage options
If you're fed up with an untidy bathroom and storage is high on your priority list, you'll want to make the most of every inch of space. Images of a design might show you what drawers look like but imagine stepping into your new bathroom and opening and closing them in real time.
Virtual reality allows you to see the design in action so you'll be sure it's the right storage set up for you. See how it all works in the video below…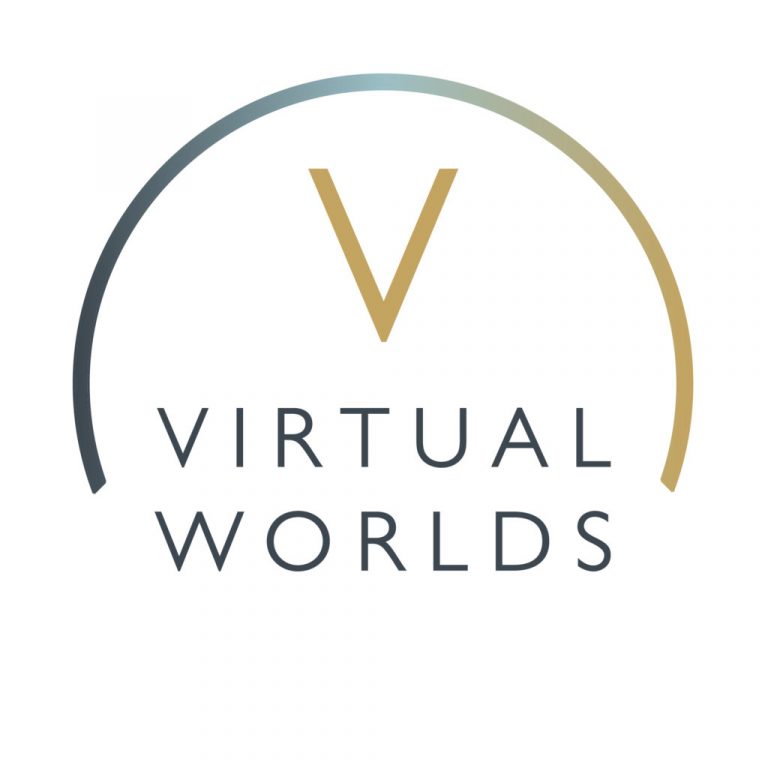 Want to give it a go? Find a showroom with VR
To find your nearest independent retailer with Virtual Worlds technology, visit find4d.com. You'll be able to discuss your bathroom space with a designer and how Virtual Worlds 4D Theatre can help you visualise your new bathroom.
This article has been created in partnership with Virtual Worlds.
Featured Image: Created by Virtual Worlds Design Hub
About Post Author