Like many of us, I have spent the best part of the past year working from home. And I, like you probably, have come to realise how important it is to have a proper, functional area to work from. Propping up a laptop in bed, at the kitchen table or even atop an ironing board (yes, really), won't really cut it long term, so it's time to think about better solutions. 'Where?' you ask. Well, your kitchen.
How to make the most of your kitchen space? I always encourage people to think of new ways to make better use of the floor area available in the kitchen. It's never been more important as our spaces are serving so many purposes.
Getting the maximum efficiency out of what we have sounds good, right? If you're wondering how to achieve this, I've got some practical advice to get your project going…and we're going a little virtual – well virtual reality, I should say.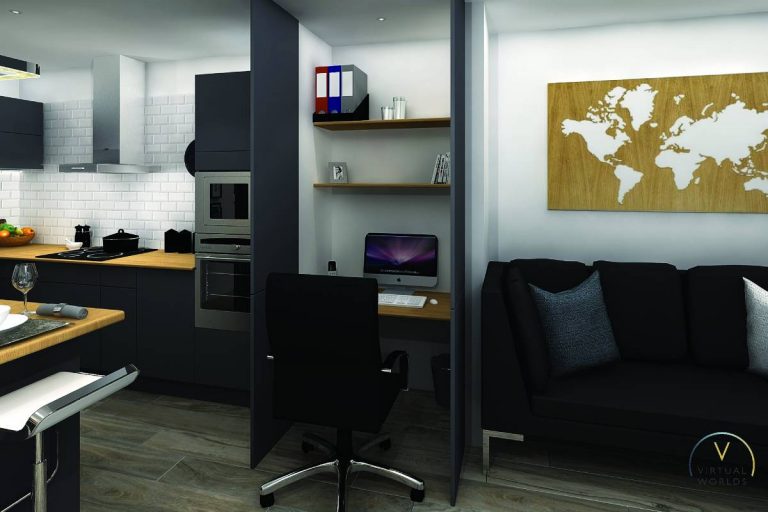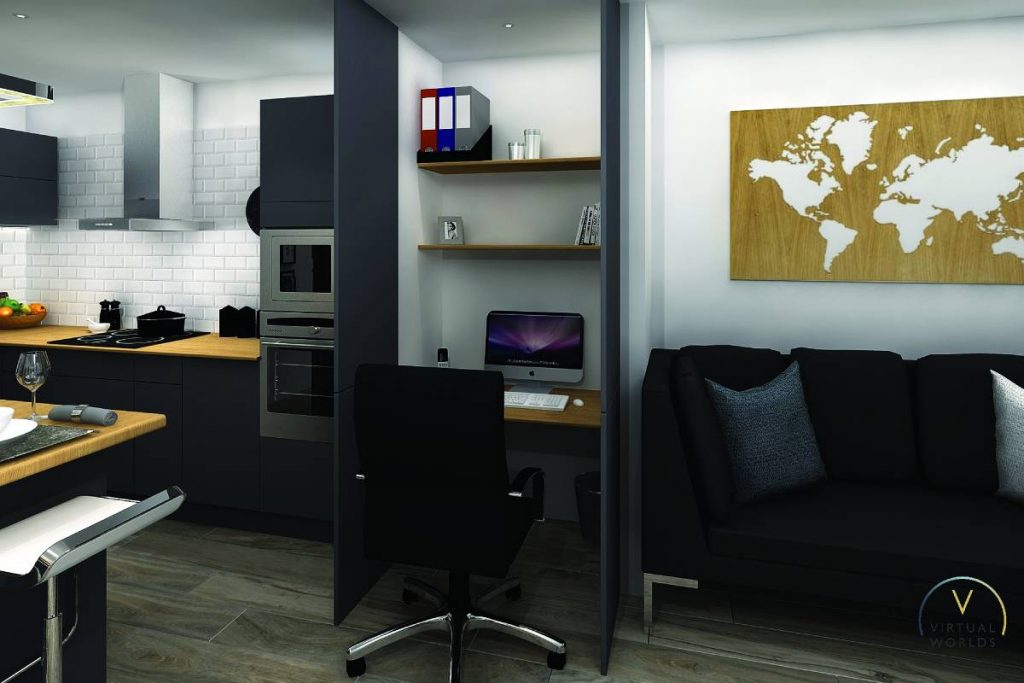 Where should you start?
When it comes to a new kitchen renovation, you might have all the essential considerations covered – such as the style and colour of the units you want and where all of your key appliances will fit.
But what if I told you that you could add even more functionality to the space by thinking outside the box?
With more of us working from home than ever, we could be missing a trick by not creating more space for us to sit and work. Especially since flexible working very much looks like it's here to stay, according to a range of studies. Including one by the Global Institute for Women's Leadership at King's College London and Karian and Box, an employee engagement agency. According to them, 90% of the surveyed companies now have a more positive stance towards working from home. Also, 60% are saying they have become more accepting of employees working from home.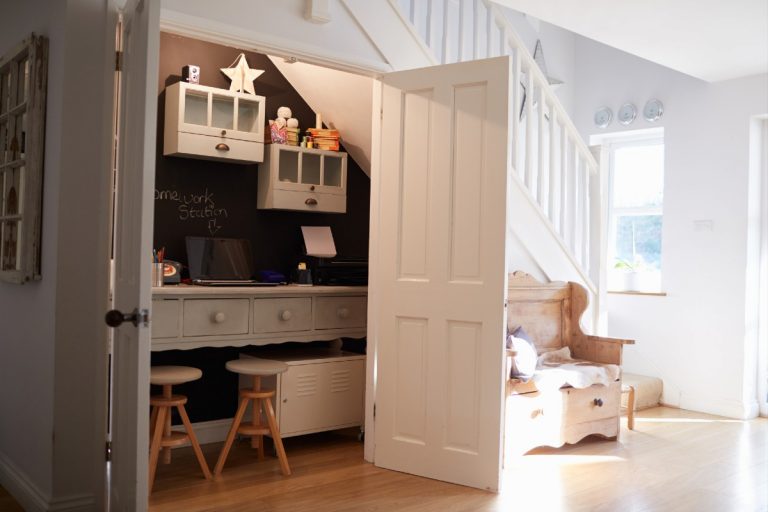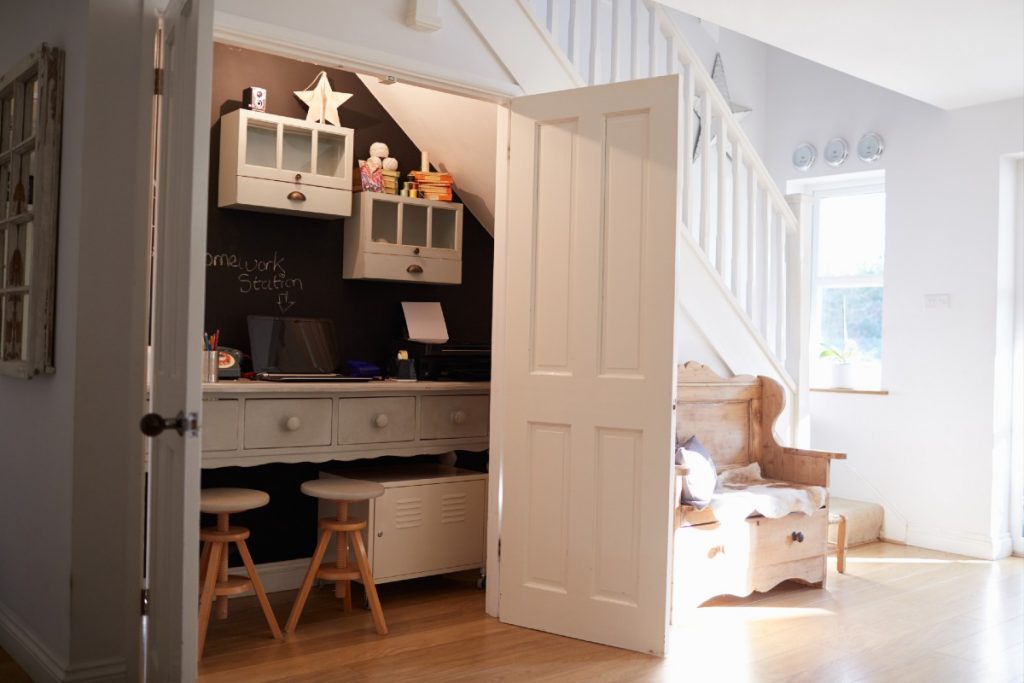 How to make the most of your kitchen space
But how can you create a set-up that goes beyond carrying your laptop to the dining table in the morning? Especially if you don't have a spare room? Easy: by looking at your kitchen from a new angle.
Mini office areas or 'cubbyholes' are a great way to add functionality to your new design. Having one of these designs as a dedicated workspace can even help with additional storage. It will provide a place to keep important files or kids' schoolbooks.
Not to mention having one dedicated office area means your work can be out of sight, out of mind once it's time to clock off.
Visualising your new kitchen space
It can be difficult to imagine what it feels like to stand in your new kitchen just from 3D drawings. Using virtual reality technology, however, allows you to step into your new space and see how it works. So you'll quickly realise how to make the most of your kitchen space.
Like the idea of incorporating a specific home working area in your new kitchen? But perhaps you're unsure if it would fit into your space? Then Virtual Worlds 4D Theatre can help you decide if it's right for you. Imagine stepping right into your space and seeing the design in real proportions, as if you're there.
You'll be able to see if there's enough space and what the colours look like in different lights. You can decide on every design detail, from the way a door opens to the style of handles.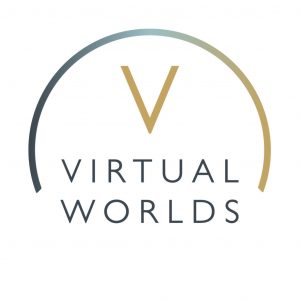 Want to give your new kitchen space a go?
To find your nearest independent retailer with Virtual Worlds technology, visit find4d.com.
Featured image: In an open-plan space, section off a dedicated home office area to make working easier. Photography: iStock.com/numismarty
We created this feature in partnership with Virtual Worlds.
About Post Author