What do you think of when you hear the word bath? For me, personally, the first association is this: a rectangular acrylic bath, with the free sides tiled to match the floor.
It's established and reliable, but it's not terribly exciting, special, or your first choice for a more out-there tub design. So what if I told you there are other material choices out there which can jazz up your scheme? Yep, buying a bath could be more interesting than you may first think.
Well, buckle up, because here is my lowdown on the five most common materials, what they're good for, and aspects to watch out for.
Buying a bath: Cast iron
Often associated with traditional claw-footed roll top baths, this is often also seen as the epitome of sophistication. (Yes, we're getting out the big words.)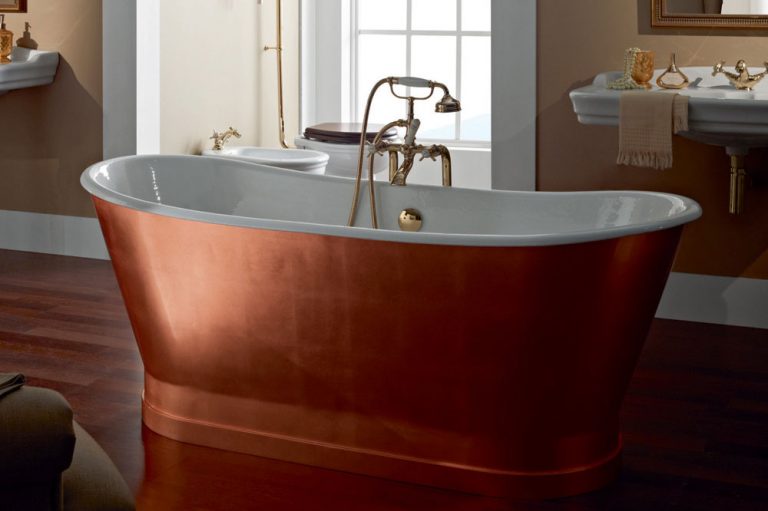 It's strong, long lasting, and you can paint most cast-iron tubs, so you have creative freedom over all aspects of your scheme.
Plus they often come in a range of finishes, from matt to super glossy, so there really is something for every taste.
That said, this material is also very heavy – so you might need to enforce your floor so it can bear the weight of the tub. In some cases this isn't possible, so always double check with a specialist to avoid disappointment.
Solid surface
We can sum this up with three words: All. The. Opportunities.
The smooth, comfortable, warm-to-the-touch materials that form this group are synthetic and manmade, including Lapistone and Laufen's Sentec.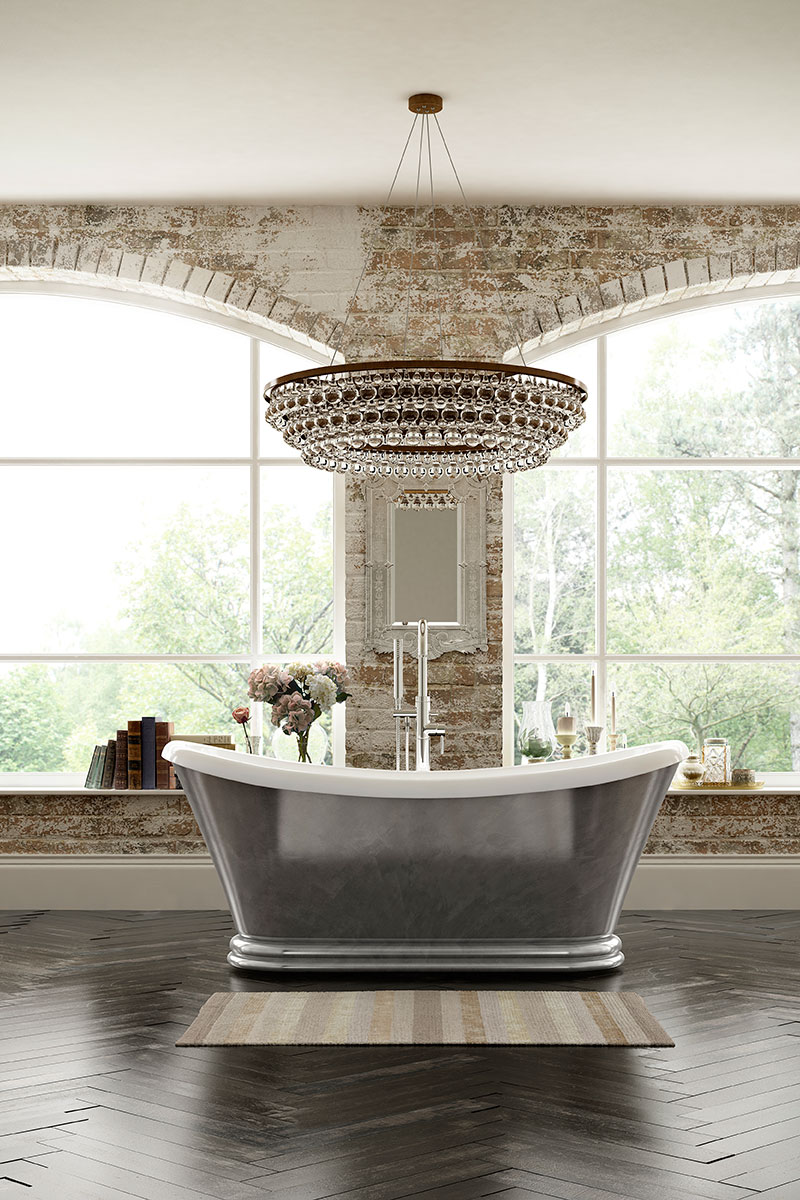 You can mould all of these into a lot of different shapes, which means you can find a whole host of striking, contemporary designs. Not only rectangles or oval designs, but also silhouettes such as hourglass styles.
A solid surface bathtub is also very easy to clean and if you ever scratch it slightly, simply sand it out. But beware – this only works on small scratches.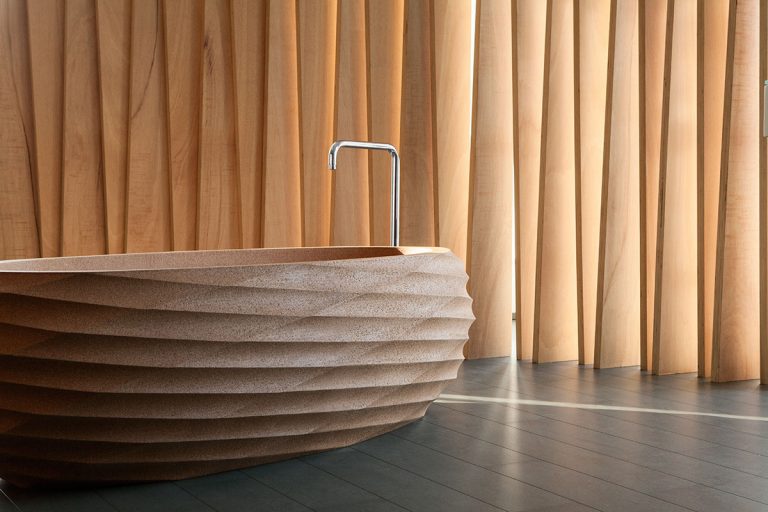 Composite stone
This family of materials, which includes Victoria + Albert Baths' Quarrycast (a mix of volcanic limestone and resins), is also full of possibilities.
Composite bathtubs are typically strong and durable, but also score high on the looks scale – think not only highly polished exteriors, but also terrazzo designs.
If that's not the dream, I don't know what is.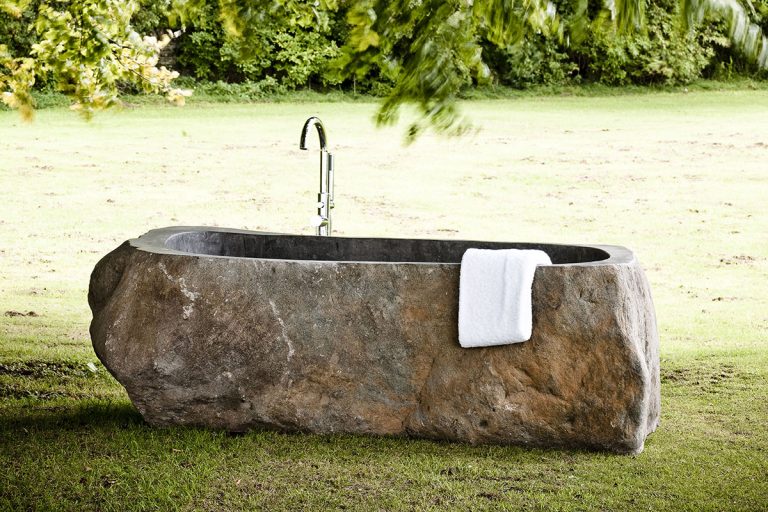 Steel enamel
Offering a glass-like sheen, they make these bathtubs from a steel base covered in, you guessed it, a layer of enamel.
This makes them heavier than acrylic, but also typically very robust and durable, not to mention pretty scratch resistant.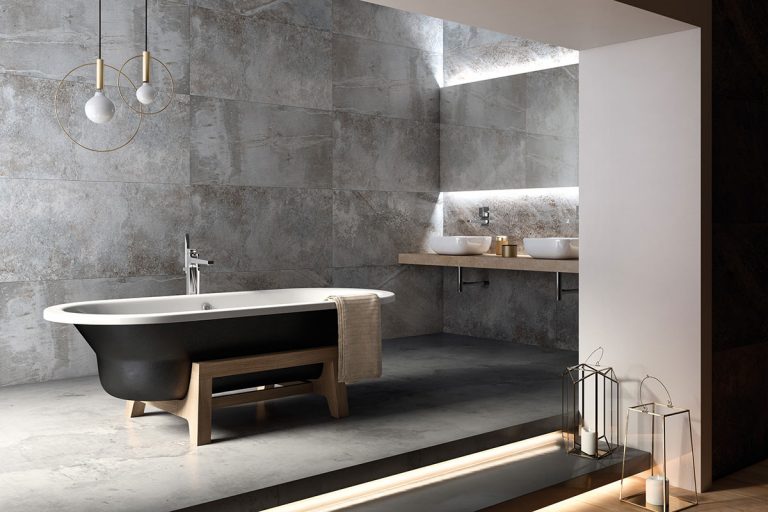 They're probably ideal for someone like me, whose butter fingers have seen me drop a whole array of things into the empty bathtub. From my hairbrush to my reusable stainless-steel water bottle (don't ask…) just to then quickly check it for scratches. Oops…
(It's fine, don't worry. No scratches in my household.)
Acrylic
Lightweight, warm to the touch, easy to fit, and cost effective. There's a reason (well, four) why acrylic is so very popular as a a bathtub material.
It's a very common choice, especially for more compact spaces or if, like me, you rent your home. But that doesn't mean it's lower in quality or necessarily boring.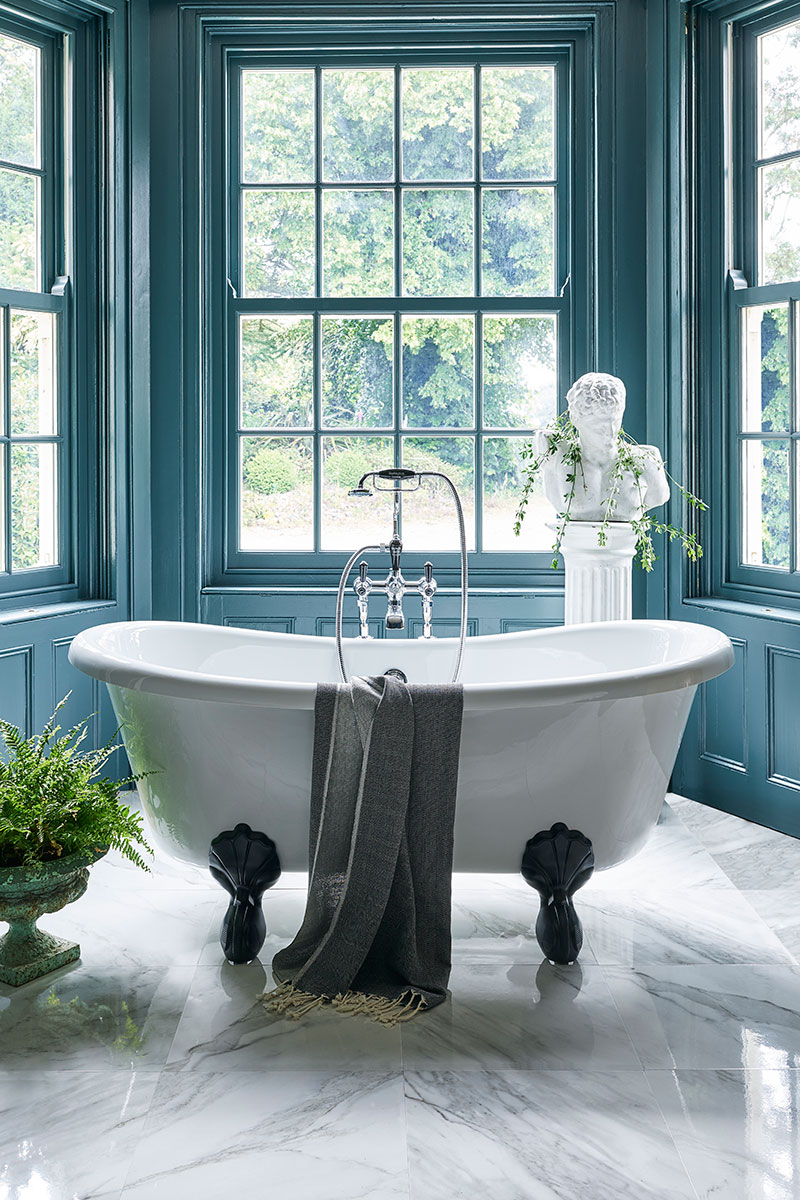 Simply jazz up your bathtub using bright tiles, different-coloured grout, or by featuring elements such as handy niches and even the simplest design can become a standout.
And isn't that versatility the real beauty here?
So, let me know: which one are you going for?
Featured image: On the topic of different materials, why not go down the proper industrial route? This design from Smithers of Stamford is made from concrete, so is sure to make guests go 'wow'. It is priced £8500.
About Post Author