Have you ever thought about the future of your home? By that I don't mean imagining how smart solutions such as voice-controlled assistants or app-connected appliances could make our life easier and more effective.
Instead, I'm being more practical. How well will my home function when I'm older and not quite as quick on my feet anymore?
A few years ago I broke my foot and got a taste of what that might be like – and it was tricky at times. For weeks, I couldn't sleep in my own room because I couldn't safely navigate our staircase on crutches.
I've also never taken that many baths in such a short time – I love a soak, but only occasionally – but there was no other way, because I couldn't step up into our shower enclosure.
It was a real-life lesson in why future proofing our homes, and our bathrooms specifically, is SO important.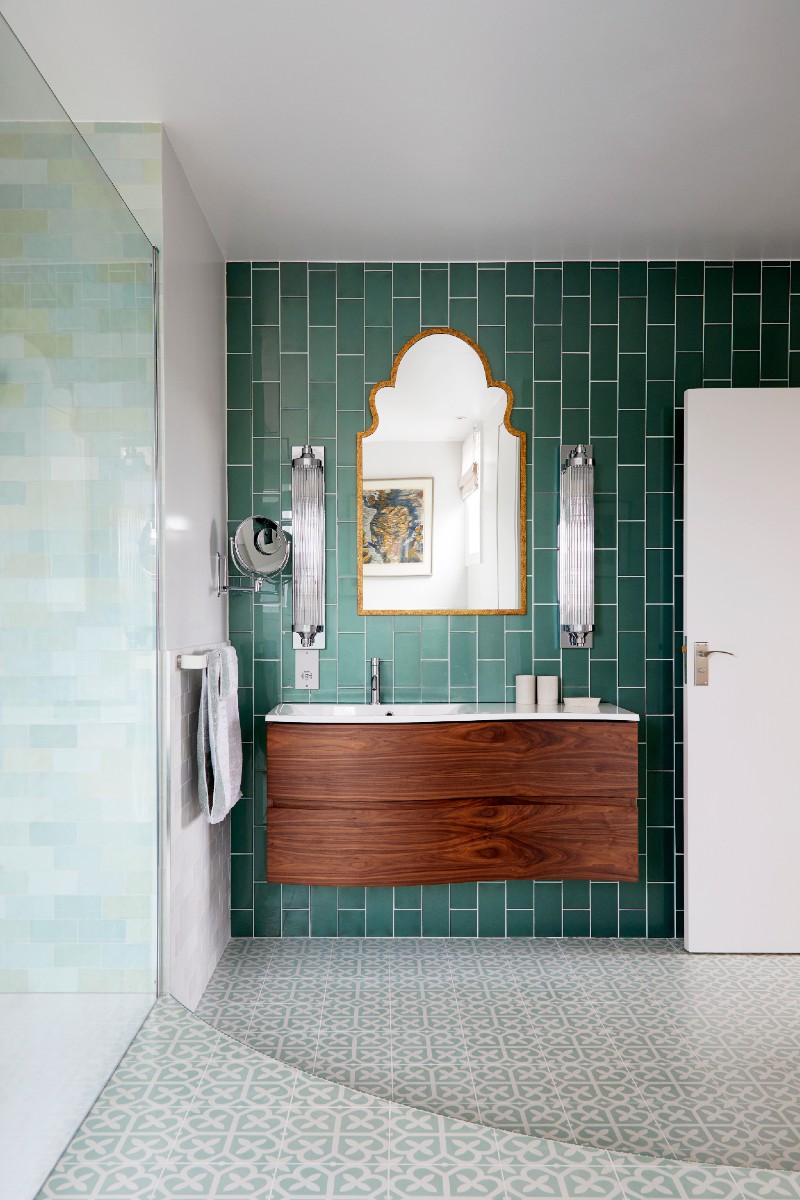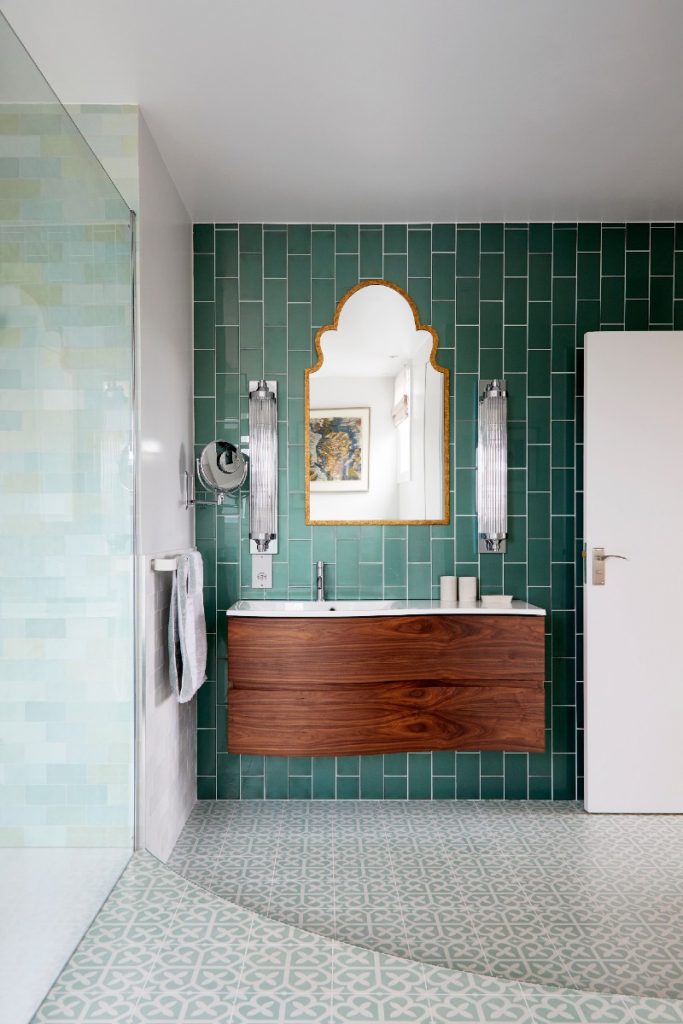 Where should I start ?
First of all, let me reassure you: a space designed to be easily used by everyone doesn't have to sacrifice on style.
To prove my point, I've brought along a whole host of pictures from a future-proof penthouse bathroom in North London – and @kbbmagazine journo Alison Davidson talked to designer Kia Stanford at Kia Designs, who shared some key advice on how to make future-proofing bathrooms a success.
How to create a future proof bathroom
Ideally, everything should be as flush as possible – this means everyone is as safe from trips and falls as possible. Also make sure the space is easy to navigate, so avoid sneaky corners or furniture that juts out in odd places.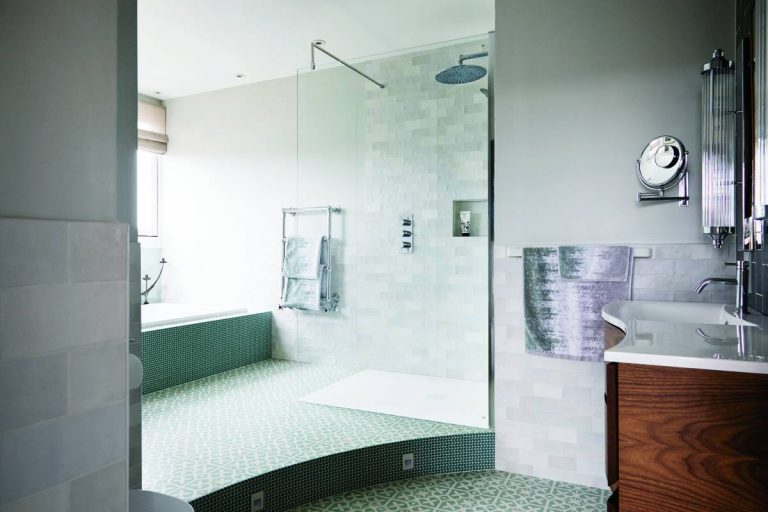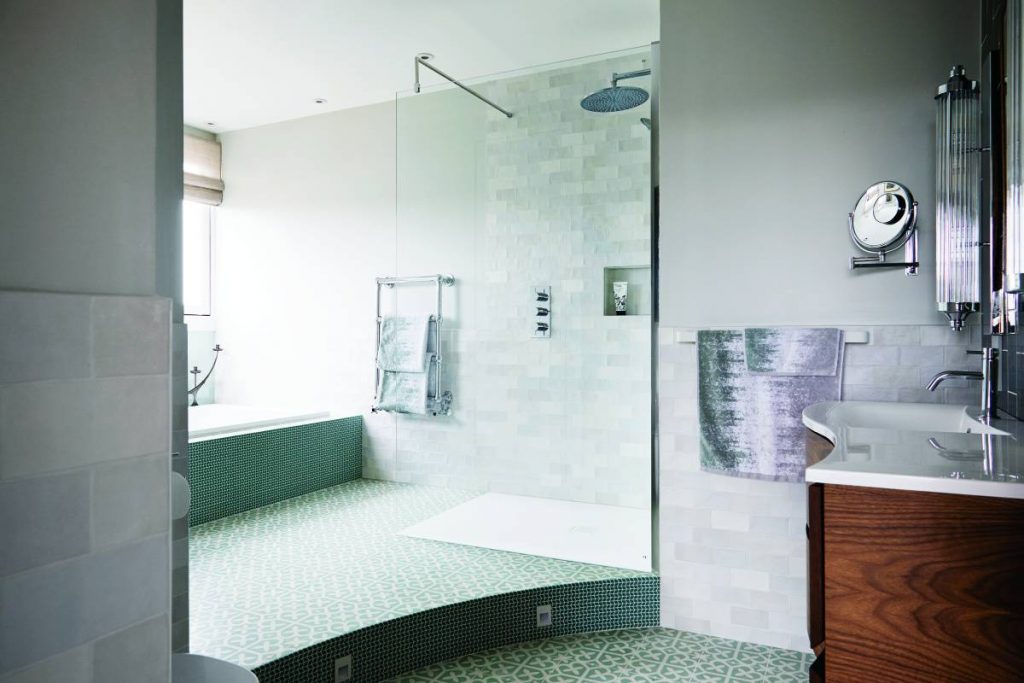 In this project, levelling out the floor completely was impossible, so Kia limited the number of steps to only one. It is also located further into the room, so there is enough space around it to reduce the risk of accidentally missing it.
Kia also installed lights within the step, so it's easy to spot at night at all times of day.
Decide on surfaces
When future-proofing your bathroom, think about the flooring. Most of us will probably have tiles, although vinyl is also a popular option.
When choosing a design, consider safety as much as the design. Glossy finishes are very slippery, especially when wet, so can pose a fall risk.
Designs with anti-slip properties are a much safer solution for everyone. The majority of floor tiles these days come with an anti-slip rating, so you know what exactly they are suitable for.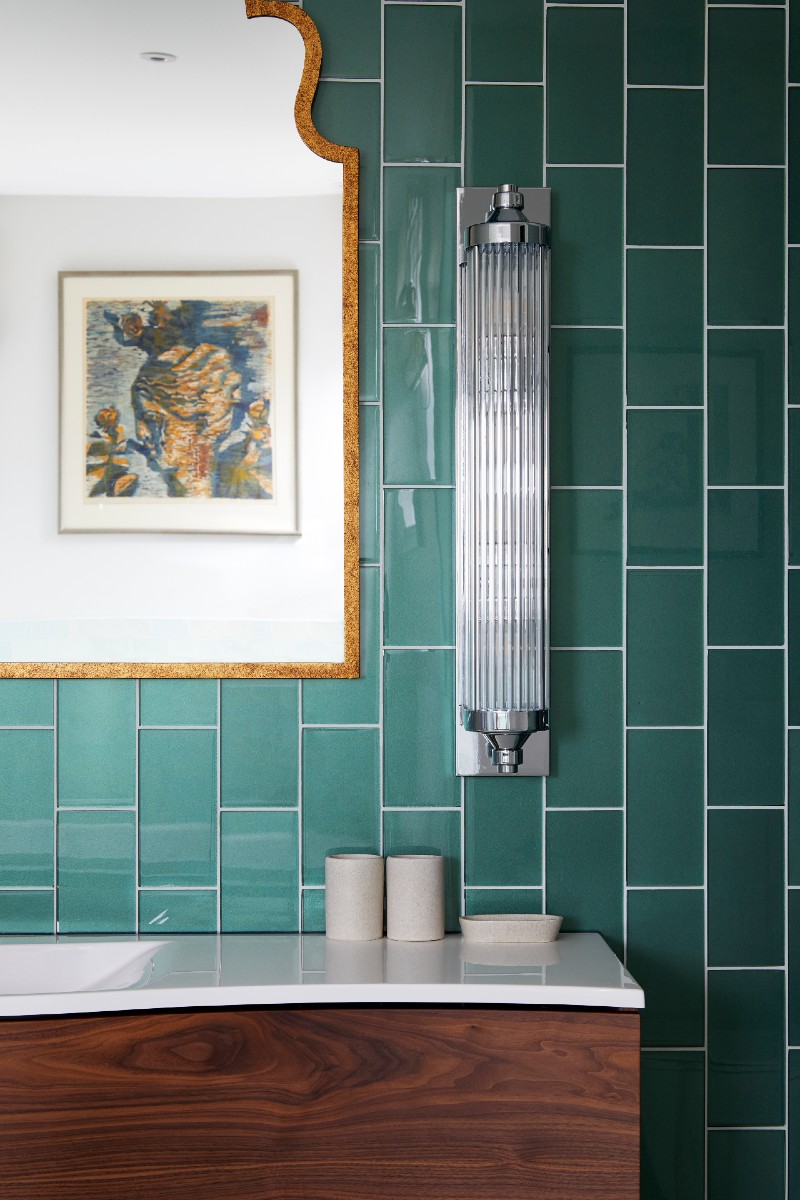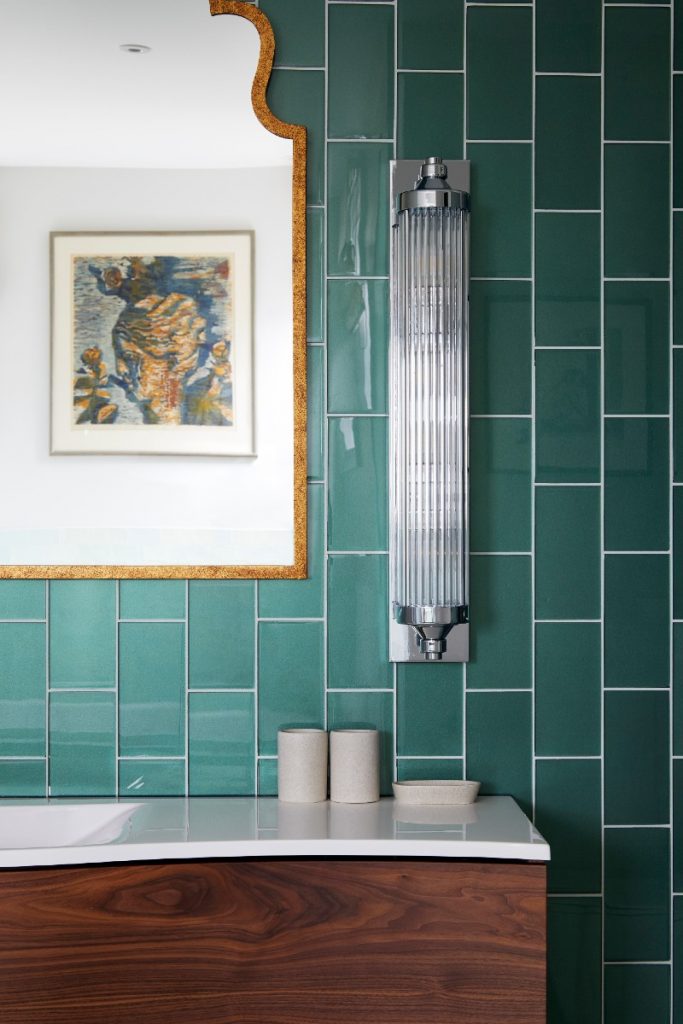 The scale runs from R9, which is a small degree of slip resistance and commonly used in bathrooms or kitchens, to R13, which is the highest level. Tiles with this rating are recommended for use around pools, or in changing room showers.
Still can't quite let go of the high-gloss design of your dreams? Lay them on the walls instead – either all over or, if it's a bolder pattern or colour, as a focal point.
Future proof your taps and shower
This is especially important for showers. You might be able to easily turn yours on now – but how about in 10, 20 years?
And ease of use is not the biggest consideration here. Instead, look at how accurate your shower is – what's the risk of scalding yourself? How hot does the fixture itself get?
Thermostatic showers are a great solution, as they allow you to set the temperature very precisely, reducing the risk of scalding. Many also feature cool-touch surfaces, so no matter how hot the water runs, you won't hurt yourself if you accidentally touch the wrong part.
And to really look into the future: how about an app-controlled smart shower? These clever designs allow you to set the temperature before you even step into the enclosure, so you don't have to fiddle with any controls. Neat.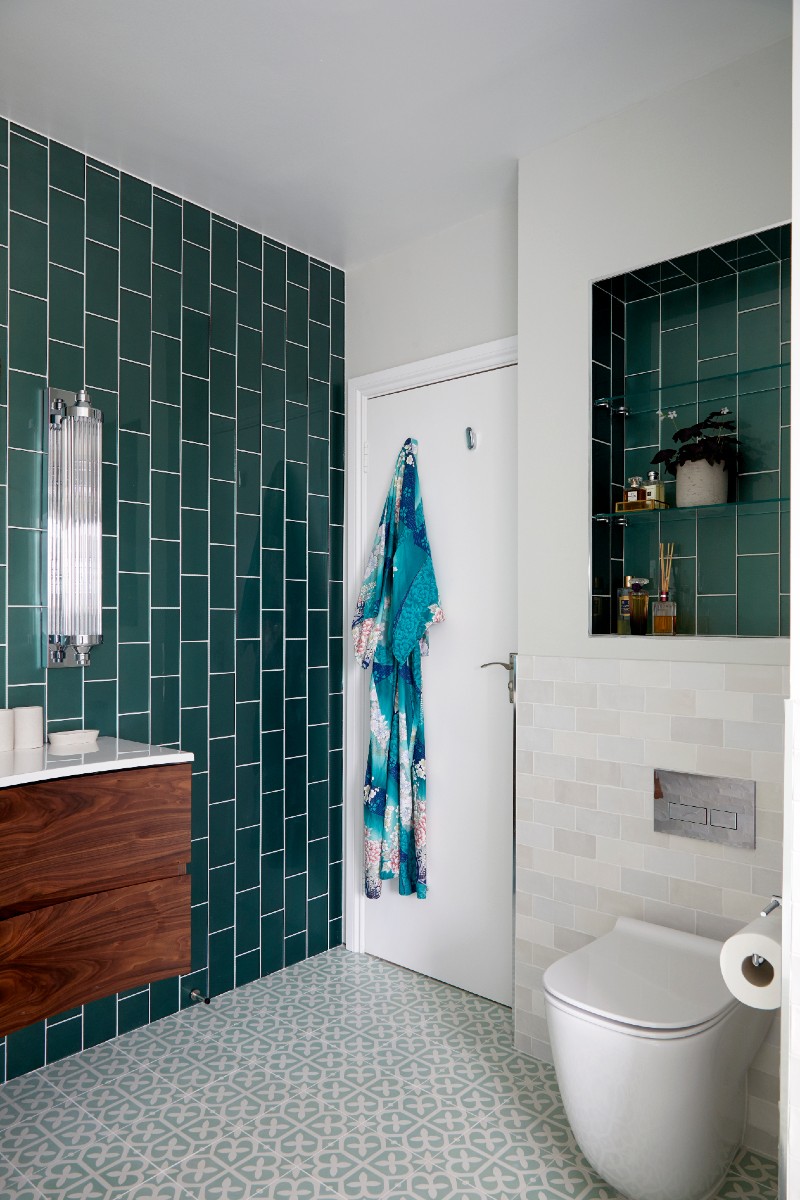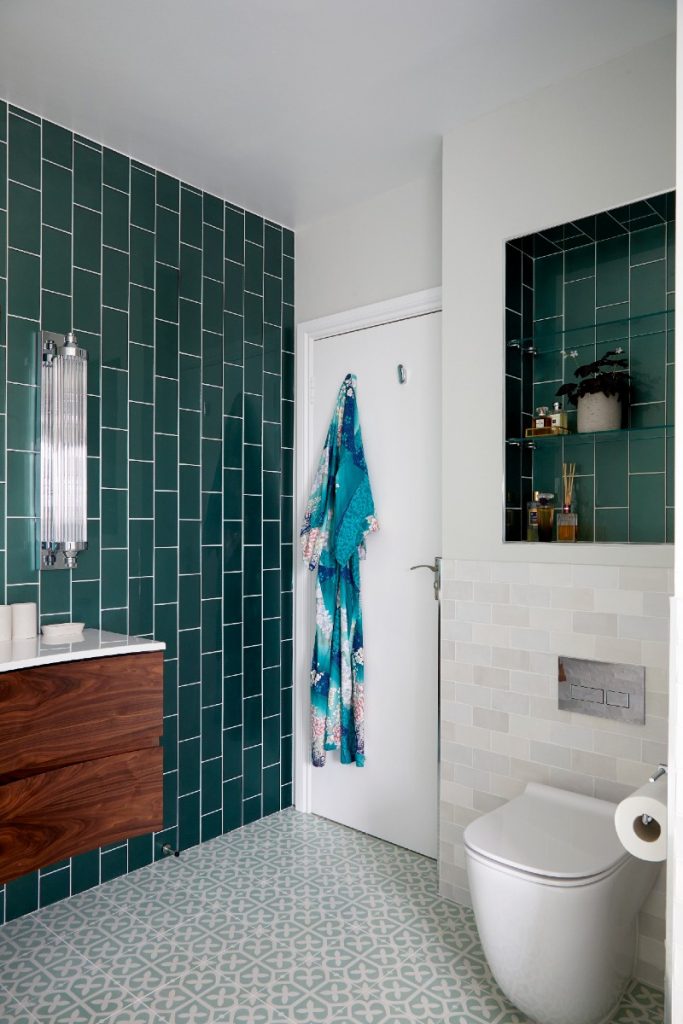 Don't forget the details
Small additions to your bathroom can make life easier now and future proof it at the same time.
A seat in the shower will be handy for when you're less able to stand, or for longer times, but it's also great for now.
Hands up – how often have you stood under the spray in the morning, or even at night, and wished you could sit down for just five minutes because you're tired? Or maybe it was after a hard workout that left you sore?
Also think about other additions that could make life easier and the bathroom safer to navigate.
To future proof her clients' bathroom, for example, Kia designed the bath in a way that makes it easy to get in. It's a sunken design, so you can sit on the side, swings your legs over, and then you're in.
There's also the opportunity for a grab rail to be fitted if necessary. This means the owners will get to use the tub even years down the line, when getting in and out might be a little trickier.
And Kia had one more smart idea: magnetic pillows for the tub.As morbid as it may sound, this is not only very comfortable, relaxing and supportive, it can also help prevent accidental drowning.
So, is your bathroom ready for the future?
Featured image: The deep bath, from Bette, is sunken to make it easier for the couple to get in and out. Towel rail, CP Hart; bath tap, Crosswater.
Photography: Anna Stathaki
About Post Author