The KBB Show 2022 in Birmingham opened its doors to interior enthusiasts on Sunday 6th of March. It was THE source of inspiration for press, trades and renovators alike. I was so eager and ready to spot the latest kitchen and bathroom trends and innovations. So I put my comfiest shoes on, loaded up on coffee and inside I went… 
However, at the KBB Show 2022, bathroom trends were just one part of the picture. As you can imagine, there was SO much to see and explore. From the stunning kitchen stands (also outdoor kitchens!) filled with the latest appliances and cabinetry styles. Then there were chic and calming bedroom trends with clever storage solutions and dreamy bathroom displays.  
Think holiday-inspired stands with colourful basins and baths, natural textures and tropical motifs, sleek and modern sanitaryware. There were also future-proof showers, illuminated mirrors and matt brassware to completely transform your space.
So make sure you've got your screenshot button ready and let's dive into the bathroom trends we spotted at the KBB Show 2022…  
Colourful basins 
On arrival at the KBB Show 2022, you were met by an array of bold designs in a mix of shapes and shades. Zesty yellow, burnt terracotta, mossy green and jewel-toned blues and purples – so lush. So, if you've been searching for the perfect statement finishing touch to complete your new scheme with the latest bathroom trends, or are simply looking to add a dash of colour to your ensuite or cloakroom, check out these colourful basins set to brighten up your space and wow your guests.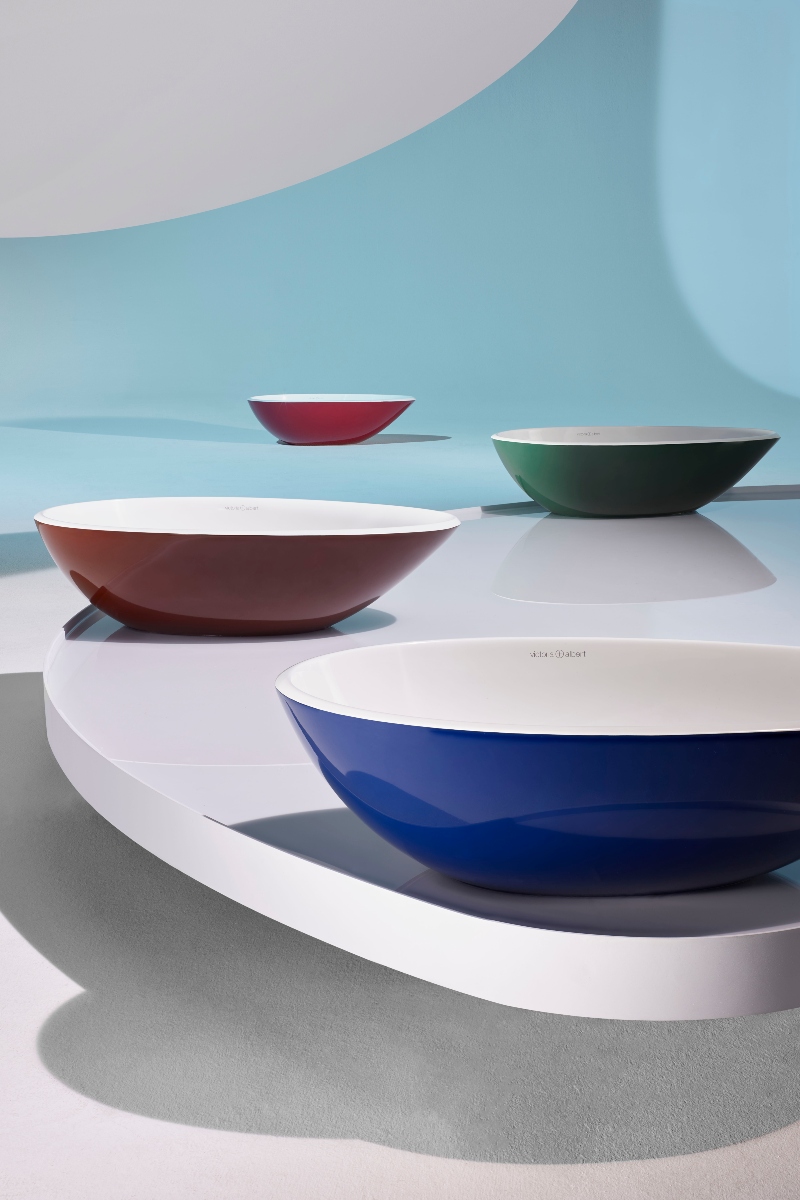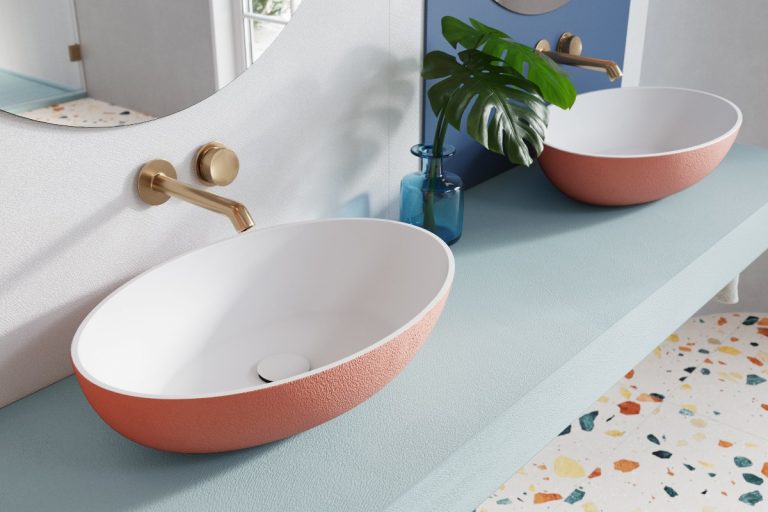 Trendy light-up mirrors
Don't you just love great lighting in bathrooms? Well, so do I – it just makes getting ready in the morning that much easier and it's an effective way to take your space to the next level. The bathroom brands at the Show went all-out on illuminated mirrors, from matt black oval designs to state-of-the-art shapes. No matter your style, be it pared-back and minimalist or more maximalist and show-stopper, you can find a design to suit your taste here. Insta-worthy mirror selfies sorted.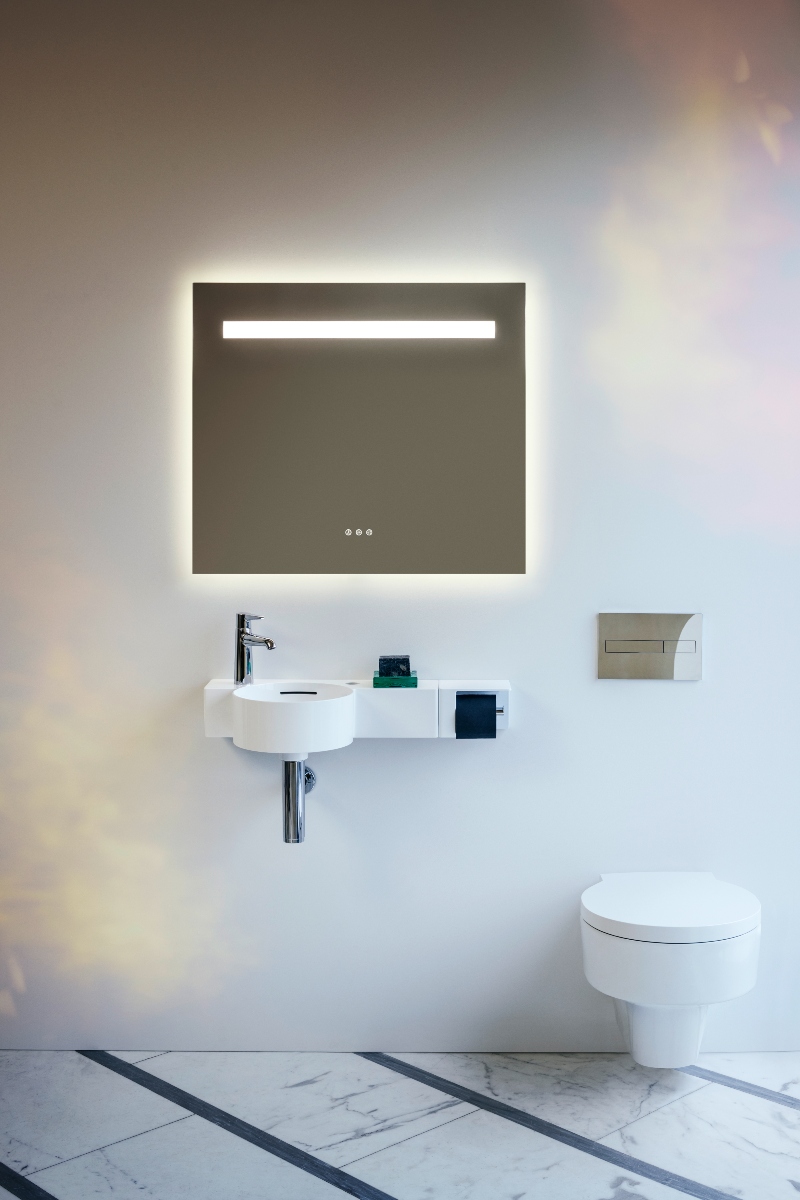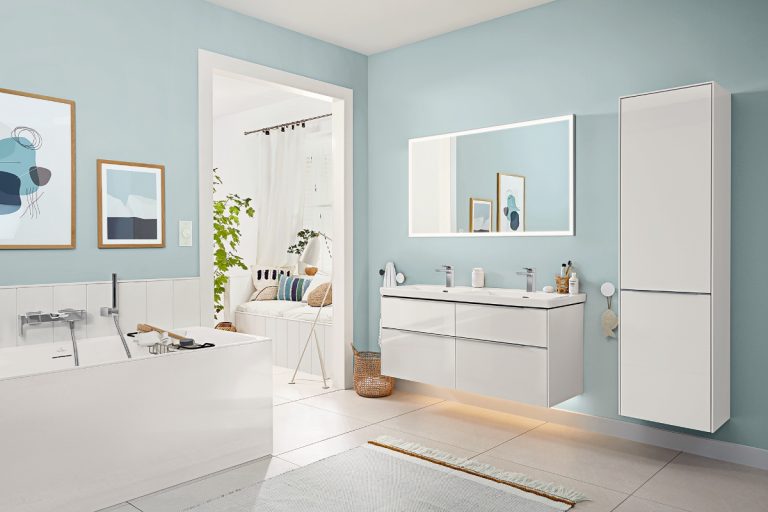 Green bathrooms
If you love green kitchens, this next trend is perfect for you. Enter: green bathrooms. From dark nature-inspired cabinetry and matt accessories for your vanity, to botanical tiles and mint green basins. To be honest, I couldn't pick a favourite from Lindsay's roundup of all the stunning green bathroom displays, so I'll let you be the judge of that. See more here.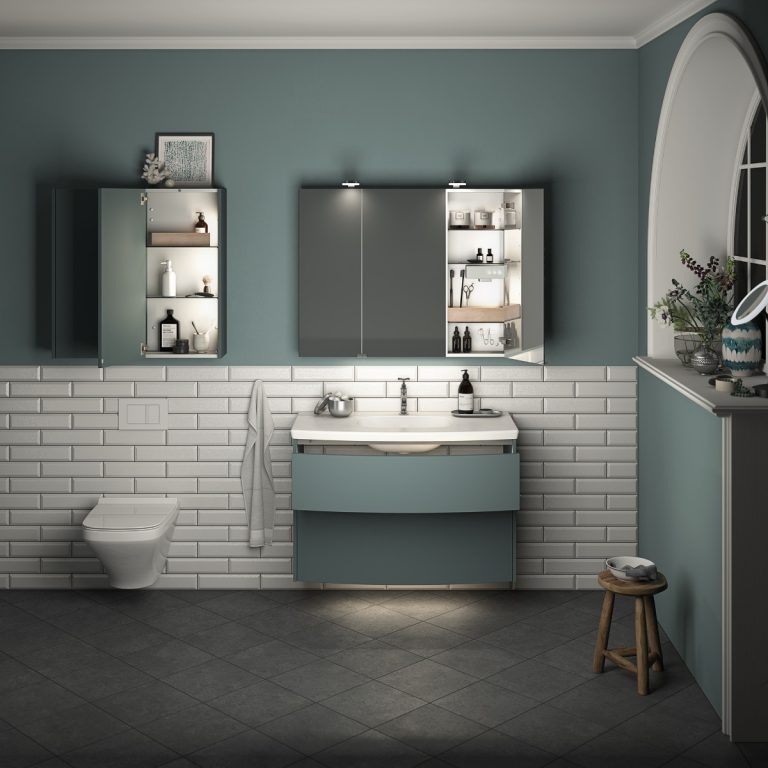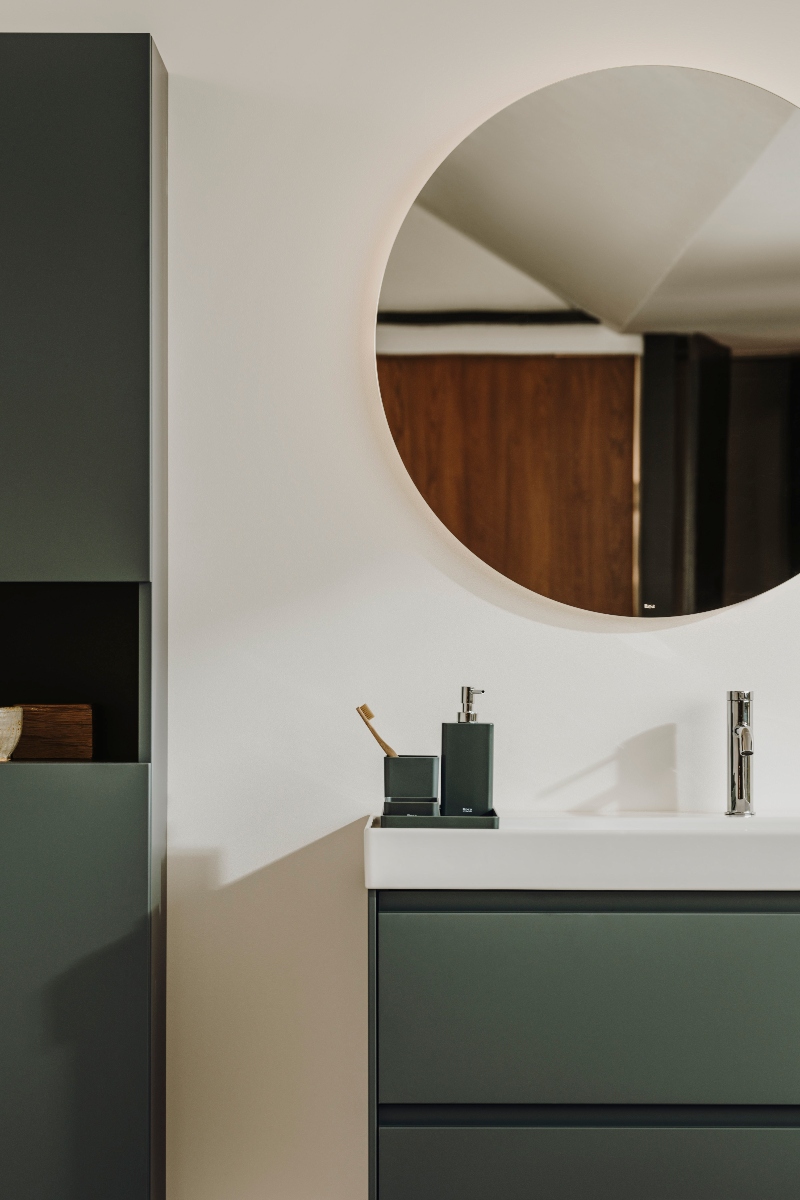 Matt black finishes
Black was everywhere at the Show – and when I say everywhere, I mean everywhere. Imagine modern lighting solutions, minimalist shower enclosures, matching black taps and basins, wall-hung toilets and anti-slip shower trays. You can create a seamless look in your bathroom by sticking with this matt black finish and matching all your fittings and fixtures to the tiniest details like handles and flush plates.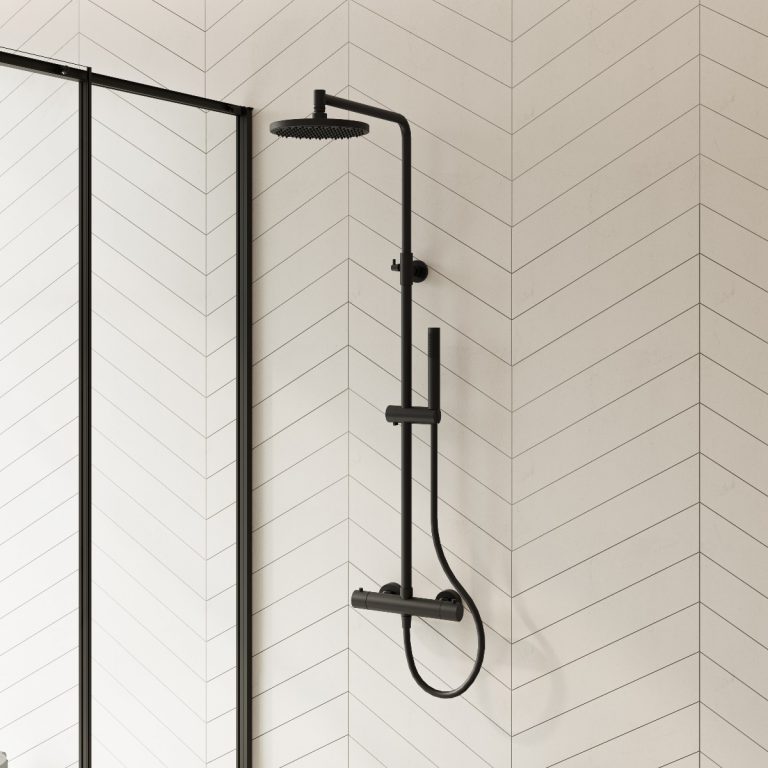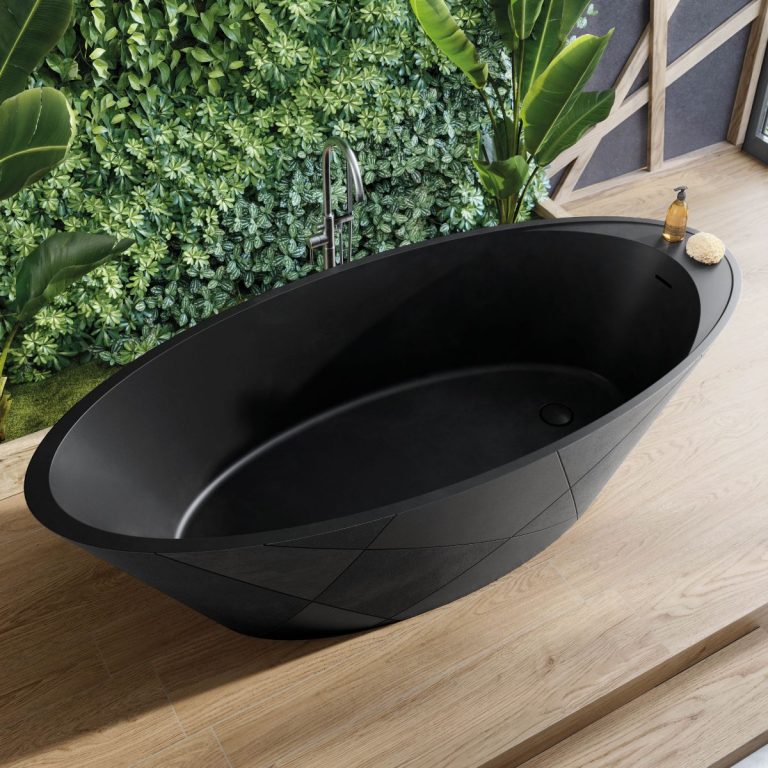 Smart bathroom innovations
We could all do with a bit of tech in the bathroom, right? And if a shower toilet has been on your wishlist, know the latest designs are super-clever and space-savers. Plus, as part of the KBB Birmingham Innovation Awards, we spotted eco-friendly solutions that turn waste into incredible products like matt black handles from Furnipart, trendy hexagonal tiles and more. Click here to get inspired.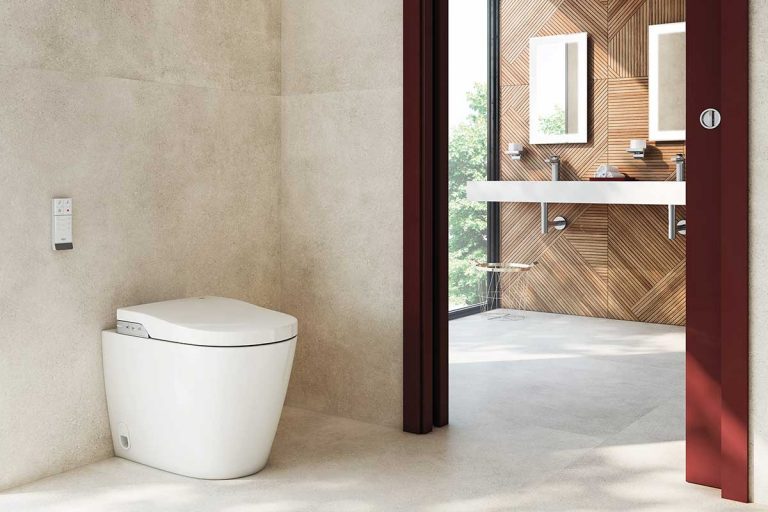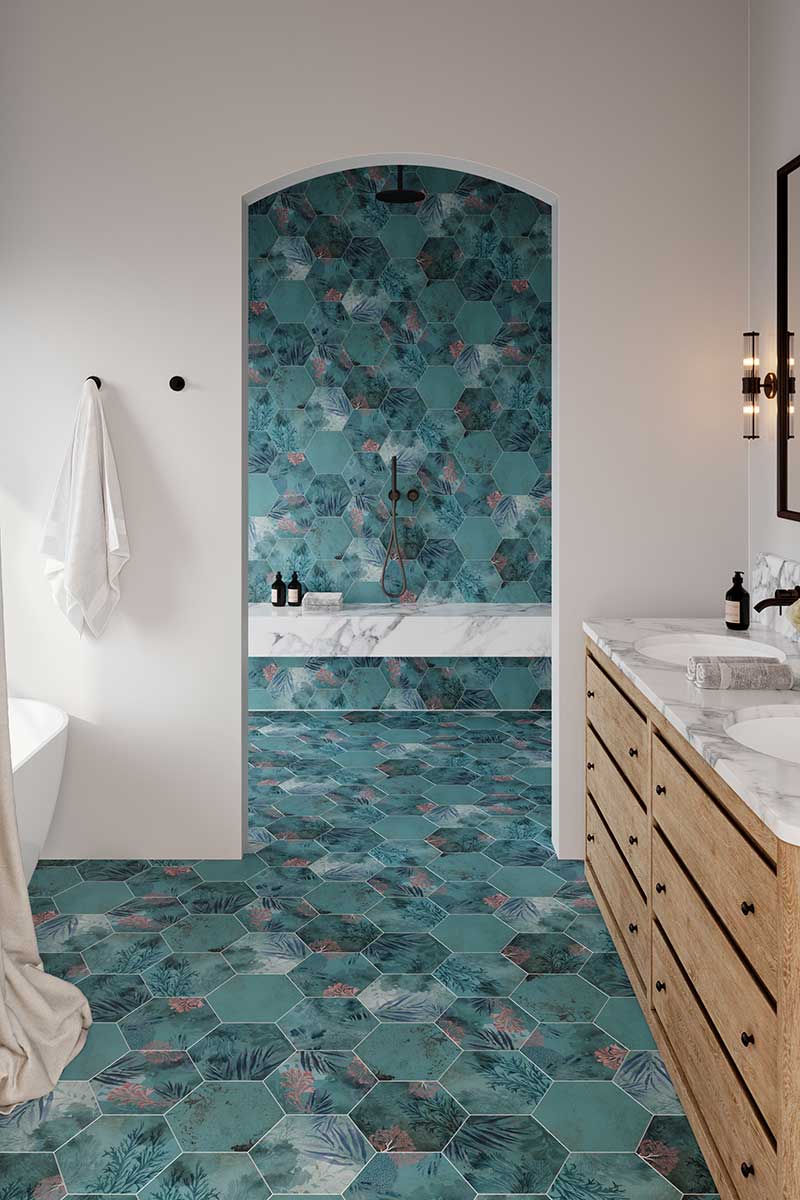 So, do you have your eyes on one of these bathroom trends? Don't forget to check out Georgina's roundup of the latest kitchen trends we spotted at the KBB Show 2022.
About Post Author