I love a quirky WC, don't you? The more maximalist the better – I say. My cloakroom wallpaper is a bold, black and brass pineapple design and is paired with a painted zig-zag stripe ceiling. (It took me ages, but it's totally worth it). So, if you're looking to create a downstairs bathroom with some serious wow factor, look no further than this inspiration gallery…
I'd go as far as saying I'm almost a little disappointed if I go to someone's home and they don't have a slightly off-the-wall downstairs WC.
I believe there's un-unwritten rule which says you can do anything you want with your cloakroom's design. It doesn't have to match the rest of your house. You can go for clashing colours, mishmash patterns, and completely different styles. It doesn't matter!
Perhaps it's because the space is so small – you can update it more easily than other rooms (so you don't have to worry if you decide you really hate leopard print in a year's time!) This means you can feel freer to be adventurous with the look.
So, if you've decided it's time to have fun with your cloakroom, I've popped together some ideas that really will get your guests talking…
How about wallpaper on the ceiling?
I love this idea. It just lifts the design and gives you an extra layer of fun – cocooning you in a room that feels a bit daring.
A little tip: wallpapering is hard at the best of times, so if you like this look – it may be worth contacting a professional, who will be able to line up the patterns perfectly.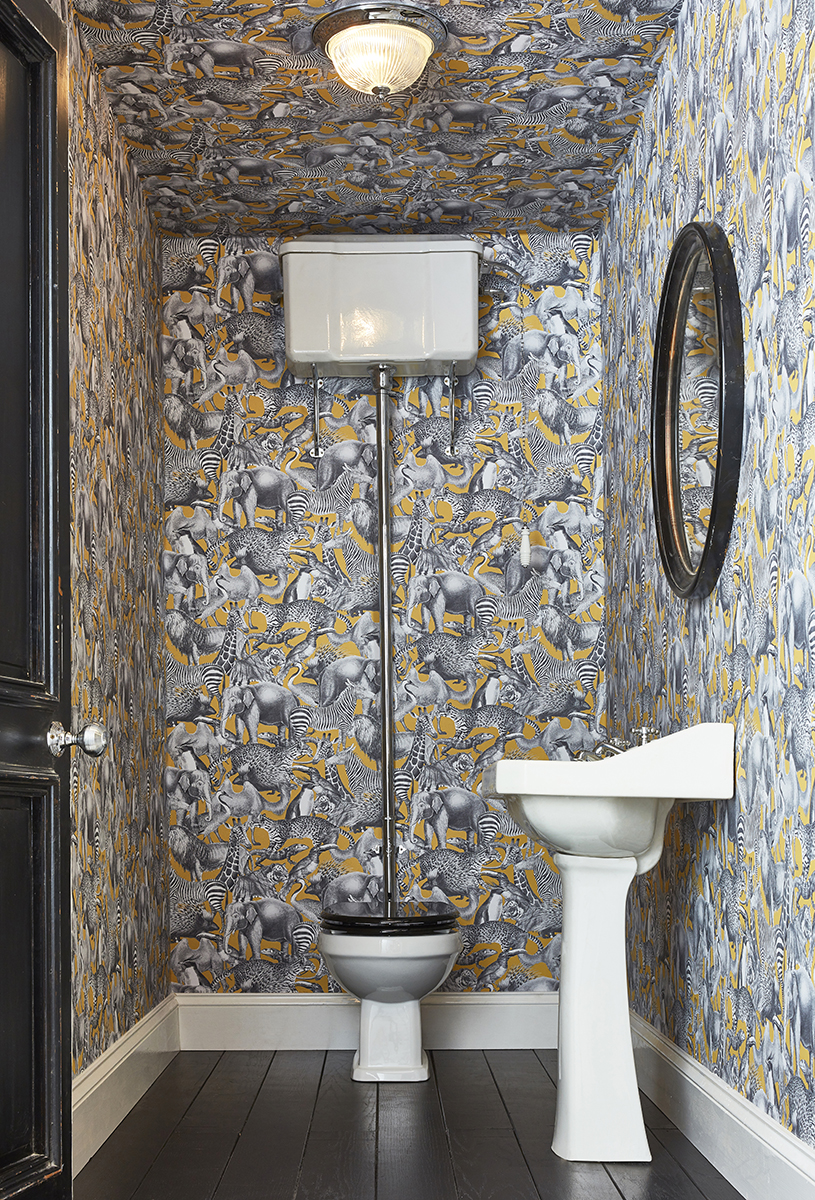 Match your basin to your bathroom wallpaper
If you want your wallpaper to do all the talking, search for sanitaryware that matches the colour palette so that it blends in, rather than fights the design.
Go that extra mile and match the flooring as well for a really bold look.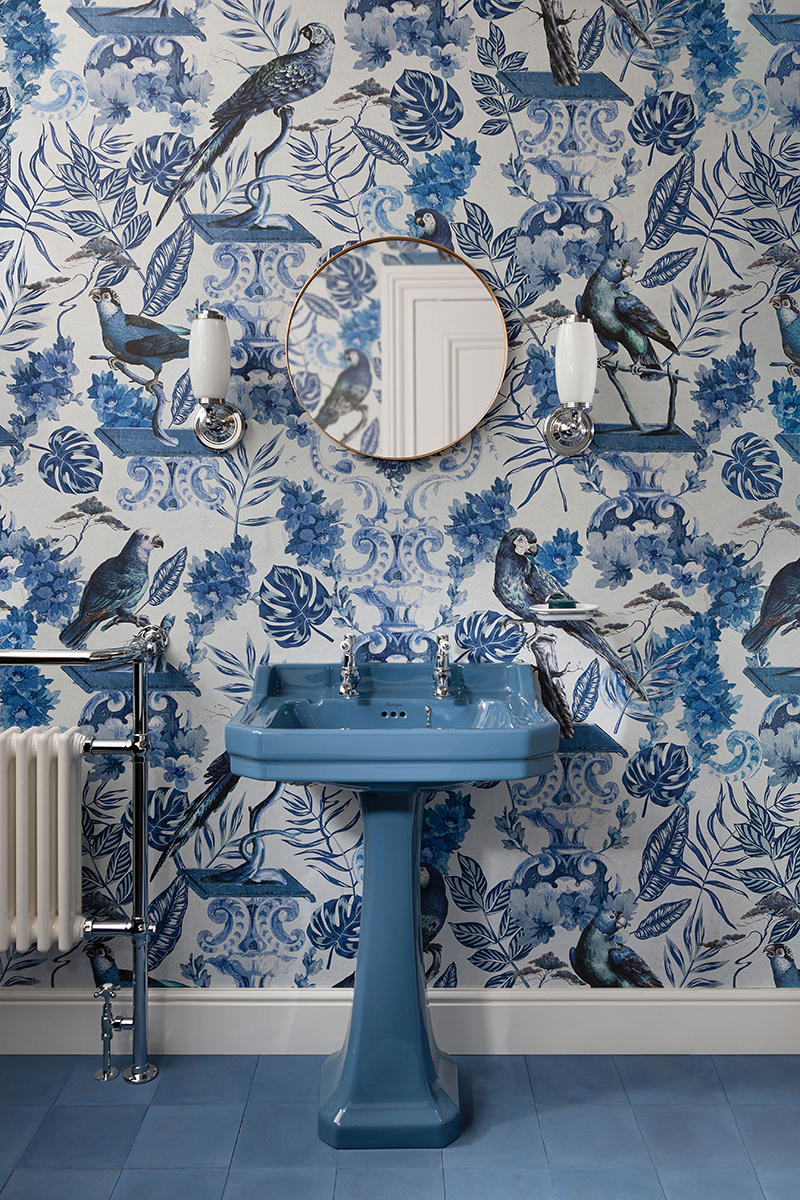 Choose a dark wallpaper
A dark wallpaper can help make the space feel cosy and warm. You can also afford to go for an out-there pattern, but it not be too in your face.
However, make sure you have plenty of daylight, or good lighting, so that you can appreciate the design (and actually see what you're doing!)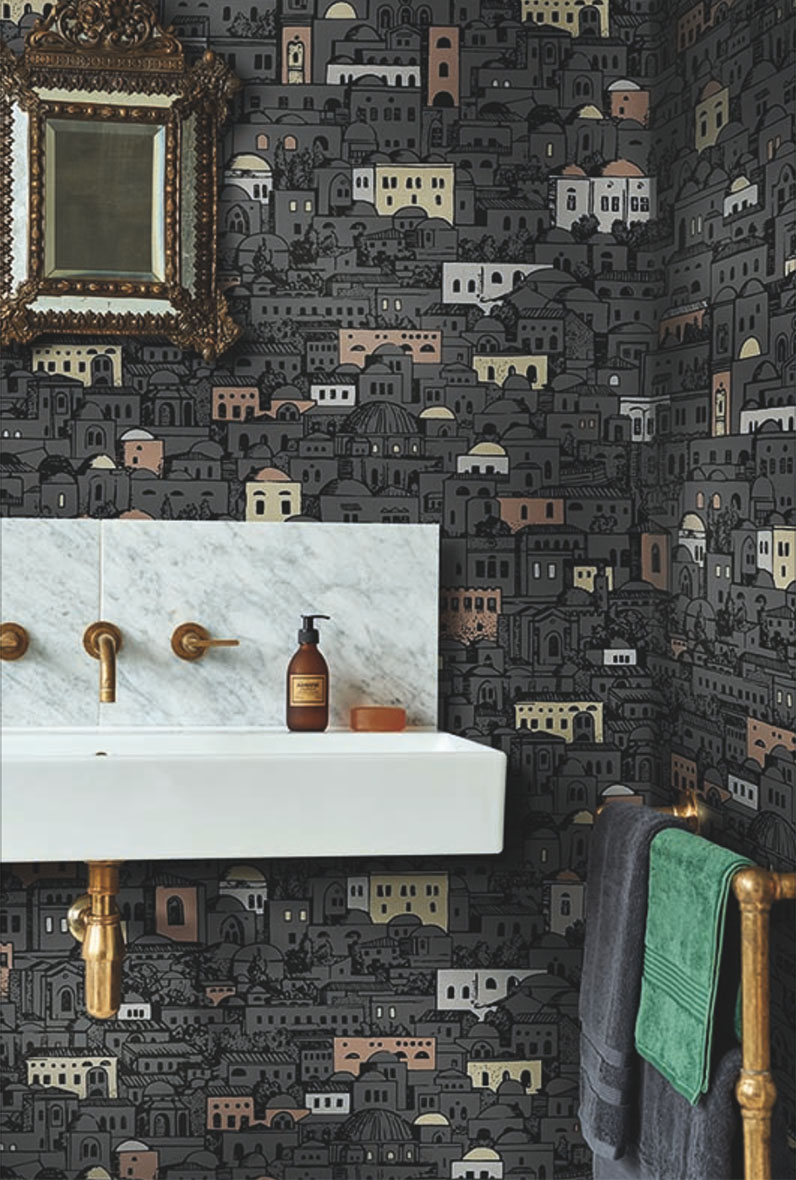 Mix your wallpaper with panelling
If you want to go a bit wild with your wallpaper, but think it will be a bit much to cover all the walls – pairing it with wall panelling is a great idea to tone it down a bit.
You can find out lots more about wall panelling, here.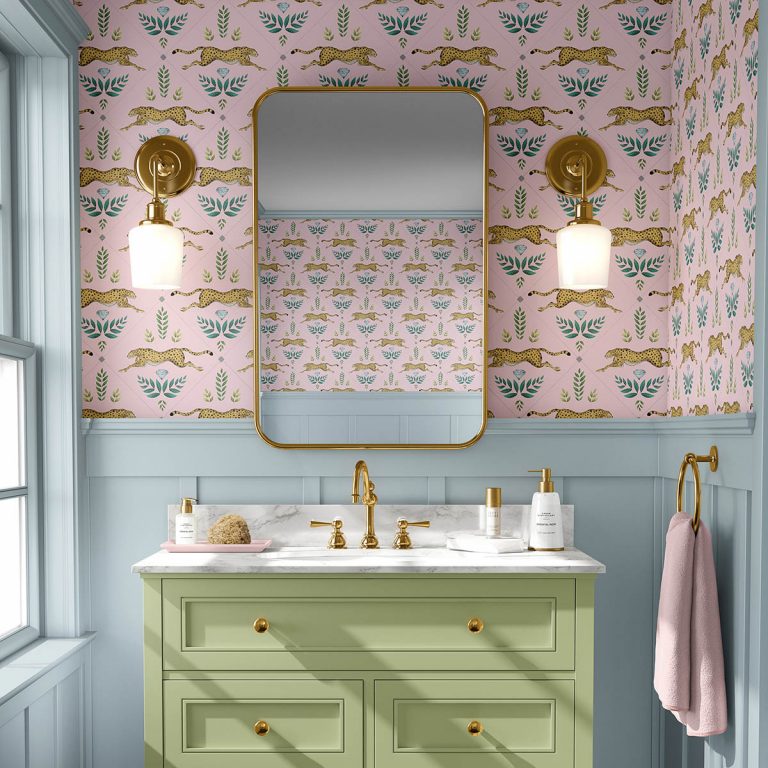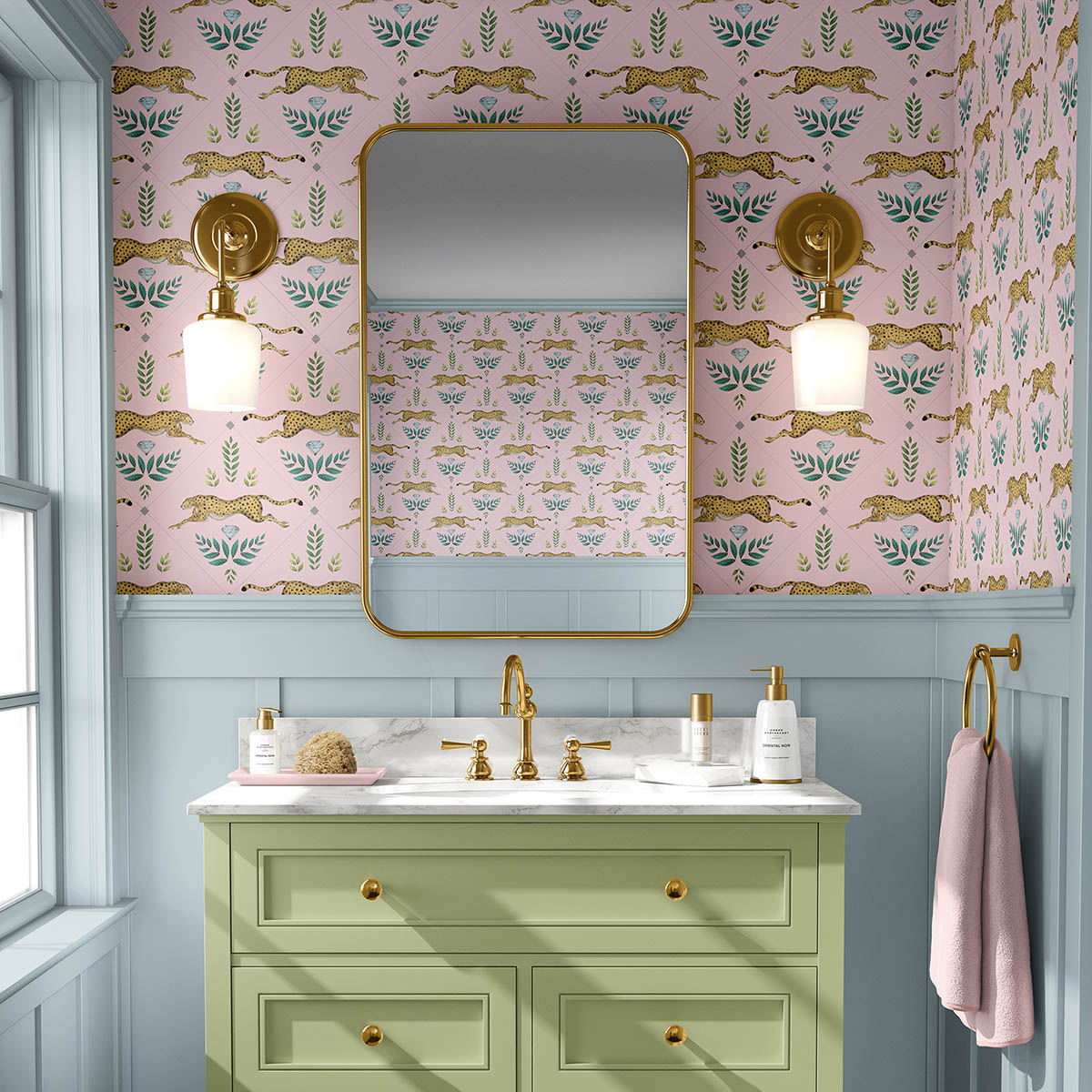 How about a striking terrazzo design?
We've loved it on our floors, but how about on our walls? Pick up the tones of the design in your accessories, sanitaryware or flooring to create a cohesive look.
If you think it's too much for all four walls, why not just include it behind your vanity area for a splash of fun.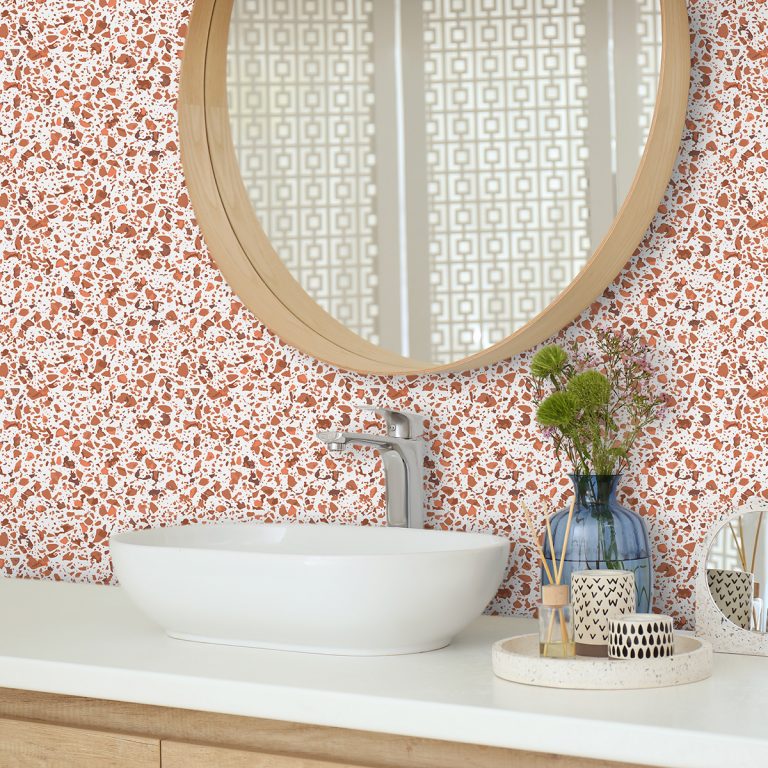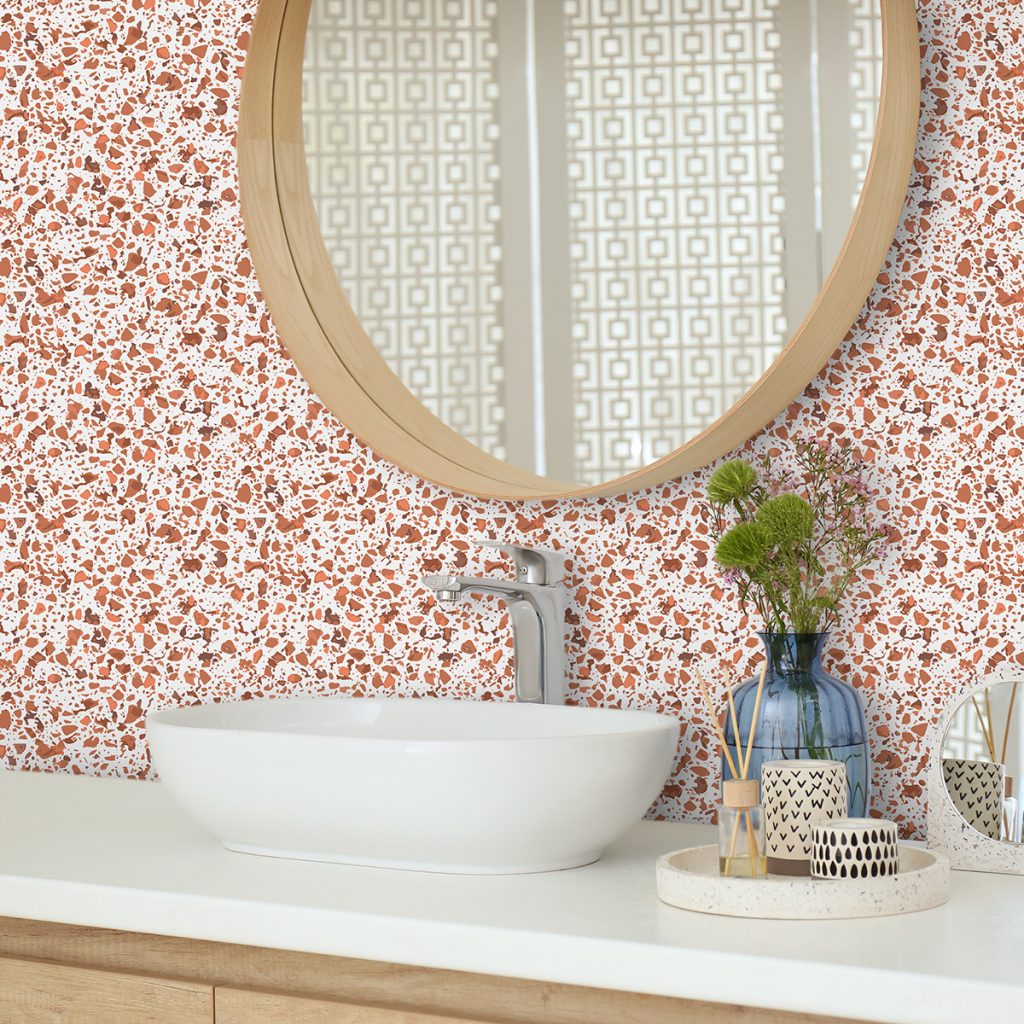 Consider jungle-themed wallpaper
There are so many different jungle-themed wallpapers out there that it could be hard to pick just one! You can go for really maximalist designs, or more art deco, like the one below.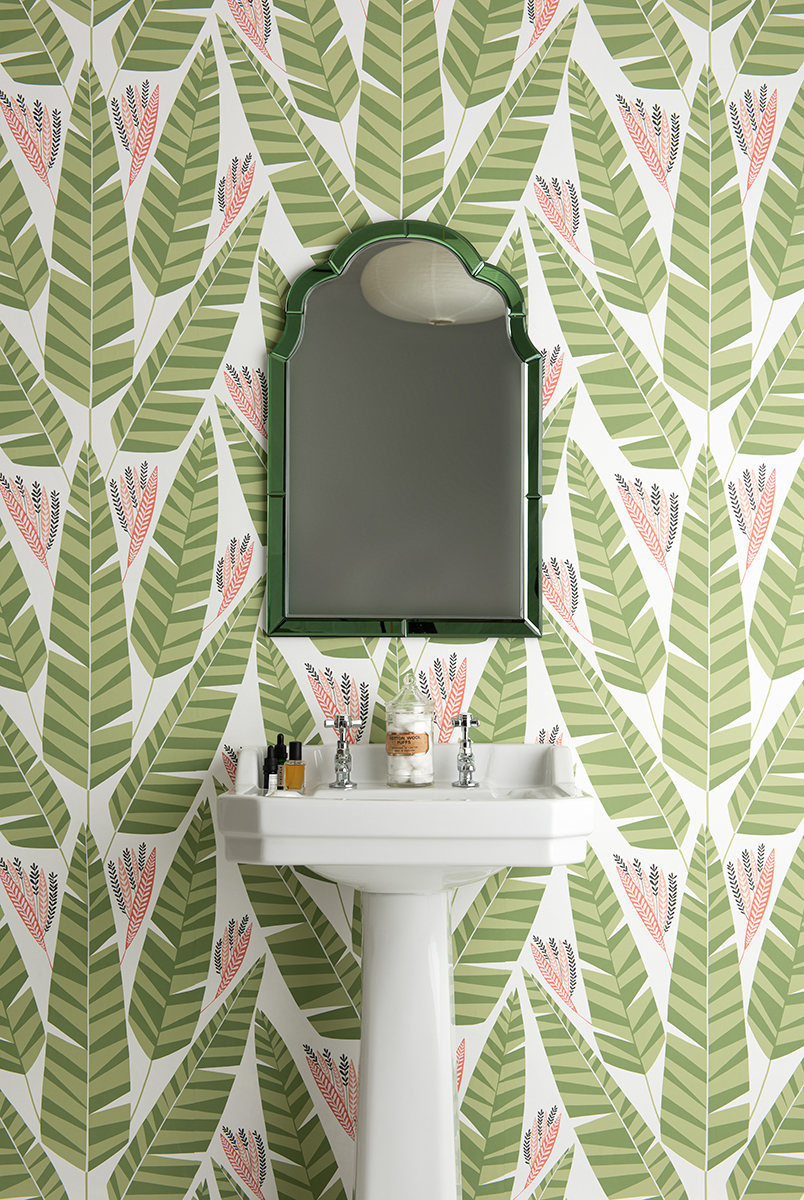 Choose muted colours for your wallpaper
If you want cloakroom wallpaper that is daring, but not too ostentatious, you can choose a design that has toned down colours. Think beiges, greys and off whites.
For a contemporary look, pair the wallpaper with black-framed accessories and sanitaryware, and metro tiles.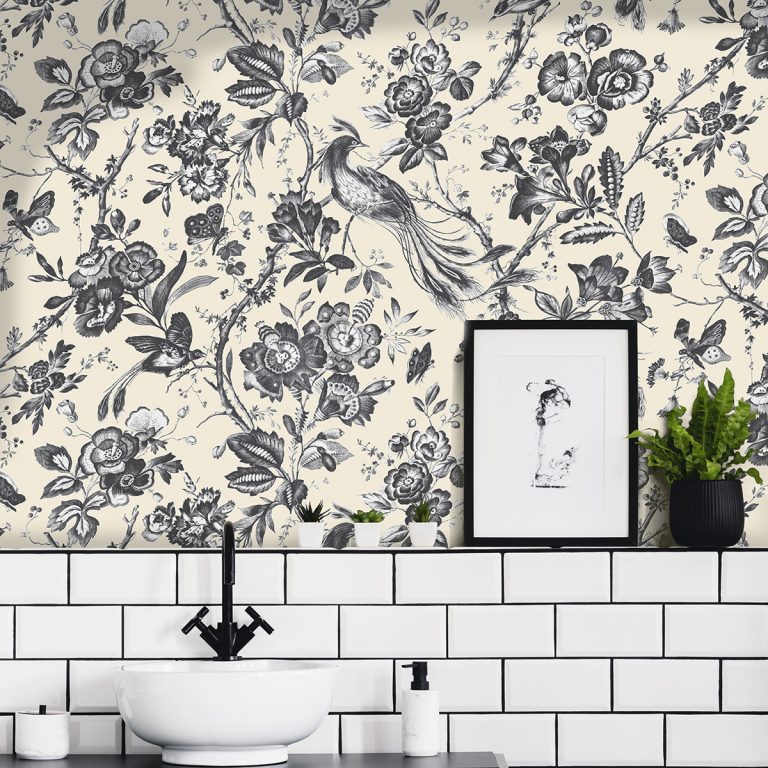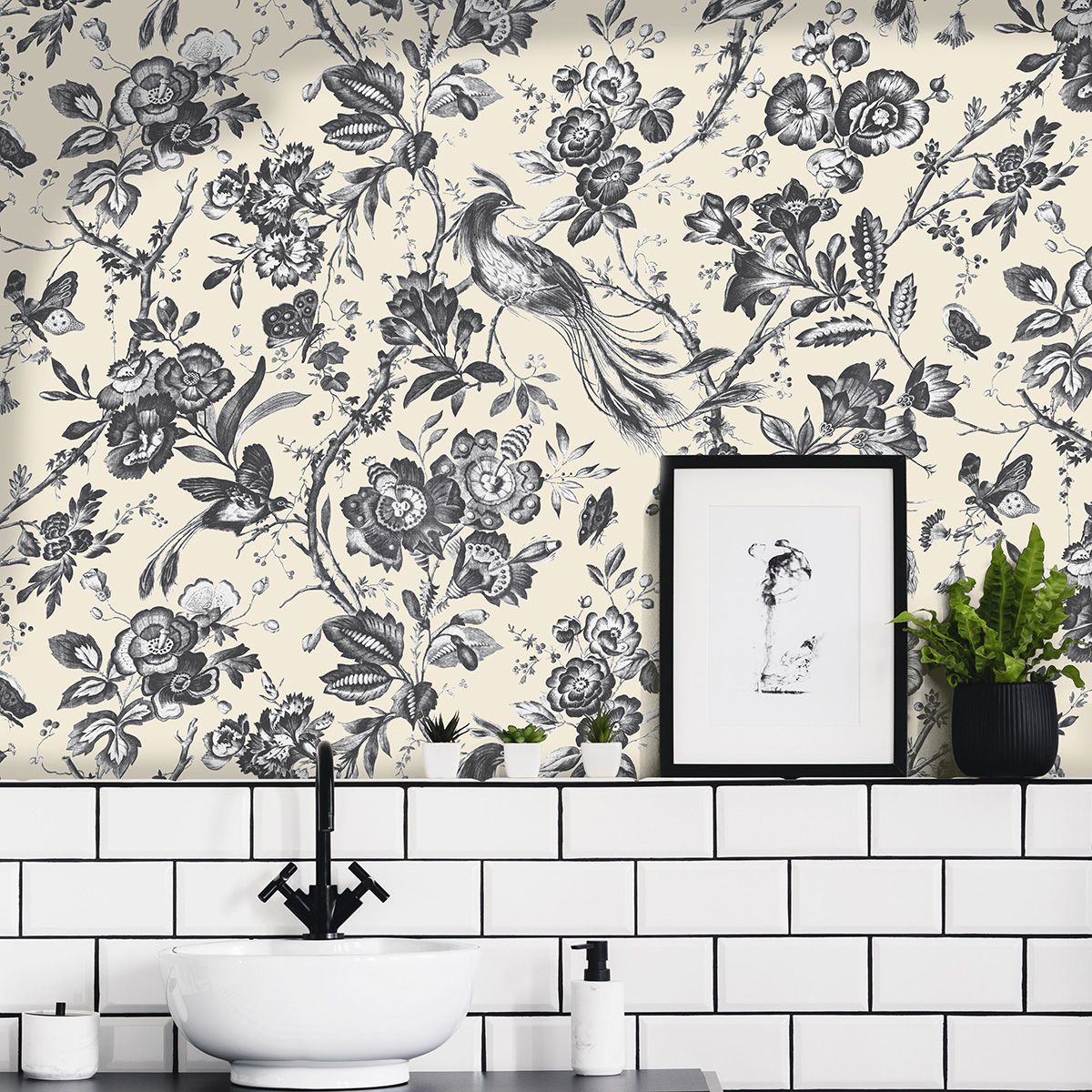 About Post Author