'Which bathroom, bedroom or kitchen showrooms are near me?' I hear you ask. My guess is you might be vaguely familiar with the shop down the high street that has a nice kitchen display in the window, or that showroom you pass on your drive to work which you've made a mental note to check out some time when you've got a spare weekend. But if you're planning a kitchen or bathroom renovation project, looking close to home could be just the secret to getting it going.
Our Close To Home initiative is all about showcasing the amazing work of independent home design experts right on your doorstep.
Everyone has a vision of their dream kitchen, bedroom or bathroom, right? And whatever your budget, it's always one of the biggest investments you'll make in your home.
We believe only true experts can help you realise your perfect spaces and make the project run as smoothly as possible. It's the skill, knowledge and experience of those local independent showrooms that's key to unlocking your dream. Plus, you can darn well expect a warm welcome and a cuppa when you pay them a visit – trust me, tried and tested many times (perk of the job!).
So why should you shop close to home?
Close To Home designers have local knowledge
As well as the nuts and bolts of the types of projects happening and planning regulations that apply to your area, a local, independent designer will know local trades that can help with your project. They can help put you in touch with the people you need for your build team and also help you source materials and special fittings from the community – anything from a handmade wooden worktop or locally designed decorative pieces to artwork, reclaimed items that could bring real wow factor, and local suppliers for everything you might need in your space. Their contacts book will be brimming, so can be a great source of all things design.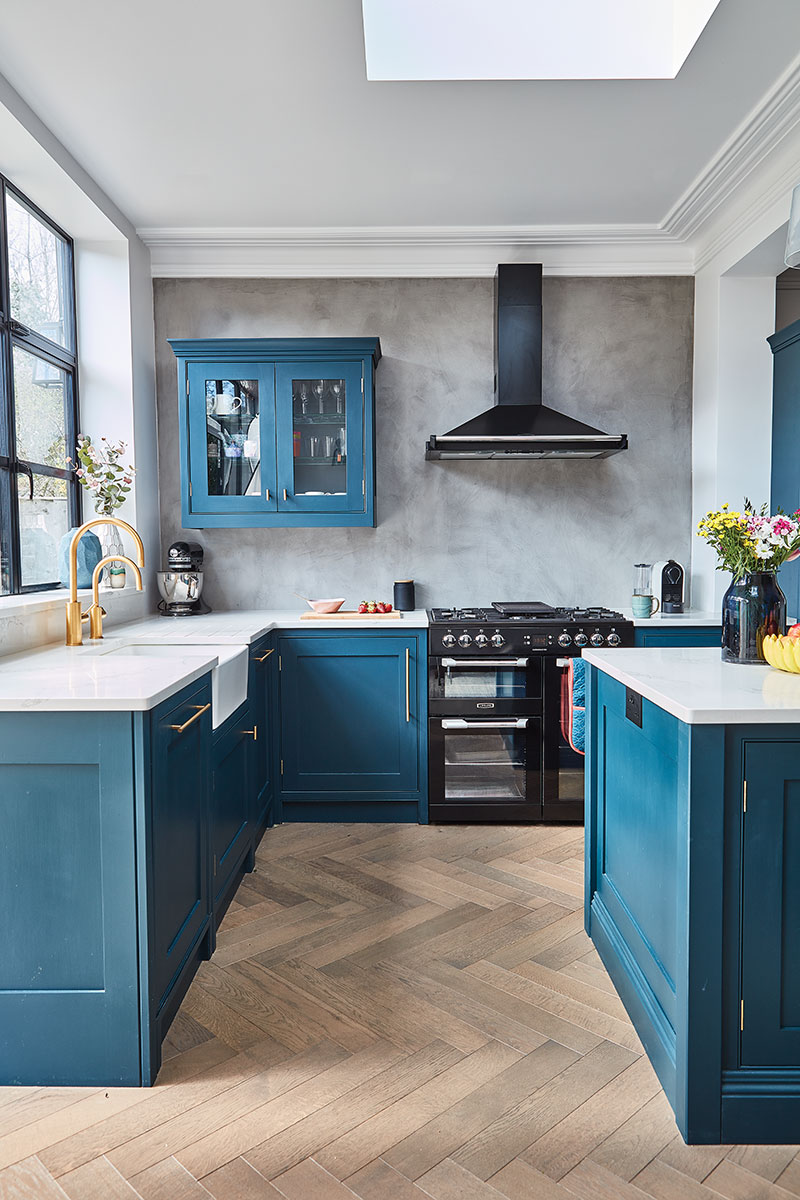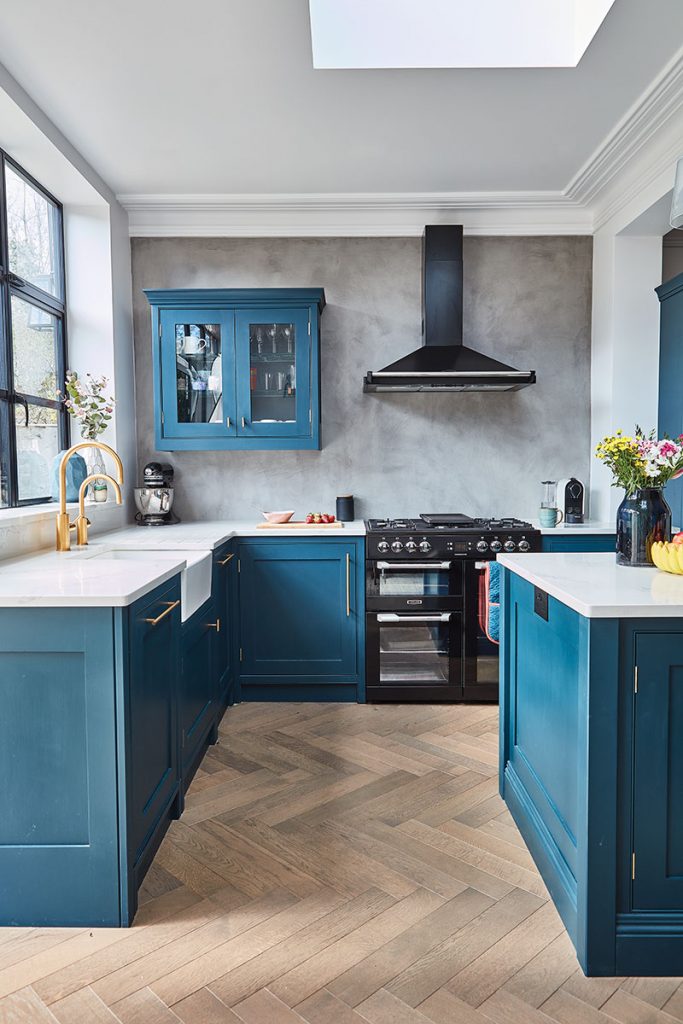 They'll have worked on houses nearby
Want to see the quality of work done by an independent designer before you sign on the dotted line? Since their business is located close to home, chances are they'll have worked on other properties like yours nearby, so you can ask to pay a visit to check it out. Speak to previous clients and ask any questions you might have and have a good nosy around a finished design. You might even meet a new friend in the process, you never know.
The sheer convenience
I mean, popping 10 minutes down the road or having a video call with someone from the same town is just about as easy as it gets when scoping out who is going to help bring your renovation dreams into reality. The proximity also means that you can keep popping in to chat about your design and check up on progress or chat through any thoughts you're having throughout the project.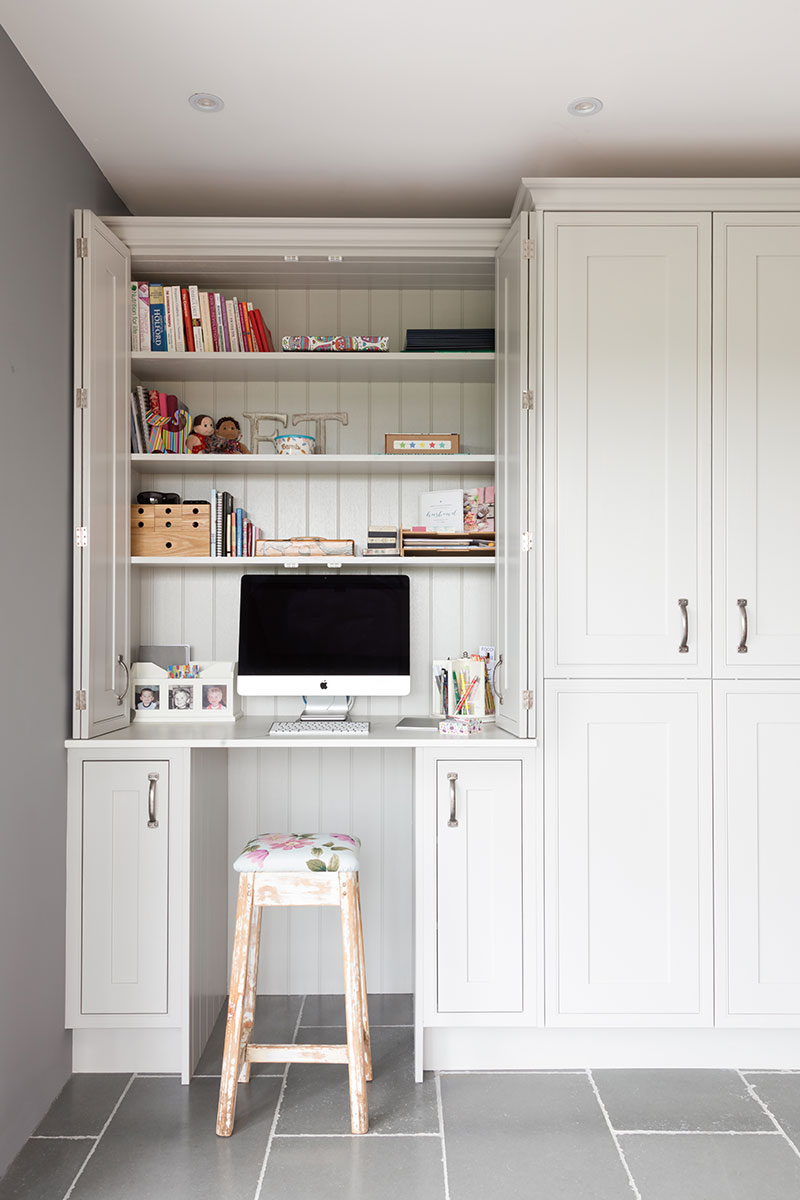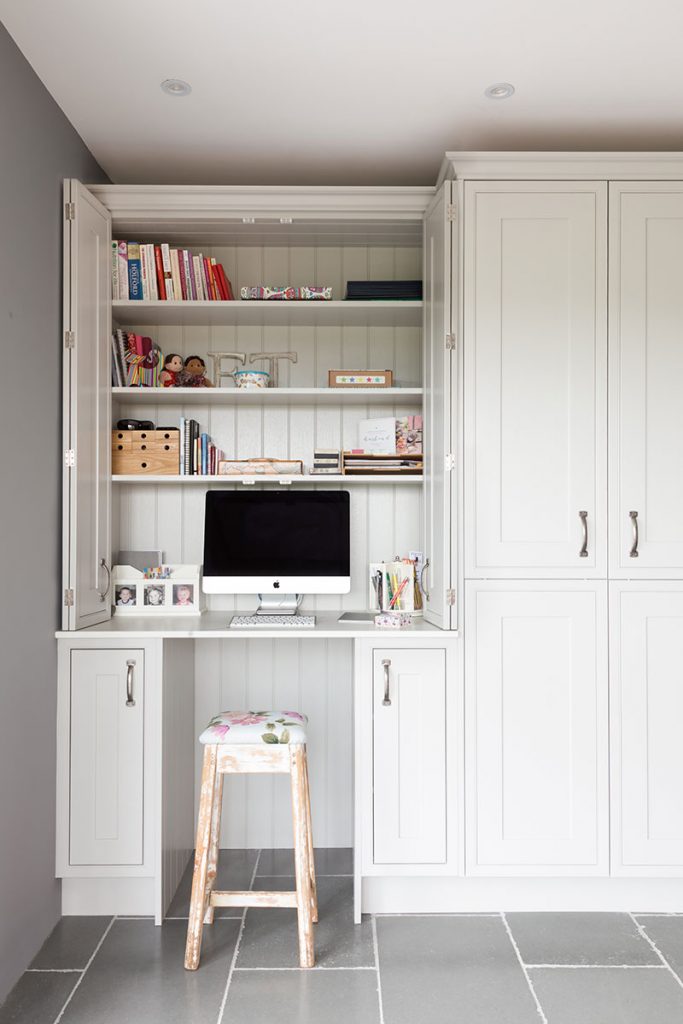 Value for money
Drove past a showroom and thought they'd be out of your budget? It always pays to go in and have a conversation. Be upfront about what you'd like to spend and see if the designer can work with you to get what you want for the money you have. Thanks to their experience in solving design conundrums and that contacts book, you may be surprised to find that there are plenty of options within your price range.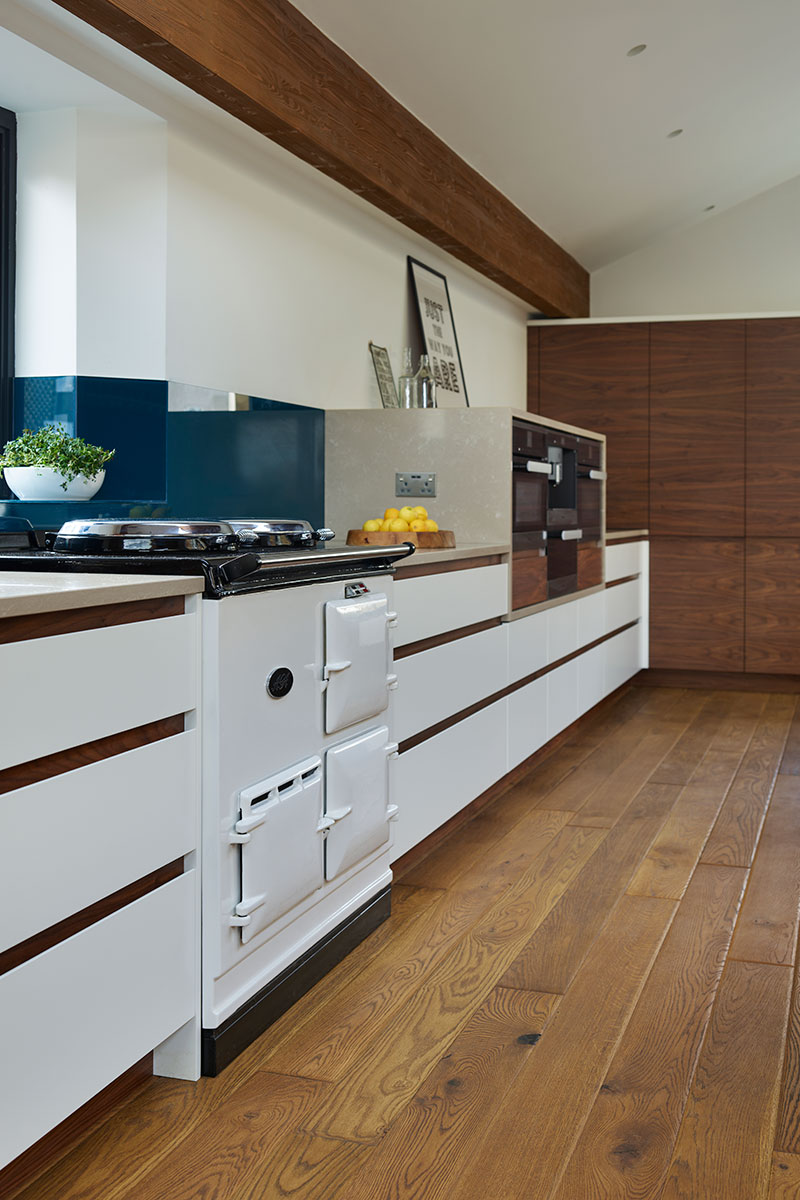 Personal service
You'll definitely be on first name terms with your close to home design specialist within five minutes of meeting them. Some independent kitchen, bedroom and bathroom design showrooms are family businesses, or the designers say they're like a little family, so expect the hospitality that comes with that. I mentioned you'll get a cuppa, but that's just for starters (probably a biscuit too). You'll also get dedicated time and care to discuss your project, often with the option to have the showroom to yourself if you ask. This is a great way to really touch the products and spend time looking at the options available at your leisure. The personal service will also mean your designer will see you through the project from the very first meeting to the end, and likely check ups afterwards too to ensure everything is as it should be. Close to home designers care about what they do and also about you and your home.
They'll 'get' you
Ask a kitchen, bedroom or bathroom designer what their job entails and you're likely to get a few different answers. As well as the obvious 'designer', they'll probably grin and tell you that they often act as counsellers, confidants and mind readers, too. Don't agree with your partner on which colours to go for or which layout is best? No biggie. Be open with your designer and they'll help you find a solution. Don't be surprised if they ask you lots of questions about how you live, your hobbies, likes and dislikes, either – it's all part of the process to defining your style. Plus, you may get ideas you might not have considered.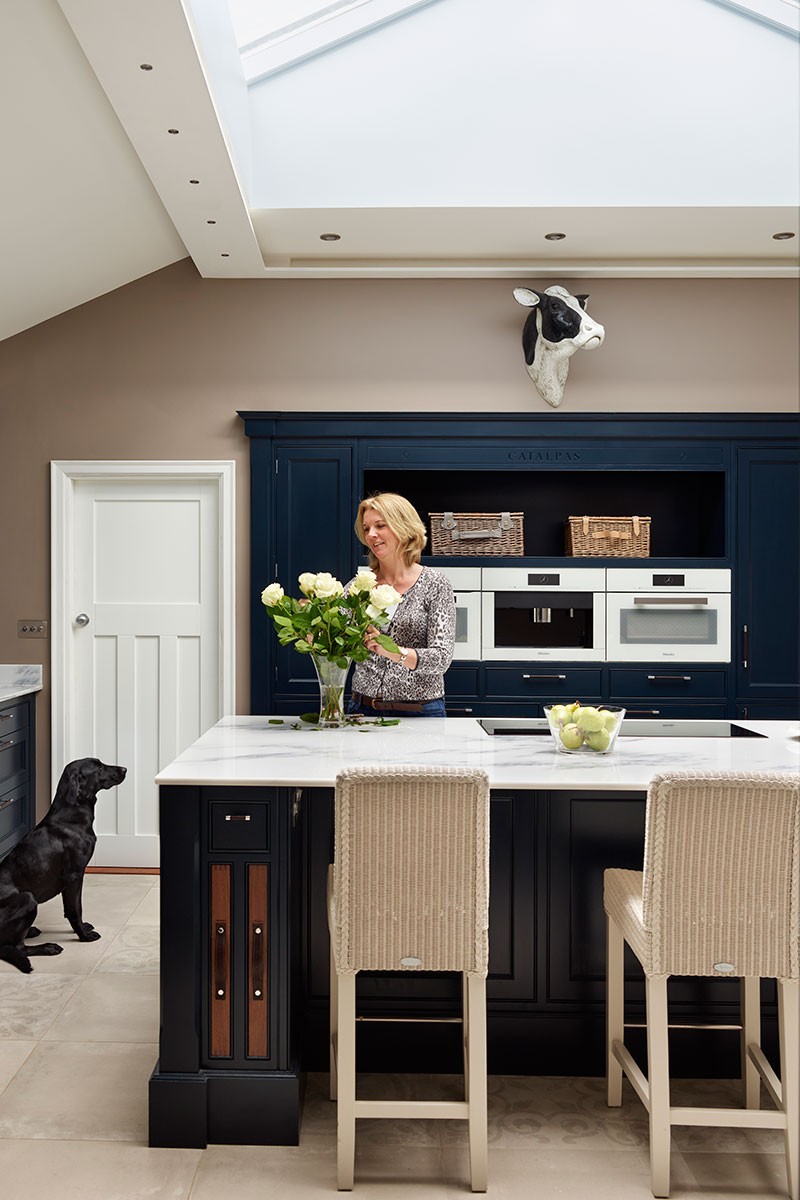 You'll have a long-running relationship
A kitchen, bedroom or bathroom renovation can take some months (or years if you're tackling a whole house) to complete, so it's good to know that a designer can be on hand to help throughout to manage the project and handle any issues that arise hassle free. Working with a designer close to home will mean you can have those regular check ins and continue to do so after installation – so if you have any queries, concerns or want to tweak something, they're just a call (or short walk/drive) away.
You needn't go far to get the kitchen, bedroom or bathroom of your dreams. The right designer to help make your dream space a reality might be right around the corner. Get to know your local design specialists and discover what they could do for you…
Know a great independent near you? Tell us about them here and if you've completed your project with a local showroom, share it with us – we'd love to see.
Don't forget to share your project with us on Instagram too using #kbbclosetohome
Featured image: Classic Interiors
About Post Author