The kitchen may be the heart of a home, but the bedroom is the sanctuary where you can relax and recharge, so you must show it some love. Whether you have a compact room or a large space to play with, there are clever ways to design a chic bedroom scheme, from finding the right colour palette to adding texture and dimension.
Secret Linen Store's latest collaboration with interior designer Abigail Ahern shows us exactly how to style a bedroom. It offers a collection of dark and moody cotton and linen bedding sets with a super-cool relaxed vibe. So, to help you style your bedroom like a pro, we've asked Abigail for her top tips. Grab a cup of tea and some pen and paper for this…
"The starting point for bedrooms should be the colour palette. The walls and your bed take up the most visual space, so figuring out the palette for these two components is where I would start," says Abigail.
How to style a bedroom: What's your favourite thing to add to a bedroom to create a cosy feel?

Texture is something I overdose on. From beautiful cushions and throws on the bed to rugs AND textured vases – you can never have enough botanicals. Think of texture like a herb or spice – it adds instant pizazz.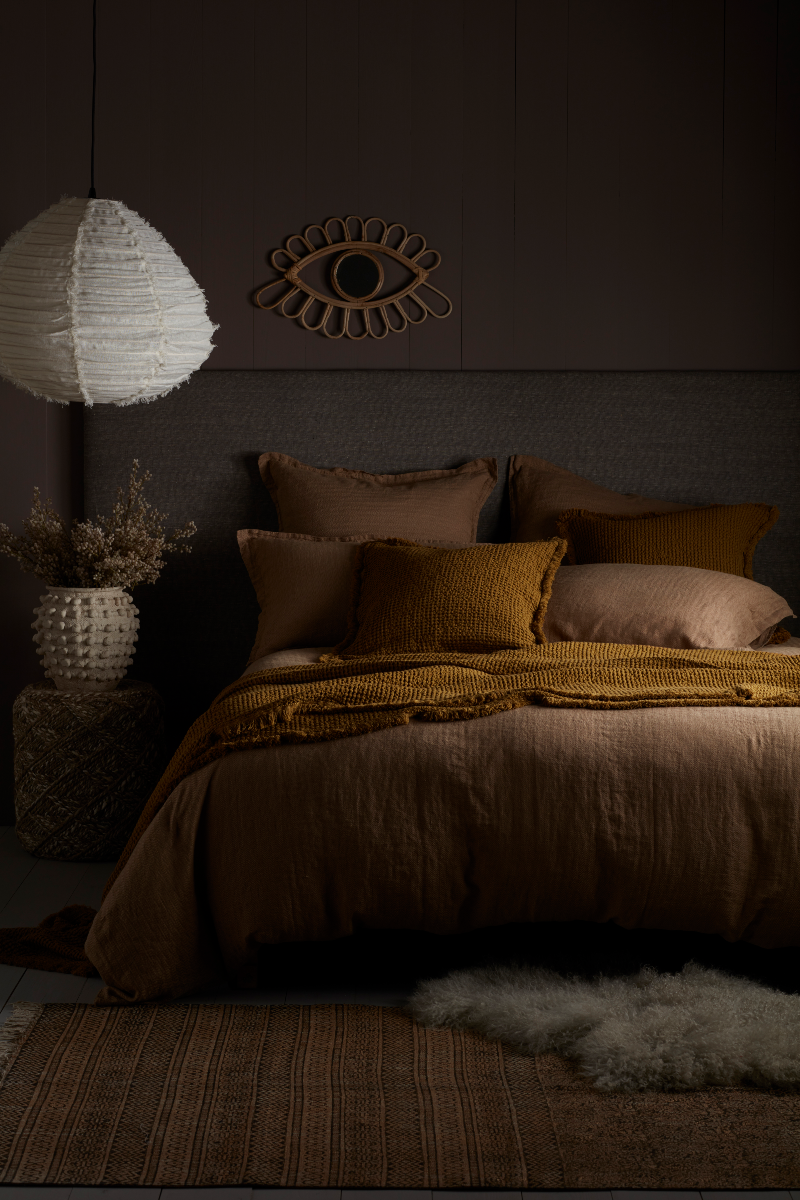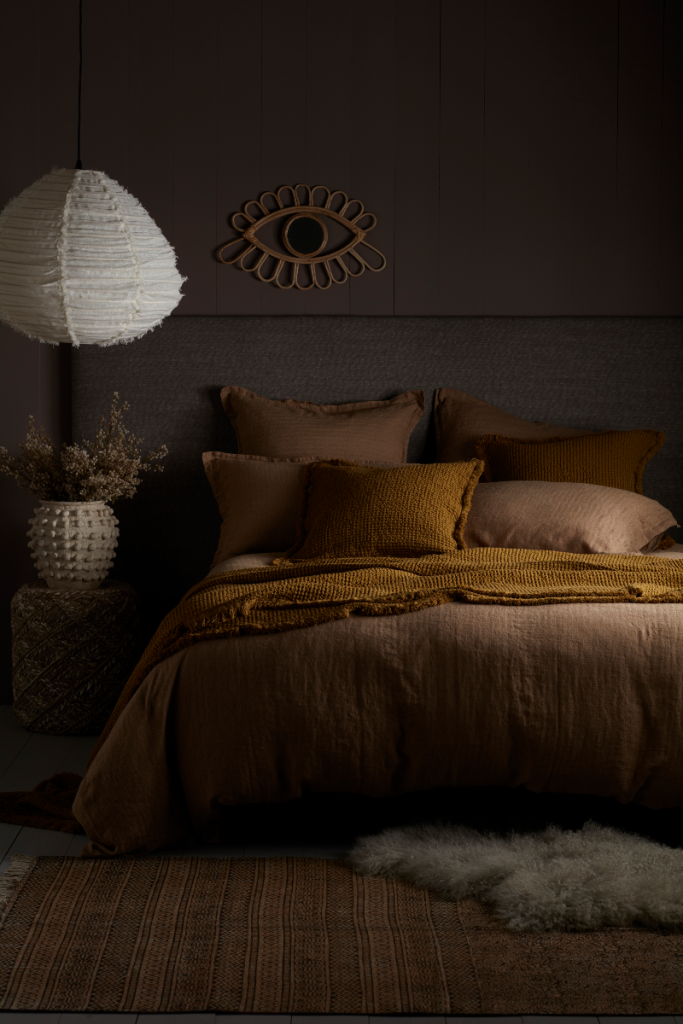 How to style a bedroom: What about a small bedroom, do you have any tips to successfully styling a compact room?
The biggest tip for designing a small bedroom is not to think of it as a small bedroom. As counter intuitive as that sounds, there is a temptation to fill small bedrooms with small elements and this actually makes the room appear even smaller. Adding something large like a pendant or plant or piece of art will trick the eye, as the attention is focused on these larger objects and not on how small the space is. 
How to style a bedroom
How to style a bedroom: Is there anything you should avoid when styling a bedroom?

I think the main challenges are avoiding a matchy-matchy look – two of the same bedside lights and tables for example. And also ignoring the ceiling. The ceiling is the fifth wall in a room. So when you lie in bed and just see a plain white ceiling it can read as a little flat. Both aspects are easy to overcome. Paint the ceiling the same colour as your walls, as it will visually make the room feel so much grander and cooler. Ditch the symmetry effect and go for asymmetry – it's a little harder to pull off it looks very refreshing.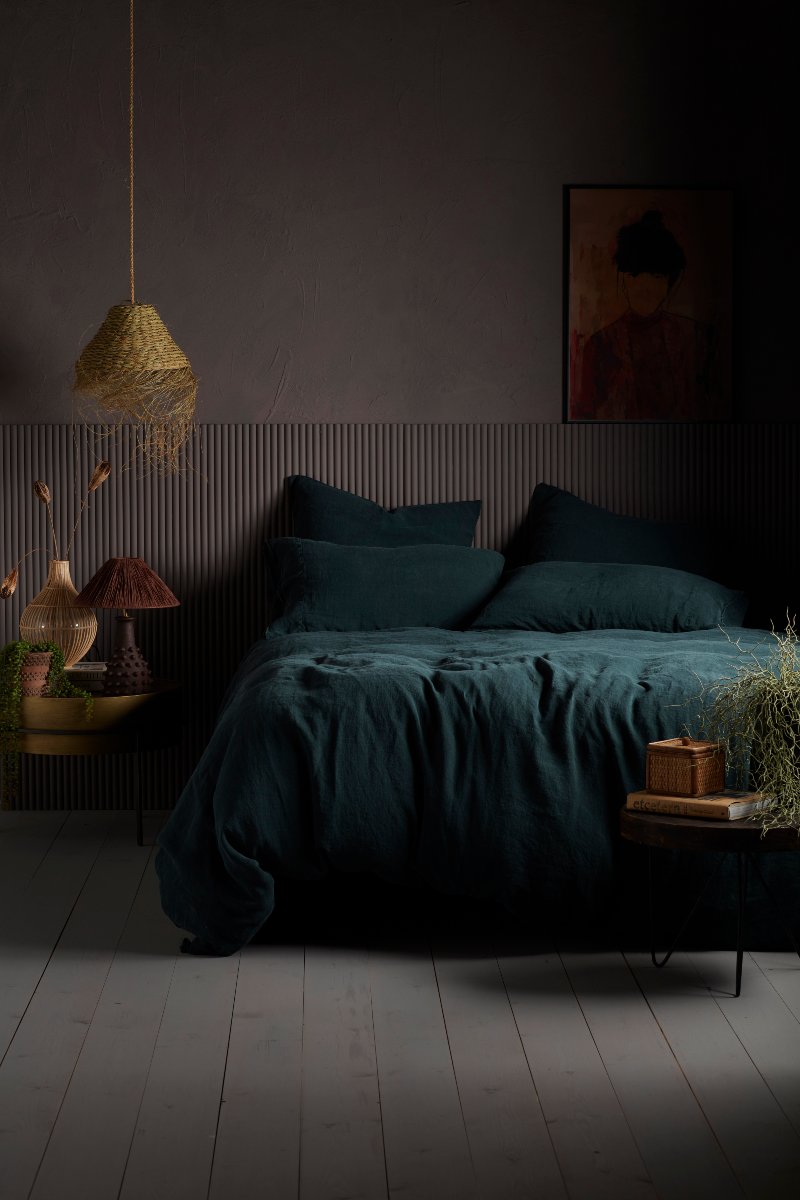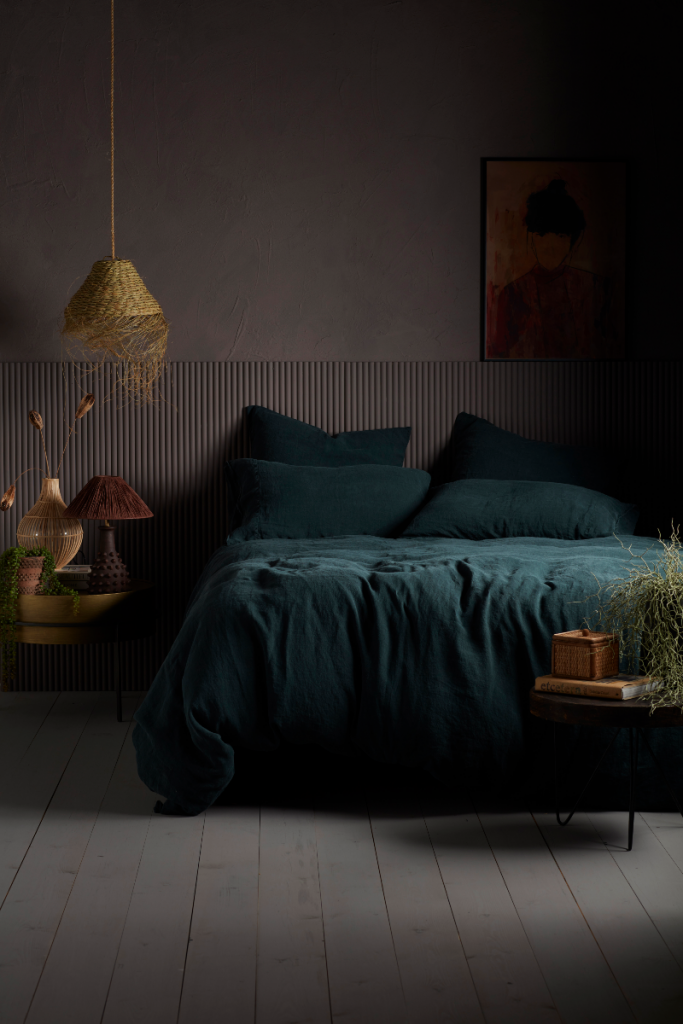 How to style a bedroom: What is your golden rule when styling a bedroom?
Aside from having enough storage, I would say indulging in luxurious bedding and window dressings. There is nothing that adds more to a bedroom than beautiful bedding. A beautifully dressed window will also help frame the view to outside.
Featured image: Abigail Ahern x Secret Linen Store.
Now you know how to style a bedroom, find out what the biggest bedroom layout mistakes are.
About Post Author