Seeing our old dated bathroom suite being ripped out was definitely a high point of our cottage renovation but having two young children and only one, now unusable, bathroom in the house was definitely not! But more of that later, let's start at the beginning – planning the bathroom.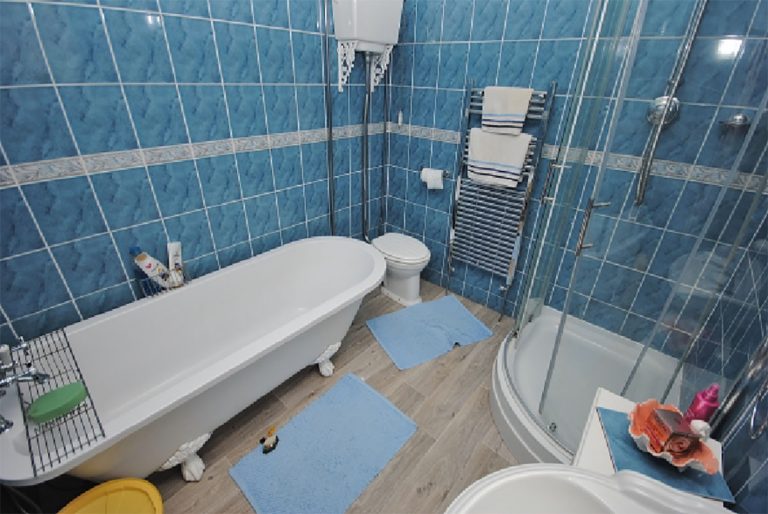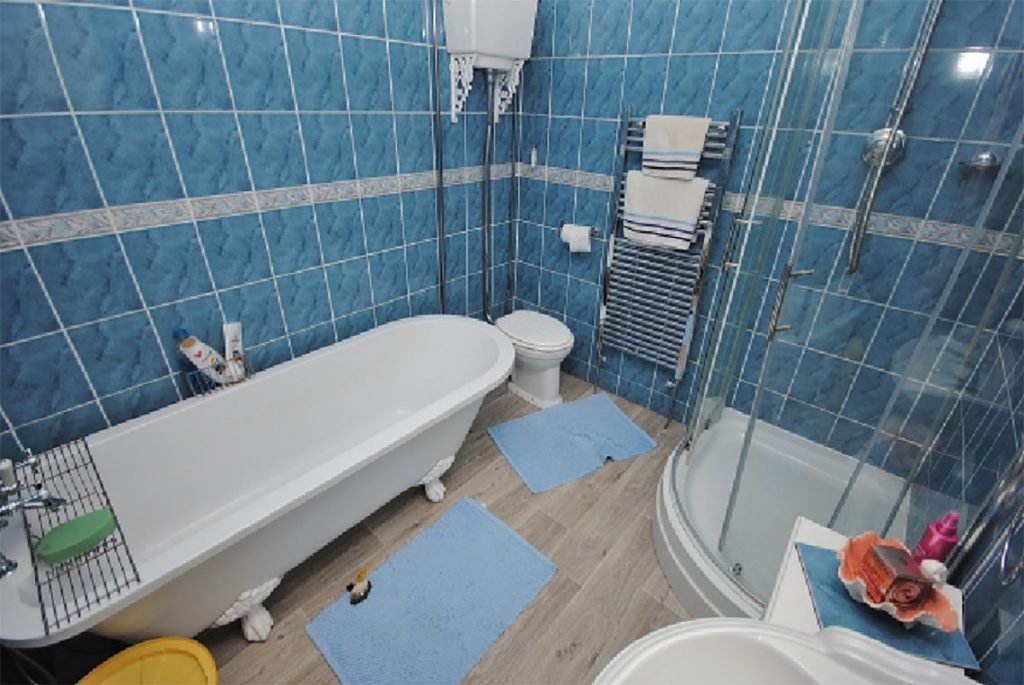 After the dramas we had encountered during the utility renovation, measurement mishaps and builders going AWOL, we decided to use an online tool to design the bathroom ourselves so we could double and triple check the measurements. The current space already had a separate shower and bath and we wanted both of these for the new design – I love a shower and a good sized bath is essential for the kids. This meant that the new layout needed to stay almost exactly the same as the current one – we tried lots of different variations but it just wasn't possible to move things around and still have enough space in the middle of the room.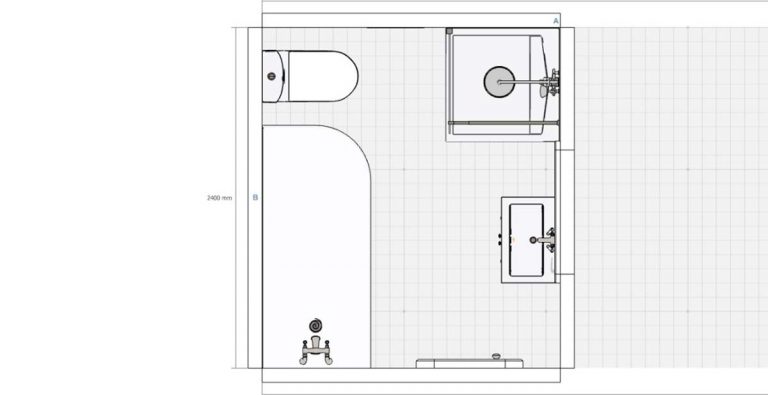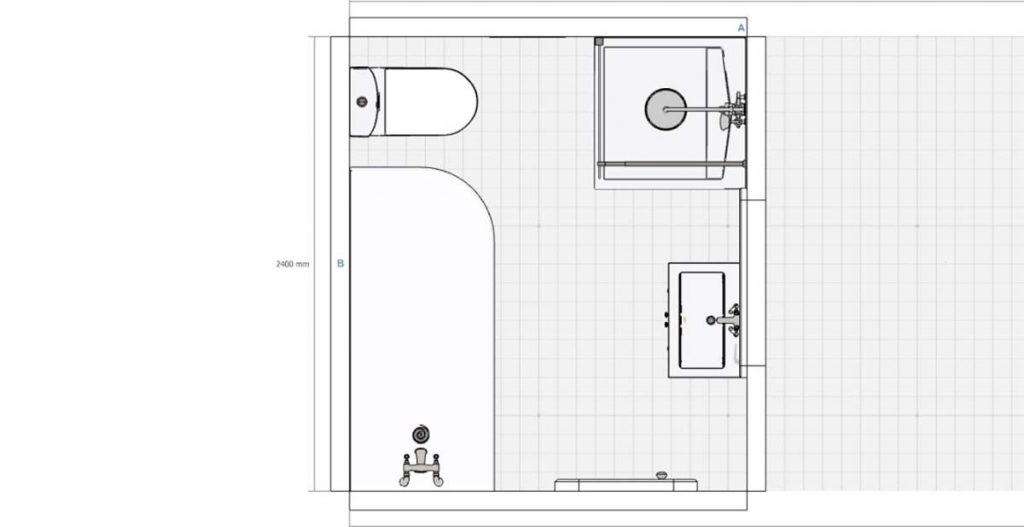 As usual, I did a lot of Pinterest research and put together a moodboard of the different fixtures and fittings I liked. We stayed away from a full suite because we wanted to add personality where we could. We opted for a bath that would sit comfortably in the corner and have a curved edge to give us as much space as possible. The previous bathroom had a roll top, which was lovely but we decided it was important to minimise water spillage around the edges, especially with two very splashy kids!
The previous toilet was an old fashioned style with a chain but we felt that something simple and modern would work better in this space.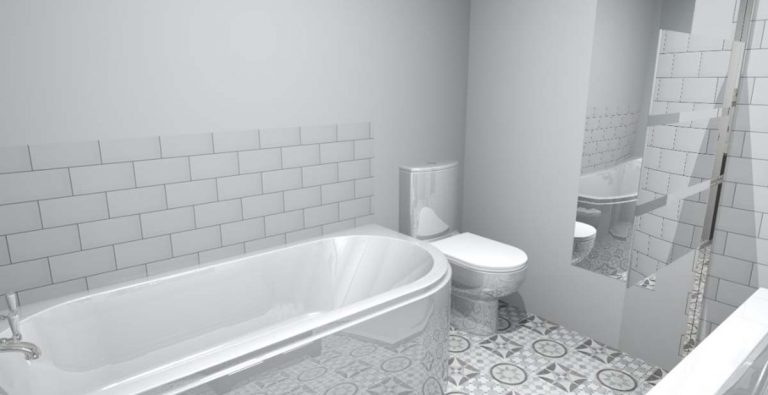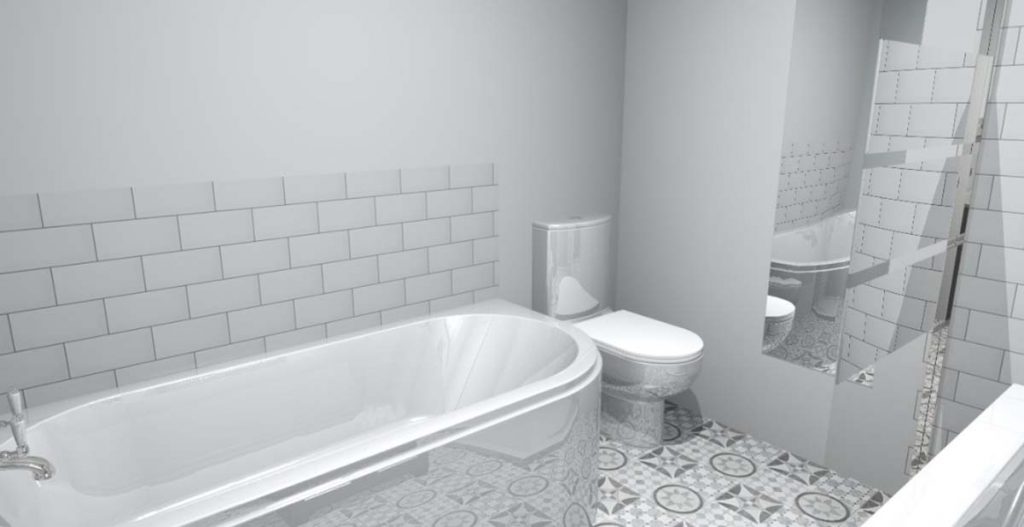 The basin needed to have storage for cosmetics and bottles and we really liked the freestanding cupboard style. We toyed with brighter colours but eventually went for a soft grey. I had plans to use eye-catching, statement tiles on the floor so I didn't want to overdo it.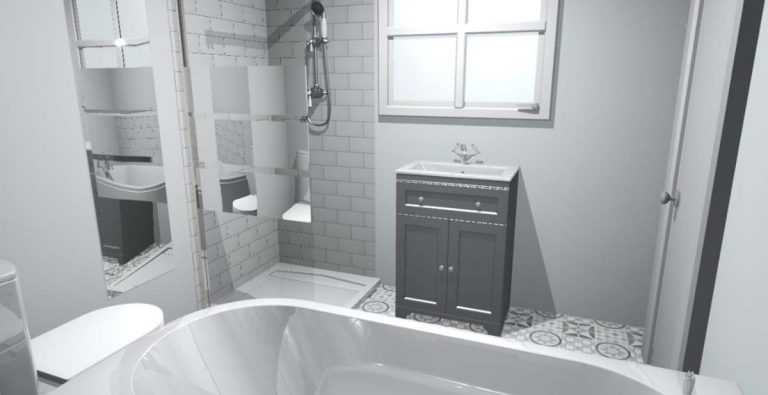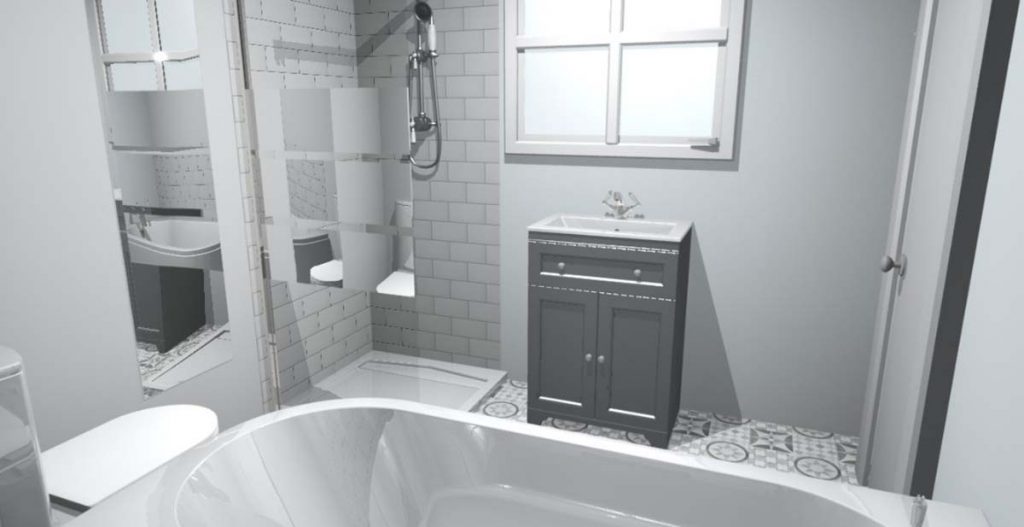 I desperately wanted a shower with a floor-level tray or sloping tiles and no tray, but after a lot of research and advice from our plumber we decided that the work involved was too much and it would be necessary to dig up a larger amount of the floor so the next best option was to find the slimmest tray possible. Our original plan had a square shower area, however, on our third measurement check we realised that a curved space would allow for more room and be a much more sensible option. We found the shower fitting and glass doors online.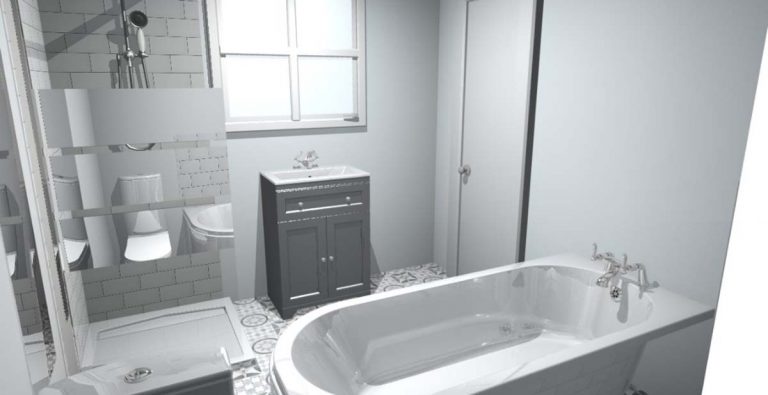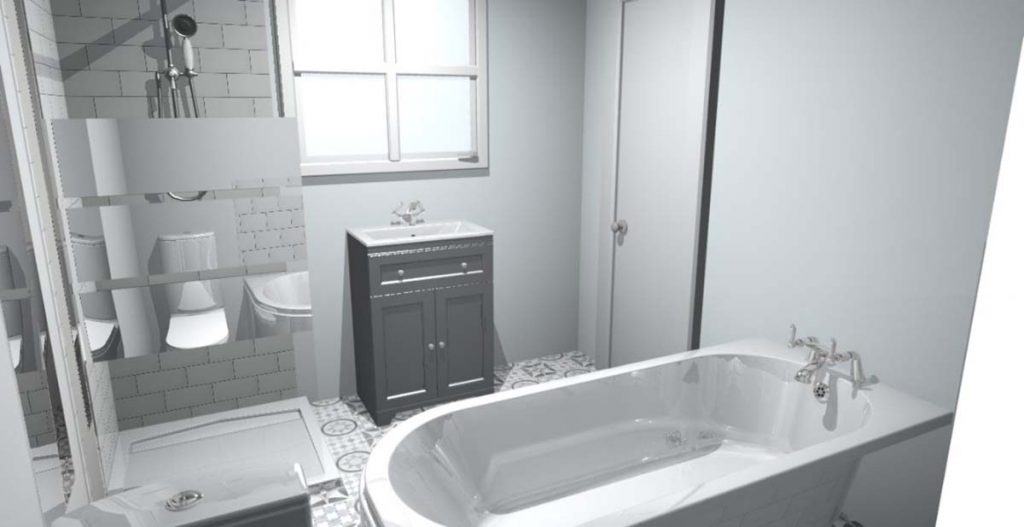 With everything ordered and planned out, it was time to get the plumber in. The old suite was ripped out leaving just the toilet for about a week – there were lots of trips to the Grandparents house for bath time! I took advantage of my gym membership for showers and tried to avoid the clouds of dust at home. After the first week the toilet was removed and we had to use a bucket (yes, a bucket!) for a day or two.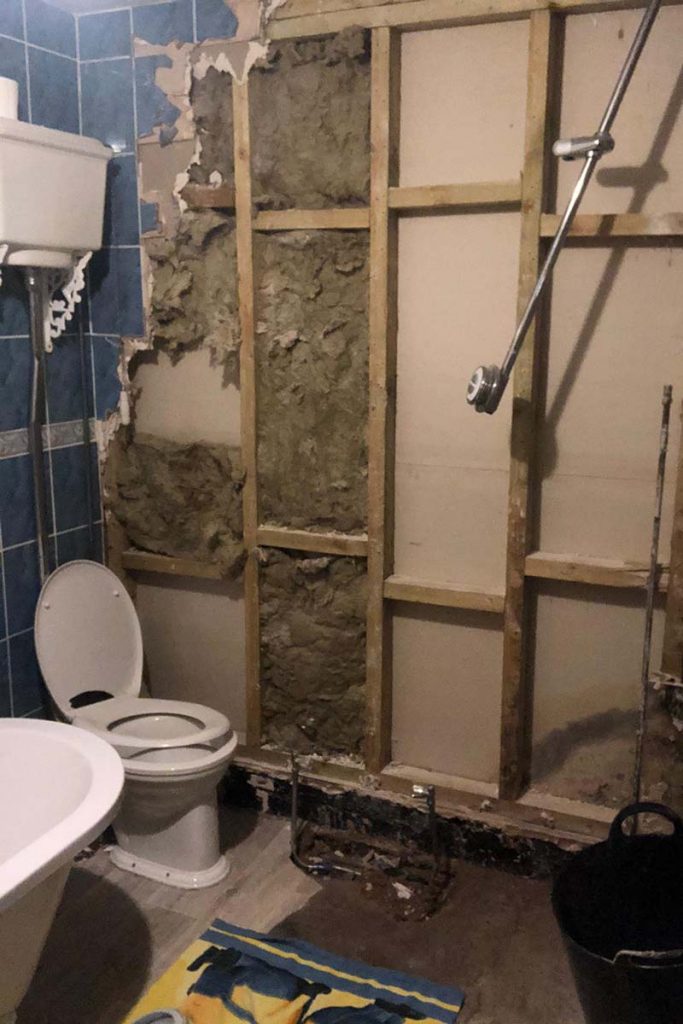 As the plumbers ripped out the original suite and the plasterers worked on the walls I set about tile shopping. I knew I wanted something striking so I trawled my favourite suppliers and ordered samples. Back to Pinterest for some more inspiration…
Read more First Time Renovator blogs in the series.
Featured image: When it came to planning the bathroom, we built our own plan using an online tool so we could double and triple check the measurements and it also gave us the ability to move things around as much as we wanted until things were exactly how we wanted them.
About Post Author