Welcome to the November 2021 issue of Kitchens Bedrooms & Bathrooms magazine. I'm excited to reveal this month's issue and our lovely cover star, Helen Skelton.
The team and I have been in touch with Helen and her kitchen design team since last summer, so this cover has been a long time in the making, but certainly worth it. Why so long you ask? Well, we were following lockdown rules and despite the tantalising offer to look around Helen's remodelled space, we waited patiently until restrictions eased to be able to capture it in all its beauty, especially for the November 2021 issue.
Like many of KBB's readers, Helen decided to tackle a renovation of her Yorkshire home during lockdown and asked local kitchen and bathroom experts to help bring her vision into reality.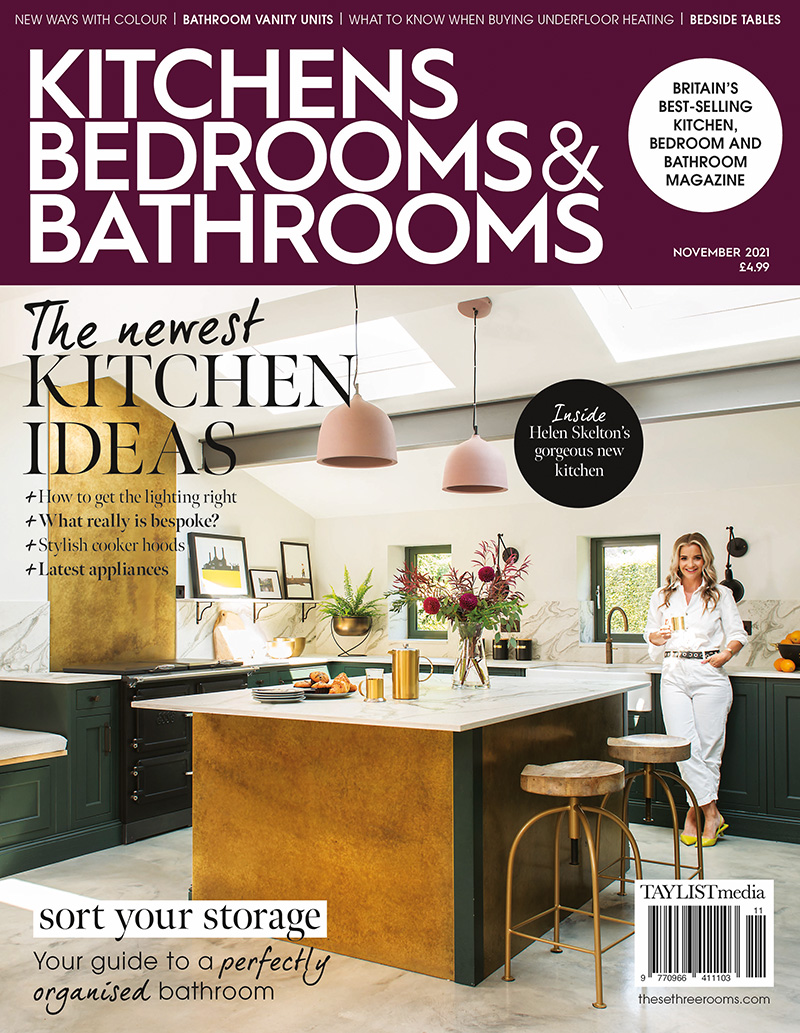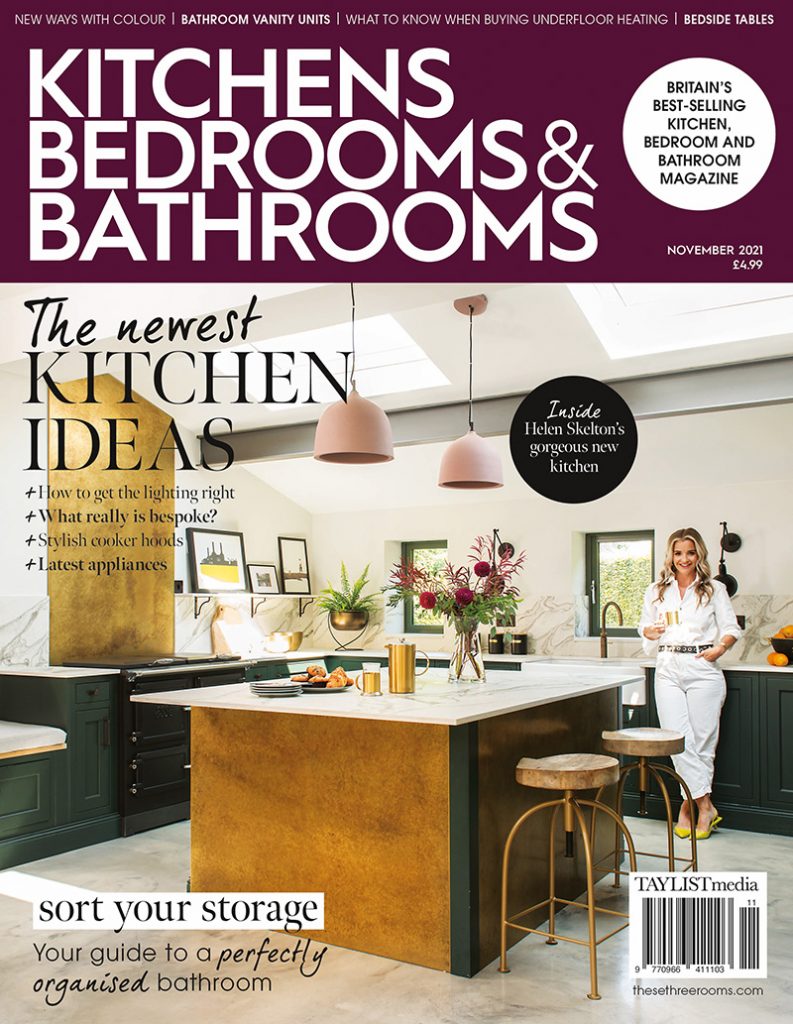 Shopping local is something I've always enjoyed and I love that Helen decided to take this approach when it came to her project, too – finding a nearby independent kitchen company and Yorkshire and Lancashire-based brands to complete the new space.
As well as staying home and valuing the smaller things in life, experiencing the past 18 months has taught us to appreciate what's on our doorstep, whether that be the butcher, coffee shop or indeed experts in the home design world.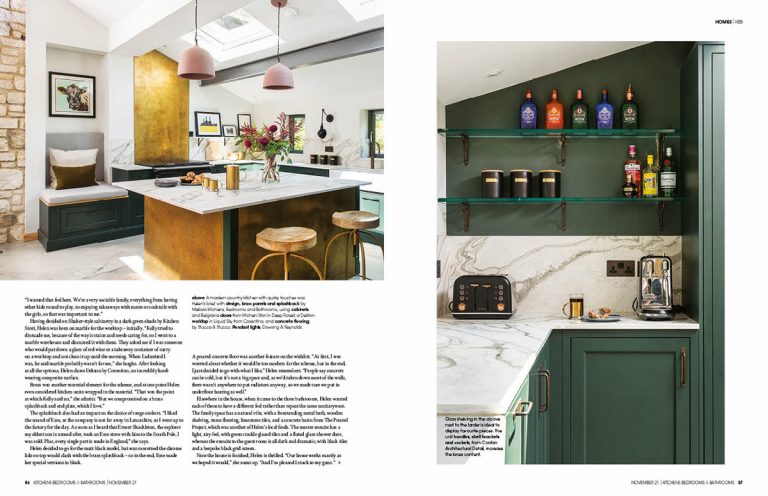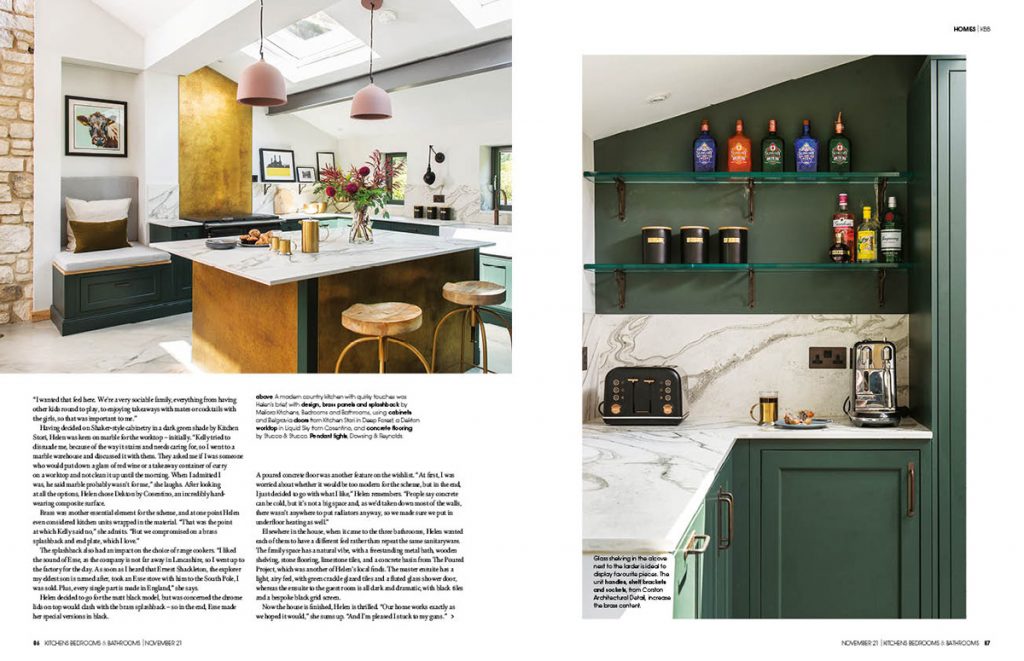 So, at around the same time as conversations began about featuring Helen's kitchen in the November 2021 issue, we launched the Close To Home campaign and it's still going strong.
It's an initiative to highlight the many great local independent kitchen, bedroom and bathroom retailers up and down the country that are, well, close to home.
They could be right round your corner, in a nearby shopping area or even operating online and eagerly awaiting to welcome you and start a conversation about your next project. And while we largely haven't ventured that far of late, finding those specialists nearby is super convenient too, which for me is even more of a bonus. I always say research is key when planning a new kitchen, bedroom or bathroom, so why not look in your local area for brands that you might not have even realised were there before?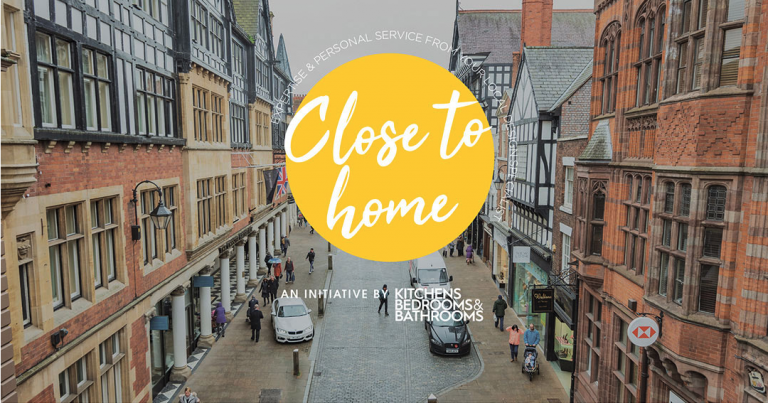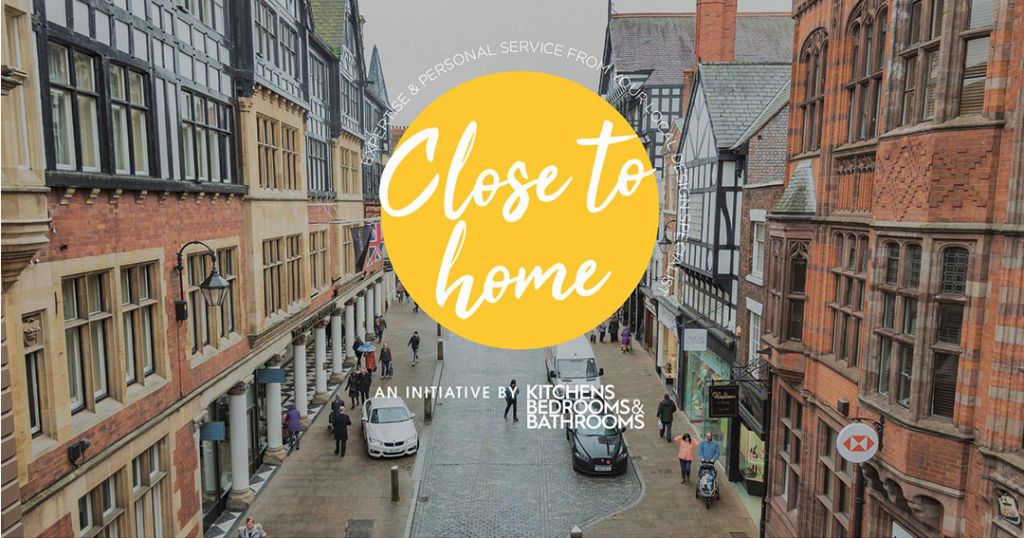 To discover the story behind Helen's gorgeous kitchen, pick up or download the magazine and take a tour of the new space and stylish bathrooms, too.
If you are planning a project, check out Close To Home to discover experts in your area – simply search by region and see who's nearby.
Enjoy the issue,
Lindsay
Download your November 2021 issue on the KBB Magazine app, via Readly or buy your copy in store nationwide. Don't forget to tag @kbbmagazine when sharing your photos of the issue and use #kbbmag for a chance to feature.
P.S. Join me on How To Buy A Kitchen Or Bathroom, the podcast as I chat to experts about the ins and outs of creating your perfect space. First up, I'm asking whether to choose a gas or induction hob, and finding out about how to get a utility room just right, and answering your renovation questions. Listen now.
About Post Author