If you spend any time on Pinterest, I bet you've come across (and no doubt saved) the image of vintage interiors queen Pearl Lowe's kitchen, designed in collaboration with deVOL. Inspired by Mid-century furniture and old haberdasheries, it features tambour style oak doors, glazed drawers, and doors with dark painted interiors plus an island with turned oak legs, curved ends, and aged copper panels.
"I was so overwhelmed with the response to it," Pearl told me when I met and interviewed her – she has a new book out about vintage decorating, called Faded Glamour – and after I quizzed her on design secrets, she also gave me a few tips on using the style in the home.
She lives in an 11-bedroom house with arched windows, turrets, and rolling gardens in Somerset. Everywhere you look something offbeat catches the eye, whether it is beautiful art adoring the walls, amazing furniture Pearl found at local vintage fairs, or ditsy vintage wallpaper she has designed herself.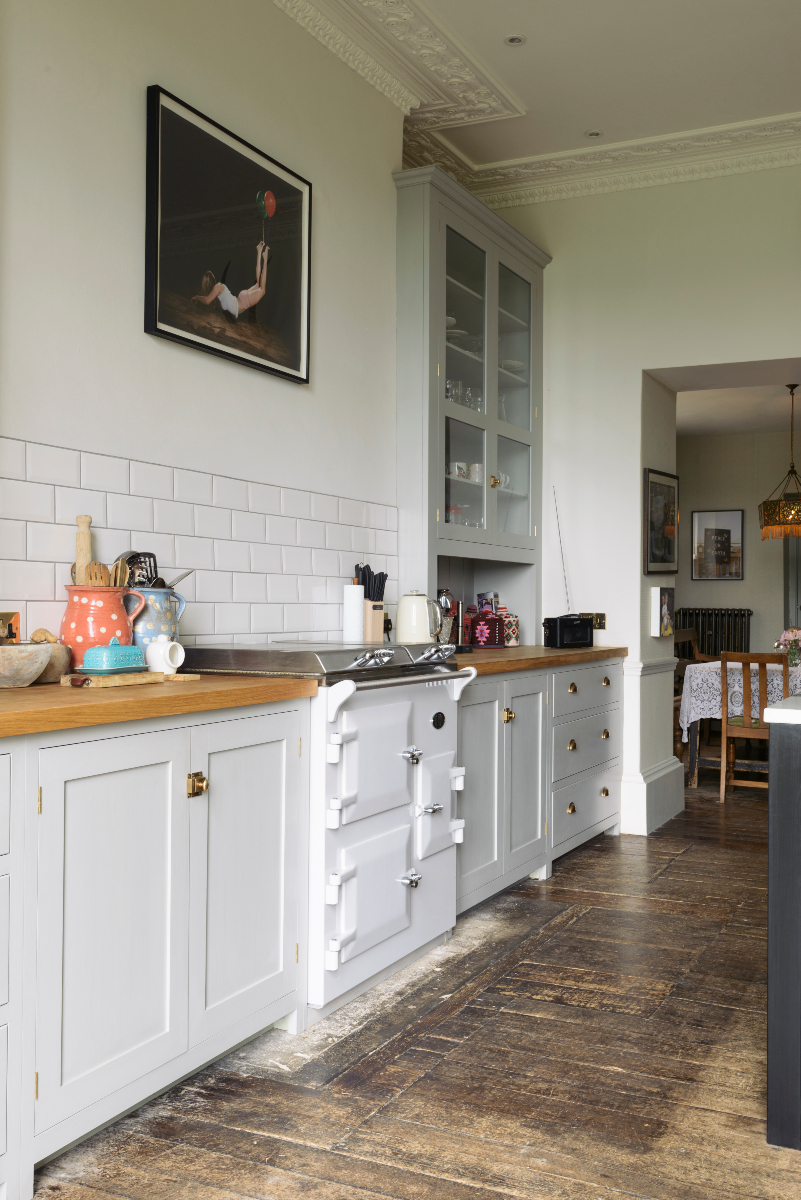 Naturally, I asked her about the kitchen first. She told me she had been looking for a certain type that just wasn't available – so she used her own mix and match flair to get what she wanted. She did the same in other rooms, including the dining area with its fringed lampshades and vintage floral wallpaper.
I think it's an attitude we can all take on board. So apply a bit of Pearl Lowe to your scheme and you could end up with a really unique home instead of something that you've picked from a catalogue.
But what to look for?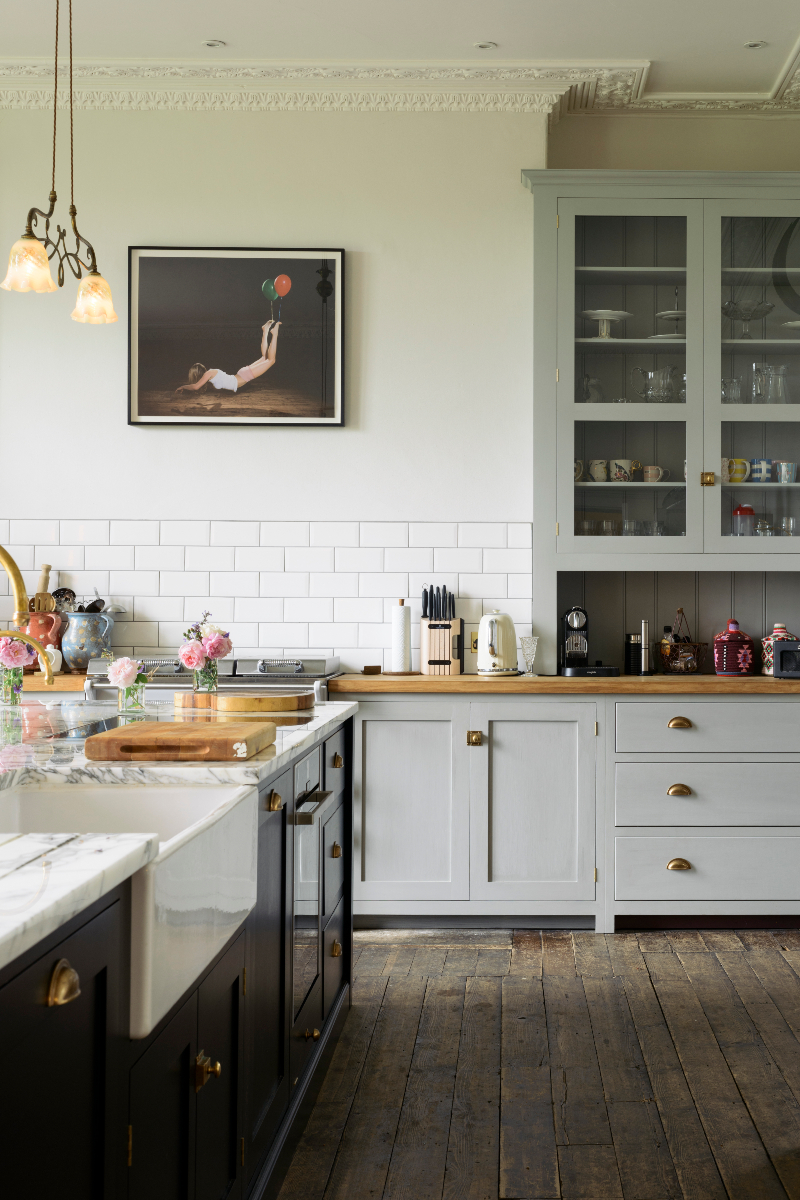 Reclaimed
You will be amazed what you can find in charity shops, car boot sales, and vintage fairs if you keep an open mind. Look for multi-purpose items and furniture – an old trunk can double up as a coffee table and storage while a weathered ladder makes an excellent focal point in a bathroom and will also hang towels.
In my own home I have repurposed my desk from an old 1980s graphics drawing board which I have put on trestles, for example. Lighting is also a great way to add a touch of salvaged design. "Chandeliers and antique brass lamps are very on trend," Rohan Blacker, founder at Pooky, told me.
There is no right or wrong way of incorporating a rustic salvaged style into your home – you only need the confidence to start.
Antique
In strict terms, an antique has to be more than 100 years old while vintage is from a previous generation. Usually they tend to be collectibles and are often especially desired because of their age, rarity, and condition. When shopping for true antiques, start on an online marketplace such as 1st dibs, Vinterior or Selency, or look around famous London shops and markets such as 8 Holland Street, Retrouvius or Bermondsey Antique Market.
Auction houses can be really good places to look as well. Just make sure you have an idea of your budget and
stick to it. To add antique touches without going too over the top, start with mirrors, artwork or side tables.
Vintage
The easiest way to get this look has to be planning in furniture. In a kitchen, move away from streamlined cabinetry towards open shelving or freestanding Shaker-style dressers. This approach works well in a bathroom, too. My own space features a standalone roll top bath, Mid-century upcycled sideboard and two freestanding cabinets. To bring some old-fashioned style back, you could select new sanitaryware with period detailing, such as a basin on a tall pedestal, or display pretty perfume bottles.
Not a fan of Ebay or don't have time to scour vintage fairs? You can find gorgeous faux-vintage pieces on sites such as The French Bedroom Company, Out There Interiors or The White Company. If you are fan of Mid-century style you can get great retro pieces on the high street – try West Elm, Habitat and Made.
Featured image: The Frome Kitchen by deVOL. Photography: Chris Snook
About Post Author