Choosing worktops for your new kitchen takes a lot of thinking and exploring the abundant sea of options, from natural stone and stainless steel to laminate and engineered surfaces. But one surface that always stood out to me was quartz. As one of the hardest minerals found in the Earth, this non-porous surface provides that luxurious feel to your scheme, no matter its style.
Want to know more? Then, let's talk quartz worktops…
First of all, what is quartz?
Natural quartz is one of the hardest minerals found in the Earth that is usually combined with small amounts of glass, metallic flecks or resin to offer a variety of finishes and colours for durable kitchen worktops. In order to create these engineered surfaces, manufacturers usually use more that 90% quartz taken from quarries and a mix of polymers, so know that the final product is not 100% natural.
Pros and cons of quartz worktops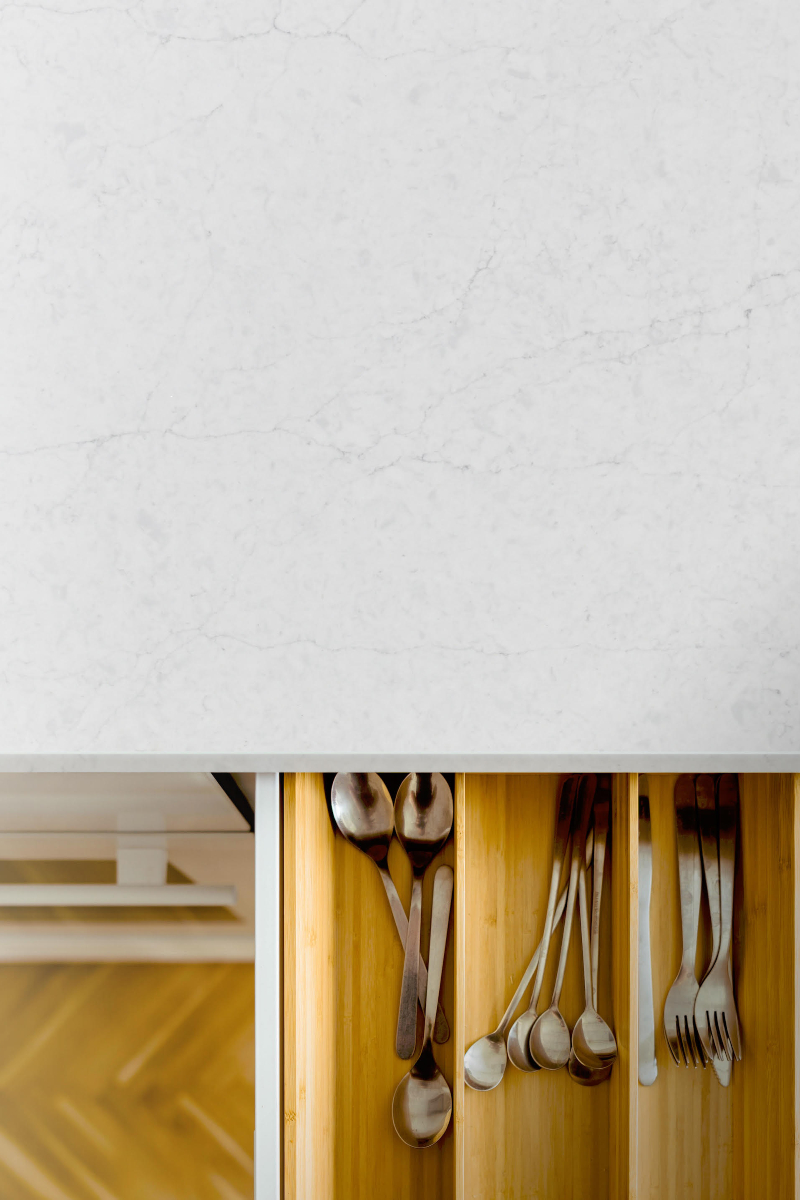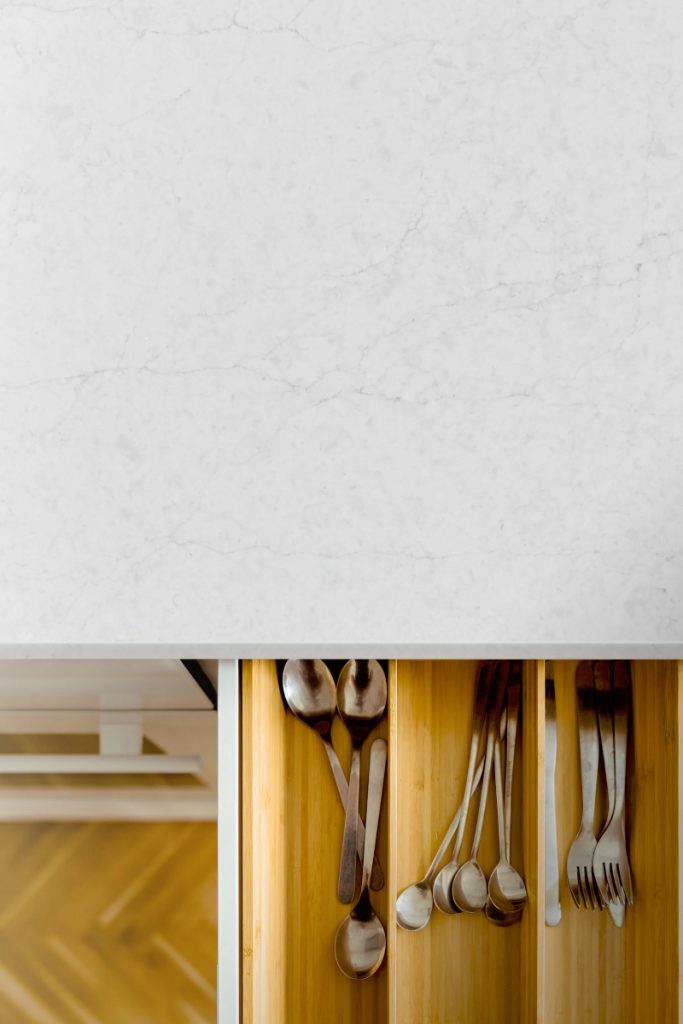 What are the pros of having quartz worktops?
Apart from being highly durable, quartz also has non-porous properties, so it doesn't absorb any spilled liquids – you can rest assured you won't be left with unattractive stains. This also means, quartz worktops don't need any sealing like natural stone textures, which regularly need the protection against spills.
Plus, this surface does not allow bacteria to grow, which makes it a more hygienic alternative. Ideal for a family kitchen, it is highly resistant against scratches, chips and dents too.
What's more, quartz worktops come in a variety of colours, from timeless white, black and brown, to bolder shades such as blue, burnt orange and sage green. They also come in more minimalist designs or man-made stand-out patterns, such as the desirable marble look, so, you can truly personalise yours to match your existing scheme.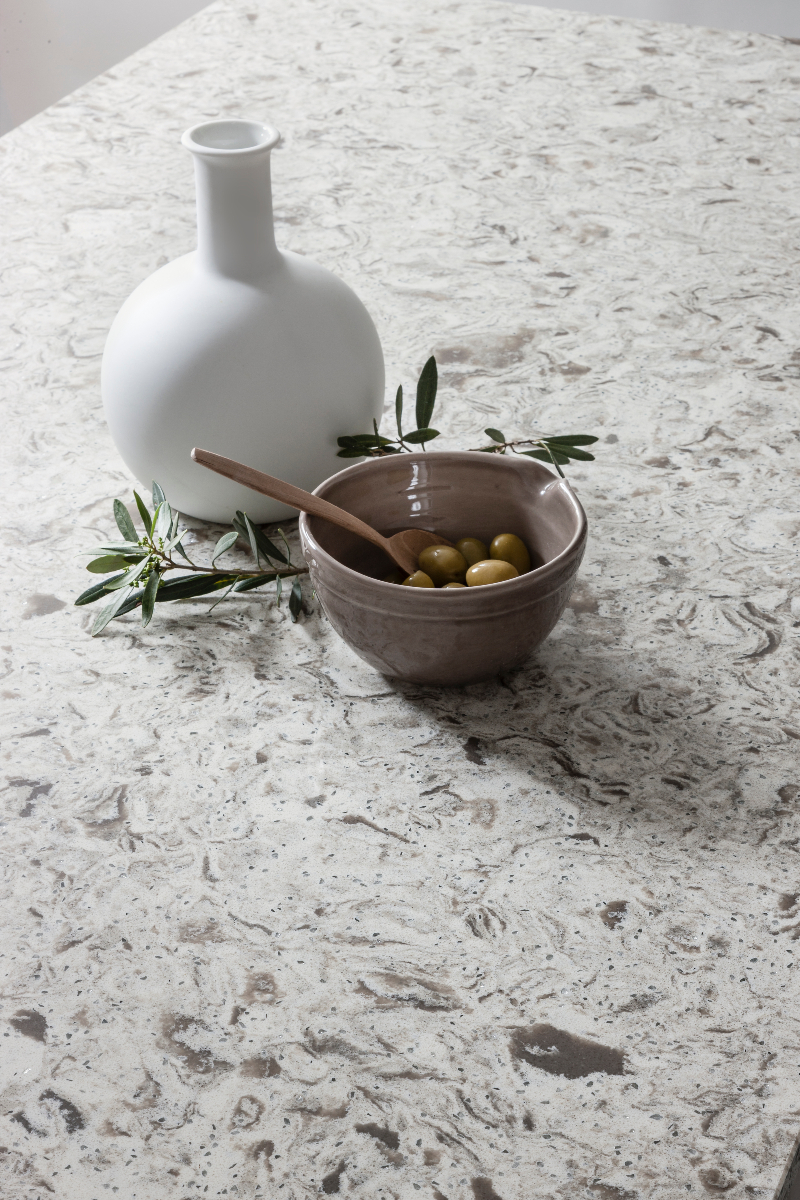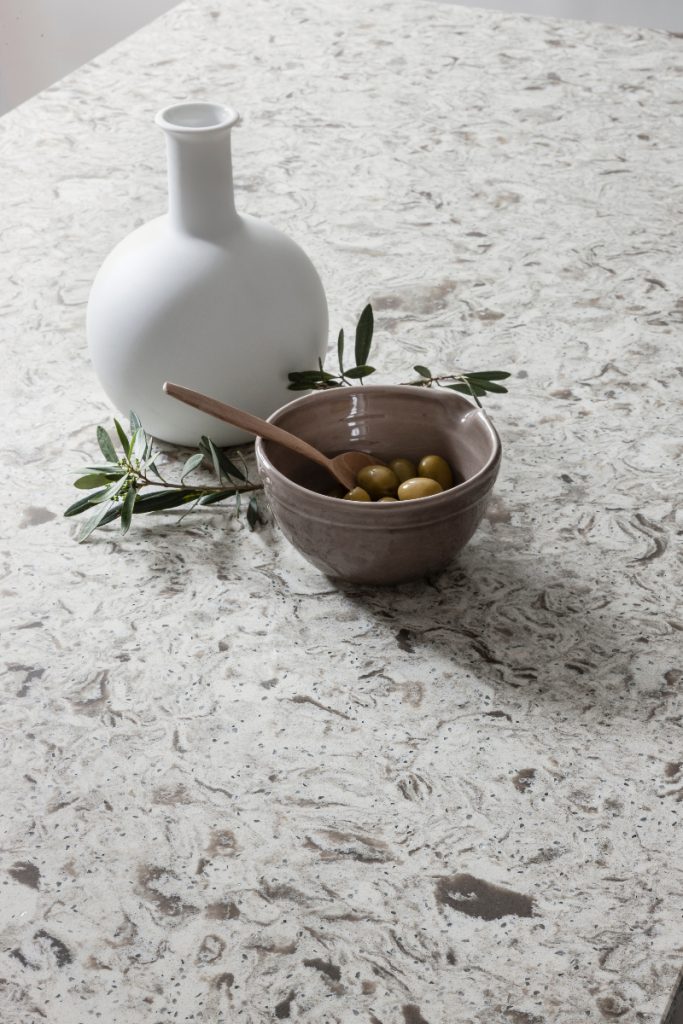 What about the cons?
Well, unfortunately, quartz worktops are not very heat resistant. So pay attention to your hot pots and pans if you want to enjoy yours for as long as possible. Also, depending on the type of quartz surface you're after, the cost might give you pause for thought. You may want to take a look at your budget and priorities your must-haves.
Costs and pricing
Now, how much does a quartz worktop actually cost, you ask?
When it comes to pricing, you might struggle to find anything under £500 per linear m of high-quality quartz surfaces. And yes, that is before installation costs. So, make sure you have a good browse online and visit showrooms. You'll then be able to see all the options available from different manufacturers.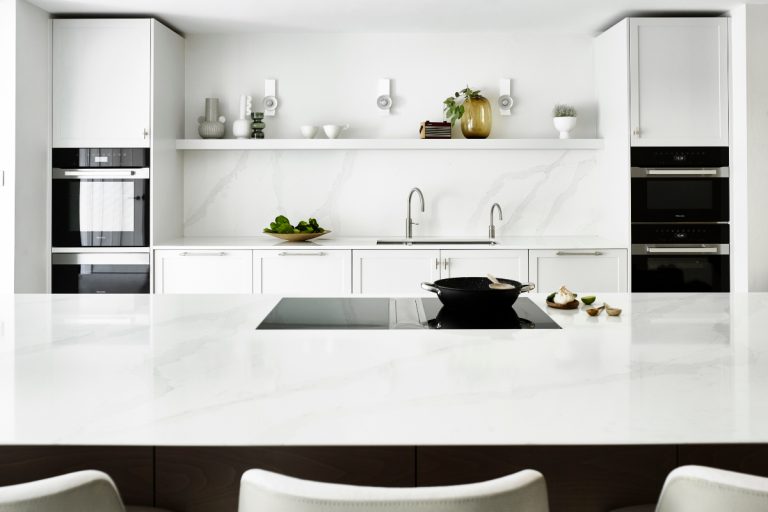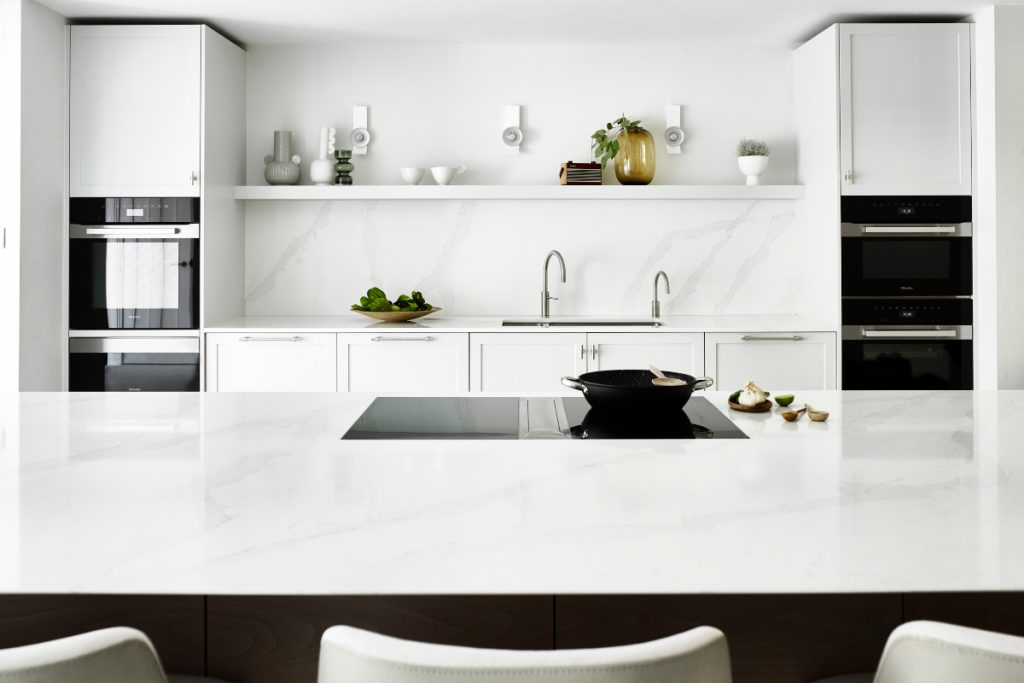 Any care tips?
The great news is that quartz worktops are low-maintenance. To keep them clean and fresh, simply use a damp cloth and a bit of soap and you're good to go. And this goes for spills too, as they can be easily wiped away. Oh and no scrubbing or using harsh detergents on the surface, please – this will destroy its shiny finish.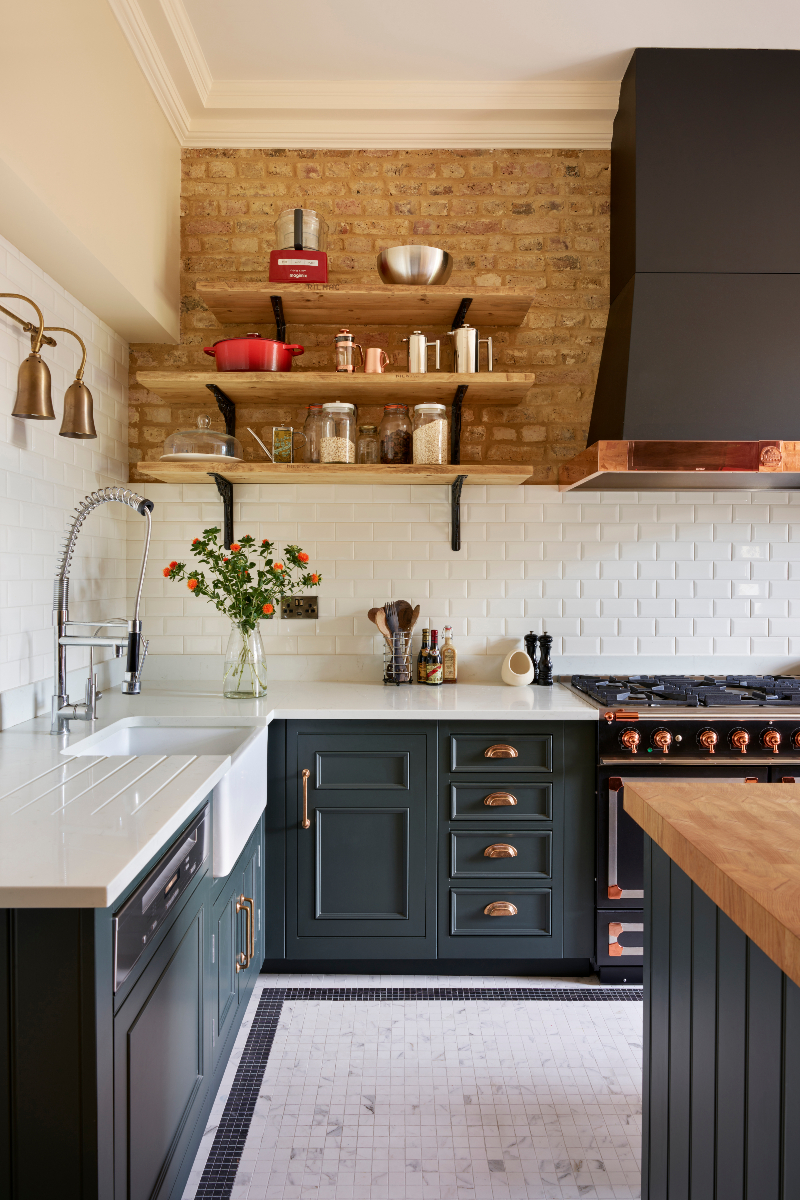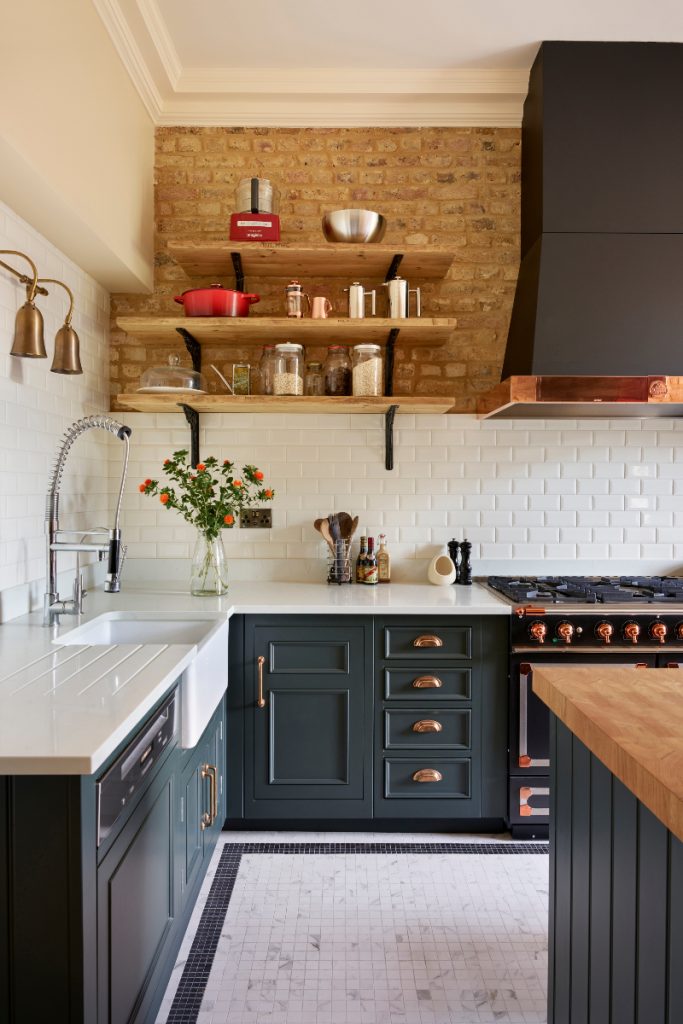 Featured image: CRL Quartz from CRL Stone is a stand-out engineered quartz stone – scratch, heat and stain resistant. The River White, priced from £400 per sq m, features a striking marble pattern. It features whites, greys and browns for an elegant look.
Want to read more? Then find out all about porcelain worktops here.
About Post Author