Getting ready for the festive days? No matter how you're planning to spend Christmas, there are a few things I think you need no matter what.
Here are eight ideas to help you get ready, from small additions to bigger projects…
In the kitchen
A spacious dining table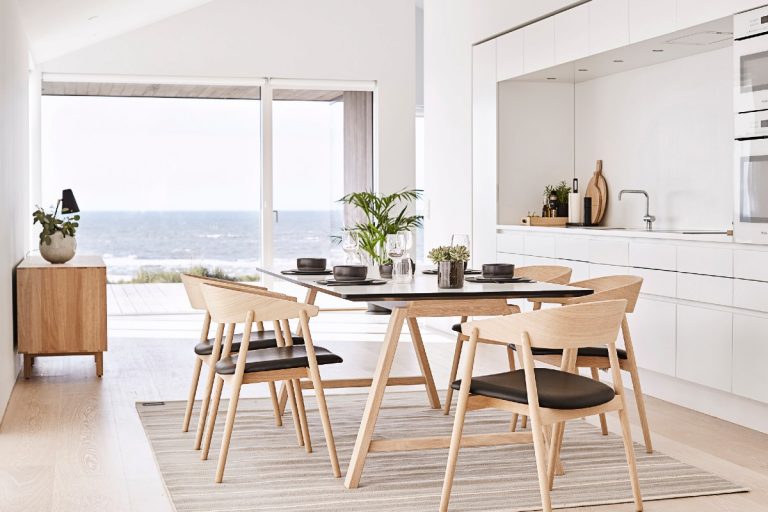 This one might feel like the most obvious – but these extra-large designs are right on trend. Add chairs or benches to your preference and you're all ready to go for whatever life throws at you – from months spent in a makeshift home office to big reunion parties.
A good and practical bin (don't forget to recycle!)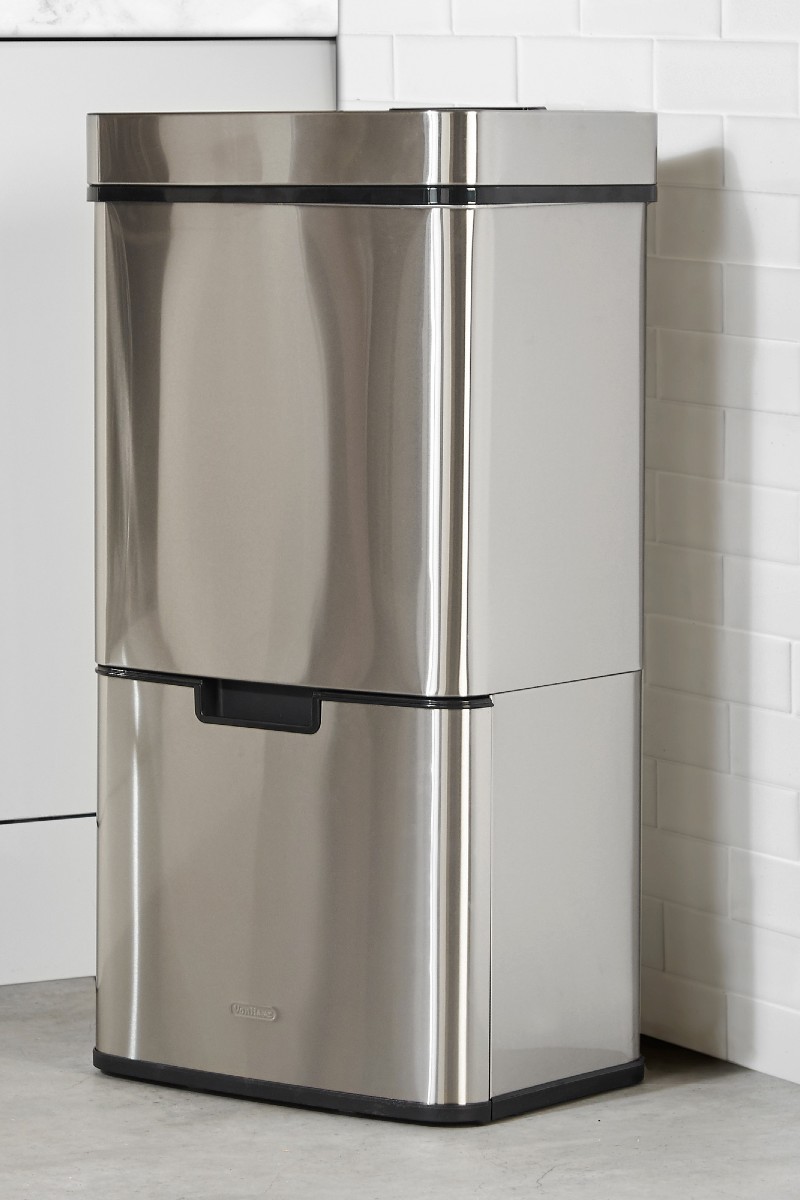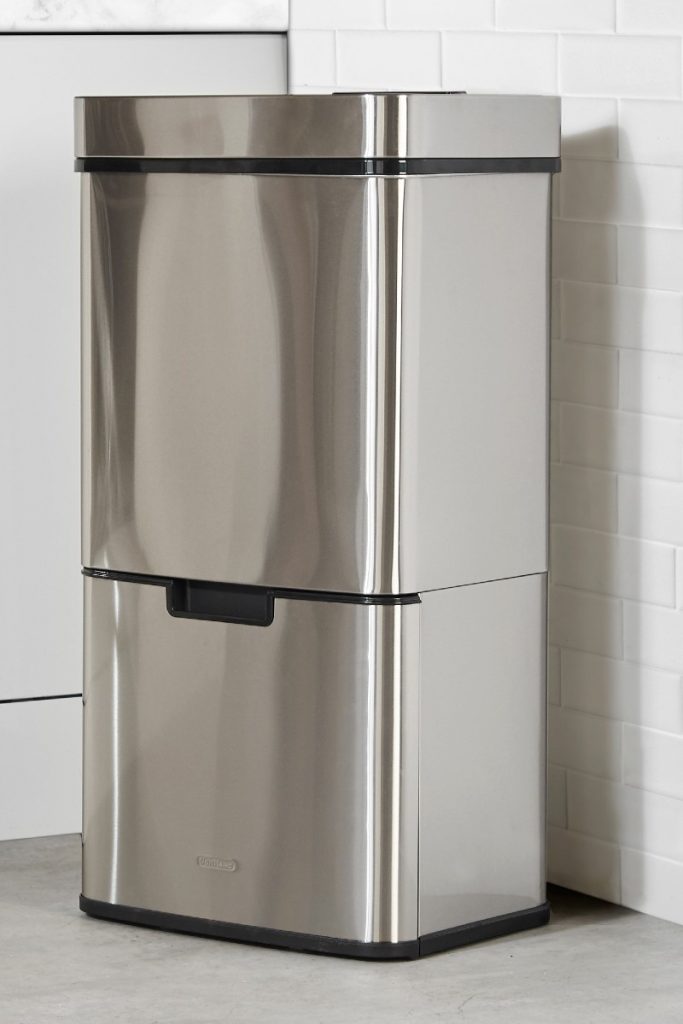 Imagine the scene: you're in the middle of preparing a big dinner – maybe a festive turkey, maybe something else – and just want to quickly clean up a little… but then you have to touch the bin.
And then you have to wash your hands again (which we're doing incredibly often anyways, right?).
It's annoying, yes, because nobody likes their workflow to be interrupted, but – at least for me personally – it's also a direct road to increased hand cream use. So to make everything easier, why not opt for a sensor-operated bin that opens automatically, either when you approach or at the wave of a hand?
As a bonus, many of these also have a setting that allows them to stay open, making the process even smoother.
A show-stopping cooking area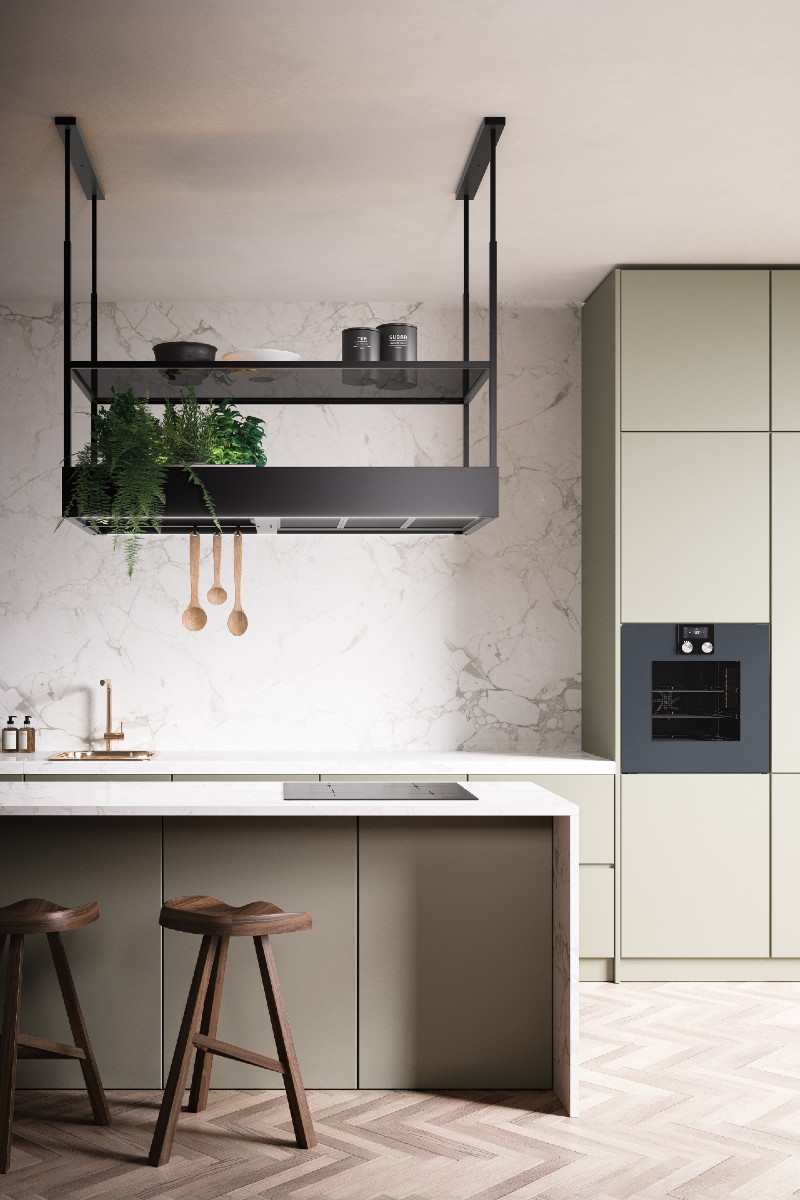 No matter the size of your space, or how many people you want to entertain, a kitchen with wow factor is a must. Obviously, I hear you say – but hear me out: I don't mean that you need to overhaul your complete scheme.
It can be as simple as repainting your kitchen – or maybe just some units, to create a look shaped by contrasts. Personally, however, I'd recommend taking a look at your appliances, especially if you think they might be due an upgrade. Why not go for sleek, deep-black ovens grouped together against dark cabinetry?
Or maybe a standout extractor, such as the Spazio design from Falmec, is more your thing? Apart from looking cool and keeping the air clear, it also offers plenty of extra storage – so you can feel like a pro and truly make a show of dinner preparations.
A dedicated bar area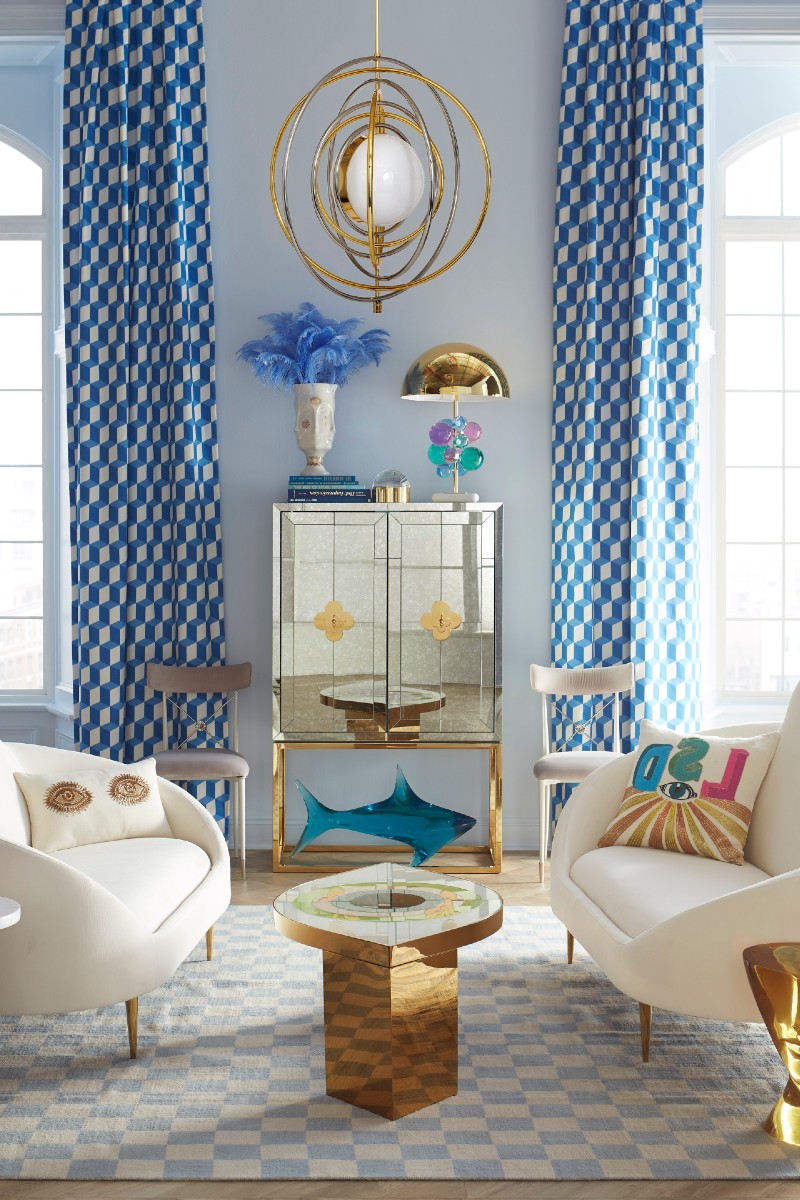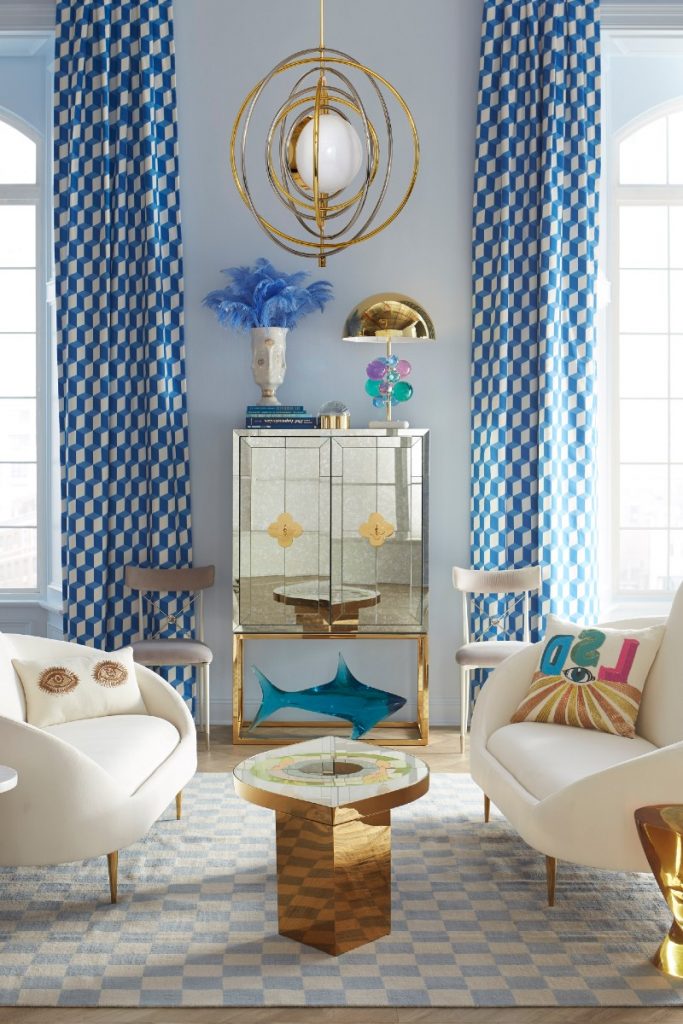 Whether you're just by yourself or entertaining friends and extended family, I think we can all agree that sitting together with a nice drink is a must – so that means a bar is key, too.
No matter if you're going all-out with dedicated cabinetry, a small extra fridge-freezer, a sink, and plenty of glassware, or simply opt for a single bar cabinet or even a trolley, what matters most it that it suits your style – both in terms of entertaining and design.
If you're a cocktail master in the making, ensure your bar set-up is big enough to hold all the essentials; for more casual tipples, a cabinet holding glassware and bottles might suffice. And if your drink of choice is wine, it might be time to invest in a dedicated storage unit that keeps your bottles in the optimum environment – away from sunlight, at just the right temperature, and often even protected from too much vibration.
In your bedroom…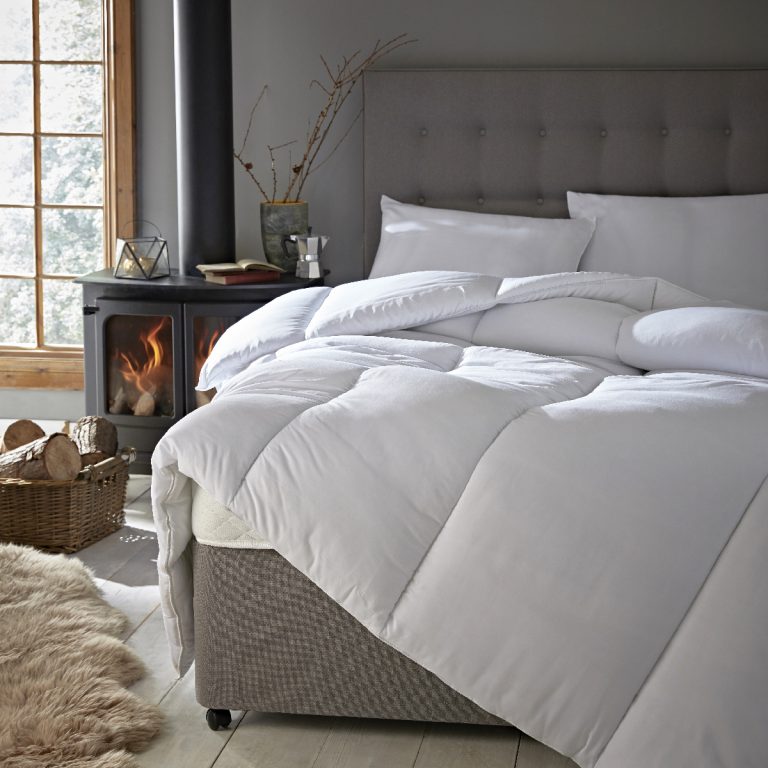 It's December, which means it's cold, so that's a given – but also, is there anything better than just lazing around on a Sunday morning, all tucked up and toasty? Certainly not. And with Christmas just around the corner, what better thing to do than use every single opportunity to have a lie-in with a festive film on?
A smart and organised wardrobe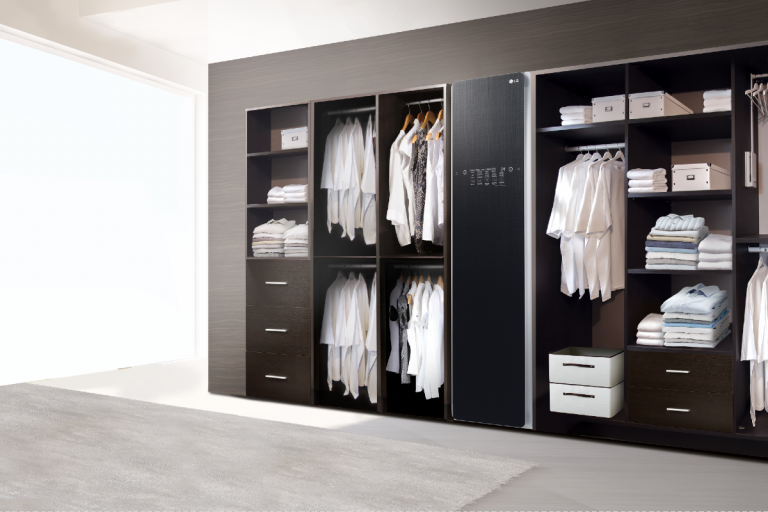 I've mentioned this to loads of people recently, and I swear it's not because I'm lazy – but if you're preparing for a big festive dinner, or coming home late from a party, the least you want to do is worry about your clothes.
Enter: smart wardrobes such as the LG Styler. While they can't hold as many clothes – three outfits are the maximum – there are loads of other benefits. It has the company's TrueSteam technology, which eliminates 99.9% of the germs and bacteria found in clothing and home furnishings, as certified by the British Allergy Foundation.
Apart from refreshing clothes, it can also dry them, sanitise them, and offers programmes such as care cycles for delicate materials (think wool, sports gear and leather) and settings for bedding or, for the snazzy dressers, to keep the creases on your trousers looking sharp.
Extra storage in your (spare) bedroom – but make it welcoming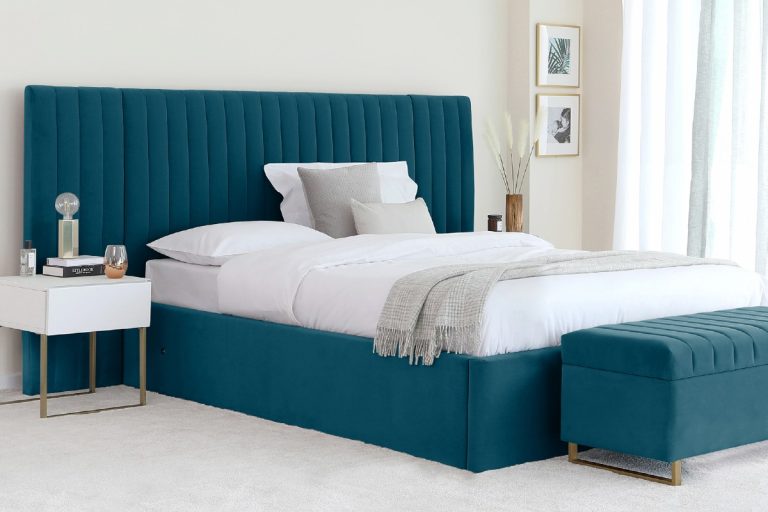 Hands up if you have enough space to keep everything tidy in your bedroom. Anyone? I certainly don't, and neither do most of my friends.
If you have a spare bedroom, however, why not use the opportunity and boost the storage even further? An ottoman bed, or a frame with drawers underneath, is ideal – not only for festive layouts, but year round, as you can easily hide seasonal essentials such as warm jumpers and duvets when they're not needed.
The bonus? Choose a lush design, and any future guests will also feel very, very welcome. Everyone wins!
In the bathroom…
Colours to make you smile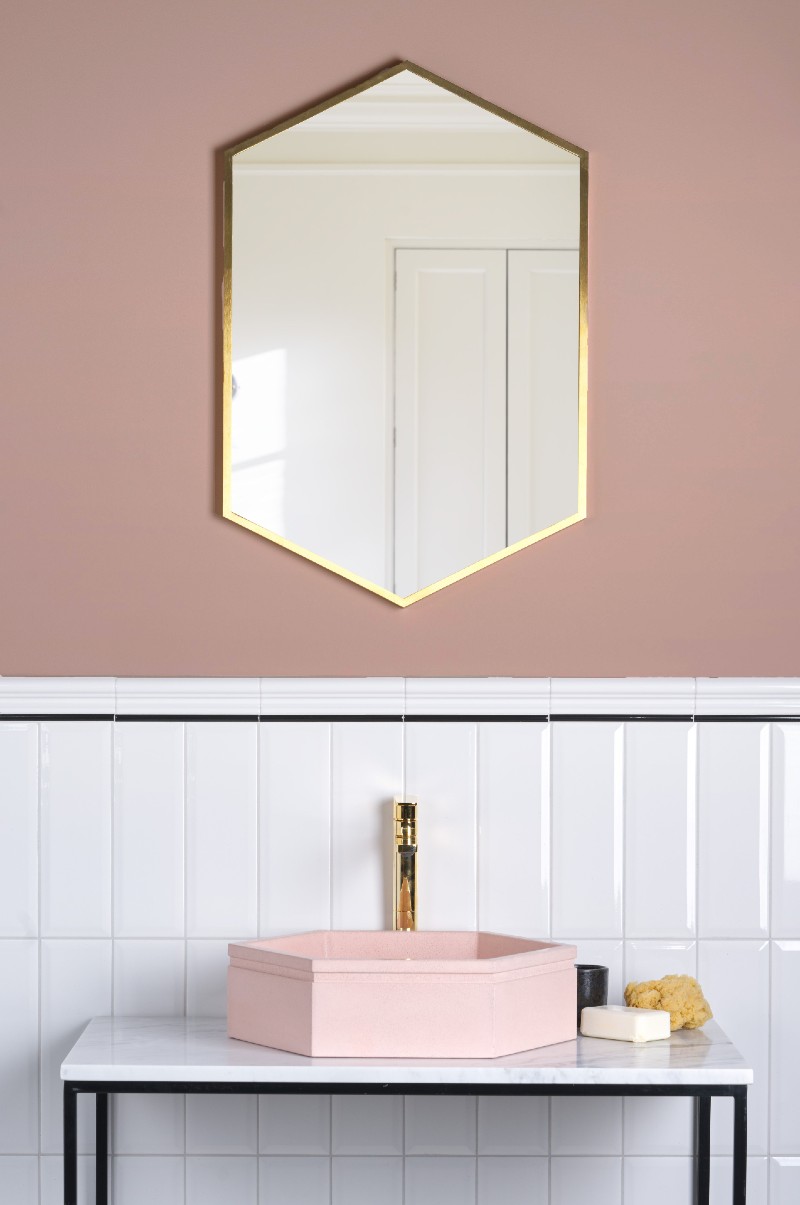 Second loos are ideal to be a bit more bold with colour and pattern – but if loud, large-format designs are not for you, why not go down a different route and opt for something more pared-back? Shades outside the classic monochrome are a great way of adding personality to a space, plus will instantly make a room feel warmer and more welcoming.
How about a Scandi-style bathroom with soft light blues and lots of pale wood? Or maybe a slightly Art Deco-inspired look such as the one above, using Ca' Pietra's Proper Good Paint. This shade is Ophelia's Blush, but it comes in a range of 35 colours – from soft greys to slightly more daring choices.
So, who's up for making their guests go 'wow'?
Featured image: Central Park Covered in Snow removable Christmas mural, from £30 per sq m, Wallsauce.
About Post Author