Whether you're entertaining guests or simply sitting down for a casual meal with the family, the last thing you want is for cooking smells to linger.
And I'm pretty sure we all have at least one dish in our repertoire that definitely smells a little stronger. For me, it's potato fritters – but as delicious as they are, I rarely prepare them because the scent of fat and potatoes tends to linger. And we're not just talking an hour here…
Anyways, that's where extractors come in. This kitchen essential not only ensures the air in the space stays fresh, but also helps keep grease at bay.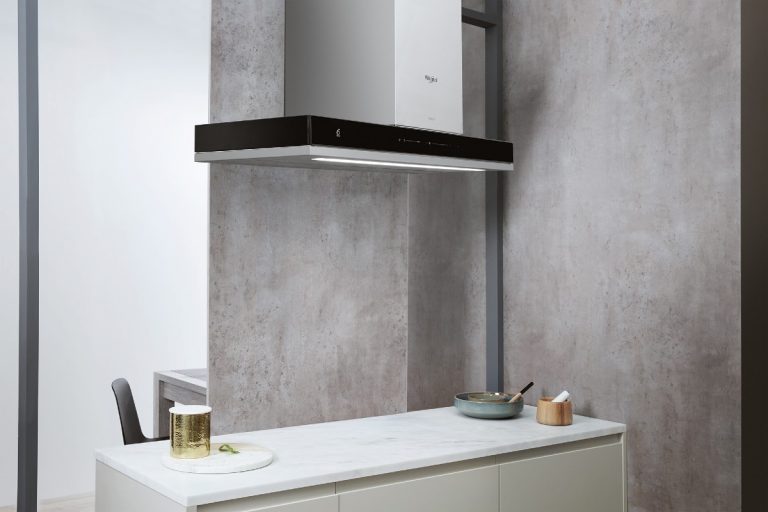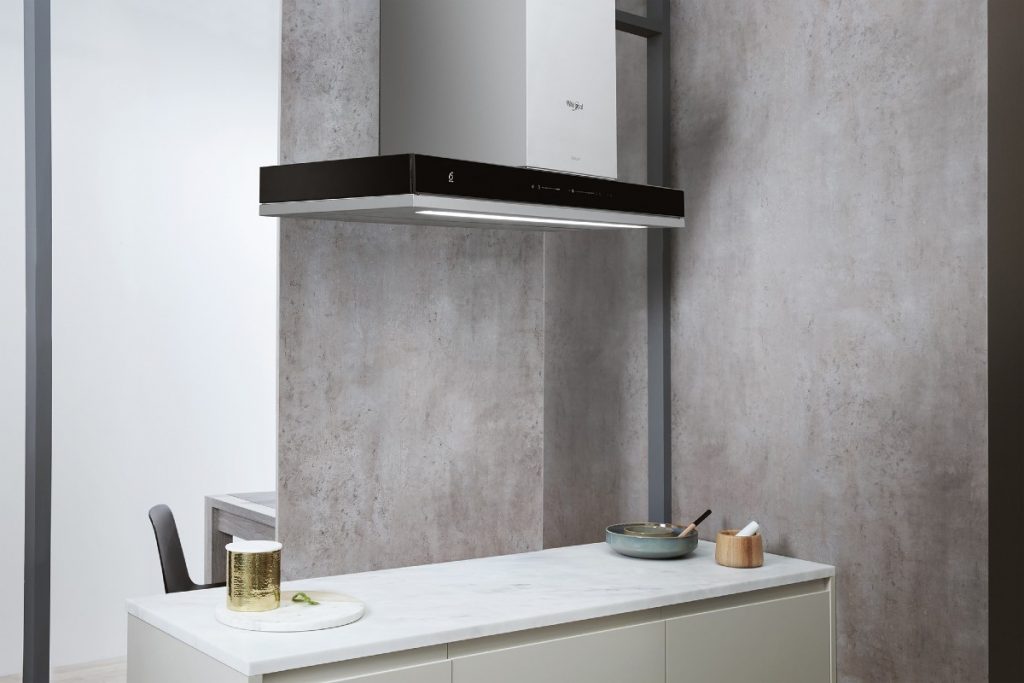 But what do you need to look out for when choosing this appliance? Fear not – I've got all the basics, including some of the latest designs, right here.
Choosing an extractor
The biggest decision you'll probably have to make is whether you're going for a ducted out or a recirculating model.
What's the difference?
A ducted out model requires a connection to the outside world, if you wish – some piping to remove 'polluted' air from your kitchen to the outdoors. This system is generally more efficient, but the appliance will need to be close to an external wall and the pipe should be as rigid (i.e. have as few bends) as possible, to reduce vibration and noise levels.
A recirculating model, as the name suggests, sucks the air from the room in, forces it through a filter, and releases it again. These units can be installed anywhere in the room and are ideal for kitchen islands.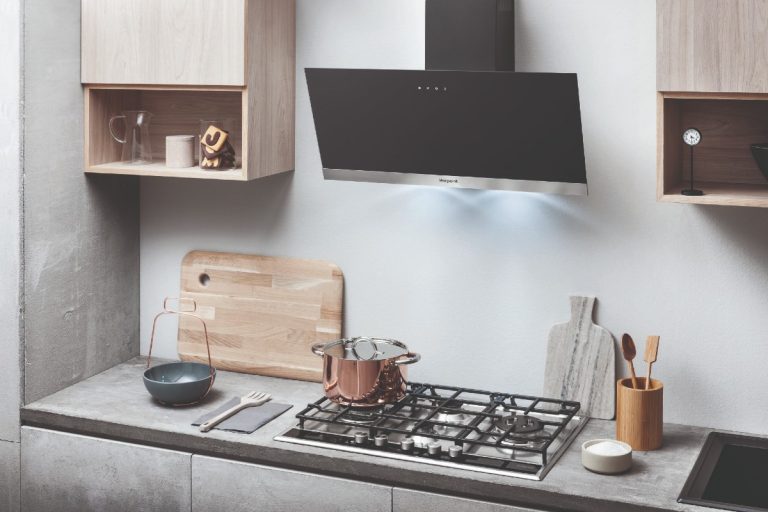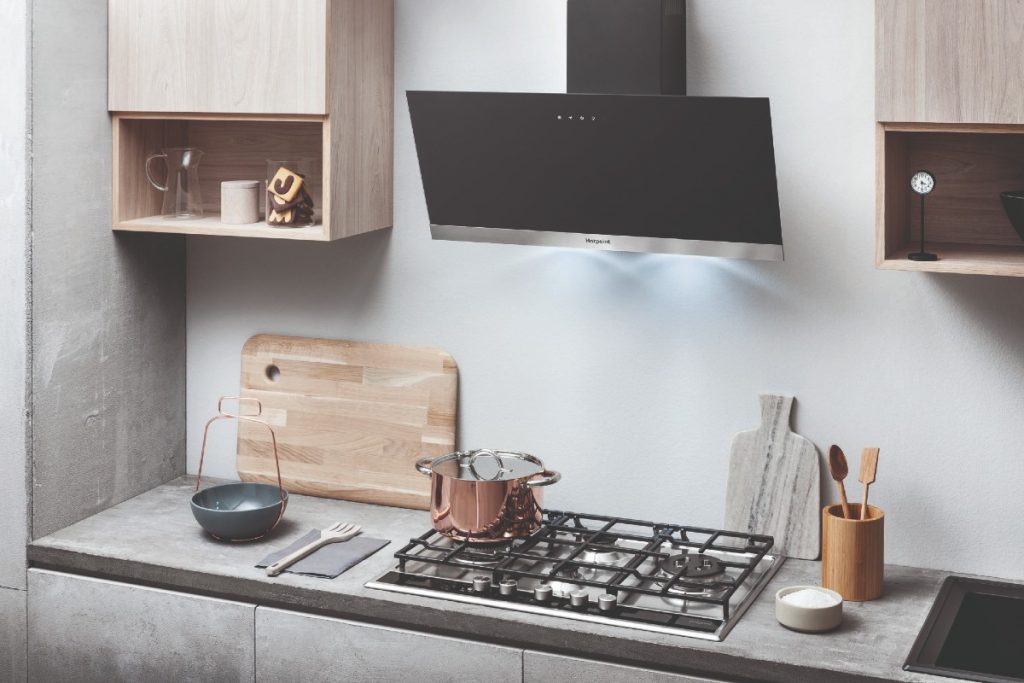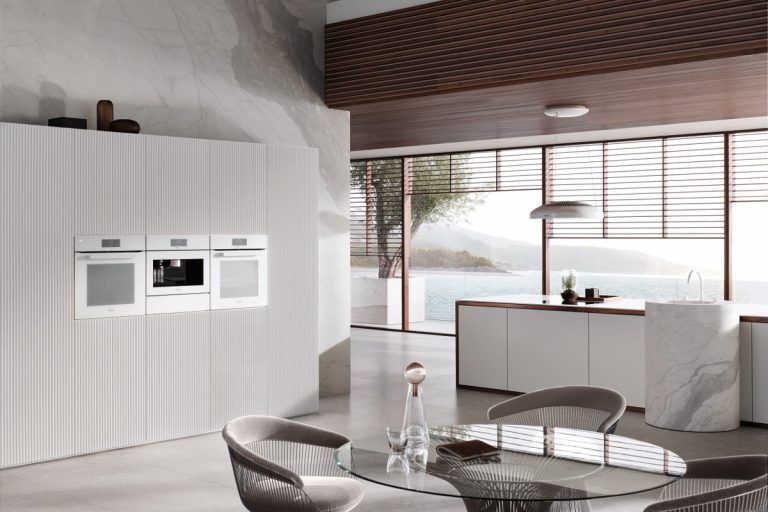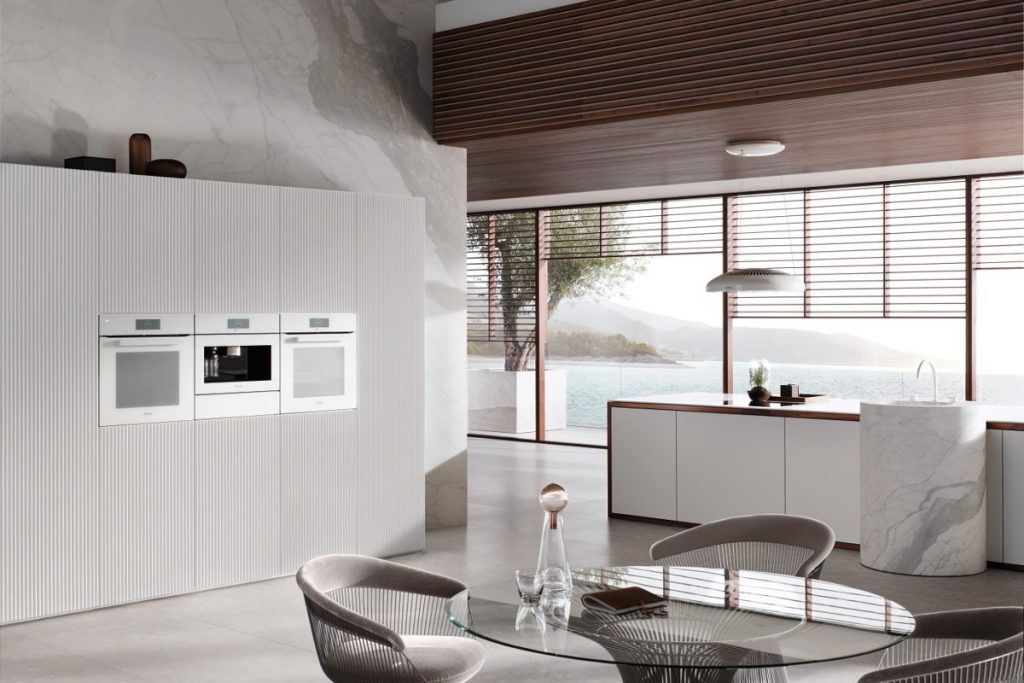 Some extractors are only available as one or the other, although there are many that come available as both – still, always double check.
Of course, you'll also need to decide on a style. Do you prefer a bold statement design? A flush-fitted ceiling-mounted solution? Or do you want the ultra sleek look that comes with hobs where the extractor is built in?
Extractor functions to look out for
Many extractors now feature smart connectivity, so you can control them from an app on your phone or through voice commands, for example through Amazon's Alexa.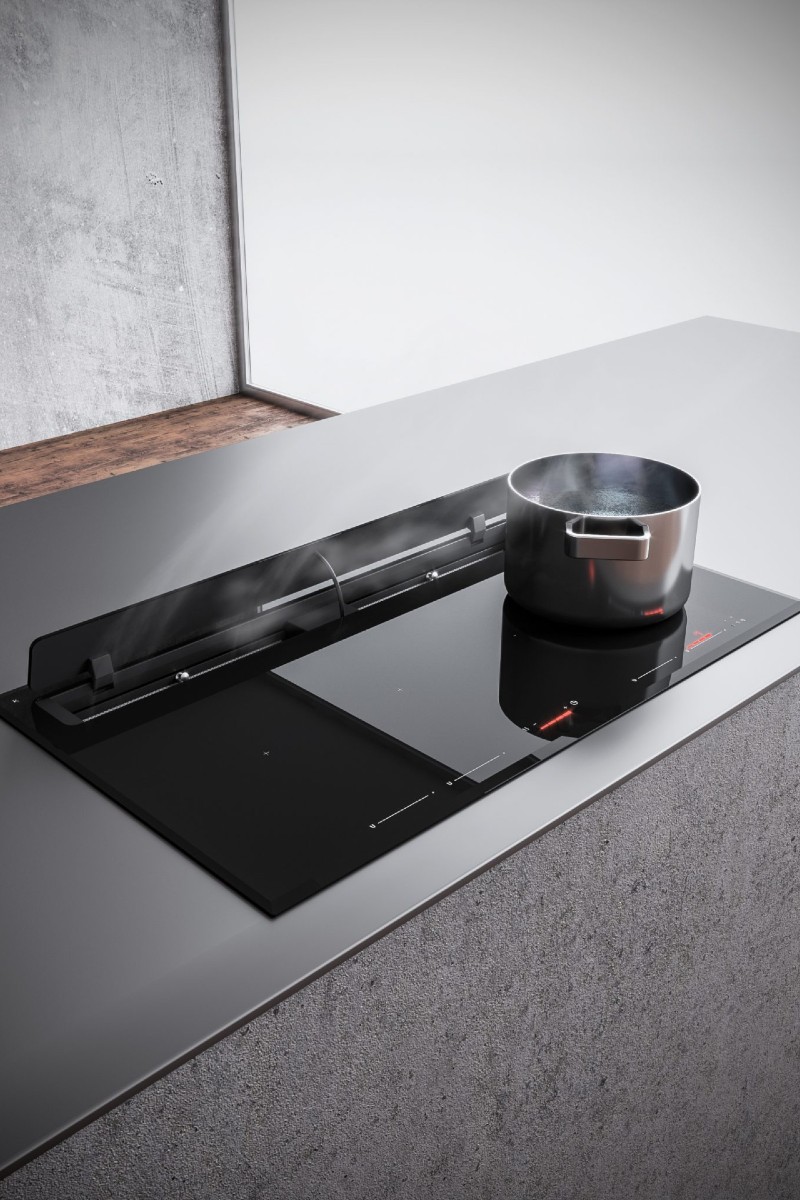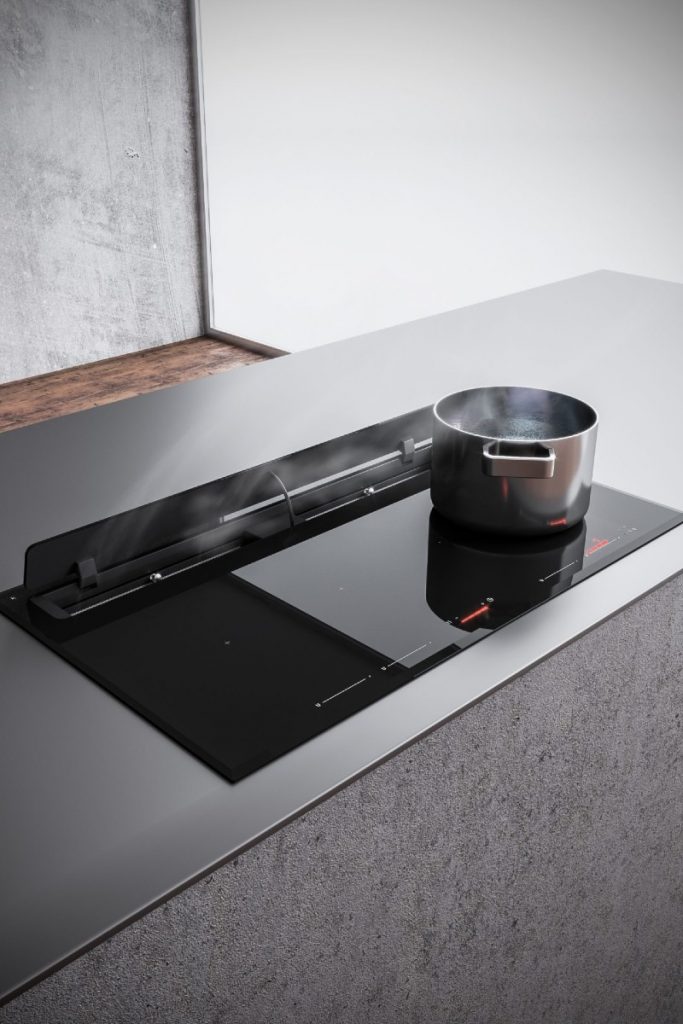 There are often also sensors that detect the intensity of the heat and cooking smells coming from the hob, so the appliance adjusts its extraction rate automatically. Smart, right?
Make sure your extractor has an efficient extraction rate to ensure the air in the room doesn't turn stale. To find out what you need, calculate the size of your room (length x width x height) and, if you have an open-plan scheme, add on half the volume of the area beyond the kitchen. Yes, a bit of maths, but it'll ensure you get the right power for your space.
Your hood should be able to completely refresh the air in the space 12 times an hour.
Make sure it's not noisy
Speak to your kitchen designer before you commit to buying an extractor. The product specifications can vary between extractors, especially the noise levels when in use – they can range from a base level of around 55dB, which isn't much louder than the humming of a modern refrigerator, to 68dB on the most intensive setting.
How to keep extractors in top shape
In terms of maintenance, you'll need to regularly wash the stainless-steel filters if you have a recirculating model, to ensure it always works at its best.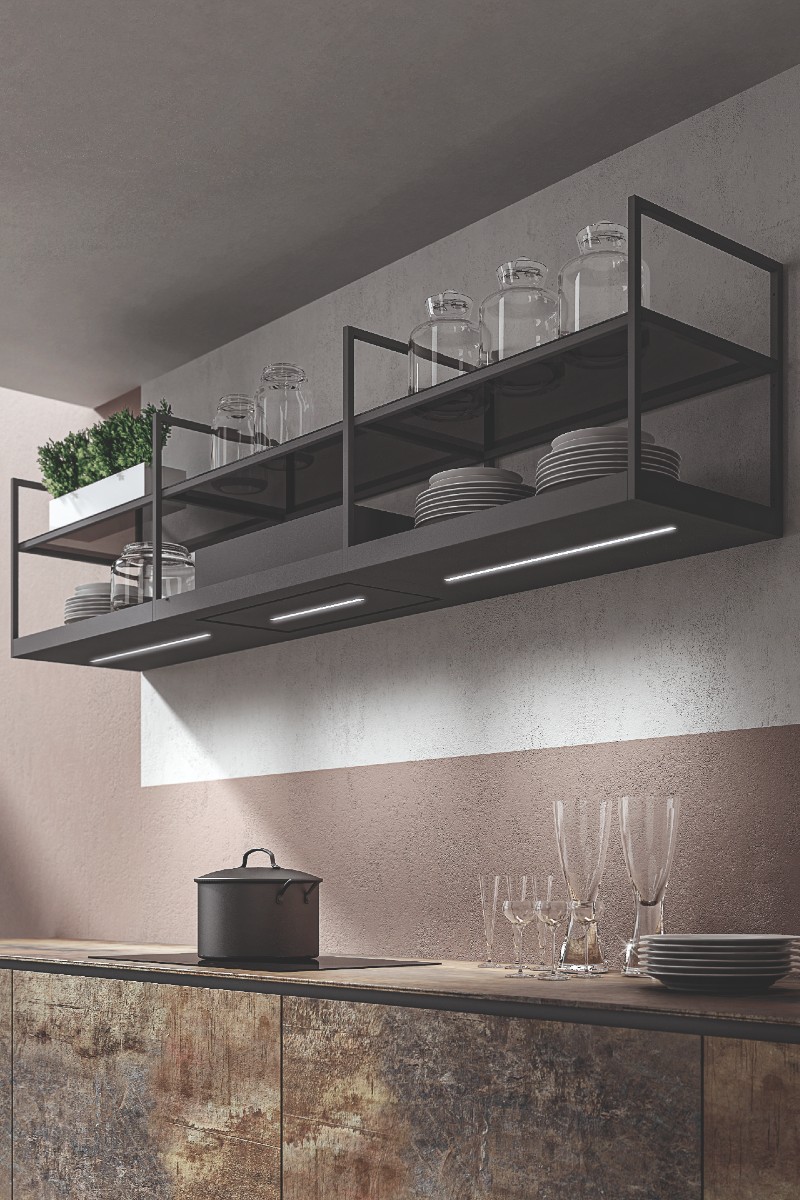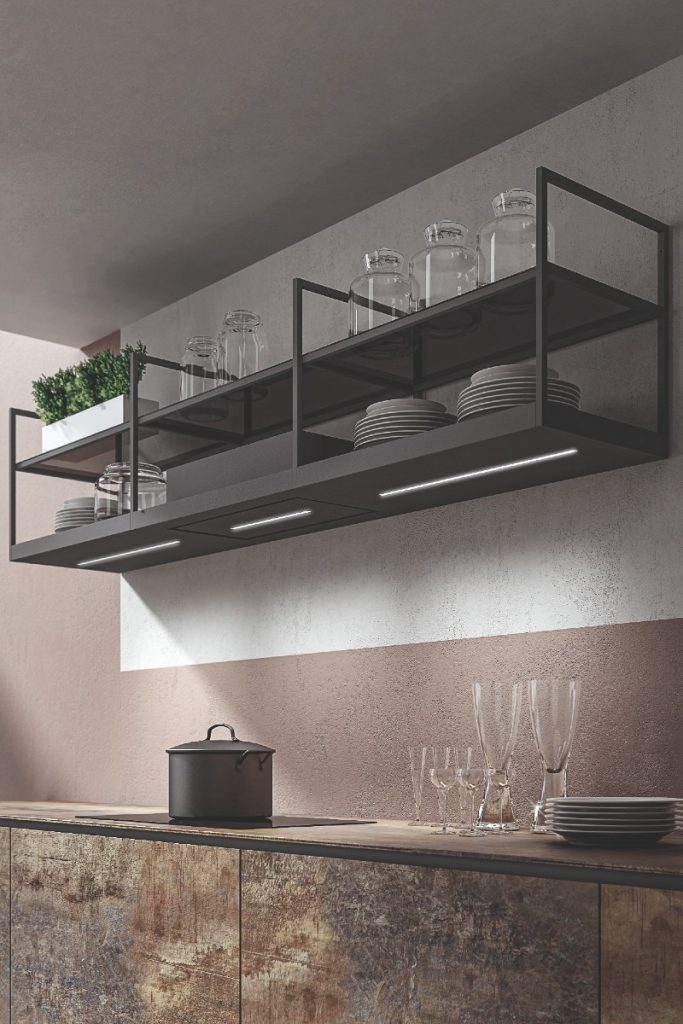 This will probably be around once a month – but if you prepare a lot of meals that require frying, it might be more often.
For a recirculating extractor, you'll need to replace the filters ever so often. Don't worry about keeping track – many designs have digital indicators to let you know when it' time.
How much do extractors cost?
If you opt for a hob with the extractor integrated, expect prices to start from £2000.
For standalone appliances, chimney styles or wall-mounted designs will start from around £500, while a decorative statement extractor can cost around £3000.
Featured image: This stylish 80cm-wide Siemens iQ700 LD88WMM66B glass downdraft air extractor has pro lighting integrated into the screen, with nine pre-set colours. The vent releases a curtain of air, which creates a low pressure area drawing steam and cooking into the extraction. Priced, £2349, it is shown with the iQ700 induction hob, £1529.
About Post Author