Whether you're baking for an occasion – such as, say, hot cross buns for Easter or sugar cookies for Eid al-Fitr – or simply because you fancy a treat, the right kit is key to guaranteed success and makes the process easier.
We all have our own idea of baking essentials, depending on what we like to prepare; I, for example, can't live without a hand mixer. Not only is it practical, it also reminds me of baking with my nan, because mixing batter and whipping cream have always been my chief duties. For one of my best friends, on the other hand, nothing but a stand mixer with all the bells and whistles will do.
With plenty of festivities and summer on the horizon, many of us will be preparing cakes, tarts, and other treats – not to mention that making your own bread is still incredibly popular.
And if you're in the market for a new handy helper to make it a breeze, this is for you.
The latest baking essentials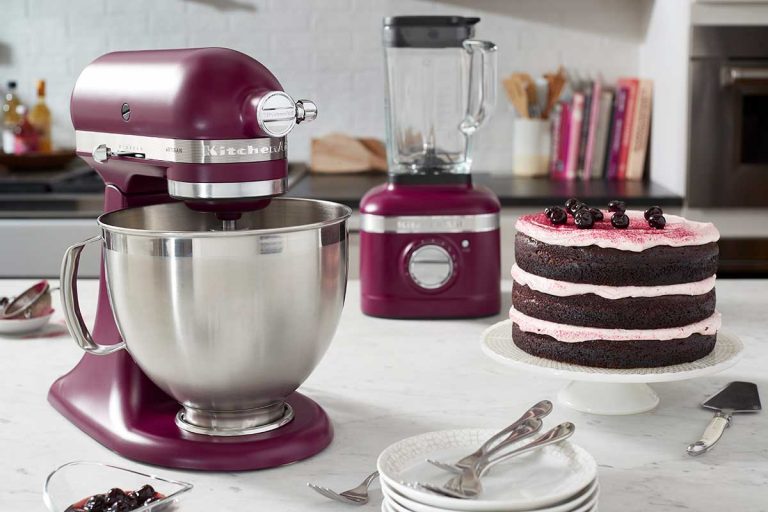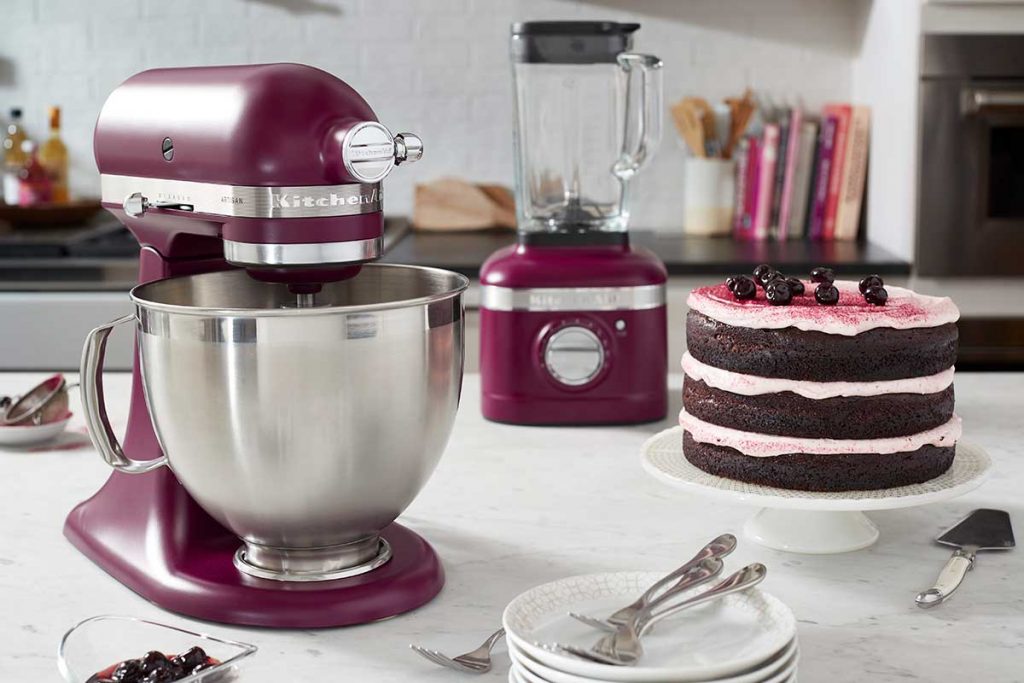 Hands up – who doesn't dream of having one of these? As far as baking essentials go, a stand mixer that can do everything makes life a lot easier. The biggest pro for me is that it leaves your hands free, so you don't have to juggle a bowl of ingredients and a hand mixer at the same time. Shown here in Kitchenaid's colour of the year, Beetroot, the Artisan comes with a generous 4.8-litre bowl. It also features plenty of attachments, from a classic dough hook and wire whisk to specialised pastry beaters. It even has a scraper to clean everything perfectly.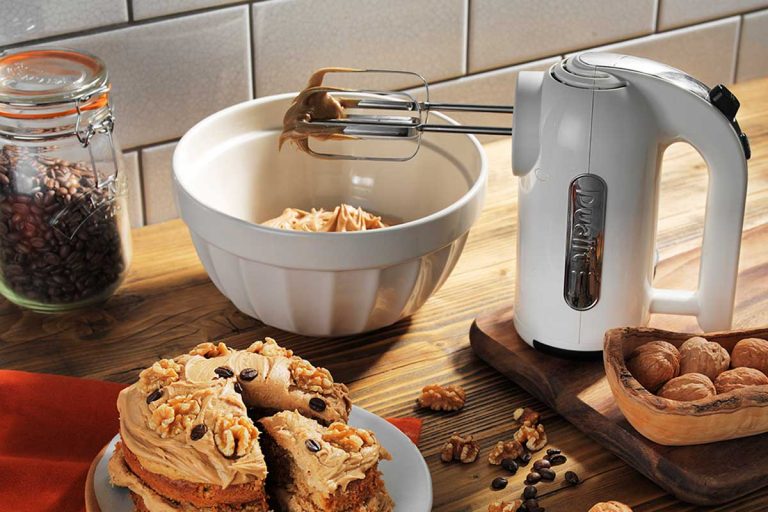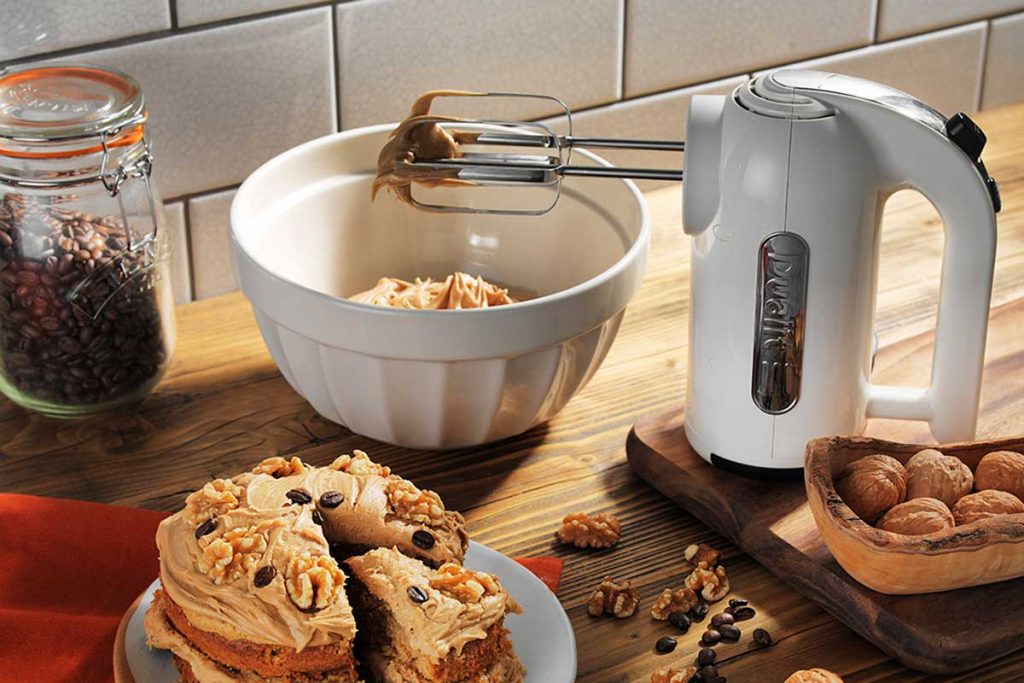 Available in either the Canvas White (above) or Chrome, this nifty hand mixer is ideal for keen bakers. It comes with dough hooks, flat beaters and a balloon whisk, so you're ready for just about every recipe. In addition, it has four speed settings to suit every need. A retractable cord and integral plug storage mean the appliance doesn't take up much space. And, as a bonus, replaceable parts ensure you're covered if anything ever does break.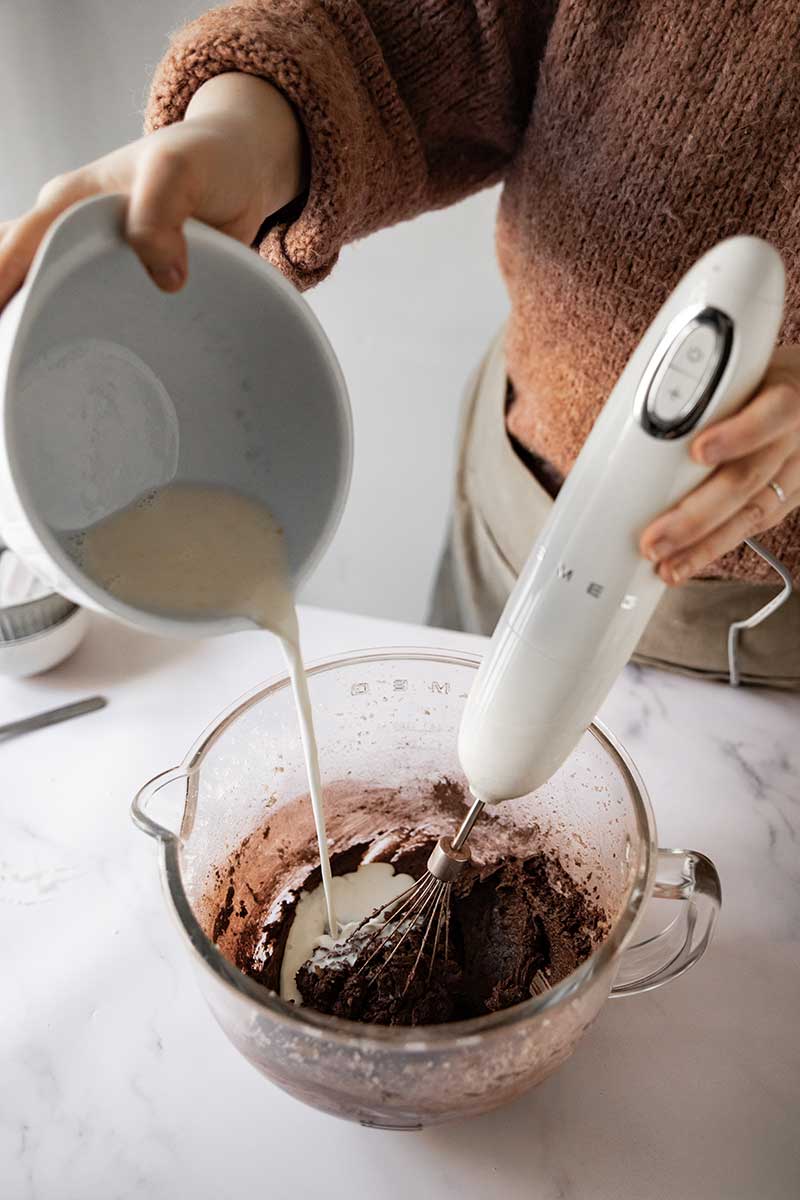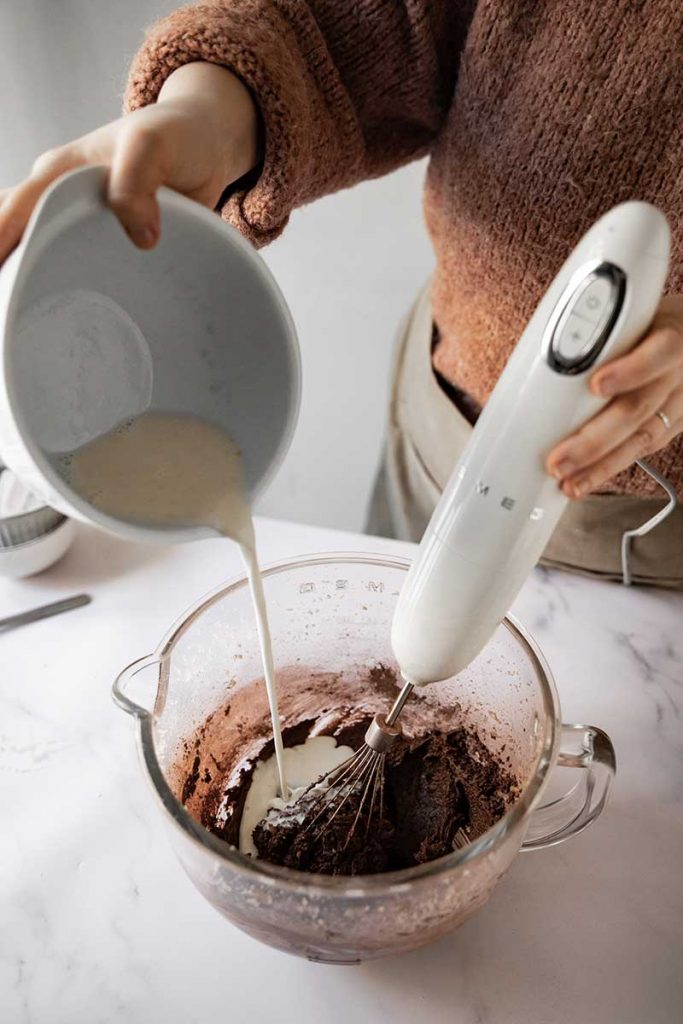 Ideal for whipping cream and whisking together batter, this hand blender also comes with a masher. So you can now prepare anything you like. From creamy, smooth mashed potato (maybe not the most common cake ingredient, admittedly) to fresh fruit purées ideal for garnishing.
Exceptional baking appliances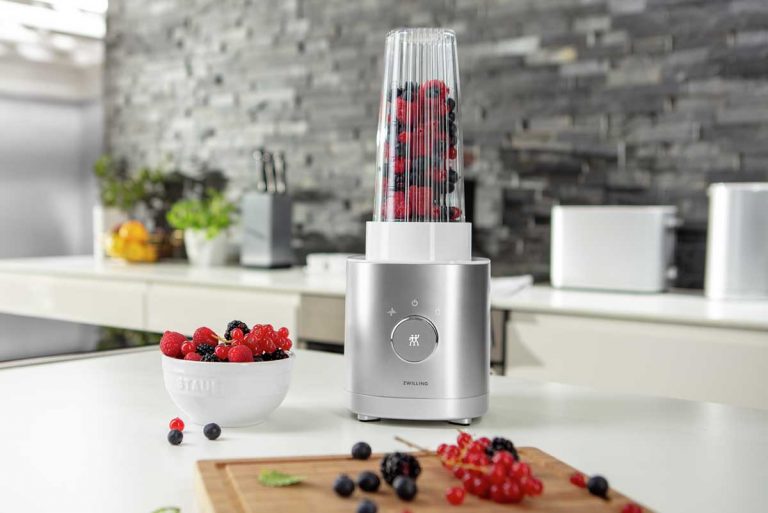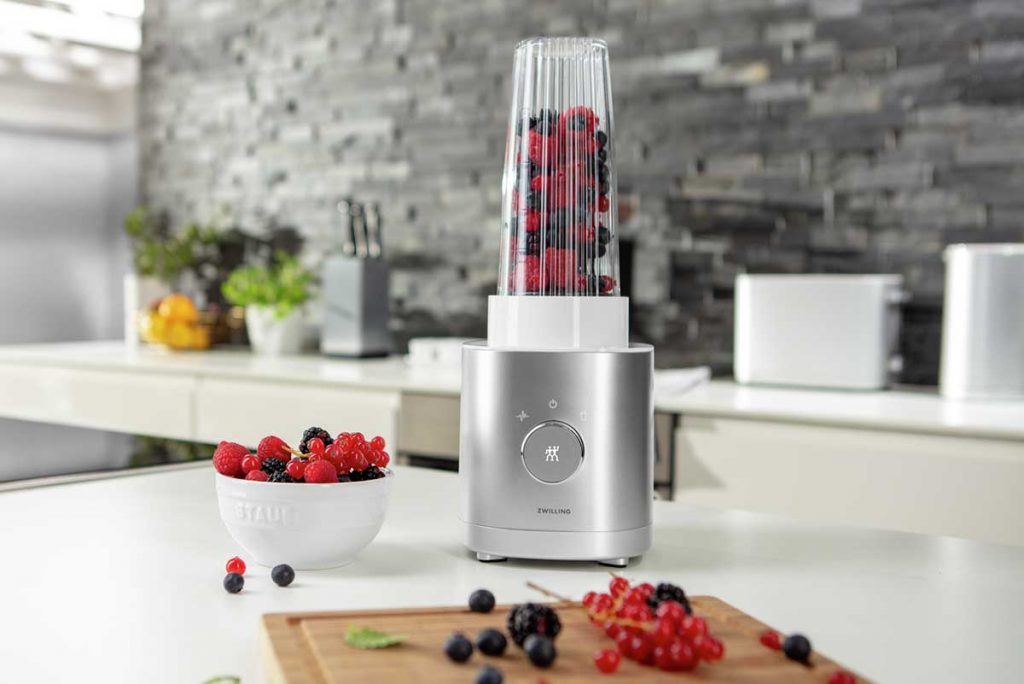 Keeping on theme with blenders, the sleek contraption above is ideal for making smoothies – but it might just become one of your baking essentials, too. Its special serrated stainless-steel blades with piranha teeth make quick work of nuts. This means you can grind them to the exact consistency and fineness you need. If the crumbs are still too rough after manual blending, give them another spin with the post-blending pulse blast to create finer results.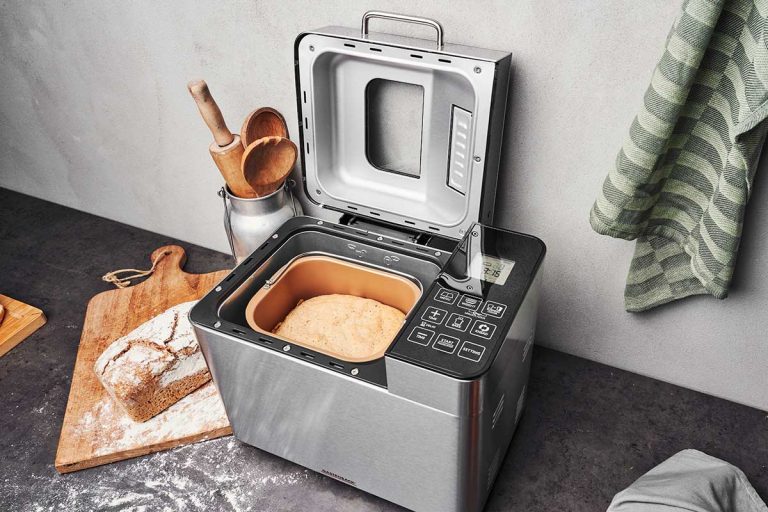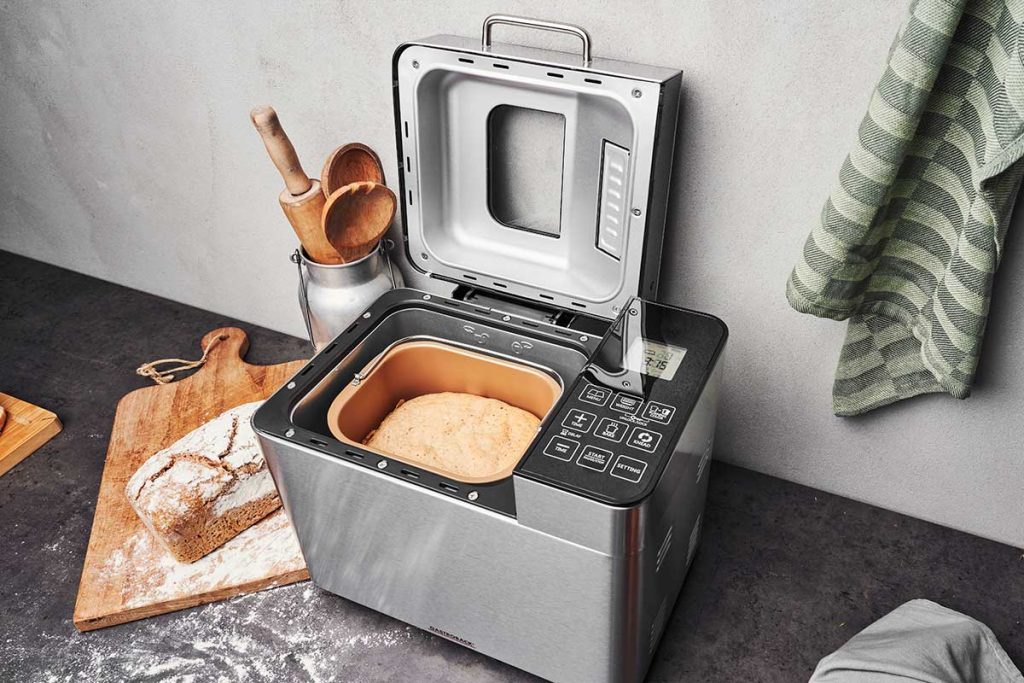 Now, I don't know where Paul Hollywood stands on these, but a bread maker can seriously make life easier. This handy appliance can make loaves of three sizes (500g, 750g, and 1000g) but it also has a host of other functions. It can make cakes and prepare jam, yoghurt and even ice cream if you buy the necessary accessory. So this little helper packs plenty of functions into one compact exterior. And it's not limited to one style of bread, either – whether you prefer seeded loaves, sweet bread, or a spot of French bread, you've got rich pickings. In addition, the home made function allows you to set your own timings and program phases. It even has a setting for gluten-free and rice bread.
The bigger-ticket baking essentials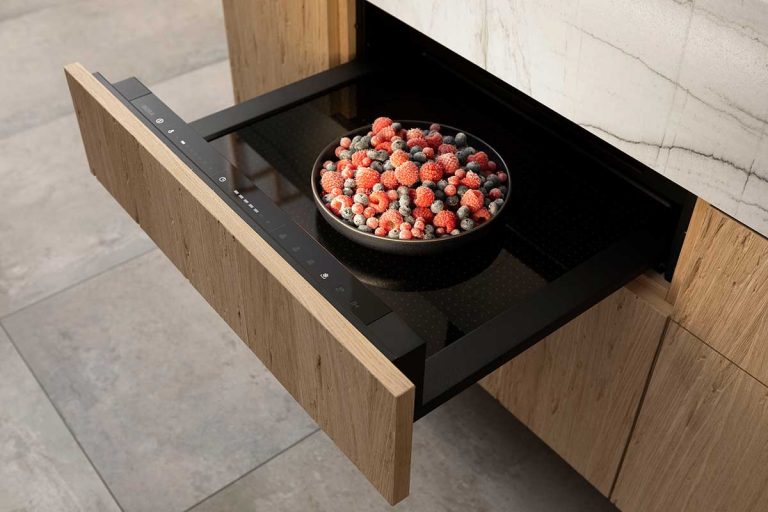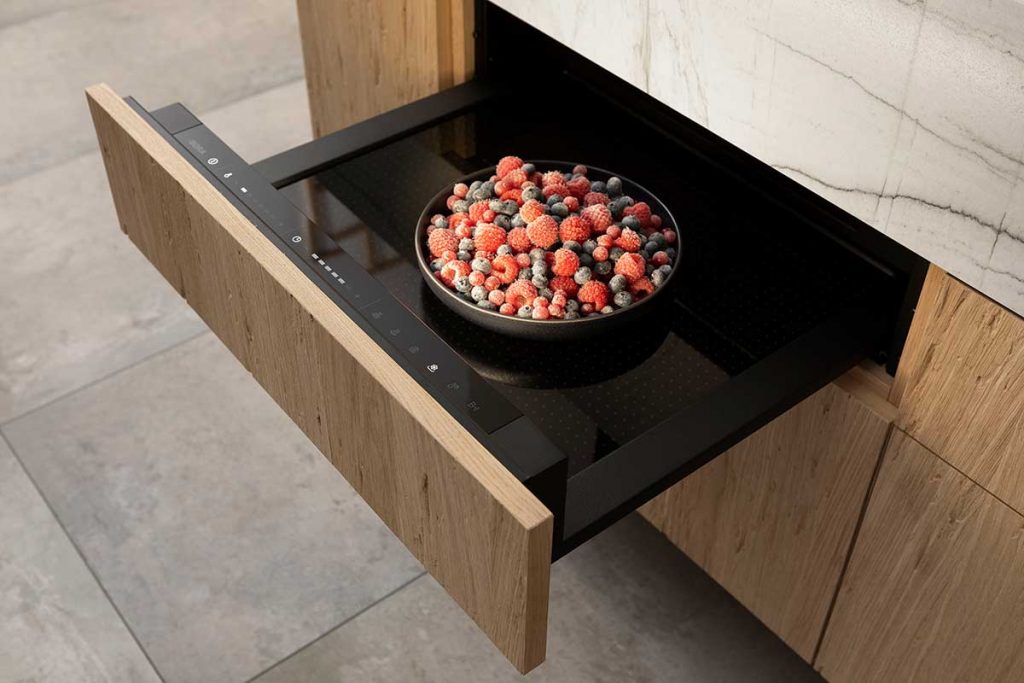 One of my favourite things to make if I have a lot of spare time is hotteok. What are they, I hear you ask? Why, they're crispy filled pancakes made from a yeast dough that is left to rise for several hours. So I'm not gonna lie, a warming drawer would make my life much, much easier. This incredible drawer can not only prove doughs but also warm plates, pre or reheat meals, make yoghurt, marinate, or even gently cook food.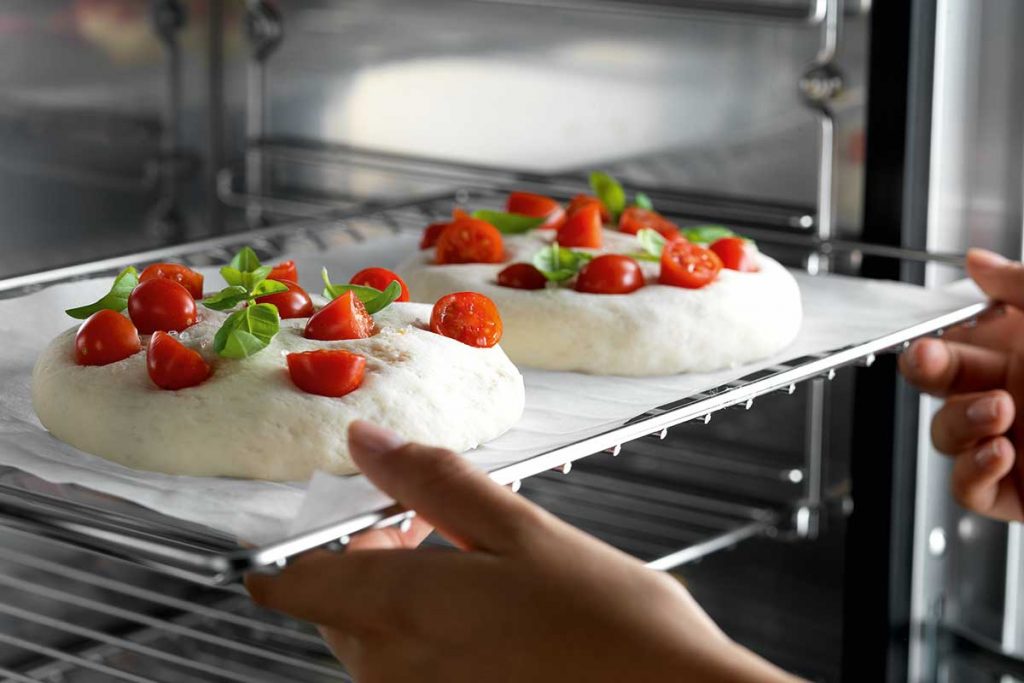 Ever found yourself wishing you could easily freeze pastries, so you can bake off a croissant or a hot cross bun whenever you fancy it? The professionals have blast chillers for precisely this purpose, but so far they've not really been present in our homes. Enter Freddy. It has a gentle freeze option for delicate bakes (so you *can* now have a stash of ready-to-bake pain au chocolat in the freezer!). It also offers proofing functions to create an all-rounder ideal for keen bakers. Plus it can slow cook at low temperatures, which is great for fish and meat. It also has pre-set functions that make it easy to plan ahead and serve everything at just the right temperature.
Featured image: Cordless small appliances not only make life easier, they also mean no unsightly cable mess you could get tangled up in. Shown here are the 4-in-1 wine opener, £80; power hand mixer, £90; cordless Pro hand blender, £100; cordless Mini Prep Pro, £90, all from Cuisinart.
About Post Author