Beginning a new kitchen project is always exciting – be it a complete overhaul or a simple scheme refresh. And one key feature in planning a successful design is finding the right appliances for your kitchen kit, especially if you're the chef of the family.
So, to help you discover how to buy kitchen appliances, journo Jill Morgan found the top ten steps to help you buy your appliances stress-free and with ease. Buckle up and grab a pen and some paper (or have your screenshot button ready) for plenty of tips and tricks, from how to allocate your budget to the after-sales care…
How to buy kitchen appliances
Look at your lifestyle first
First things first: take a close look at how you live. Do you and your family often sit down to eat together? Do you enjoy entertaining large groups? And do you love cooking and need the latest models on the market?
Our kitchens not only have to look good and be a pleasure to use, but their appliances need to step up too. So, make sure you study your lifestyle to discover which appliances you'll benefit from most.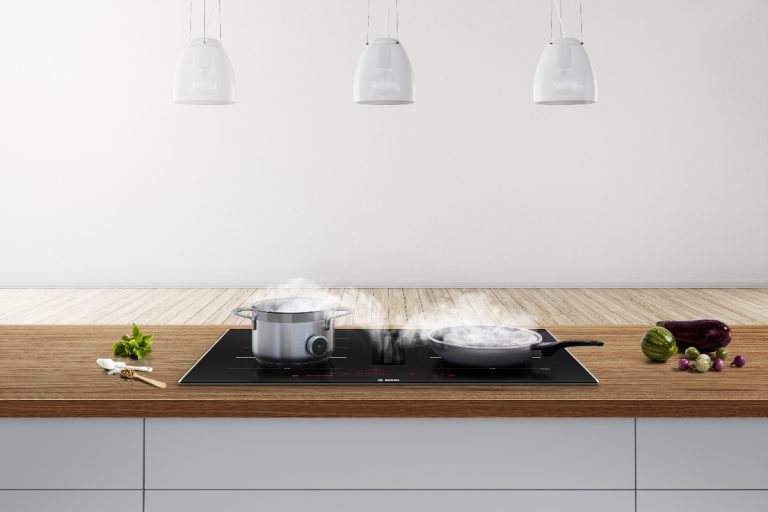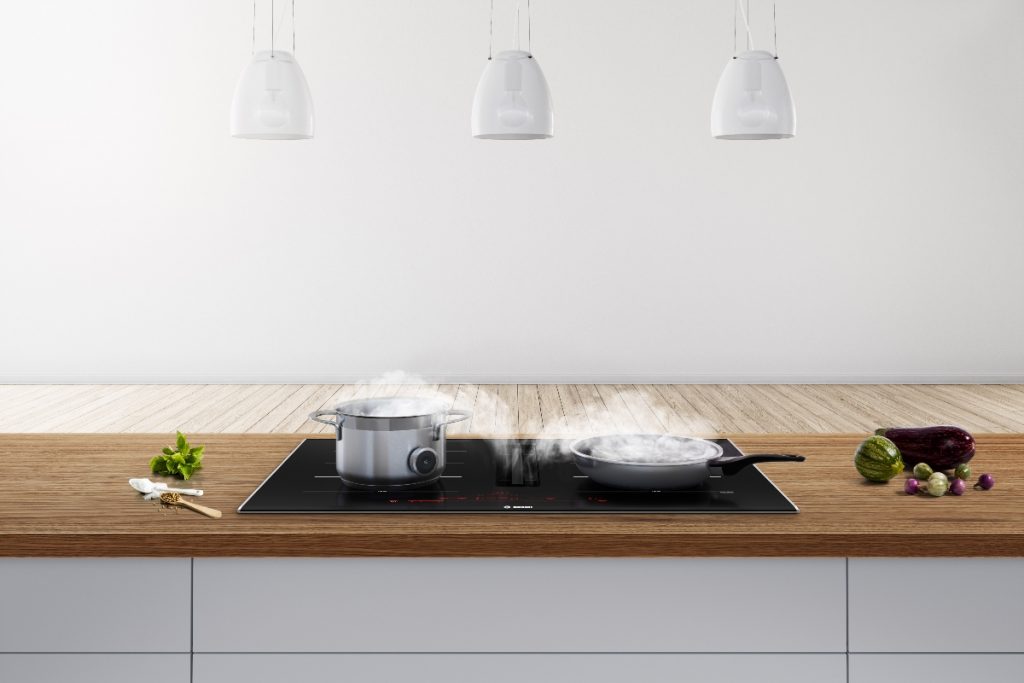 How to buy kitchen appliances
The space you have available can directly influence the appliances you choose. So, start by measuring and drawing up a room plan, noting key points such as drainage outlets, windows, doors, and looking at how the kitchen area flows into the other rooms.
Then, open-plan spaces will not only need quiet dishwashers and washer-dryers. They'll also need super-efficient extractors with a low decibel rating too. So, you need to check the noise level of models before you buy any kitchen appliances.
A general guide is to look for designs with a rating of less than 60dB, which is the average level of normal conversation. Look out for the Quiet Mark accreditation, too as these products have been tested and awarded the seal of approval for being sufficiently hush hush.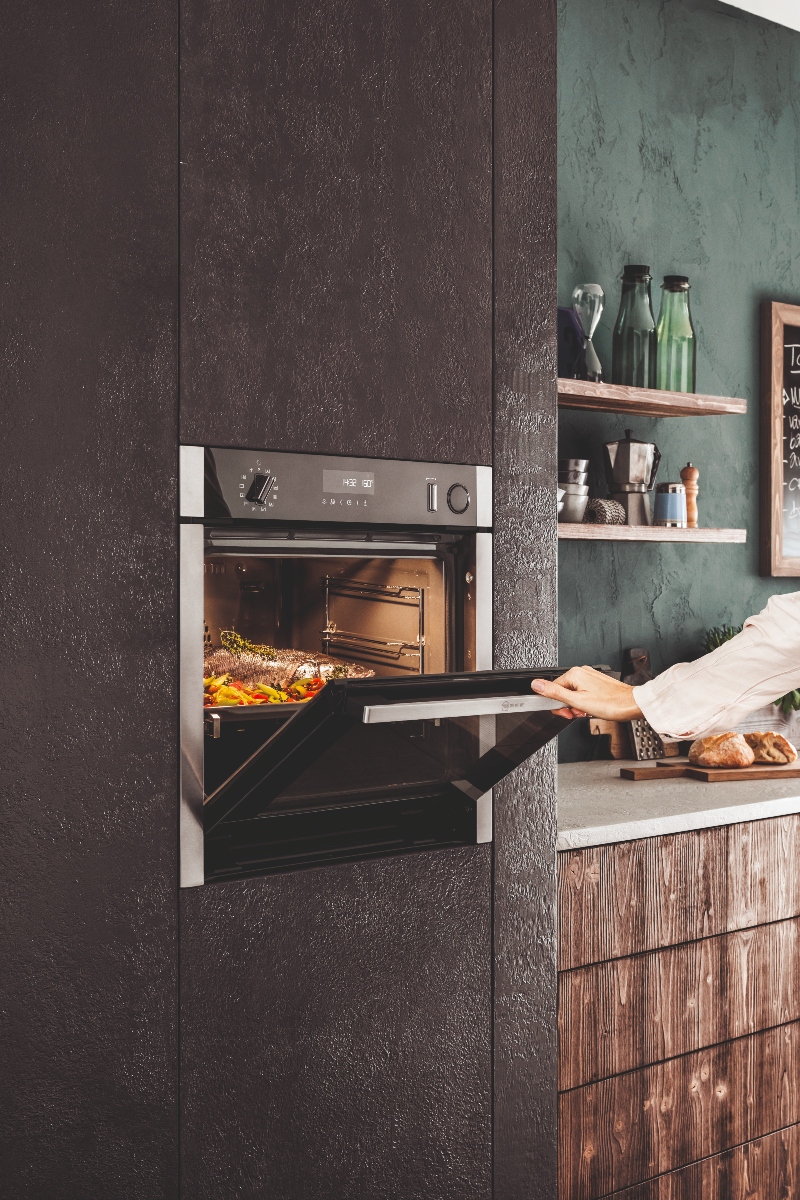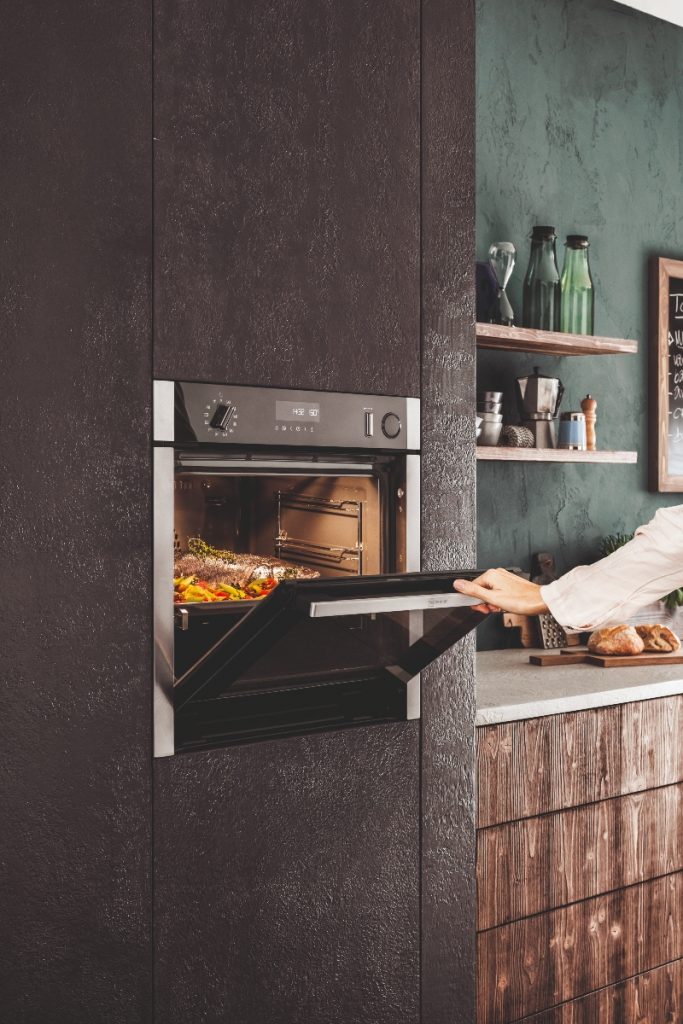 How to buy kitchen appliances
Make them as efficient as possible
As well as looking good, your kitchen is essentially a working area, so it needs to be well organised. Also – above all – it should be really, really practical. The working triangle of hob, sink and fridge is key. This means that these three elements are roughly located at points of a triangle. This works no matter the shape and size of your room; however, if you're short on floor space it's time to get smart.
A bank of integrated appliances along one wall is a good way to make your limited floor area work harder. Don't worry, there are some cleverly compact designs out there. Think freezer compartments within pull-out drawers or a drawer dishwasher.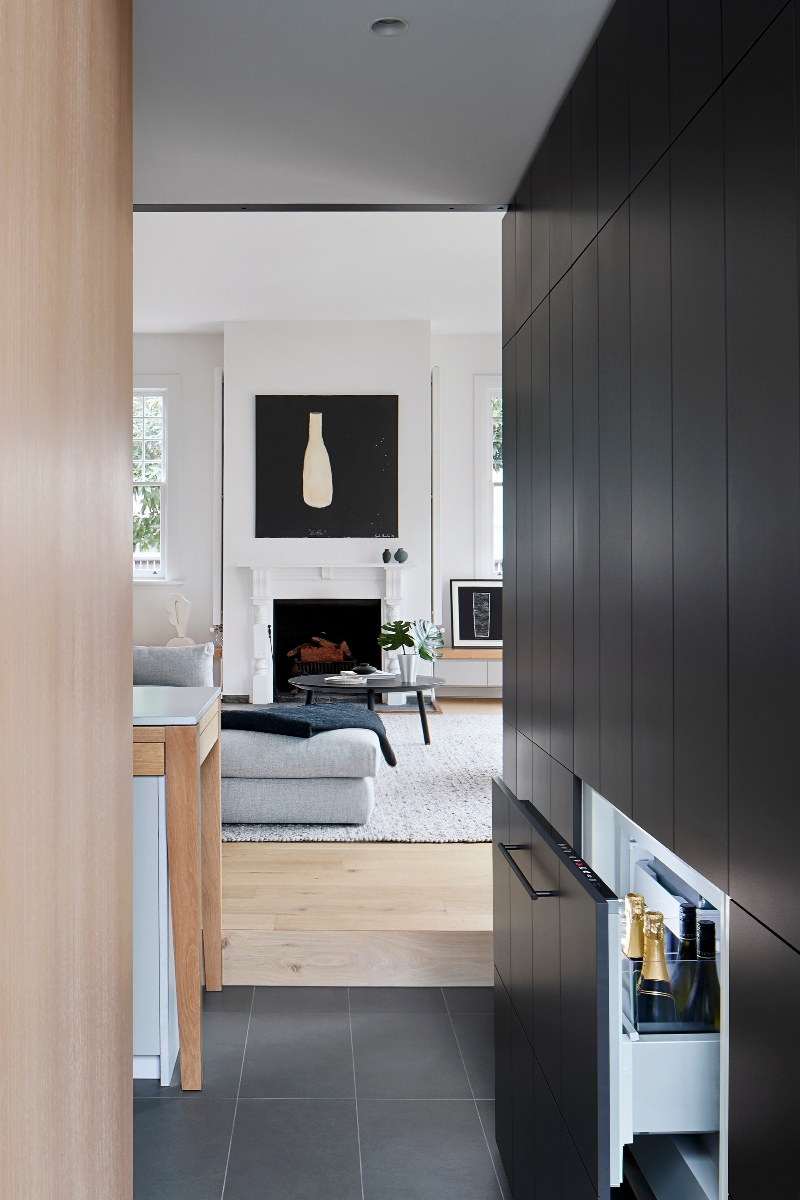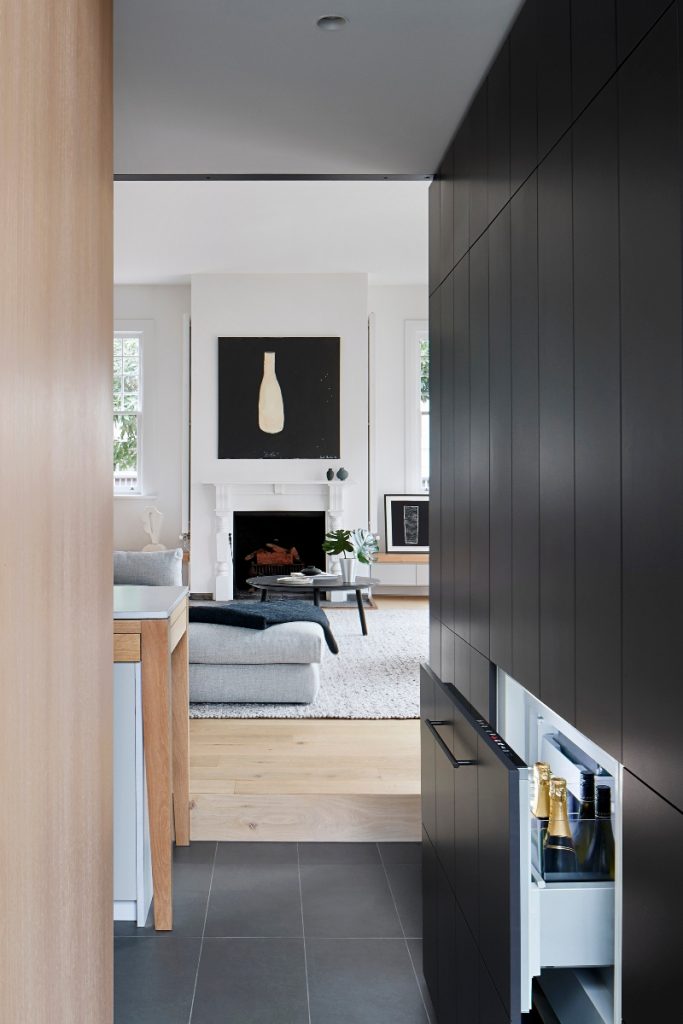 How to buy kitchen appliances
Allocate your budget
Dividing up the price of a kitchen project can be tricky. However, setting a realistic figure for each area – including cabinetry, labour, materials, and appliances – is key. A general rule of thumb is to allocate 10-20% of your budget to appliances, depending on the specification you want. However, if you're a keen cook or are looking at the latest innovations, it's better to set aside 40 or even 50% of your budget.
You may decide to invest a large portion of your budget on one stand-out appliance, like a range cooker or intelligent induction hob, and save on others to balance the books. If you need help with setting your budget, check Georgina's guide here.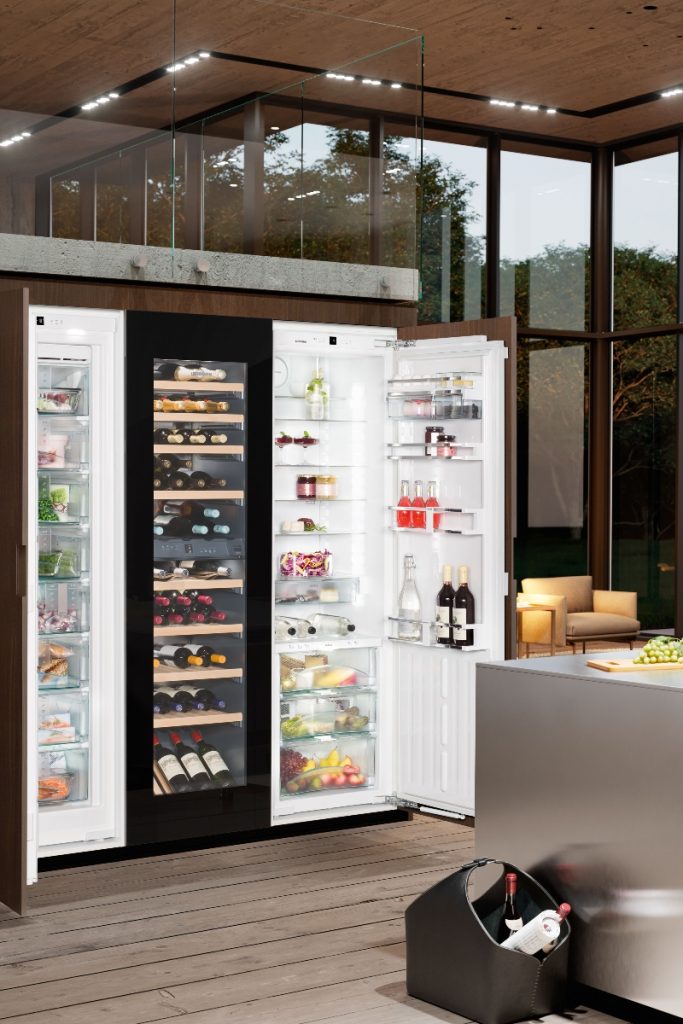 Do your research
Viewing the actual product will help you analyse the quality and finish. So, before you buy your appliances, it's a good opportunity to pop by your local showroom to discover all its functions. Keep in mind that nowadays, you don't even have to venture out of your home. Many appliance brands also provide appointments via video link, so have a browse online too.
As with any large investment, make sure you research each appliance type and the functions on offer and shop around to see products available at various price points before making your final decision. You can check our handy guide to buying specific appliances here.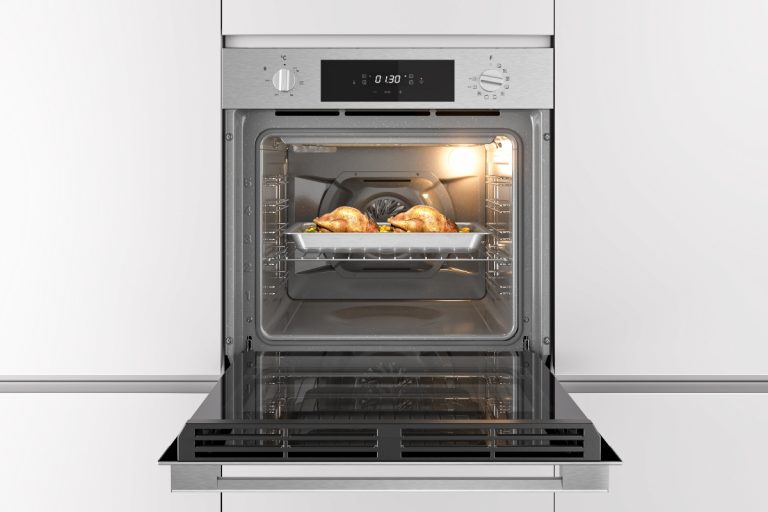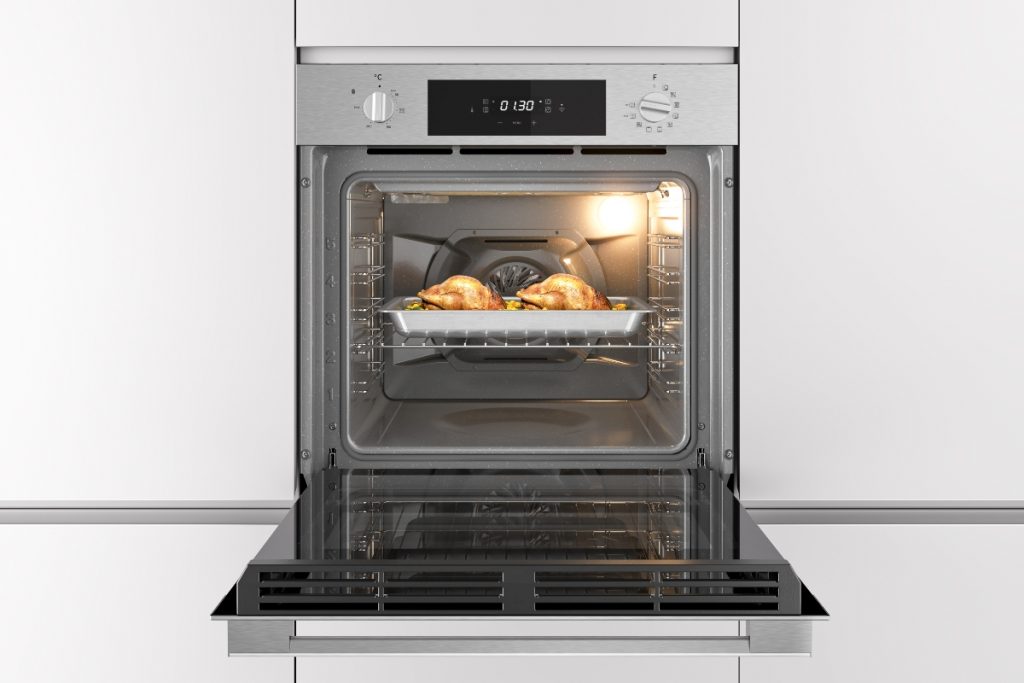 Shop clever
Many online and store-based retailers will offer discounts, particularly on ex-display goods, and occasionally offer package deals for specific products. Some brands also have online clearance sections for discontinued models. But make sure you know exactly what you are buying, though, and look at the whole package on offer to see if any extras, installation costs, warranty, and delivery are included.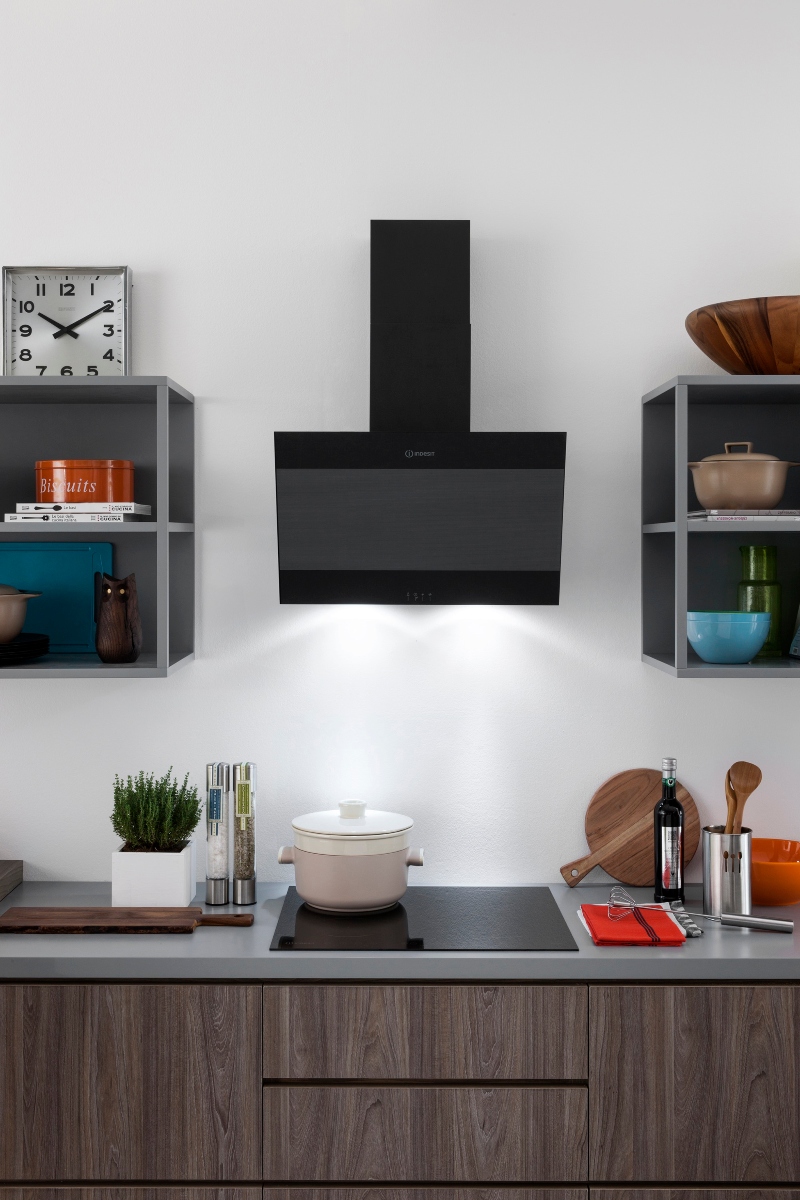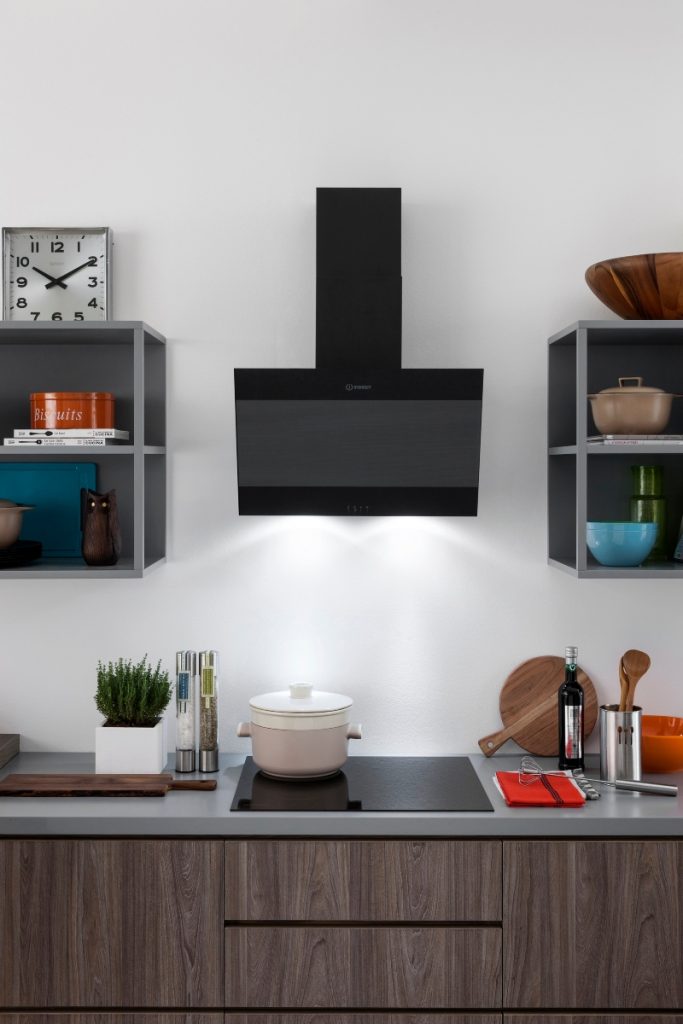 How to buy kitchen appliances
Don't be shy, order with confidence
Once you've decided on your product, placing an order is really straightforward. Time the delivery to fit in with any building work, so always liaise with your kitchen designer or project manager to get this right. They may be able to juggle the work order to accommodate the delivery date and ideally, ensure that installation can also take place simultaneously.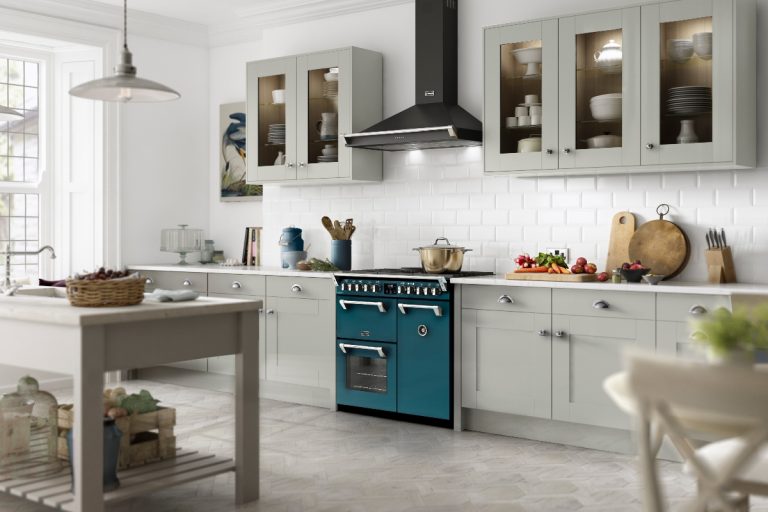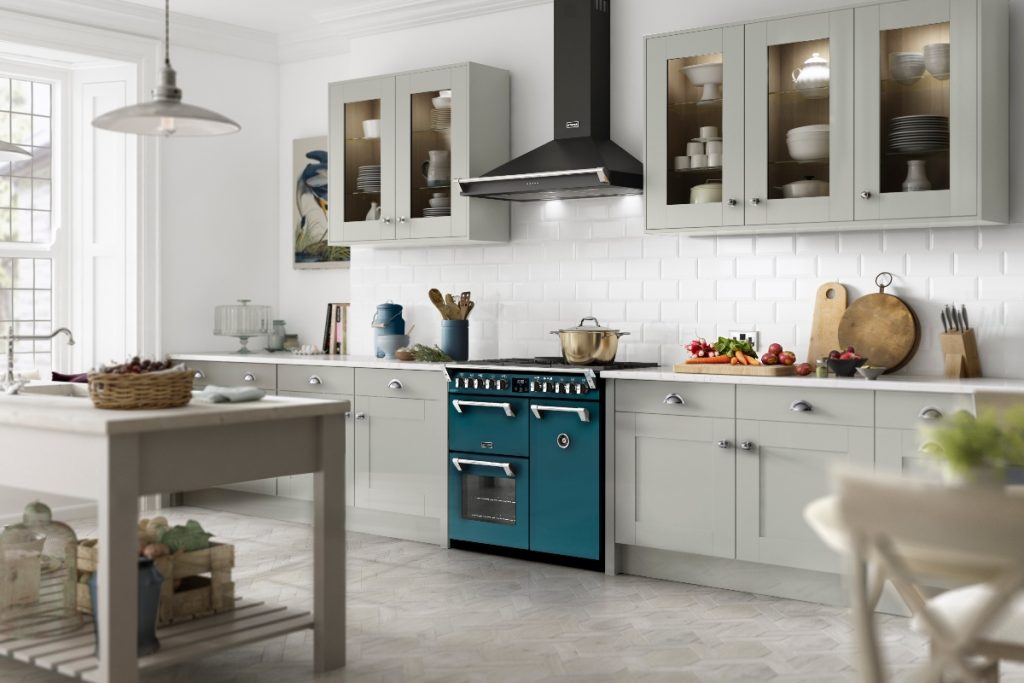 How to buy kitchen appliances
Plan for a stress-free delivery
On delivery day, try and ensure all access routes are clear and easy to negotiate. It's worth protecting flooring and surfaces, particularly with the arrival of larger items, so you may have to invest in dustsheets and protective, self-grip plastic sheeting. Most products should not be stacked or stored on their sides, so make sure there is adequate space and they are kept well away from furry friends and children.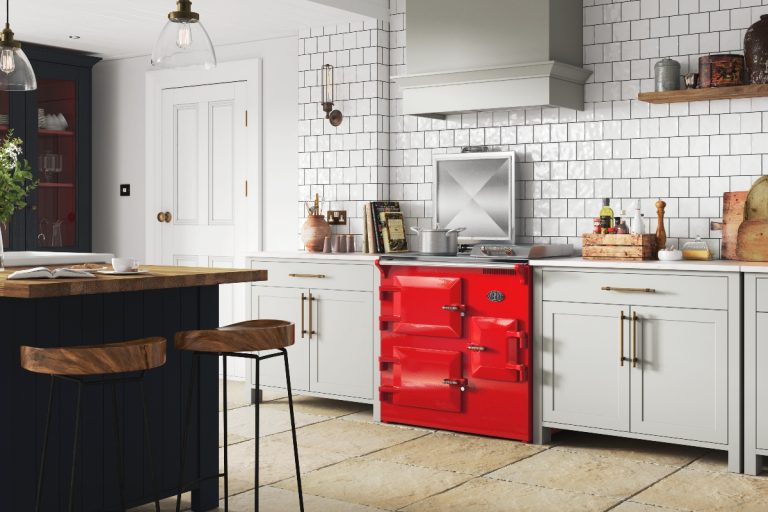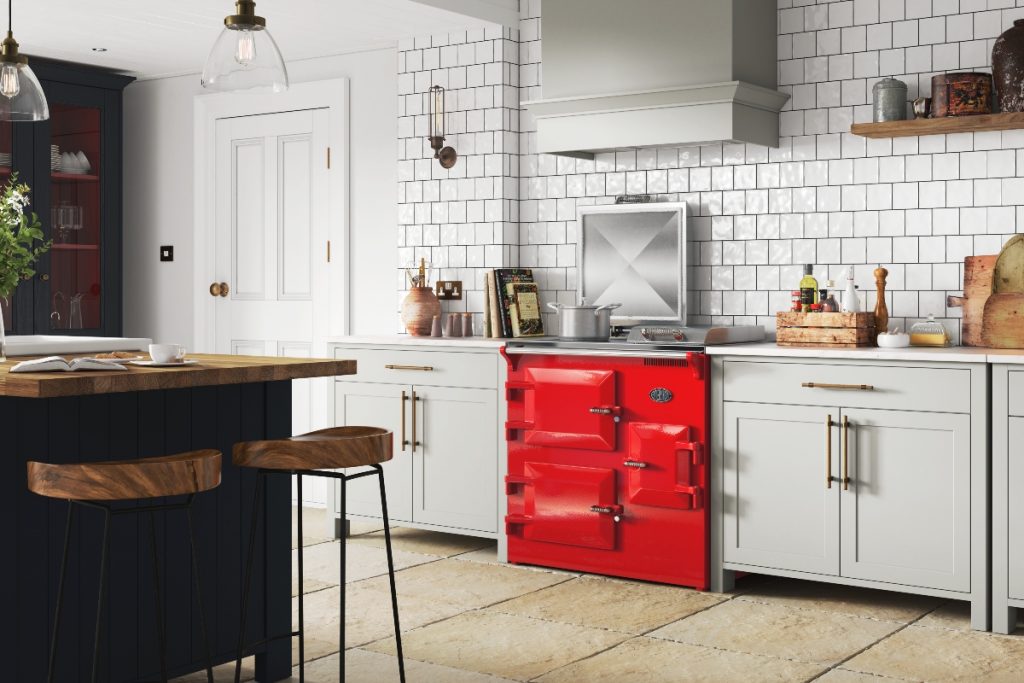 How to buy kitchen appliances
Know what to expect at installation
Most retailers offer a fitting service, carried out either by trained in-house or subcontracted staff. Everyone should be appropriately insured, qualified, and registered to safely undertake the job and be able to issue an appropriate safety certificate on completion. Before work starts, establish how long the job is likely to take and the disruption that is going to be involved. You will also need to check if the fitters will remove and dispose of the old appliances.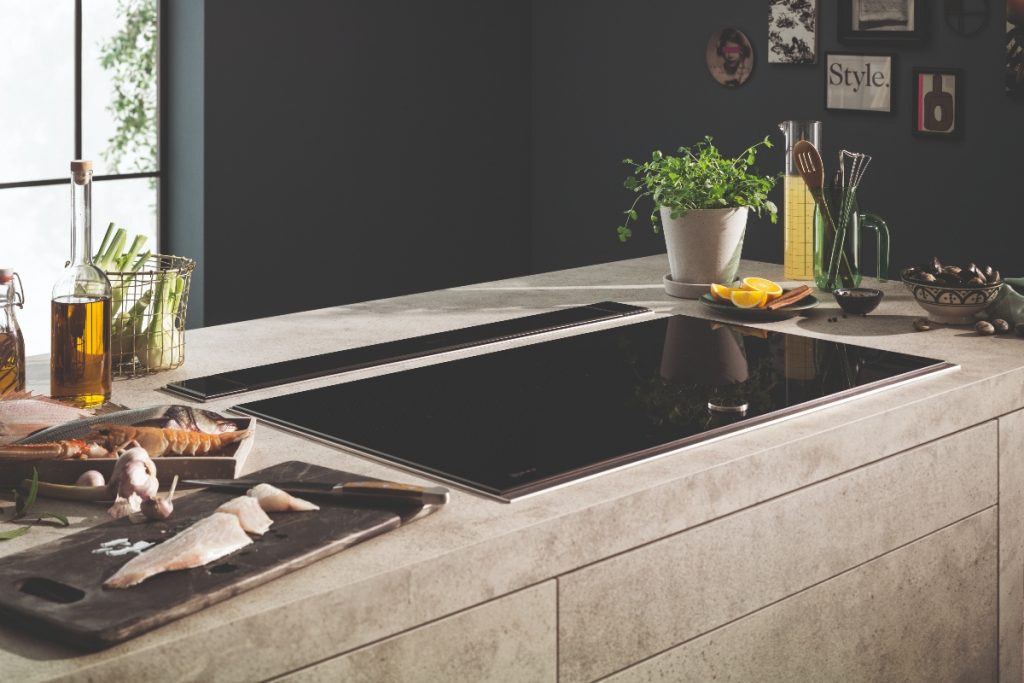 How to buy kitchen appliances
Lastly, take advantage of the after-sales care
Knowing what to do if there's a problem with your appliance after installation will give you extra peace of mind. Your first point of contact should be with the retailer. They will be able to identify your concerns and organise for an engineer to visit.
If there is a fault, within a time scale usually specified on the warranty, a replacement will usually be offered. Warranties do vary according the brand, so it is worth shopping around before you buy your appliances. It's also good to know that appliances in full working order cannot be returned once they are fitted.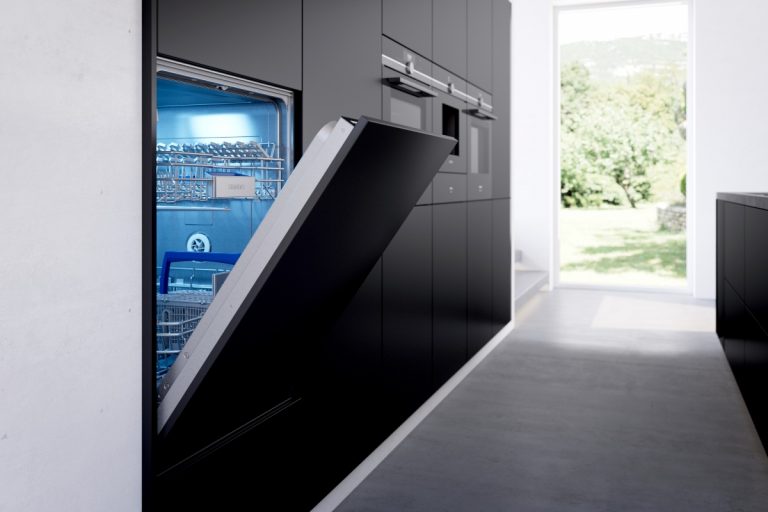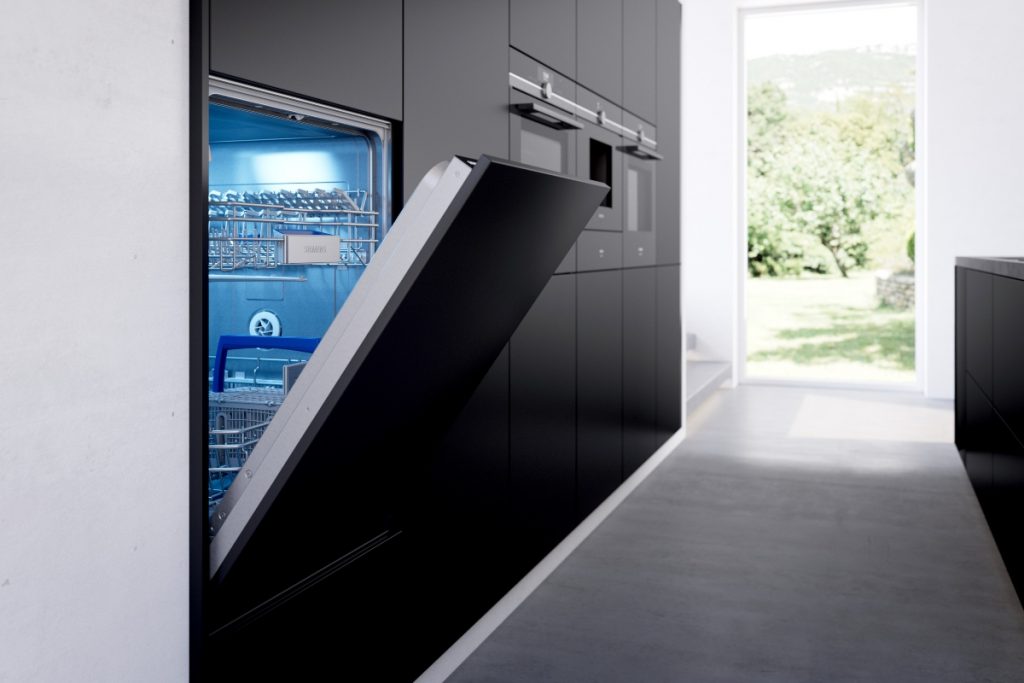 Want to read more about appliances. Find out why there's a shortage of appliances – and what to do about it.
About Post Author