Imagining what your dream kitchen, bedroom or bathroom could look like? Yep, me too. Before you start knocking on those walls to see if you can take a sledge hammer to it or adding new furniture to your basket, hold fire! I know, I'm sorry. But patience is a virtue when it comes to planning a room renovation and the best place to start is to measure up your space.
This goes for projects big and small – so measure up your space if you're buying a new bed, wondering if you can get a roomy shower into your bathroom or going the whole hog and refitting the kitchen (and everything in between). The tape measure is your renovation friend and I can guarantee one of the most frequently asked and heard questions in your house will soon be "have you seen the tape measure?".
So how do you measure up your space like a pro?
You'll need:
a tape measure
a pen or pencil
a piece of paper or notebook
someone to help hold the other end of the measure if the space is large
There are nifty laser measuring gadgets available at most DIY stores too which you may like to use, but this guide will focus on a standard tape measure.
How to measure up:
Clear the decks
You don't want to be measuring up your room with lots of things in the way, so make sure you can clearly stretch out your tape measure without it having to bend around a unit/sofa/bed etc. Straight lines only please, so move anything out of the way if needed.
Sketch your room shape
You can use graph paper for neatness, but a rough sketch that shows the overall shape or your room and any niches, alcoves and awkward corners should suffice. Draw your sketch around the full size of an A4 piece of paper if possible (you can go bigger if you want) to give plenty of room to plot measurements and any notes. A small scrap of paper might mean you're squeezing in those all-important numbers.
Measure up your space
The key part. You may need someone to help you hold the other end of the tape measure if your space is large. Hold the end of the tape measure with the tip to a flat surface such as the wall or a piece of furniture and stretch it straight to your measuring destination. Make sure you aim for a straight line at the same level to get an accurate measure.
Plot each measurement separately
Take your time and measure each wall and gap in your space, keeping in mind what you envisage putting into the room eventually.
Write down each measurement on your sketch separately and get the details such as how wide a chimneybreast is, how wide the alcoves either side are, depths of niches and don't forget the height of the room at each end. If your room has a pitched ceiling, make sure to get various measurements of this to show the change in head height.
If you think it's a measurement that might be useful, jot it down. More measurements will always be better than too few and you can give these to your kitchen or bathroom designer as well as using them yourself when shopping.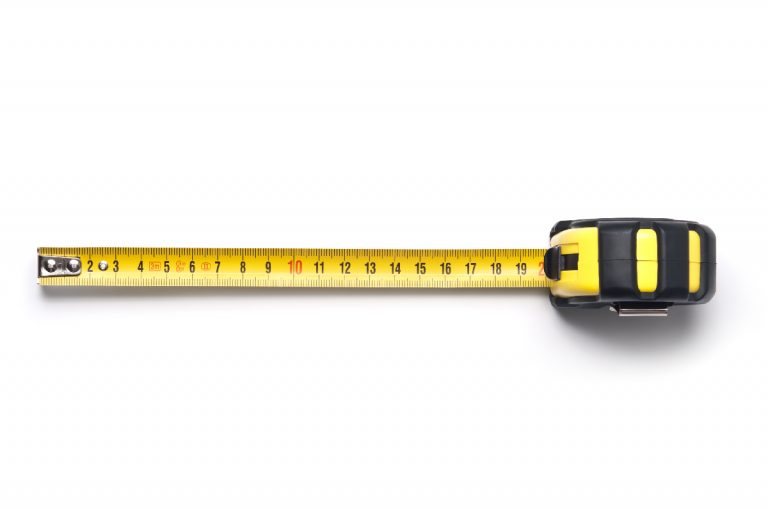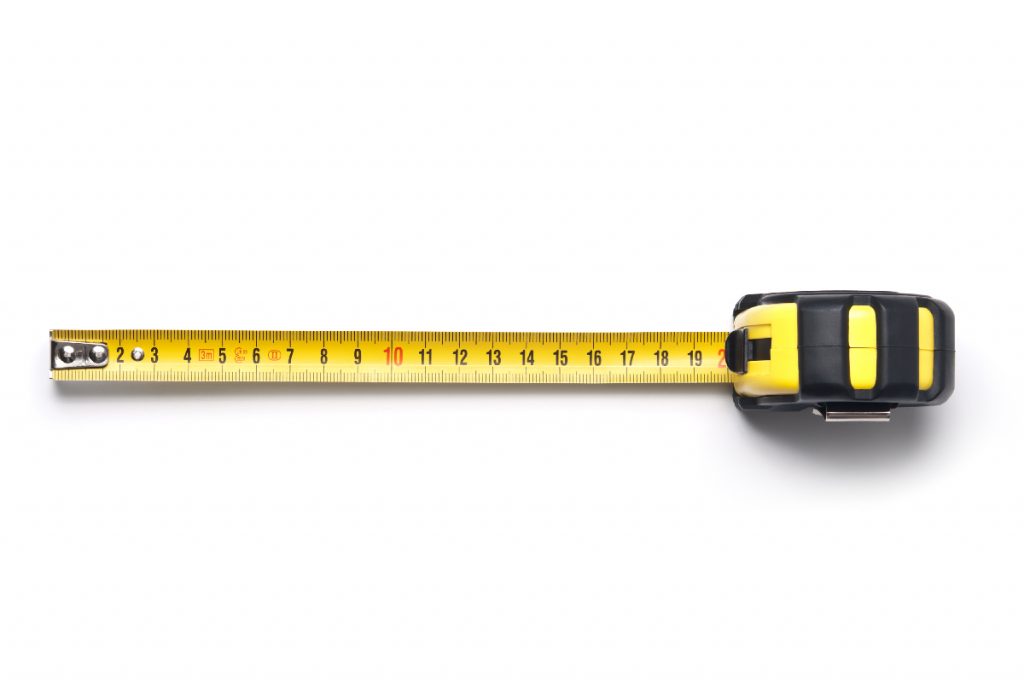 Keep your sketch to hand
Now you've spent time on perfectly measuring up your space, your sketch is the basis for a new room design, so keep it to hand.
If you're creating a whole new room scheme, use your rough plan to play around with kitchen or bathroom layout ideas, or see if you can fit a bigger bed into your room. Create copies and pencil in ideas, or cut out to-scale rectangles and squares of paper to represent units, a bath or other room features that you can move around to see what works best where.
Check before you buy
Crucially, before you buy any piece of furniture, take a look at your measurements. Take them shopping with you or have them to hand when buying online to check sizes.
If you are able to go to the shops, take your plan and tape measure with you and feel free to (carefully) measure things in store. Don't worry if you forget though, as most showrooms will have the information to give you, too.
Go digital
There are great online tools, such as SketchUp, that you can use to draw out your room in a digital format and download to your phone, tablet or print out. This will allow you to tweak designs and play around with new options and discover ways in which your space could be improved. Fancy going digital? Check out the latest online room planner tools to use.
And remember, if you need something to fit a very specific space, a bespoke design could be the way forward.
Featured image: iStock.
About Post Author